Enjoy the flavors of the fall season no matter where you are with Dixie® To Go!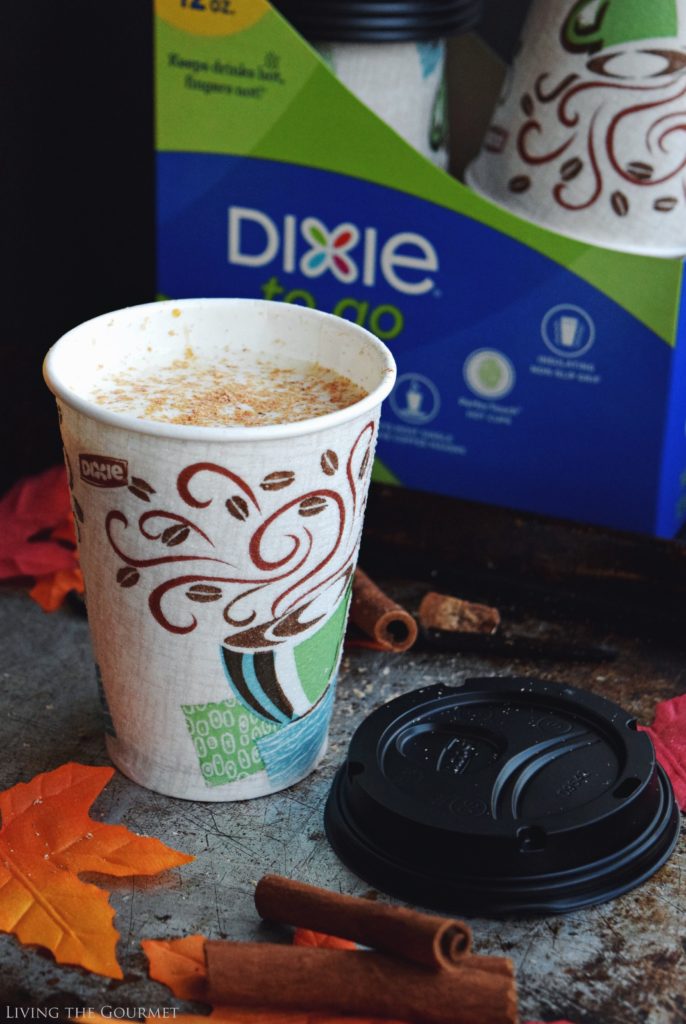 Routine is a funny thing. It's a sort of conscious trance permitting one to simply 'go through the motions' of life via a set structure. At the same time, however, it is also entirely meaningless. Nothing is truly stagnant or unchanging, a key element of routine, while the set structure it supposedly provides is nevertheless set against the backdrop of an unknowable tomorrow. In this way, the material value of routine is precisely zero, except that it serves to comfort one against the chaos of the unknown. "Change, and fear of the unknown, are our worst nightmares," as the saying goes.
Nevertheless, in seeking this comfort, we submit ourselves to the drear of the mundane, and the dulling sensation of repetition. However, even for the most spontaneous of us, whose livelihoods rest in being fresh and innovative, a certain level of routine remains inescapable.
It is for this reason that the smallest of pleasant surprises, which serve to break up an otherwise unremarkable day, are often the most welcomed and savored. Simple pleasures, of course, serve to brighten simple days.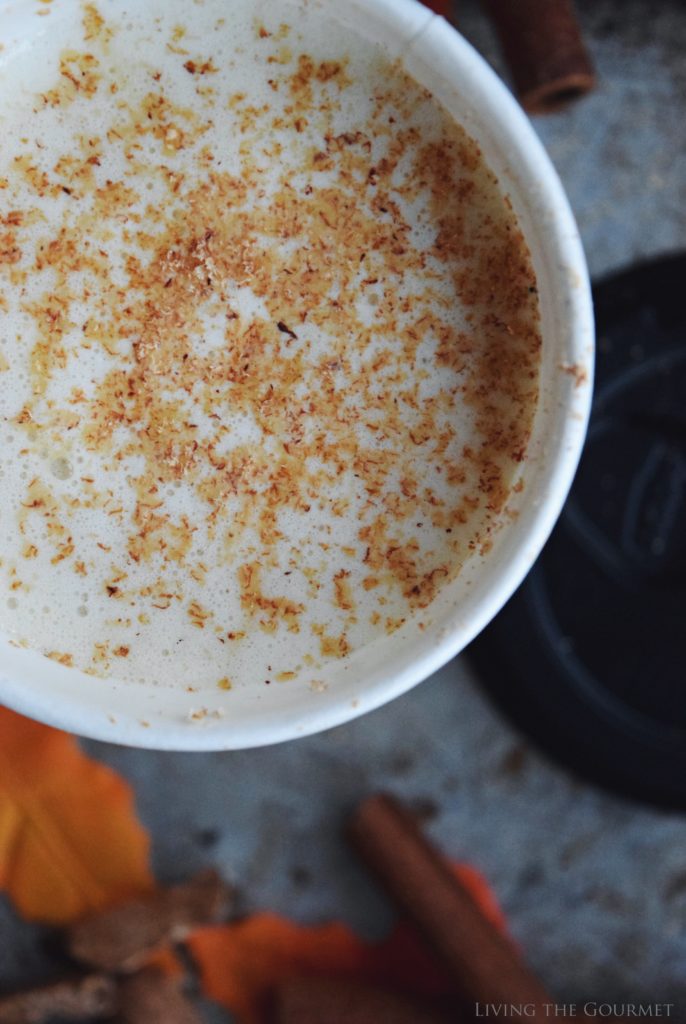 For example, just recently, I received a surprise package in the mail, a book on the region of Champagne, France – focusing, of course, on the region's namesake wine. I'm currently enjoying my crash course on all things Champagne. I'll admit that I used the arrival of the book to break up my own routine the day it arrived, which just so happened to be a beautiful, quintessential 'Autumn in New York' afternoon. Think nautical bells caressed by a chilled breeze, waves lashing rhythmically against an abandoned pier, and the last of the gulls laughing overhead as the less hardy of the region's fowl flee the onset of winter.
On such days, the flavors of the season are several – nutmeg, pumpkin, earthy spices, and of course cinnamon. It was with precisely those flavors that I put together one of my absolute favorite parts of being a New Yorker in autumn – a Pumpkin Spice Latte, which I prepared with a bit of fresh whipped cream as shown below.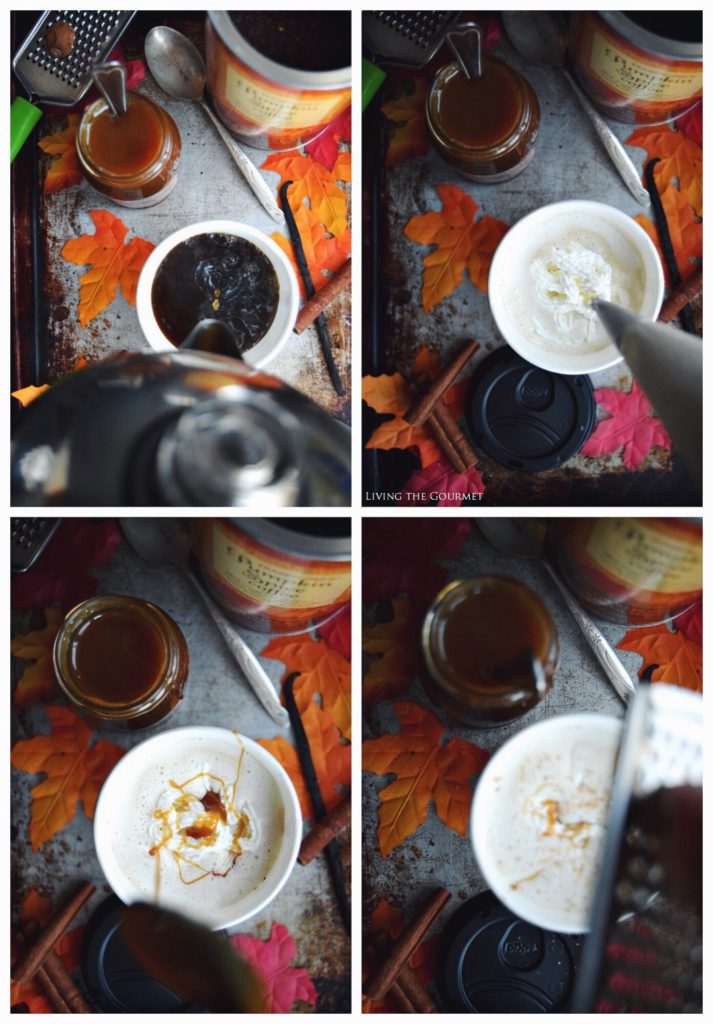 Print
Pumpkin Spice Caramel Latte
Author:
Prep Time:

8 minutes

Total Time:

8 minutes

Category:

Drink
Your favorite brand of Pumpkin Spice Coffee
Fresh whipped cream
Caramel sauce
Fresh Nutmeg, for grating
Cinnamon
Instructions
Brew coffee as instructed and fill your Dixie® To Go cups.
Swirl the fresh whipped cream over the hot coffee.
Drizzle caramel generously over each coffee.
For the finishing touch, grate fresh nutmeg and cinnamon over each the coffee.
Recipe Card powered by
Once the coffee was done perking, I poured it into a Dixie® To Go cup, topped it with whipped cream, caramel, nutmeg, and cinnamon. Dixie® To Go cups are one of the items I make sure to always have on hand, and really it's for moments such as these, when I don't want the fuss of extra cleanup, or when I'm on the go and need the convenience of a reliable paper mug for the car. One less thing to worry about, one less obstacle to enjoying the day's little pleasures.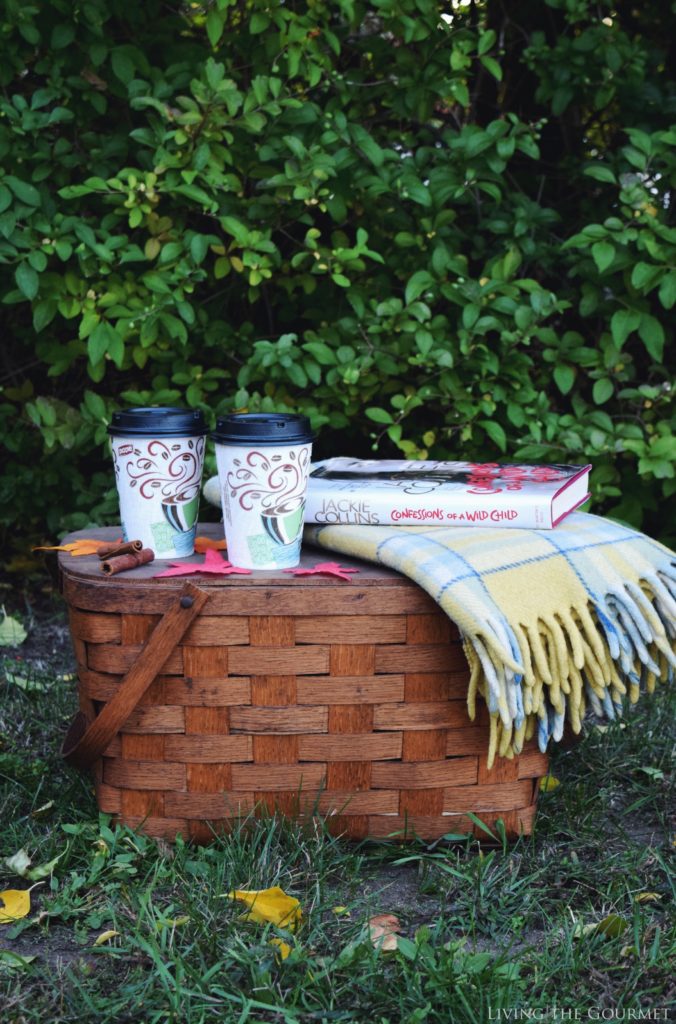 With that, I brought my new book, and a familiar old novel, outside and relaxed into a welcomed break from the day's routine. A small achievement, to be sure, but one of the best ways to 'Crush It' this fall.
What are you favorite 'little pleasures' this fall? We would love to hear from you.
Enjoy with Love!
I was selected for this paid opportunity as a member of CLEVER and the content and opinions expressed here are all my own.
0