Experience the ultimate comfort in a cup with our Homemade Pumpkin Spice Caramel Latte recipe. Indulge in the rich, autumn-inspired flavors of pumpkin and caramel, all from the comfort of your home. Perfect for cozy mornings or a delightful afternoon pick-me-up. Fall in love with your latte today!
Today, we're revisiting a classic- the ultimate fall beverage: Pumpkin Spice Latte. We've dressed it up with a decadent caramel drizzle and freshly whipped cream dolloped on top. Making your own PSL is so easy, accessable, and comforting. Below, we're going to talk about brewing options, recipe variations and hacks. So without further delay, let's get into it.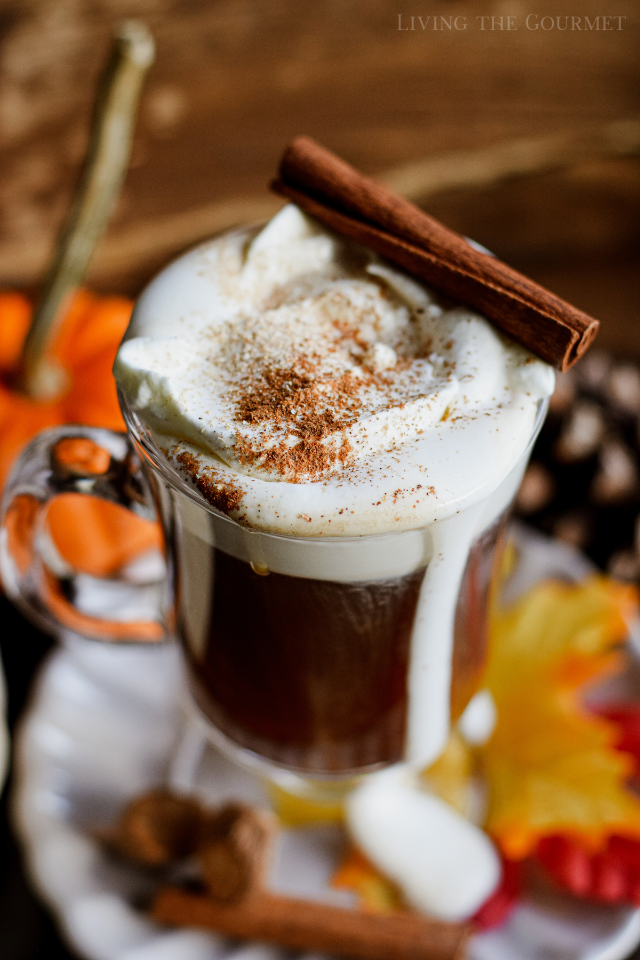 ☕ Espresso Machine vs. Coffee Machine: Which to Choose?
By definition, espresso is a thicker more intense brew of coffee due to its finer ground and brewing method that uses steam and pressure for a more concentrated result. Whereas coffee is a coarser ground and is brewed by filtering hot water through the grinds for a less intense cup.
When it comes to whether or not you should use espresso or coffee for your PSL, it really comes down to preference, though keep in mind a true latte is made with double espresso shots. However, strong coffee suffices if you don't have espresso on hand or if you just favor a less intense brew.
Espresso Machine - If you are the kind of coffee lover, who really loves a bold and rich brew, then the espresso machine is the best method for you. It will no doubt produce an authentic creamier coffee for your PSL resulting in a more coffee-focused flavor.
Coffee Machine - A standard coffee machine is all you need really for most cafe beverages. It offers the versatility of brew types, though for today's drink I strongly suggest a strong dark roast if you're not using espresso. The pumpkin spice and caramel can easily overwhelm and even drown out the coffee if it isn't rich enough.
Other - Alternatively, you can go full barista mode and even use a Percolator, French Press, or Pour Over. Each have differing techniques but produce a worthy result for a homemade PSL or any specialty drink.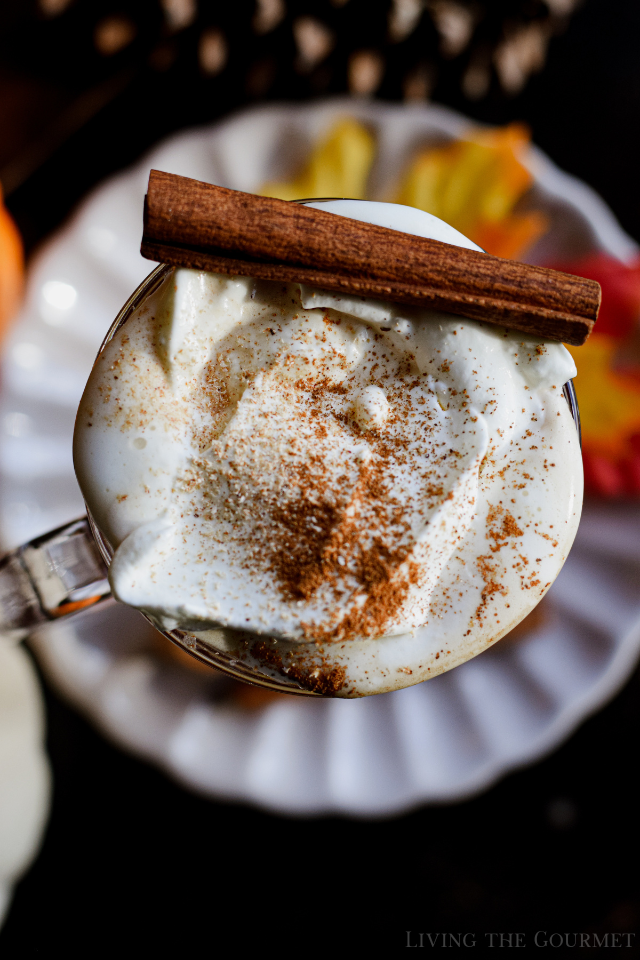 Ingredient Notes
The best part about today's recipe is that it can be as simplified or as boujee as you like. Below, we're discussing some quick hacks if your pressed for time to make a perfect PSL while on the go, or how to really up the ante and impress your guests if you are serving this over the holidays.
Coconut Cream - We're using whipped heavy cream to top off our drink today but if you're looking for a non-dairy version, coconut cream is a perfect swap. Naturally, it'll add a subtly sweet coconut flavor to your drink. You can also go the traditional route and use steamed milk for a frothy finish.
Oat Milk - Steamed milk also blends nicely into the latte, but I like the layering effect. Once I get pasted the creamy top, having that sweetened black coffee underneath is more ideal for what I enjoy. If you like a splash of something in your drink but are looking for perhaps a non-dairy alternative, I really love oat milk here. It's creamier than other non-dairy alternatives, won't alter the flavors of the drink, and enriches the coffee. It's incredibly cozy.
Pumpkin Spice Coffee or Pumpkin Spice - If you're pressed for time, you can cheat a little and just go for a pumpkin spice coffee on dark roast. However, you can also just use a dark roast coffee and stir in 1/4 teaspoon pumpkin pie spice for the same effect.
Brown Sugar - I love a drizzle of homemade caramel in my Autumn drinks but if you prefer just a sprinkle of sugar instead, go for brown sugar here. The deep molasses flavor in dark brown adds richer notes similar to toffee and I think it dissolves more easily than plain sugar.
Pumpkin Puree - Again if you're not using Pumpkin Spice flavored Coffee but going completely bare bones, make sure you're using pumpkin puree not pumpkin pie filling. Blend 1 tablespoon of the puree with 1/4 teaspoon pumpkin pie spice. Add the hot coffee and whisk until completely combined. Finish with your desired sweetener and top with cream.
Spices - I think a sprinkle of cinnamon and grated fresh nutmeg really complete this drink. It plays into the pumpkin spice perfectly as well as the caramel. It's truly Autumn in a mug.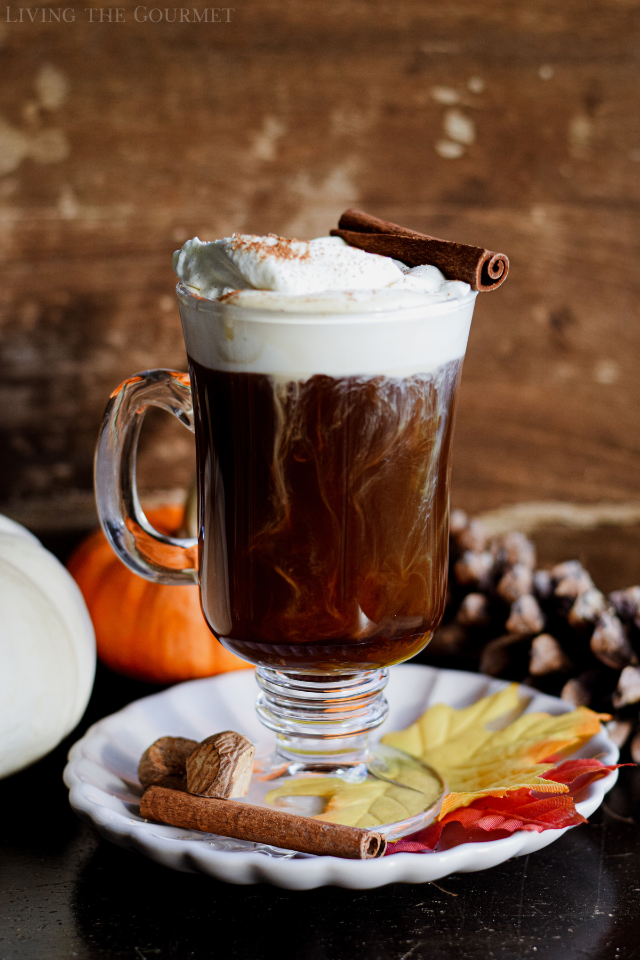 🍂Recipe Variations
Iced Pumpkin Spice Latte: Brew your coffee and let it cool. Then, if not using Pumpkin Spice Coffee, combine the chilled coffee with pumpkin puree and spices (see recipe notes above), pour over ice, and garnish with whipped cream, cinnamon, and nutmeg.
Vegan Pumpkin Spice Latte: Use any nut milk, soy milk, or oat milk instead of dairy milk, and swap out whipped cream with coconut whipped cream (as mentioned above in our ingredient notes).
Decaf Pumpkin Spice Latte: Opt for decaffeinated coffee or espresso for a soothing evening treat.
Print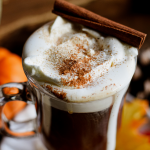 Homemade Pumpkin Spice Caramel Latte
---
Author:

Total Time:

8 minutes
Your favorite brand of Pumpkin Spice Coffee, dark roast coffee, or double shots of espresso

1/4 teaspoon

Pumpkin Pie Spice, optional (see step

2.

in the instructions below)

1 tablespoon

pumpkin puree, optional (see step

2.

in the instructions below)
Fresh whipped cream, for garnish
Fresh Nutmeg, for grating
Cinnamon, for garnish
---
Instructions
Brew coffee or espresso as instructed.
If using regular dark roast coffee or espresso, stir in pumpkin pie spice and pumpkin puree.  If you are using pumpkin spice coffee, omit this step completely. 
Drizzle caramel generously over each coffee.
Dollop fresh whipped cream on top.
For the finishing touch, grate fresh nutmeg and cinnamon over each the coffee and serve immediately.
Prep Time:

8 minutes

Category:

Drink
Recipe Card powered by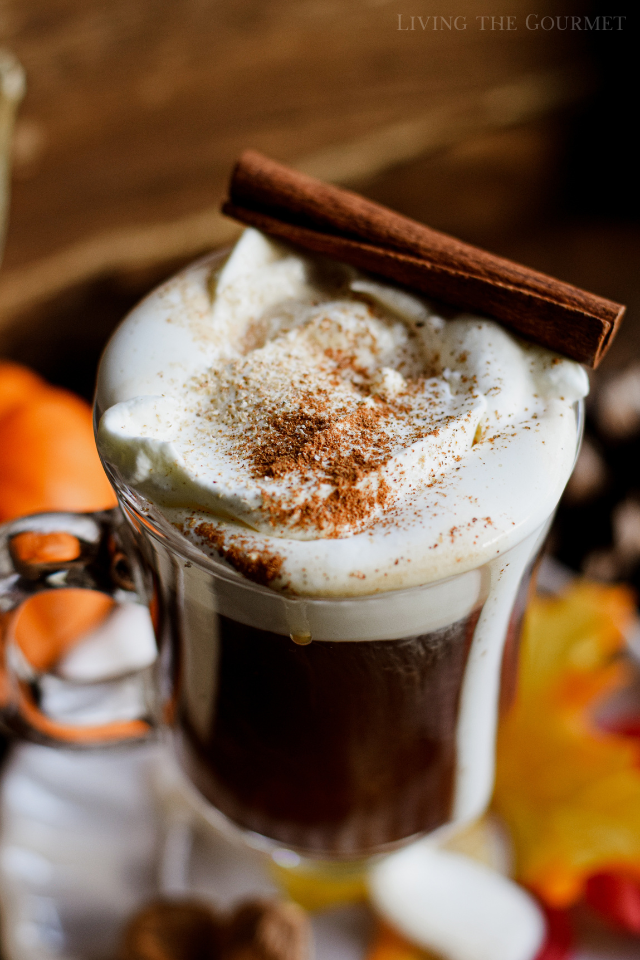 And that's everything you need to know about how to perfect your own PSL at home for a better than coffee shop version. Don't hesitate to experiment and create your signature autumnal drink with our suggested recipe notes and your own creativity. So, whether you're savor it piping hot, chilled to perfection, or with a unique twist, your homemade PSL is the ideal companion for embracing the magic of fall.
Cheers to the season of falling leaves and rising spirits!
0