Cookies and candy are layered to form a thick, sweet crust under a lightly whipped cheesecake topping for the ultimate sweet treat!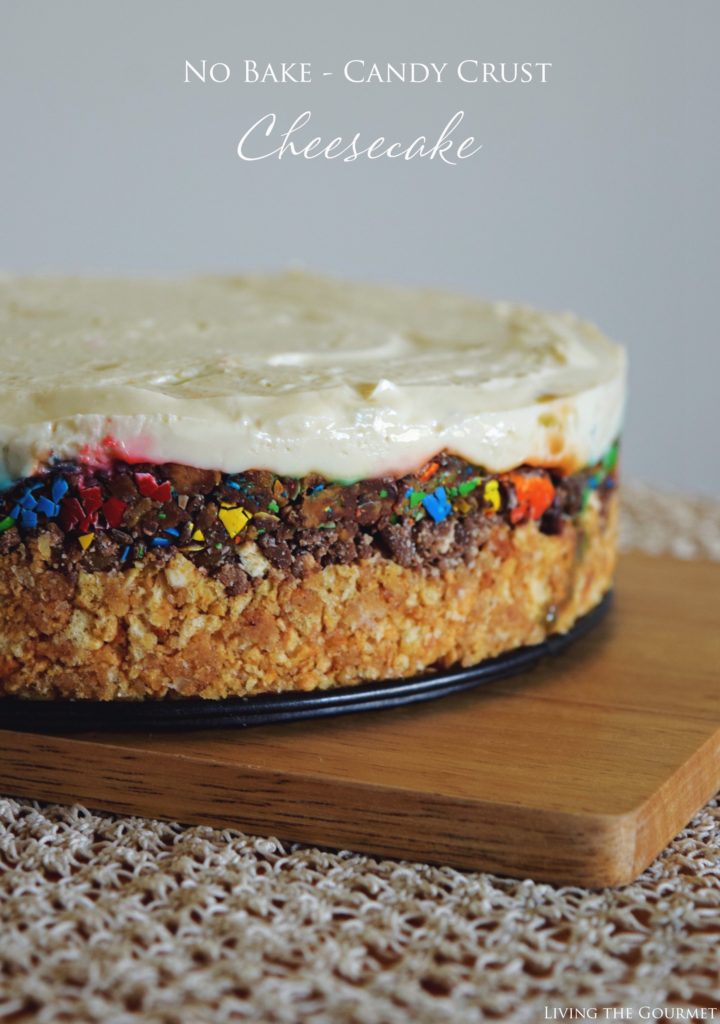 Just a few days ago, I was talking to my brother about one of our favorite subjects – food. We drifted briefly down a predictable avenue of memories, talking about recipes from our childhood, from old holiday favorites, to the more obscure 'one off' items that either of us could only vaguely remember. Of course, it was the big, family classics that stood most prominently in both our minds.
The conversation drifted to my site, and he remarked "You know Cath, you can never go wrong going back to the classics." Without knowing it, he actually struck on a core item. The idea of 'returning to the classics' is a perennial topic in both fashion and cooking, and one that I've often practiced here. In both industries, artists and chefs strive to be 'ahead of their time' in a constant struggle against the confines of the present, and quite often that takes the form of putting a new spin on an old favorite.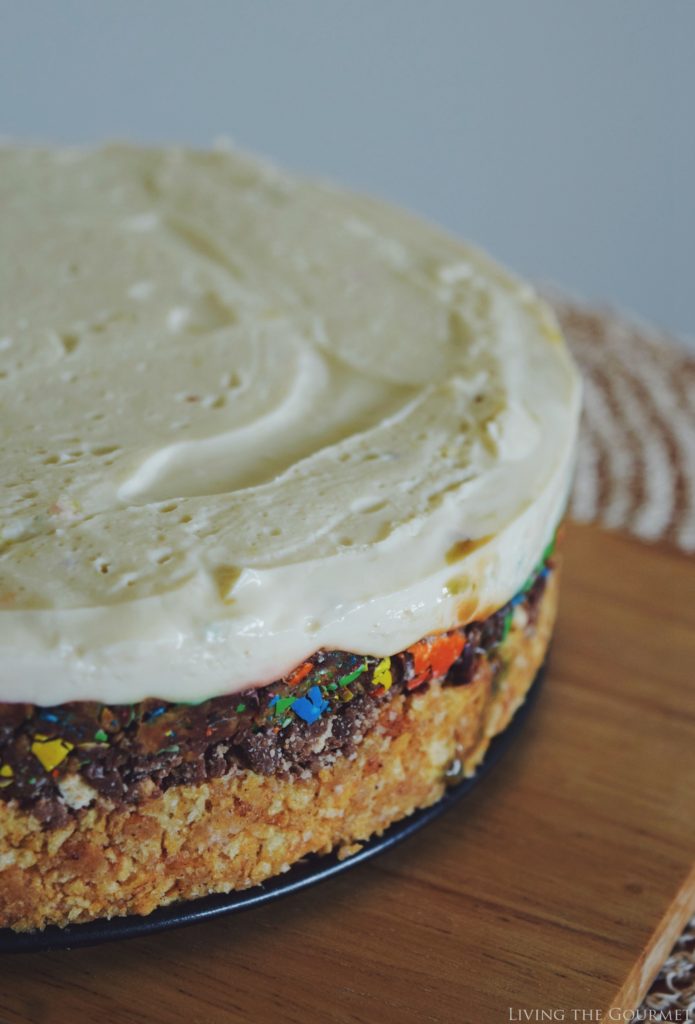 Though this maybe an old habit from my days reading Plato, I will first explain how I define 'classic.' For me, a 'classic' is something of merit that withstands the decaying effect of time. This could be a work of art that doesn't fade alongside the other fashions of its day, or a movie that continually renews its love affair with successive generations of viewers. It could also be a recipe that finds itself passed down through the years – albeit in varying incarnations.
For example, the Byzantines gave us koptoplakous, which in turn transformed into today's beloved baklava. They also gave us tetyromenous, which we would recognize today as tiropita – a Greek phyllo pastry prepared with eggs and cheese.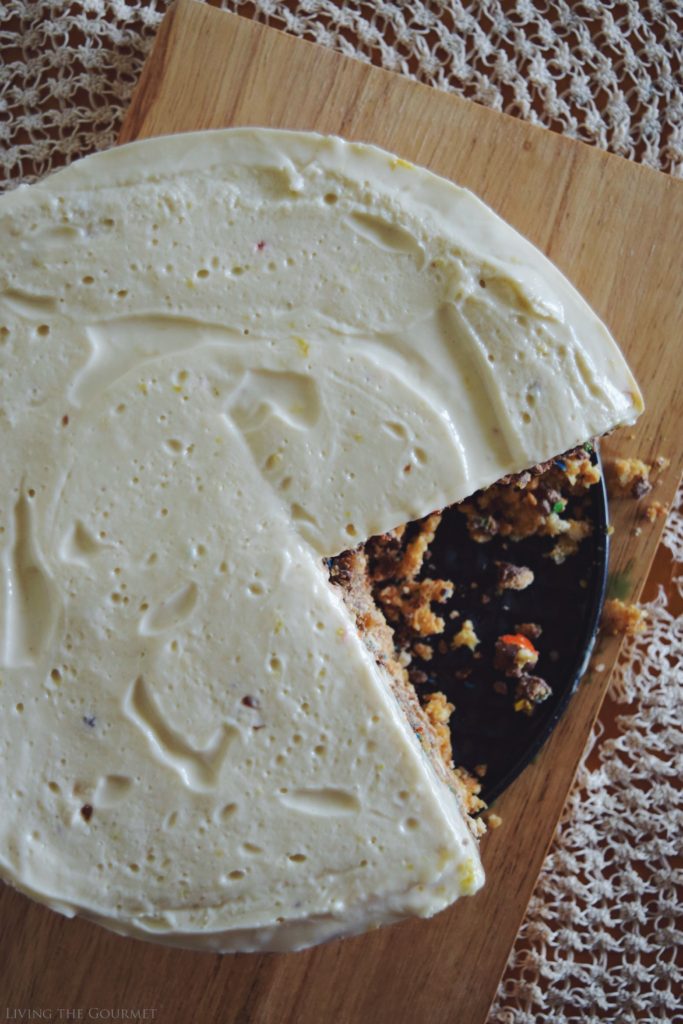 Over the years, while I love experimenting – it's the lifeblood of what we do here – I've also learned to have a far greater appreciation for culinary 'classics' than I might otherwise have. They provide a reliable source of inspiration, and a sort of failsafe for entertaining guests.
That is essentially the story behind today's cheesecake. I had a few bags of M&M's® and TWIX® left over from my recent posts, and I wanted to use them in a less-than-expected way. Naturally, with the fall almost upon us, I decided to use one of my family's absolute favorite cool-weather deserts – Classic No-Bake Cheesecake, but with a decadent candy twist.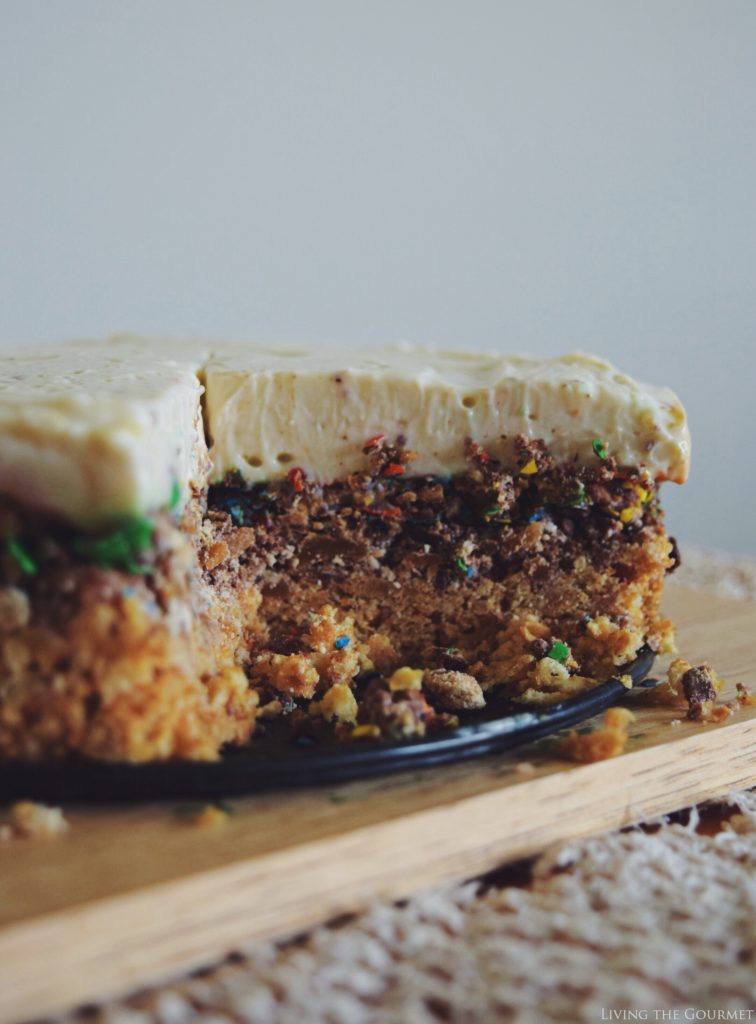 For the crust, too, I deviated. While I usually like a graham cracker or chocolate cookie crust, I decided instead to use crushed spiced cookies, which I enhanced with crushed TWIX® bars and M&M's® Peanut Butter. This gives the crust a rich, buttery texture, with a candy-sweet flavor.
From there, I used a standard cheesecake base of cream cheese and condensed milk, to which I added lemon zest and vanilla.
After combing the two as shown below, I let that solidify in the fridge for about eight hours, and I was done. The end result, however, was a delicious and unexpected twist on a family favorite, and one that I couldn't have been happier with.
Print
No Bake Candy Crust Cheesecake
Author:
Prep Time:

15 minutes

Total Time:

15 minutes

Yield:

6

-8

1

x
Category:

Dessert
For Crust:
1 1/2

cups

spiced cookies, crushed

1

stick butter, softened

1/2

cup

TWIX®, crushed

1/2

cup

M&M's® Peanut Butter candies, crushed
For Filling:
1

(8 oz) package of cream cheese

1/2

(14 oz.) can sweetened condensed milk
Zest of

1

lemon

1 teaspoon

vanilla
Instructions
In a food processor, crush spiced cookies with butter. Press the crumb crust into the bottom of a 7″ springform pan.
Again the food processor, crush the TWIX® candies. Press the TWIX® over the crumb crust. Set aside.
Chop the M&M's® Peanut Butter candies in the food processor as well. Press the layer of M&M's® over the TWIX®.
Finally, blend cream cheese, condensed milk, lemon zest and vanilla until smooth. Pour the mixture over the crust.
Place clingfilm over the cake and place in the refrigerator for 6-8 hours or overnight.
Serve and enjoy!
Notes
Prep Time does NOT include Inactive Prep Time.
Recipe Card powered by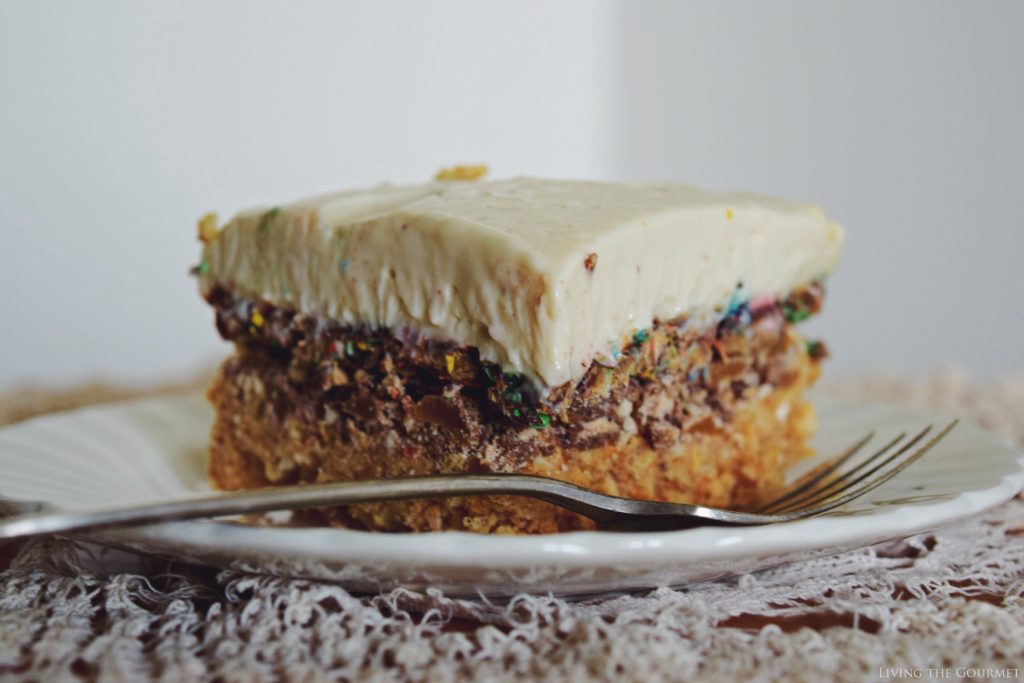 Enjoy with Love!
0