Juicy tender pork is stuffed with a sweet and savory filling then grilled to perfection. Served alongside grilled crostini topped with a fresh vegetable blend.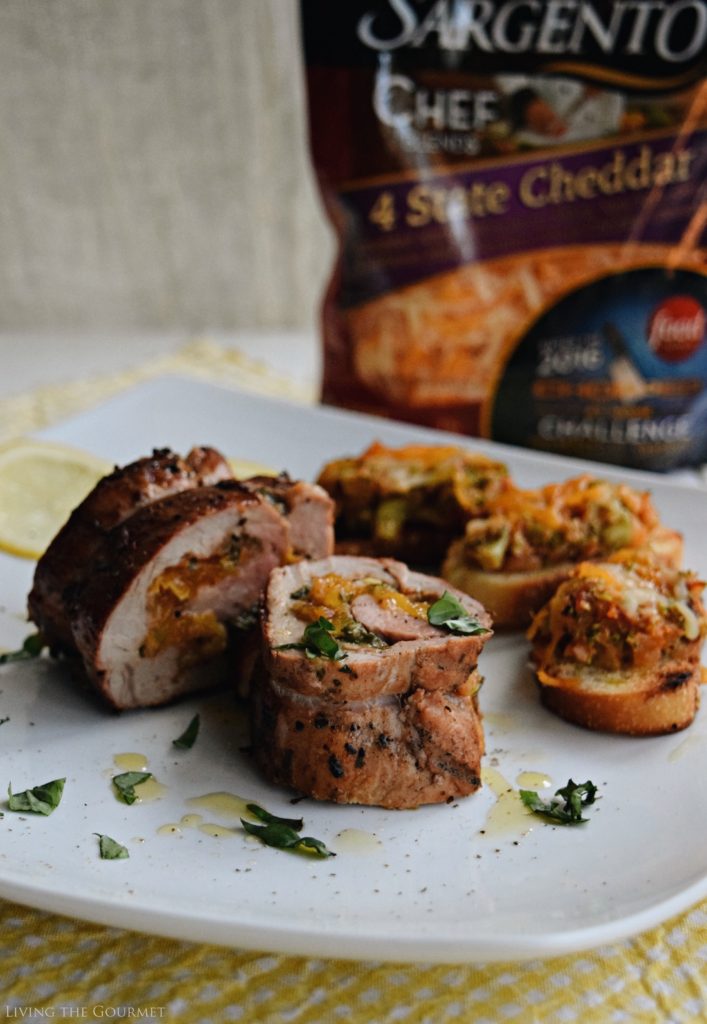 "A wizard is never late, nor is he early. He arrives precisely when he means to," Gandalf the Grey remarked to Frodo Baggins at the start of the Lord of the Rings. For us mere mortals, timing is a bit of a strange thing, often equal parts instinct, skill, and plain luck.
For example, last week I invited the family over to host a birthday party for my sister-in-law. I had known from the get go that I wanted to put together a sort of quintessential summer party, but as the day neared I found myself struggling with a classic case of "chef's block." And the timing of that "chef's block" couldn't have been worse.
Now, unlike writer's block where the problem becomes a genuine lack of ideas, or a genuine inability to fill a page in order to execute an idea, chef's block is somehow quite the opposite – at least in my own experience. For example, thinking about summer parties, I find myself awash in ideas – as you might have guessed from my current line of content here on Living the Gourmet. Cuban sandwiches, cold summer soups, a collection of salads, classic seasonal pasta sauces, all took their turn as "The One" for the party's main course. However, none of these seemed to be 'quite the right fit,' and so each time I found myself back at the proverbial drawing board, and no closer to finding the 'perfect fit' for the ever-nearing summer gathering.
I kept reminding myself of that famous quip from Edison, "I've not failed, I've merely found 10,000 ways not to make a lightbulb." Fortunately, I didn't have to go through quite so many recipes.
Finally, the day before everyone was to arrive, I found myself not only without a menu, but without any real preparation whatsoever. My "chef's bloc" had turned to "host-paralysis," and questioning myself as to why I was so over thinking what was supposed to be an easy, relaxed summer birthday party.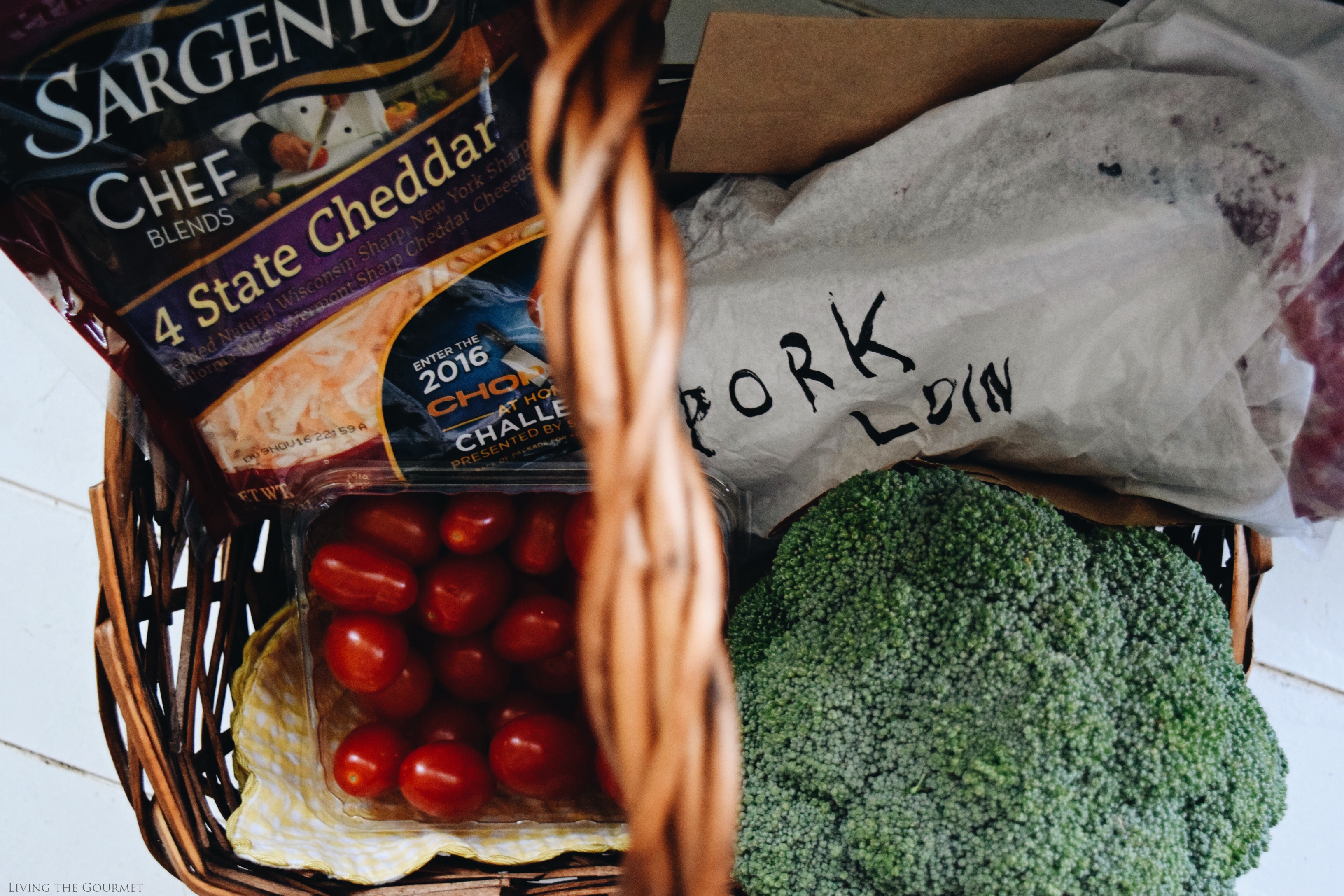 In that moment, I decided to start over and play a bit of a mind game with myself. Thinking of one of my favorite shows, Chopped, where contestants are charged with preparing meals on the spot from a selection of mystery ingredients, I decided to give myself a timer to both come up with and execute a recipe that would pair excellently with a sunny summer day, and that would finally allow me to begin some proper preparations.
First things first, the ingredients; I had on hand a pork tenderloin, which I decided to grill, and serve that as the centerpiece. To start, I butterflied and pounded the tenderloin, and then marinated it in olive oil, lemon juice, paprika, oregano, salt and pepper.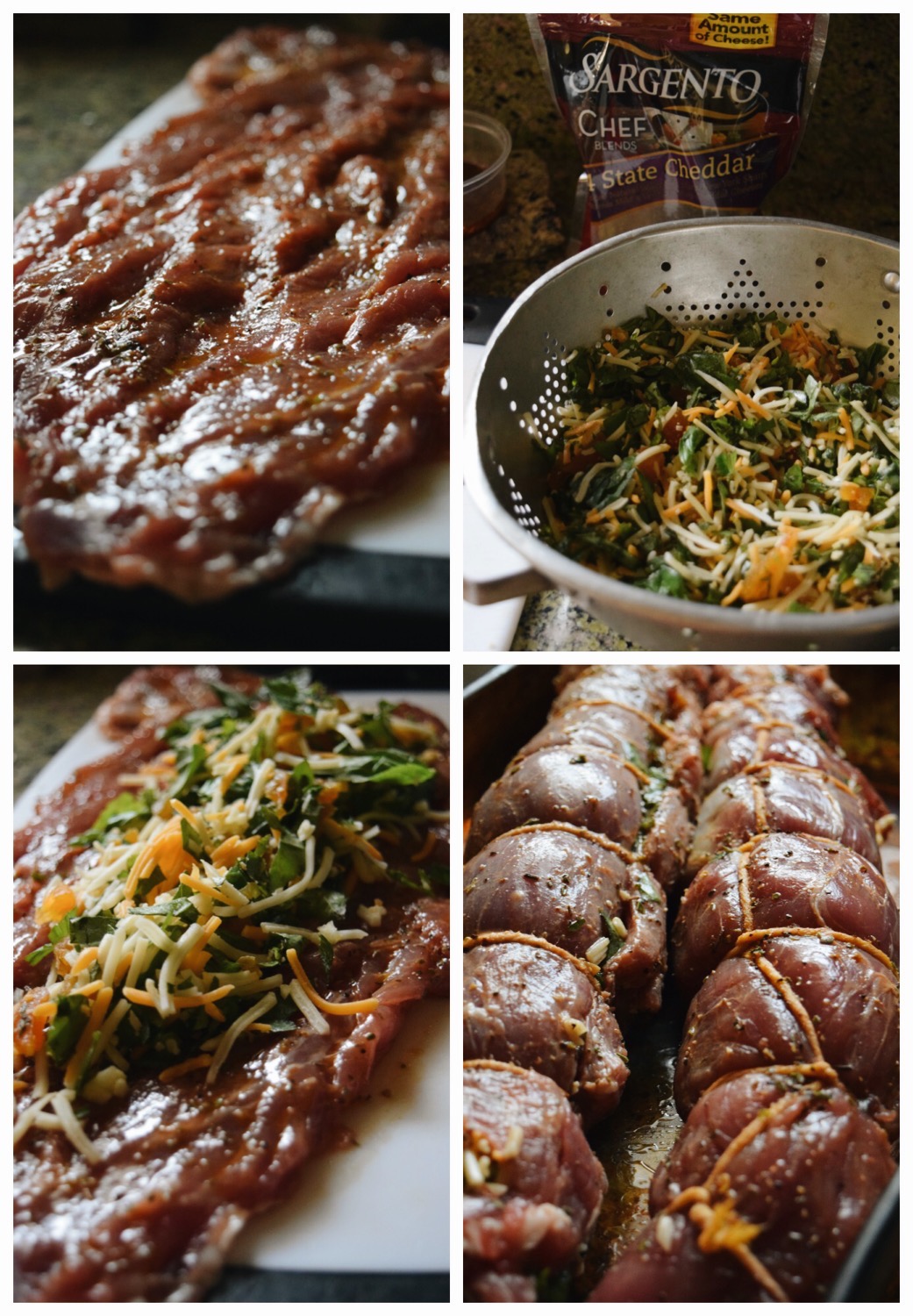 Now, while I certainly could have grilled the tenderloin just like that and received fine results, I decided to take things a step further, and stuffed the tenderloin with Sargento Chef Blends 4 State Cheddar, garlic, fresh basil, and chopped dried apricots. I then tied it closed with butchers' twine, and grilled it.
To serve alongside the tenderloin, I decided to prepare fresh crostini. To do that, I first prepared a crown of broccoli, and grilled the broccoli with some grape tomatoes, garlic, and sweet onion until slightly charred. After that, I combined them in the food processor with salt, pepper, and olive oil.
I then spread that on thinly sliced Italian bread, topped it with Sargento Chef Blends 4 State Cheddar, drizzled it with some olive oil, and placed them on a cookie sheet, which I placed right on my barbeque with the lid closed for about four minutes, and I was done.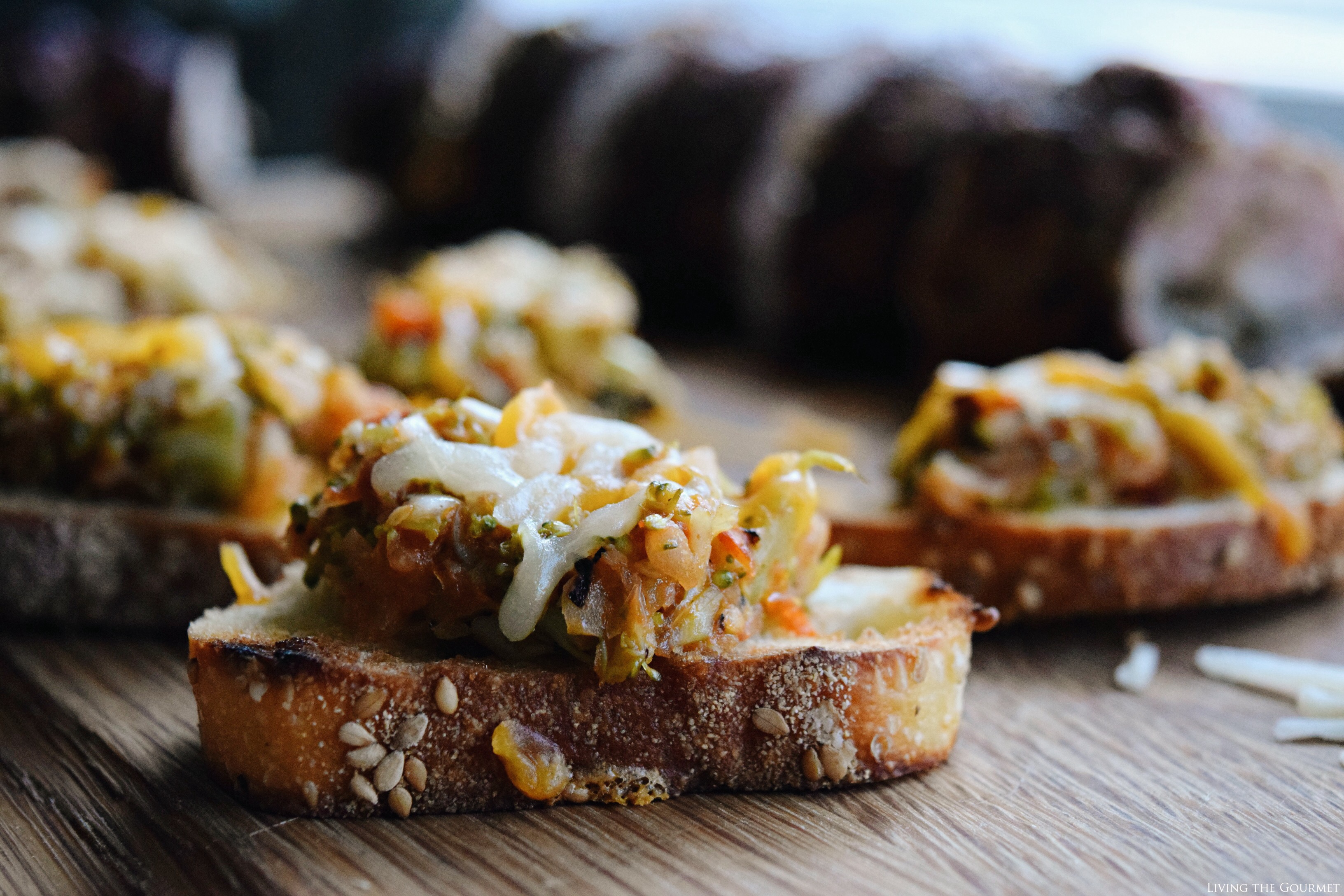 The party was success, of course, and this also happens to be my entry into Food Network's Chopped At Home Challenge, which I am absolutely so excited about, and I hope all of you enter as well for a chance to show off those home-style cooking skills.
Prizes include a chance to win $5,000 and a trip to New York City to compete in a televised Chopped cooking challenge, where home-cooks will compete for a $10,000 grand prize.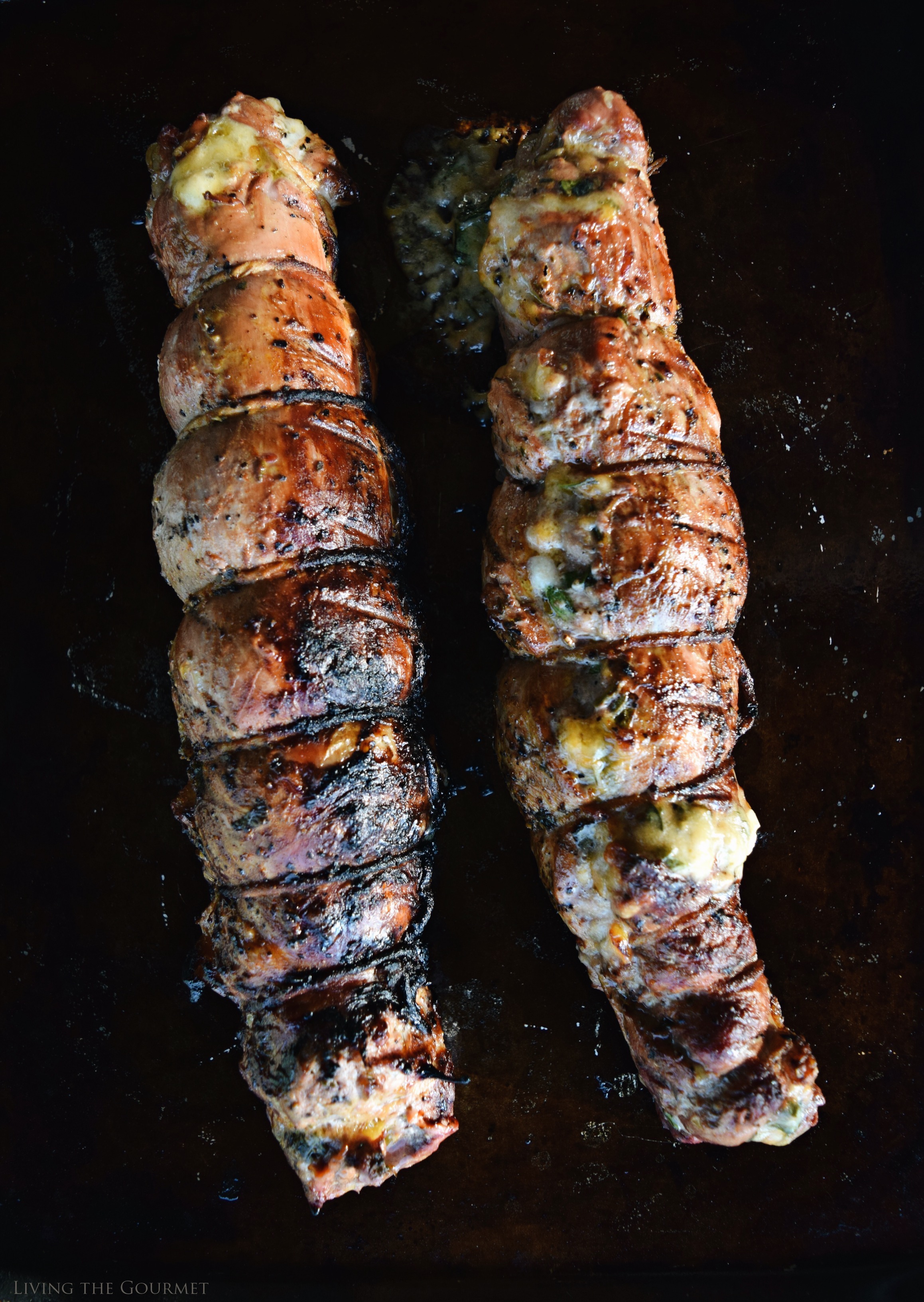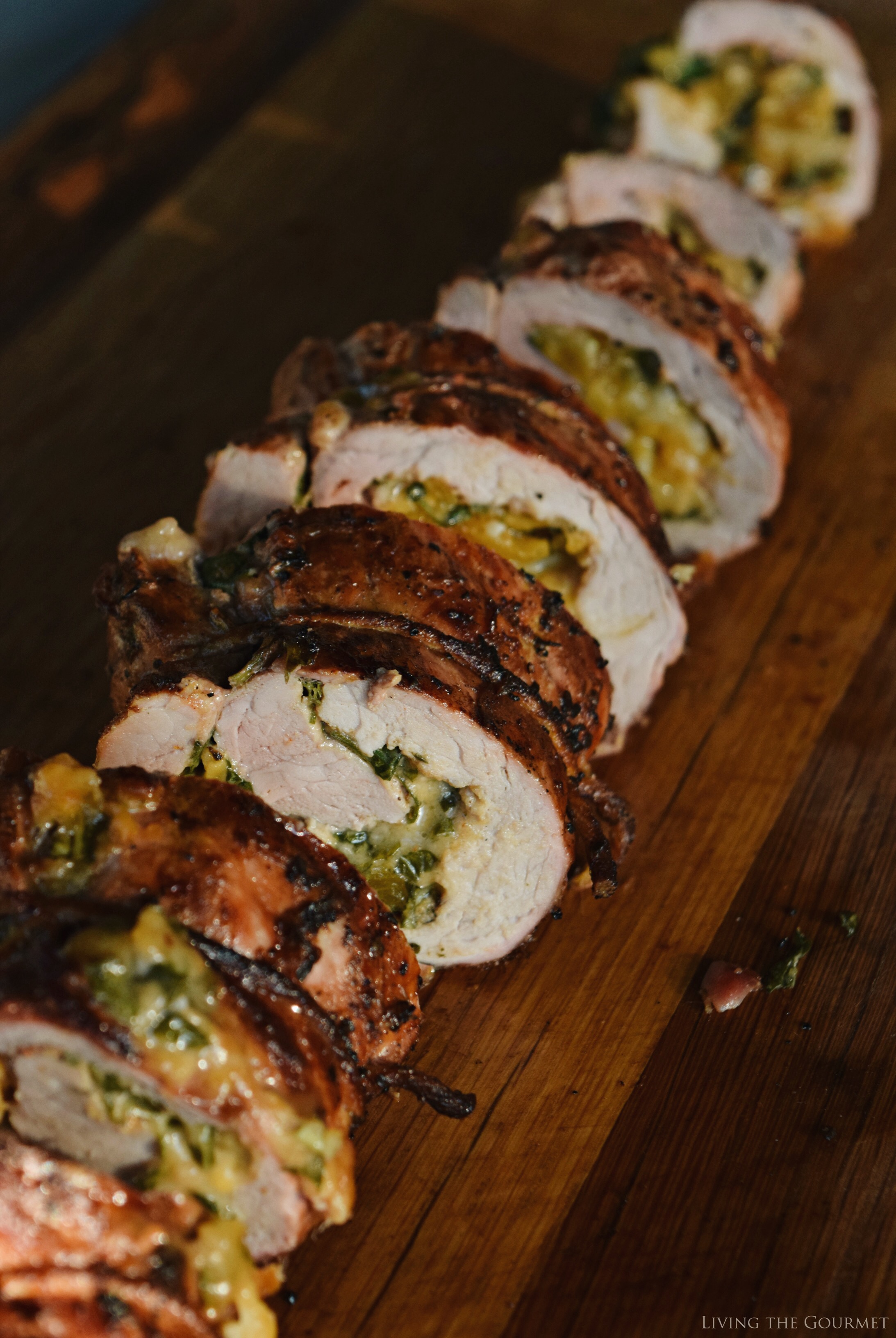 Sweet and Savory Stuffed Pork Loin and Grilled Vegetable Crostini
Author:
Prep Time:

10 minutes

Cook Time:

30 minutes

Total Time:

40 minutes

Yield:

4

-6

1

x
For the Stuffed Pork Loin:
3

lb

. pork loin – butterflied and pounded
Butchers twine for securing the pork
For the Marinade:
1/4

cup

olive oil
Juice of

1

lemon

3/4 tsp

. salt

1/2 tsp

. black pepper

1/2 tsp

. paprika

1 tsp

. dried oregano
For the Filling:
1

package of Sargento Chef Blends 4 State Cheddar

3

cloves of garlic – chopped

1

bunch of fresh basil – chopped

1/2

cup

of dried apricots – chopped
For the Crostini:
Sargento Chef Blends 4 State Cheddar
One loaf of Italian bread

1

broccoli crown

1

pint

of grape tomatoes

2

cloves of garlic

1/2

sweet onion

1/2 tsp

. salt

1/2 tsp

. black pepper
Olive oil for drizzling
Instructions
For the Stuffed Pork Loin:
Combine all of the ingredients for the marinade in a small bowl and mix. Set aside.
Combine all of the ingredients for the pork loin filling in a bowl and toss.
Place the flattened pork loin on a clean surface and rub the marinade on the meat.
Place stuffing mixture over the flattened pork; do not over fill or you will not be able to roll the pork.
Roll the pork like a strudel.
Secure the pork with the butchers twine and rub the marinade all over the outside of the pork.
Place the pork roll in a covered dish and let it sit in the refrigerator for at least one hour.
Brush the grill with vegetable oil and place the pork on the grill.
Grill, turning occasionally until a thermometer inserted in the center reaches 140 degrees F; about 25 – 30 minutes.
For the Crostini:
Place the broccoli in salted water and give a quick boil. Do not let the broccoli overcook. Drain and set aside.
Heat a griddle and place the grape tomatoes, garlic in the skin and the sweet onion on the griddle to grill with a drizzle of olive oil and a dash of salt. Grill until slightly charred.
Place the broccoli on the griddle with a drizzle of olive oil and a dash of salt and give it a slight char.
Let the veggies cool and place in a food processor with 2 – 3 tablespoons of olive oil, salt and black pepper and process.
Slice the bread ¼ inch in thickness and place on a heated griddle with a brush of olive oil.
Top the bread with a spoonful of the broccoli and tomato mixture and finish with the Sargento Chef Blends 4 State Cheddar.
Recipe Card powered by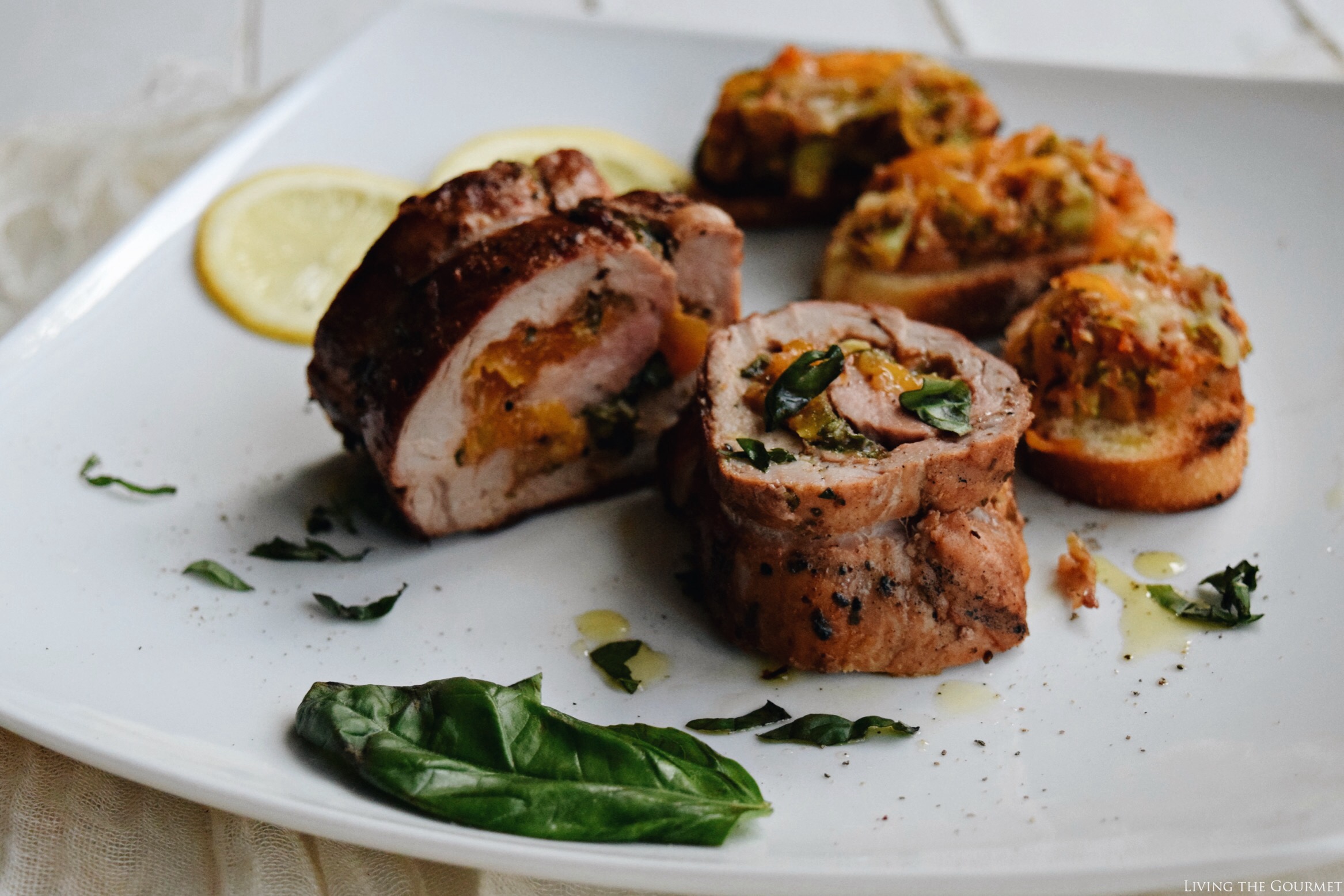 Enjoy with Love!
This is a sponsored conversation written by me on behalf of Sargento. The opinions and text are all mine.
2