This shop has been compensated by Collective Bias, Inc. and its advertiser. All opinions are mine alone. #GameNightIn #CollectiveBias
Inspired by The Game of Life, these Wheel of Life Sugar Cookies are a perfect treat for your next family game night!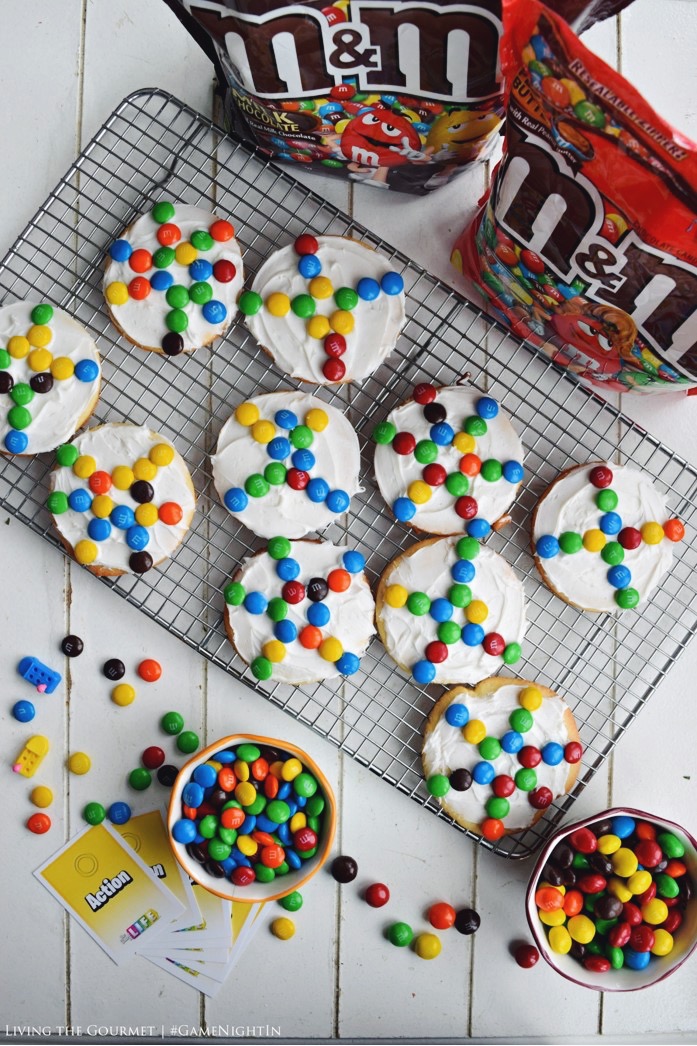 Looking back over the years, it's difficult to discern precisely when "social" became synonymous with the entirely solitary experience of staring into a screen while jockeying for "Likes" from entirely anonymous "friends." However, when that process is an integral part of one's business it becomes difficult to remember that 'reality' is, in truth, what lies beyond the boundaries of these illuminated screens of liquid crystal and polarized glass.
However, consciously pulling away from these screens is a bit like breaking a bad habit, or like Neo being forcibly extracted from the Matrix – jarring and difficult.
Yet, since there are very few good things that come easy, I assure you that the occasional 'awakening' from our digitalized trance is well worth the effort. Even if it's just for a single evening, time spent making memories unhindered by distractions, and unburdened by the concerns of work or the constant ringtone of a phone is simply delicious in and of itself. Simply put, 'disconnecting' lets us reconnect not just to those around us, but also to oneself.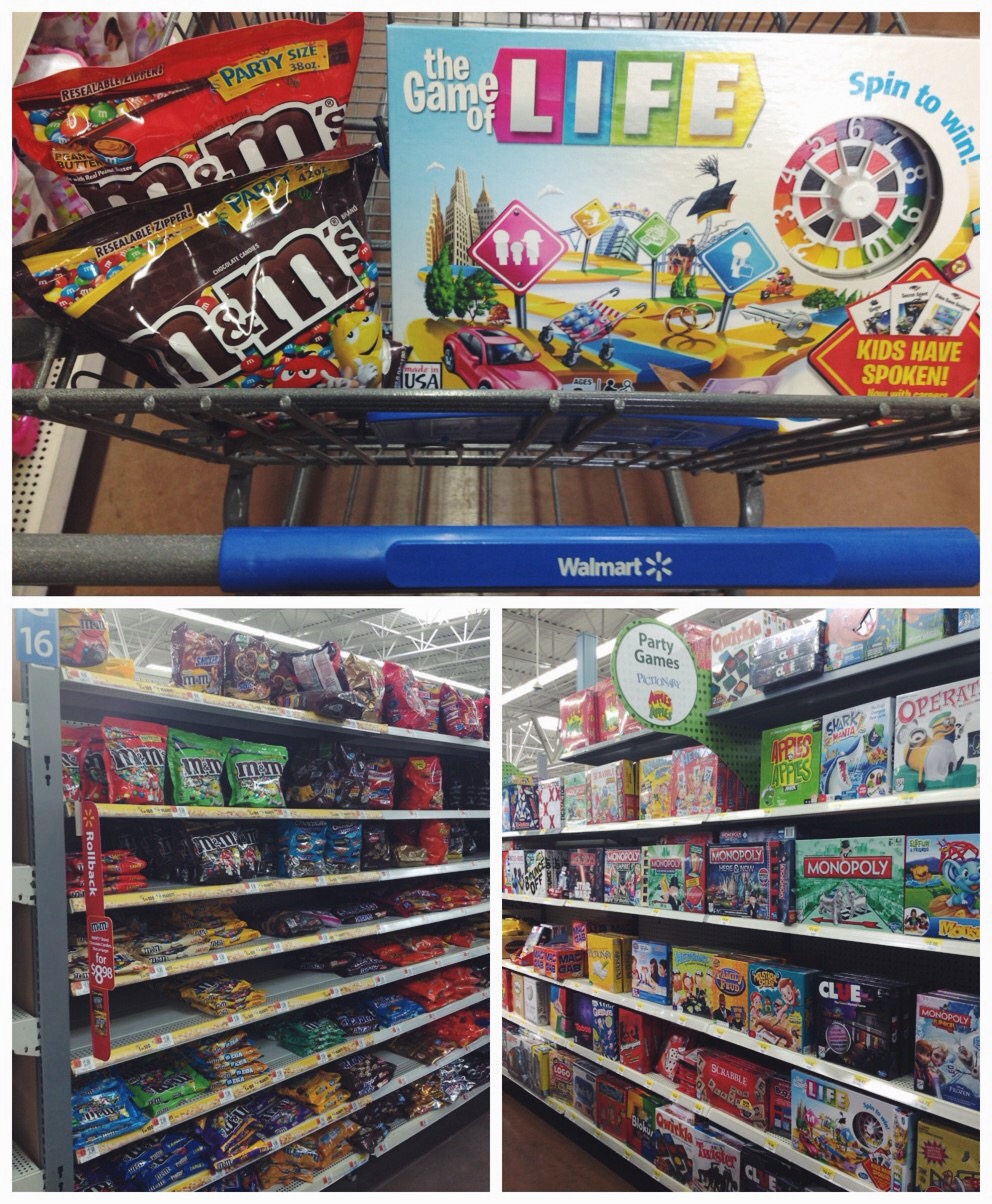 I found myself thinking about precisely this during my last run to Walmart, and a quick stop for a pleasant lunch at a local diner, only to realize that my eyes spent more time attached to my phone answering emails, texts, and social media updates than on my surroundings. At what point had the 'real world' become a setting for my virtual existence? I wondered.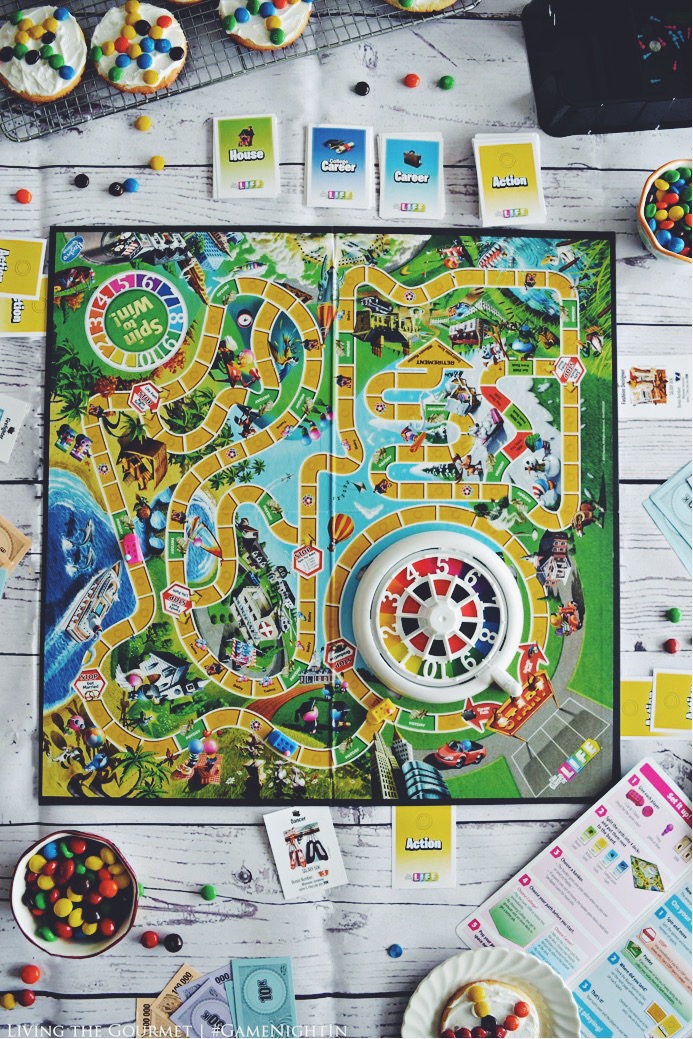 When I got home, I decided I needed to unplug for a bit. However, this 'detaching' process had to come with certain incentives, and what better incentives than something sweet and some time spent gaming?
However, no sooner had we set up Hasbro®'s The Game of Life, and tore open a 38oz bag of XL SUP M&M's® Peanut Butter and 42oz bag of XL SUP M&M's® Milk Chocolate, then our culinary instincts kicked on, and we decided to take a little detour.
While eating either variety of the M&M's® Peanut Butter or M&M's® Milk Chocolate is undeniably fun, adding in whipped vanilla frosting set over homemade vanilla sugar cookies only serves to enhance the experience several levels. And of course, what could possibly go better with The Game of Life than a cup of coffee and an M&M's® Milk Chocolate and M&M's® Peanut Butter speckled sugar cookie? There's a metaphor to be found in that last sentence, to be certain.
After putting together a batch of cookies as shown below, we each took a short stack of the freshly baked delights, a coffee, and sat down for The Game of Life. After a few rounds, I have to say, unplugging for a #GameNightIn simply felt great.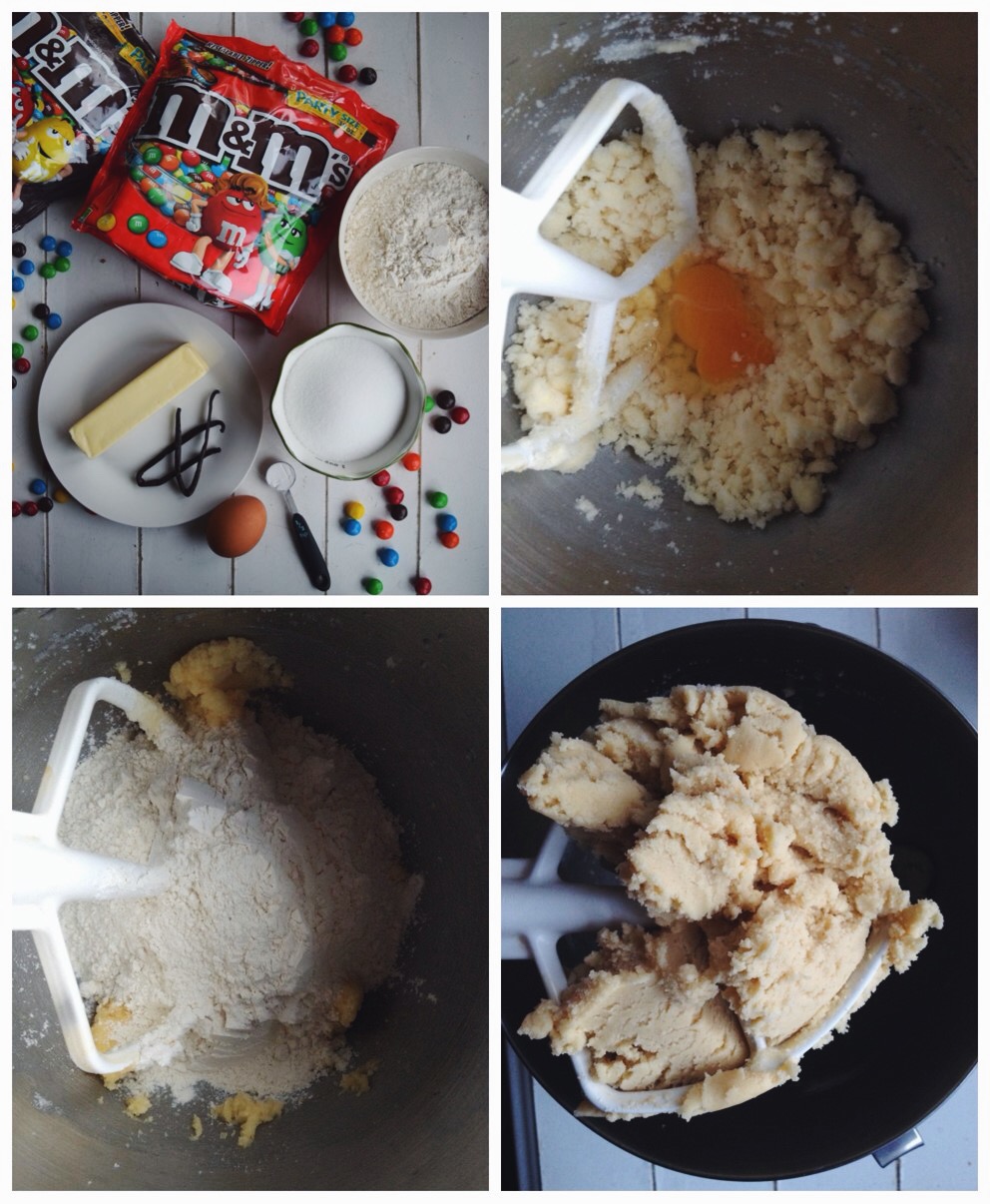 Print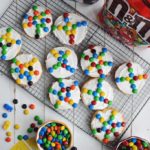 Wheel of Life Sugar Cookies
---
Author:

Prep Time:

10 minutes

Cook Time:

10 minutes

Total Time:

20 minutes

Yield:

24

1

x
2 cups

all purpose flour

1/2 cup

unsalted butter

1 cup

white sugar

1 tablespoon

vanilla

1/2 teaspoon

baking powder
Pinch of salt

1

egg

1

–

2

tablespoons heavy cream
Vanilla Frosting

38 oz

. XL SUP M&M's® Peanut Butter

42

0z. XL SUP M&M's® Milk Chocolate
---
Instructions
In a large bowl whisk together flour, baking power and salt. Set aside.
In the bowl of your stand mixer, beat together butter and sugar. Add egg and beat again. Gradually add the flour mixture until a dough begins to form. Add 1 tablespoon of cream to the mixture until a soft cookie dough comes together, if the mixture still looks a little dry, add another tablespoon of cream.
Wrap the cookie dough in clingfilm and let rest in the fridge for 30 minutes, or up to overnight.
Preheat oven to 350 degrees F.
Roll the cookie dough out on a well-floured surface to about 1/4-inch thick. Take a cookie cutter or medium sized jar and cut out the cookies. You should have about two dozen cookies.
Bake for 10 minutes or until the edges are slightly golden. Transfer the cookies to a cookie rack and let cool completely.
To decorate the cookies, frost each with a good amount of frosting so the candies adhere. Using either the M&M's® Peanut Butter and M&M's® Milk Chocolate, or both, design a wheel on each.
Serve and Enjoy!
Recipe Card powered by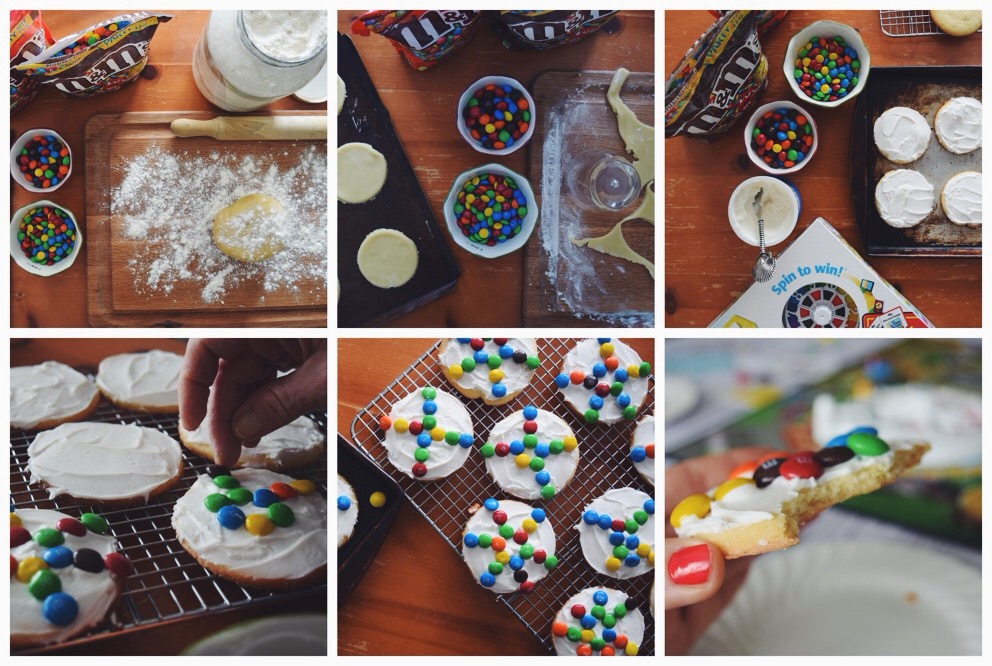 What are some of the ways you 'unplug?' What are some of your favorite 'away from screen' activities? We would love to hear from you.
For more game night inspiration check out the MARS & Hasbro® Social Hub here!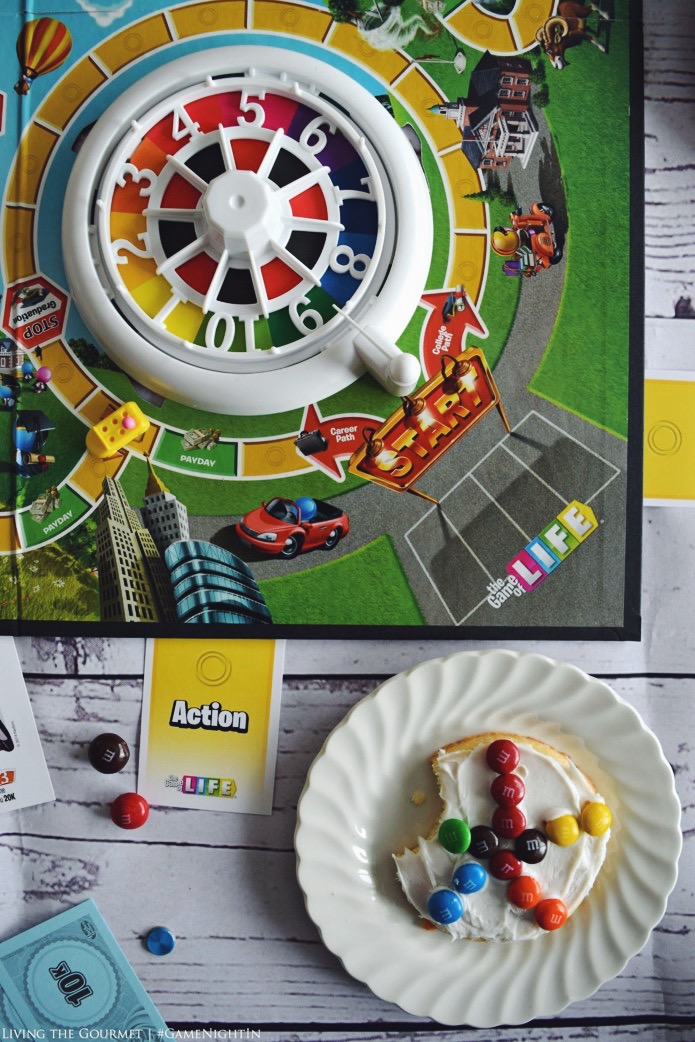 Enjoy with Love!
0