This shop has been compensated by Collective Bias, Inc. and its advertiser. All opinions are mine alone. #Feelinvigorated #FeelGlade #CollectiveBias
It is an unfortunately common occurrence, especially for those of us with best of intentions. The day begins, and whether you're watching amber spill across a sea of glass as the ocean gives birth to the sun, or are greeted with the morning rays spreading over the steel and glass of a cityscape, summer mornings uniquely carry the promise of a day full of sunbaked memories. No matter the monotony the day holds, one of summer's unique qualities is that ever youthful 'anything can happen' spirit of the season. Whether it's a spontaneous venture off to the beach with friends, a cool night out on the boat, or just an 'all-nighter' beneath the stars rather than in front of a computer screen.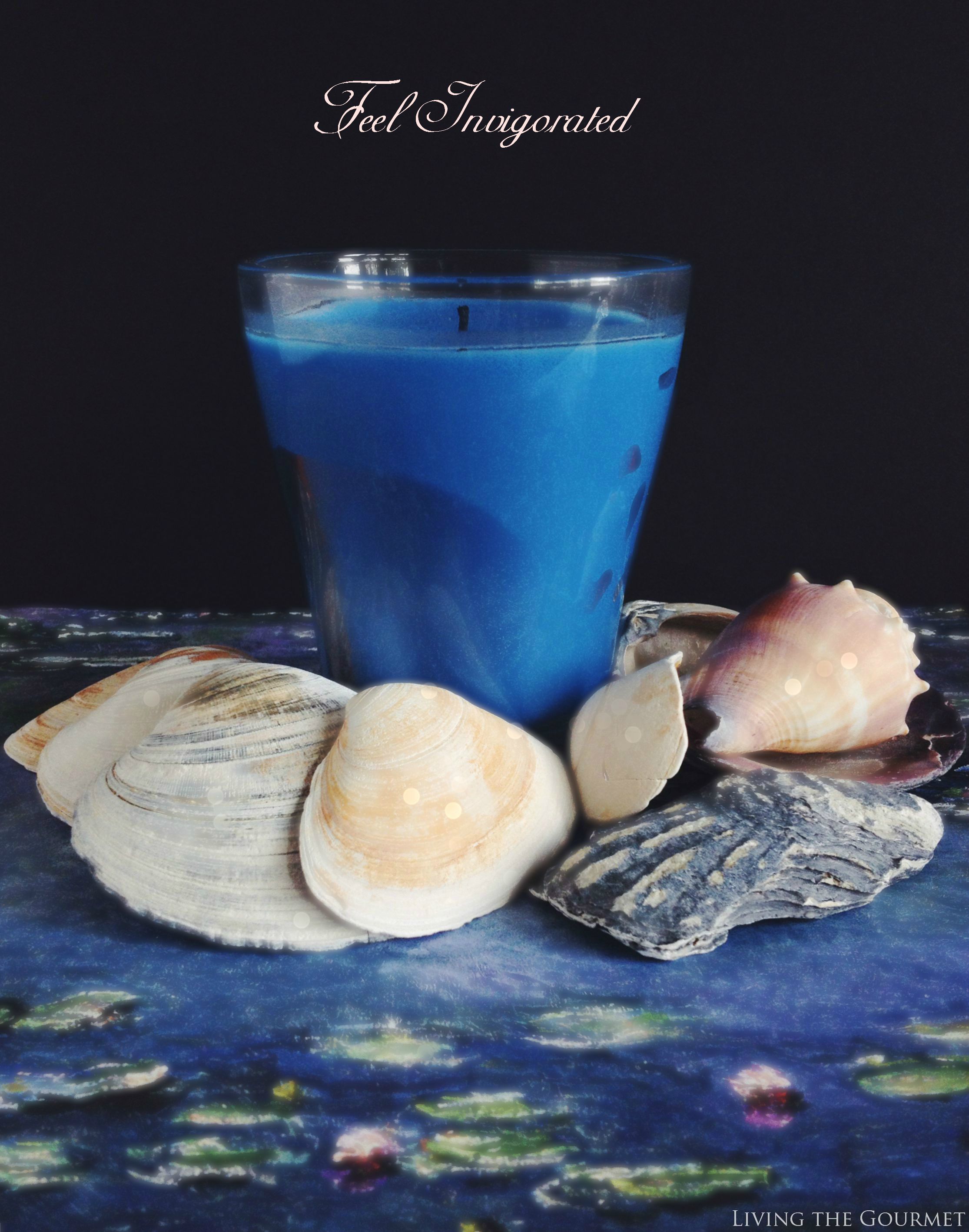 All too often, however, the morning promises we make silently to ourselves are broken, or we simply let go of our hope during the course of the day, giving in either to our routine or our fatigue.
That's been my struggle lately, as the summer presses on. I've awoken each morning with the sun, and no matter how many times routine proves me wrong, I remain convinced that today I'll go out on that adventure. I convince myself that I'll make time to actually enjoy the summer, rather than merely observe. Yet no matter how determined I am to put that last minute plan into action, the day's 'something' always manages to get in the way, eating at the hours until all that remains is the drowsy end of a work night.
Last night however, as I was working on my computer, planning out this very post as a matter of fact, I decided with the summer drawing ever nearer to its wintery close, it was time to finally take matters into my hands, to stop waiting for that elusive moment of spontaneous inspiration, and wave a proverbial fist in the face of my own routine. Nothing terribly adventurous, I'll admit, but important to me nonetheless.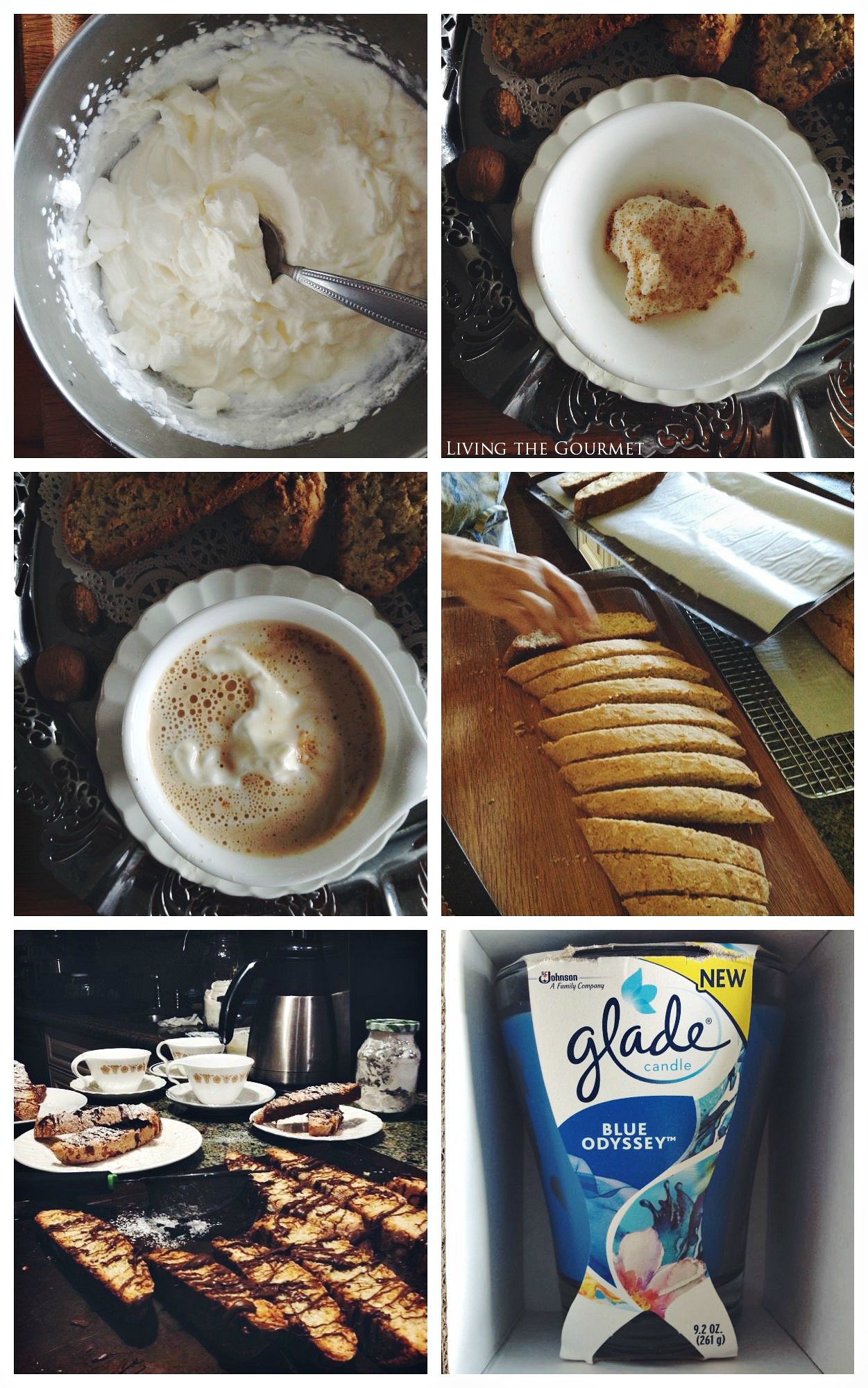 It was roughly nine o'clock, and I decided to do something that I had been waiting to do all summer. I quickly put up a pot of espresso, and while it brewed I set up my porch table with a few plates of the biscotti I had made the previous day. I also lit the Glade® Blue Odyssey™ Large Candle that I picked up at Walmart last week, and it harmonized excellently with the blue lights I arranged around my deck just recently. I couldn't resist the large candle, since they are currently on special, buy two get a $5 dollar virtual gift card.
As if on que, by the time the porch table was set, the coffee had finished brewing and it was time to set up the espressos, which are deceivingly simple to prepare. I like to put a little twist on mine, creating a sort of cross between an espresso and a cappuccino. To do this, I dust the button of the cup with roughly a teaspoon or so of sugar and a dash of freshly grated nutmeg. Before pouring the coffee, I place a dollop of whipped cream at the bottom of the cup. Then, holding the cup at a slight angle, I pour the coffee under the cream. I then dust the top of the coffee with more fresh nutmeg, and they're ready to go.
With the deck set as if for the close of some formal dinner party, I told the rest of the LTG crew to drop what they doing, our day was done. Then, just like that, we spent the rest of the night out on the deck enjoying the cool river breeze. I can't pretend that there was any rhyme or reason to precisely 'why' we gave up the night's work, or why we found ourselves dunking biscotti in espresso as the clock struck midnight, but in some ways that was actually the purpose.
What are some of the ways you're making the most of the summer's end? What are some ways that you create memories out of everyday moments? We would love to hear from you.
See what others are saying at the Feel Glade Social Hub. Light your Glade® Blue Odyssey™ Large Candle and let it fuel your passion and creativity. Right now, when you buy 2 Glade® Blue Odyssey candles (9.2 oz. size) at Walmart, you will receive a $5 virtual gift card! Get the full details here.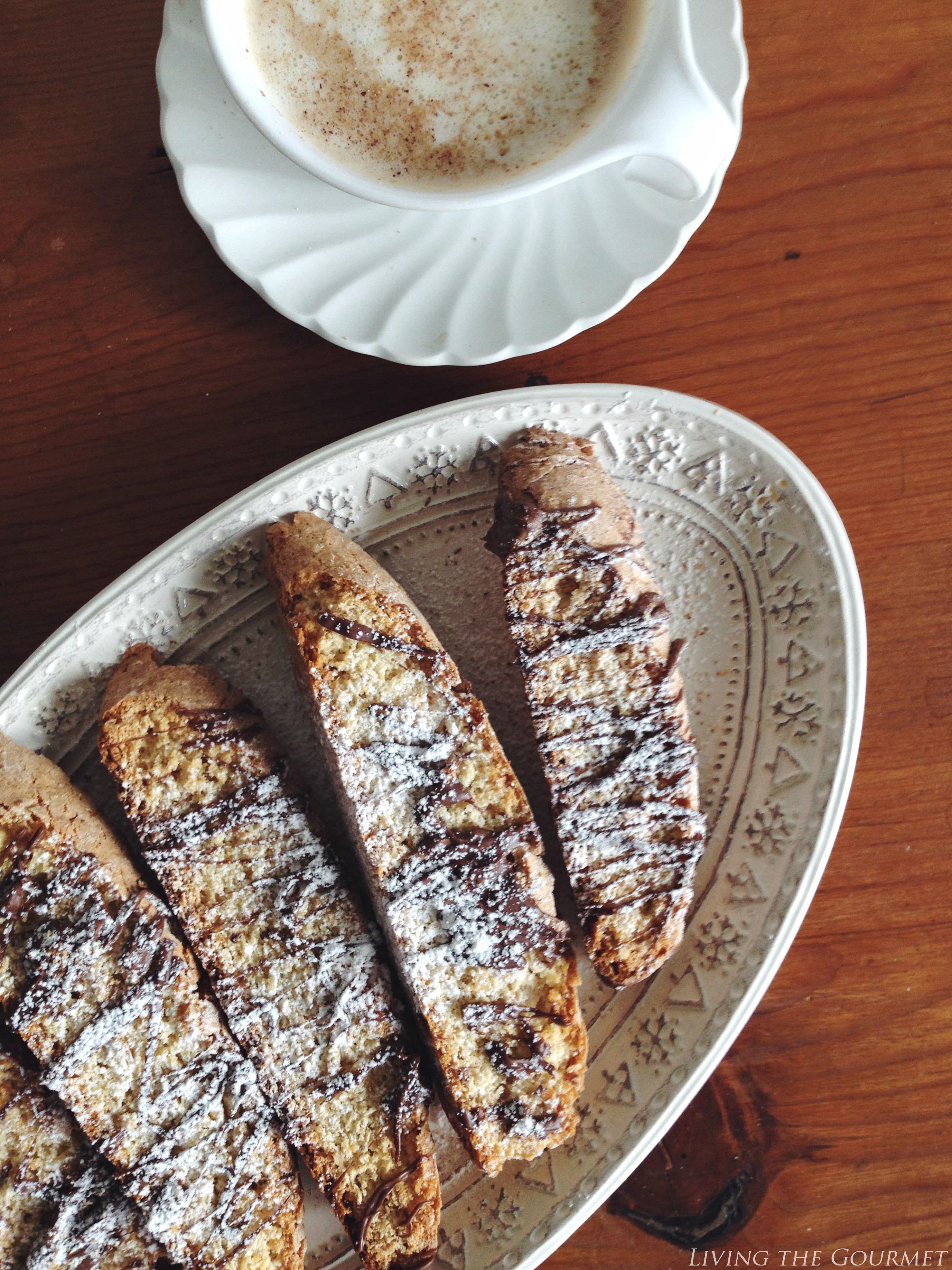 Print
Chocolate Almond Biscotti
Author:
Prep Time:

10 minutes

Cook Time:

30 minutes

Total Time:

40 minutes
1

box yellow cake mix

1/4

cup

flour

1 tablespoon

canola oil

2

eggs

1/2

cup

almonds, chopped

1/2

cup

melting chocolate, for drizzling
Powdered sugar, for dusting
Instructions
Preheat oven to 350 degrees F.
In a large bowl combine cake mix, flour, oil and eggs. Mix with a spoon until dough forms. Stir in chopped almonds.
On an un-greased cookie sheet, shape dough into a rectangle. Bake for 20-25 minutes, or until golden. Cool on a rack for 12-15 minutes.
Cut the rectangle crosswise in 1/2″ slices. Place the slices, cut side down, onto a cookie sheet and bake for an additional 10-12 minutes, or until edges are golden brown.
Let the biscotti cool completely.
Chocolate Drizzle:
In a small sauce pot, heat melting chocolate down until smooth. Drizzle liberally over the cooled biscotti. Dust with powdered sugar before serving.
Recipe Card powered by
Enjoy with Love,
Catherine
xo
0