This classic dish is served with fresh tzatziki sauce, a crisp Greek-style salad and Black Olive Orzo. It is a comforting meal that will transport you to the Mediterranean with every bite!
It was one of 'those' mornings. Following a restless night's sleep, copiously punctuated by stubborn wakefulness, I awoke before the alarm, shoulders numb, arms aching, and my neck feeling feel so heavy I wouldn't have doubted if I needed to pick it up off the floor. After silencing the alarm before it had a chance to sound, I stood at the tall windows astride my bed, elbows pressed into the sill, my sleep fogged eyes watching the final moments of the sunrise over the river.
It would have been positively artistic if not for the fact that beating the alarm is rarely a pleasant experience.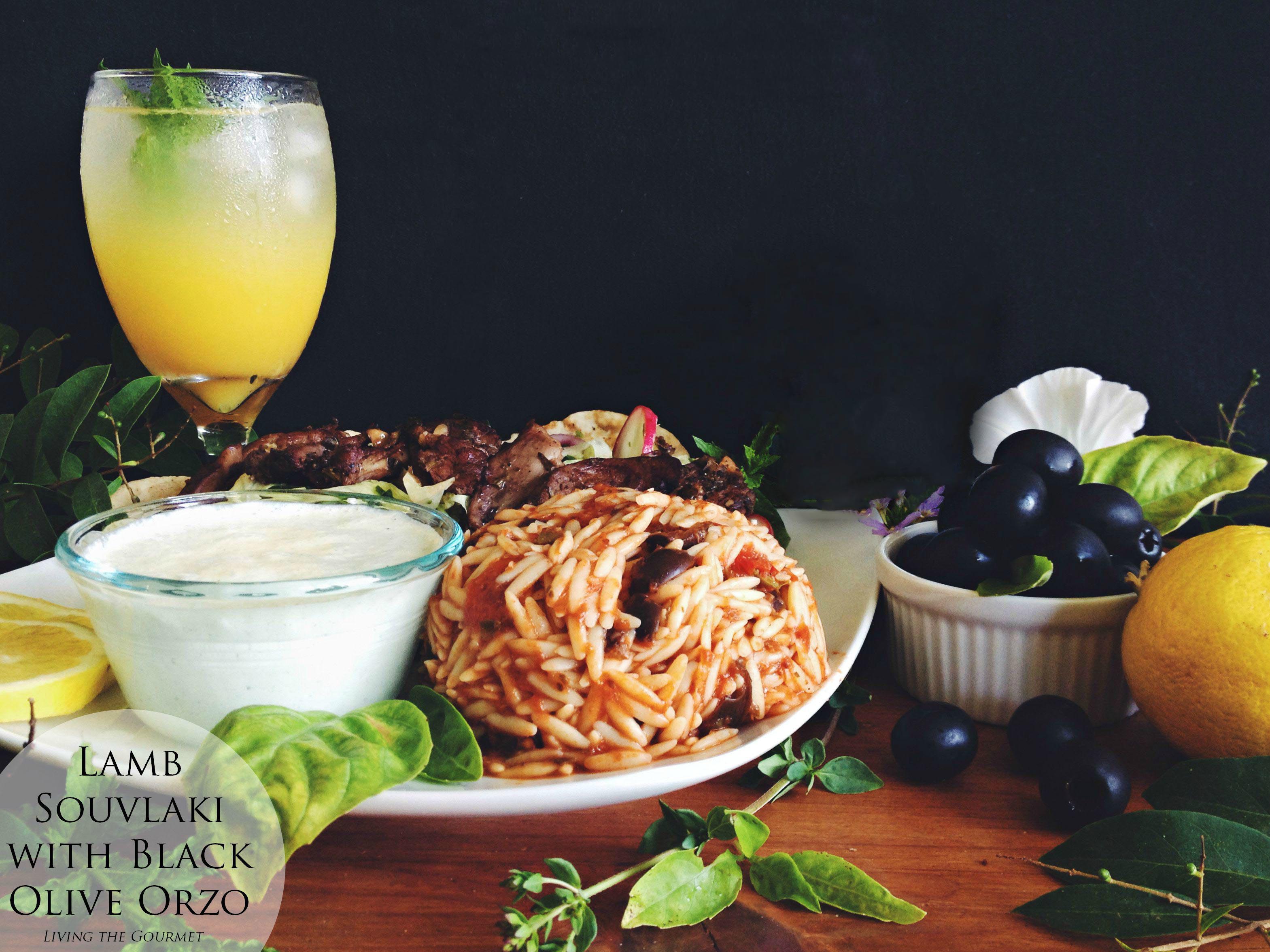 The mind doing what the mind does best, my subconscious began painting a series of vague portraits, each with the same three ingredients; windows, rivers, and sunrises. A Venetian poet looking out at the Adriatic from the top floor of a rundown hostel. A Castilian merchant waking up in a distant taberna far from home, and looking out at the distance yet to be traveled. A Greek fisherman rising with the sun, and seeing his life's journey amidst the sunlit waves.
Taking inspiration when it is offered, I decided to turn one of these drowsy eyed fantasies into an at least partial reality, to do a bit of 'role playing' with the day's work. That said, I decided to make something fun and traditional, something I could have seen that Greek fisherman heading into to town to eat at the local ouzerie, or that Venetian poet eating alone on the balcony of his favored osteria.
That 'something' is a combination that anyone with even a passing familiarity with Hellenic or wider Mediterranean cuisine will recognize instantly – roast marinated lamb with tzatziki and red sauce over orzo, served with homemade flat breads and a crisp green salad.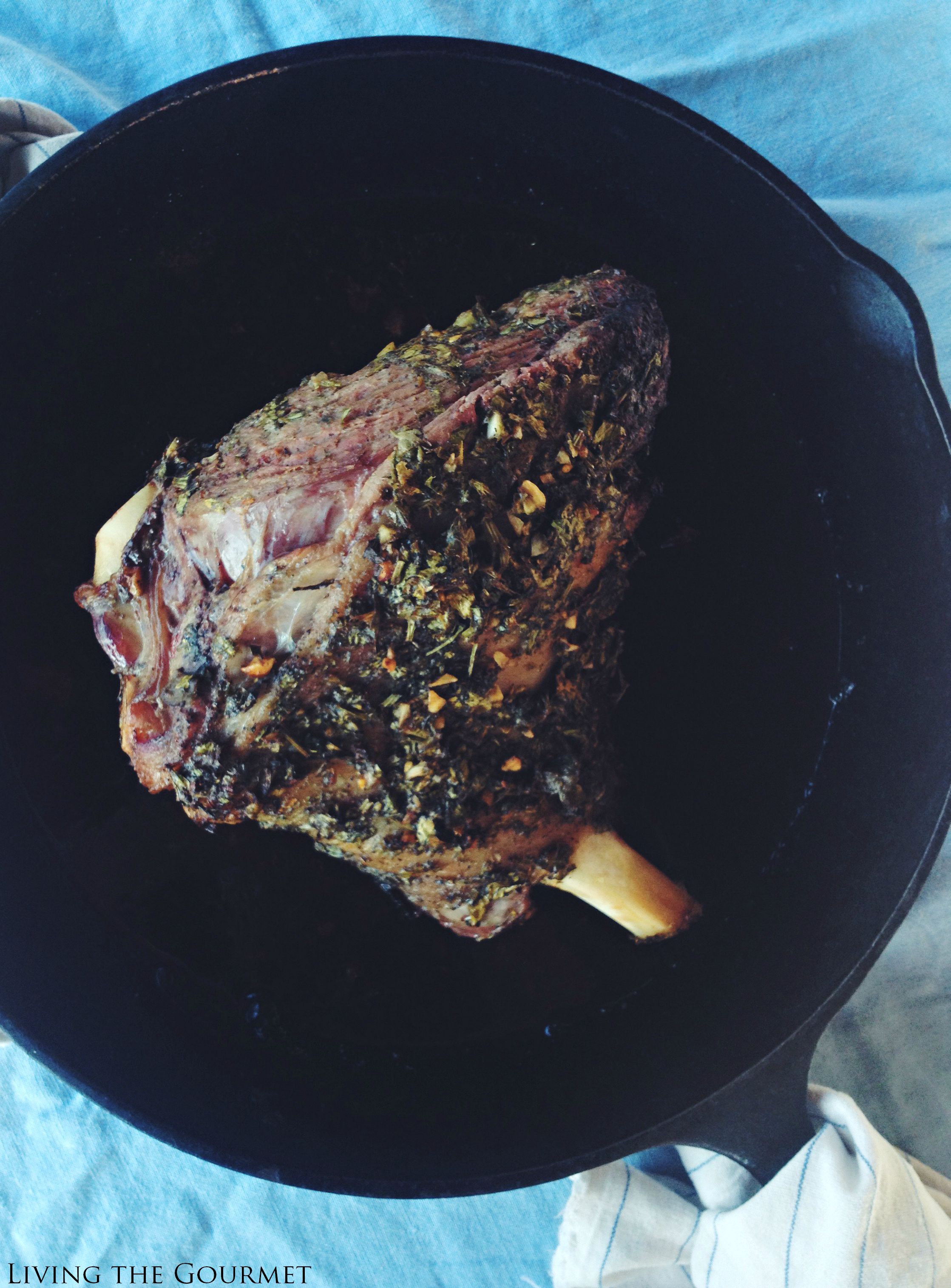 First things being first, we prepare the marinade. Using a simple and deliciously quintessential mix of capers, extra virgin olive oil, lemon juice, and chopped garlic for the base, I added in Italian parsley with salt, black pepper, and oregano. This marinade is simplicity itself, but will translate into a traditional and harmonious pairing for the lamb. Apply the marinade evenly across the lamb, rubbing it thoroughly over the entire surface of the meat, and making sure to infuse it into the crevices – think of them as tiny pockets full of flavor.
After setting the lamb in the fridge to let the marinade work its magic, it was time to begin setting the theme. While the lamb can sit marinating for up to a full day in the fridge, a few hours spent decorating will suffice for this evening's purposes. Simple, rustic elegance are the keywords here. To begin, I strategically placed a variety of medium to large sized leafy plants around my porch along the perimeter. On the rail, smaller flowers and candles are placed at intervals, carrying the theme upward. The idea here is to enclose the space for the purpose of setting a tone, ensuring that no matter where the eye wanders across the porch there is a veil of greenery accented by your strategically placed candles. To mix things up, you can substitute shells, driftwood or small clay planters for the candle bases, while I like to place some of the plants in aged baskets, and others in rustic wood carriers. We don't want anything overpowering or jarringly out of place, instead we're aiming to create a single harmonious tone throughout.
Once the setting is complete, I set the now marinated lamb into an oven preheated to 350 degrees, and let it cook for about one and half to two hours.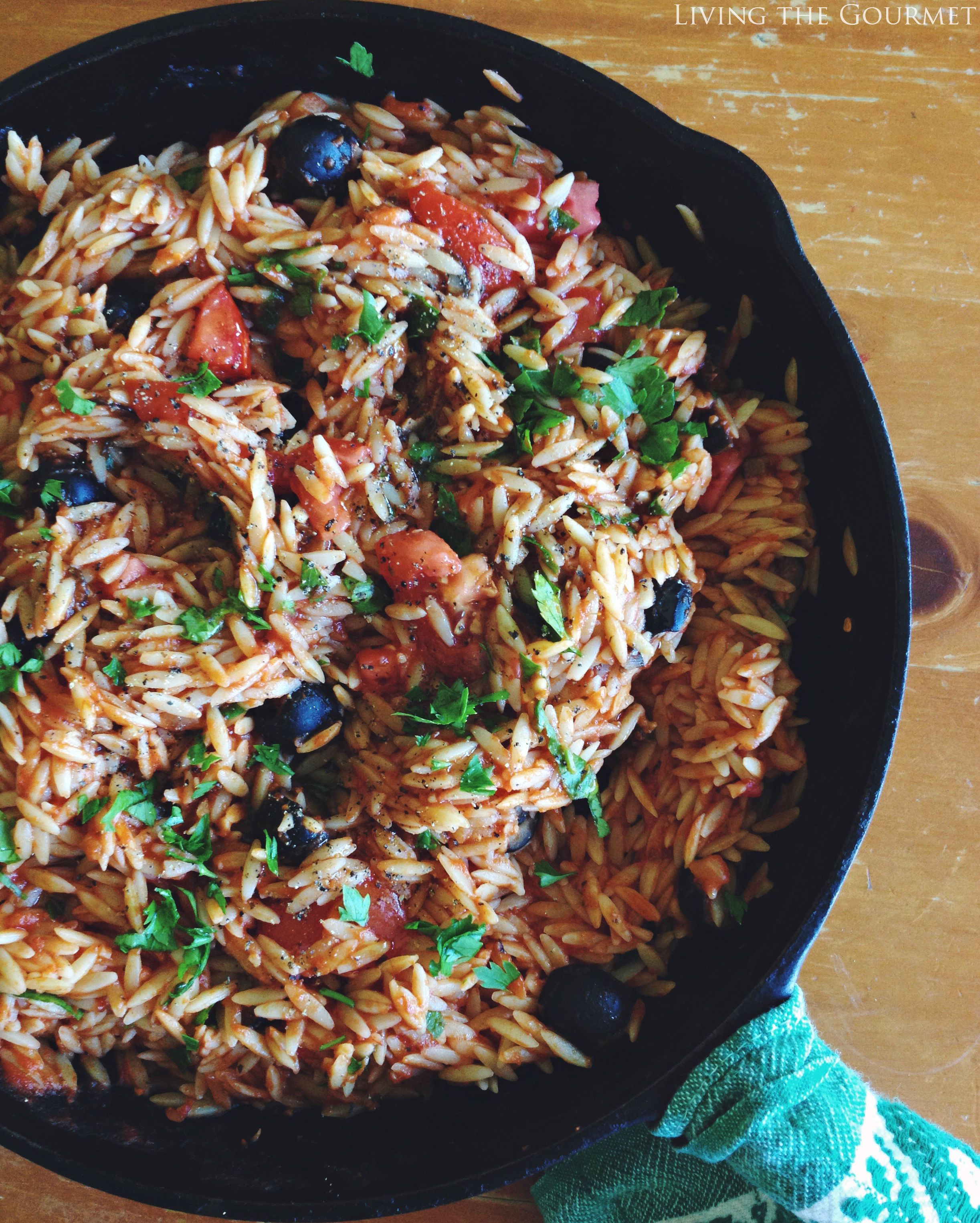 While the lamb cooks, it's time to prepare the orzo. I decided on a simple Mediterranean-style red sauce using crushed tomatoes, Italian parsley, capers, fresh basil, and California Ripe Olives. Garlic, lemon juice, extra virgin olive oil, salt, black pepper, dried oregano, and ground cinnamon round out the flavor profile.
I chose the California black ripe olives for a couple of reasons. First and foremost, they deliver just the right amount crisp texture and olive flavor for a dish like this, and keep these qualities excellently well throughout cooking. Their solid black coloring also adds a nice aesthetic, contrasting nicely against the orzo and tomatoes. California black ripe olives are as good as they taste, and contain vitamin E, iron, vitamin A, and fiber. They are packaged at their peak to preserve nutrients for year-round enjoyment. A serving of olives contains 0 grams of trans fat and olives are naturally a cholesterol-free food! (See the nutritional facts below).
After the orzo is done, I put together a homemade tzatziki sauce, since few lamb dishes are complete with it. The process is surprisingly simple, a well processed combination of sour cream, cucumbers, garlic, parsley, lemon juice, salt and pepper.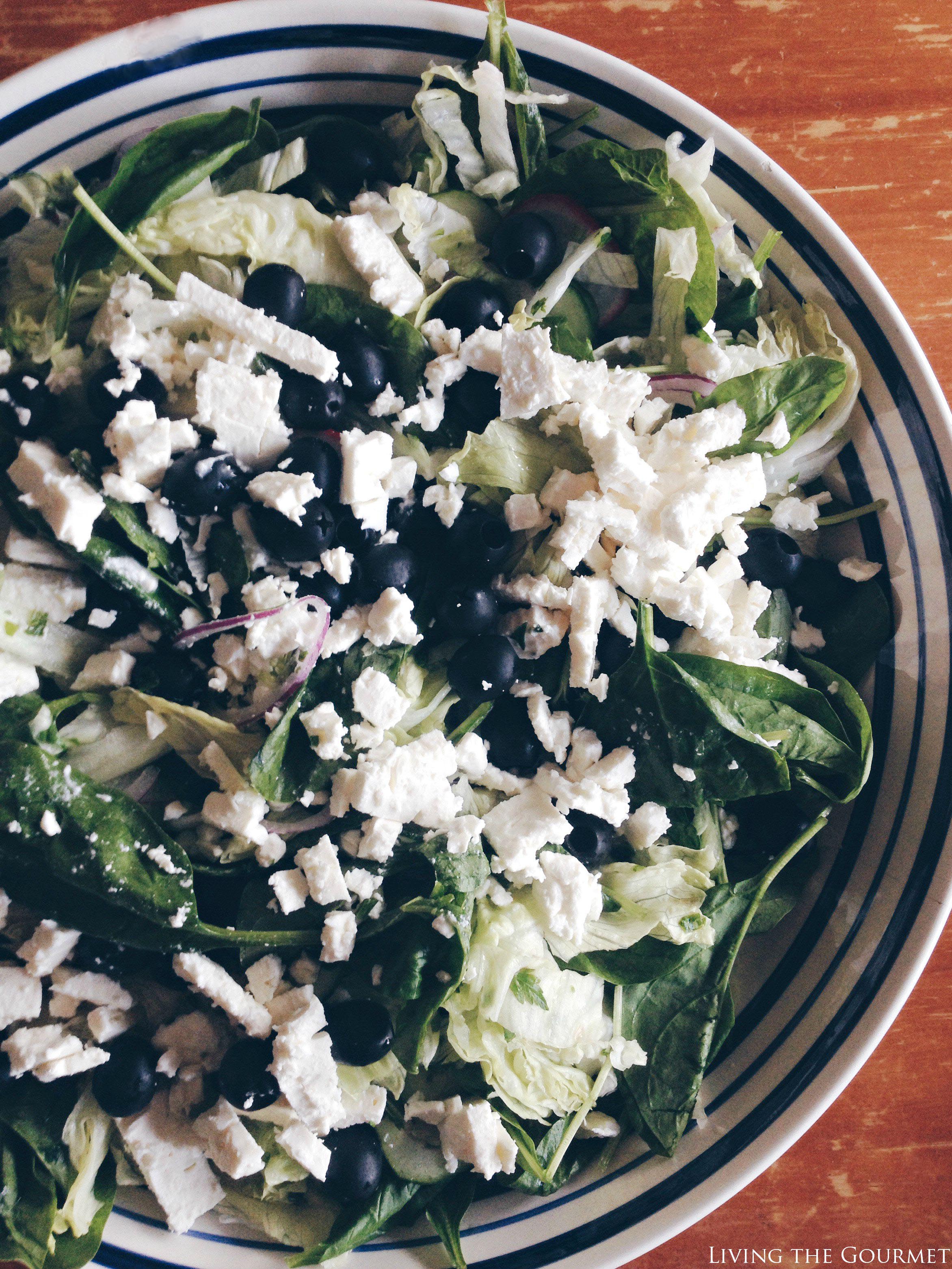 To complete the meal, and while the lamb finishes cooking, I put together a batch of my homemade flat breads. Here's a link to one of my favorite recipes for that, which I posted on the site a few weeks back.
For the salad, a simple arrangement of spinach, lettuce, cucumbers and radishes goes excellently. Onions, feta, and parsley can help tie into the Aegean theme, while pitted black olives add delicious crisp notes.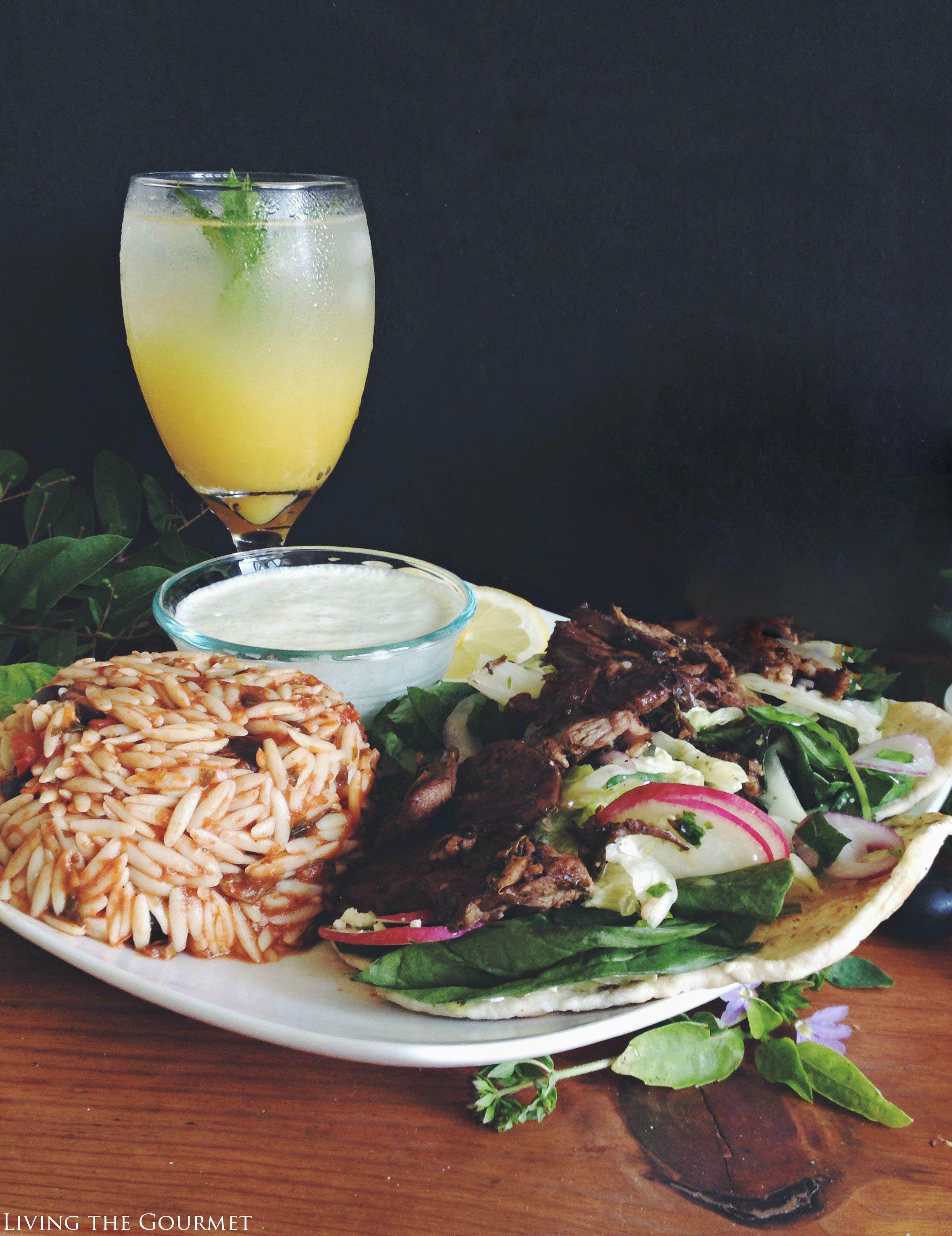 From the pictures, you can see I plated this bistro style, as if I were being served in my favorite Adriatic or Aegean seaside tavern. With the setting and plating complete, it was time to enjoy what remained of the setting sun, and to toast the rising of the stars.
Don't forget to enter the California Ripe Olives Midsummer Mediterranean Giveaway to win a fabulous prize package to help them enjoy tasty flavors this season and beyond!

Living the Gourmet
Yields 5-6
Lamb Souvlaki & Black Olive Orzo
15 minPrep Time
2 hrCook Time
2 hr, 15 Total Time
Ingredients
Lamb and Marinade:

3 – 4 lb. lamb
1 tbs. capers – plus 1 tbs. caper juice
Juice of 1 lemon
3 cloves of garlic – chopped
1/2 cup Italian parsley – chopped
1/2 tsp. salt
1/2 tsp. black pepper
1/2 tsp. dried oregano
2 tbs. olive oil

Tzatziki Sauce:

2 cup sour cream
2 kirby cucumbers
3 cloves garlic
1/4 cup Italian parsley
1 – 2 tbs. lemon juice
1/2 tsp. salt
1/2 tsp. black pepper

Black Olive Orzo:

1 lb. orzo
2 - 6 oz. cans of California Black Ripe Olives – pitted (one can chopped and one can left whole)
29 oz. can of crushed tomatoes
1/2 cup Italian parsley – chopped
2 tbs. capers – plus 1 tbs. caper juice
1/2 cup fresh basil - chopped
3 cloves garlic – chopped
5 vine ripe tomatoes – diced

Salad:

1 bunch of baby spinach
1 bunch of Italian parsley - chopped
1 head of lettuce
1 cucumber – sliced thin
1 bunch of radishes – sliced thin
1 red onion – sliced thin
8 oz. piece of feta cheese - crumbled
6 oz. can of California Black Ripe Olives

Salad Dressing:

Juice of 1 lemon
3 tbs. white vinegar
1/4 cup of olive oil
1 tsp. sugar
1/2 tsp. black pepper
1/2 tsp. salt
1/2 tsp. dried oregano
Instructions
Lamb and Marinade:

Combine all of the ingredients for the marinade in a small bowl.
Rub the marinade all over the lamb and into the lamb crevices.
Place the lamb in a baking dish and refrigerate for at least one hour or up to overnight.
Preheat Oven 350 degrees F.
Bake the lamb for 1 1/2 to 2 hours or to your desired doneness.
Let the lamb rest about 8 – 10 minutes before slicing.
Serve with fresh pita bread.

Tzatziki Sauce:

Combine all of the ingredients for the Tzatziki sauce in a blender and blend to desired creaminess.

Black Olive Orzo:

Heat a large frying pan with the olive oil. Add the chopped garlic, parsley, basil and capers. When the garlic is fragrant add the diced tomatoes. Cook until the tomatoes soften over a gentle heat. Add the crushed tomatoes and simmer on a low, gentle heat. Add the seasonings and the olives and continue to cook on a low, gentle heat.
Prepare the orzo as directed. Drain the orzo; add to the tomatoes and toss.
Serve with a drizzle of olive oil.

Salad and Dressing:

Combine all of the ingredients for the salad and toss.
Prepare the dressing and serve.
7.8.1.2
162
https://livingthegourmet.com/2015/07/lamb-souvlaki-black-olive-orzo.html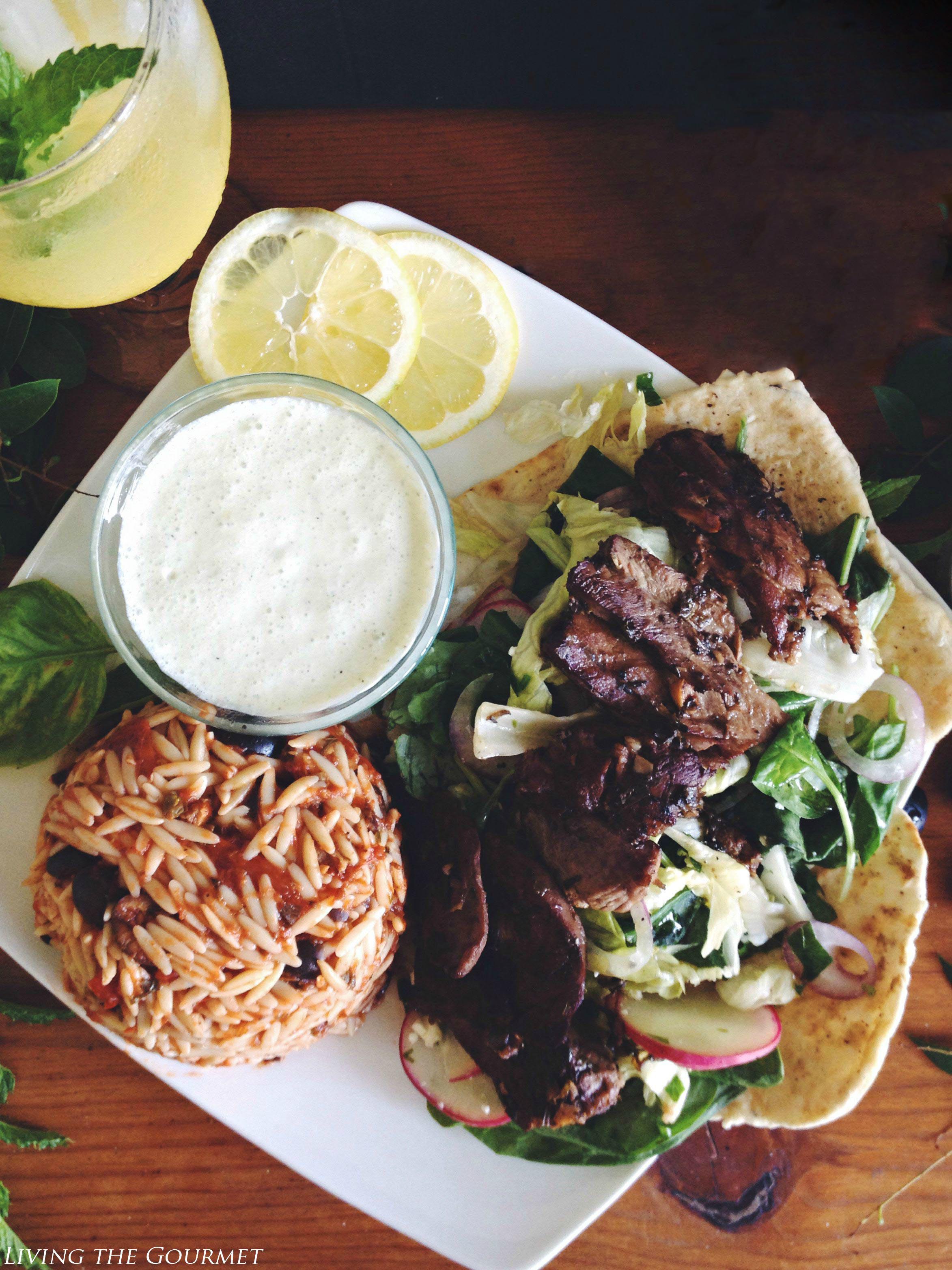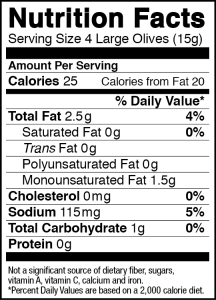 ¡Salud!
I was selected for this opportunity as a member of Clever Girls and the content and opinions expressed here are all my own.
Linking up to these parties!
0