Last week, Living the Gourmet took part in a media conference call with NBC Universal about the new season of Food Fighters. Taking questions were Celebrity Chef Lorena Garcia, who will be among the competing chefs, and host Adam Richman.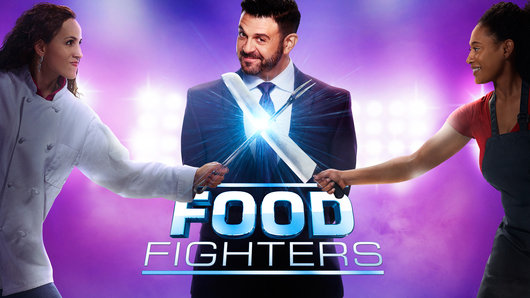 While audiences have been inundated over the past decade or so with an ever increasing list of gastronomic competitions, NBC's Food Fighters has set out to offer something decidedly different in a market that long ago became 'overripe.' While shows that offer amateurs or up-and-comers a chance to battle one another for a shot at stardom, or pit established professionals against each other with their reputations on the line, Food Fighters turns the tired formula on its head.
Instead, home cooks with little or no professional experience are pitted against internationally renowned chefs in a kitchen-combat version of David and Goliath…that is, if David were a decent enough home cook, and even then only if Goliath had managed to eke out stardom as a culinary reality star tuned restaurateur.
Almost from the outset of the conference call, the topic of discussion focused largely on how the selection of home cooks this season would be a particularly diverse offering, not only in terms of background but also, and more importantly, in terms of flavor profiles. A point both Lorena and Adam continually fell back to.
Diversity of palette and background, however, we were assured was not limited to the home cooks, and the conversation quickly shifted to this season's wide variety of celebrity chefs. Rocco Despirito will be competing, whose books primarily advocate a fusion of health conscious eating with classic comfort food recipes. Restaurateur, health campaigner, and newly minted author Lorena Garcia will also be entering the fray, adding her modern take on Latin classics to the show's mix. Given that her previous two restaurants featured a fusion of Asian and Latin cuisine, it will be interesting to see how she approaches the competition, whether from the more traditional and perhaps safer vantage of Latin plating, or with a more modern, fusion-inspired slant.
The wild card in this season's batch of celebrity contestants, however, is Ace of Cakes' Duff Goldman. Known almost exclusively for his prowess as a baker, despite appearances on such shows as Iron Chef America, audiences will likely savor the opportunity of seeing him in action in a less predictably 'sweet setting.'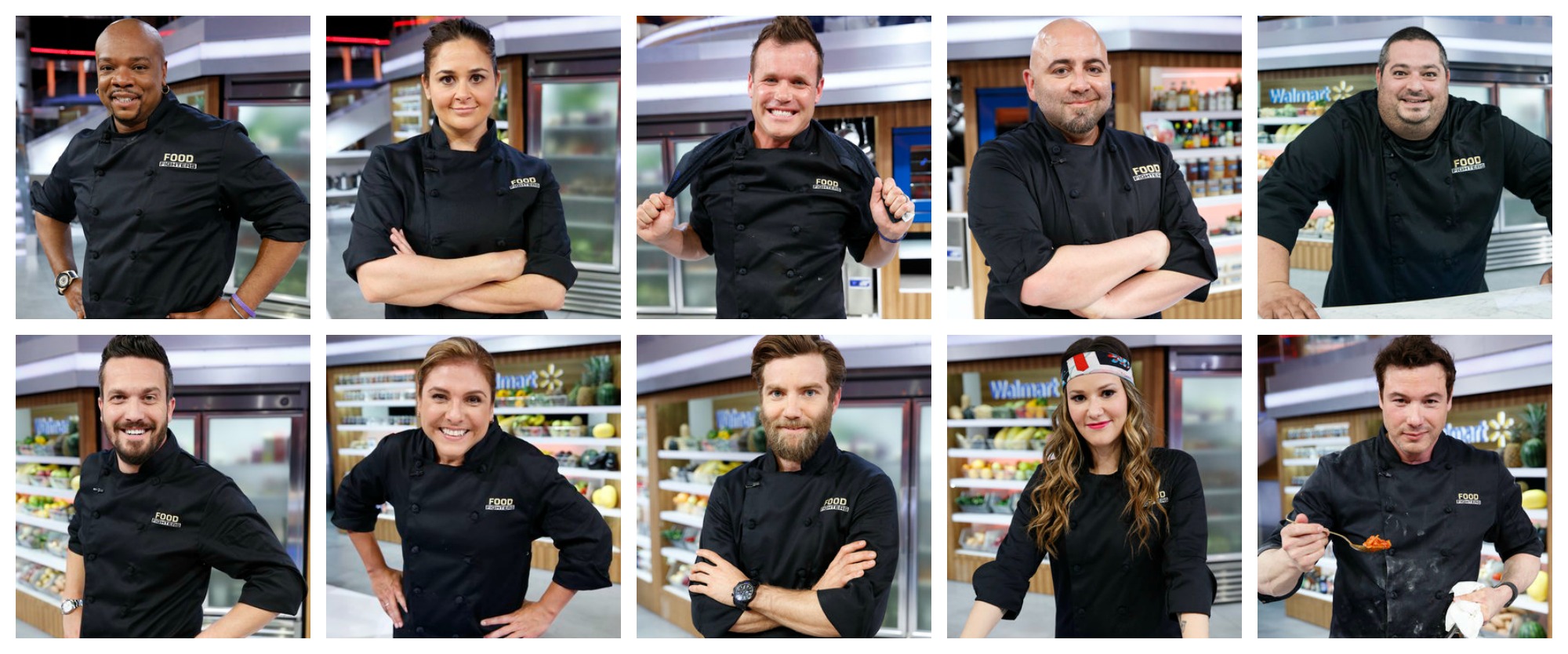 Also on the roster of celebrity chefs are Eric Greenspan and Fabio Viviani, both of whom we had the pleasure of interviewing here at Living the Gourmet. Celebrity Chefs Brian Malarkey, Nadia G, Marcel Vigneron, Aaron McCargo Jr., and Antonia Lofaso will also be throwing their aprons into this season's gladiatorial kitchen.
However, the real stars of the conference call, and likely to be the rising stars of this season of Food Fighters, were a pair of prodigies, ages twelve and fourteen, both of whom will be competing on the same level as the rest of the adult cast.
While I was initially tempted to believe that the draw of the child contestants was simply the fact of their youth, it soon became clear that age was the most superficial layer of their merit. Adam thoroughly expounded upon the culinary expertise of both children, referring to the fourteen year old boy as a genius who came to the scene equipped with liquid nitrogen, and how he casually makes pasta by hand, and hopes to attend New York's Culinary Institute of America. The twelve year old, he explained, who is 'into science,' formulated menus around her mother's cancer treatment, expertly balancing nutrition and flavor, and has been cooking since she is four.
While not explicitly stated during the conference call, it was apparent that these sorts of stories, the life experiences that the amateur chefs bring with them, is part of what captures the audience's attention, and keeps them engaged on a personal level. The ability to relate in this way simply touches a deeper level than living vicariously through this or that larger than life personality, a point well demonstrated in how the media and hosts alike kept returning to the child chefs during the course of the conversation.
Despite the draw brought by these prodigies, I couldn't help wondering about the dynamic involved in cross-generational competition involving child amateurs going up against not just veteran chefs, but chefs of international renown. Here again, host Adam Richman proved himself a stellar spokesman, explaining that part of respecting the age-defying talents of the child contestants involves putting those talents to the test. He used the apt example of his friend, a martial artist, and how this friend's sensei said on one occasion, "Today I am going to do you the honor of truly fighting you."
However, far from just applying to the child contestants, the sentiment conveyed in that statement from the sensei, I believe, embodies one of the show's primary selling points. With almost the entirety of food entertainment, food literature, and culinary celebrity resting largely in how it is received by home cooks, there is something ultimately redeeming in seeing those very same home cooks finally have the opportunity to test their mettle against some of the industry's best and brightest. This offers the show a strangely populist appeal, something unique among the growing list of gastronomic competitions where the 'battle' is either strictly between professionals or a cast of amateurs.
Host Adam Richman touched on this briefly, saying that one of show's most appealing aspects was that it championed the home cook in this type of setting. He went on to explain that while he didn't want to speak for the producers, it was obvious that they wanted to select as diverse a cast of home cooks as possible, saying that the most unlikely moments of culinary genius often come from the unlikely of places.
It was a positive and uplifting note to end the call on, and I myself will end this article off by saying I'm looking forward to seeing if Food Fighters lives up not only to its hype, but also to the larger appeal of its premise.
Be sure to catch Food Fighters Thursdays on NBC!
Cheers,
Michael
0