Thank you to the Sverve Community & the Brooklyn Creamery Company for sponsoring this post. All opinions expressed are my own.
This classic comfort dish gets a summer makeover served cold with #BKCreamery for a truly refreshing and satisfying meal!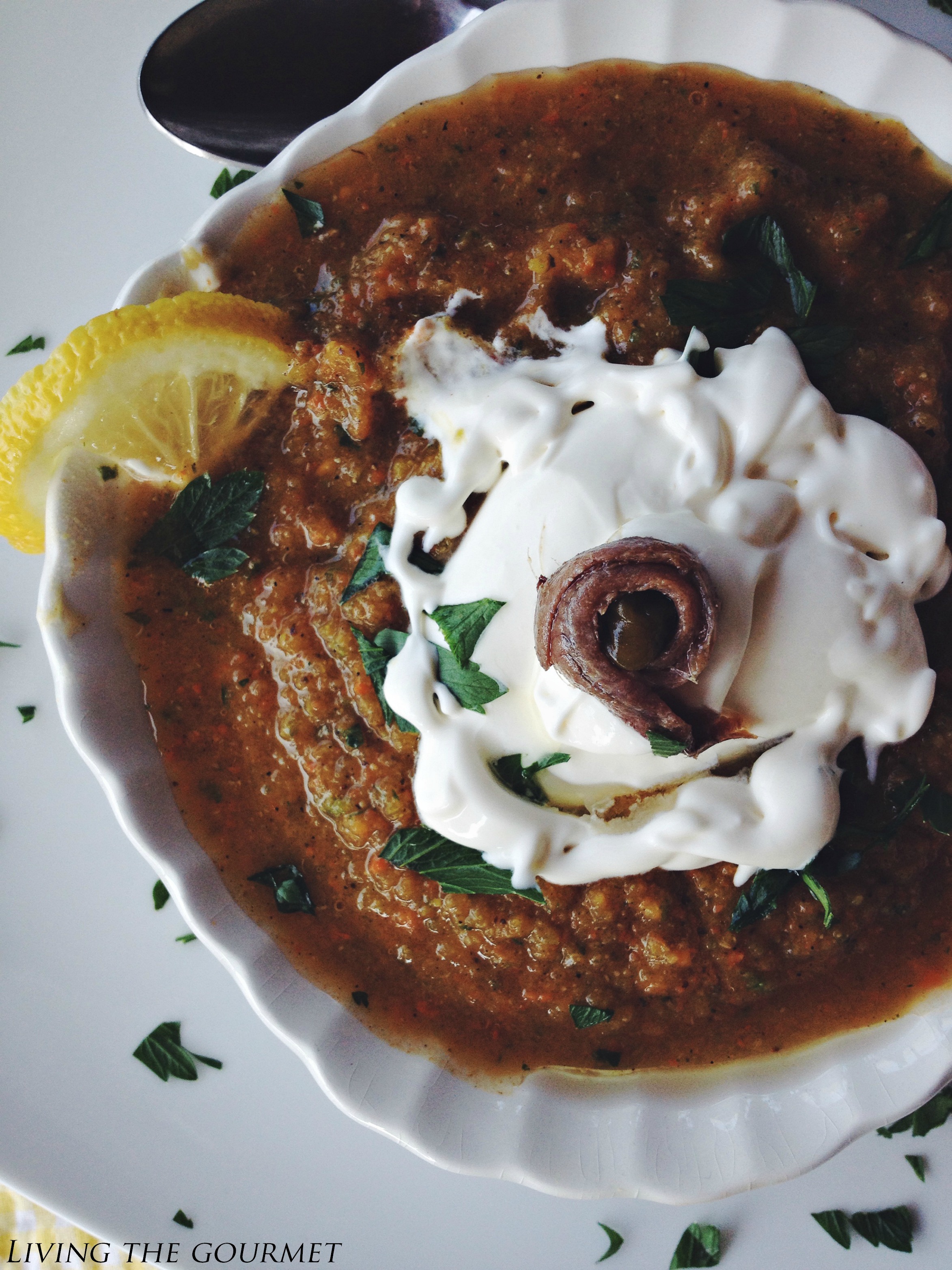 If you have been following along then by now you know that LTG is a big supporter of BK Creamery.
A couple of weeks ago we introduced A New Kind of Cream. Then, we had the pleasure of attending the live demo at our local Stop & Shop. It was love at first bite for the LTG tastemakers and before we knew it, we were adding it to everything- soups, desserts, toast...in fact, there are few things BK Creamery doesn't pair well with!
If you did not get to demo BK Creamery at your local Stop & Shop or Giant stores, you are in for a treat because we are giving you a coupon to download towards your first purchase.
Here is a quick recap of our demo: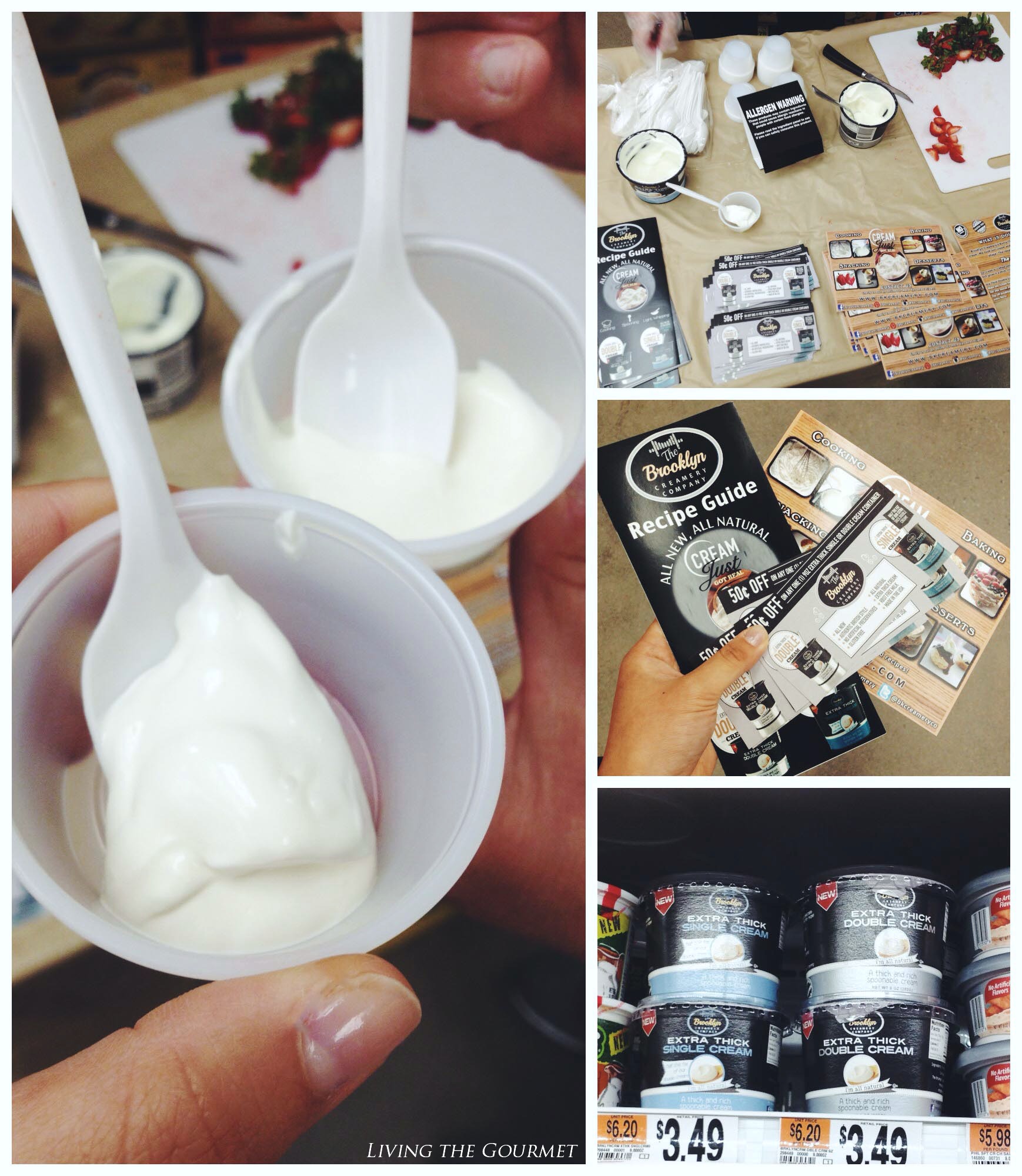 We tested the product on its own and then with fresh fruit. The Single Cream has 1/2 the fat of the Double Cream. With it's lighter consistency, the Single Cream is perfect in coffee, lattes, smoothies, desserts and sauces.
Next we sampled the Double Cream which contains 1/2 the fat of butter.
The possibilities are endless with BK Creamery's Extra Thick Double Cream, which can be used in ice creams, cake frosting, mousse, pasta sauces, or even in place of butter with bread and scones.
Best of all, BK Creamery's products are crafted using a time honored process with NO artificial ingredients or preservatives. It is naturally gluten free and is free of rBST (recombinant bovine somatotropin). There is a great sense of pride that goes into the products of the Brooklyn Creamery which LTG is proud to support. Visit BK Creamery's website and learn more about their family-run farms, and the provision that goes into the health, welfare, maintenance, and protection of their cows.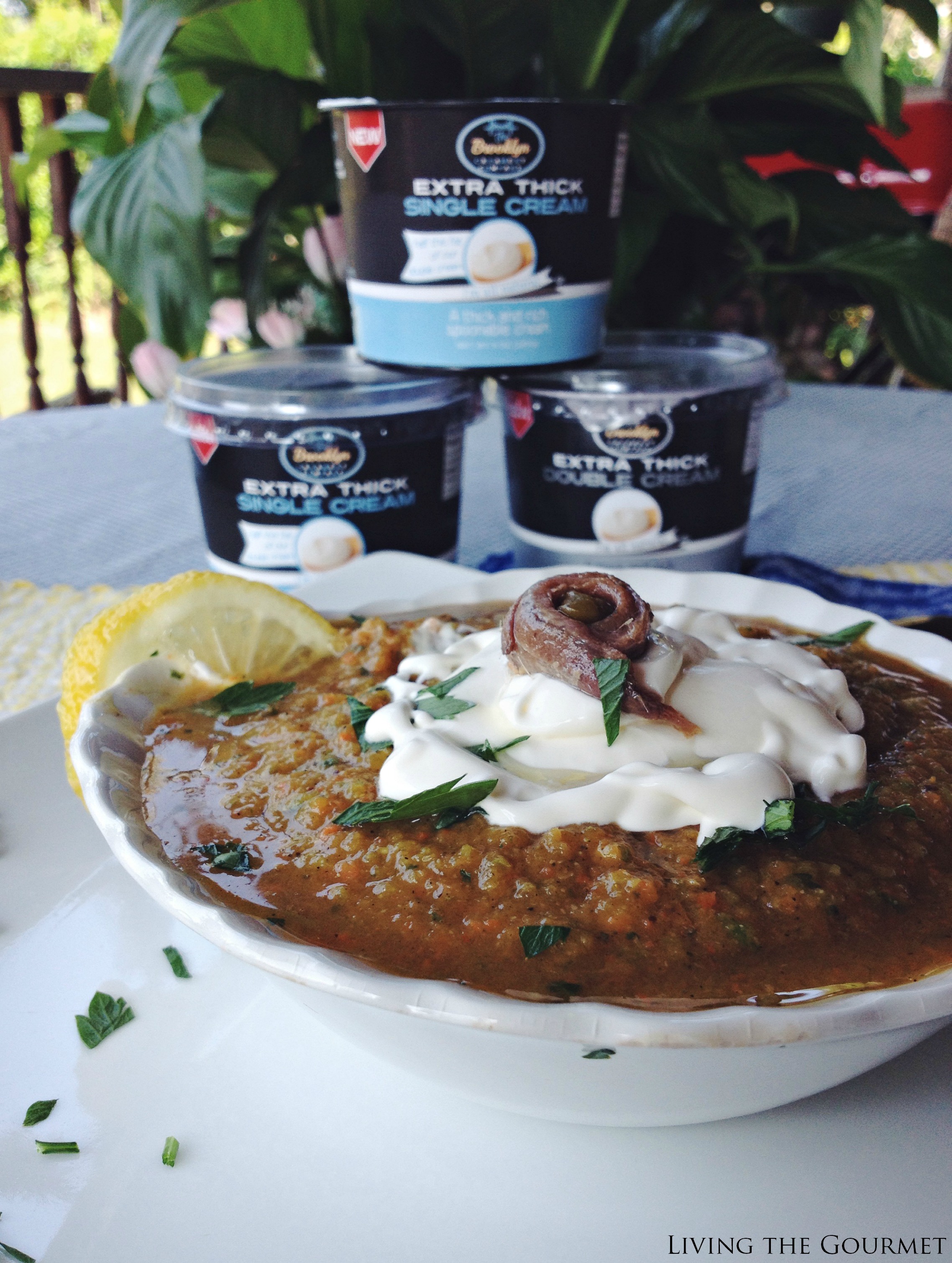 With the days heating up, we wanted to create a dish that was satisfying, cool and easy to make; and this Roast Veggie Gazpacho fits the bill.
It's a rustic blend of mixed roasted peppers (sweet bell & spicy jalapeno), garlic, chickpeas, fresh tomatoes and an exotic mixture of spices. After a few hours in the fridge, we topped it off with a generous dollop of BK Creamery Double Cream, anchovies and lemon.
Upon serving, this soup is best when the cream is swirled into the soup along with a light squeeze of citrus.
The result is a dynamic fuse of spice and subtle sweetness. While the soup is chilled, the hints of spice from the jalapenos linger in your mouth after each bite. It's balanced out perfectly with the double cream, and needless to say, it leaves you wanting more.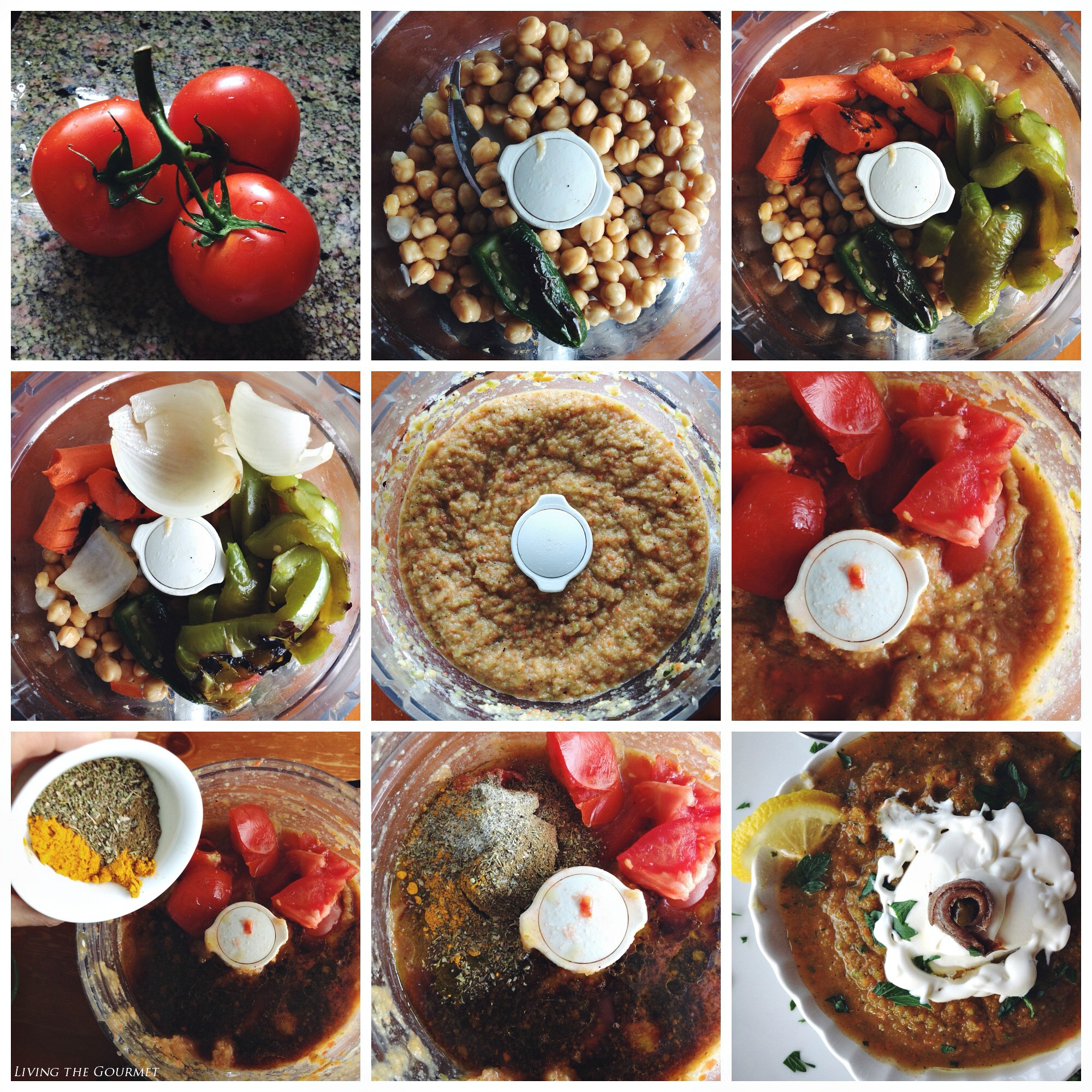 Print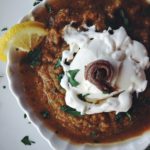 Roast Veggie Gazpacho
---
Author:

Total Time:

20 minutes

Yield:

4

1

x
2

bell peppers - grilled

5

cloves of garlic - grilled

1

jalapeño - grilled

1

large sweet onion - grilled

2

carrots - grilled

15.

5 oz. can of chick peas - rinsed and drained

1

tbs. of capers plus 2 tbs. caper juice

1/2

cup

of Italian parsley

5

vine ripe tomatoes - quartered

1/4

cup

of balsamic vinegar

3

tbs. honey

3

tbs. olive oil

11/2

tbs. dried oregano

11/2

tbs. ground cumin

1 tsp

. turmeric

11/2

salt

1 tsp

. black pepper
Garnish:
2

tbs. Brooklyn Creamery Extra Thick Double Cream

1

anchovy
Chopped fresh Italian parsley
---
Instructions
Heat a griddle and place the bell peppers, jalapeño, garlic, carrots and sweet onion on the griddle to grill to a nice char.
Let the vegetables cool down and then pinch the garlic from its skin and slice the bell peppers, carrots, onion, jalapeño with or without its seeds and place in the food processor.
Process these veggies until a creamy consistency is achieved; then place in a large bowl.
Place the tomatoes in the food processor along with the vinegar, honey, parsley, olive oil, capers - plus caper juice, all of the seasonings and process. Add the tomato mixture to the pepper mixture and stir until incorporated.
Cover and refrigerate at least four hours before serving.
Serve with a dollop of Brooklyn Creamery an anchovy and fresh chopped parsley.
Prep Time:

10 minutes

Cook Time:

10 minutes
Recipe Card powered by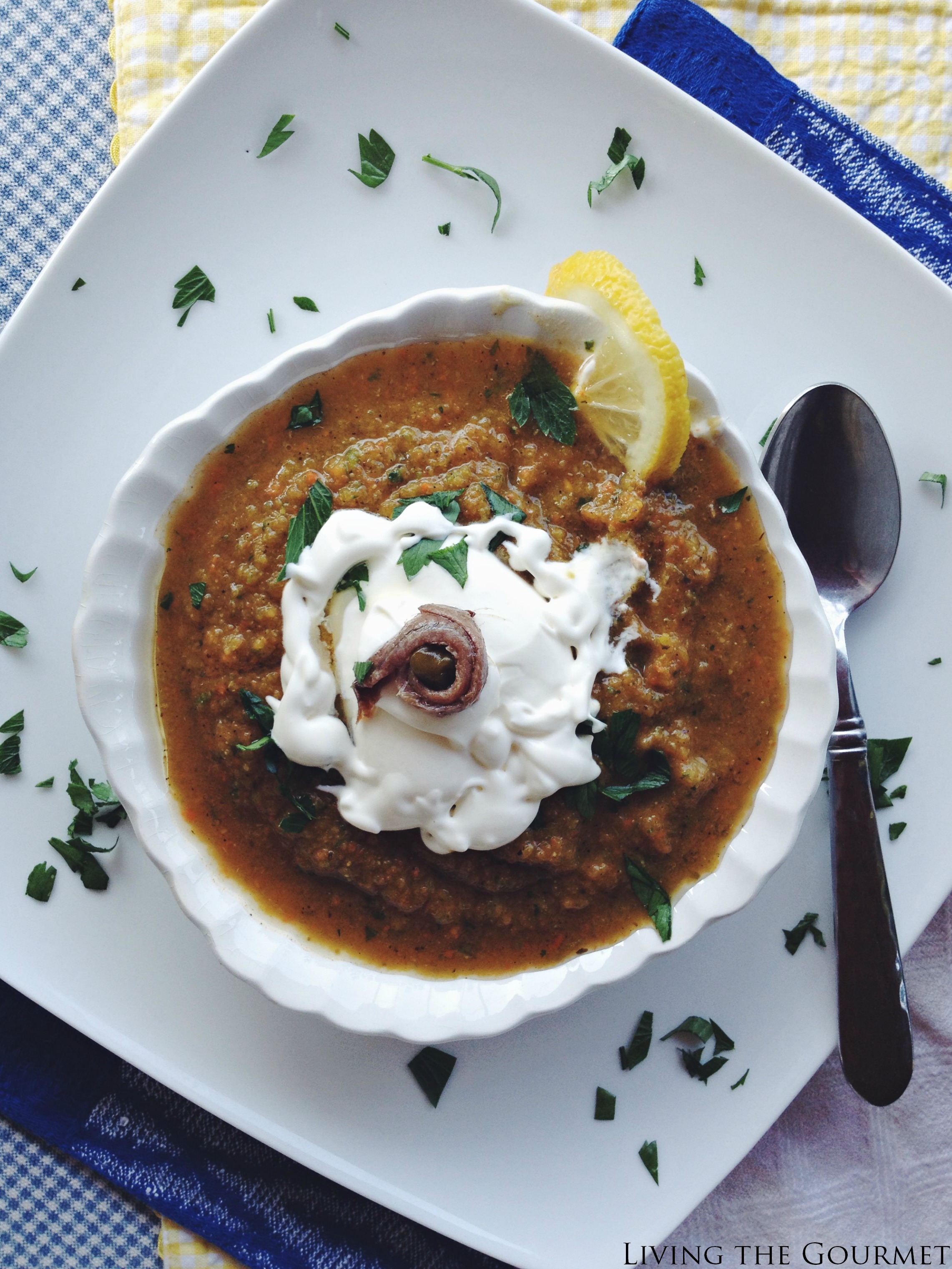 Enjoy with Love,
Catherine
Recipe developed by Catherine | Forward written by Tammy
0