This shop has been compensated by Collective Bias, Inc. and its advertiser. All opinions are mine alone. #MMsCarrotCake #CollectiveBias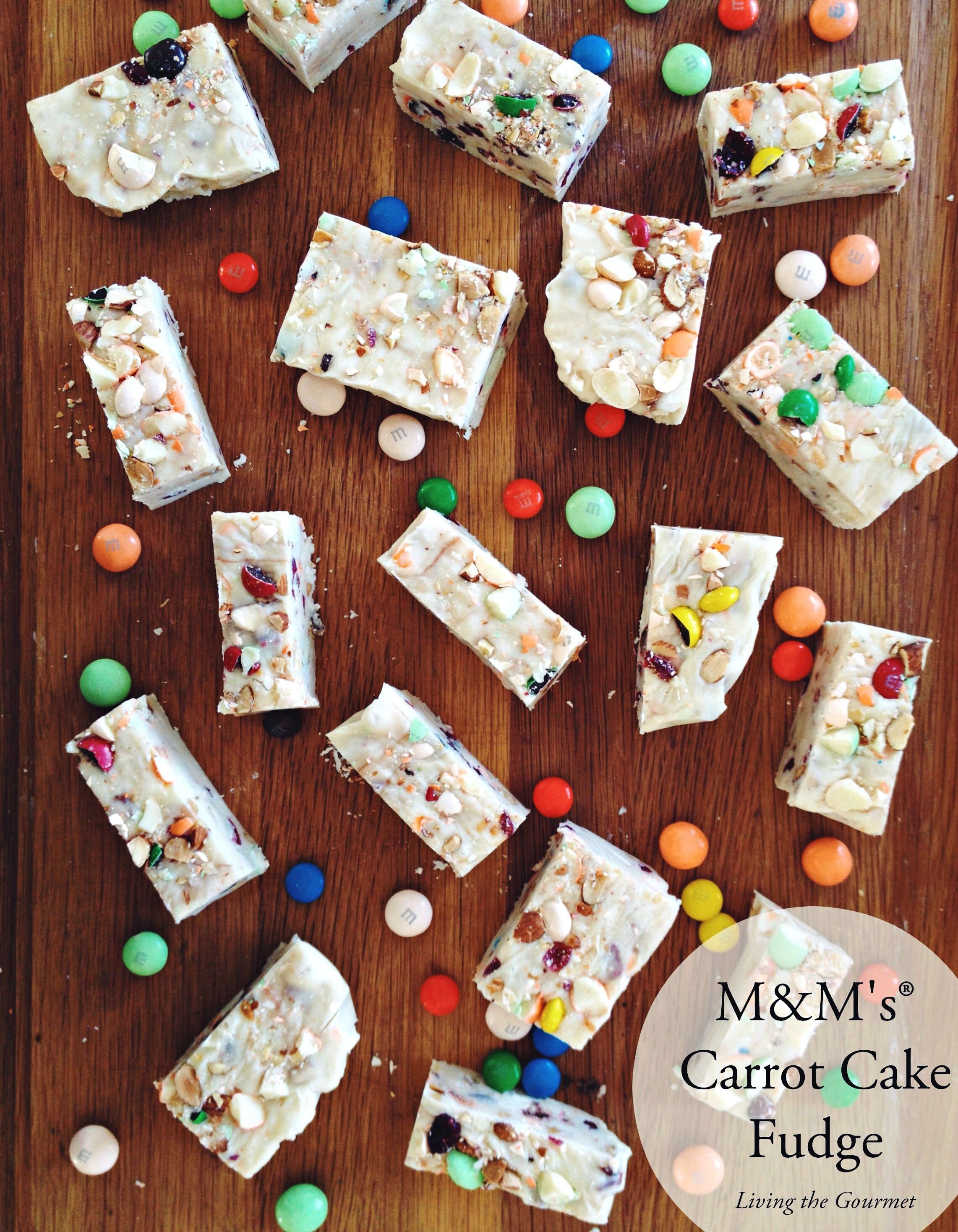 Spring themes are graced with the good fortune of arriving on the scene just when family gatherings and outdoor activities begin making a comeback from their wintery hibernation. People start the season on the lookout for new party ideas, new ways to wow their guests, or just the surest way of surviving the familial onslaught with their sanity intact.
Easter is an inseparable cornerstone of the Spring mix, the first 'big holiday' following the 'big thaw,' and features what is perhaps one of the year's most endearing traditions – Easter baskets. Baskets are a childhood favorite for the goodies, while still beloved by adults who enjoy the sentiment and craft involved in the exchange – though the included confections don't hurt either.
Exchanging Easter baskets is one of my family's traditions, and my Easter baskets include all of the usual items, from assorted marshmallow candies to chocolate-cream eggs and chocolate bunnies. However, I also pack mine with a homemade treat – a dense white chocolate fudge packed with cranberries, candies, and chopped almonds. Unexpected, delicious, and seasonal, it puts a small but welcomed twist on the baskets, while still keeping with the spirit of the season.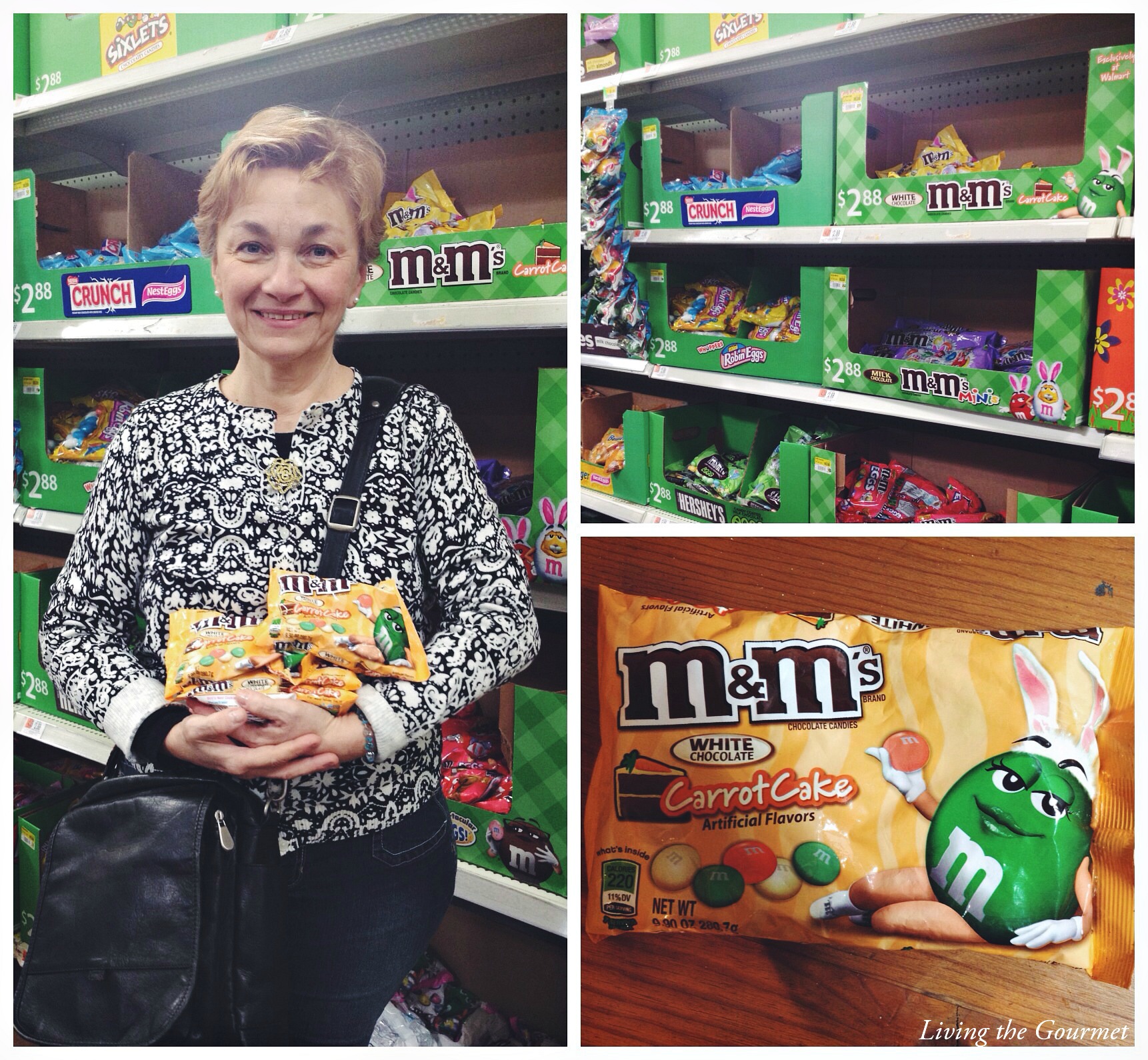 This year, while browsing the candy selection at my local Walmart for Easter basket goodies, I happened upon a new style of M&M's®, M&M's® Carrot Cake. Yes, my curiosity was instantly piqued, so much so in fact that I couldn't – and didn't – wait to get home before trying a few, munching on them in the car. A very unique candy, I can only describe them as oversized M&M's® with a carrot cake flavored 'cookie dough' type center.
It was an obvious addition to this year's Easter baskets.
However, after starting on the white chocolate fudge blocks, it dawned on me. Why relegate these delicious morsels merely to being additions to the Easter baskets? Why not incorporate them into the star piece of the event, the fudge?
With just a hint of cinnamon spice behind the carrot cake center of these new M&M's®, I knew that the M&M's® Carrot Cake would meld instantly and effortlessly into the fudge, as well as enhancing its seasonal flare.
Once solidified, this white chocolate fudge is a richly dense confection. Chopped almonds and M&M's® perforate the fudge with bits of crunch, while offerings of dried cranberries help to offset the sweet-on-sweet tones of the fudge and adjoining candies. The addition of M&M's® Carrot Cake provide the confection with spiced notes and milder shades of sweetness, in addition to another layer of crunch.
Sliced into blocks, the fudge can either be wrapped and added as gifts into your baskets, or served as a compliment to your favorite Easter dessert, or on their own.
I cued you into one of our traditions, as well as one of our recipes, but what are some of your Easter traditions or recipes? Do you exchange baskets? We would love to hear from you.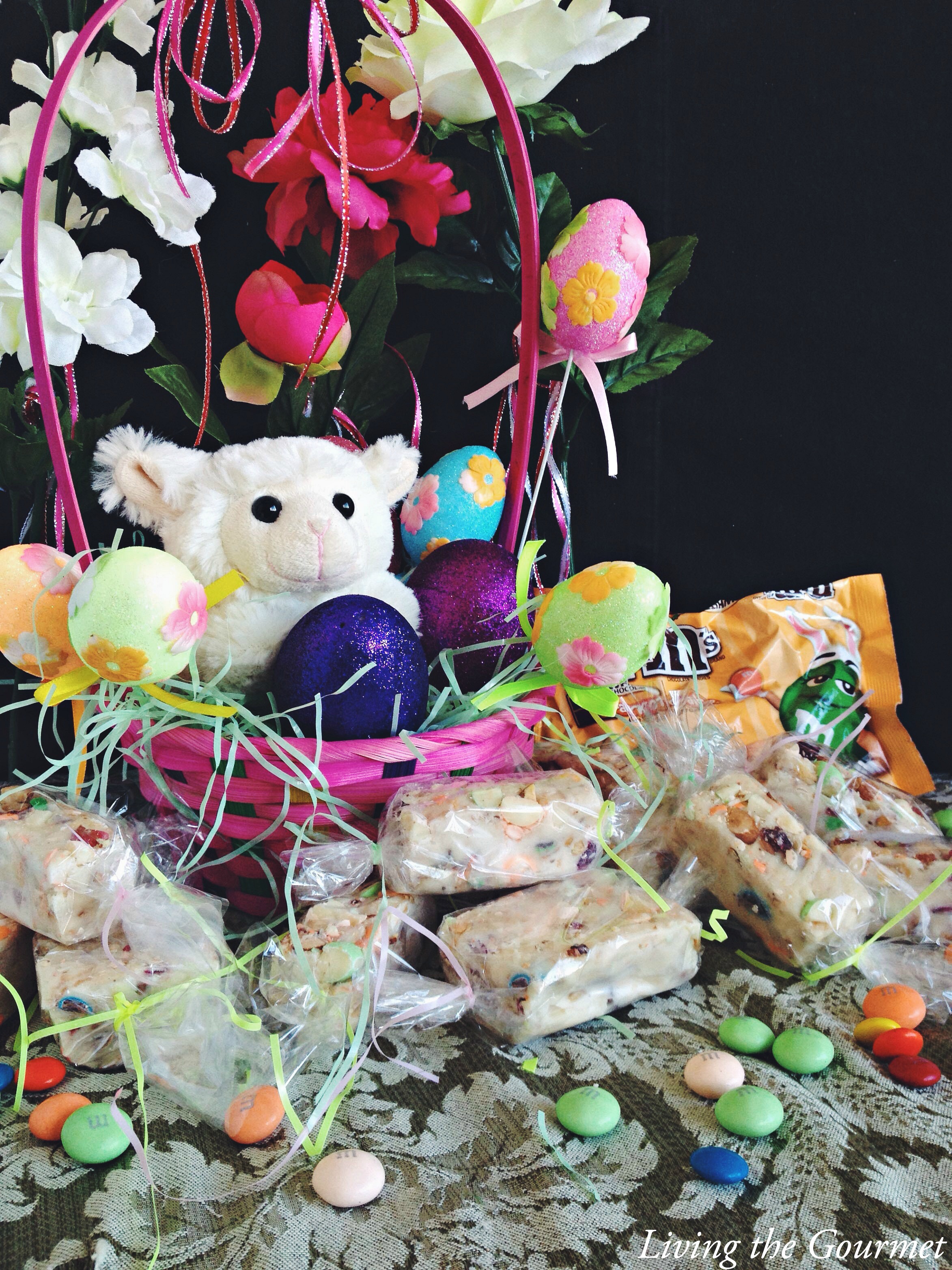 M&M's® Carrot Cake Fudge
Prep Time: 10 minutes
Inactive Prep Time: 2 hours or overnight
Ingredients:
1 lb. white chocolate melting candies
1 (14 oz) can sweetened condensed milk
1/2 cup chopped almonds
1/2 cup chopped dried craisins
1/2 cup M&M's® Carrot Cake, chopped and whole
1/4 cup M&M's® dark chocolate, chopped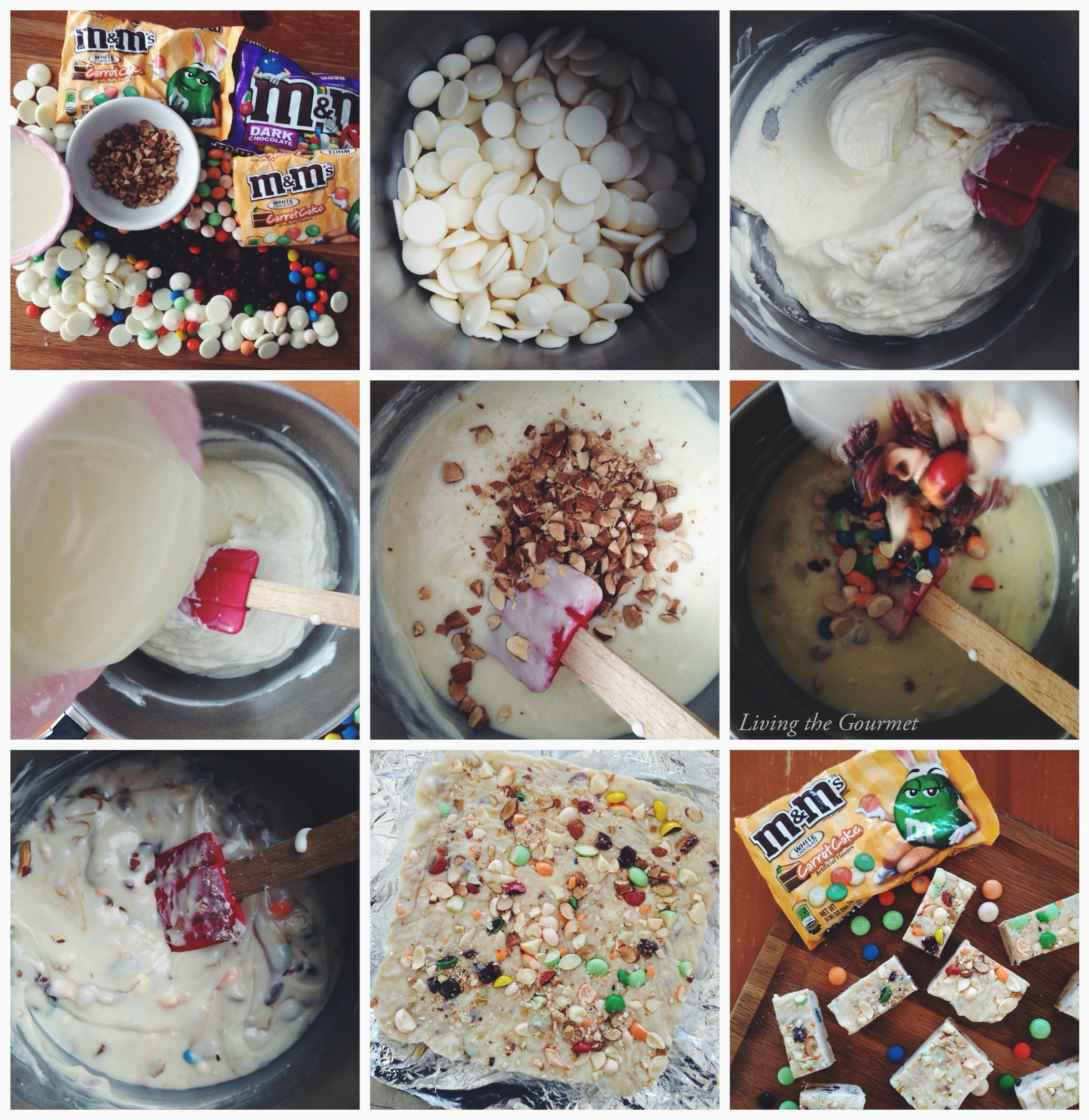 Instructions:
Line an 8 x 8 in. square pan with parchment paper or foil, with ends extending over sides and set aside.
In a double-boiler or microwave melt the chocolate.
In a large bowl mix together melted chocolate and condensed milk.
Fold in chopped nuts, craisins and M&M's®. Pour the batter into the prepared baking dish and cover. Refrigerate the fudge for at least two hours; until firm or up to overnight.
Carefully, lift from the pan and peel the liner away. Slice the fudge into desired shapes and sizes. Serve and enjoy!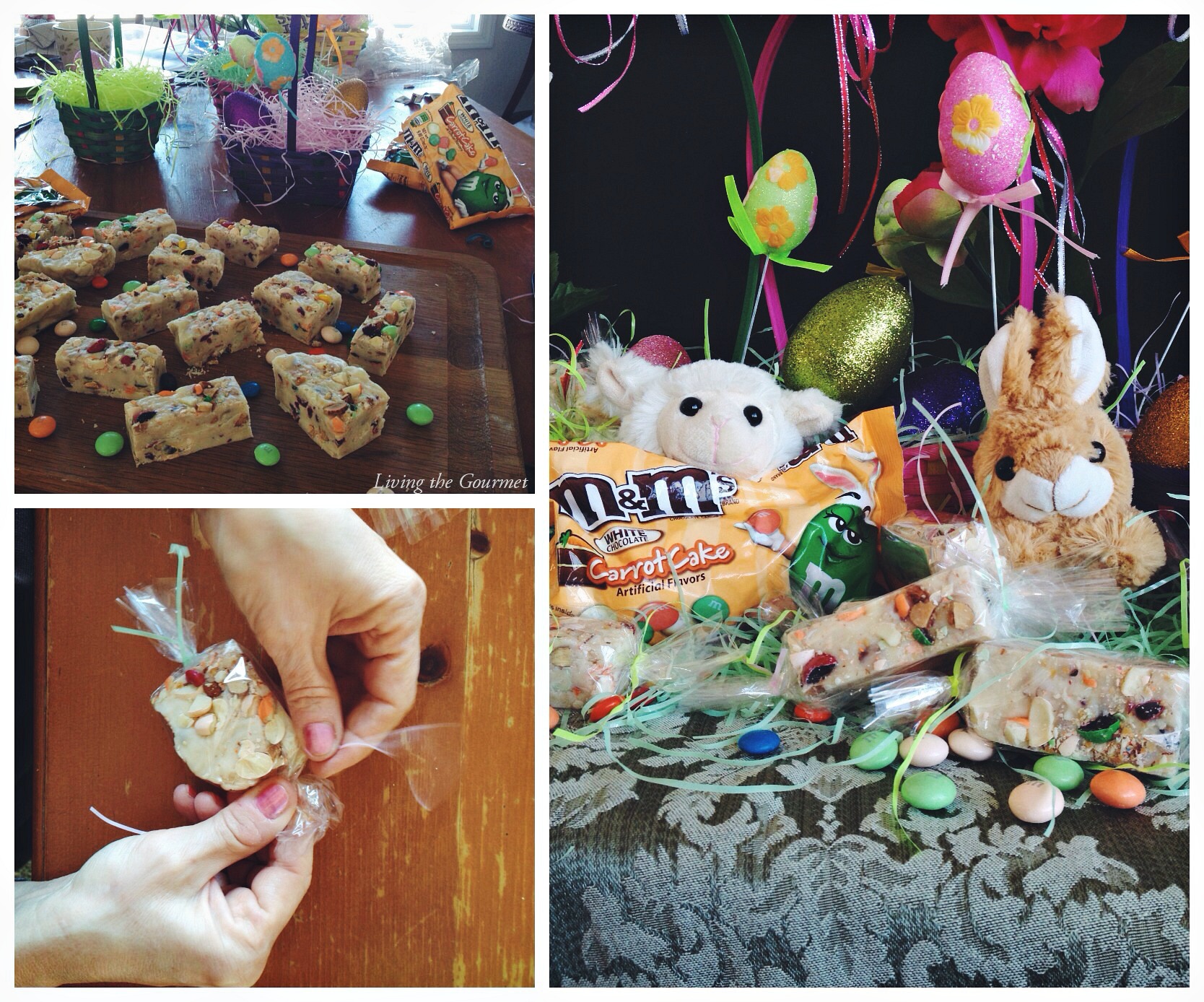 Enjoy with Love,
Catherine
xo
0