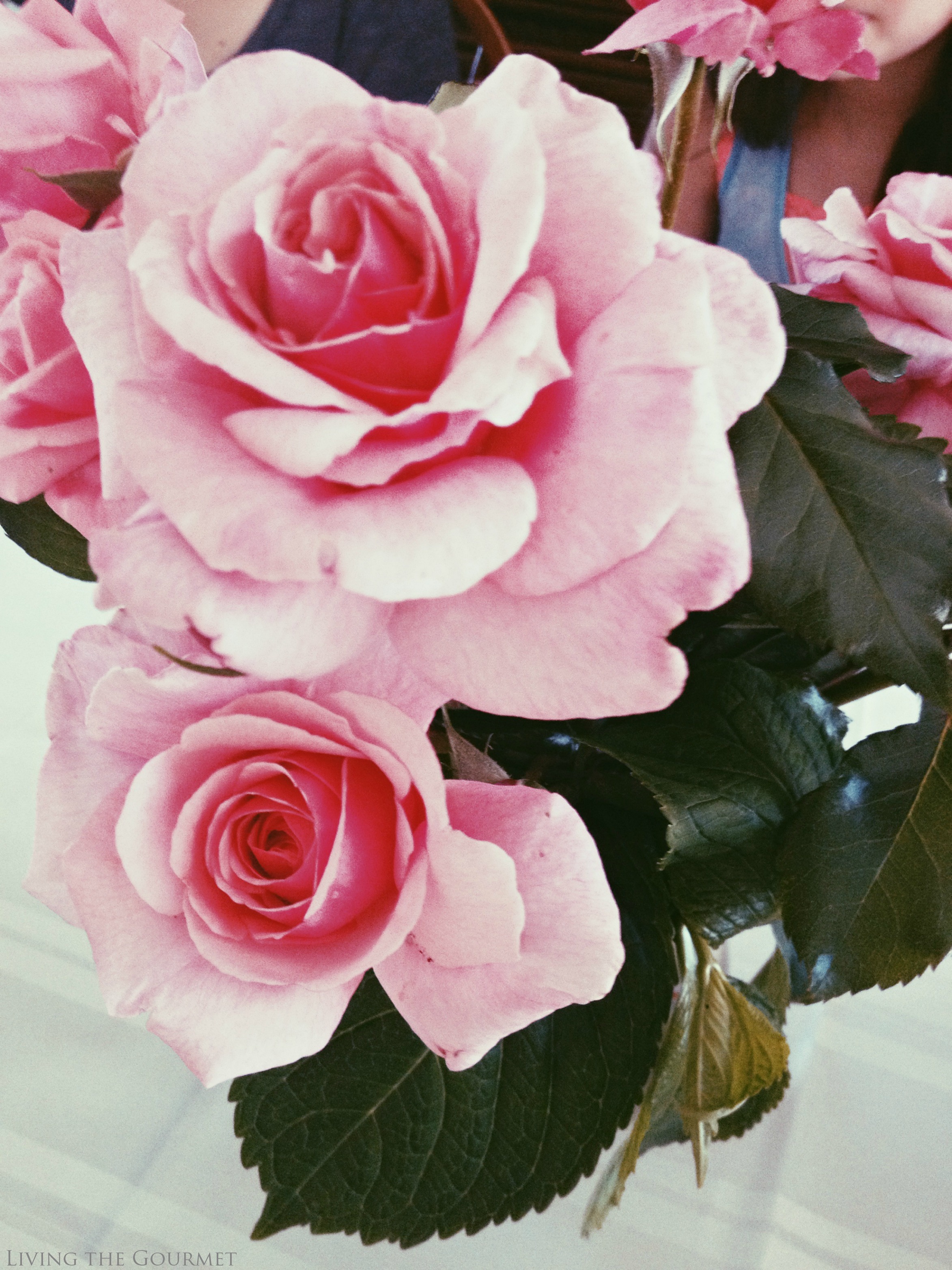 October 14th marked the 6th birthday of Living the Gourmet.
Life has been full and busy these days and the anniversary passed without me evening realizing it.
What a blessing it has been to have this blog. It has brought me so much joy, many memories, and beautiful friendships.
As many of you see, it is a family effort. I would not have had this blog at all if it had not been for my son, Michael.
We were sitting around the table one afternoon during the summer. I was telling my son and daughter how I wish I had my mother's and grandmother's recipes. I don't know where they all went…I would have loved to have made half the things for my family that I grew up making with my mother. That is when my son told me to start a blog. He suggested I start a food blog where I share all my recipes so they would never get lost or be forgotten. A couple of months later, after some consideration and planning, research and deciding on a name, we started Living the Gourmet.
If you would like to take a trip down memory lane with us, read our very first post here.
It brings me much comfort to know that my son and daughter will have this site to look back on, with all the recipes I've created for them to someday make for their loved ones. Here is my daughter's very first contribution to LTG, which started a beautiful collaboration between mother and daughter.
This site has been with me through many difficult times in my life, but it's always been something I can fall back on. It is something I can turn to at the end of the day and share a poem or some small words of how I am feeling.
One of the most trying moments for me was this post. My letter to you after Hurricane Sandy hit New York. The out pour of love, kindness, and support was overwhelming. In a way, I believe it even helped carry me through it all. It helped me rebuild. For you see, it was at that time that I was also going through a divorce after thirty years of marriage. So those words and comments you all sent me and my family meant more than many of you may realize, and I've never forgotten.
As many of you may know I was then featured in one of NY's largest circulars where I shared the very first meal I made after getting my new kitchen after the storm. Since you may need to create an account online to view it on Newsday's site, here is a link from a fellow blogger who shared my recipe with her readers.
Now you understand that I am not just celebrating a blogiversary. I am celebrating memories, meals, family, friends, love, and above all, the blessings God has bestowed upon me with this little blog.
Thank you for coming and supporting me, for reaching out and being my friend. I love you all.
In celebration, my daughter made this French Apple Tart for us.
Enjoy with Love,
Catherine
xo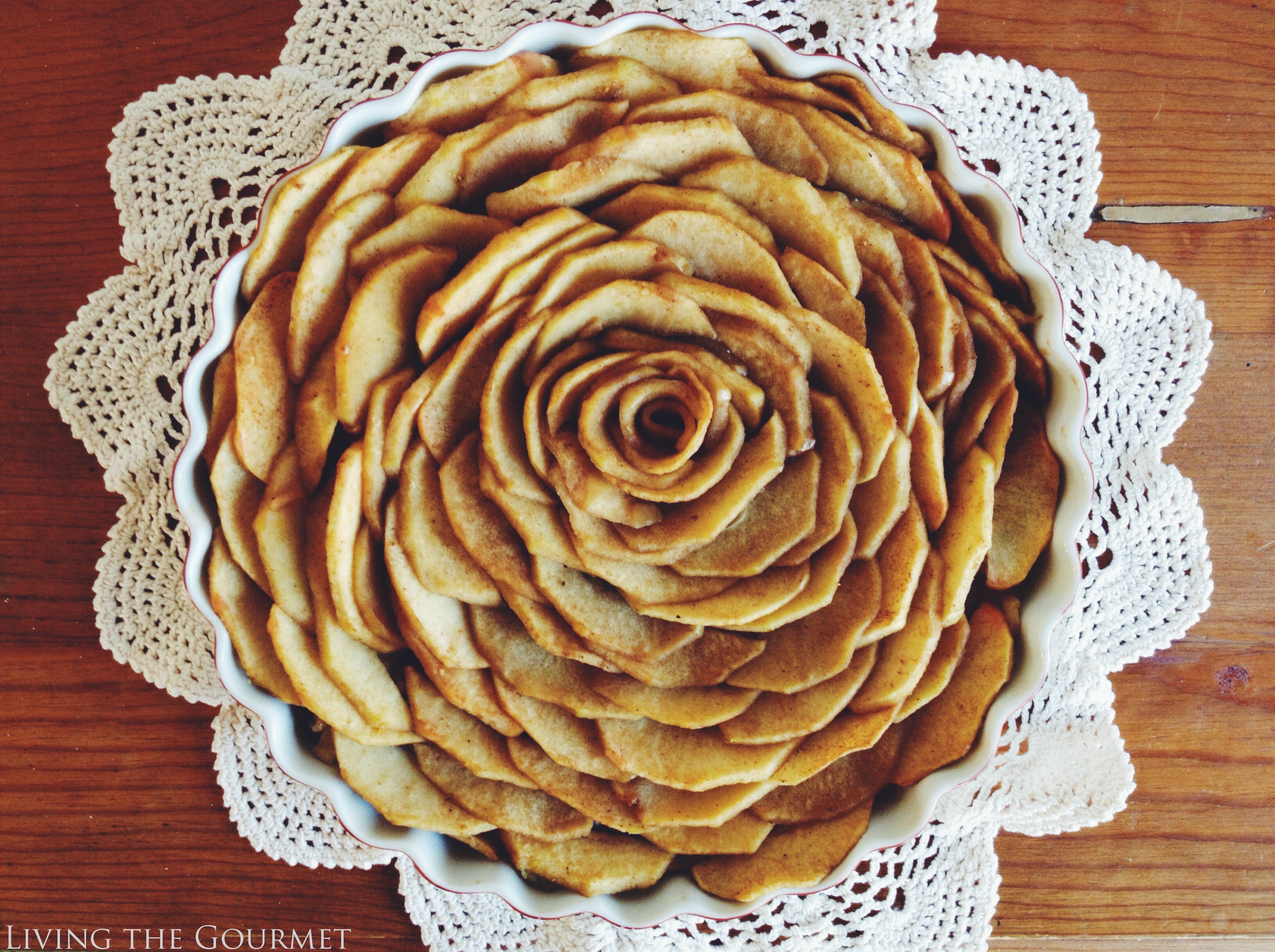 Yields 8 servings
French Apple Tart
10 minPrep Time
30 minCook Time
40 minTotal Time
Ingredients
For the Crust:

1¼ cups soft wheat flour
¼ cup all-purpose flour
Pinch of salt
¼ cup sugar
1 large egg
3 tablespoons shortening
2 tablespoons cold water

For Topping & Filling

2 large apples (I used Jonathan), peeled, cored and cut into ¼-inch thick slices
2 addition apples, peeled cored, and chopped
2 tablespoons brown sugar
1 teaspoon cinnamon, divided
½ teaspoon cloves, divided
1 teaspoon lemon juice, divided
1 teaspoon lemon zest, divided
2 tablespoons white sugar
1 tablespoon cornstarch
Instructions
Preheat oven to 350 degrees F.

For the Crust:

In a large bowl, whisk together flours, salt and sugar. Add egg, shortening and water. Mix until a soft, pliable dough forms. If it seems too sticky add a touch of more flour; if it's crumble add more water, 1 spoonful at time. Knead gently and press into a tart dish. Bake for about 20-25 minutes or until edges are slightly golden. Remove and let cool.

For Topping & Filling:

In a large pan over medium heat, cook down the apple slices with 2 tablespoons brown sugar, ½ teaspoon cinnamon, ¼ teaspoon cloves, ½ teaspoon lemon juice and ½ teaspoon lemon zest. Cook until the apples just begin to soften (figure 3-5 minutes). Remove from pan and transfer to a plate to cool.
In a large glass bowl, toss the chopped apples with 2 tablespoons white sugar, cornstarch, ½ teaspoon cinnamon, ¼ teaspoon cloves, ½ teaspoon lemon juice and ½ teaspoon lemon zest. Place in pan and cook down until soft. Take a pastry blender and mash the softened apple chucks. The mixture should be thick and slightly caramelized. Remove from heat.
Pour the caramelized apples onto the crust.
Arrange the apple slices in concentric circles over the caramelized apple sauce and bake tart for about 15 additional minutes.
Removed and let cool before serving.
7.8.1.2
666
https://livingthegourmet.com/2014/10/french-apple-tart-6-years-of-blogging.html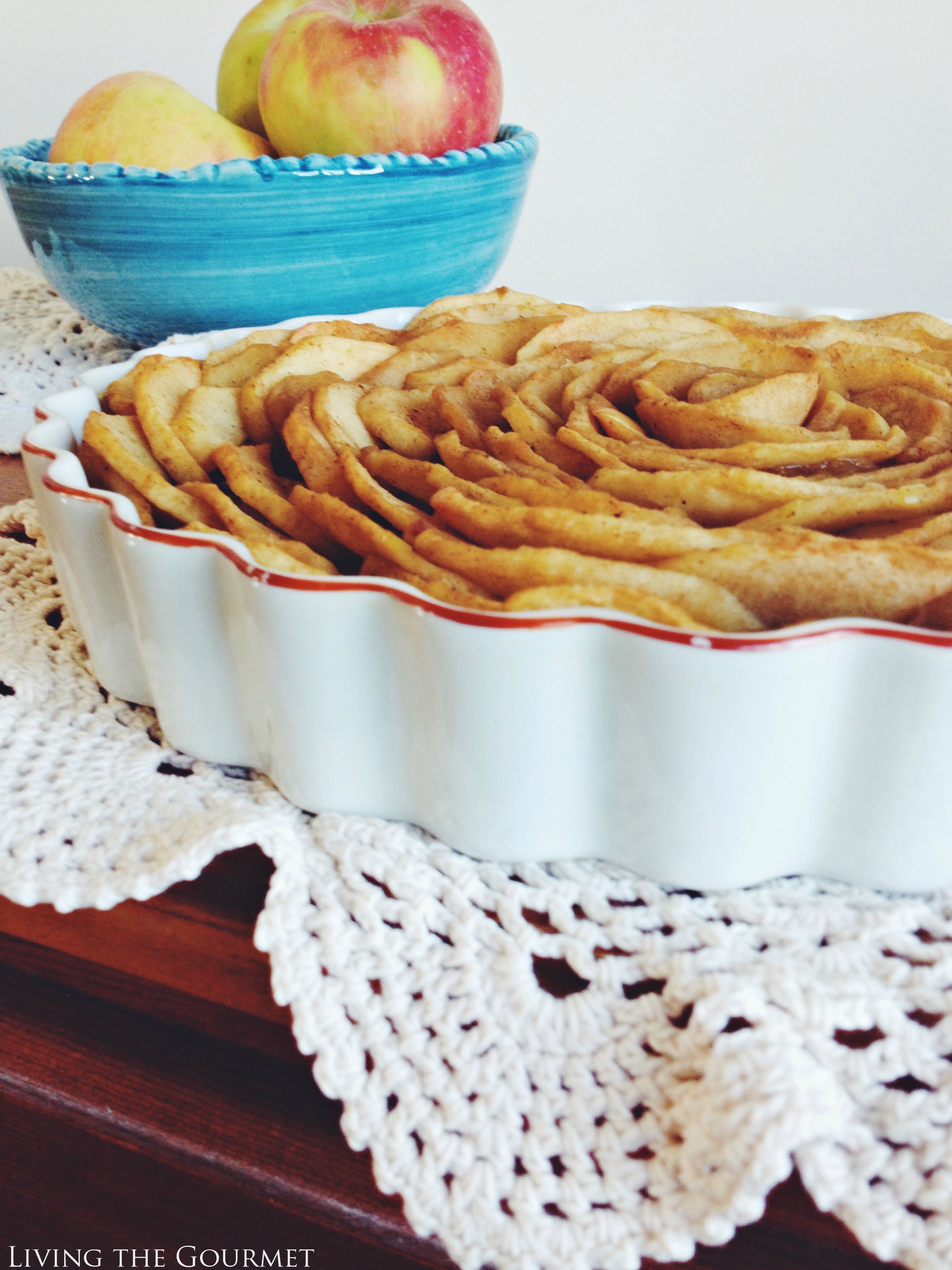 If You Enjoyed Today's Recipe…
Be sure to follow us on Instagram to stay up to date with all things Living the Gourmet, and for more great recipes, tips and tricks.
Did you make this recipe?
If so, let me know in the comments down below, or post a picture to Instagram, or to Pinterest, and I'll give you a shoutout on Instagram, or post your pin to one of my Pinterest boards!
0