This post has been brought to you by Bar Dog Wine and Firesteed. All opinions expressed are my own. The following message is intended for those 21+. Please enjoy responsibly.
We've got a real treat lined up for you in today's wine feature. Today, we're going to take a look at two very different but equally delicious wines: a Californian Cabernet Sauvignon and an Oregon Pinot Noir.
We will begin with a brief overview of the regions in which they are produced, starting with California, which is known for its bold, full-bodied reds, while Oregon is famous for its delicate, vibrant Pinot Noirs. We will then move on to the pairing suggestions for each of these wines.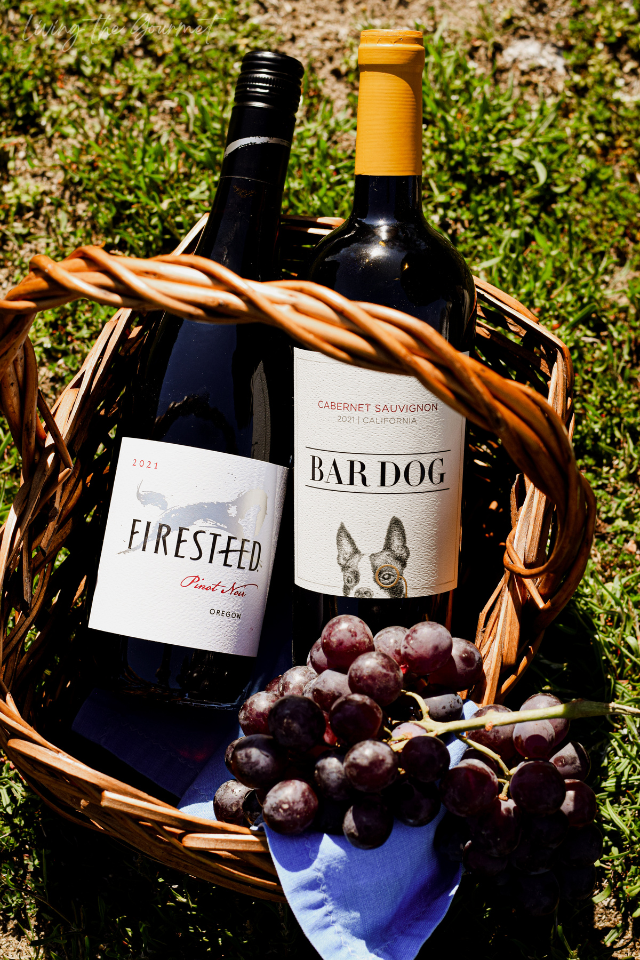 Finally, we will provide a review of both wines. We will discuss the aromas, flavors, and textures of each one, and provide our overall opinion on them. We will make sure to provide enough information to help you decide which of these wines is the best fit for you.
So, if you are looking to learn more about these two delicious wines, then read on!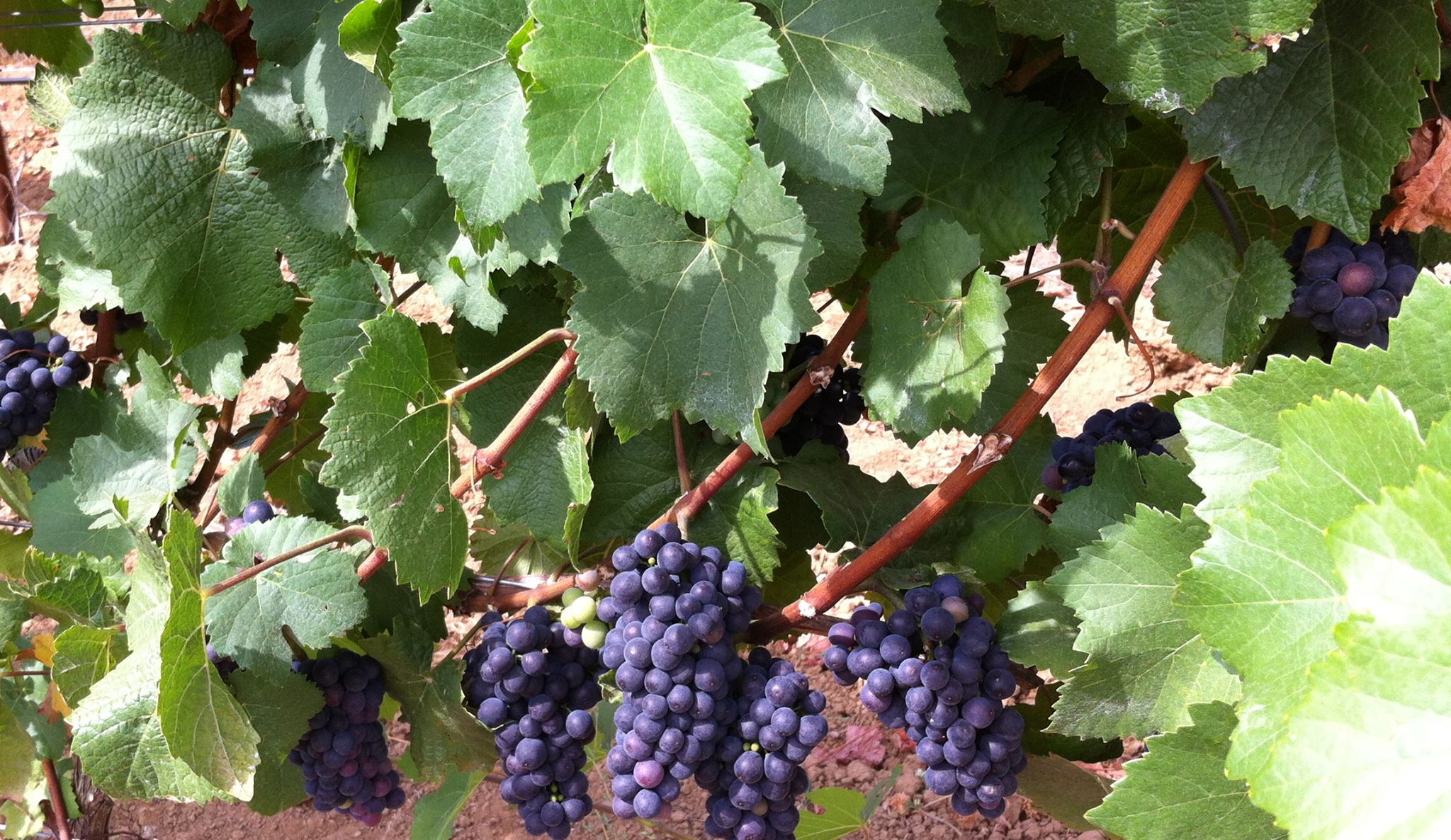 The Bottles – The Showcase
Up first, we'll be taking a look at a 2021 Bar Dog, which is a Californian Cabernet Sauvignon.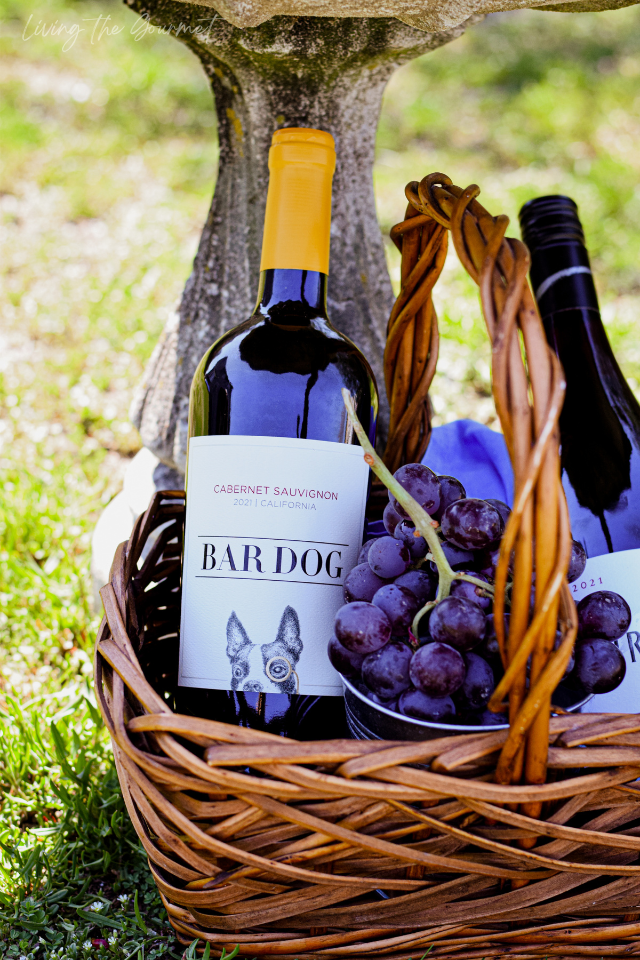 Next, we'll be tasting a 2021 Firesteed, which is an Pinot Noir by way of Oregon.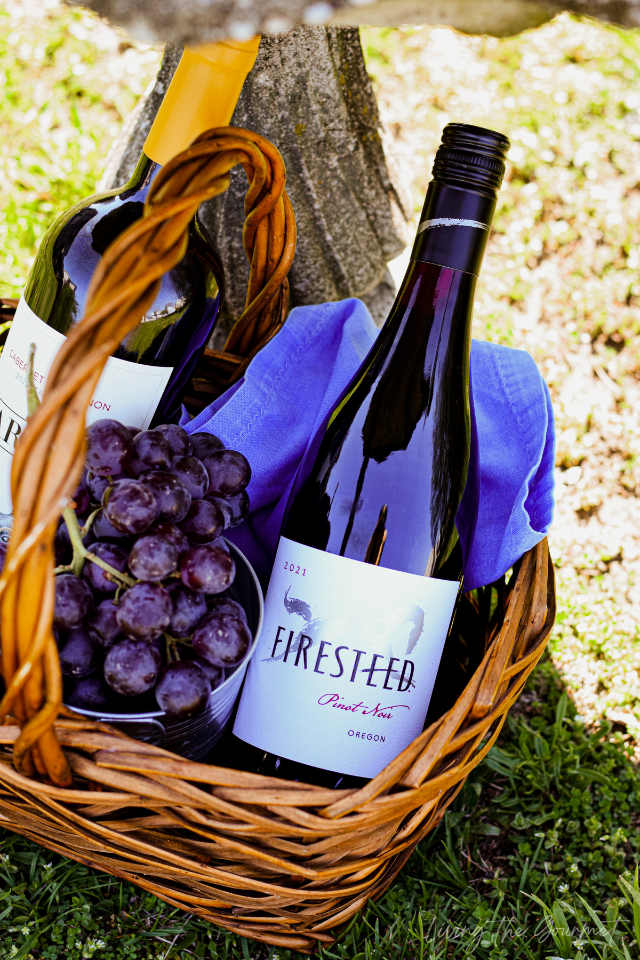 The Where – California, USA
In historical terms, California's wine industry is positively 'youthful,' by comparison to Greece or Italy, whose winemaking traditions stretch back nearly as far as recorded history itself. California, by contrast, has only been producing wine since the mid to late 19th century.
Nevertheless, California has rapidly grown to become one of the world's top wine-producing regions, largely thanks to its unique terroir. Located along the western coast of the United States, California enjoys a Mediterranean climate that is all but tailor made for the growing of grapes. Only Italy has 'arguably' better conditions for the growing of grapes.
The Mediterranean climate means that days are usually hot and dry, while the nights are cool. This creates an extended period of ripening, which gives California wines their intense and complex flavors. Meanwhile the soil is diverse and varied, ranging from sandy loam to clay. In the northern and central parts of the state, fertility is generally low, while the soils in the south are far more fertile and are better able to better retain moisture. Copious sea breezes further enhances and accentuates this unique terroir.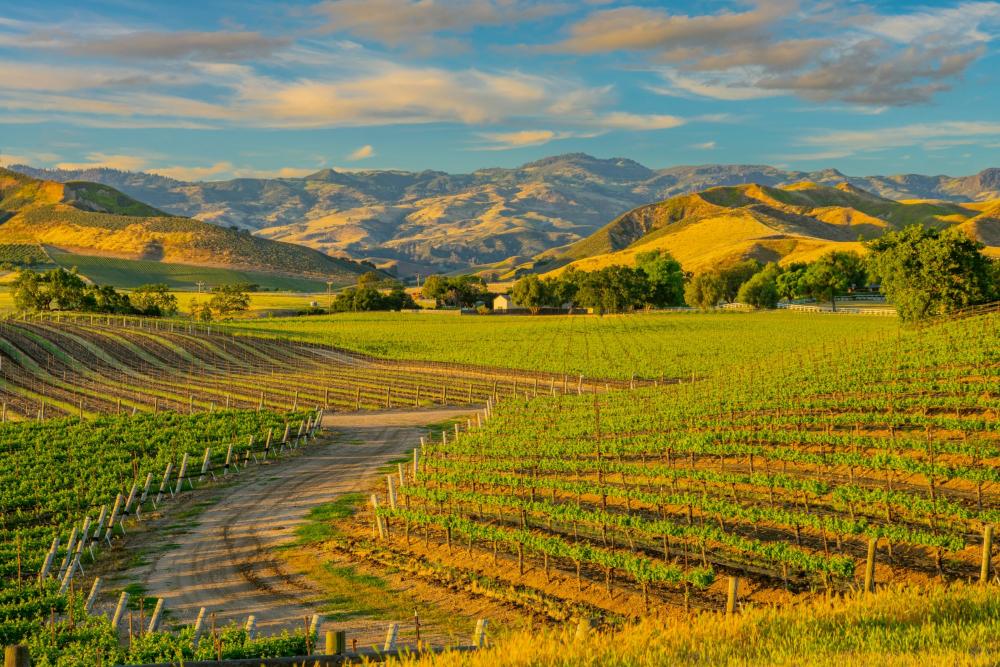 The state is home to many high-quality vineyards and wineries, producing a wide variety of wines, the most successful of which are the Central Coast, Napa Valley, and Sonoma Valley.
The Central Coast is known for its cool climate varietals such as Chardonnay, Pinot Noir, and Sauvignon Blanc. These wines are characterized by their freshness and bright acidity.
Napa Valley is famous for its Cabernet Sauvignon, Merlot and Zinfandel wines. These full-bodied wines have intense flavors of dark fruit and spice, with tannic structures that allow them to age well.
Finally, Sonoma Valley is home to what are inarguably California's most iconic wine labels and boutique producers. The area is perhaps best known for its Pinot Noir and Chardonnay, which have intense aromas and flavors of fruit, spice, and oak.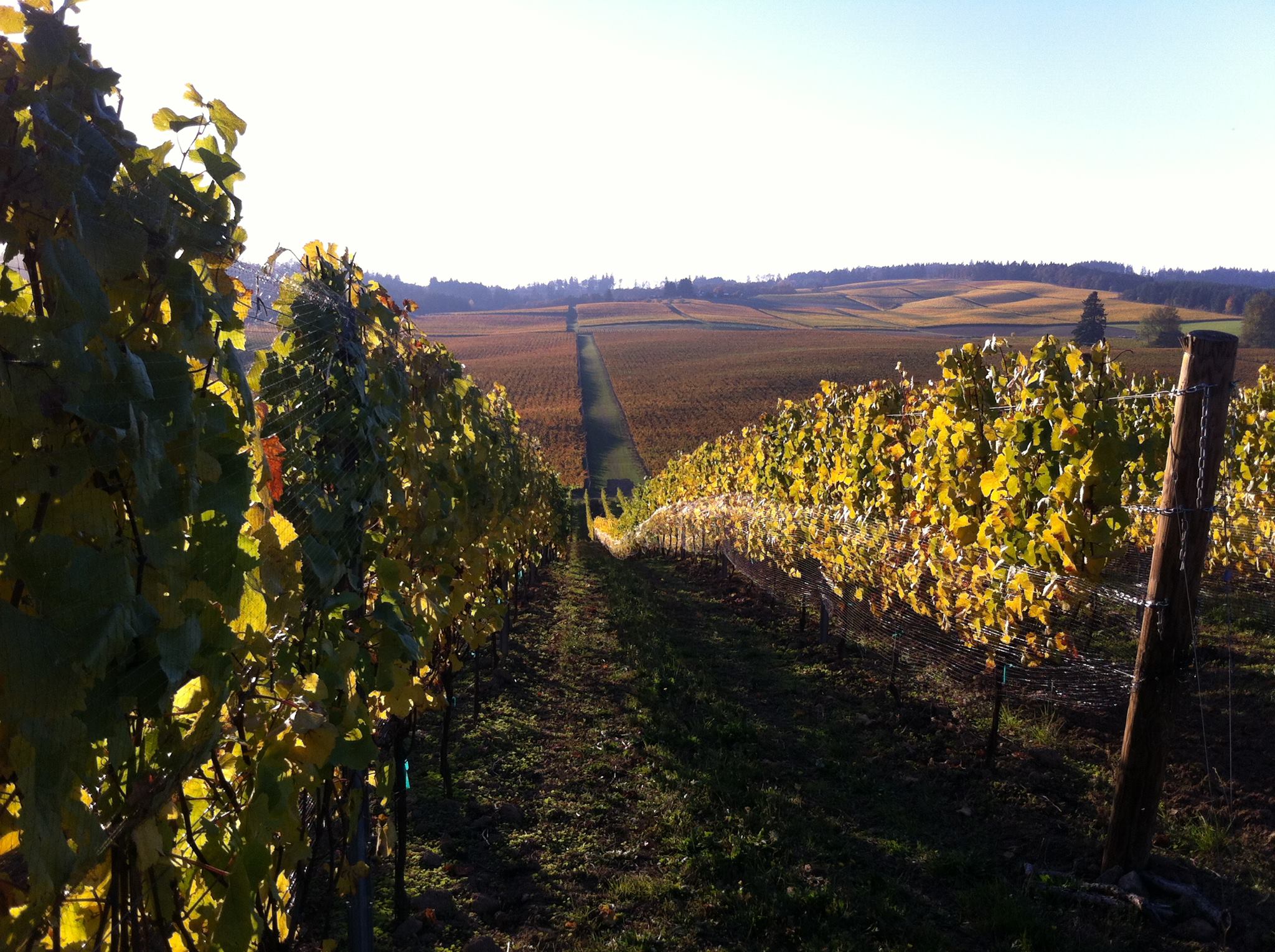 The Where – Oregon, USA
Even by New World standards, Oregon is a very young wine region. In fact, it is among the youngest in the New World, having only earned a place on the international wine map in the late 1960s.
Almost completely unheard of barely a decade ago, Oregon Pinot Noirs are today considered world class, with the best examples being rated on par with those from Burgundy – as mentioned my opening.
Yes, that's amazingly high praise, and the Burgundians themselves appear to agree, since quite a few Burgundian winemakers have actually relocated to Oregon.
However, due perhaps in part to its youth, Oregon's total output is relatively low, less than one tenth of its southern neighbor California. This is also likely due to the total area either state has devoted to winemaking. While California's viticultural areas span some six-hundred miles from North to South across the state, and run nearly two hundred miles inland, Oregon's winemaking is centered almost entirely in the western quarter of the state bordering the ocean.
In terms of climate, Oregon is best described as 'marginal.' Temperatures are moderated by the ocean, and features relatively high rainfall. Summers are long but moderate, while overly wet autumns are the norm.
While this may not sound like 'ideal' winemaking conditions, consider that winemakers have found a way to make even New York's Long Island a star region within the US – where drought, torrential rain, floods, ice, and searing heat are all the norm; sometimes all within the span of twelve weeks. By comparison, Oregon is positively paradisiacal.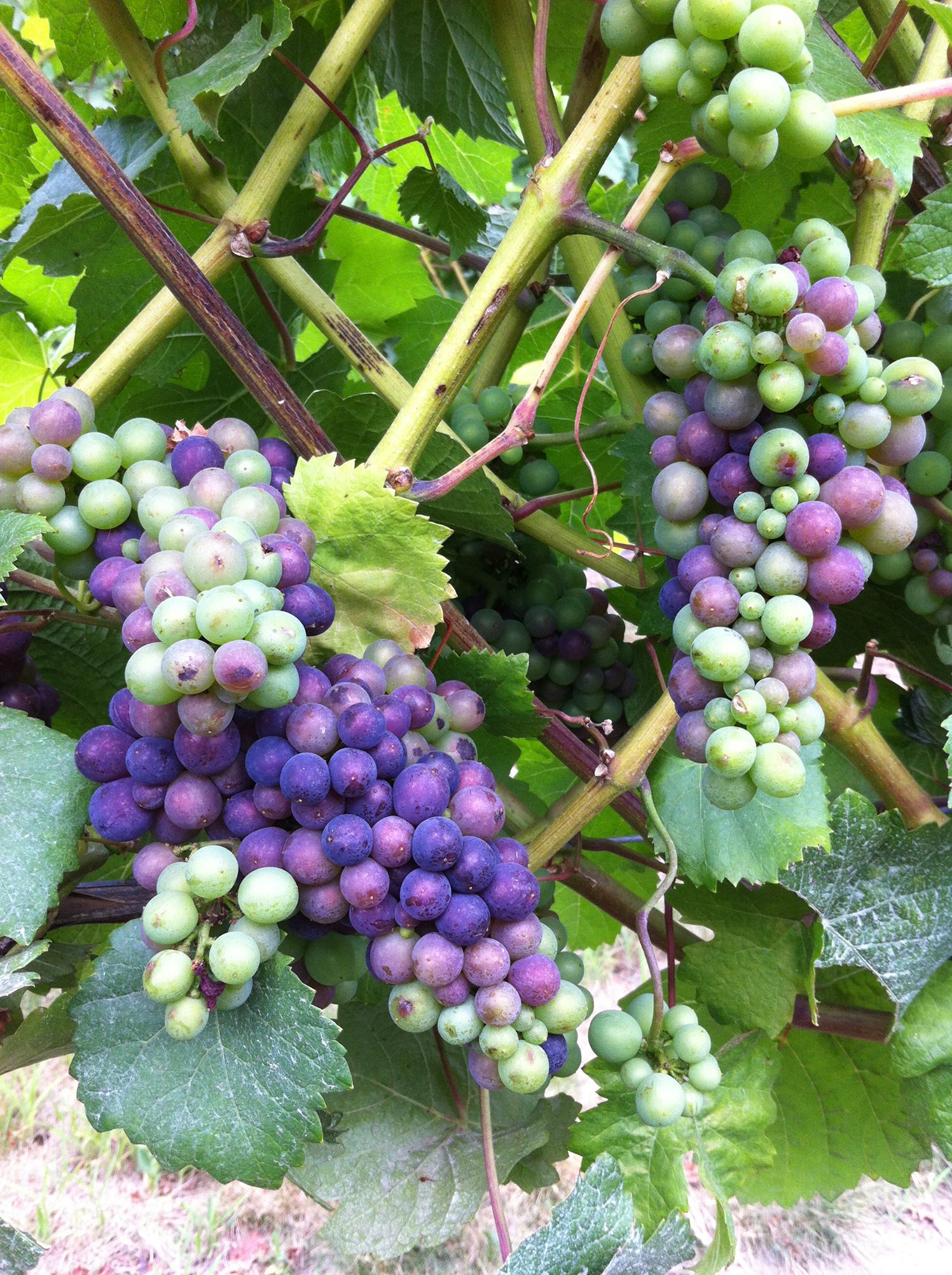 Tastings and Aromatics – The Review
Bar Dog. This wine is an excellent example of Californian Cabernet Sauvignon. On the nose, the wine features aromas of ripe red and black fruit, as well as notes of cedar, spice and fresh tobacco leaf. On the palate, the wine is medium-bodied with a smooth texture. The tannins are soft and well-integrated, and the finish is long and lingering. The wine is balanced and complex, with a great depth of flavor. Overall, the Bar Dog is an enjoyable and well-crafted cabernet that's sure to please.
Firesteed. On the nose, Firesteed features aromas of ripe red fruit, mixed with hints of earth, dried spice and cocoa. On sampling, the wine is light-bodied with a silky texture. Here again, the tannins are soft and very well-integrated. The wine ends on a lasting finish. The wine is unpretentious, and approachable. At this price point, it's very hard to beat.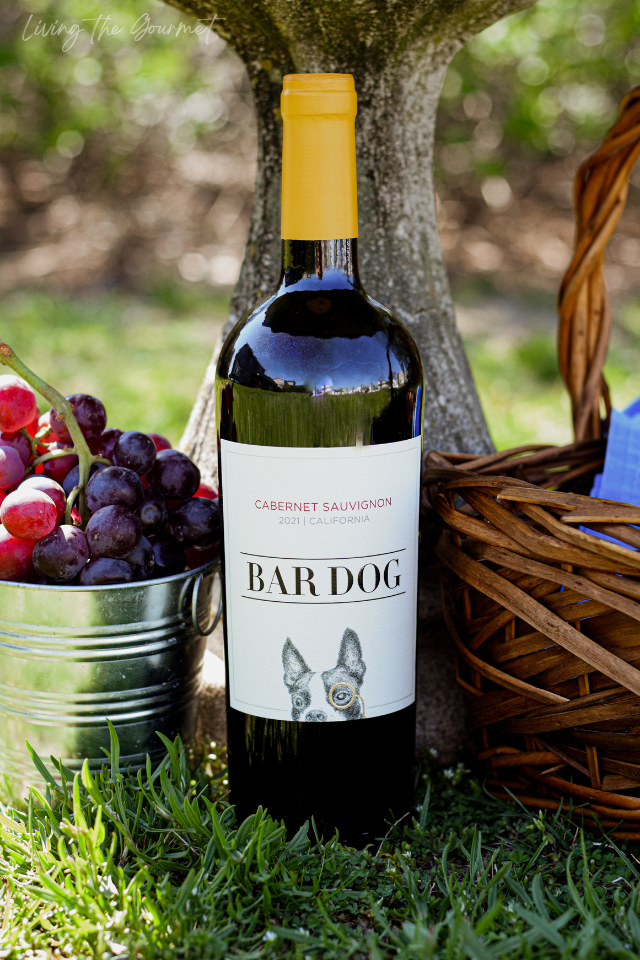 What to Eat – The Pairings
Bar Dog. In general, Californian Cabernet Sauvignon tends to pair very well with grilled and roasted red meats, such as steak, lamb, and venison. It is also a great match with hearty dishes such as beef stew, osso buco, and chili. For vegetarian dishes, try pairing it with mushrooms, eggplant, or roasted root vegetables. It can also be enjoyed with sharp cheeses, such as cheddar and blue cheese. For a creative and festive pairing, consider a hardy Moussaka, which is seasoned lamb layered with panko-crusted eggplant and marinara, and topped with a decadent bechamel sauce.
The Firesteed. Think light dishes, such as salmon, tuna, and roasted chicken. It is also a great match for vegetarian dishes such as risotto, grilled portobello mushrooms, and roasted root vegetables. This wine is also excellent with creamy cheeses, such as brie and camembert, as well as lighter cheeses, such as goat cheese.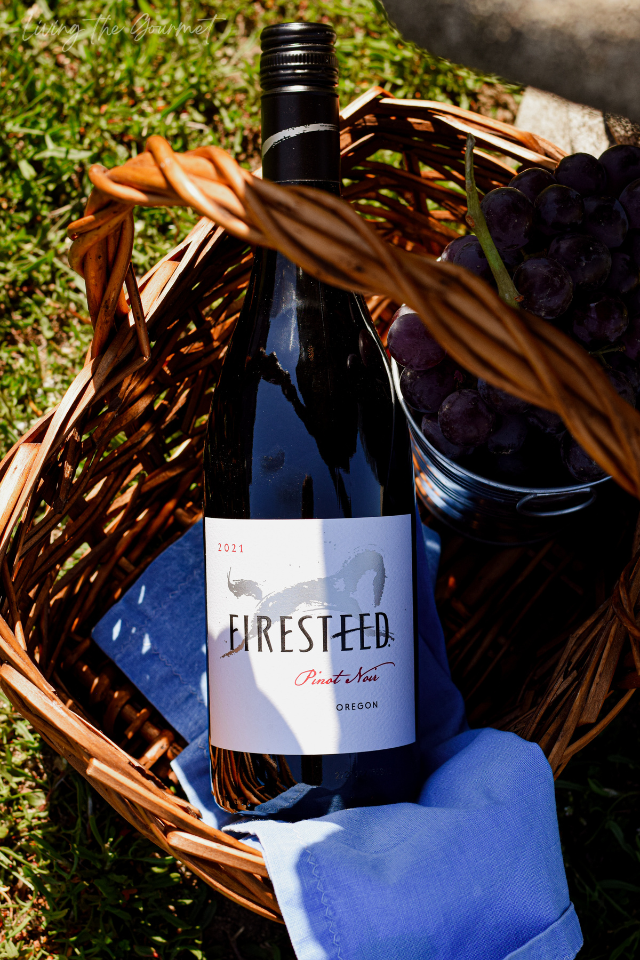 And that's my review for Bar Dog and Firesteed. If you enjoyed today's review, be sure to like, share, and subscribe.
If you tried either of today's wines, or any of the suggested pairings, be sure to let us know in the comments below. We always love hearing from you. Cheers!
0