This post has been sponsored by Atlas Olive Oils. All opinions expressed are my own.
Today we're preparing a super simple garlic and olive oil sauce, which we'll be plating over homemade pasta, and we'll be serving that alongside an endive salad with a homemade vinaigrette. The end result is a light yet satisfying meal that's perfect for the warmer weather. We'll be doing all of this with a little (a lot of!) help from my new friends over at Atlas Olive Oils, whose line of ultra-premium Moroccan olive oil helped raise today's recipes to new heights.
We're using their Desert Miracle in the pasta itself, preparing the garlic and oil sauce with their Atlas Olive Oil, and using their Les Terroirs de Marrakech in the dressing, but more on these delicious olive oils below. Now, let's make some pasta – from scratch!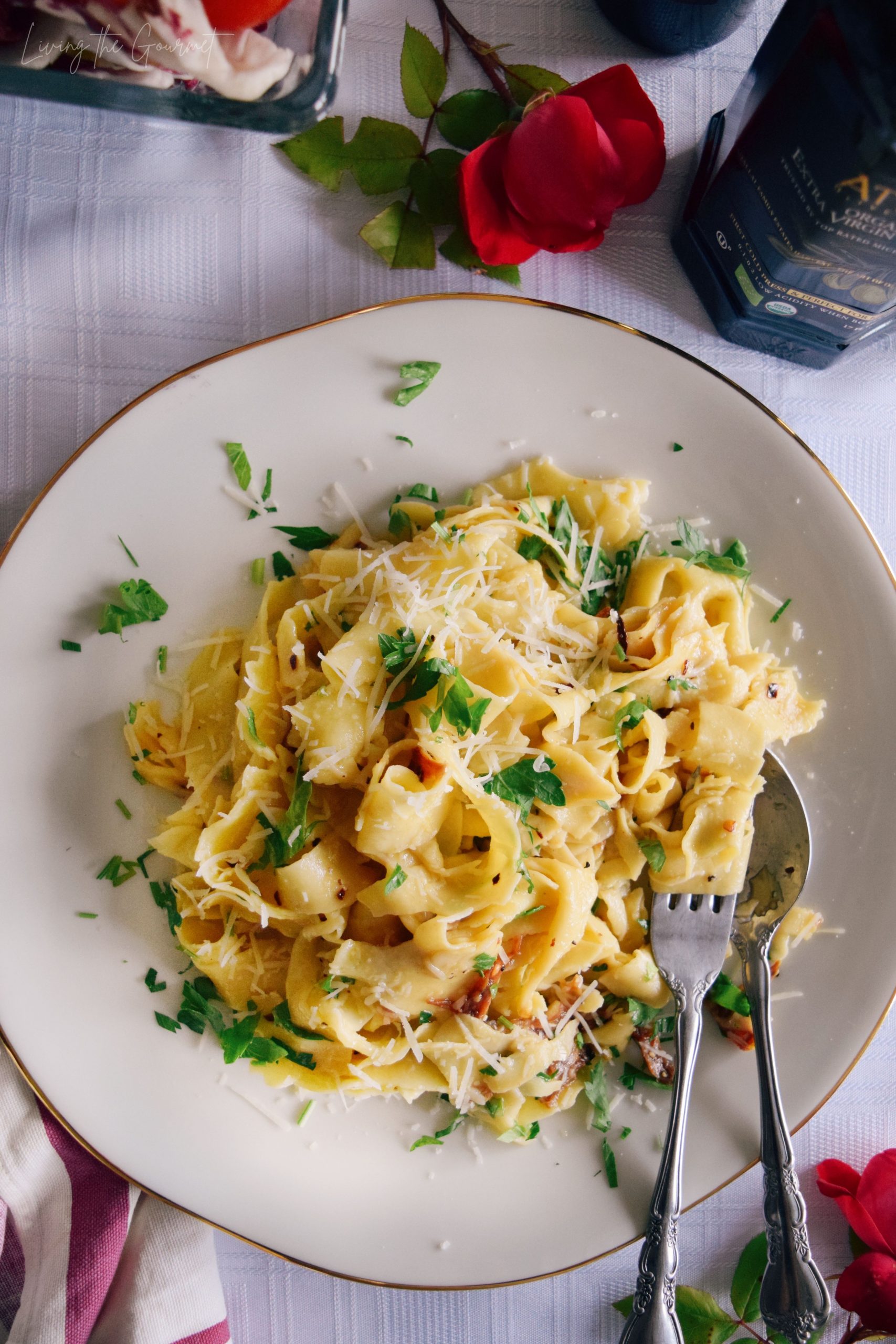 Why you'll love today's recipes
1) Evergreen Flavor. Today's pasta and salad are both light enough to be enjoyed on balmy summer evenings, but are hardy enough to be satisfying on a chilly winter night. The combination of flavors are simultaneously warming and refreshing, making this an evergreen meal.
2) Simple Gourmet. The oil and garlic sauce couldn't be simpler to put together, nor could the salad dressing, making today's recipe approachable for home chefs of all skill levels.
3) Ripe for Experimentation. Dice up some sausage into the sauce, or throw in some sautéed pine nuts, or both! Anchovies, homemade breadcrumbs, diced spicy peppers, are all options for experimenting with today's garlic and oil sauce.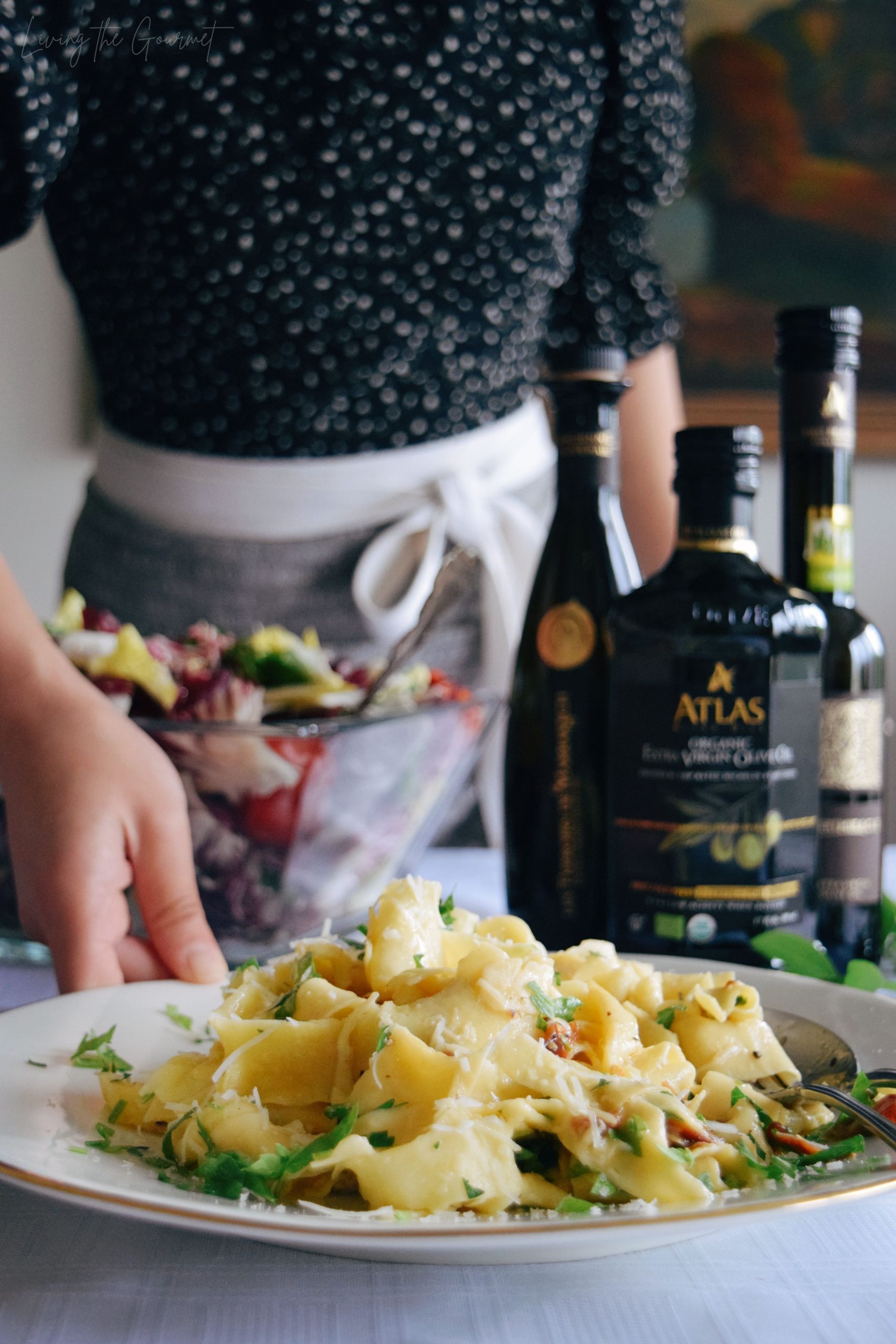 Homemade Pasta – The Great Debate
1) Is Homemade Pasta 'Worth it?' Trading in opening a box for a process that consists of prepping dough, running that dough through a pasta maker, and then letting the resulting pasta rest for a period of time is a very big trade. In truth, the answer depends on how much you love your pasta. For example, I would never recommend learning how to roast your own coffee to any but the most ardent of coffee lovers. Similarly, if you really love your pasta, then making homemade pasta should definitely be something you try your hand at least once.
2) Is it better than store bought, really? The answer here depends in large part on whether you let your homemade pasta fully dry before cooking it. If not, than the pasta should taste 'fresher' or even 'cleaner.' However, the truly noticeable difference is in its texture. Fresh homemade pasta should have a 'fuller,' 'plumper' and even 'airier' texture than dried. That makes for an incredibly enjoyable mouthfeel, one that complements the sauces its paired with beautifully, such that it becomes an 'experience' unto itself. However, if you allow your homemade pasta to fully dry, then whether or not you taste a marked difference will depend on the quality of the ingredients used, the quality of the dough, and the quality of the store-bought pasta that you're comparing it to. After all, high quality dried pasta 'is' high quality dried pasta, regardless of whether it's homemade – there's just no getting around that. This is because drying pasta removes its air and moisture (by design), but that same air and moisture is a large part of what gives fresh homemade pasta it's superior texture.
What You'll Need for Homemade Pasta
1) Pasta Maker. A pasta maker is a must for preparing homemade pasta. What the pasta maker does is to allow uniformity in the cut, thickness, and length of your noodles, as well as to streamline the entire process. Without a pasta maker, making homemade pasta is both time consuming and intensely tedious – while also invariably resulting in non-uniform noodles. However, you do 'not' need a particularly fancy pasta maker for at-home use, especially if this isn't going to be something you're doing on a regular basis.
2) Drying Rack. Unless you're using the noodles 'immediately,' and I do mean 'immediately,' you're going to need a rack of some sort on which to hang the pasta until you cook it. Specialized pasta racks are very inexpensive, and I can't really think of a work-around to having one of these if you prepare your own pasta.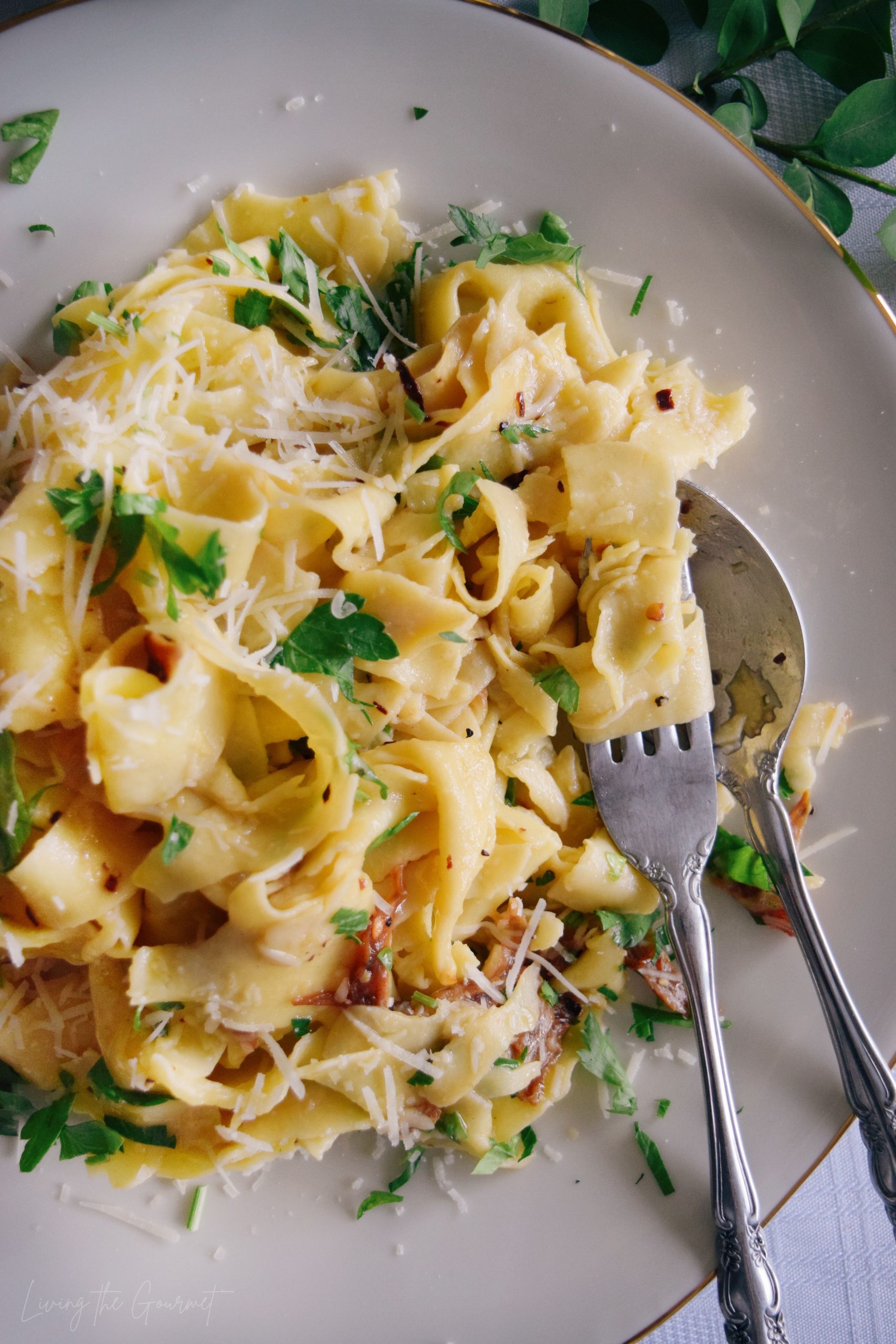 Ingredient Notes, Tips, and Substitutions
1) Endive – What is this stuff? A member of the chicory family, closely related to radicchio, frisee, and escarole – for which endive is often mistaken, more on that in just a second. Endive, commonly called Belgian Endive, is a cylindrical, bitter tasting type of cabbage. Most often eaten raw, endive is crisp yet bitter, much like other members of the chicory family. Cooked, endive loses much of its bitterness, mellowing into a nutty sweetness. While typically mistaken for escarole, and while often used interchangeably, there are a couple of notable differences. First, endive has curly, narrow leaves, while escarole has smooth, flat leaves. Secondly, endive is also usually noticeably more bitter than escarole.
Substitutions: Escarole, radicchio, and romaine are all great substitutions for endive.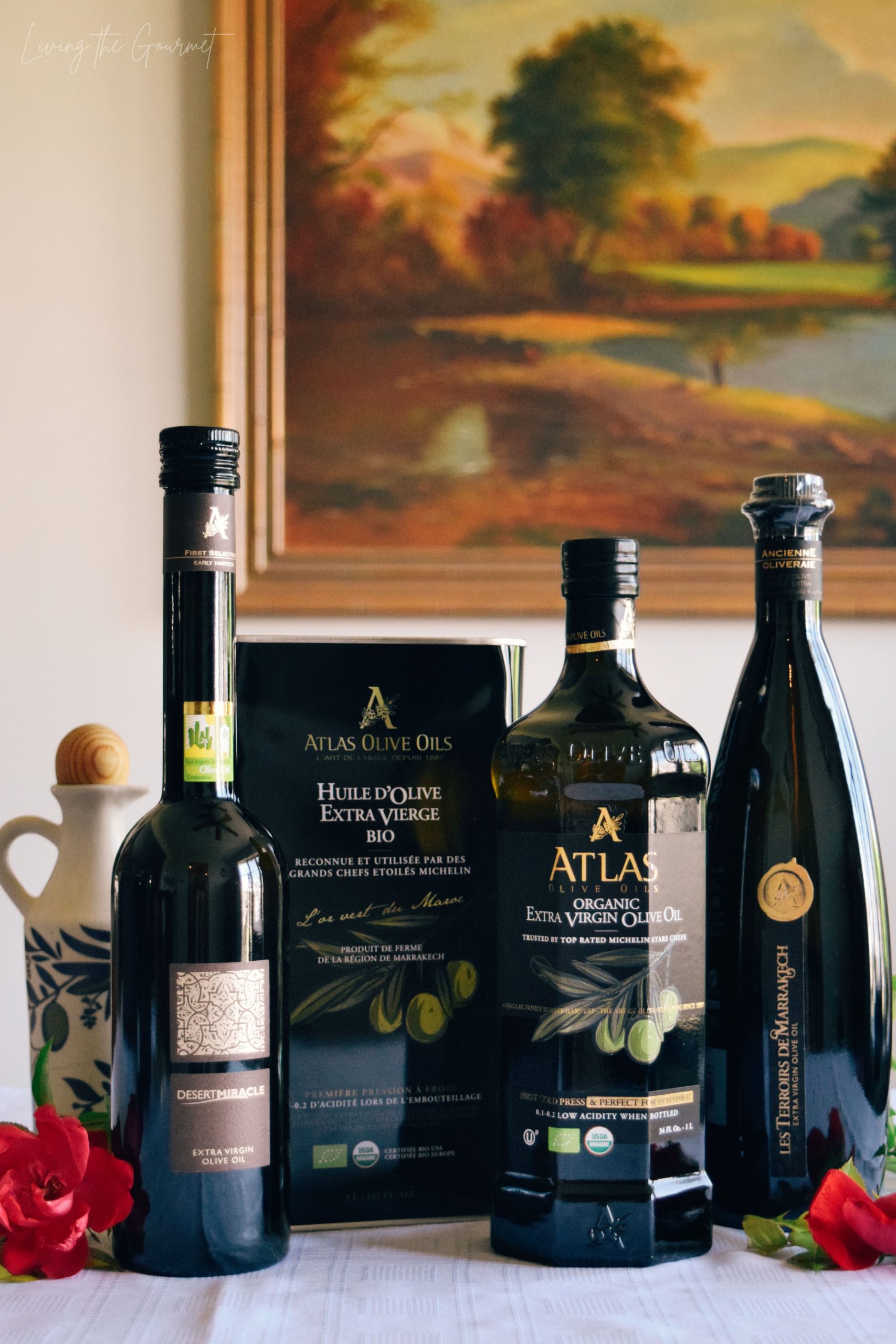 2) The Olive Oil Matters. Since olive oil is functioning as a main ingredient at every step of today's recipe, using quality olive oils truly makes a difference, and that's why we're using Atlas Olive Oils, which represents the highest quality Moroccan Olive Oil available. Located at the base of the Atlas Mountains, Atlas's olive trees are planted at an altitude ranging from 300 to 450 meters. These olive trees are planted in a harsh, rocky desert, where temperatures can vary wildly, from searing hot summer days to frigid nights. These harsh conditions, paradoxically, combine to create high quality olives. The olive trees mature to protect themselves, and in so doing produce high levels of antioxidants, such as hydroxytyrosol, and feature an acidity of just 0.2. Combined with irrigating waters from the Atlas Mountains, the olive oil produced by the fruit of these trees is best described as 'delicate' and 'aromatic.' The olives are are mechanically harvested at maximal ripeness, and are kept at a consistently low temperature. In addition, from the moment of harvesting to grinding, a maximum of just twenty minutes has elapsed, ensuring that the olives spend the least amount of time possible 'off the tree' before the oil finds its way into the bottle, ensuring the highest possible freshness.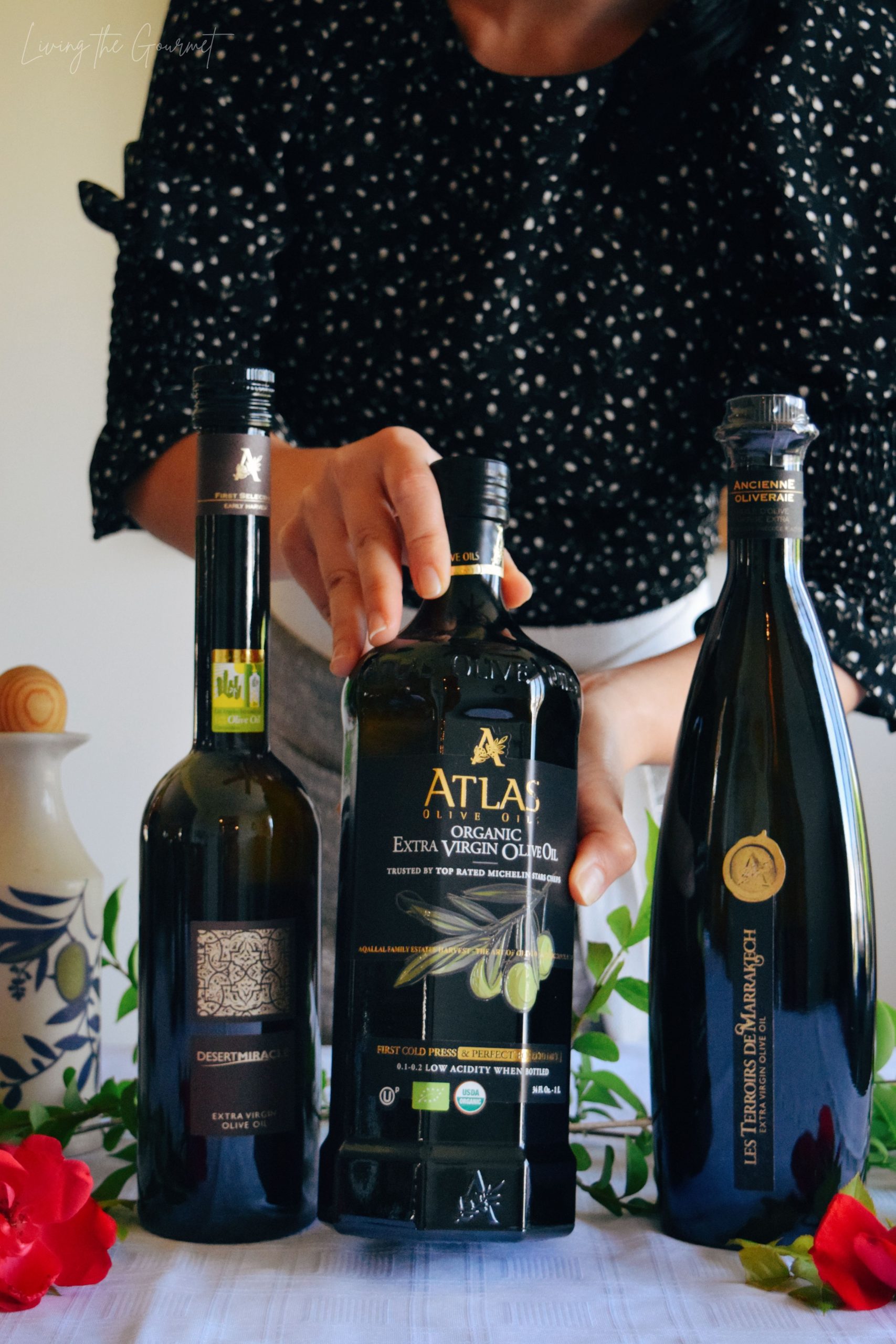 3) Atlas Olive Oil. This is a Premium Organic Extra Virgin Olive Oil, and one that I regard as ideal for 'general use.' That means this is good for everything from dipping to use in salad dressings to cooking, and even baking. If you only want to stock a single type of olive oil that you can use for 'everything,' this is that oil. This oil is best described as excellently balanced, being both sweet and delicate, but also herbal or peppery. This is the olive oil we're using in the sauce for the pasta.
4) Desert Gold. If you're curious as to what a 'sweet' olive oil might be, this is it. Featuring aromas of almonds with a hint of basil and sweet banana, and a palate of red berries, cucumbers, and mixed nuts, this oil manages to be both complex and sweet. Personally, I would use this in light pasta dishes that feature ingredients like basil, mint, pine nuts, raisins, or cinnamon. Conversely, you might also use this in light baked goods, or in dipping oils where the sweetness of this particular oil would be allowed to shine. This is the oil we're using in the pasta itself.
5) Les Terroirs de Marrakech. To my palate, this is a dipping oil through and through. The aromas are simply delightful, featuring lush greenery, such as dew damp grass, copious herbs, and just a hint of 'something earthy.' Simply delightful. The palate is equally pleasing, featuring mixed nuts and fresh herbs, and something 'grassy.' Fresh, complex, and pungent. My advice would be to use this in recipes where the olive oil is allowed to shine, rather than being overpowered. Think dipping, light culinary applications, salads, dressings, and the like. Naturally, this is the oil we're using in the dressing for the endive salad.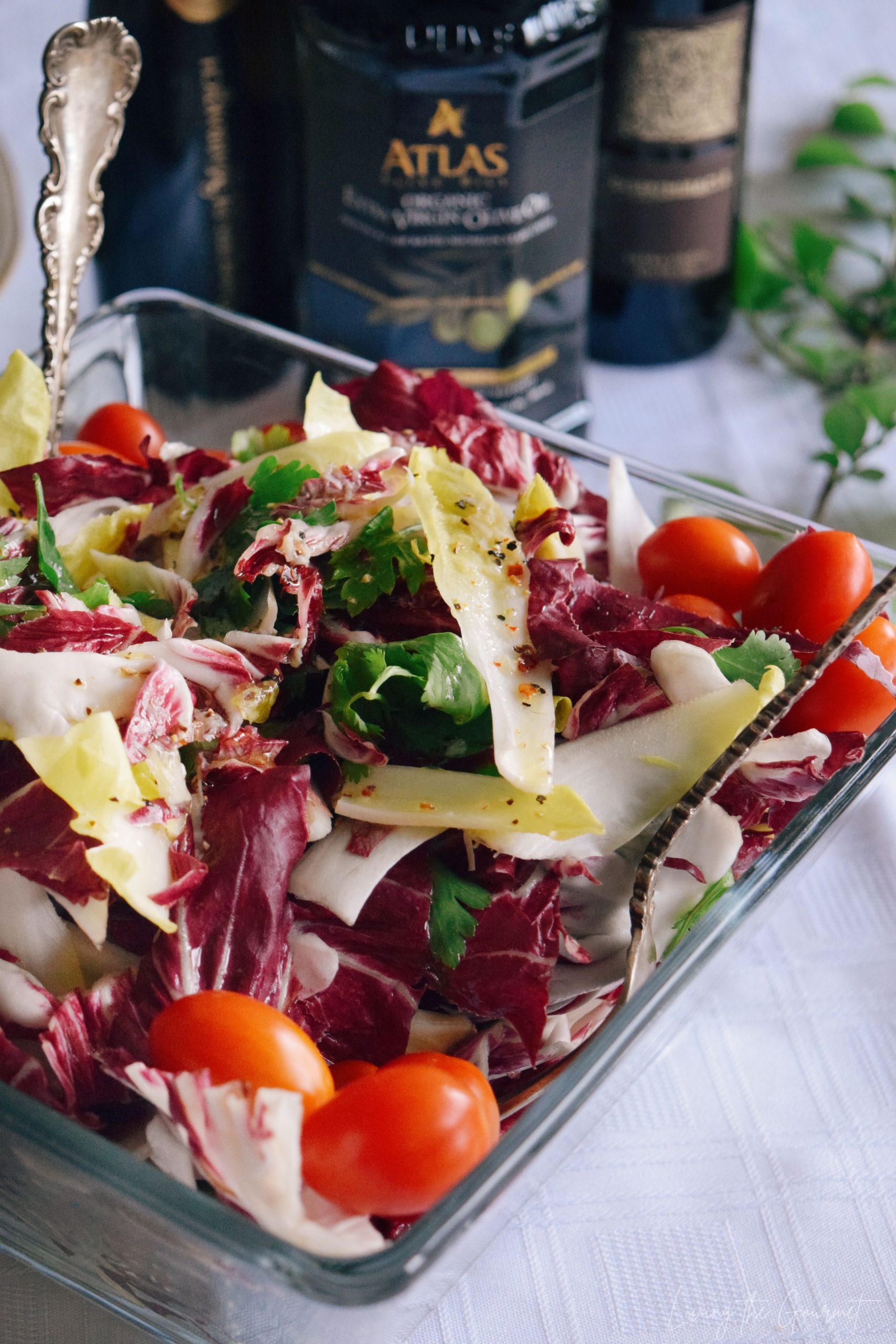 More Pasta Favorites from Living the Gourmet
1) Ravioli. My homemade ravioli are blissfully simple to prepare, but the real star of the show is their delicious mix of asiago, ricotta, mozzarella, and romano cheese, coupled with a fresh red sauce, plenty of garlic, and fresh spinach.
2) Alla Vodka. Creamy, rich, and just a hint spicy, 'alla vodka' is a crowd pleaser like few others, and best of all it takes just minutes to prepare. While I plated this alla vodka sauce over gnocchi, this works just fine over pasta.
3) Classic Pasta Bake. Combining baked pasta with layers of cheese, and a crisp crust, this is one of my favorite pasta indulgences. As a nice bonus, it can be made ahead of time, since it heats up beautifully.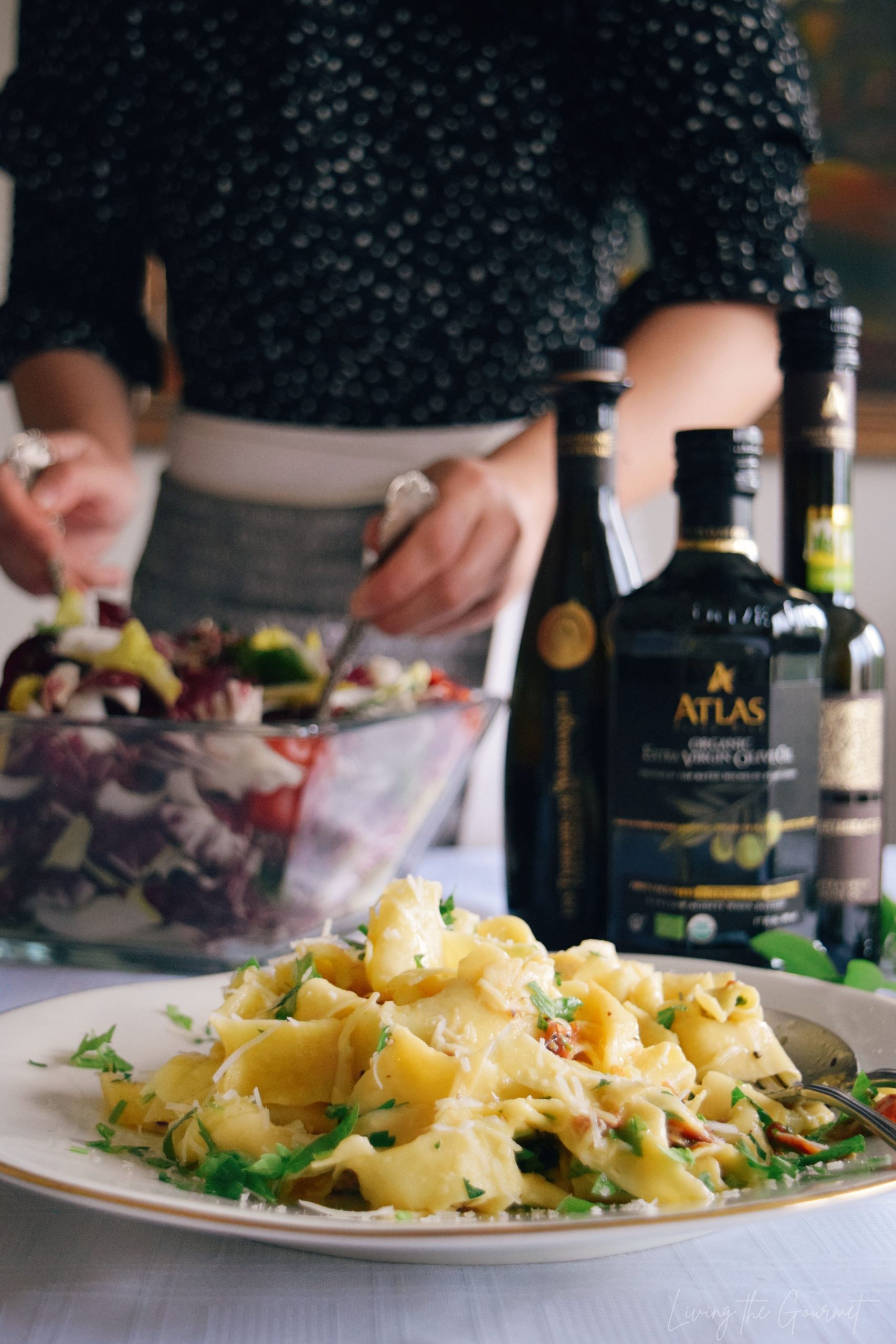 Print
Pappardelle Aglio E Olio
Author:
Prep Time:

15 minutes

Cook Time:

30 minutes

Total Time:

45 minutes

Yield:

6

1

x
Category:

Main Dish

Cuisine:

Italian
For the Pappardelle:
1½ cups

AP flour

5

large egg yolks
Pinch of salt

3 tablespoons

Atlas Desert Miracle Olive Oil
For the Sauce:
6

large cloves of garlic, thinly sliced

1/3 cup

Atlas Olive Oil

1 teaspoons

red pepper flakes

½ teaspoon

fresh cracked black pepper

½ teaspoon

sea salt

1 cup

grated Parmesan, plus extra for topping

¼ cup

reserved pasta water
Finely chopped parsley, for garnish
For the Endive & Radicchio Salad:
1

head of radicchio – sliced
Fresh parsley – stems removed
Fresh cilantro – stems removed

3

endives – quartered and separated
For the Lemon Parmesan Vinaigrette:
½ cup

fresh lemon juice

¼ cup

apple cider vinegar

¾ cup

Atlas Les Terroirs de Marrakech Olive Oil

½ cup

fresh grated parmesan

2 tsp

. sugar

¼ tsp

. red pepper flakes

1 tsp

. fresh ground black

2

tbs. water

3

cloves of garlic – grated
Instructions
For the Pappardelle:
In a large bowl, whisk together flour and salt for the homemade pasta.  Make a well in the center and add egg yolks and olive oil.  Using a fork, stir to incorporate then use your hands to shape the dough until smooth and soft.  Wrap the pasta dough in clingfilm and let it rest for about 30 minutes.
In a large pan, heat the olive oil.  Once the oil is hot enough add the sliced garlic and allow to golden, but be careful not to let it burn.  Season with pepper and salt.  Remove from the heat and set aside.
Bring a large pot of well-salted water to a boil while you roll out your Pappardelle.  Divide the dough in half and flatten each half slightly into a disk. Using your pasta machine start at 0 and run each disk through.  Adjust the setting to 3 and run it again.  Finally, run the dough through 5.  Be careful to keep the dough lightly floured through this process so it doesn't stick.
Fold the dough book-style, one side over the other.  Using a sharp knife, slice the dough into ¼-inch ribbons.  Again sprinkle flour over the dough so it doesn't stick to itself.
Once the water has started boiling, carefully add the fresh pasta.  Cook for about 4 minutes.  Carefully lift the pasta out from the water and set aside.  Remember to reserve about 1/4 – 1/3 cup of pasta water for the sauce.
Bring the garlic oil back to the stove over medium heat.  Once the oil is hot enough again, add the reserved pasta water.  Toss in the fresh pappardelle.
Sprinkle with fresh parsley and extra grated cheese if desired.  Serve and enjoy!
For the Endive & Radicchio Salad:
Combine all of the ingredients for the dressing and stir.  Set aside.
In a large bowl, toss together the salad greens and serve with the fresh vinaigrette.
Nutrition
Serving Size:
Calories:
Sugar:
Sodium:
Fat:
Saturated Fat:
Trans Fat:
Carbohydrates:
Fiber:
Protein:
Cholesterol:
Keywords: olive oil, fresh pasta, homemade pasta, Pappardelle, Aglio E Olio
Recipe Card powered by
0