This post has been brought to you by Sopexa. All opinions expressed are my own. The following message is intended for those 21+. Please enjoy responsibly.
Today we'll be sampling a selection of wines from the Lombardy side of Lake Garda, in Italy. We'll also be taking a look at a couple of Piave cheeses, which we'll be talking about more in the pairing section below.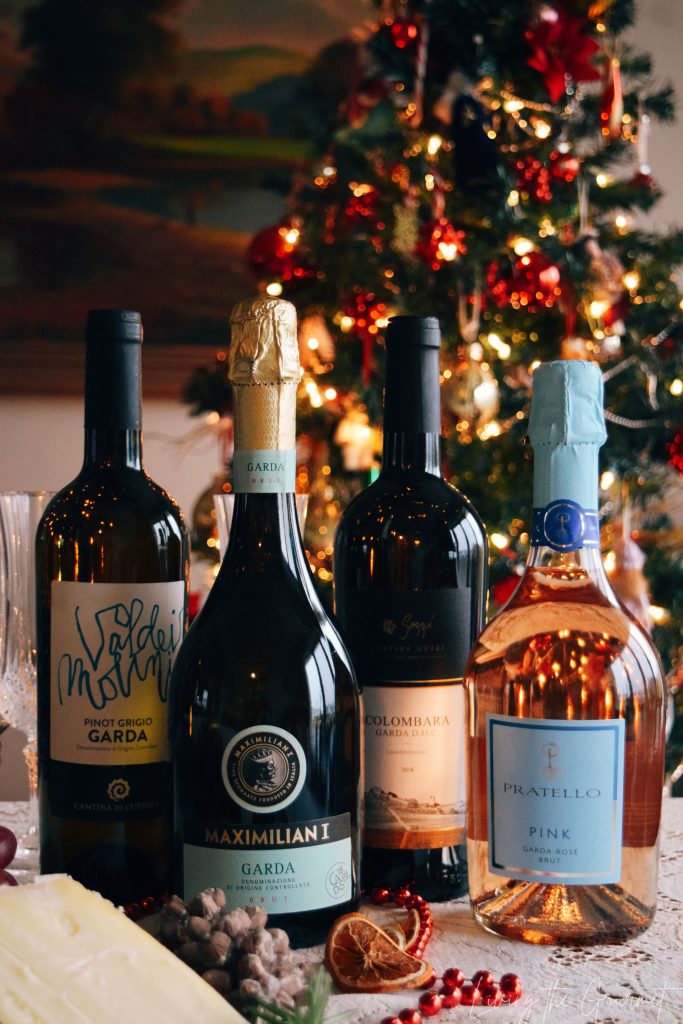 The Where – Lake Garda, Italy
In winemaking, 'The Three Great Terroirs' consist of – in order of prestige, value, and production – France, Italy, and Spain. Today's bottle comes to us from Lake Garda, which is the name of Italy's largest lake, and the DOC (Denominazione di Origin, or Designation of Origin) that covers the wineries that operate in the vicinity of that lake. Split west to east, both Lake Garda and its DOC are divided between the administrative regions of Lombardy and Veneto.
Naturally, Lake Garda is the defining feature of the Garda DOC, being some thirty-two miles long and ten miles wide. Chiefly, the lake – in conjunction with alpine foothills to the north – helps moderate local temperatures, further enhancing an already nearly-perfect local terroir. On the Lombardy side of the Garda DOC, wines are sold under the Riviera del Garda Classico DOC label. Meanwhile, wines produced on the Venetian side of the lake are sold under several DOC labels, including Valpolicella, Bardolino, and Soave.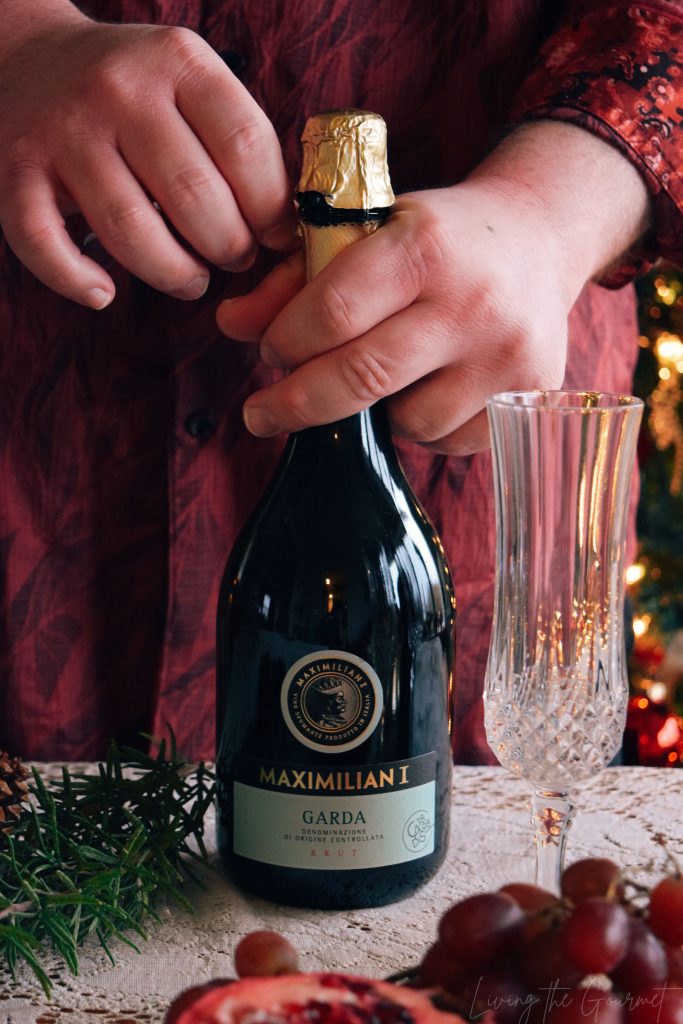 This labeling difference is indicative of wildly different production focuses.
On the Lombardy side of the DOC, production is almost completely monopolized by "Rare Rosé Blends," such that these wines constitute some 77% of the DOC's total output. These include things like the area's signature Chiaretto (rosé) and Spumante Rosé (sparkling rosé), though a variety of white wine varietals also do quite well here. Contrast this to the Venetian side of the DOC, where production is mixed, with chardonnay forming a plurality of production, clocking in at around 23% of the area's total output. Cabernet sauvignon, merlot, and pinot grigio, have also met with success in this area.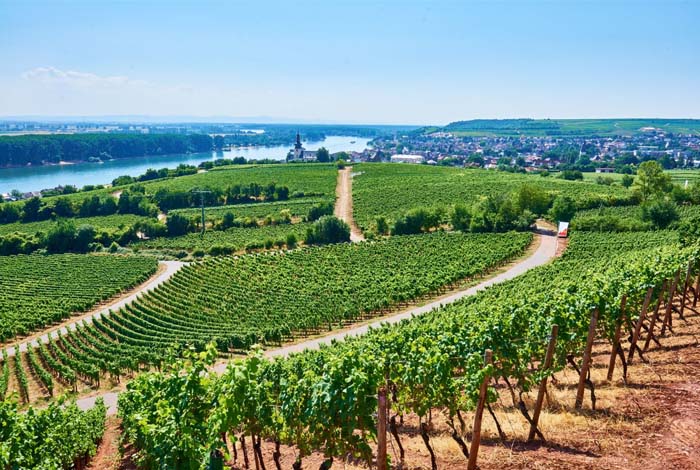 The Bottles – A Showcase
Today we're taking a look at a Chardonay 2018, which comes to us from the Cantina Gozzi winery.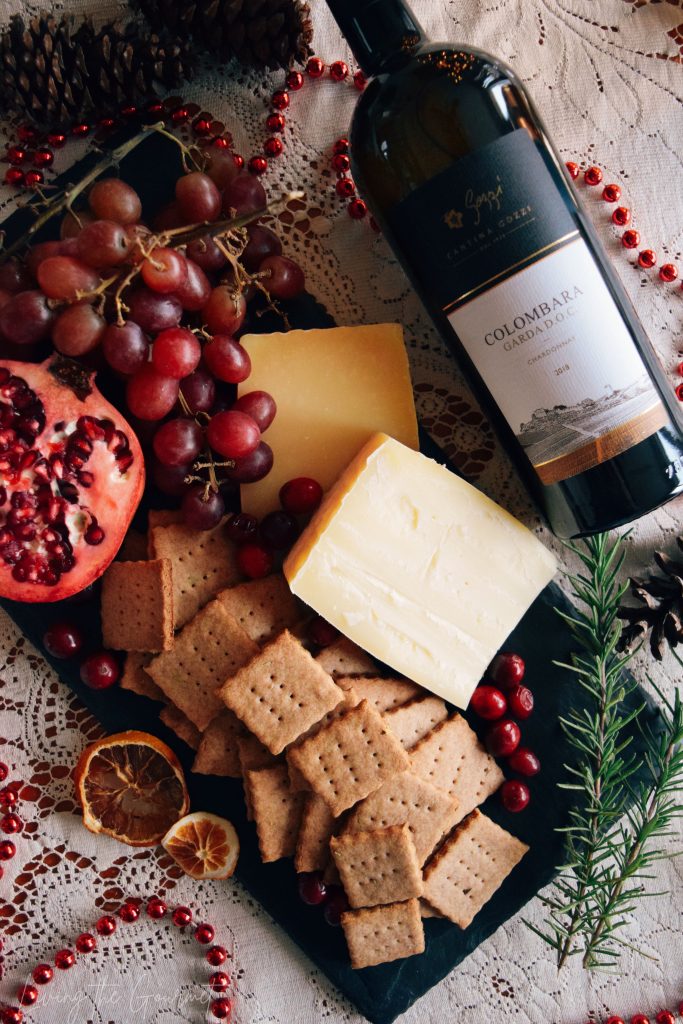 Next up, from Cantina di Custoza, we'll be sampling a Pinot Grigio 2020.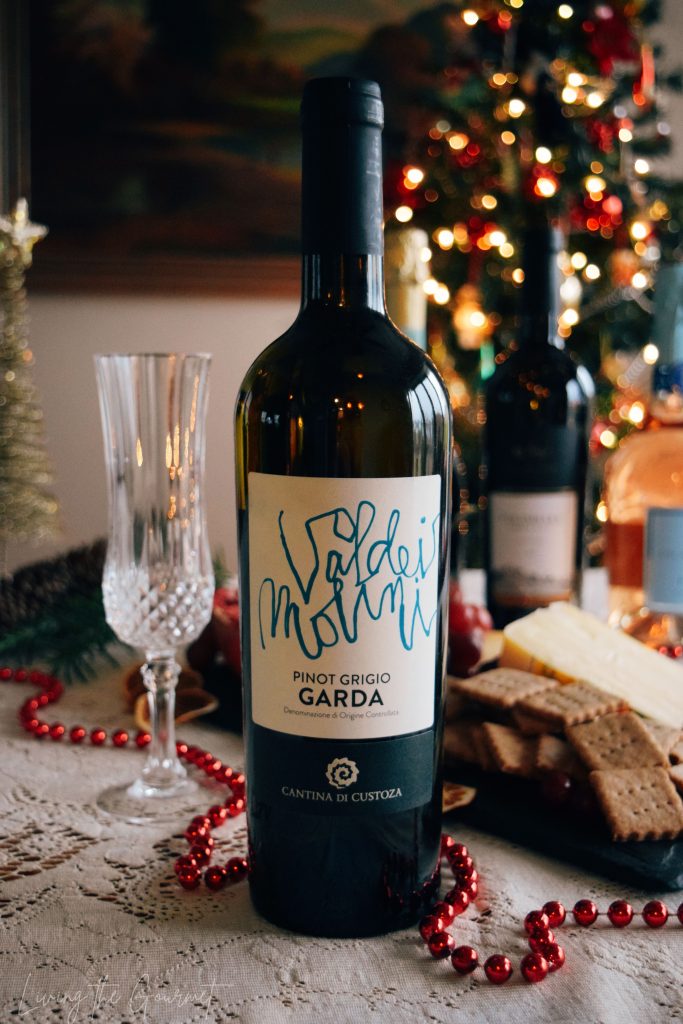 We'll be following that up with a Vino Spumante Garda Brut, which comes to us from the Maximilian I winery.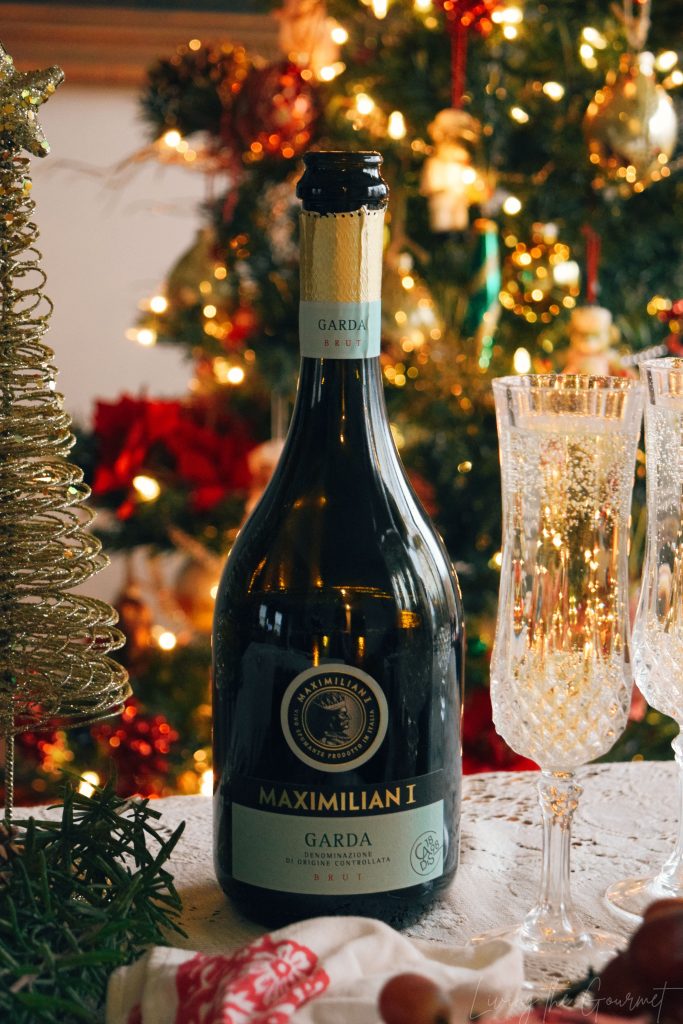 Finally, we'll be tasting a Spumante Brut Garda Rosé, courtesy of Pratello.
Aromatics and Tasting – The Review
The Chardonnay 2018 introduces itself with a crisp bouquet, featuring damp lemon zest, and sliced golden apple essence, while something 'sweet' lingers in the background. The lemon zest morphs into zesty citrus deeper into the glass, while hitherto mysterious 'sweetness' matures into pleasant tropic fruit notes. These aromatics are framed throughout in rich oaken notes. On the palate, the wine is quite bright and crisp, with lemon zest and golden apples dominating the flavor profile, but with noticeable oak essences. The wine is medium bodied, and features a lasting and refreshing finish. This was a very enjoyable experience from beginning to end.
The Pinot Grigio 2020 opens up with a crisp green apple bouquet mixed with fresh herbal notes, underpinned by a vibrant minerality. Traces of mint are faint, but present, adding a touch of complexity to the bouquet. On the palate, the wine features a medium acidity, with the green apples and herbs carrying over from the bouquet.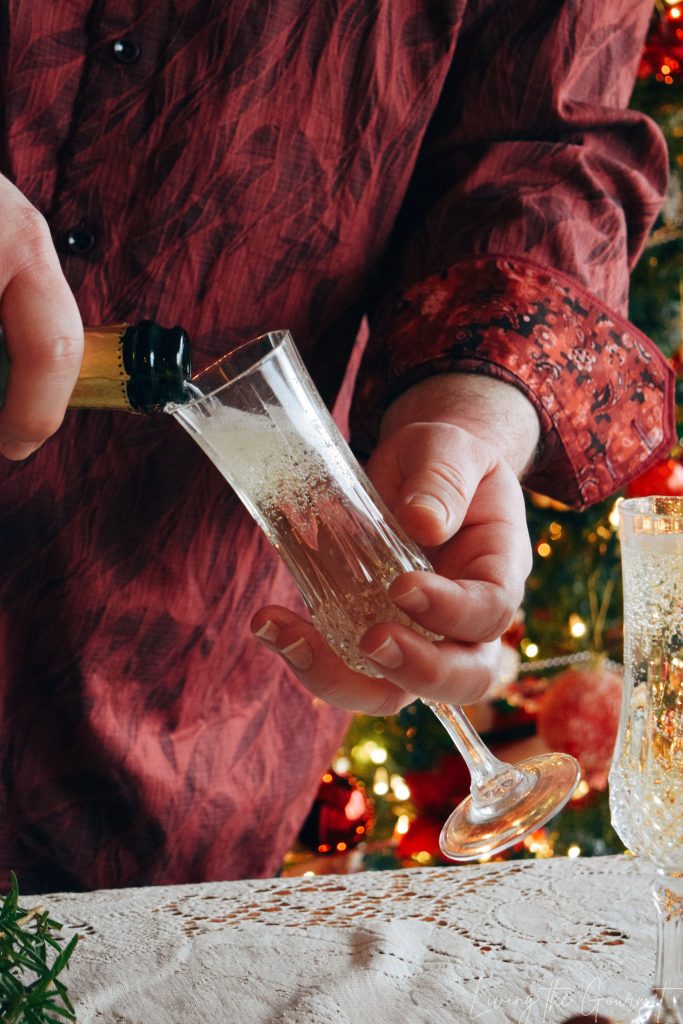 The Maximilian Vino Spumante Brut opens with a bouquet that is instantly citrusy, think lemon zest and orange peel, and copious wild flowers. On the palate, the wine is quite refreshing, with a pleasant but faint acidity. The finish is lasting, leaving behind traces of the floral notes from the bouquet.
The Pratello Pink Garda Rosé surprises with oak essence off the top of the glass, and mixed fruit notes, chiefly citrus and tropic fruit. On the palate, the wine is sweet but not overly so, with the fruit of the bouquet carrying over quite nicely.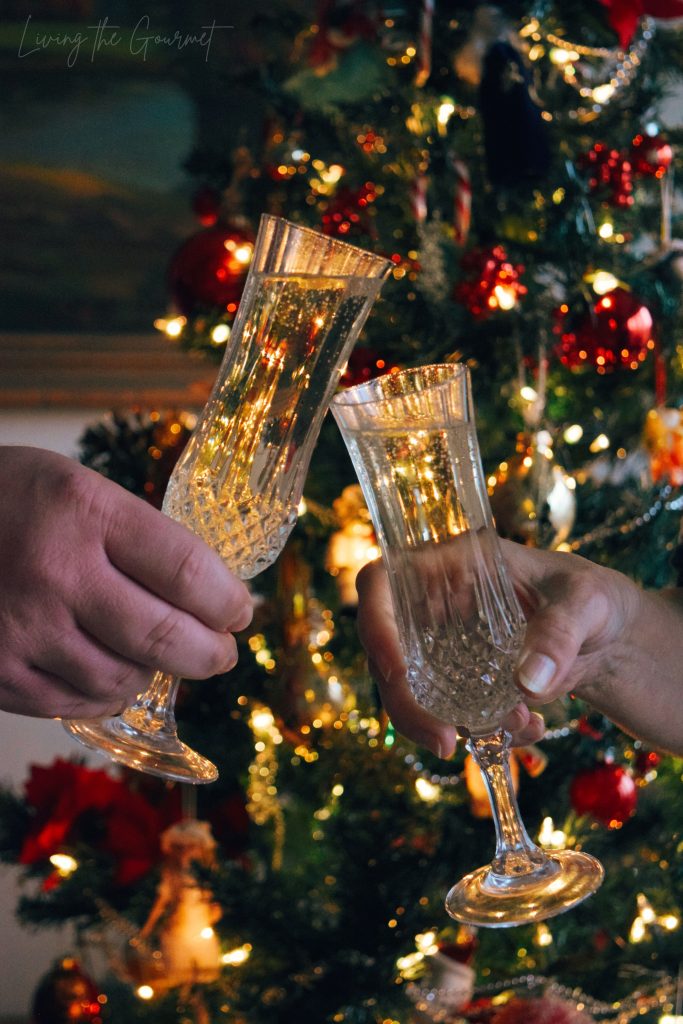 What to Eat – The Pairing
With the Chardonnay. Think white bodied fish crusted in fresh herbs. You can also opt for light starters and light pasta dishes. In terms of starters, think of antipasto boards featuring things like marinated cheese, toasted nuts, and light seafood starters, such as my Marinated Cheese Board. Conversely, you might consider lightly grilled chicken, particularly if you're preparing it with fresh herbs and lemon, such as my Cayenne Chicken Strips, which I drizzled with a Balsamic glaze.
With the Pinot Grigio you want to think light and fresh. Pinot grigio is a delicate, neutral wine that pairs best with things like grilled chicken or braised pork. Think pita pockets stuffed with a mix of Greek salad, marinated feta, and either grilled chicken or cubed pork roasted with herbs and garlic. Similarly, lightly herbed fish, pasta tossed with garlic and oil, and other such fare are all 'on the mark' pairings. Conversely, you might also consider pairing this wine with a cheese board – which is perhaps the most common 'by the book' pairing for pinot grigio. Piave Vecchio cheese is a favorite for this purposes, as we're doing here today. Piave Vecchio, made from pasteurized cow's milk, has a pleasantly sweet flavor that contrasts with bitter, almond-like undertones. We're using a Piave Vecchio Selezione, which is aged for a year or more. This aging process intensifies and concentrates its flavor.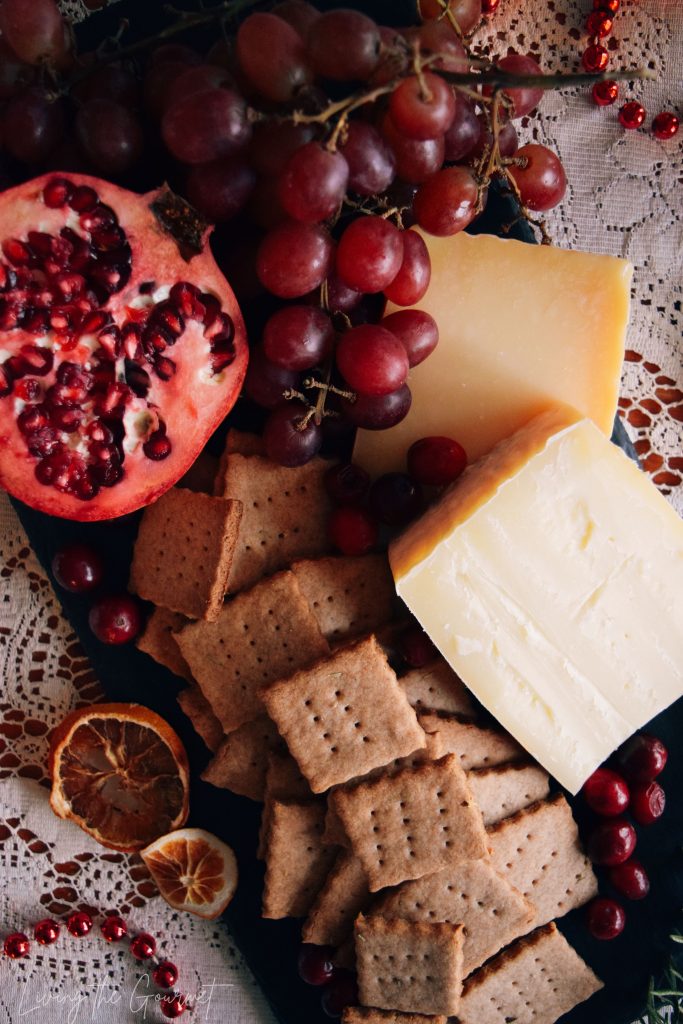 With the Maximilian Brut think light starters, garden salads, cheese boards, or as an aperitif. A cheese such as Piave Mezzano, would also pair deliciously – as we're doing today. Piave Mezzano is aged for up to six months, and has a notable sweetness and intense flavor, but without being overly sharp. Though softer than its Vecchio counterpart, I find that this cheese is also great for crumbling over salads.
Pair the Pratello Garda Rosé Brut with light starters and very light fish dishes. Cheese boards, lush antipastos, and leafy green salads are all delicious pairings. Conversely, serving this wine simply as an aperitif is also a way to go.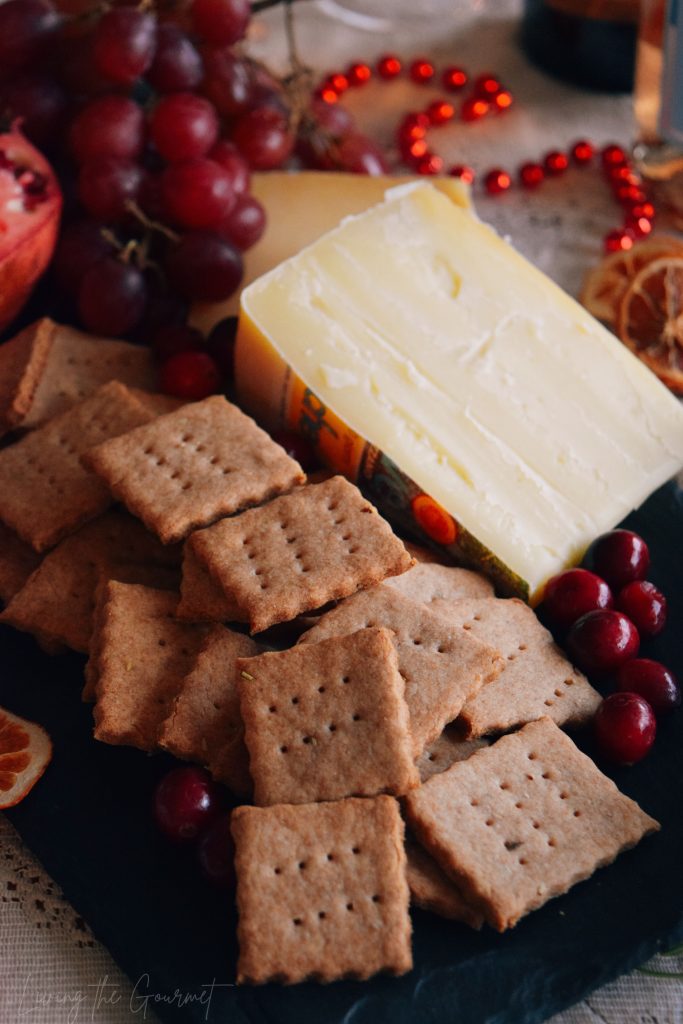 Print
Honey Wheat & Rosemary Crackers
Author:
Prep Time:

10 minutes

Cook Time:

10 minutes

Total Time:

20 minutes

Yield:

3

dozen crackers

1

x
Category:

Appetizer
2

cups

whole wheat flour

1/2

cup

AP flour

2 teaspoons

Kosher salt

1 tablespoon

fresh or dried rosemary, chopped

6 tablespoons

butter, cubed

4 tablespoons

olive oil

1 tablespoon

honey

1/4

cup

cold water
Instructions
Preheat oven to 350 degrees F. and line two baking sheets with parchment paper.  Set aside.
In the food processor, pulse flours, salt, rosemary, butter, olive oil, and honey together until a crumbly mixture forms.
Add water and pulse again until a smooth, soft dough forms.
On a lightly floured surface, roll out the dough into a large rectangle about 1/4-inch thick.  Using a ravioli wheel , cut to make about 1-inch size squares.  You can also use a cookie cutter.
Place the crackers on the prepare baking sheets and bake for about 8-10 minutes depending on the temperature of your oven.  The crackers should be lightly toasted around the edges when done.  Remove and let cool before serving.  Enjoy!
Keywords: appetizer, crackers, whole wheat, honey wheat
Recipe Card powered by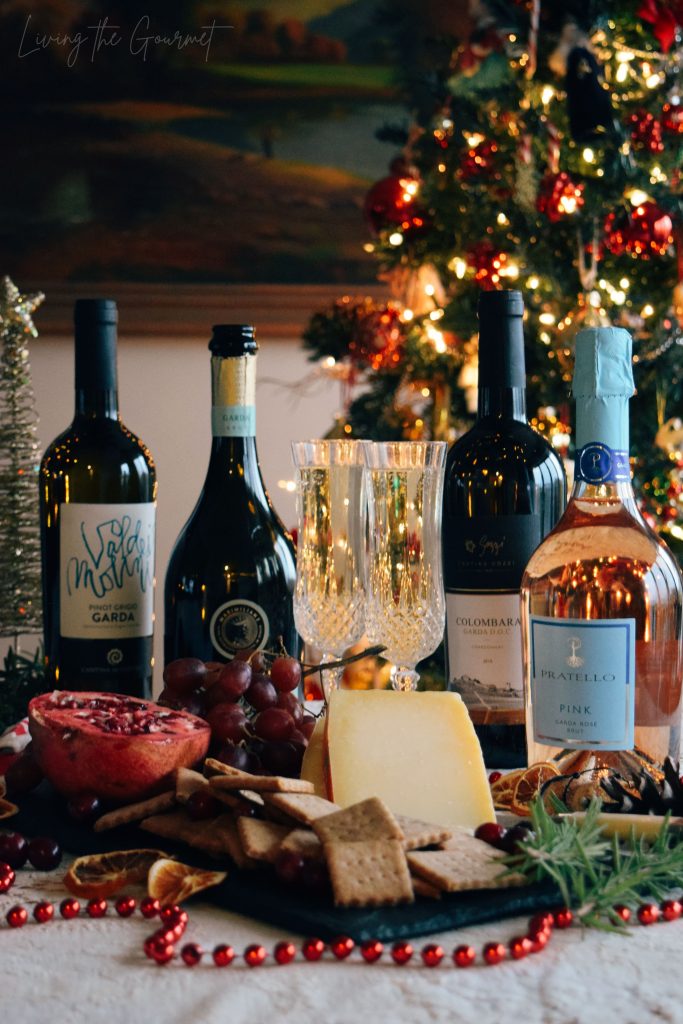 0