This post has been sponsored by True Primal. All opinions expressed are my own.
Today we're preparing a batch of Sweet Dinner Rolls and serving them alongside True Primal Soups for an easy and comforting weeknight meal.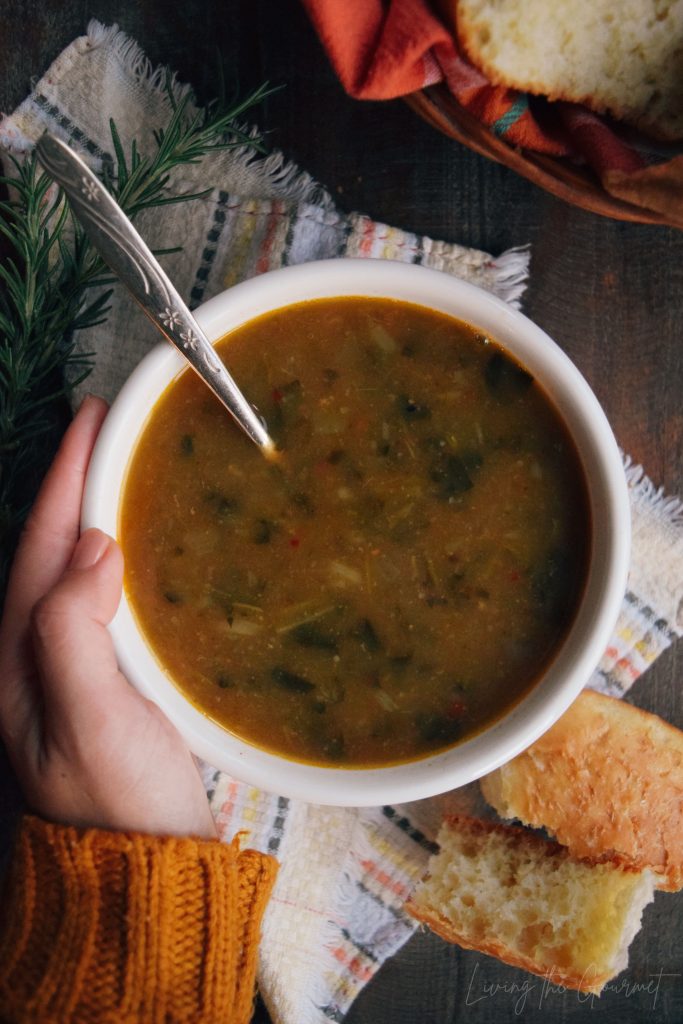 True Primal soups feature only the highest quality ingredients, and absolutely nothing artificial. These are premium quality soups featuring 100% grass fed beef or pastured chicken, organic veggies, and are seasoned with only natural spices. These soups are paleo friendly, and require no prep work on your part. These are top-grade grab and go meals.
Alright, now who's ready for some homemade sweet rolls? The perfect accompaniment to today's sponsor, if I may say so myself.
Savoury Sweet Rolls
1) No, not 'those' Sweet Rolls. This recipe is 'not' an Elder Scrolls reference, I promise. Just a sweet roll recipe. However, comment below if you'd like to see copycat Elder Scrolls sweet rolls this Halloween.
2) Versatile. Today's rolls are great both as dinner rolls and as morning rolls. My son used these to make egg sandwiches, and they held up beautifully. Also, they're simply delicious plain with butter.
3) The keep. These keep nicely for a couple of days, meaning you can make them on Friday and have them through the weekend.
4) They're Simple-ish to make. All right, I won't say that today's rolls are 'easy' to make or that they're truly 'simple,' but as far as rolls go, there are definitely 'harder' and more 'complex' recipes out there. Simple-ish.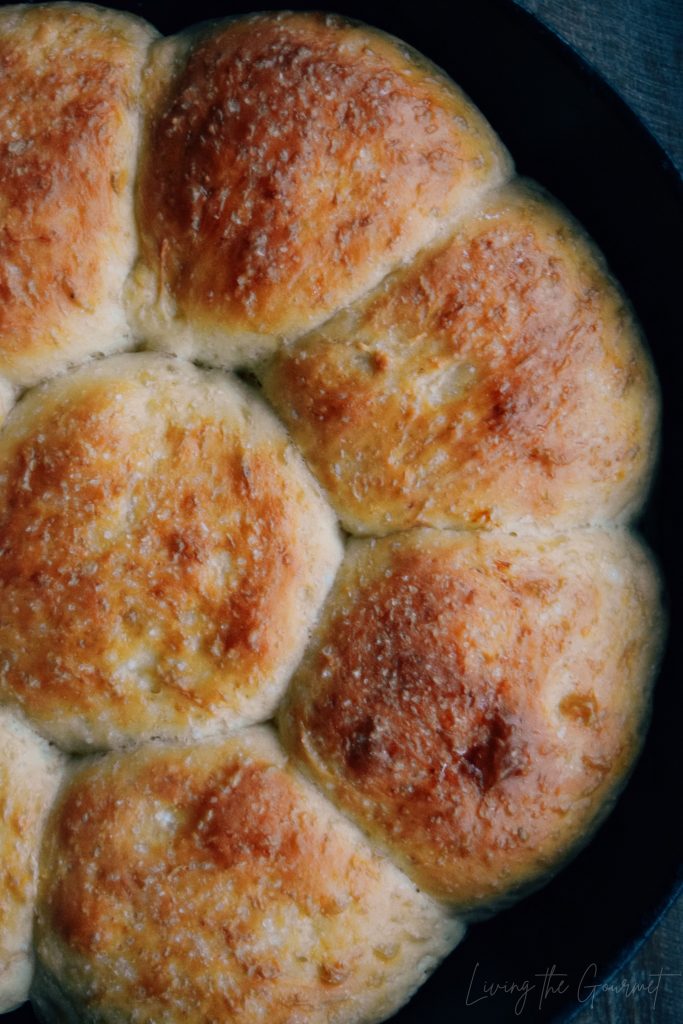 The Sweet Essence of These Rolls
1) Refrigerated Butter – Or Frozen. Throw everything you've ever learned about melted or 'malleable' room temperature butter out the window when it comes to rolls. For truly 'soft' and 'fluffy' rolls, you want refrigerated butter, or frozen butter (if you're brave enough), and then you want to either chop the butter up into chunks or (if using frozen) grate the butter into the batter. Grating the butter ensures small, evenly sized 'chunks' of butter, which in turn ensures that the butter spreads uniformly throughout the dough. If using chunked butter, ensure that the butter spreads evenly throughout the dough.
2) Sugar. It should come as no surprise that sugar makes an appearance in sweet rolls. However, this isn't a cake, so you want a ratio of about 1 to 12 sugar to flour. This ensures that while the rolls are indeed 'sweet,' they remain 'calmly' sweet, meaning just sweet enough to be pleasant, while still being savory enough to pair with dinner.
3) Powdered Coffee Creamer? To understand this ingredient, we need to start with understanding how powdered milk effects baking. Powdered Milk is 'not' a stand in for milk. Instead, it acts in fast rising recipes, such as today's, via a concentrated source of lactose and protein. It also contributes to flavor, and exterior goldening. This is why powdered milk is a common ingredient in things like doughnuts, or to add a 'vanilla-like' flavor to cookies, brownies, and cakes, according to Milk Bar chef and founder Christina Tosi. Powdered Coffee Creamer acts in essentially the same way, but leans more on the 'flavoring' side of that equation as opposed to the 'texturing' side – while still helping to give a beautiful golden exterior.
4) Brush the Rolls. To get a nice shine, and to help texturize the top of the bun, we reserve the egg yolk, mix it with water, and brush that over the tops of the buns. Simple.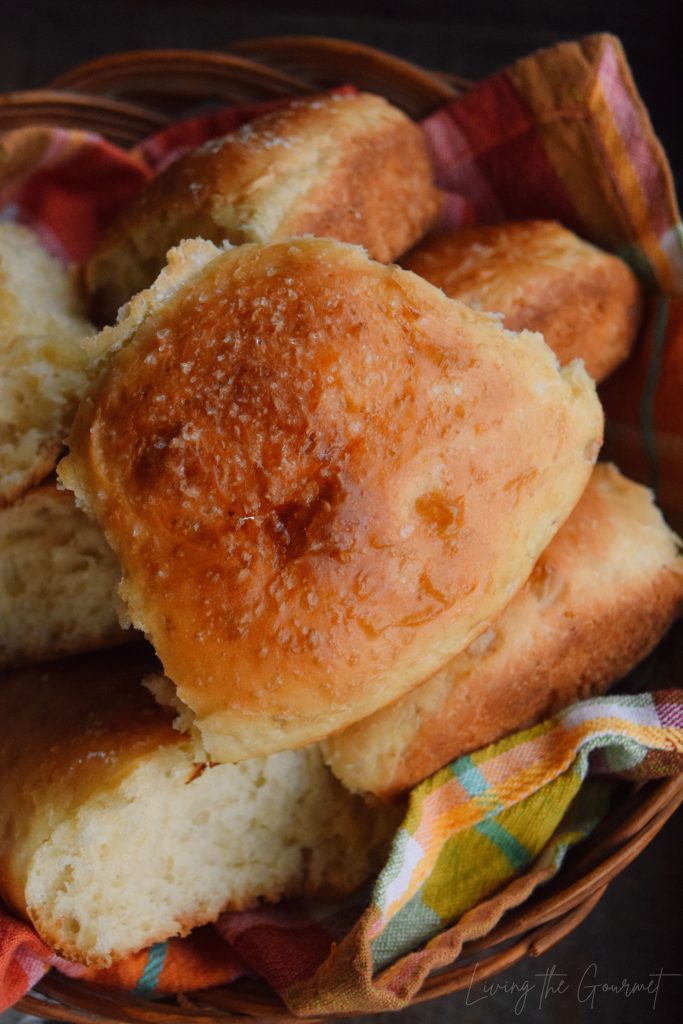 More Biscuity Goodness From LTG
1) Breakfast Egg Biscuit. The bacon, egg, and cheese biscuit is perhaps my single favorite breakfast. Unabashedly comfort food, this recipe combines a fluffy no corners cut biscuit, sandwiching a combination of fried eggs, crisped bacon, caramelized onions, and melted cheese, with layers of buttery goodness at every level.
2) Best Ever Buttery Flaky Biscuits. Whether its biscuits and gravy, biscuits with fried chicken, or the perfect biscuits for breakfast sandwiches, our Buttery Flaky Biscuits should be your go-to recipe. This is classic comfort food.
3) Milk and Honey Biscuits. If you're in the market for a simpler biscuit recipe, these buttery milk & honey biscuits have got you covered as the accompaniment to your favorite winter dishes.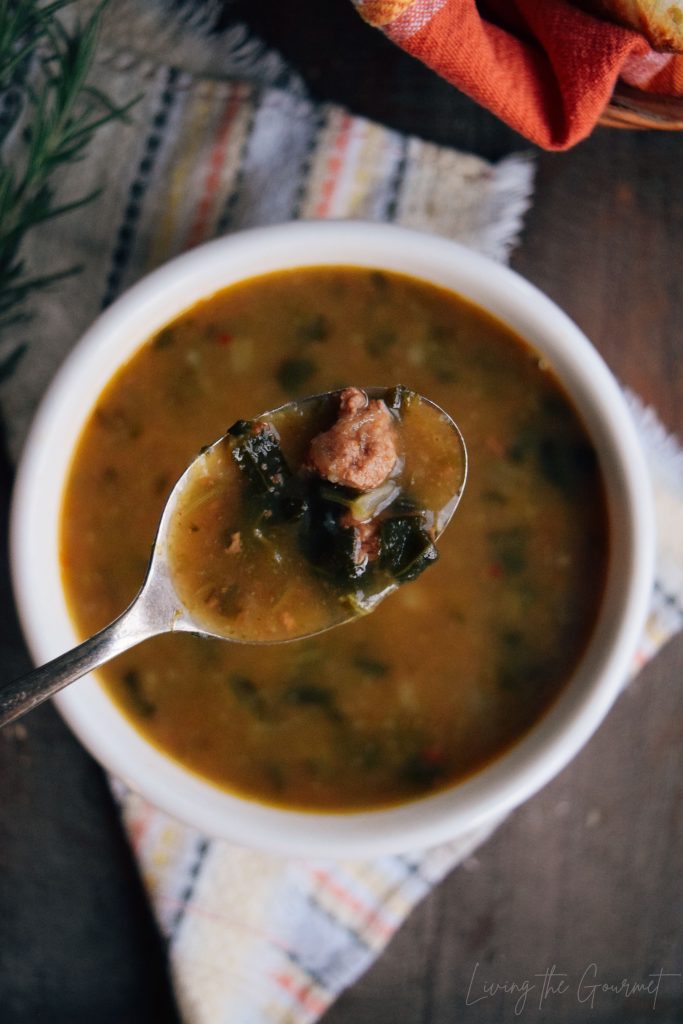 Print
Sweet Dinner Rolls ft. True Primal Soups
Author:
Prep Time:

10 minutes

Inactive Prep Time:

2 hours

Cook Time:

25 minutes

Total Time:

2 hours 35 minutes

Yield:

9

biscuits

1

x
Cuisine:

American
3 cups

flour

3

tbs. butter – cubed

1

egg white – reserve the yolk

1

egg

1/4 cup

sugar

1 tablespoon

instant powdered creamer or powdered milk – (I used Coffee-Mate instant creamer)

1

packet of active dry yeast

1/8

of a tsp. of salt – a pinch

3/4 cup

of warm water
Instructions
Preheat Oven 375 F.

Place warm water, cubed butter, instant creamer, sugar, salt, egg, egg white, flour, and yeast in a stand mixer and mix until dough is elastic and combined.

Flour a surface and bring the dough together into a ball.  Place in a floured bowl and cover to let double in size.

When doubled in size form into desired size balls and place in a butter large cast iron pan.

Cover the pan and let rise to double in size.

Mix the reserved egg yolk with two tbs. of water and brush the rolls. 

Optional: I topped each roll with ground sea salt.

Bake for 20 – 25 minutes, until a nice golden color is achieved.  Serve warm & enjoy!
Keywords: quick bread, biscuits, dinner rolls, sweet rolls, bread
Recipe Card powered by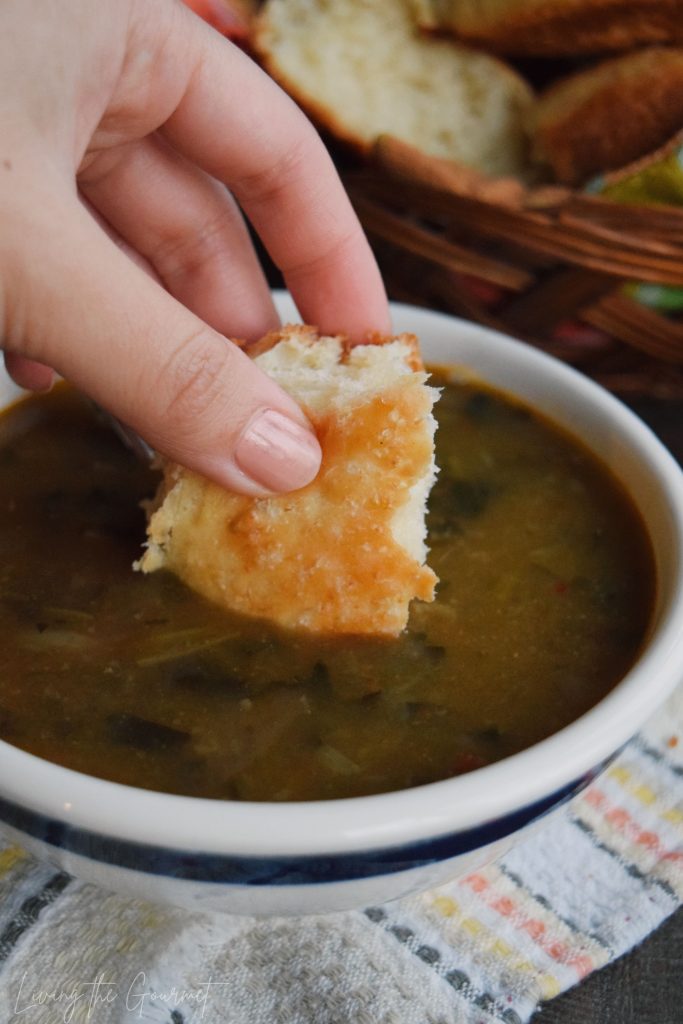 0