This post has been sponsored by Ghirardelli. All opinions expressed are my own.
We're pleased to be taking a (sweet) break from our regular programming today to talk about one of our favorite topics- chocolate. There's also a sweet surprise for all LTG readers, so keep scrolling 😉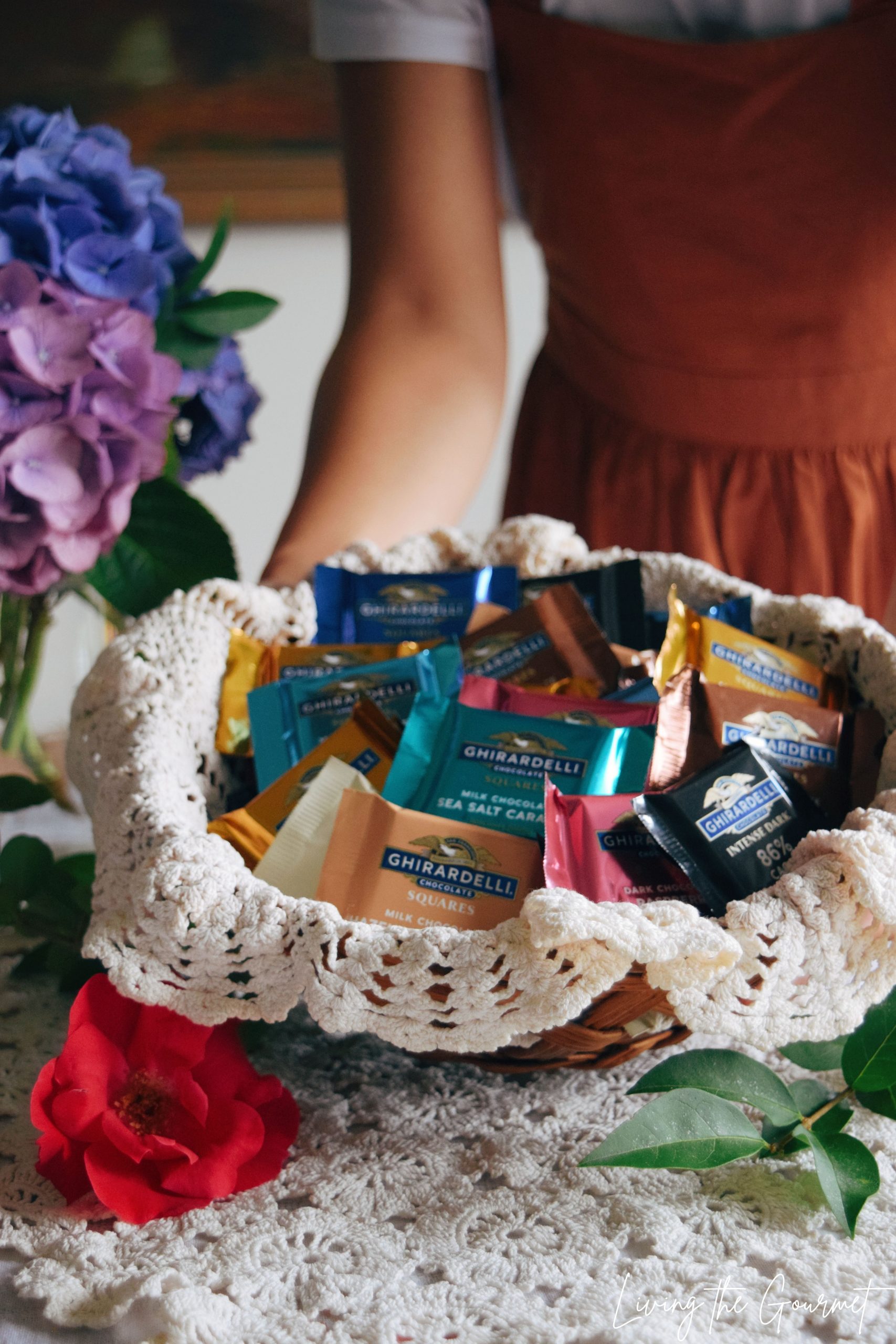 There's an age-old saying I once read from Plato back in high-school that stayed with me all these years, "Be kind, for everyone you meet is fighting a harder battle."
It used to feel like a constant reminder, but now it just feels like an obvious, somewhat, indubitable truth. I think I became more aware of it this past year. The pandemic revealed so much of people- mostly, our weaknesses and our worries; and because it was something we all experienced together, we felt the pull of gravity bring us to our knees and leave us at its mercy.
You can probably relate, but you may be wondering what this has to do with today's post.
Recently, I had the chance to partner with one of my absolute favorite brands to create a gift box (well, a few) for those who needed something to sweeten their day. The opportunity alone, brightened mine.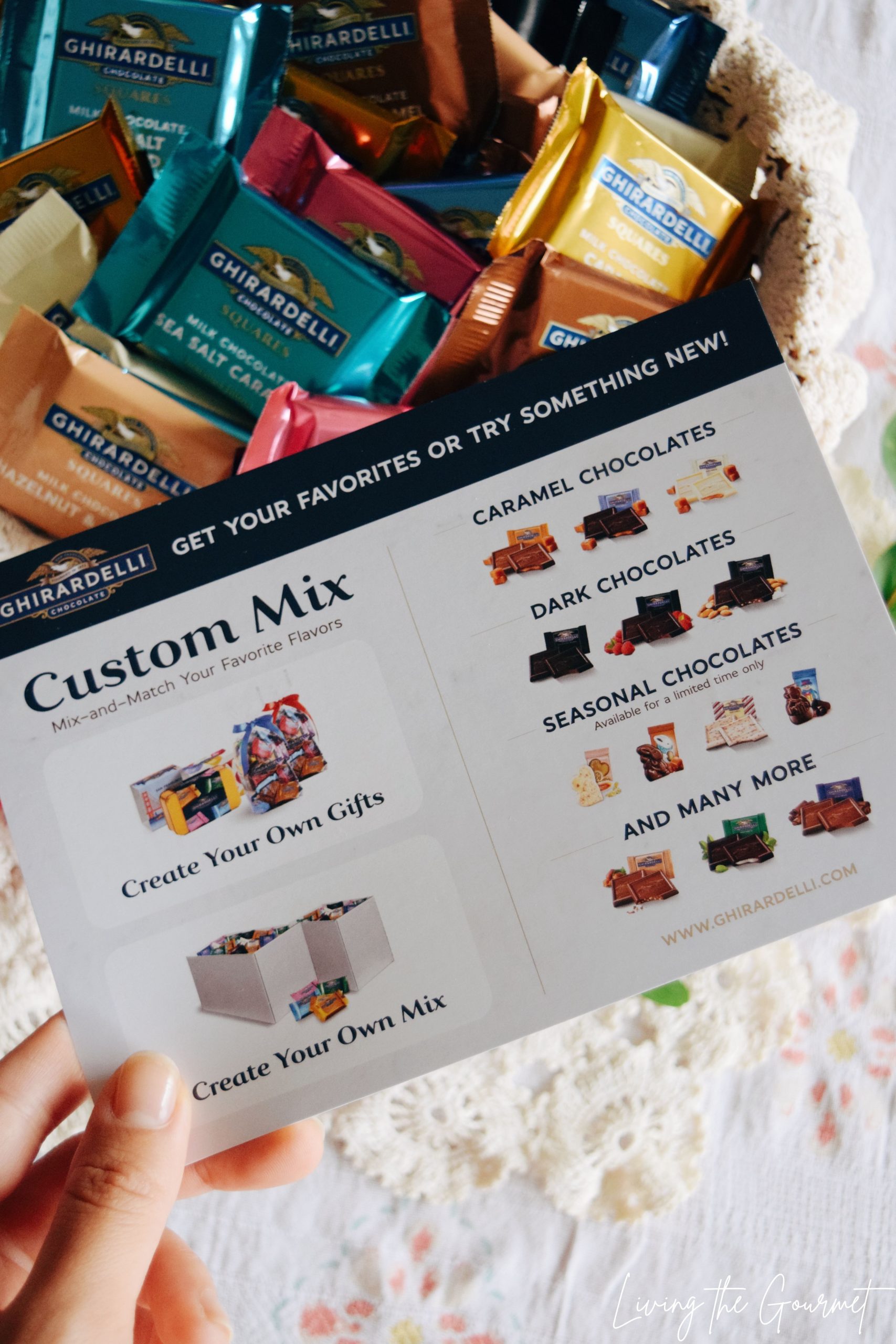 You probably didn't know this, but with Ghirardelli, you can customize your own mix and create a box of your favorite chocolates to gift or to re-stock your own chocolate stash. Gift customization is exclusively available on Ghirardelli.com, so browse around and build a box to your liking.
I was introduced to a much larger variety than I even realized existed in the Ghirardelli world. Of course while my personal favorite remains to be the dark chocolate caramel, the dark chocolate raspberry, and white chocolate caramel are definitely runners-up!
So without further explanation, I guarantee you will find something for everyone to enjoy. If you're an LTG reader, I'm excited to share with you a special 15% discount on your Ghirardelli order when you use code: LIVINGTHEGOURMET15 at checkout.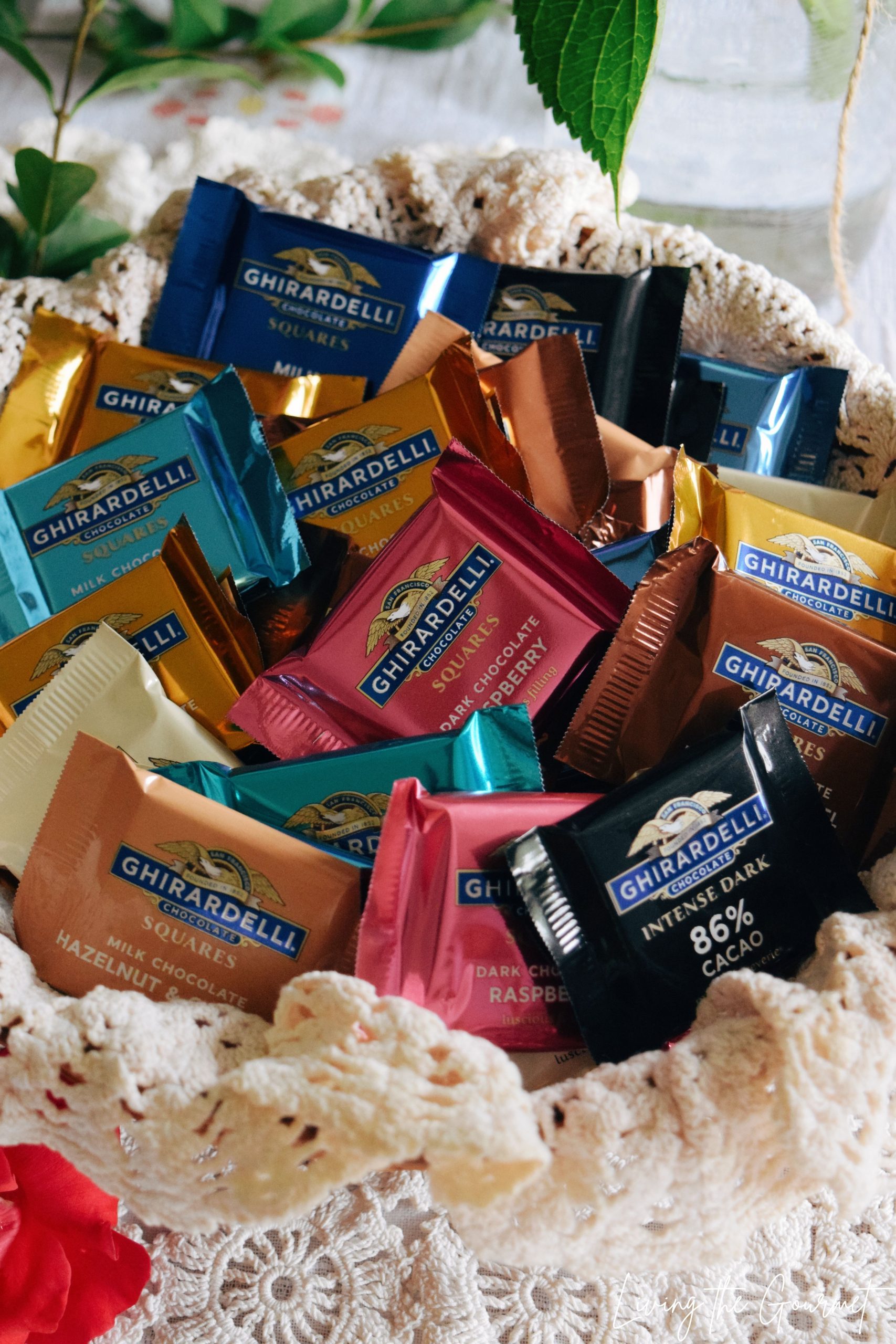 There never has to be a reason to surprise someone and extend an act of kindness. If anything, this past year has taught me that my own insecurities, my anxieties, and even my heartaches are not unique to just me alone. Behind every smile there is a story. Send some love and chocolate to someone you know.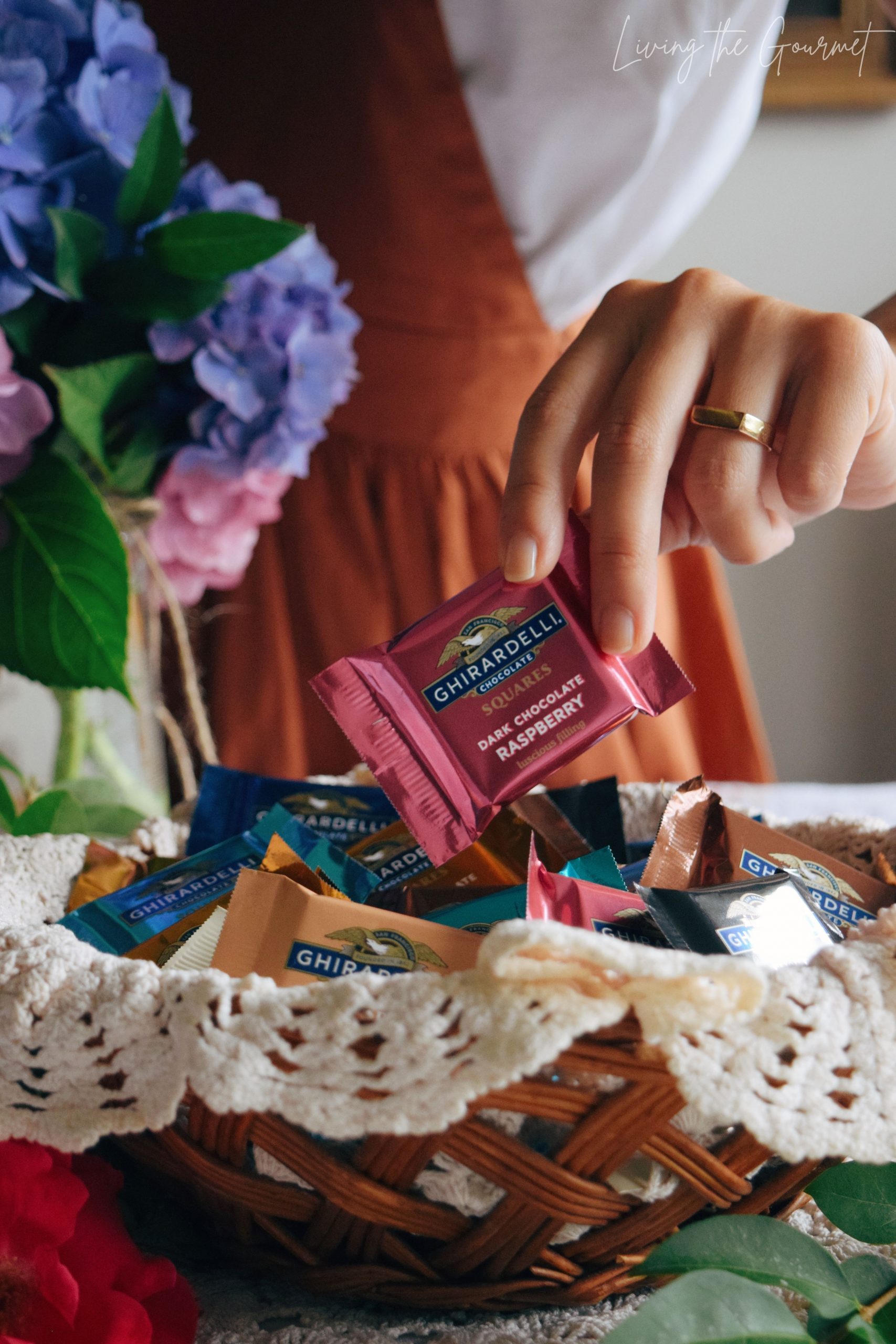 Enjoy with Love!
1