Today's post has been brought to you by Frescobaldi Toscana's Castello Pomino. All opinions expressed are my own. The following message is intended for those 21+. Please enjoy responsibly.
It's been quite a while since I last reviewed an Italian wine, and I admit that I've been spending much of my time reviewing assorted "New World" wines from the USA and South America. So, when the representatives of Frescobaldi, a Tuscan winery, invited me to review one of their bottles, I quickly agreed.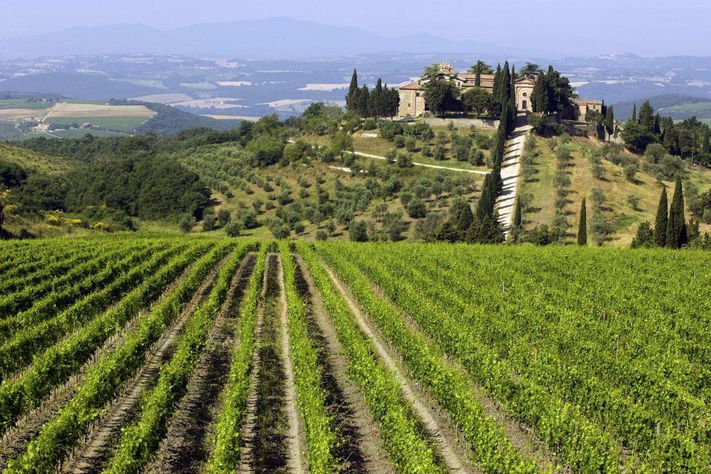 The Where – Tuscany, Italy
In viniculture, 'The Three Great Terroirs' consist of – in order of prestige, value, and production – France, Italy, and Spain. Today's bottle comes to us from Tuscany, which is arguably one of the most iconic regions of Italian winemaking – which in turn makes it "One of the most iconic regions in 'all' of winemaking."
To start, Tuscany is divided across a whopping forty-one DOCs and 11 DOCGs, which are regional classification systems regulating how and where wines are made. Aside from production methods and geography, this classification system also sets rigid quality standards, including but not limited to standardized taste testing.
However, despite this vast area of literally dozens of specified production areas and methods into which Tuscany is divided, the bedrock of Tuscan winemaking is a single varietal – Sangiovese. Sangiovese so dominates the region that it is almost impossible to talk about Tuscan winemaking without giving mention to the grape that produces the dry red wines for which Tuscany is famous. Prized for its high acid, 'pleasantly firm' tannins and balance, a quality wine based on Sangiovese will evoke images of ripe dark cherries and black stonefruit, perforated with stark herbal notes. Chianti, Vino Nobile di Montepulciano, and Brunello di Montalcino (all of which we've reviewed here on Living the Gourmet), are just a few of the world-renowned wines produced from Sangiovese.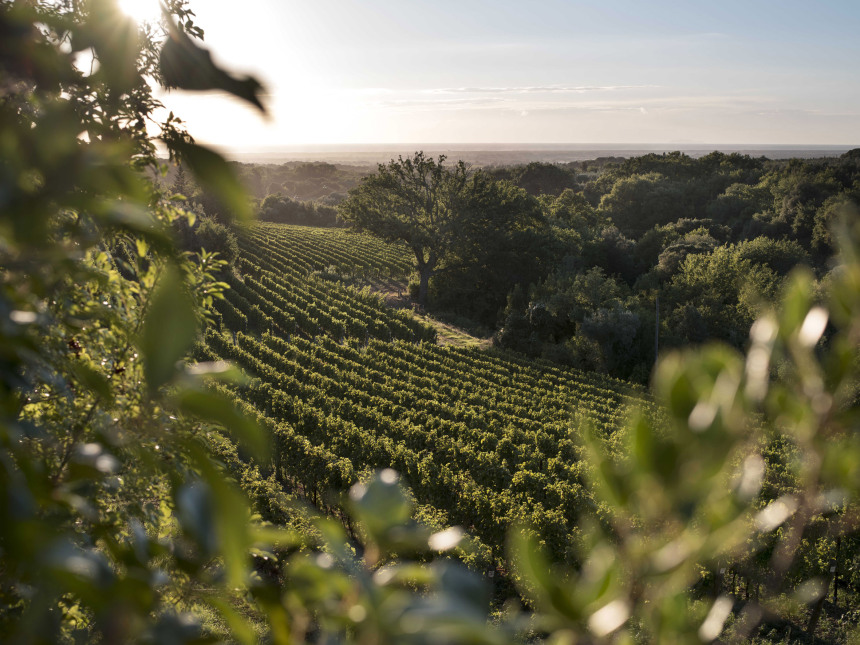 However, Sangiovese is assuredly 'not' the beginning and end of the story of Tuscan winemaking. For example, the 1970s saw the rise of 'Super Tuscans,' an unofficial term used to describe several high-quality Tuscan wines that were – for one reason or another – excluded from receiving DOC or DOCG status by breaking traditional Italian winemaking norms. Regardless of local labeling, a number of these wines achieved critical acclaim, as well as commercial success, and ended up becoming 'cult wines' that commanded high prices. Over the ensuing decades some of these 'Super Tuscans' were granted DOC or DOCG status – although it can be argued that such status detracted from their 'cult' mystique as 'rogue labels.' Aside from the controversial 'Super Tuscans,' other wines have also seen success across Tuscany, such as Syrah, Merlot, and Cabernet Sauvignon.
Tight regulations and quality standards aside, climate is perhaps the foremost factor in Tuscany's success. The region's warm and temperate coastline is flanked by inland hillsides and mountains, which help temper the region's searing summers, which in turn contributes to increased temperature variation. This temperature variation between the hills, mountains, and warm coastline help balance the sugars and acidity of the region's grapes. Sangiovese performs best when it receives maximum direct sunlight, and as such the hilly terrain of the region is almost tailormade for this grape, with the majority of area's vineyards being planted at elevations of between some five-hundred and sixteen-hundred feet. This higher elevation further increases temperature variance, which further increases the balance in sugar and acidity.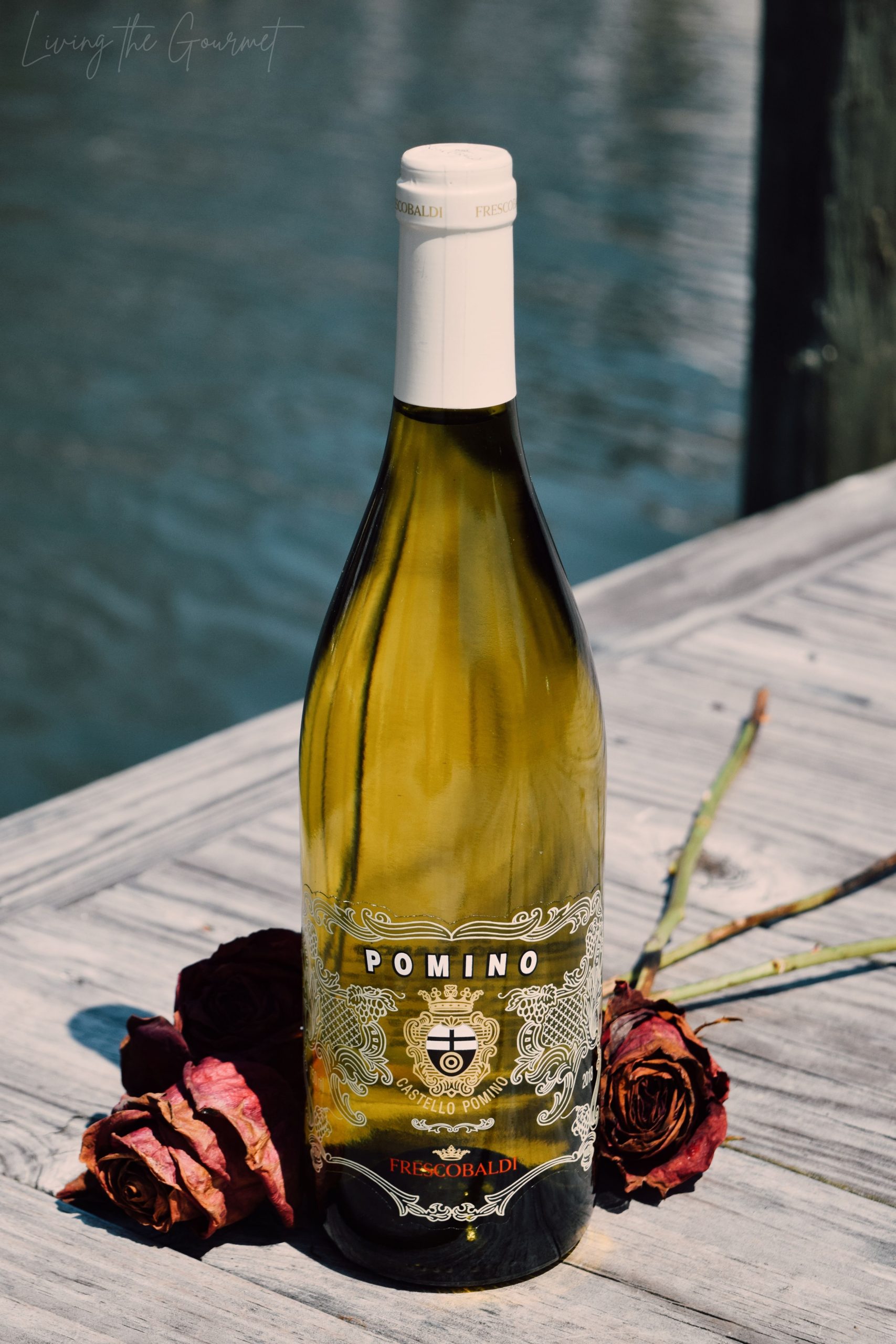 The Bottle – A Showcase
Today we are sampling a Frescobaldi Castello Pomino.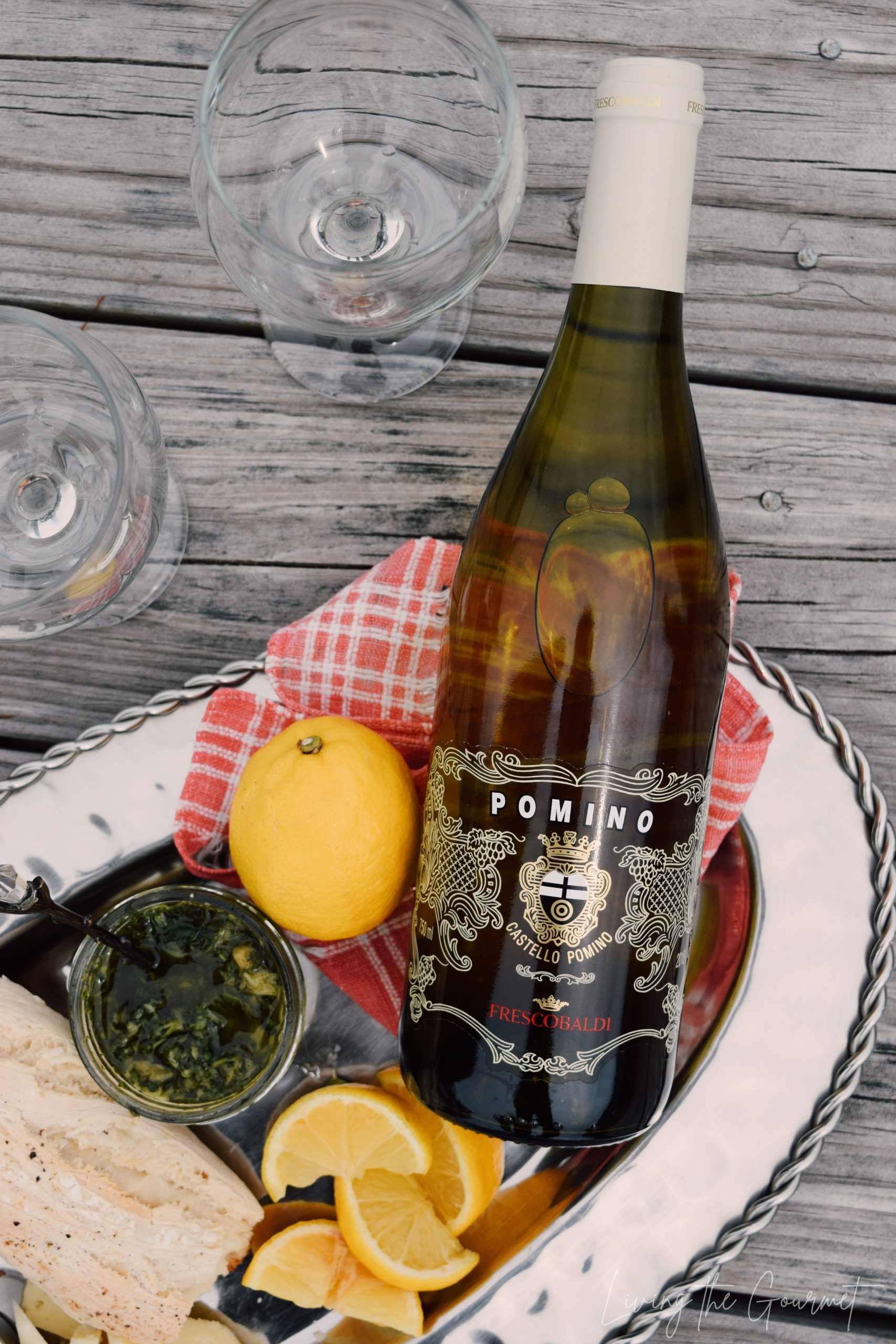 The Review – Aromatics and Tasting Notes
This Castello Pomino introduces itself with an absolutely delightful bouquet of fresh citrus and bright floral notes, think white summer flowers, sliced green apple laced throughout, and a sprinkling of fresh lemon zest. Hints of oak are present but quite vague, and very much in the background, while faint whiffs of vanilla waft off the top of the glass every now and again. The end result is a pleasant and surprisingly complex bouquet. On the palate, the wine is crisp and refreshing, with a sharp acidity.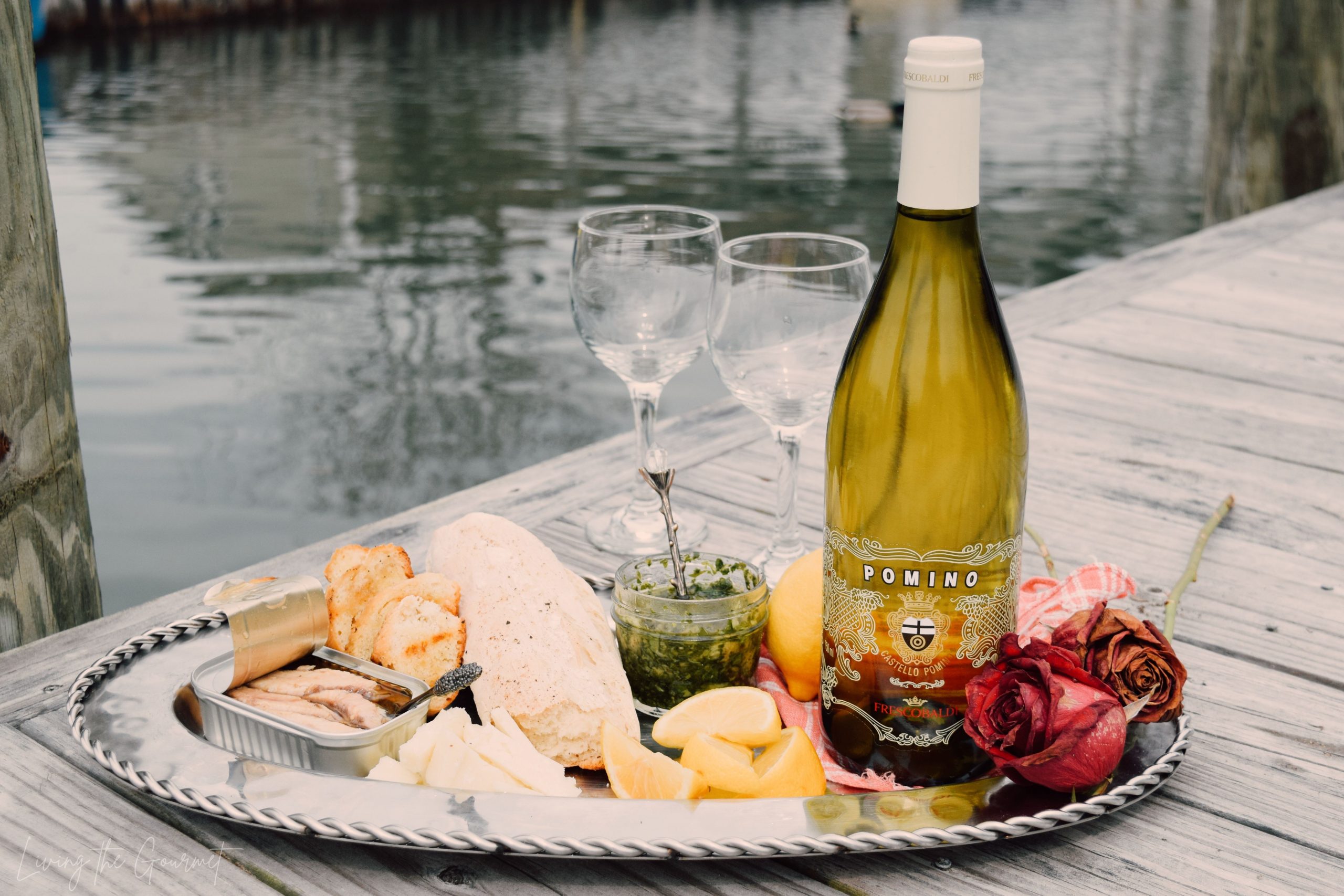 What to Eat – Pairing
1) Appetizers. Think light and festive starters, as this is really 'not' an entrée bottle, but rather something you'll sip before a meal on its own or with appetizers, such a lush charcuterie board, with my suggestions for such found here.
2) Seafood. However, you might also consider light seafood, but stay away from overly 'fatty,' 'substantial,' or 'oily' bodied fishes, such as salmon or shark, or from heavily prepared seafood such as lobster bathed in butter or cream-sauced clams, since today's wine is still very much on the lighter end of the spectrum, and as such it would easily risk being overpowered. Instead, think white bodied, flakier, lighter bodied fish, preferably prepared with either an herbed butter sauce, oil and herbs, or a light marinade.
3) Pasta. Light pastas would also pair nicely, such as linguine tossed with pesto and fried zuchinni blossoms. You might also consider pasta tossed with a simple mix of cherry tomatoes, fresh baby bella mushrooms, fresh garlic, and plenty of basil. The theme here is light, simple, and an avoidance of 'heavy' or 'harsh' flavors, lest you would risk overwhelming the wine.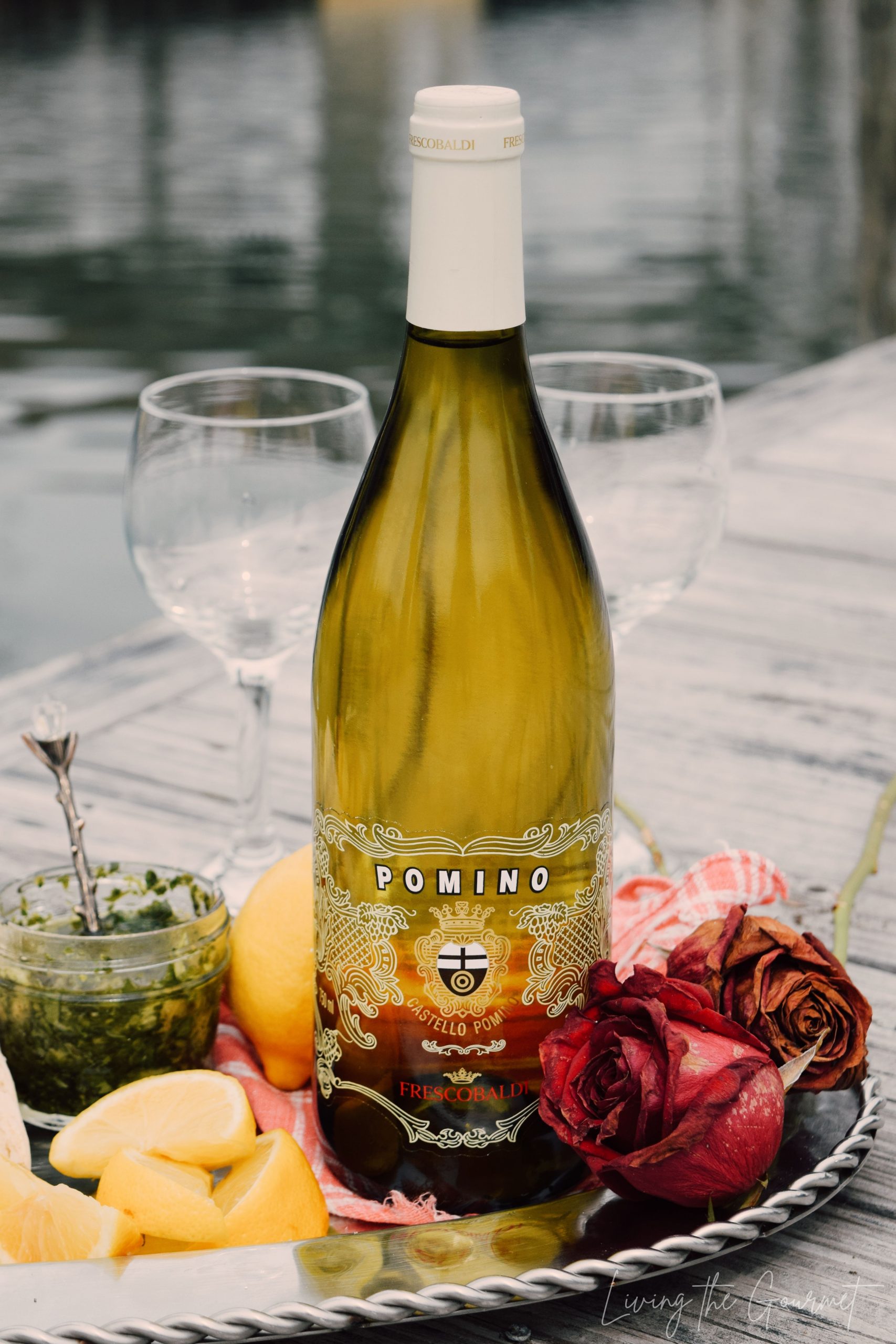 Have you Tried it? Have you tried today's wine, or prepared today's recipe? If so, we would love to hear from you! Give us a shout out on Instagram or Facebook with a picture of what you prepared, or let us know down below in the comments how it turned out! We can't wait to hear from you!
0