This post has been compensated by Inmar Intelligence and its advertiser. All opinions are mine alone. #MyMazolaMarinade
Today, I decided to prepare the year's first barbecue recipe with some help from my friends over at Mazola® Corn Oil. A clinical study showed Mazola Corn Oil reduces cholesterol 2x more than extra virgin olive oil. To learn more about this claim, visit Mazola Corn Oil, but more on them in just a minute.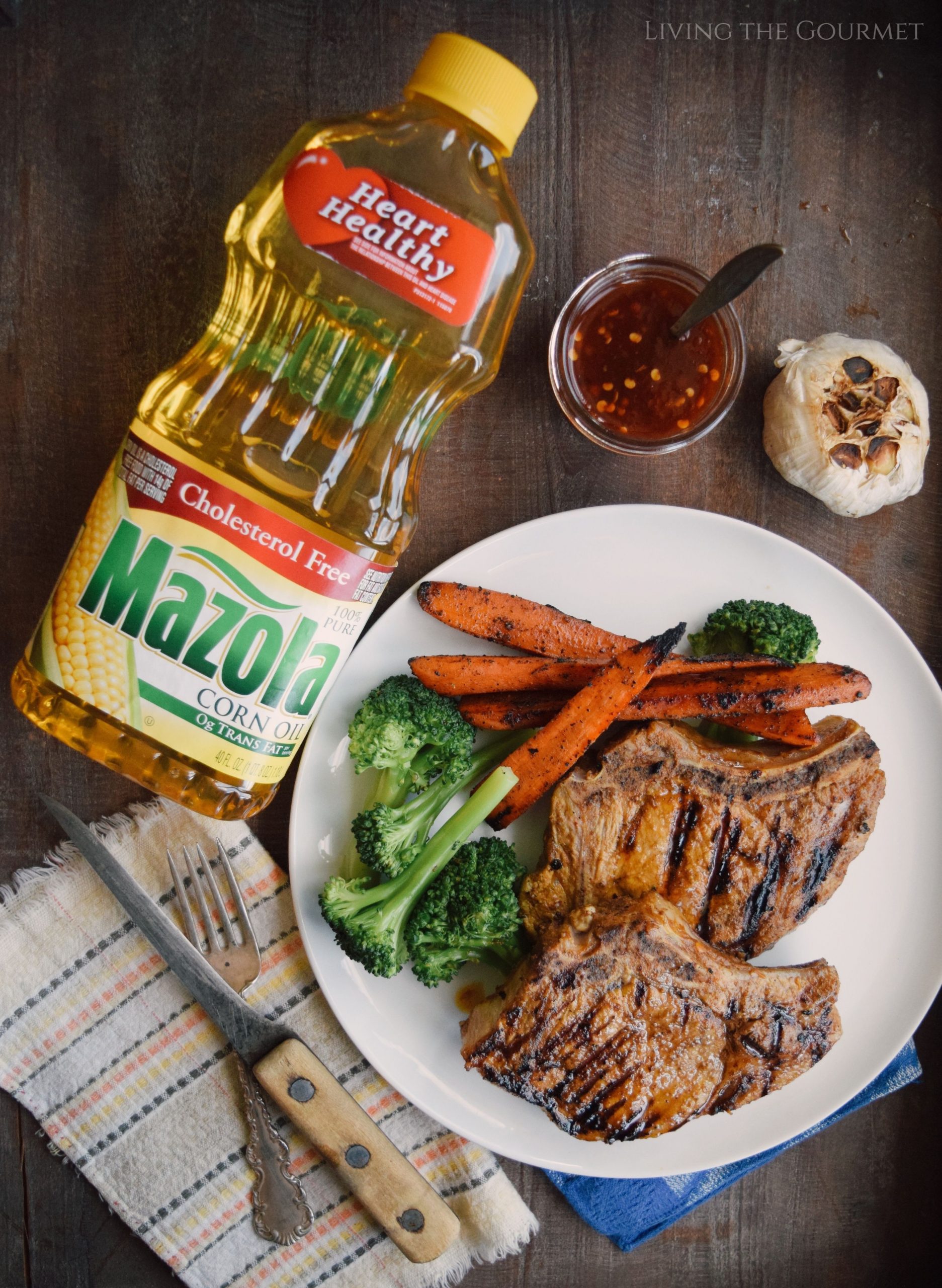 While winter seems intent on 'not' leaving the Northeast Corridor this year (we literally have snow forecast for tomorrow at the time this post was being written), I simply couldn't remain pent up for even another second. Winter in the middle of May or not, with the same spirit of exploration and adventure with which my forebearers arrived on this content generations ago, I threw open the back door, intent on confronting and reclaiming the forgotten world of my backyard. Steeled in frontierswoman grit, I recoiled only momentarily at the strange and unfamiliar golden aura that flooded into my home, washing over me like a blindingly radiant wave that stung my unshielded eyes. Natural light!
With a bag of last year's charcoal gripped in one hand, and a platter of marinated pork balanced in the other, I ventured out into that wide world beyond the backdoor, intent on reintroducing myself to "Outside" in the only way I could imagine doing – barbecuing.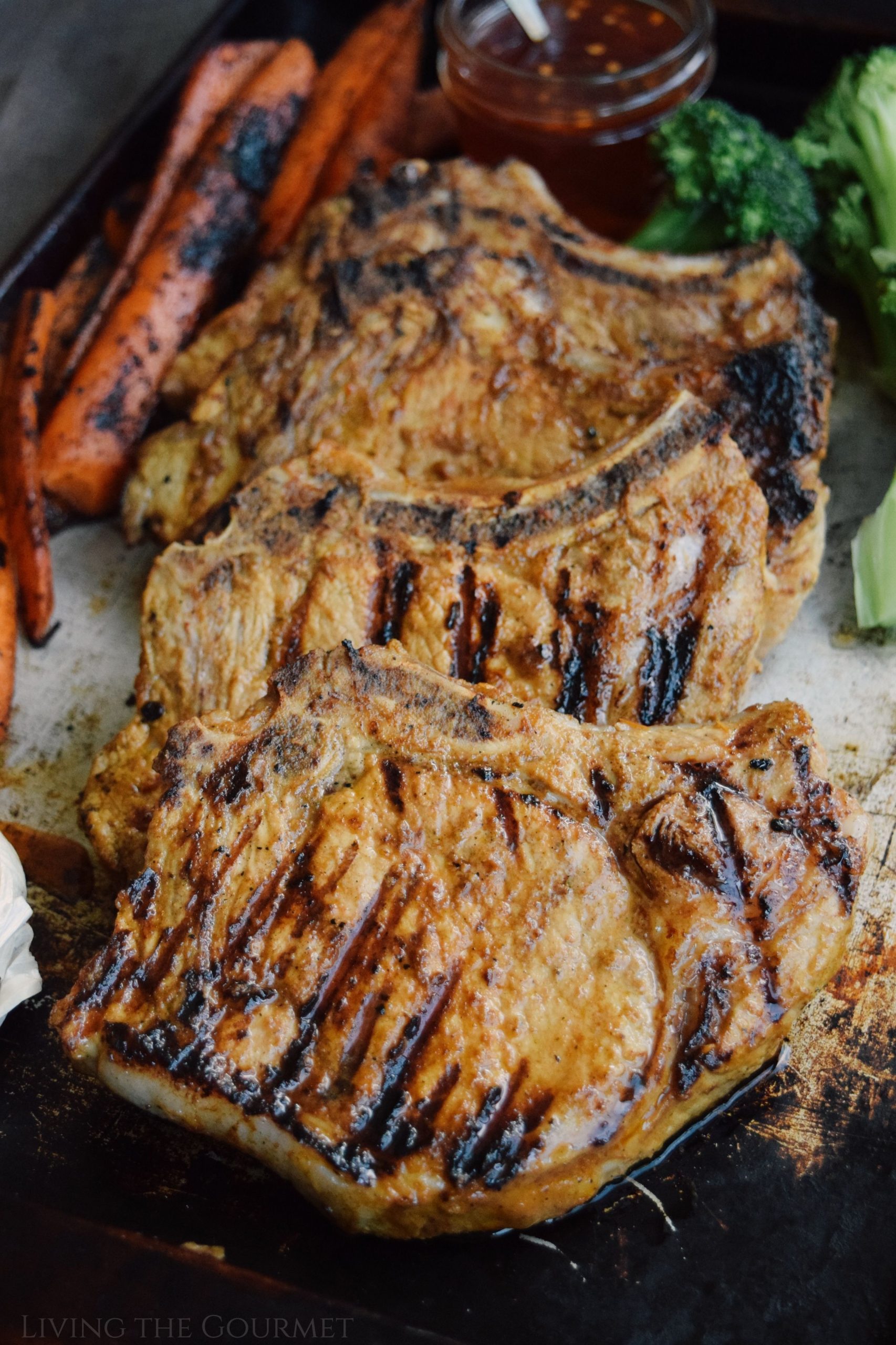 Ingredient Notes and Tips
1) The Honey. The Honey and Chili Paste dipping sauce is just that – honey and chili paste. Now, I've written here before that when you're cooking honey, or masking it behind 'harsh' or 'dense' ingredients, that it's fine to use store-brand, pasteurized honey. However, for a recipe where the honey is front and center, if you have access to a decent 'raw honey,' particularly something like delicate acacia honey, or raw organic wild flower honey, a recipe like today's Honey and Chili Paste Dipping Sauce is where those types of honey really shine. Since you're 'not' either destroying the delicate textures via cooking, or hiding the nuanced flavors behind dense or overpowering ingredients, the natural qualities that make such 'gourmet honeys' desirable really do shine through. That said, don't worry if all you have on hand is a generic brand of pasteurized clover honey, because it will do just fine as well.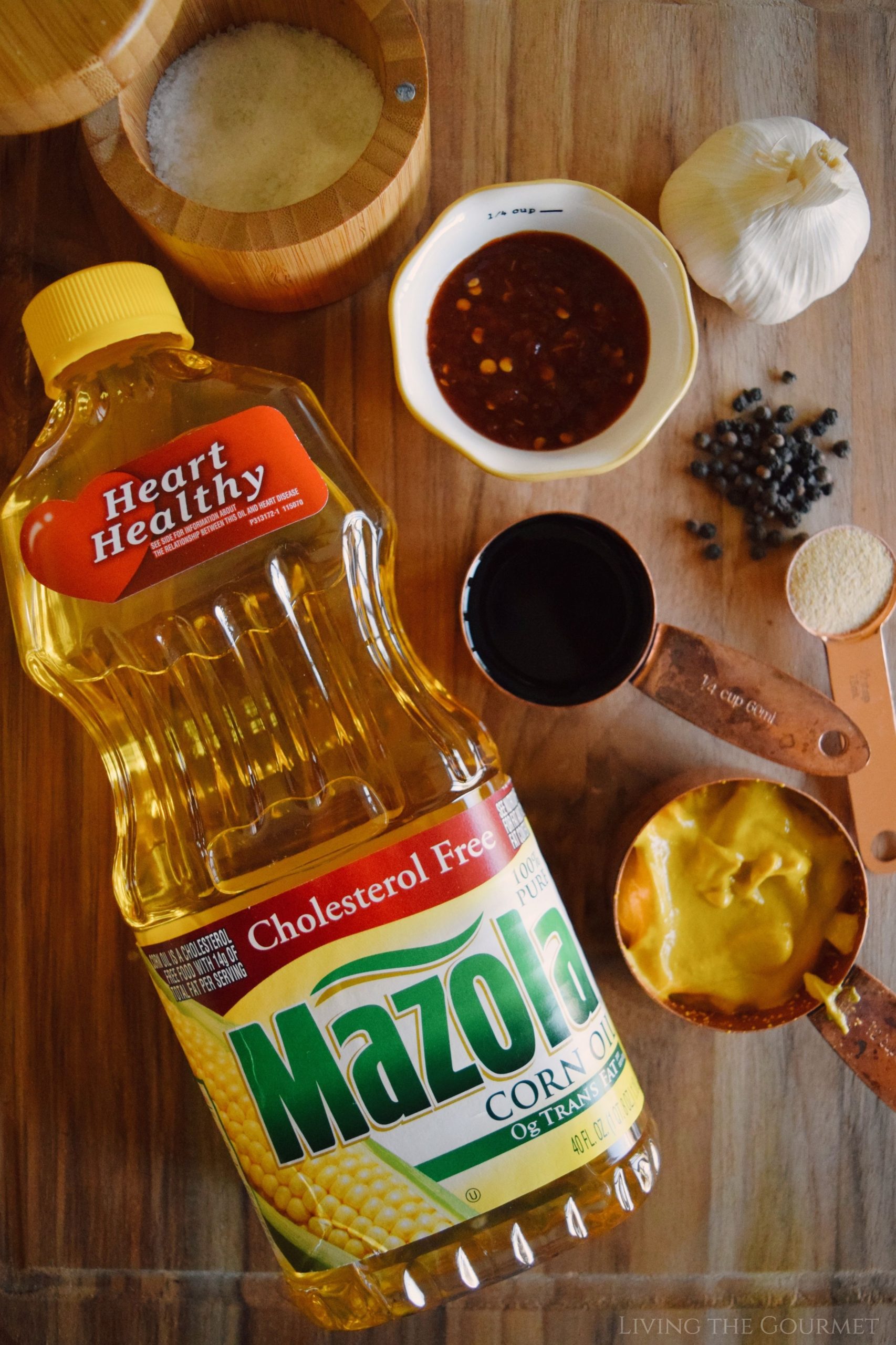 2) Smoke Points – Barbecuing and Oil. The 'smoke point' of an oil is the temperature at which an oil begins to, essentially, 'burn.' As the oil 'burns,' it begins to break down chemically, losing its nutritional value – and possibly even becoming toxic, while at the same time imbuing your food with unpleasant flavors. Some other oils, for example, have a smoke point of around 375-400 degrees Fahrenheit. Thus, as you can imagine it's going to begin to 'smoke' pretty rapidly once it hits the grill. Mazola Corn Oil, by comparison, has a smoke point of 450 degrees Fahrenheit, making it optimal for grilling and high temperature roasting.
3) The Mustard Matters. Yellow mustard, plain yellow mustard, is what you want for today's recipe – and there are a couple of reasons for this. To explain why, we first need to explore what spicy brown or deli-style mustard is, and what 'whole grain' mustard is. To start, it's not so much that you 'want' to use yellow mustard, but rather that certain qualities in deli-style and whole grain mustard is simply not desirable in today's recipe. To start, spicy brown or deli-style mustard includes a range of ingredients to achieve its signature 'spiciness.' These can include any combination of ginger, nutmeg, cinnamon, paprika, coarsely ground peppercorn, chili powder, and coarsely ground mustard seed. This type of mustard is often called 'deli-style' for the simple reason that delis often pair this mustard with 'hardy' meats like pastrami, sausage, and salami – where you need a hardier, spicier mustard to stand up to the meat it's being slathered on. Simply put, we don't want these ancillary flavors in today's pork chops – they just aren't needed. On the opposite end of the spectrum we have 'whole grain mustard,' which is even spicier and more heavily textured than deli-style mustard, except that all of its 'pungency' and 'heat' comes from its blissfully powerful concentration of 'mustard.' It uses very coarsely ground (or even whole) mustard seeds to achieve its signature texture and biting flavor. Now, while I love whole grain mustard as much as the next gourmet – it would simply be overpowering in today's recipe, and take away from, or even mask, the other flavors in today's marinade. Thus, plain yellow mustard it is. Trust me…or don't, and if you don't please let me know in the comments below how it turned out, I love hearing from you guys!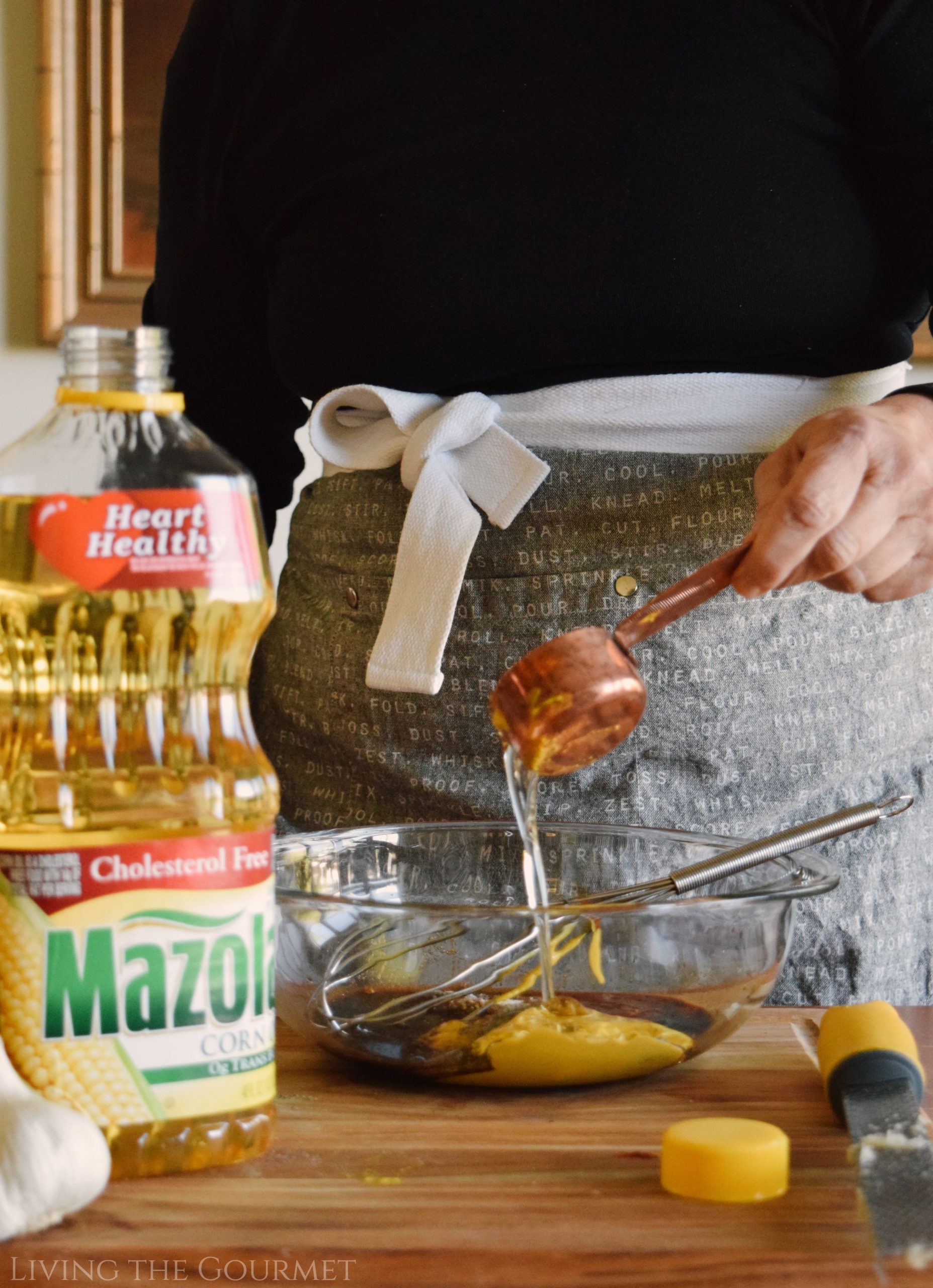 4) Mazola Corn Oil. Smoke points aside, we're using Mazola Corn Oil for another important reason – flavor neutrality. Corn oil is almost completely flavor neutral, meaning it functions 'strictly' as a carrier for the other ingredients in the marinade, without imparting any flavor of its own, allowing the other ingredients to shine through, and this is exactly what we're looking for in an oil for today's recipe. As a side note, this also makes it great for things like salad dressings.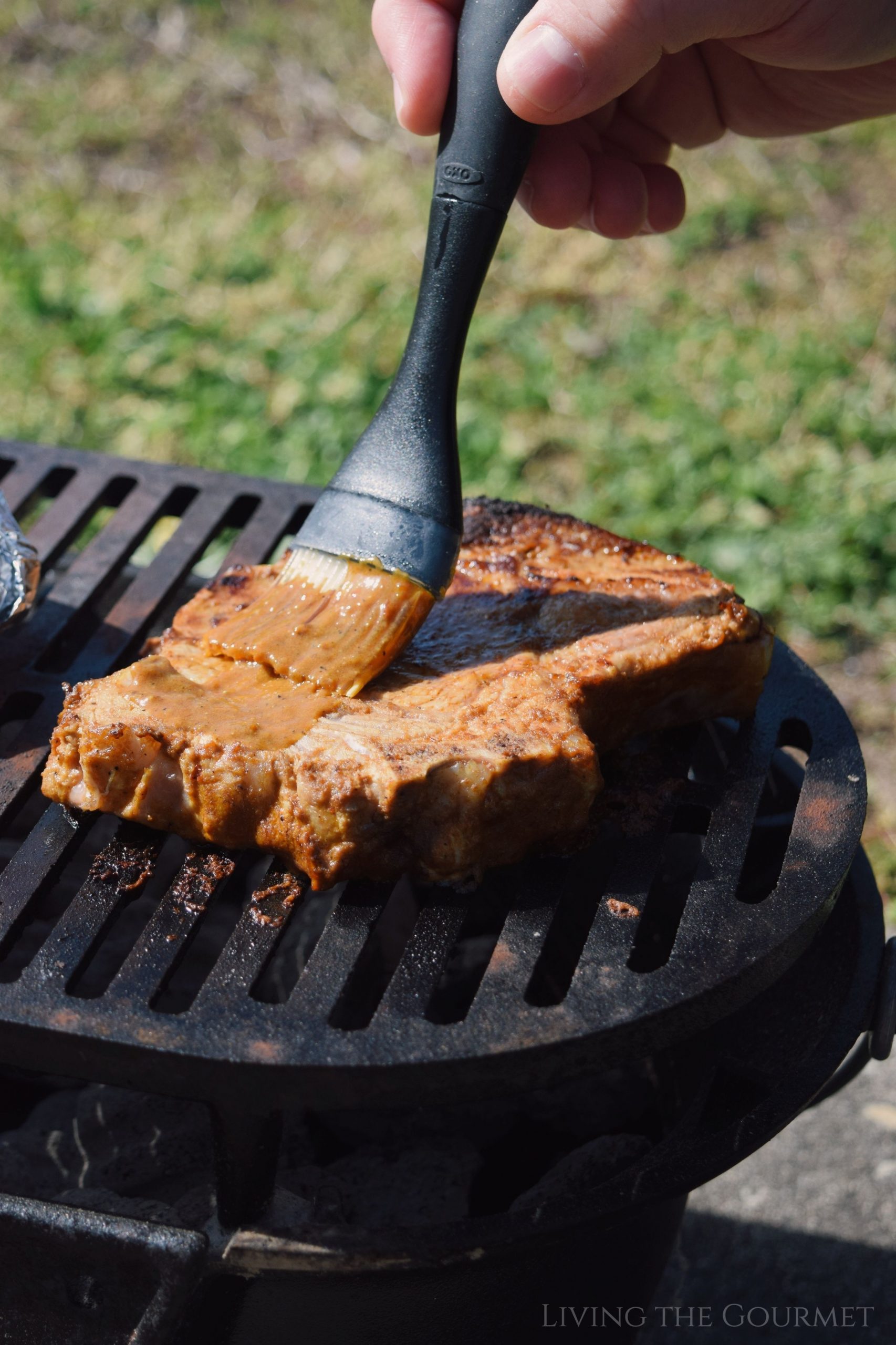 Selecting Quality Pork Chops
Selecting quality pork is less of an art form than selecting quality beef, but it's also less 'cut and dry' than selecting quality fish.
I say this because when selecting quality beef, you're not 'only' weighing signs of quality, you're also weighing a lot of factors that come down to preference and purpose – which may have 'nothing' to do with the meat's actual quality. Contrast that to selecting quality fish, where 'all' you're judging are assorted signs of freshness – fish is either fresh or it's not, and freshness in fish is almost solely what determines quality.
Pork, and chicken for that matter, is somewhere in the middle. With that said, you still want to be just as picky with the pork you eat as with beef and fish.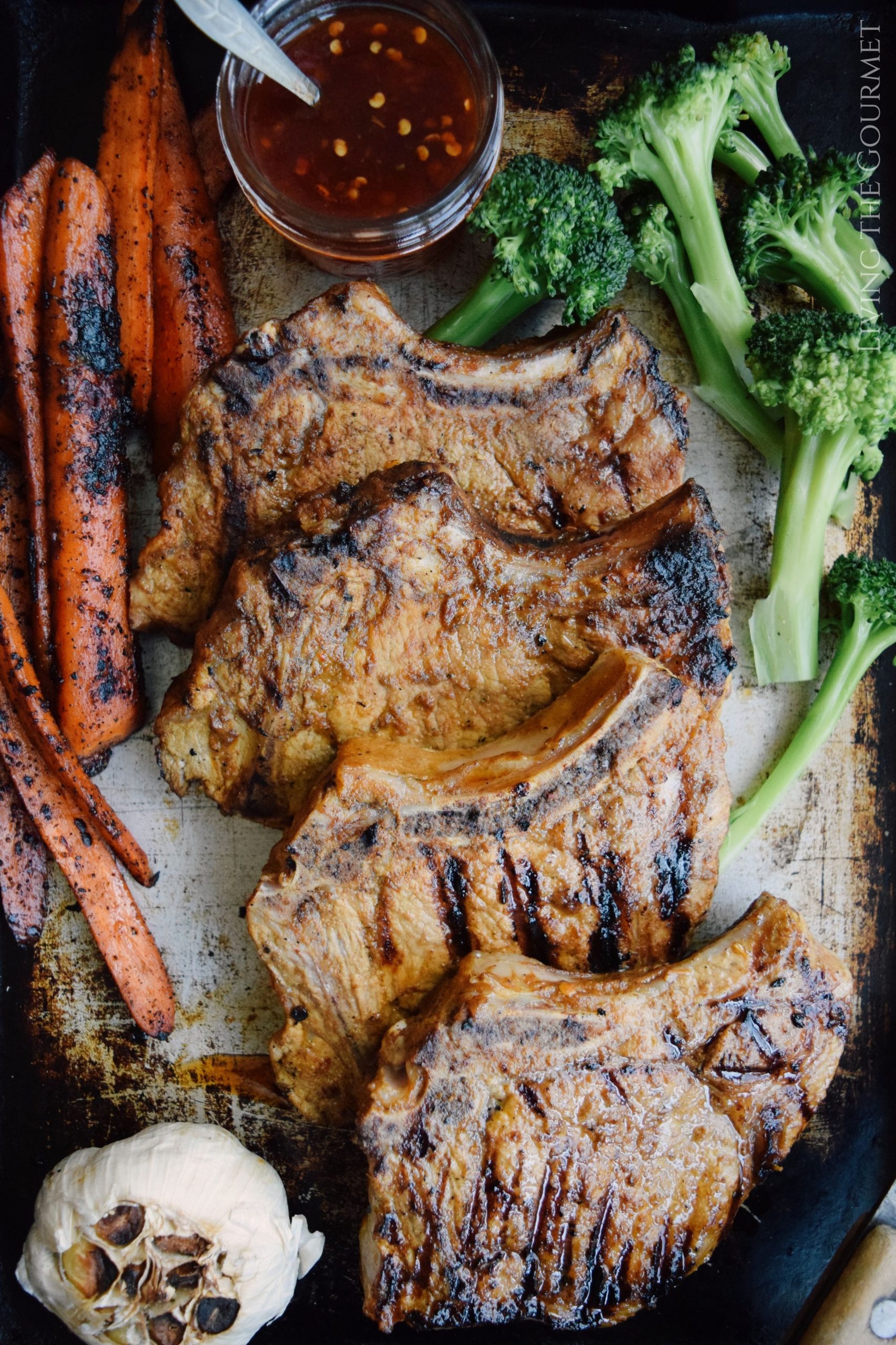 With that in mind, here are some tips for selecting quality pork:
1) The Color – Pinker is Better. As with other meats, you want to pay close attention to the color. If the pork is 'grey' or 'whitish,' that means a lot of its juices have either 'set,' due to being left out for too long, or that they have simply drained away somewhere on its journey to your market shelf. By contrast, pork that is pinkish or 'rosy red' is still full of free-flowing juice, and will provide you with a tender, juicier piece of meat, and a more flavorful experience overall. This is also an indication that the meat hasn't been sitting on a shelf, and of better-quality handling over all.
2) Marbling – The Skinny on Fat. The truth here is that if you want a 'good' tasting piece of meat, you need a piece with a decent amount of fat. The fat is where the flavor is. When the pork is cooking, the more 'fat' that reduces into the pan for the meat to cook in, and that 'absorbs' into the meat itself, the better tasting the pork will be – and the juicier it will be. You want a nice 'rind' of fat on the outside of the meat, as well as 'speckled' within the meat itself.
3) The Color of the Fat. The fat should be white. Period. Specs of 'red' or 'black' or traces of grey are a nonstarter. Those are signs of decay and poor handling.
4) Bones are White. If buying 'bone-in' pork, and this applies to all cuts with bones, you want a 'white' or 'off-white' bone. Dark bones are sign of encroaching decay, meaning the pork has been sitting out on the shelf much too long.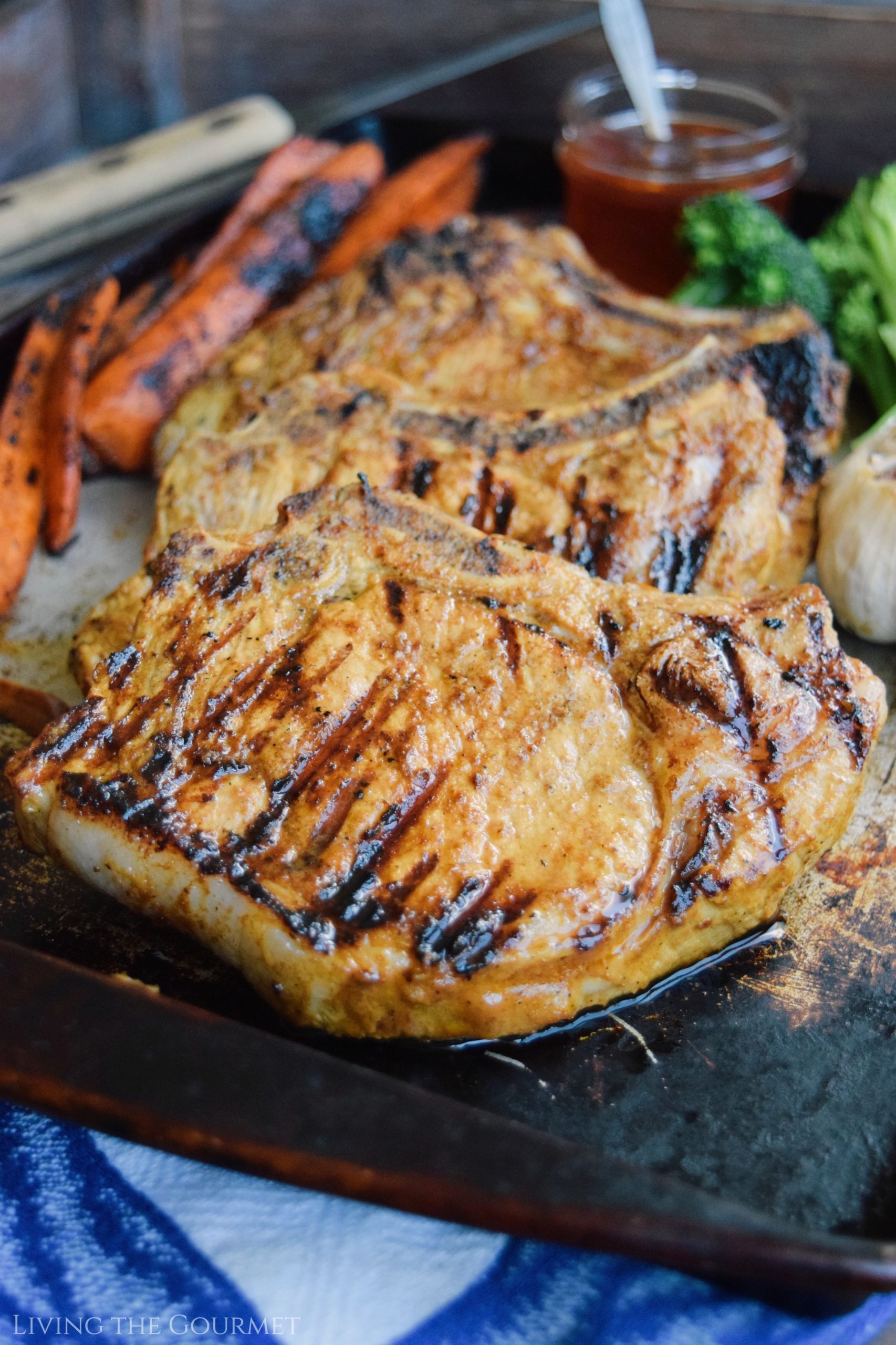 Print
Spicy Honey Mustard Grilled Pork Chops
Author:
Prep Time:

10 minutes

Cook Time:

15 minutes

Total Time:

25 minutes

Yield:

4

1

x
4

– bone in pork chops – about

1/2

inch thick
For the Honey Mustard Marinade:
1/3

cup

yellow mustard

1/4

cup

balsamic vinegar

1/4

cup

honey

1/3

cup

Mazola Corn Oil

3

tbs. chili paste

1 tsp

. salt

1 tsp

. black pepper

1 tsp

. garlic powder

2

cloves grated garlic
For the Honey and Chili Paste Mixture:
1/4

cup

honey

2 tsp

. Chili Paste
Instructions
Combine the honey and Chili paste in a small bowl and stir.
Combine all of the ingredients for the marinade in a bowl and whisk.
Reserve a quarter of the marinade for brushing the pork chops while grilling.
Place the pork chops in a bowl and cover with the marinade. Toss the pork chops so that the marinade covers both sides of the pork chops.
Refrigerate for at least one hour to overnight.
Heat an outdoor grill. Grill over medium-high heat until lightly golden, about 3-5 minutes per side. The cooking time will depend on the thickness of the pork chop and if it is a bone-in or boneless pork chop.
Brush the pork chops with the reserved marinade while bar-b-qing.
Pork should have an internal temperature of 145 degrees F.
However, do not overcook the pork chop, it will become dry and tough.
Let the pork rest for 3 – 5 minutes before serving.
Serve the pork with a honey and chili paste mixture, if desired.
Notes
Prep Time does NOT include Inactive Prep Time.
Recipe Card powered by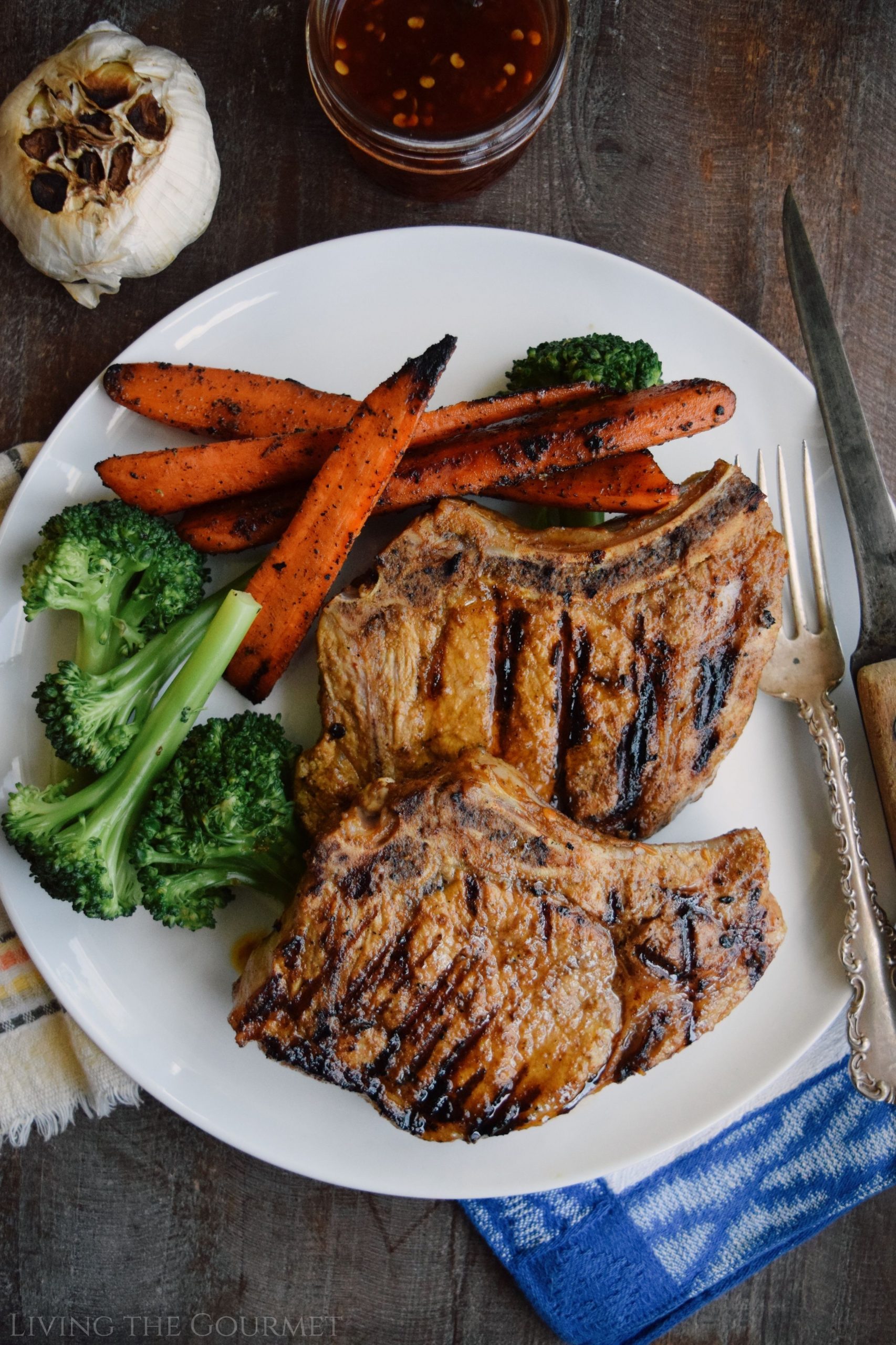 And that's really it for selecting quality pork. Don't forget to check out Mazola.com for more info on today's star ingredient, and let me know in the comments how today's recipe turned out.
If You Enjoyed Today's Recipe…
Be sure to follow us on Instagram to stay up to date with all things Living the Gourmet, and for more great recipes, tips and tricks.
Did you make this recipe?
If so, let me know in the comments down below, or post a picture to Instagram, or to Pinterest, and I'll give you a shoutout on Instagram, or post your pin to one of my Pinterest boards!
Mazola Corn Oil is an all-purpose, cholesterol free cooking oil that is smart heart-heathy choice for your family. Variety of uses include baking, grilling, sautéing, stir frying, or mixing up a marinade or dressing. See Mazola.com for more information.
0