These slightly sweet, buttery pastries are filled with a fruit jam and served traditionally for Purim. Today's recipe features a crisp cookie folded around a date and citrus filling then baked to golden perfection.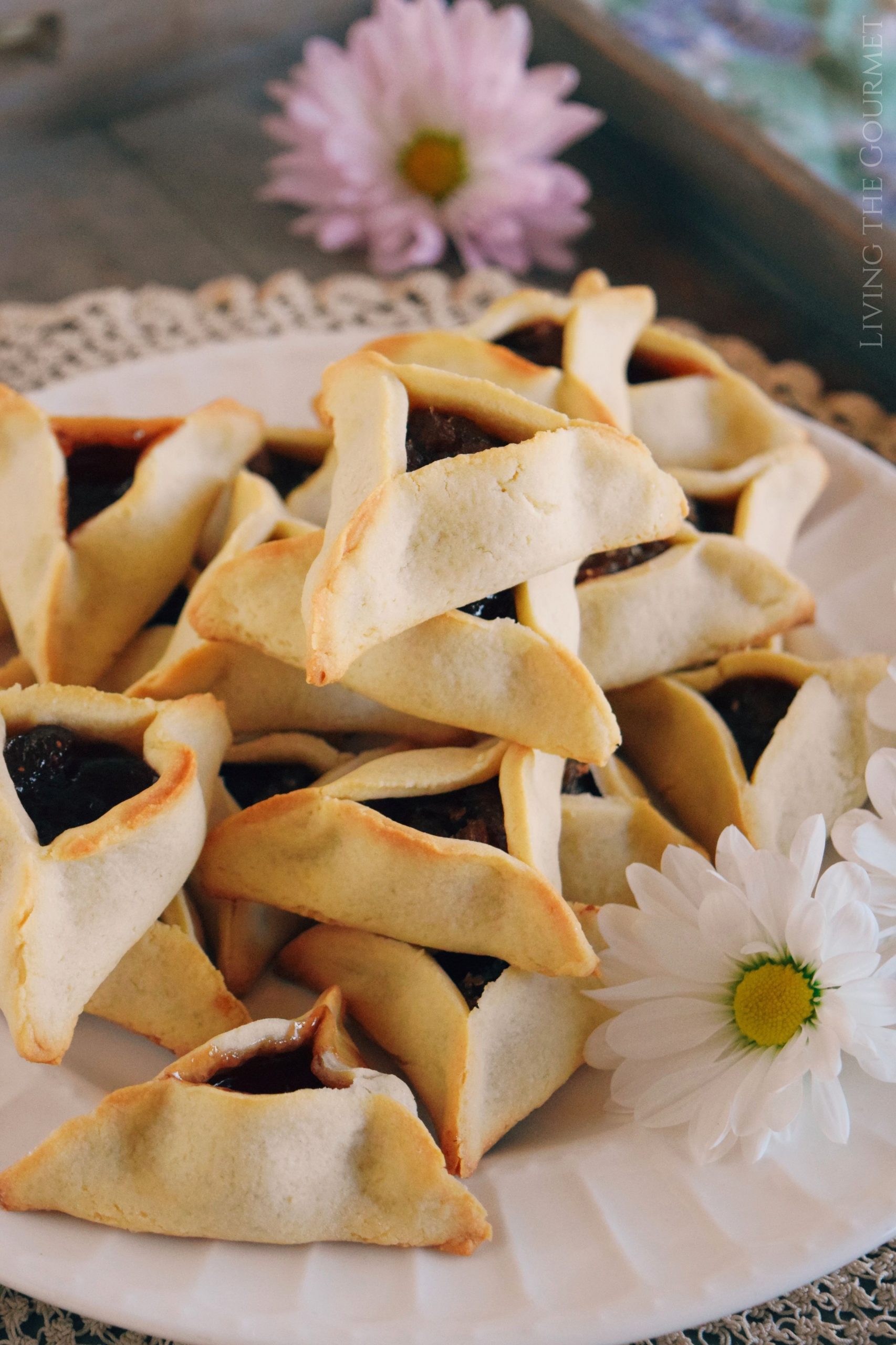 Hamantaschen are a beautiful dessert that can be enjoyed equally beside a cup of coffee or tea. Though the recipe may reveal itself to be quite simple, do not be fooled so easily. I've heard some can find these little gems to be dry or not sweet enough depending on where you buy them; but like with many other dishes, Hamantaschen are best when homemade. Today's recipe will guarantee a softly sweet cookie wrapped around a delicious fruit paste reminiscent of the past.
There is some debate over the ingredients, but I prefer to stick to the traditional recipe which calls for a dough made with butter (not oil), and a filling made of dried fruit (not chocolate) for added sweetness to this already subtly sweet confection.
So without further adieu, let's jump into the story behind the Hamantaschen, the variations, and how to perfect these triangular cookies right at home.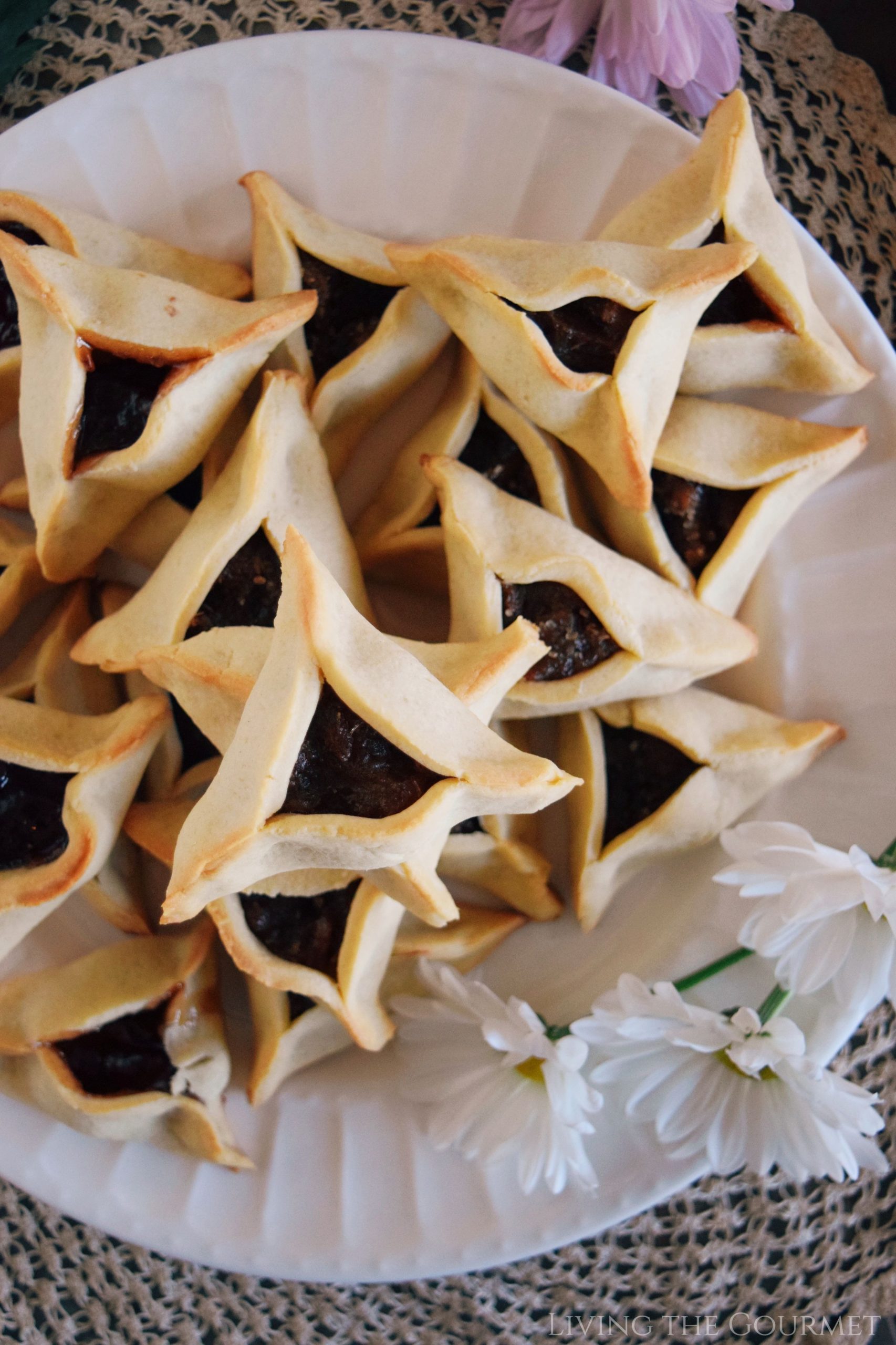 The Star of Persia
Purim is a Jewish holiday that commemorates the saving of the Jewish people from Haman, a vizier of the Persian empire who sought to kill all the Jews of Persia. However, the Jews were saved by a woman named Hadassah, or more popularly, Esther, who thwarts Haman's intended genocide by revealing Haman's true intentions to the emperor and influences the emperor to kill Haman instead.
So on this day, the Jews celebrate that stunning victory that saved their people, by reading from the Megillah (Book of Esther), dancing, and feasting.
Now, there are many symbols behind the Hamantaschen, and since Hamantash directly translates to "Haman's ears", as it was customary to to cut off the enemy's ears before their execution, many believe that is the main symbolism. Some also believe that the three points of the Hamantaschen cookie symbolizes the three Patriarchs of Judaism- Abraham, Isaac, and Jacob. There is also the idea that these three-pointed cookies symbolize the heroine behind it all- Queen Esther, which in Persian means, star.
Needless to say, there are many hidden messages behind the Book of Esther and some beautiful takeaways we can all embrace and learn from.
Notes for a Perfect Cookie
Defining the perfect cookie is controversial territory, and while I, myself, may not be able to propose what the perfect cookie may actually be, there are certainly a few rules to baking that simply cannot be bent.
1. Everything's Better with Butter. You can fight me on this, but really? You'd try to argue that butter doesn't make everything better? When it comes to cookies, nine out of ten times I opt for butter. Why? Because flavor and texture. When you come right down to it, you can't beat the taste of real fat and that means butter over oil and butter substitutes. Which brings us to our next point- some most cookies work best with solid fat. Those made with oil, come out crumblier and unappealingly greasy as opposed to those made with butter, which come out with a softer center and crisper edge. Lesson of the day- don't be afraid to bake with butter.
2. Chill Out. When making shaped or cutout cookies, it's a necessary step to chill your dough before baking and personally even when it comes to certain drop cookies like chocolate chip, I like to chill my dough if I can beforehand. It not only ensures easier handling if you have to roll your dough out, but the fat in the chilled cookie dough takes longer to melt which means less cookies spread. So, it's a good rule of thumb when baking cookies to let the dough rest in a cool place for at least 30 minutes.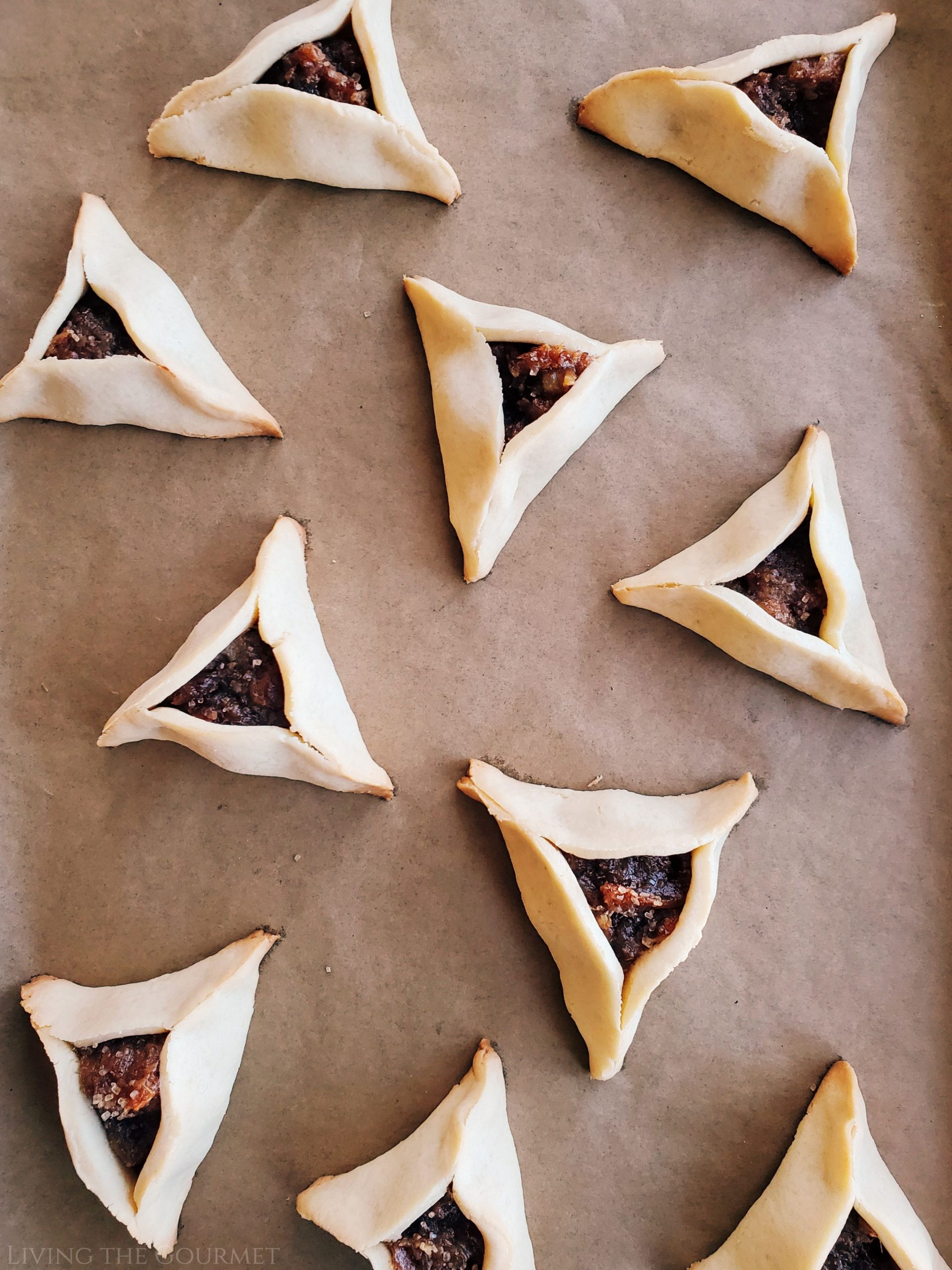 3. Sweet or Savory? Hamantaschen nowadays boast of a wide variety of fillings. You'll find some sweet and even savory, with an assortment of fruit centers and even chocolate. Now traditionally, Hamantaschen were filled with either a prune jam or poppy seed spread, but I opted to stick with the fruit filling and prepared today's with a date fruit and orange jam. I prefer a fruit of subtle sweetness so not to overpower the sweet cookie, but these cookies are certainly versatile enough to get creative with.
4. The Finishing Touch. The 'secret' ingredient to this recipe in my opinion lies within the underlying citrus notes that comes from both the cookie itself and the filling. For the cookies I added some lemon zest and a squeeze of fresh lemon juice, while for the filling I cooked down Medjool dates with marmalade. It gives the cookies that extra depth of flavor that really sets them apart from any store-bought brand you've tried which tends to be a little dry and bland.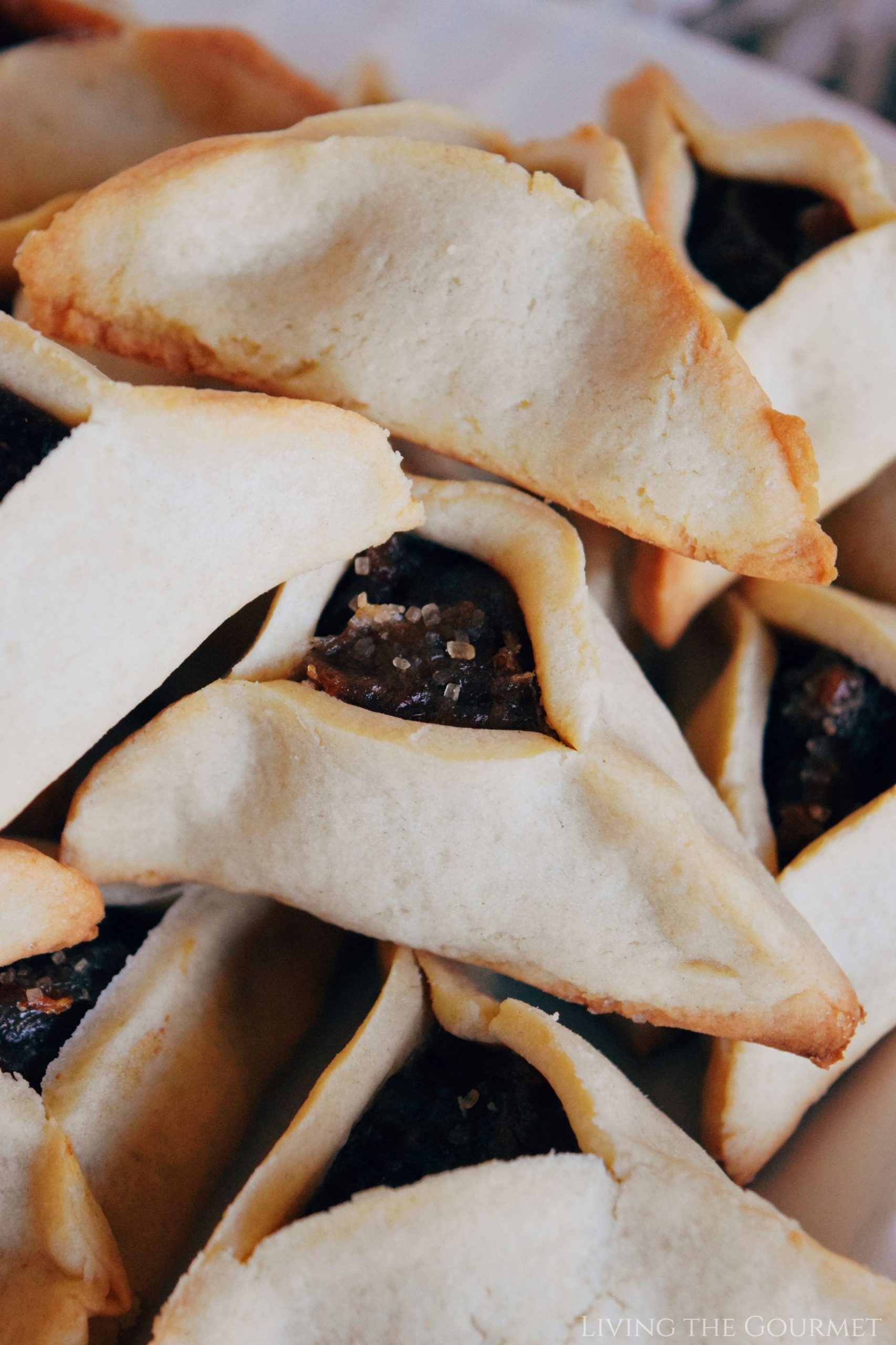 They may not seem it, but Hamantaschen truly are a perfect cookie unto themselves- soft, buttery, and just sweet enough making them the perfect delight to make and share. So in closing, may our Jewish friends have a beautiful and joyous Purim. We celebrate with you!
"The Jews had light and gladness and joy and honor. And in every province and in every city, wherever the king's command and his edict reached, there was gladness and joy among the Jews, a feast and a holiday." -Esther 8:16-17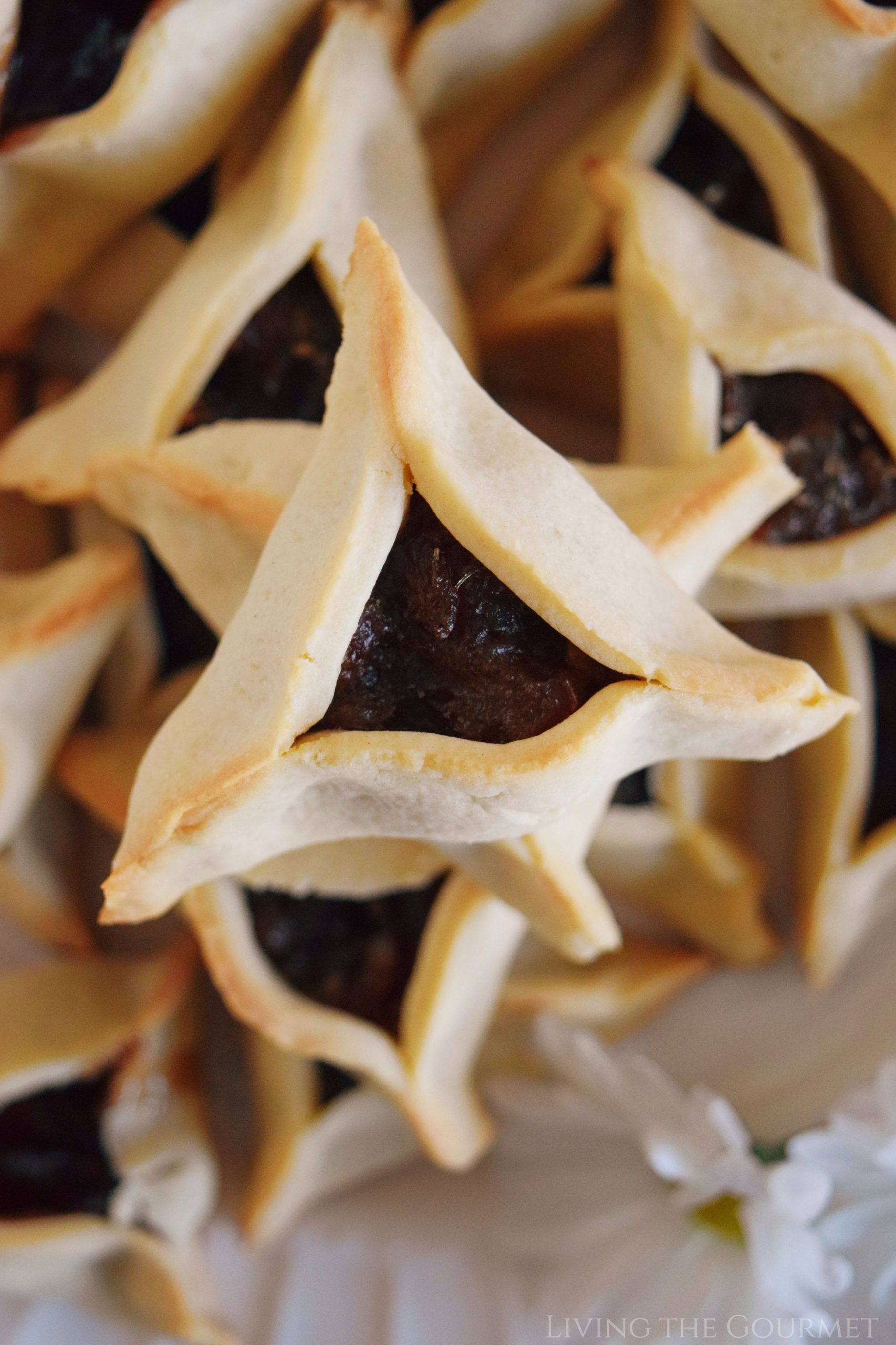 Print
Hamantaschen
Author:
Prep Time:

10 minutes

Cook Time:

15 minutes

Total Time:

25 minutes

Yield:

2

dozen cookies

1

x
For the cookie dough:
2 cups

AP flour

1 teaspoon

baking powder
Pinch of salt

½ cup

unsalted butter

2/3 cups

sugar

1

large egg

1

large egg yolk
Zest of

1

small lemon

1 teaspoon

fresh lemon juice

1 teaspoons

vanilla extract
Turbinado sugar for sprinkling, optional
For the filling:
1 cup

Medjool dates

1½ cups

water

1 tablespoons

marmalade

½ teaspoon

cinnamon
Instructions
For the cookie dough:
In a large bowl, swift together flour, baking powder, and salt. Whisk and set aside.
In the bowl of a stand mixer with the paddle attachment, beat butter and sugar together until fluffy. Add egg and egg yolk, lemon zest, lemon juice, and vanilla extract. Beat until combined.
Add the dry ingredients, mixing on low speed until a soft dough comes together. Shape the dough into a disk and wrap in clingfilm. Transfer to the refrigerator for at least 30 minutes. In the meantime, prepare your filling.
For the filling:
In a small saucepan, combine dates, water, marmalade, and cinnamon. Bring the dates to a boil then reduce to a simmer until the water has absorbed and the dates have softened. Remove from the heat and let cool slightly before transferring to a blender. Pulse until the mixture forms a thick paste. Set aside until ready to use.
Shaping the cookies:
Preheat oven to 350 degrees F. Line two baking sheets with parchment paper and set aside.
Divide the cookie dough in half, returning the other half to the refrigerator until ready to use. On a lightly floured surface, with a floured rolling pin, roll one half of the dough out to 1/8-inch thick. Using about a 2-inch round cookie cutter or glass, cut rounds, reserving the trimmings. You should get about a dozen from each half of dough.
Spoon 1 teaspoon of date mixture into the center of each round. To make a triangular pocket, lift edge of dough at three points and pinch together, partially covering the filling. Place 1 inch apart on the prepared cookie sheets. Sprinkle the centers of each cookie with Turbinado sugar if desired.
Bake the cookies for about 12-14 minutes, until the pastries are lightly browned around the edges. Transfer the cookies to a wire rack to cool before serving.
Repeat this process with the remaining dough.
Notes
Prep Time does NOT include Inactive Prep Time.
If you do not have dates or would prefer to use a different filling, feel free to substitute with raisins or prunes. You can also use apricot preserves or any fruit preserve you enjoy!
Recipe Card powered by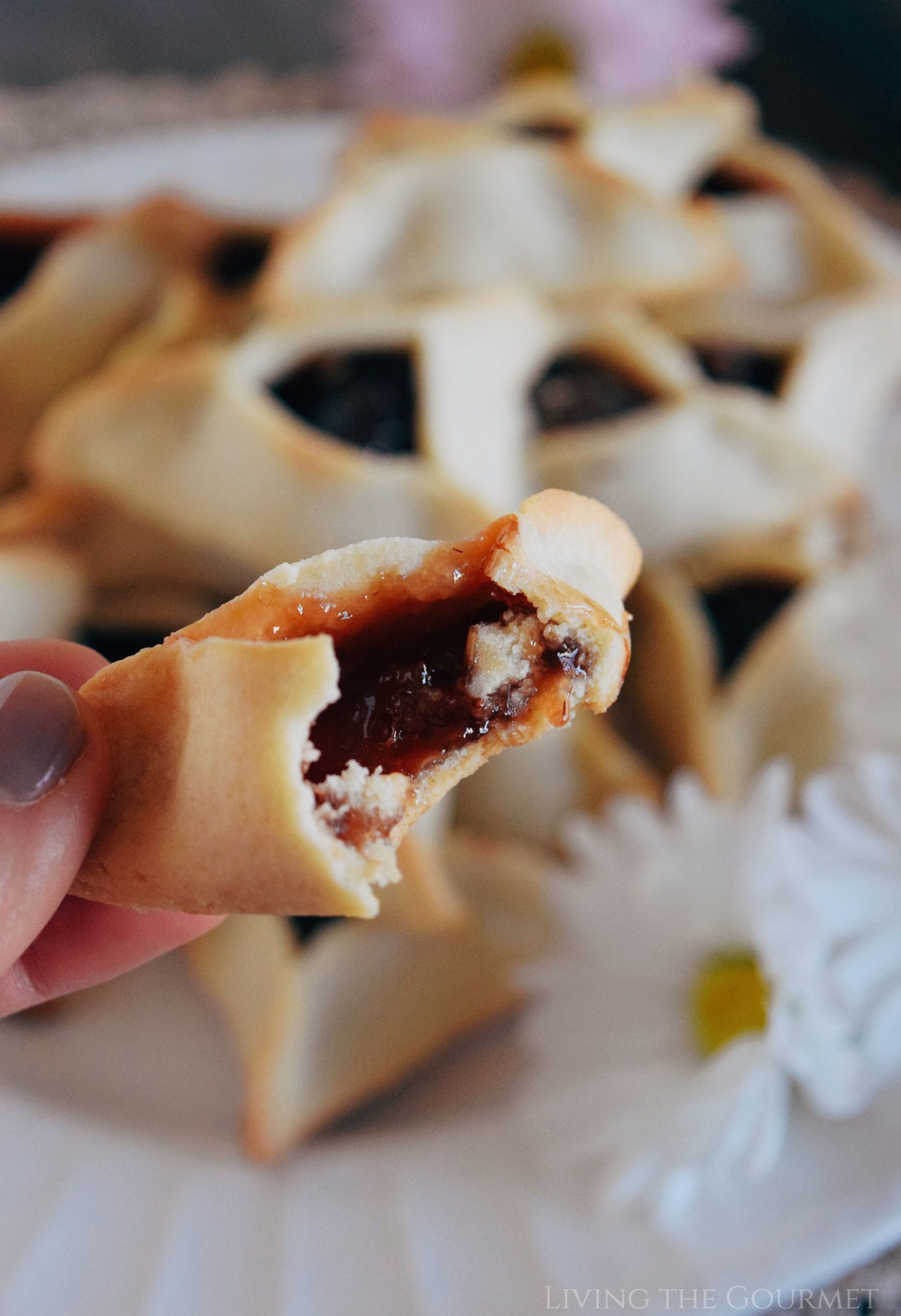 3