Today we're preparing a super simple fresh tomato sauce, a recipe that every home cook should have in their repertoire. It's a great 'base recipe' that can be embellished on almost endlessly, is great for busy weeknights.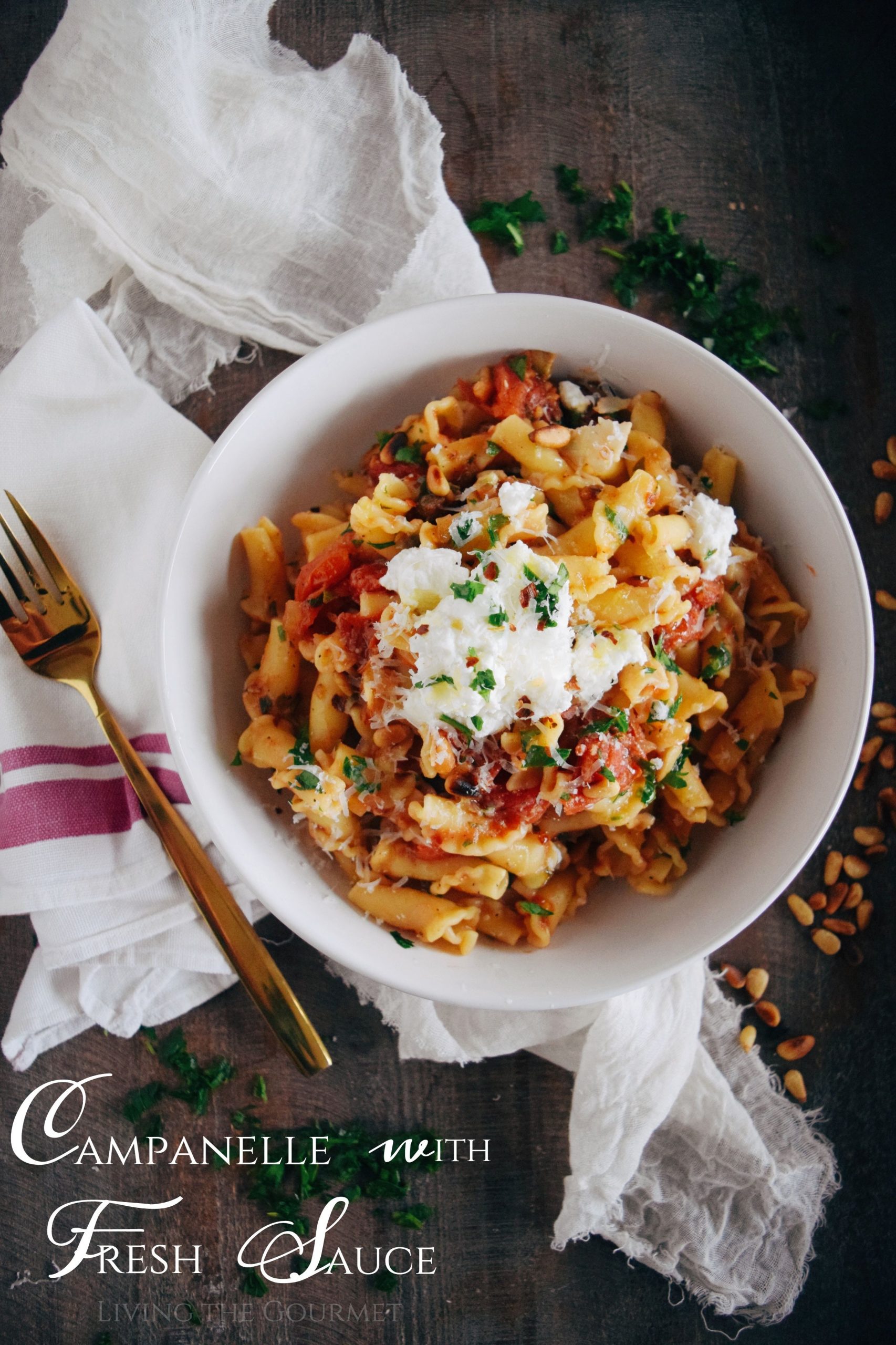 Why You'll Love Today Fresh Tomato Sauce
1) Super Simple. If you can sauté vegetables in a cast iron pan and boil water, you can prepare today's fresh tomato sauce, which cuts to the second reason you'll love today's recipe…
2) It's Great for Busy Weeknights. For such a simple recipe, today's sauce is super satisfying, and packs a lot of flavor, meaning it's great for weeknights where you might be short on time but still want something that leaves you feeling content.
3) It Keeps Nicely, Heats up Beautifully. Today's sauce keeps excellently for several days in the fridge, and can be heated up nicely without fear of overcooking or drying it out.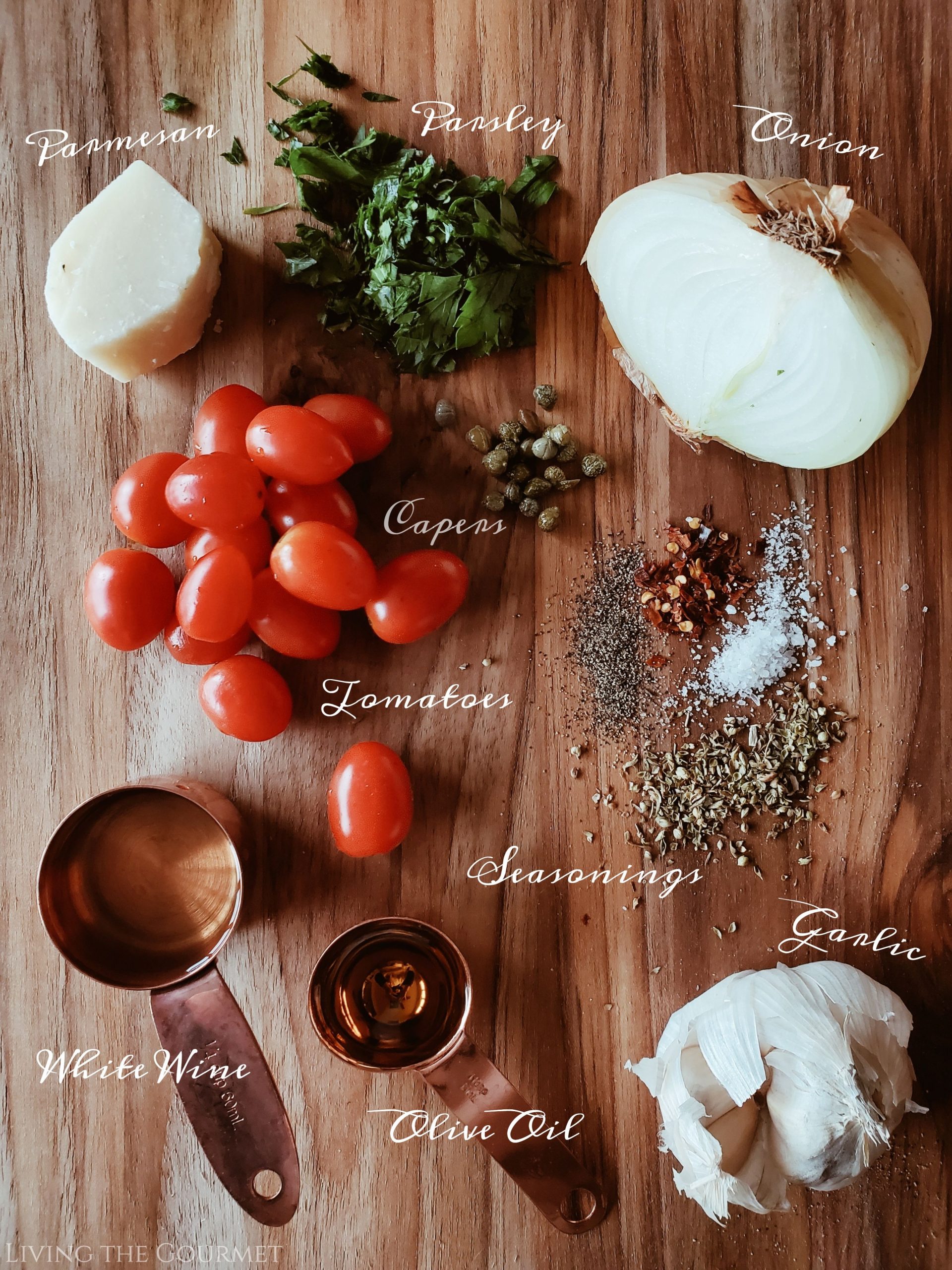 Ingredients – Notes and Tips
1) Cooking With Wine – Or How I Learned to Stop Fearing The Splash and 'Wine' My Sauce. Today we're only using a quarter of cup, and this is primarily because we don't want too much liquid in the sauce – but more on that in a moment, first a few notes on cooking with wine. First and foremost, as with all liquids, a portion of the wine will simply evaporate, or be soaked into the other ingredients. Secondly, not only will a portion of the wine evaporate, in total, but 'all' of its alcohol 'will' evaporate entirely, as alcohol has a much a lower boiling point than water. For reference, the boiling point of alcohol is 173 degrees Fahrenheit, well under than the 212 degree boiling point of water. This means that even before the sauce has reached a 'gentle simmer,' the alcohol will have entirely departed the sauce in the form of steam – which, by itself, will reduce the total amount of 'wine' you've added by anywhere from twelve to fifteen percent, depending on the wine you've used. That said, in total, about one quarter to one third of the wine you use will simply vanish as steam. Translation, feel free to increase the amount of wine in today's recipe up to about a half a cup, depending on how much 'acidity' and 'wine flavor' you like in your sauce – it's purely preference. However, if you add more than a half a cup, you risk making the sauce too watery.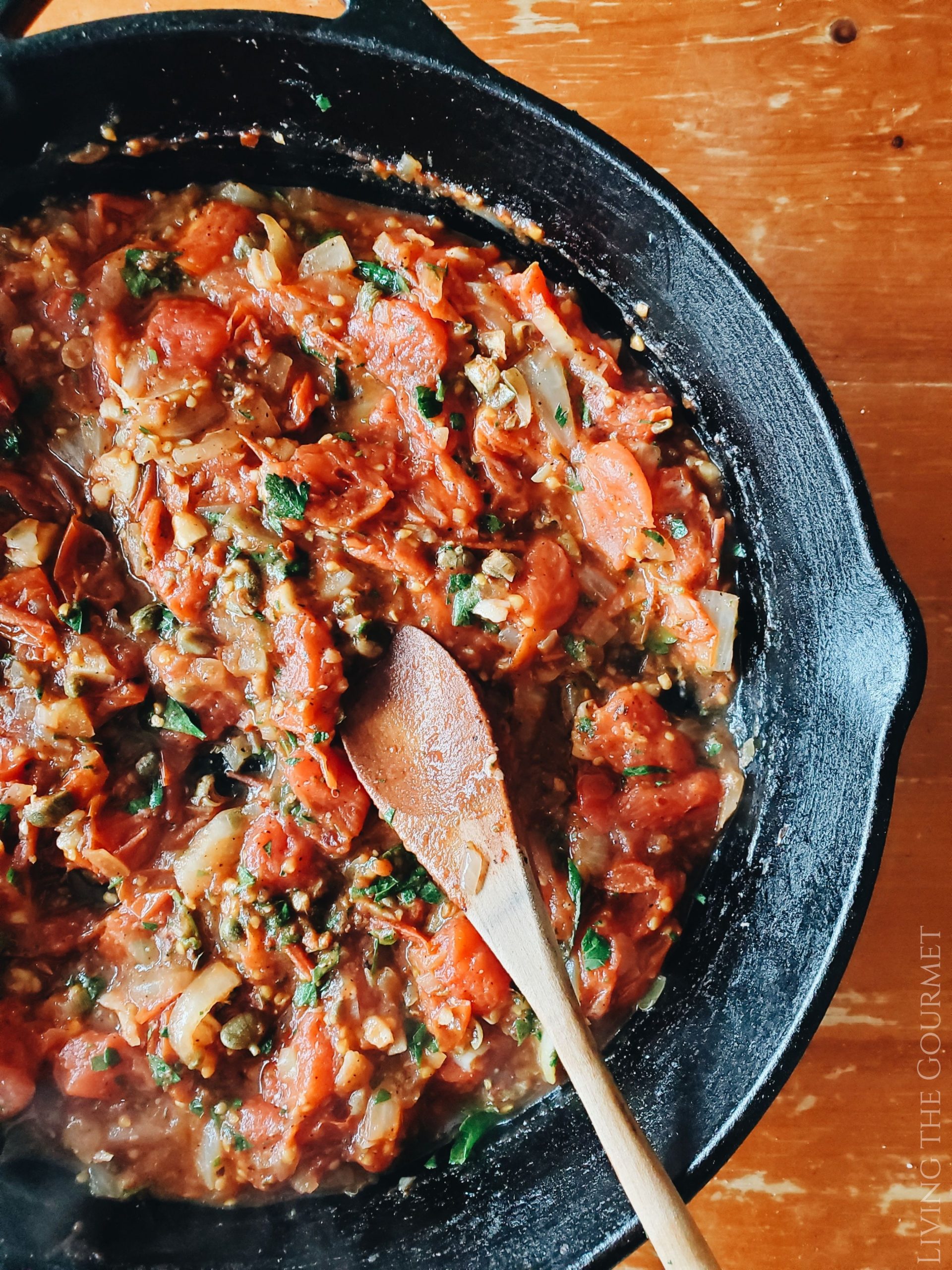 2) Pecorino Romano vs Parmesan vs Reggiano. One of the most enduring 'Food Myths' is that all grating cheese is more or less 'the same.' To start, Parmesan is simply American produced Parmigiano Reggiano – both are produced from cow's milk, and both are aged for two or more years, which imparts the cheeses with what many describe as a 'sharp' and 'salty' flavor. Parmigiano Reggiano 'must' be produced in Italy due to EU and Italian trademark laws. So, at least in this case, the two grating cheeses are 'basically' the same, although Reggiano is considerably pricier, and regarded to be of generally higher quality overall. Pecorino Romano, by contrast, is produced from sheep's milk, and is only aged for less than a year, giving it a slightly less sharp and considerably less salty flavor. Despite these differences, these three cheeses are often used interchangeably, and once they've been melted over sauce, or baked into something like a lasagna, few if any palates would 'really' be able to tell the difference unless these cheeses were used in positively 'silly' amounts. Bonus Fact: Locatelli is 'not'a variety of cheese, it is instead an Italian brand of Romano.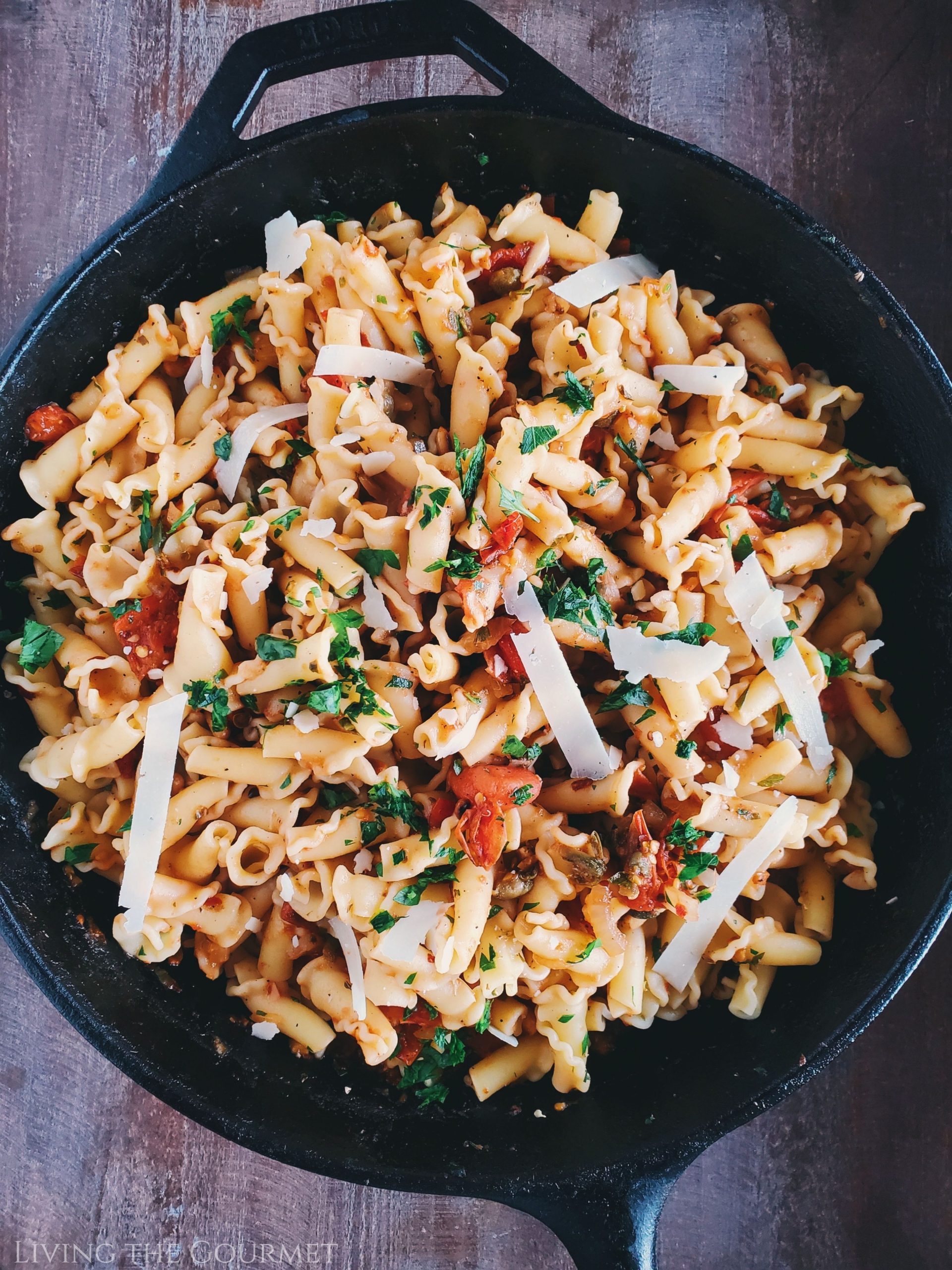 3) Pignoli Nuts – What are they? Is there a Substitute? Pinoli, Pignolias, or piñón, are simply pine nuts. They are valued for their small size, tender or even 'buttery' texture when cooked, and the large amount of oil that they contain – relative to their small size – which seeps out into the food they are being cooked in, thereby spreading their flavor more intensely and evenly than other nuts. As a result, a truly 'good' substitute is hard to find, since very few, if any, other nut carries this precise combination of desirable traits. For today's recipe, I would likely opt for chopped almonds if you 'must' replace the Pignoli nuts.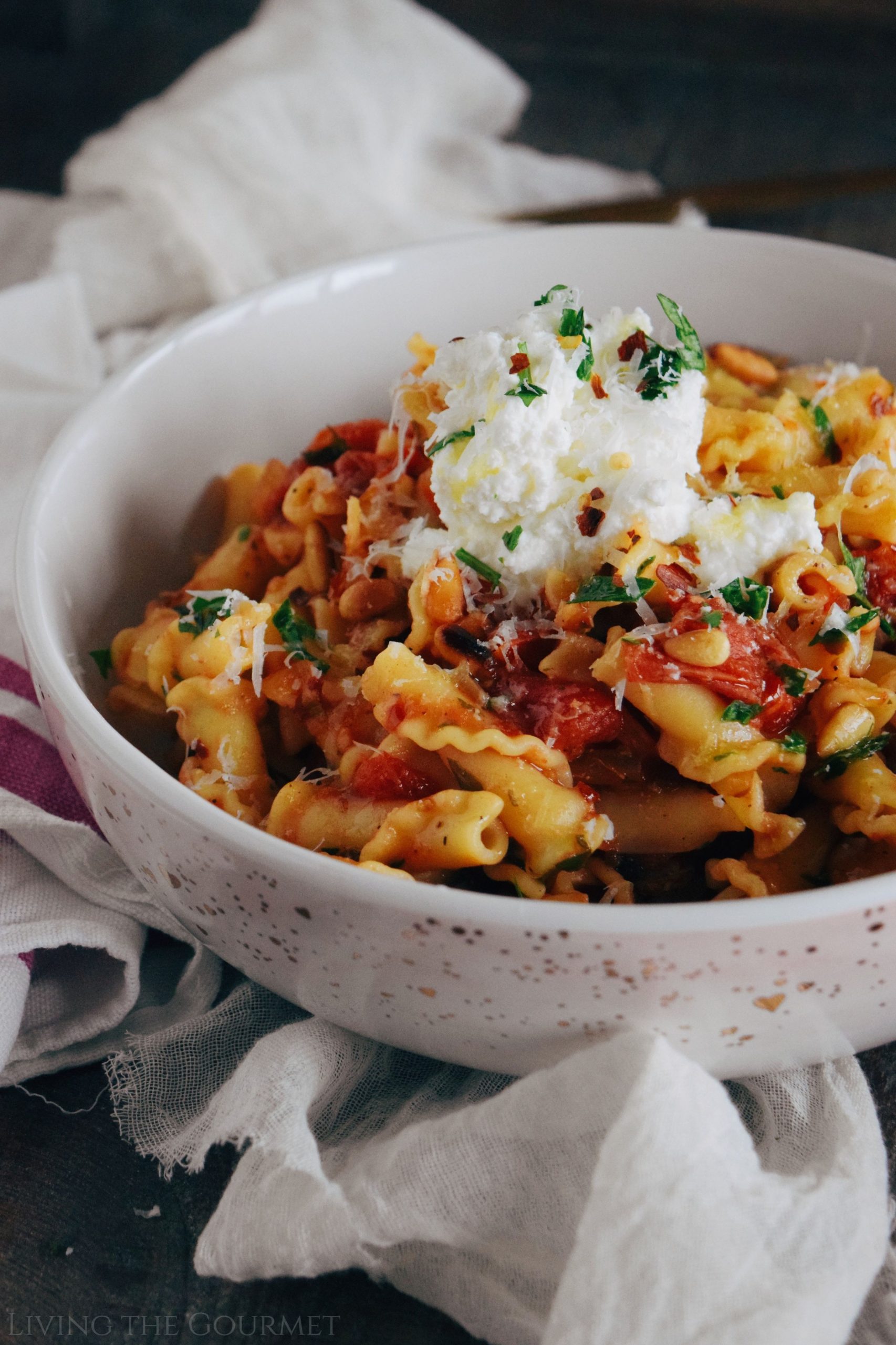 Great Pairings With Today's Recipe.
1) Breadsticks. At the risk of being old fashioned, I'm going to suggest breadsticks to pair with today's sauce, and these are much easier to prepare than you might think. Paired with some olive oil for dipping, or even some herbed butter or black coffee, these are super versatile and keep great. As a nice bonus, they never failt to impress the guests.
2) Meatballs. Fresh tomato sauce and meatballs, need I say more? My current favorite way to prepare meatballs are with raisins and pignoli nuts, and then to pan fry them, which create a beautifully moist, subtly sweet meatball that's simply a delight from start to finish.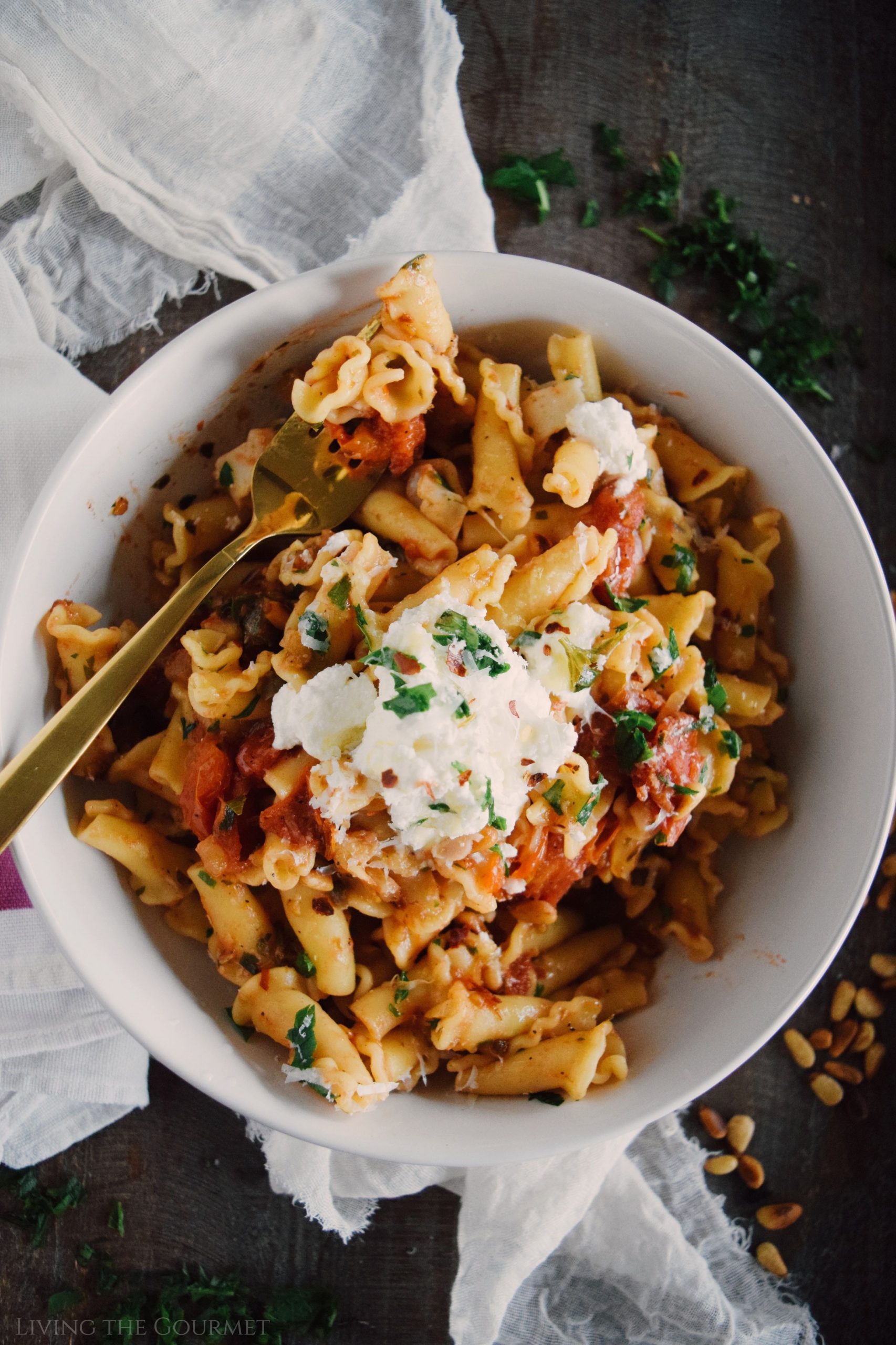 Print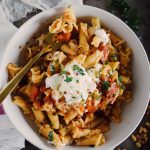 Campanelle with Fresh Tomato Sauce
---
Author:

Total Time:

30 minutes
2 pints

of cherry tomatoes

½

sweet onion – chopped

1

bunch of Italian parsley – stems removed and chopped

5

–

6

cloves of garlic – chopped

¼ cup

pine nuts – toasted

1 tsp

. sea salt

1 tsp

. fresh ground black pepper

2

tbs. dried oregano

¼ cup

white wine

¼ cup

grated Parmesan or Romano cheese

1 ½

tbs. capers

2 tsp

. sugar

2

–

3

tbs. olive oil
Ricotta cheese – for garnish

1

lb. of your favorite pasta
---
Instructions
Heat a large cast iron frying pan and place the tomatoes in the dry pan. Sprinkle the tomatoes with sugar and salt.
Let the tomatoes cook until they are slightly charred and blister; remove and set aside.
Heat the same pan with a tablespoon of olive oil and add the chopped onion and garlic and season with a sprinkle of sugar, salt, fresh ground black pepper, red pepper flakes and dried oregano. Sauté until the onion is softened and the garlic is fragrant.
Add half of the chopped parsley and the capers and toss.
Add the tomatoes, wine and grated cheese and simmer on a gentle heat for 10 – 12 minutes; taste for seasoning; then remove from heat and cover.
Toast the pine nuts in a small cast iron frying pan until they become a beautiful golden color and set aside.
Prepare the pasta as directed in well salted water.
Using a slotted spoon lift the pasta from the water and let drain; then place into the tomato sauce.
Place half of the toasted pine nuts into the pasta and toss.
Finish the dish with a scoop of ricotta cheese, fresh parsley, grated cheese, pine nuts, a drizzle of olive oil, a dash of red pepper flakes and toasted pine nuts.
Prep Time:

10 minutes

Cook Time:

20 minutes
Recipe Card powered by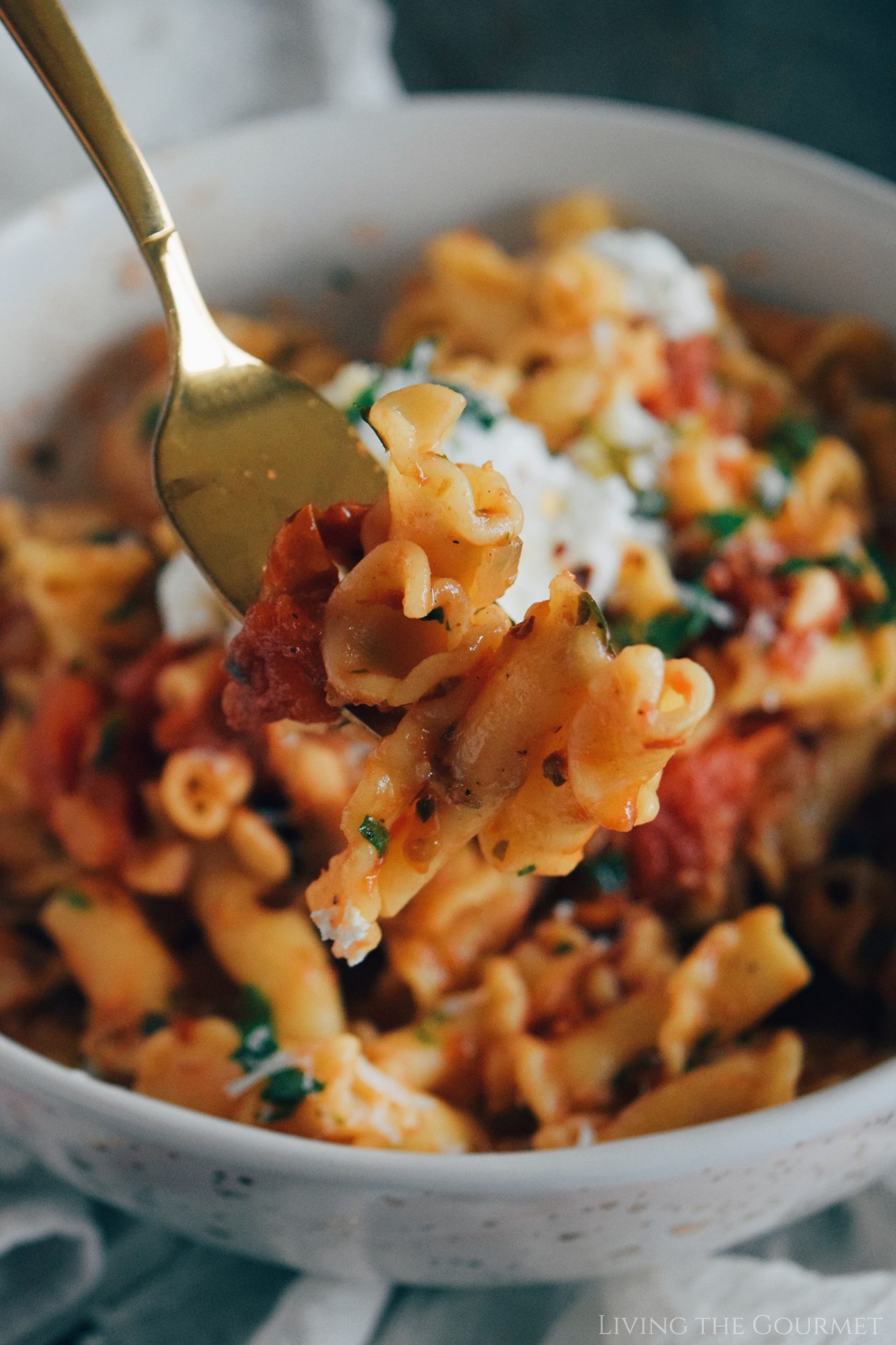 If You Enjoyed Today's Recipe…
Be sure to follow us on Instagram to stay up to date with all things Living the Gourmet, and for more great recipes, tips and tricks.
Did you make this recipe?
If so, let me know in the comments down below, or post a picture to Instagram, or to Pinterest, and I'll give you a shoutout on Instagram, or post your pin to one of my Pinterest boards!
2