Today's post has been brought to you by Chateau Peyrassol. All opinions expressed are my own. The follow message is intended for those 21+. Please enjoy responsibly.
It's been a fair bit longer than I would like to admit since I've reviewed any French wine here on Living the Gourmet – my focus has been admittedly "New World" as of late. Today, courtesy of Chateau Peyrassol, we're changing that.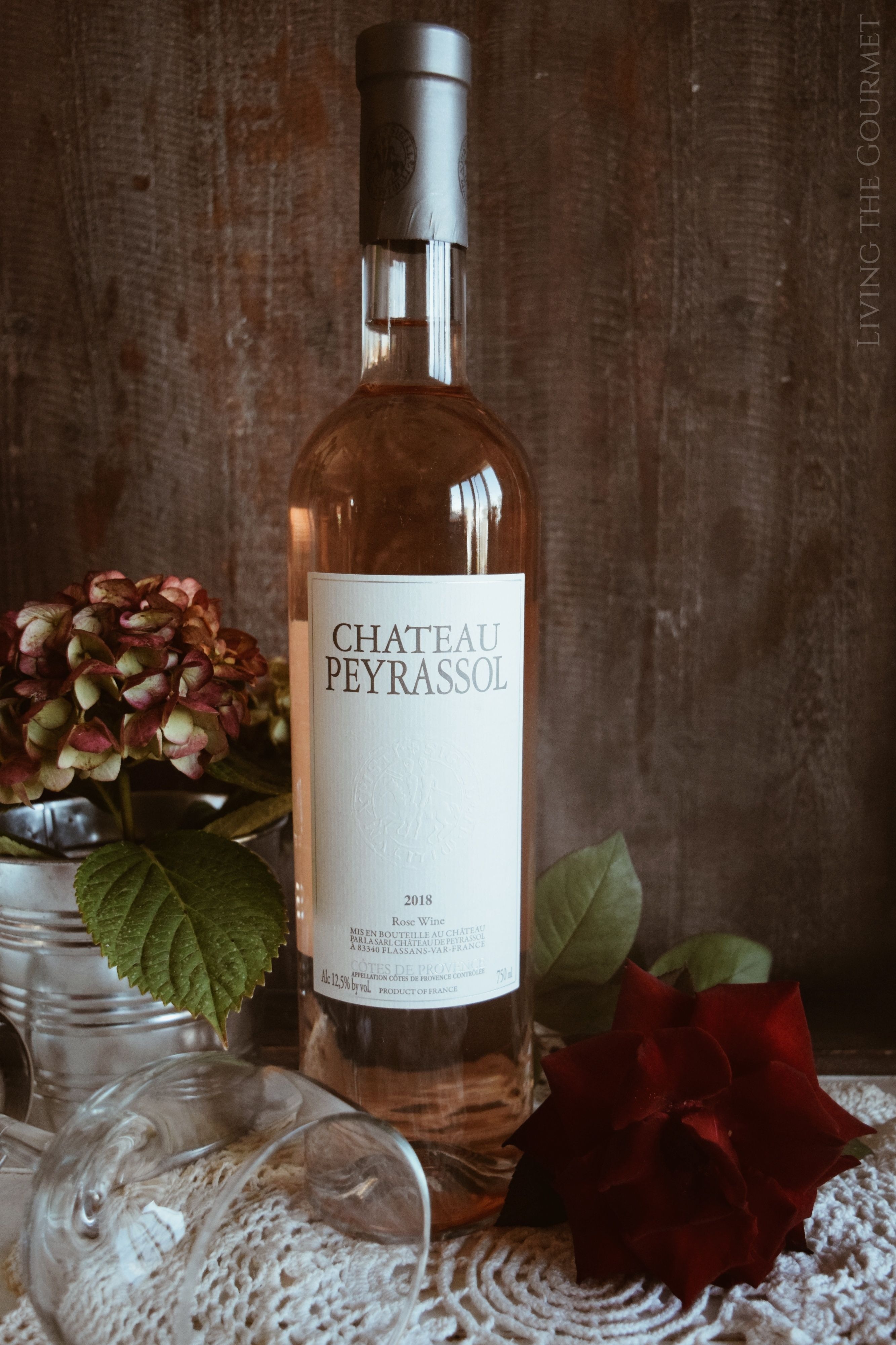 The Where – Cotes de Provence, France
The largest of the Provence appellations, Cotes de Provence covers about half of the entire wine region. The overwhelming majority of the appellation's output is rosé wine, in excess of ninety percent according to tracking by Vins de Provence, of which a substantial amount is produced from Tibouren, a local Provencal varietal, Cinsault, another local varietal, along with Grenache, Syrah, and Mouvedre. The geography and local climate of this appellation is surprisingly varied, from the balmier, sea breeze lashed Mediterranean climates found along the coast of the appellation's southern reaches, to the cooler sub-alpine hills in the north.
The Bottle – A Showcase
Today we'll be sampling Chateau Peyrassol's 2018 Rosé Wine, which is a Cinsault-led blend of Grenache, Syrah, Mouvedre, and Rolle.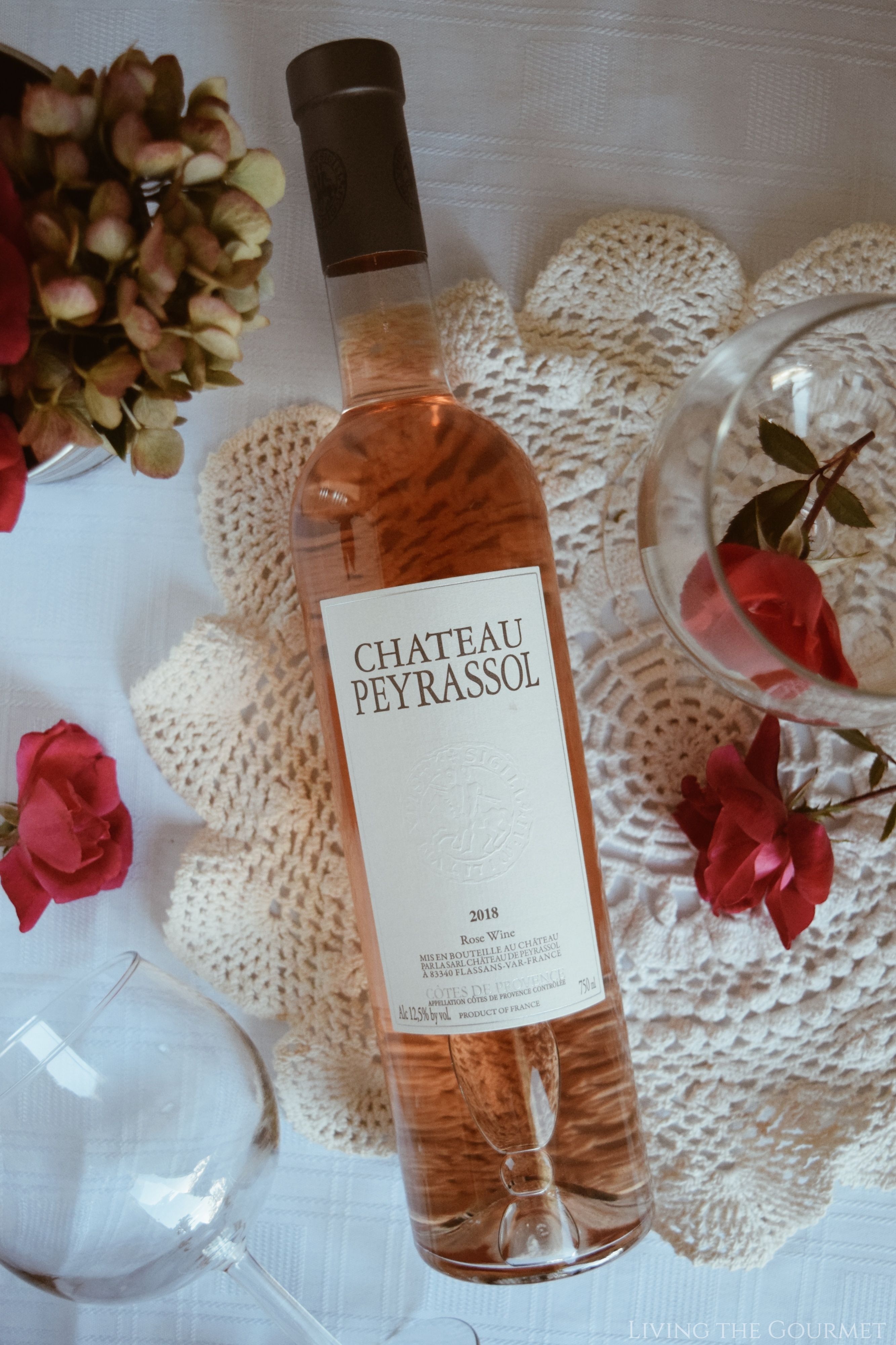 Aromatics and Tasting – The Review
The wine introduces itself with ripe red fruit aromatics, perforated by crisp citrus notes. Think sliced cherry and juicy apricot, with perhaps a vague hint of white stone fruit somewhere in the background. On the palate, the wine is feather light in texture, with a bright acidity carrying the red fruit notes from the aromatics.
What to Eat – The Pairing
As I was sampling today's wine, I instantly thought of Truffle Goat Cheese & Pignoli Crostini. Think light appetizers, goat milk cheese, or perhaps brie warmed with honey, nuts, and rosemary. Herbed white-bodied fish, lightly grilled chicken set over a bed warmed dark salad greens, or Fig and Herb Marinated Salmon, would all pair excellently with this wine.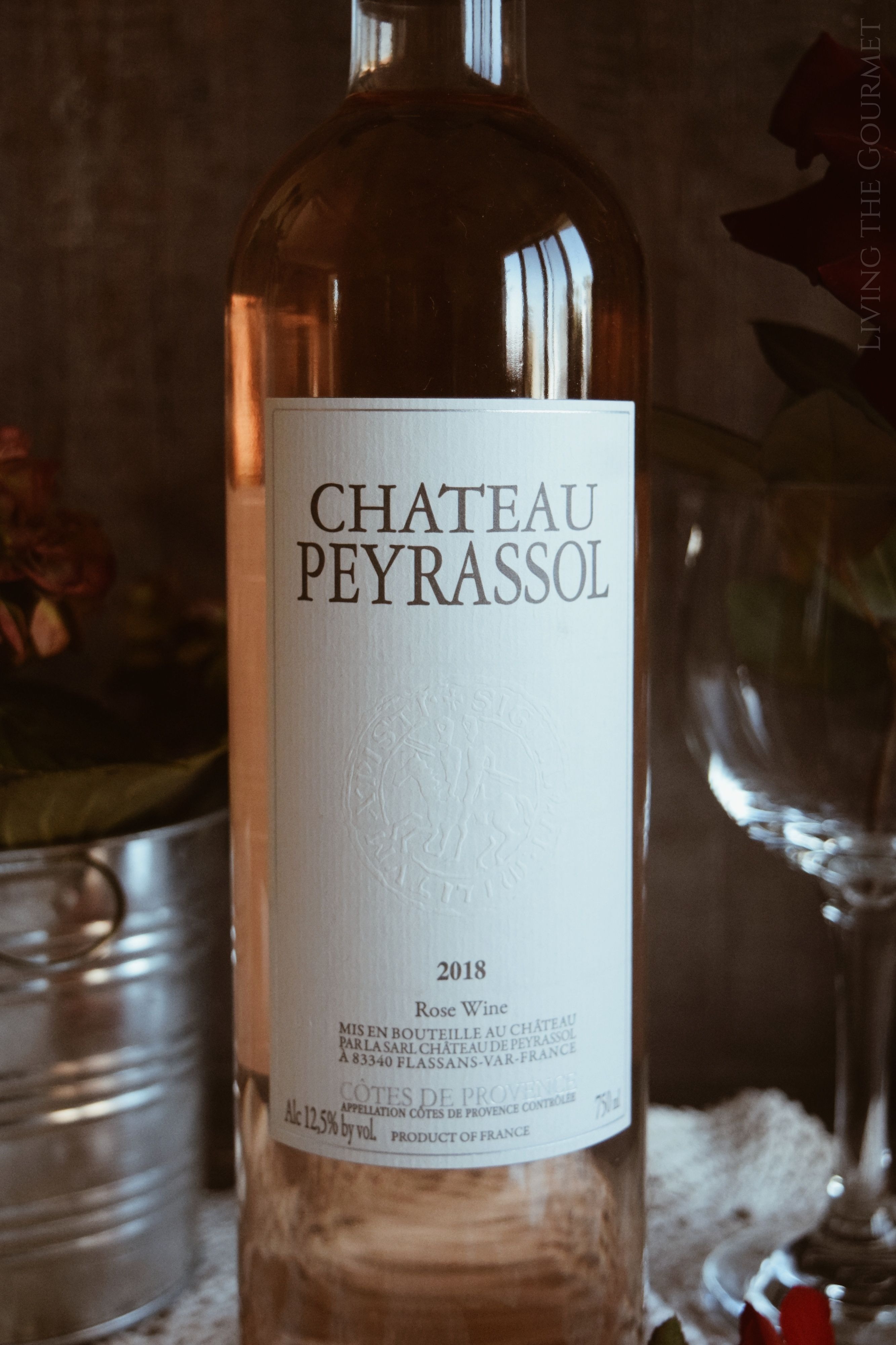 Have you tried it? Have you tried today's wine, or tried any of the preparings? If so, we would love to hear from you! Give us a shout out on Instagram or Facebook with a picture of what you prepared, or let us know down below in the comments how it turned out! We can't wait to hear from you!
Cheers!
0