This post has been sponsored by Alara Cellars. The following message is intended for an audience 21+ and all opinions expressed are my own. Please enjoy responsibly.
Today we're taking a look at four bottles from Alara Cellars, which is an up and coming California winery started by Janu Goelz in 2017.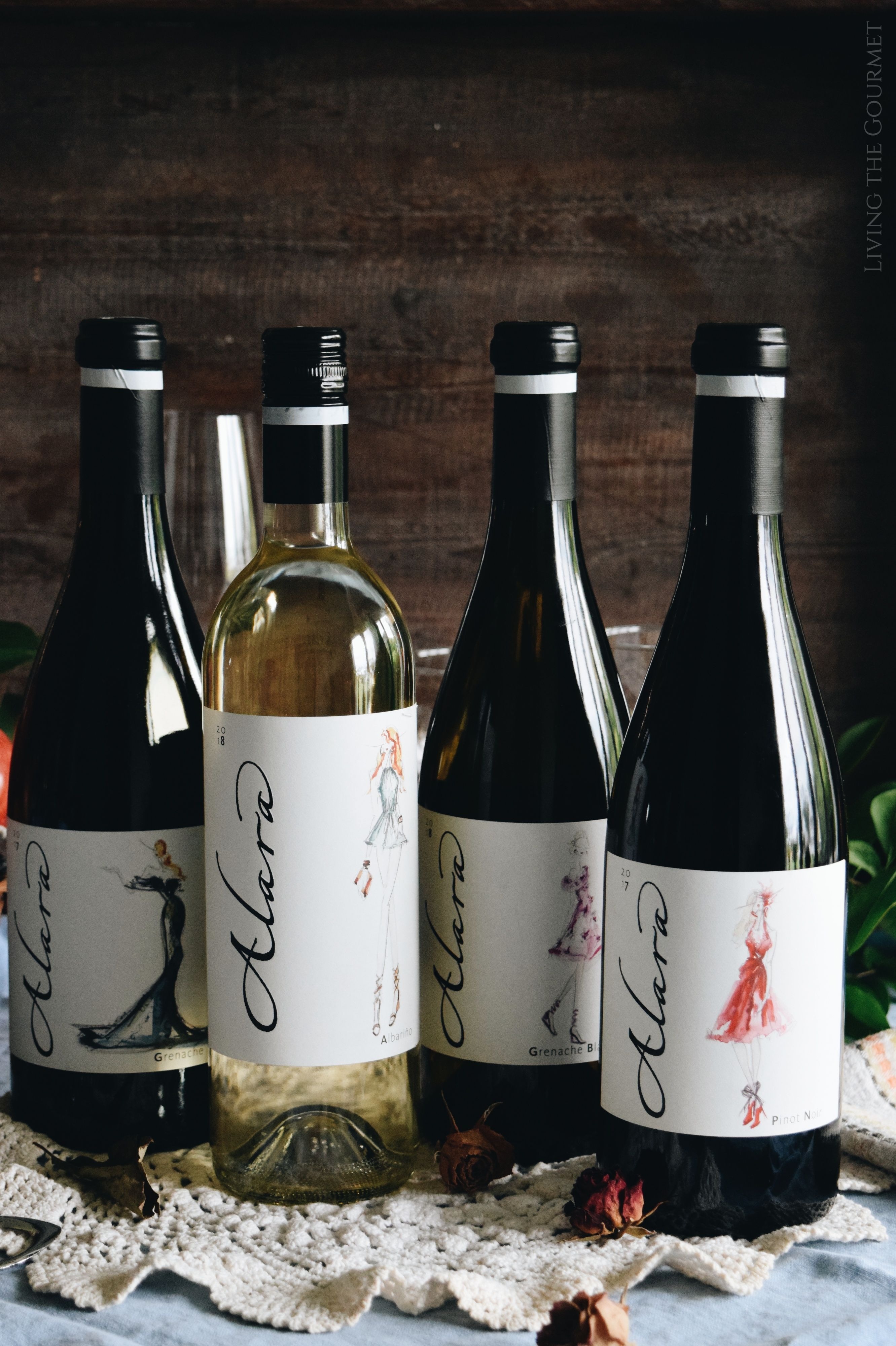 The Bottles – A Showcase
While I consider it poor form to give my opinion on bottle labels, I will note that all of today's bottles feature artwork courtesy of Malene Grotrian. If the label artwork below catches your eye, you can check out more of Malene's work here.
That said, up first we'll be reviewing a 2018 Grenache Blanc, produced from grapes from the Siletto Family Vineyard in the San Benito AVA (American Vinicultural Area).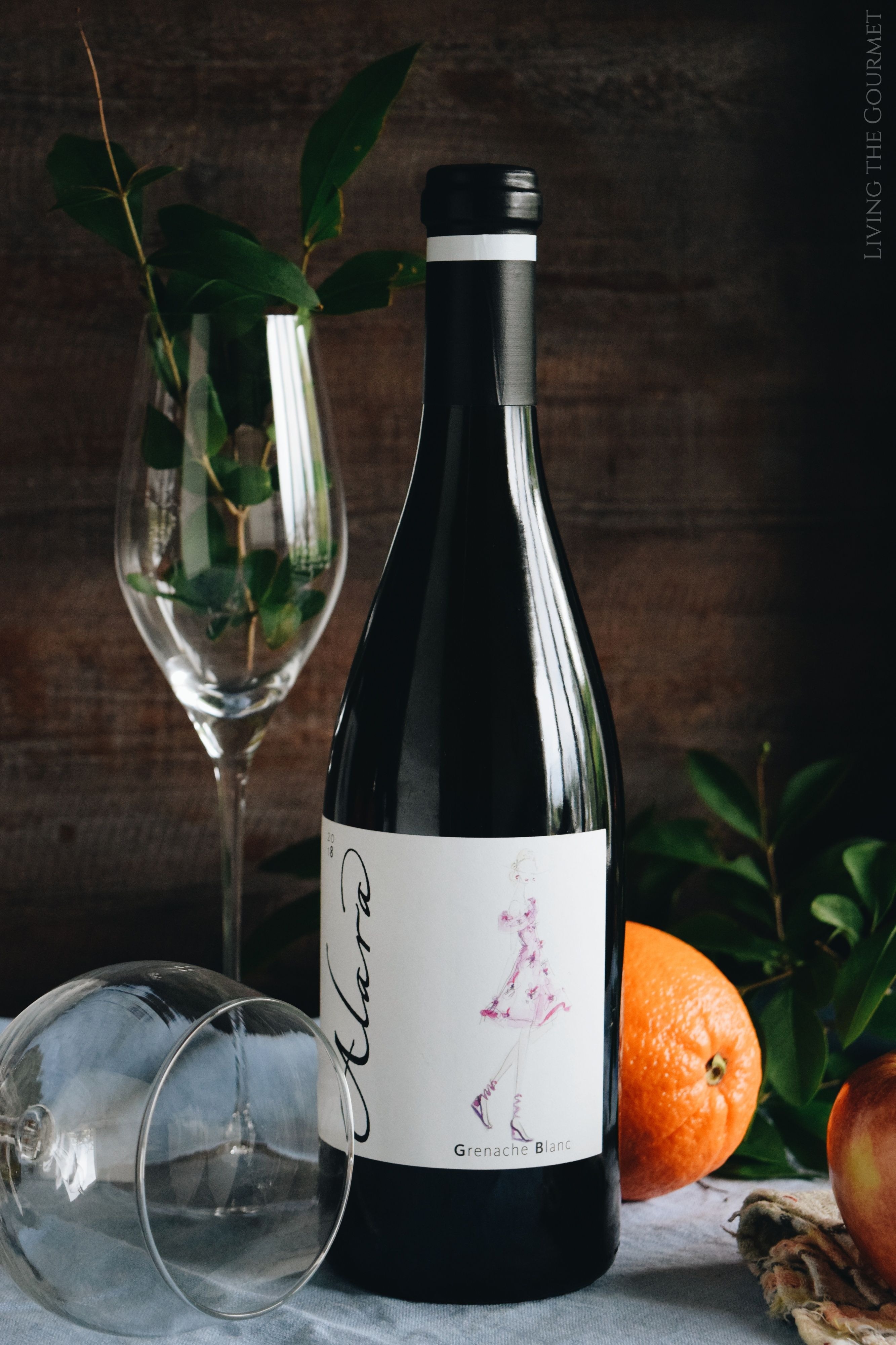 Next, we'll be taking a look at a 2018 Albarino, produced using grapes from Mission Ranch Vineyard, located in the Arroyo Seco AVA.
Third, we'll sampling a 2017 Pinot Noir, also from the San Benito AVA.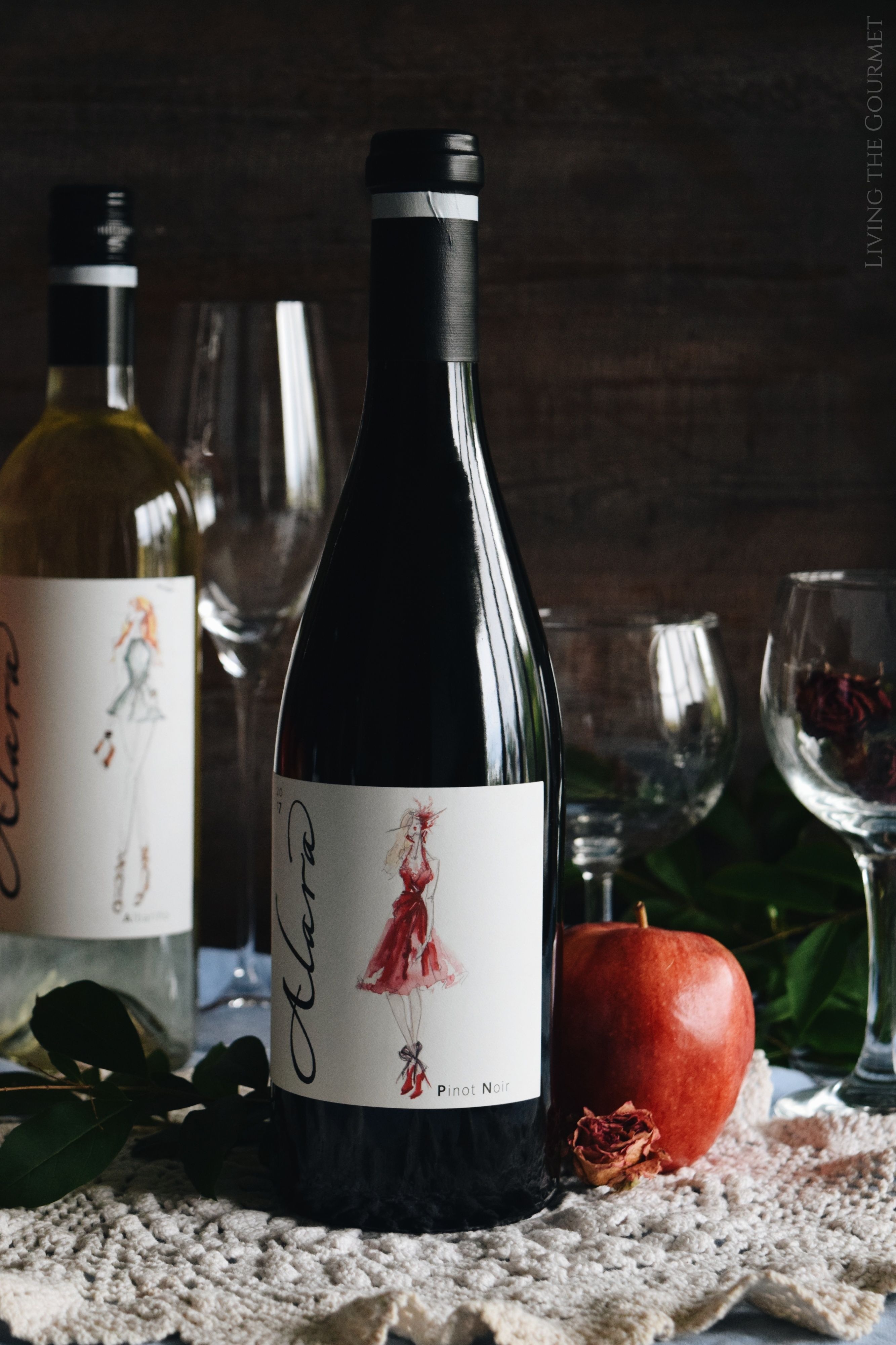 Finally, we'll be tasting a 2017 Grenache, once again from the San Benito AVA.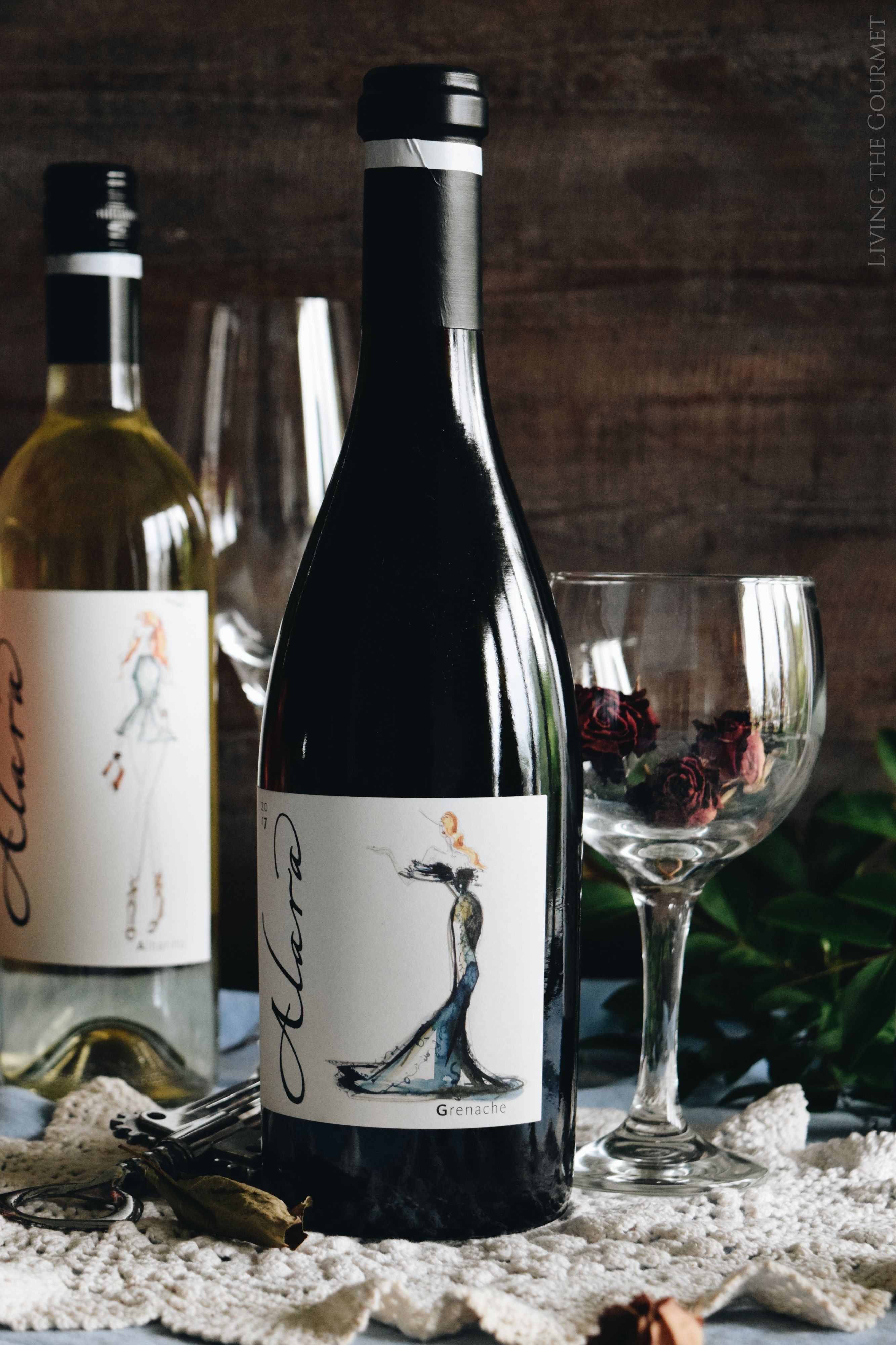 The Where – San Benito and Arroyo Seco.
The San Benito AVA is set amidst the low hills of San Benito County, south of Hollister and East of Salinas, being located within the inland portion of California's Central Coast wine region. While the area features a largely moderate Mediterranean climate regulated by copious Pacific breezes, the area is nevertheless broken up by varying elevation and mesoclimates (climates specific to an area of just a few hundred meters). While Pinot Noir makes up more than half of the grapes planted, Chardonnay has also seen success, along with Cabernet Sauvignon.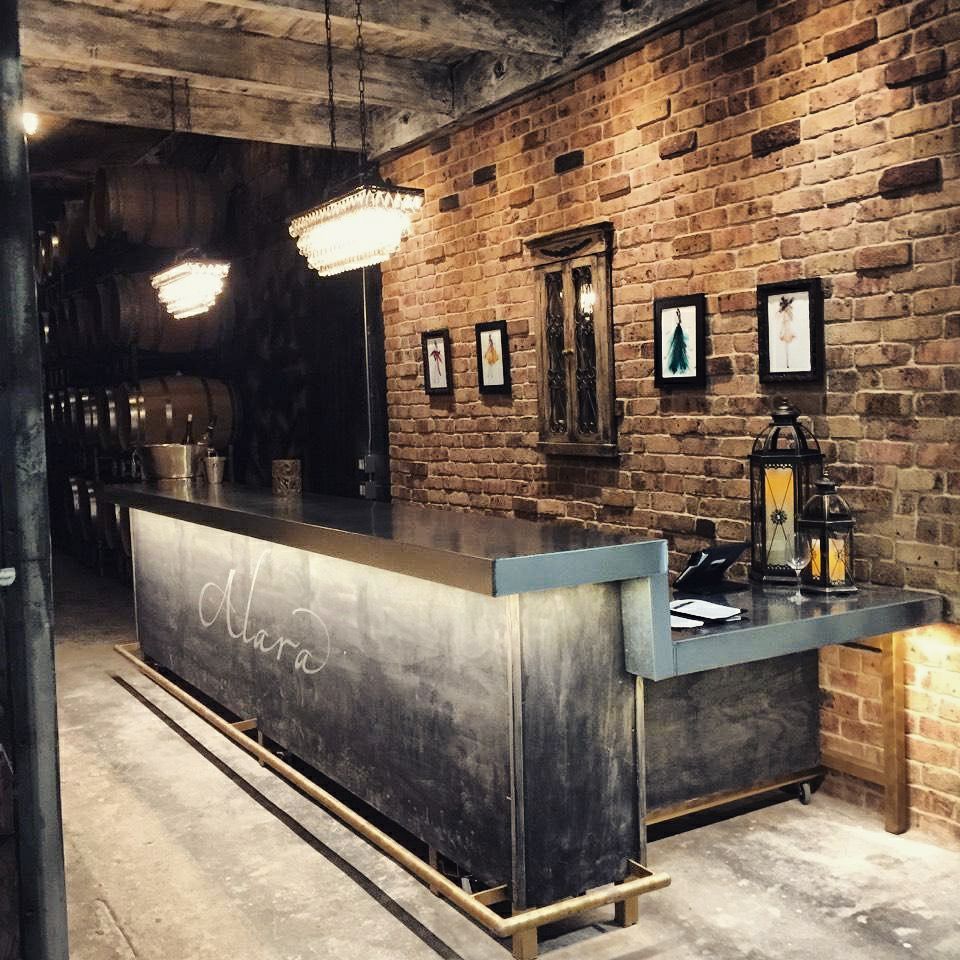 The Arroyo Seco AVA is graced with what is possibly the single longest growing season of California's AVAs, and has been the recipient of a fair amount of critical success, but has thus far gone largely unnoticed by consumers, making it something of a "sleeper" region. The AVA features a duality of climates. The northern area is (comparatively) cool, draped in frequent fogs, and largely of level elevation, a combination that allows for slow ripening of its grapes such that it is not uncommon for harvests to occur in late October or even November. In the western portion of the AVA, the situation is markedly different, featuring copious sunlight, soils unfavorable for most vines, and higher than average temperatures. However, Merlot and Cabernet tend to thrive in the western portion of the AVA, producing wines featuring deeply fruity profiles and aromatics.
Aromatics and Tasting – The Review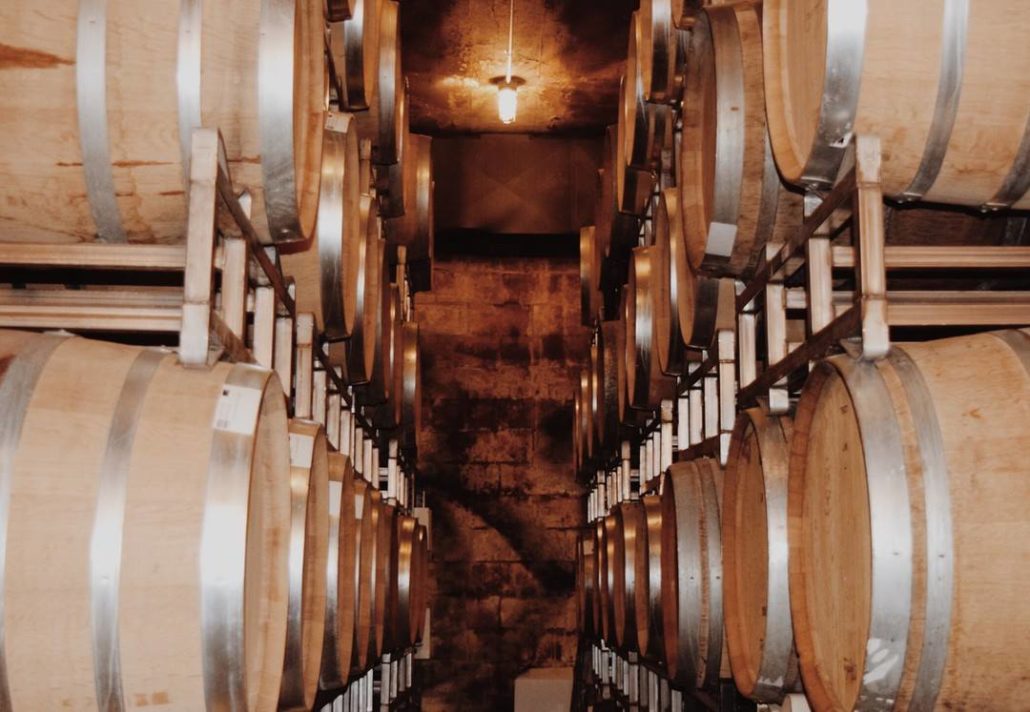 Without further delay, let's begin tasting.
The 2018 Grenache Blanc introduces itself with what I'll describe as notes of "candied citrus and nuts," with distant hints of tropic fruit essences lingering in the background. There's an almost syrupy quality to bouquet. On the palate, the wine is quite crisp on the first taste, featuring sliced apricot or peach carried on a delightful acidity.
The 2018 Albarino opens with summer citrus off the top of the glass, which mellows into sliced peach or muted orange. Traces of white flowers are peppered throughout. On the palate the wine is a fair bit more 'savory' than I had anticipated, featuring notes of what I'll describe as salted melon set over a bed of lemongrass.
Introducing itself with a bouquet of ripe red fruit, the 2017 Grenache announces itself with an intensely fruit forward aromatic profile. Off the top of the glass, the wine features ripe red berry essences, with earthy notes perforating through the fruit notes deeper into the glass, while vague hints of pepper and perhaps coffee grinds or cigar box manifest towards the bottom of the glass. On the palate, think of powdered cocoa mixed with crushed raspberries, and just a touch of herbal spiciness.
Alternating notes of potpourri and herbed red fruit introduce the 2018 Pinot Noir, creating a surprisingly complex and at times contradictory aromatic profile. Sliced red berries and dew damp flowers round out the aromatics deeper into the glass. On the palate, a jam-like mouthfeel carries a medley of red berries and ripe fruit, largely leaving behind the more herbal qualities of the bouquet.
What to Eat – The Pairing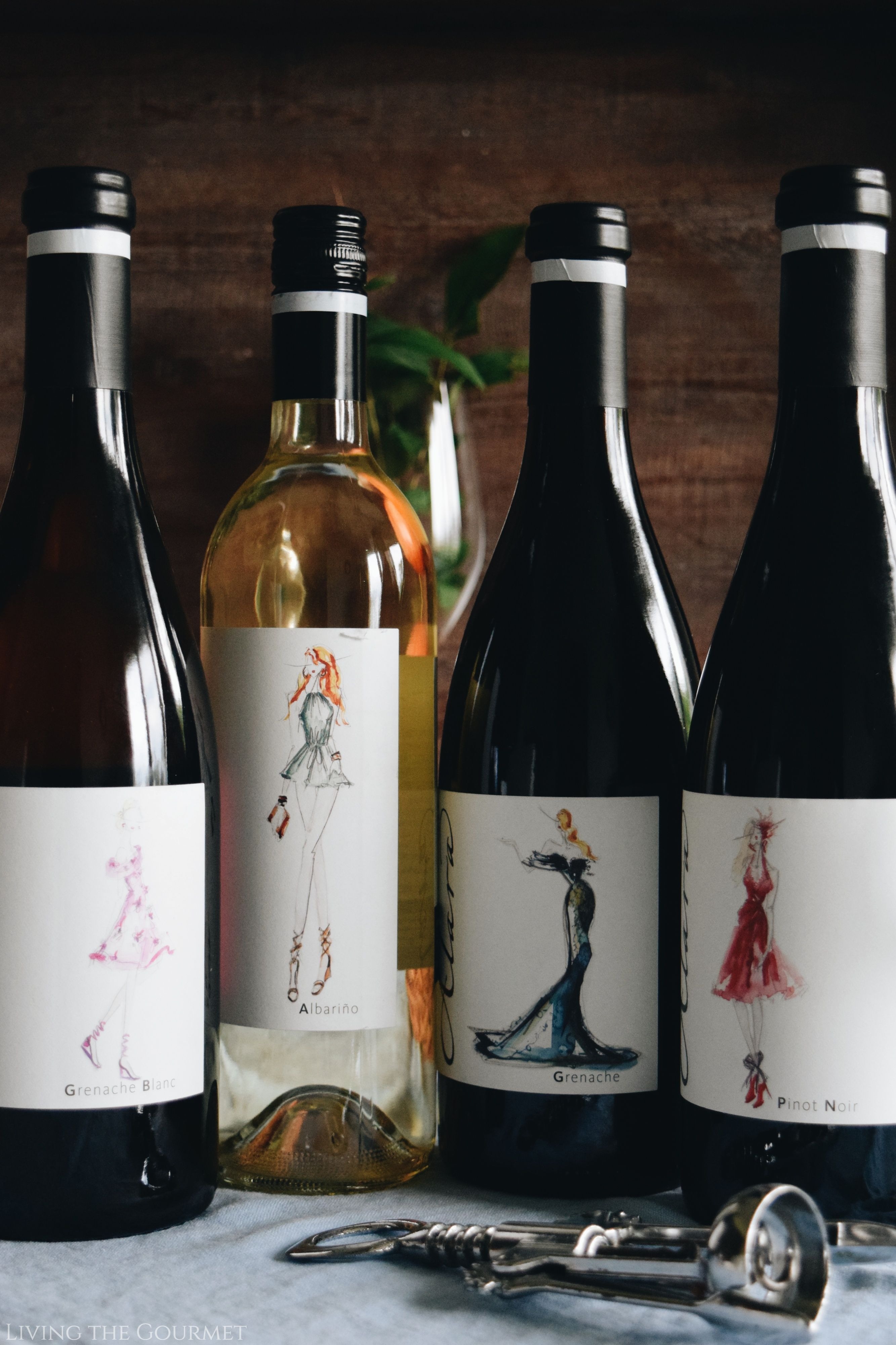 For the 2018 Grenache, think white bodied fish in herbed butter sauce, or spicy steamed clams topped with a mix of light grilled tomatoes, garlic, olive oil, and red pepper. A traditional French bouillabaisse would also serve excellently.
For the Albarino, consider California-style sushi, ceviche, pasta topped with creamy white fish sauce, or on the fresher end of spectrum a Sicilian-style grilled octopus salad prepared with oregano, fresh lemon juice, and flat leaf parsley would pair divinely.
I would pair fattier, hardier foods with the Grenache. Think of things like stewed beef, braised duck, or grilled pork. Think of warmer cold weather dishes, such as pork shoulders stuffed with garlic, oregano and oil, and then roasted in the oven. You could prepare steaks crusted with cracked pepper, and then seared in butter and rosemary. Something like my ribeye steaks with hassleback potatoes would pair excellently.
Finally, with the Pinot Noir, I would suggest 'big' red sauces, hardy pasta dishes, or even quality artisan burgers. Specifically, you might consider something like a four cheese ravioli.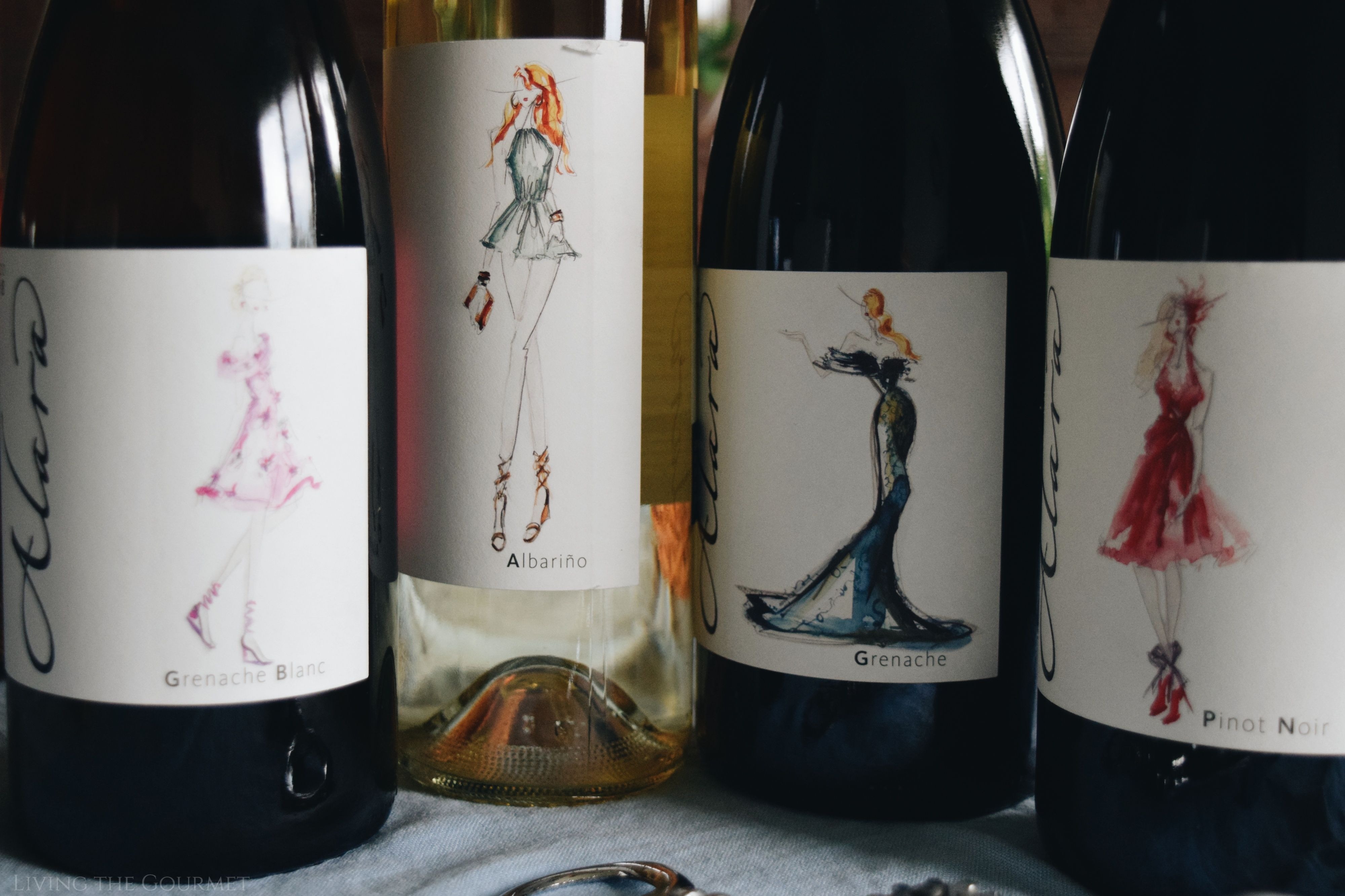 Have you tried today's wine, or prepared today's recipe? If so, we would love to hear from you! Give us a shout out on Instagram or Facebook with a picture of what you prepared, or let us know down below in the comments how it turned out! We can't wait to hear from you!
Cheers!
0