Today's post has been brought to you by 4R Ranch Vineyards and Winery. All opinions expressed are my own. The follow message is intended for those 21+. Please enjoy responsibly.
Honey whipped cream cheese is spread over toasted crostini and topped with grilled peaches, jalapenos, and fresh basil for an unforgettable summer appetizer!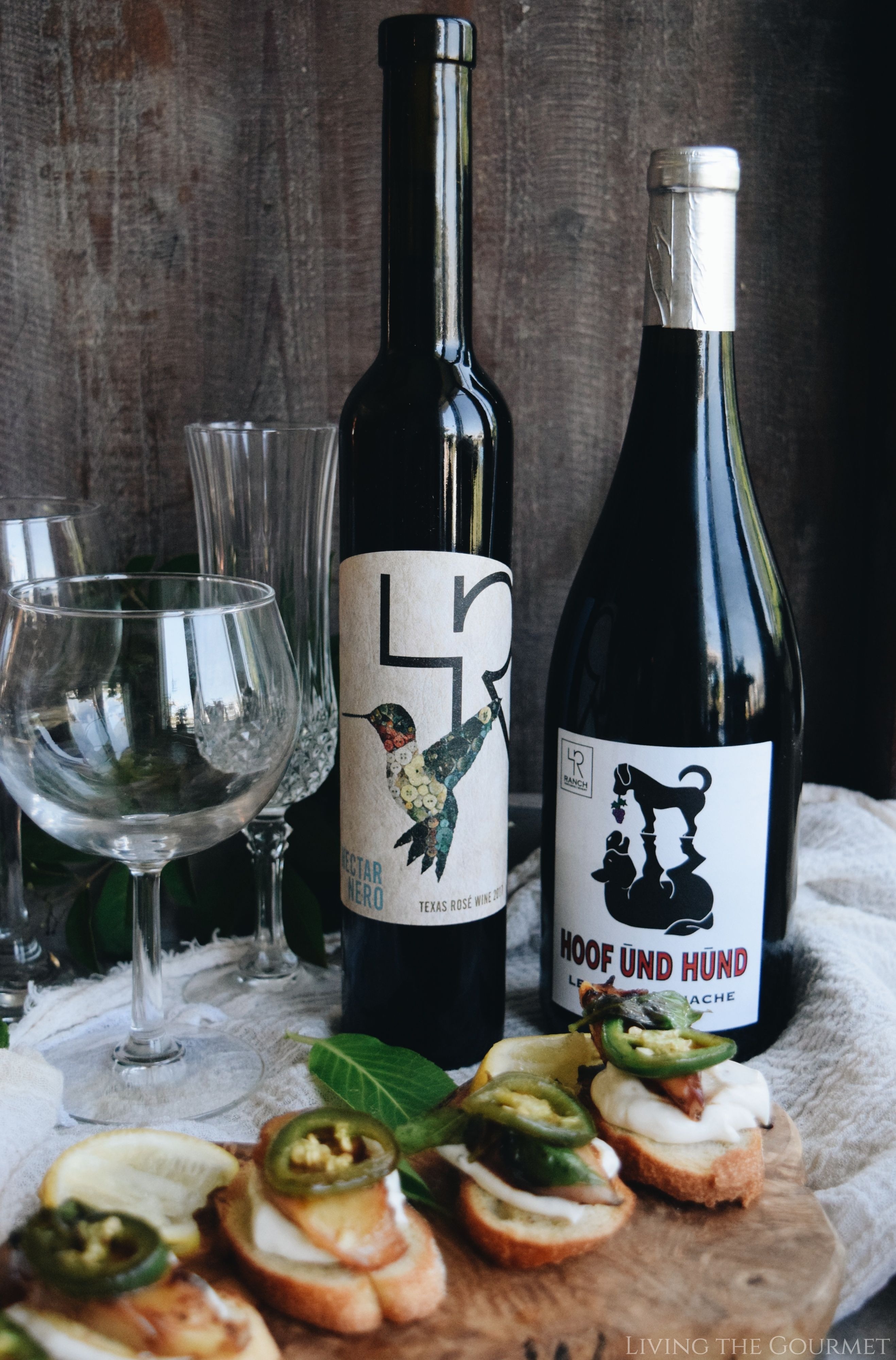 I bet you thought we abandoned our Texas Wine Tour. Nope, not a chance. On the contrary, I've still got a variety of bottles I want you guys to hear about before the Summer is out, and today we're taking a look at two more bottles that come to us courtesy of 4R Ranch.
The Bottles – A Showcase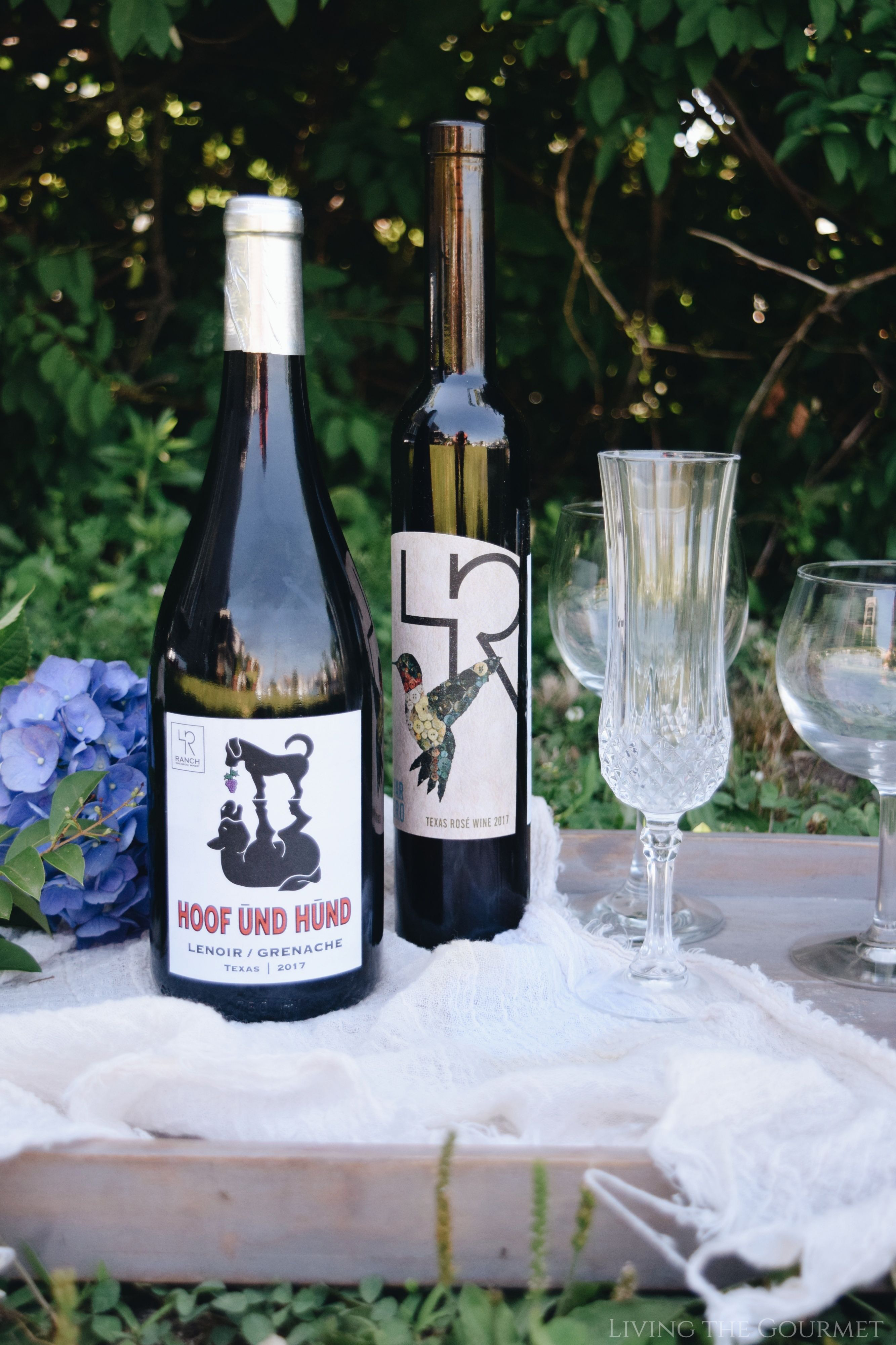 First up we have a 2017 Lenoir/Grenache Hoof Und Hund. Next, we'll be sampling a Nectar Nero 2017.
The Where – Texoma AVA; Muenster, Texas
Texoma is an infant of an AVA, having only been recognized in 2005, and with only four wineries located within its comparatively vast borders.
Located in northern Texas on the border with Oklahoma, the Texoma AVA is the second-largest wine region in Texas, whose soil is primarily silt loam and clay, courtesy of its proximity to the Red River Valley. Due to its humid subtropical climate, featuring cold winters and notoriously hot summers, and with elevations ranging from about four-hundred to thirteen-hundred feet above sea level, Texoma is ideal for late-budding grapes such as Cabernet Sauvignon, and more 'standard' Texas varietals such as Grenache. Nevertheless, many winemakers have tried their luck at earlier-ripening grapes such as Pinot Noir and Merlot, and some have had surprising luck doing so.
Fun fact. Texoma is best known for something that happened nearly a century and a half before it was recognized as an AVA. In the 1880s, an epidemic of phylloxera pests (insects with a taste for vines) was wreaking havoc on vineyards the world over. It was Thomas "T.V." Volney Munson who discovered a cure, and did so by grafting Old World grape scions to American rootstocks, which resulted in phylloxera resistant vines. This discovery quite possibly saved the winemaking industry as we know it today.
Aromatics and Tasting – The Review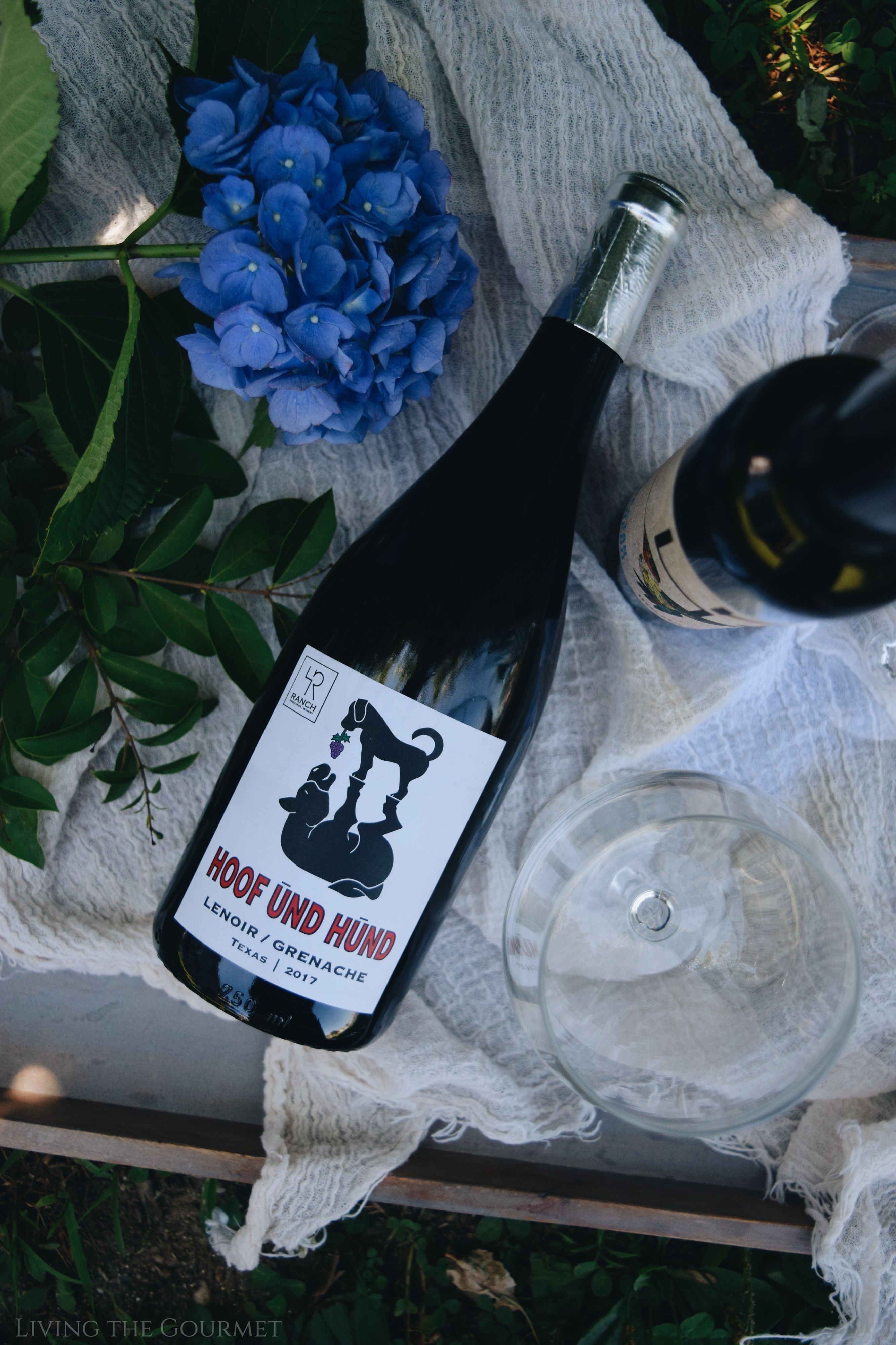 First up, we'll begin with the 2017 Hoof und Hund. The wine is 75% Lenoir, more commonly called "Black Spanish," with the remainder being Grenache. Off the top of the glass, the wine is a medley of candied fruit and blackberry or dark cherry essences. Deeper into the glass, these qualities intensify considerably. On the palate the wine is textbook Lenoir, being very full-bodied, with a jam-like texture that coats the mouth, carrying elderberry and dark cherry flavors.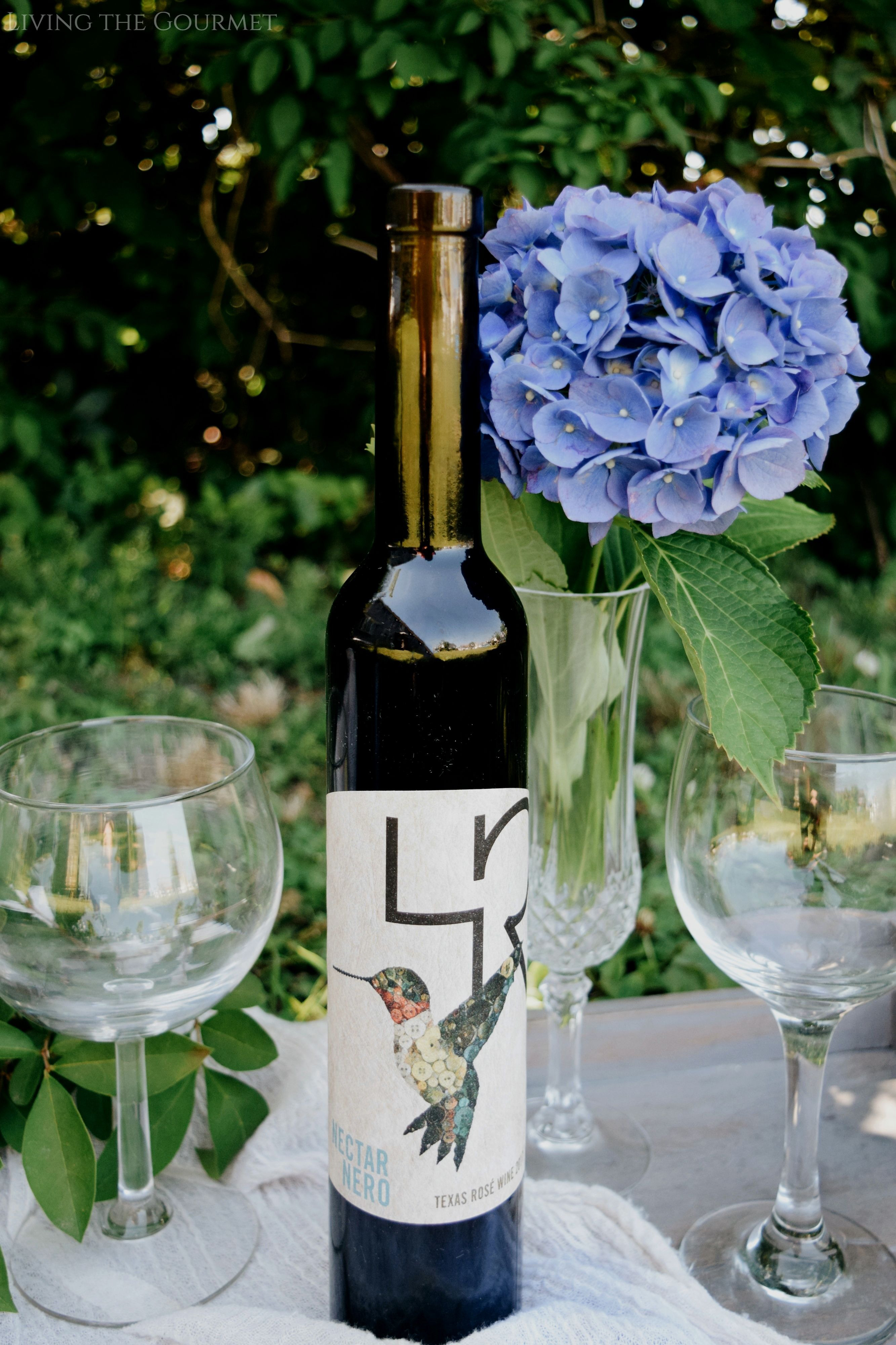 Next up we have the Nectar Nero, which introduces itself with a late spring or summer mix of orange rind and white stone fruit essences, to create a delicately sweet aromatic profile. On the palate, the wine is quite sweet and delicately textured, featuring orange peel drenched in citrus.
What To Eat – The Pairing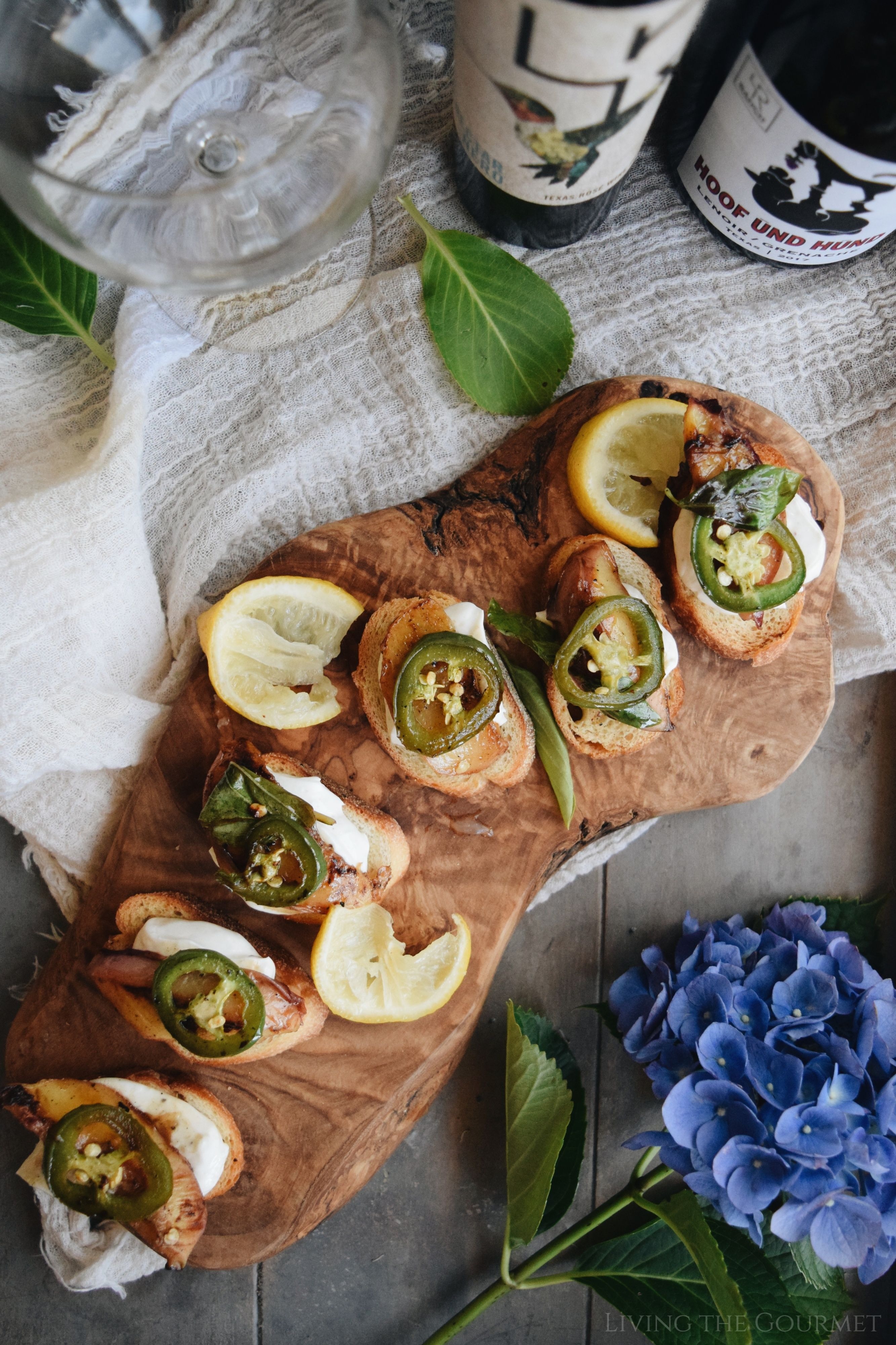 Lenoir is very similar to Xinomavro or Sagrantino in its pairing profile, in that you have a very dark, very sturdy wine with dark fruit flavors. Think heavy and think substantial, or you're going to 'drown' your food in the wine. Today's bottle would likely pair best with herb-crusted roasts or lamb, dry barbecued fare, and hardy steaks, or heavy sauces over pasta.
In other words, Hoof und Hund is perfect for summer barbecues featuring dry-rubbed ribs, seared steaks, or really any "pitmaster" favorites.
The Nero Nectar is on the far opposite end of the spectrum. You'll want to treat this bottle much more 'gently.' With that being said, I'm quite torn in pairing this bottle. On the one hand, I want to treat it as a by-the-book dessert wine and suggest something like salted fruit or balsamic fruit, or perhaps even something like a tiramisu. On the other hand, I can certainly see sipping this over light appetizers out on the porch, such as grilled tomato and Romano cheese topped crostini or perhaps a cured meat platter since these salt-savory appetizers would clash nicely with the sweet wine.
The Occasions – When to Drink These Wines
For the Hoof und Hund, this is a wine that serves excellently year-round. During the warmer weather, this bottle will serve admirably at your barbecues, and during the colder months this will be the ideal companion for beef stews and roasts.
For the Nectar Nero, this is for lighthearted moments, either to be sipped on its own after dinner or an aperitif at the start of a dinner or garden party.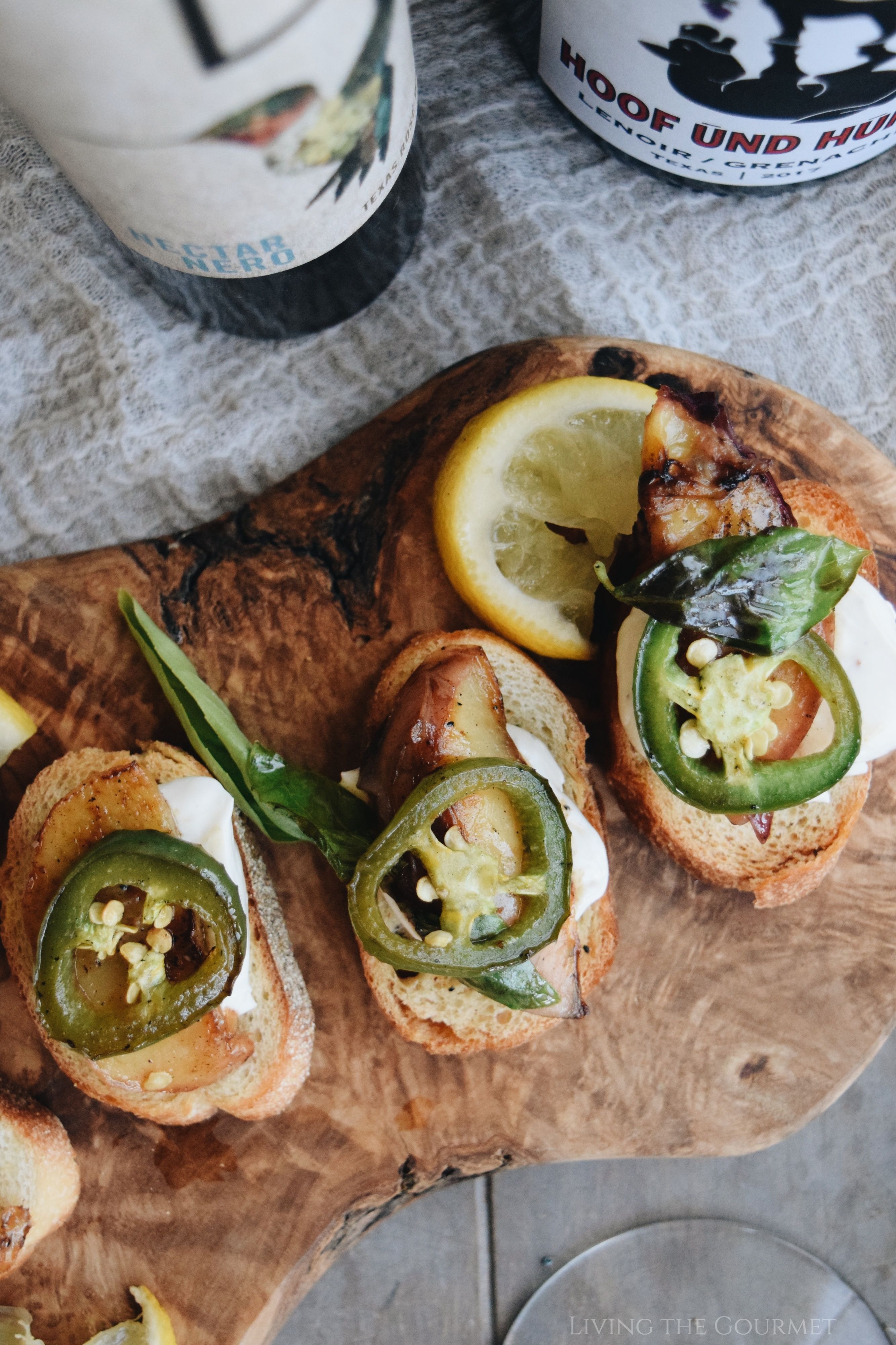 Print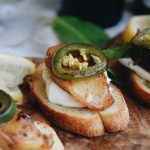 Exploring Texas Wines PRT III: Grilled Peach & Jalapeno Crostini & 4R Ranch Vineyards and Winery
---
Author:

Total Time:

20 minutes

Yield:

1

dozen crostini

1

x
For the Crostini:
Italian Bread - sliced to a 1/4 inch thickness
Olive oil
Fresh sea salt
Fresh ground black pepper
For the Honey Whipped Cream Cheese:
1

block cream cheese

3

tbs. milk
Dashes of fresh sea salt
Dashes of fresh ground black pepper

1

tbs. honey
For the Peaches and Jalapenos:
2

-

3

peaches - sliced with skin

1

large jalapeno - sliced with seeds
Fresh basil leaves

1

tbs. honey
Juice of

1/2

lemon
Small drizzle of olive oil
---
Instructions
For the Crostini:
Preheat Oven 350 degrees F.
Place the bread slices on a baking sheet and brush with olive oil.
Dust with sea salt and fresh ground black pepper.
Bake for 10 - 12 minutes or until slightly golden.
For the Honey Whipped Cream Cheese:
Combine the all of the ingredients in a food processor and process until smooth and creamy.
Refrigerate until ready to use.
For the Peaches and Jalapenos:
Heat a large cast iron frying pan and place the peaches and jalapeno in the dry pan.
Add the basil after a minute or two and grill until the peaches become slightly charred.
Remove from the pan and toss with lemon juice, drizzle of olive oil and honey.
Serve the crostini with a dollop of cream cheese mixture topped with the sliced peach mixture.
Prep Time:

10 minutes

Cook Time:

10 minutes
Recipe Card powered by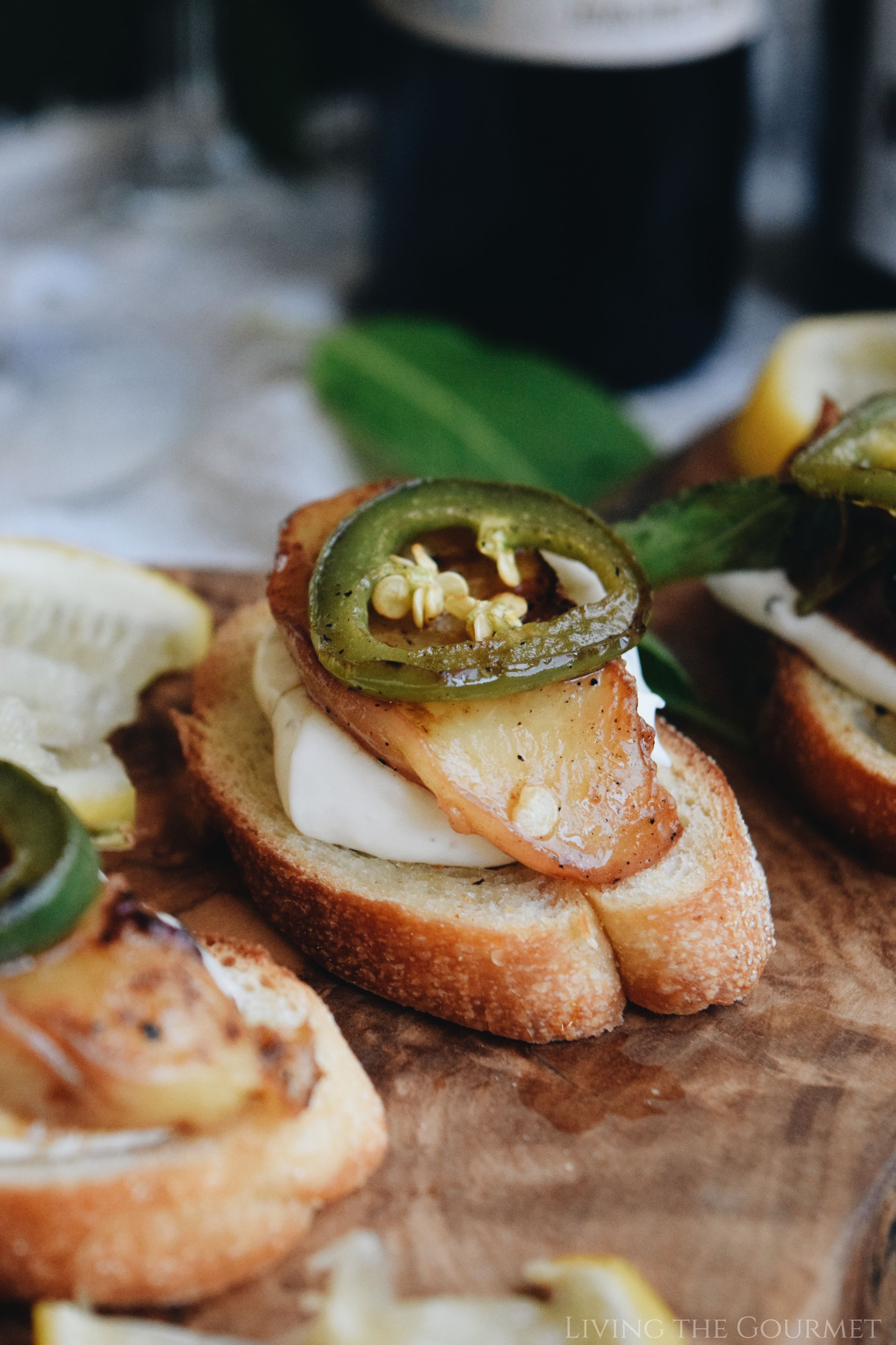 Have you Tried it? Have you tried today's wine, or prepared today's recipe? If so, we would love to hear from you! Give us a shout out on Instagram (LINK to profile) or Facebook (LINK to profile) with a picture of what you prepared, or let us know down below in the comments how it turned out! We can't wait to hear from you!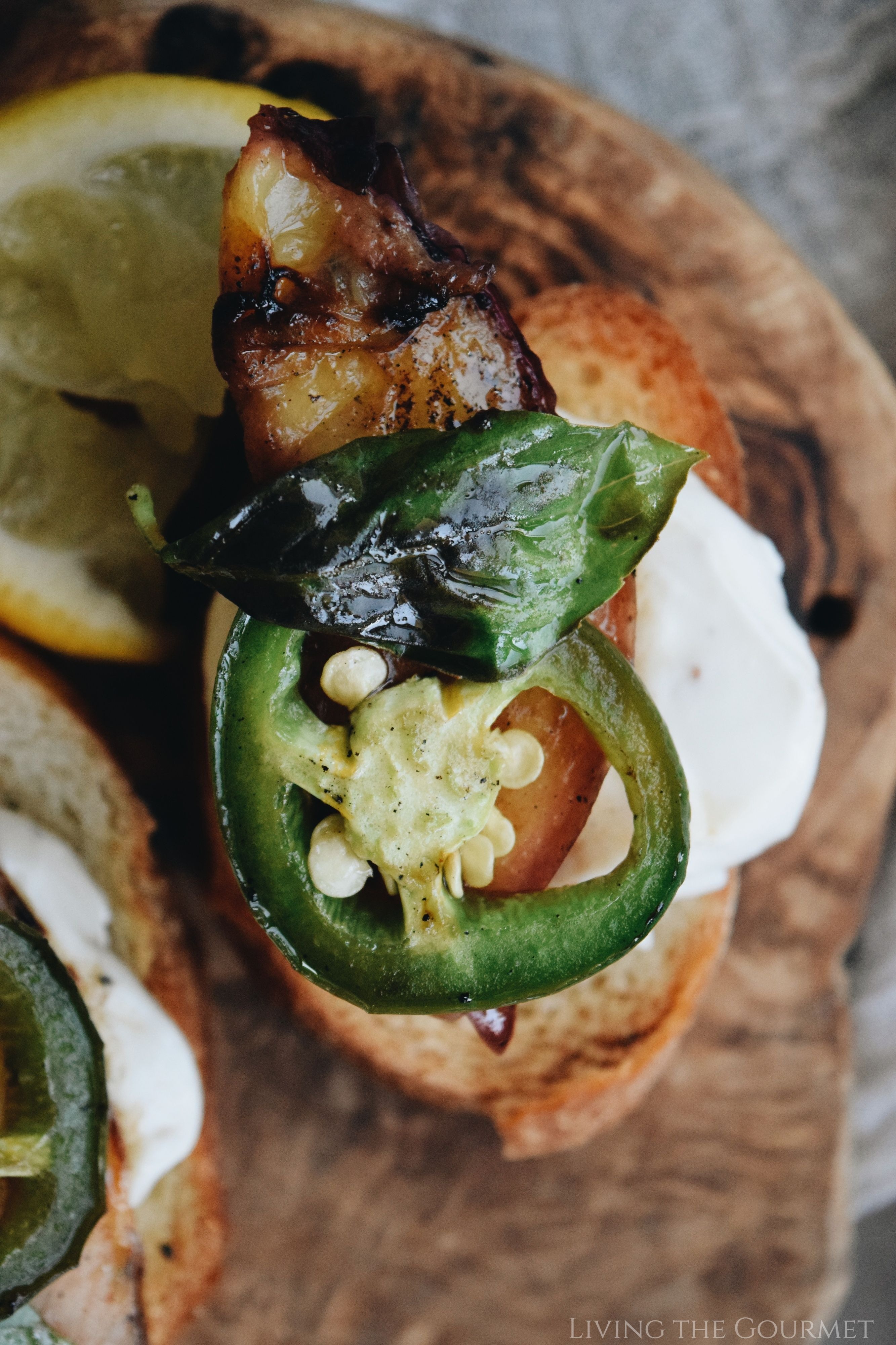 Cheers!
0