The following message is intended for those 21+. This post has been sponsored by Hunt Country Vineyards. All opinions expressed are my own. Please enjoy responsibly.
Savor the taste of summer with this spicy Lobster Fra Diavolo alongside a glass of Hunt Country Wines.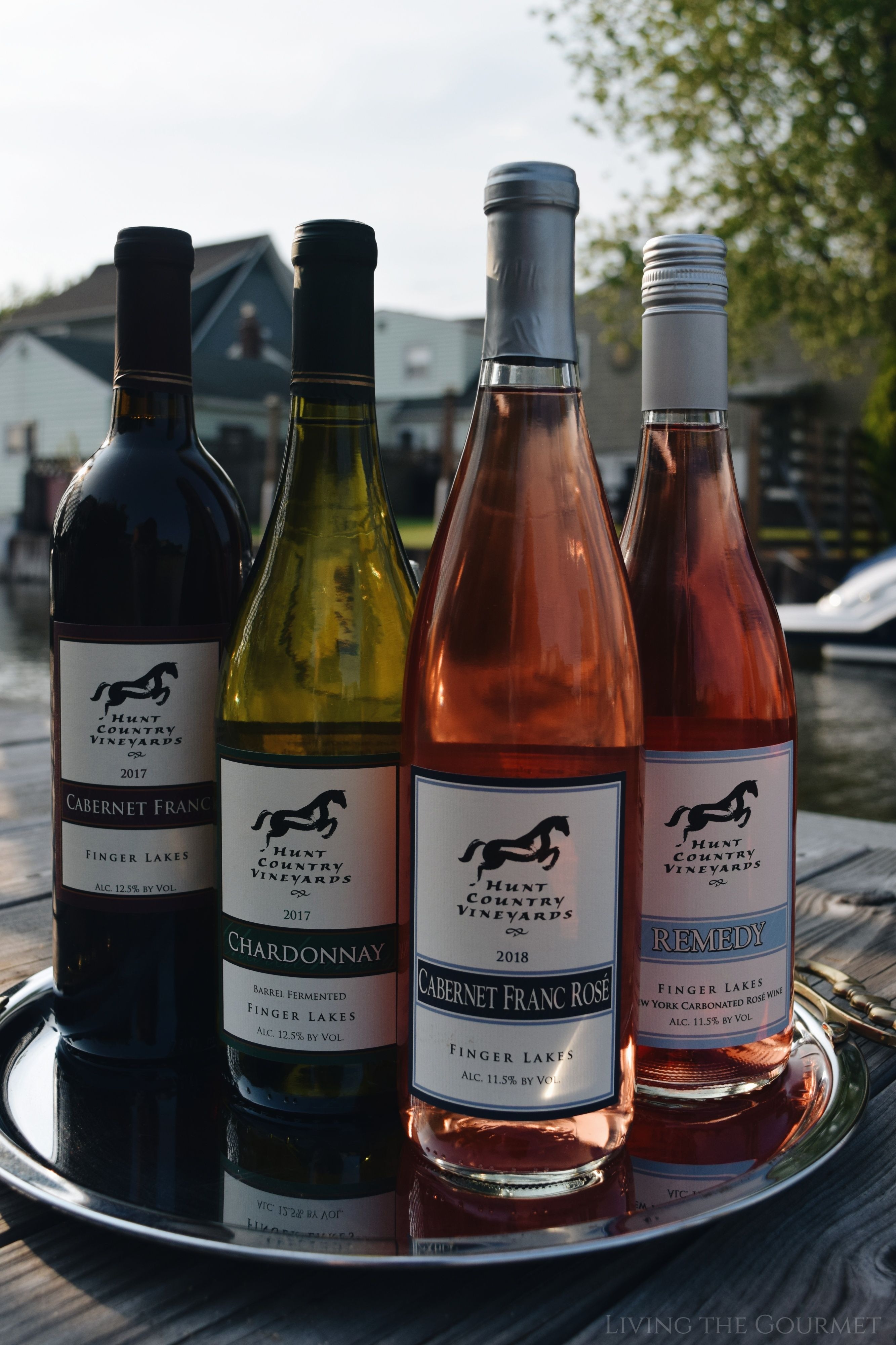 My introduction to New York wines happened a coupled years ago when I sampled a trio of bottles from a variety of wineries in the Finger Lakes wine region. Up to that point, my experience with New York wine had been strictly a strictly "On the Island" affair. At the time, I simply had no idea what to expect, but I was pleasantly surprised.
Today, we're revisiting Upstate Wine, in particular, the Finger Lakes.
For those who may have missed my 2017 primer on wine from the Finger Lakes, it's the most prolific of New York's half-dozen wine regions, and is primarily known for its Riesling, although Chardonnay, Cabernet Franc, and Pinot Noir are popular varietals as well, in addition to a number of regional hybrids.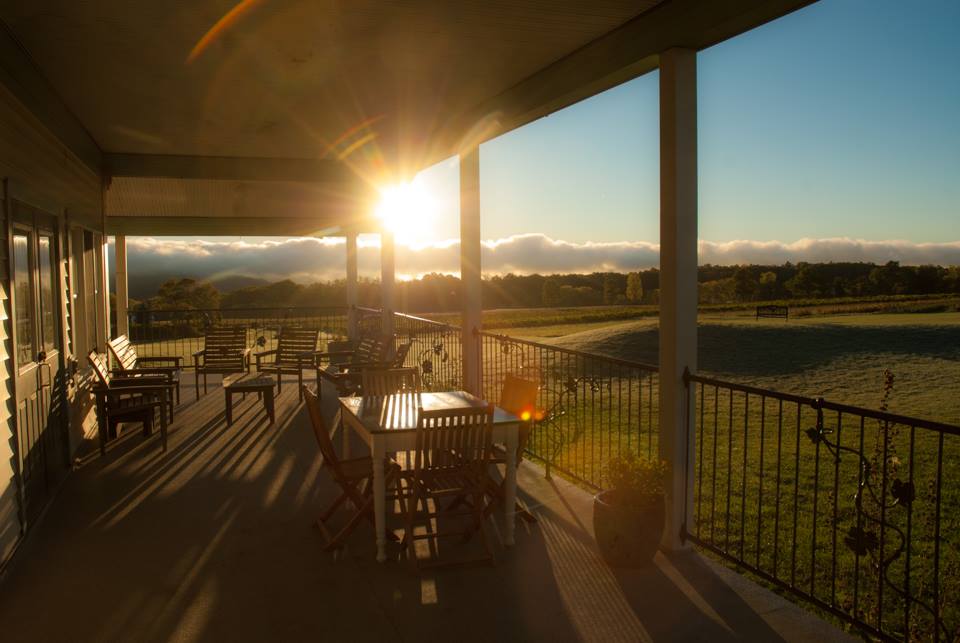 Today, we're revisiting the Finger Lakes courtesy of Hunt Country Vineyards. We received four bottles, a 2017 Cabernet Franc, a 2017 Chardonnay, a 2018 Cabernet Franc Rosé, "Remedy," which is described as a "New York Carbonated Rosé Wine."
All things red being first, we'll begin with the Cabernet Franc, which introduces itself with an instantly spicy bouquet off the top, but is mellowed by earthy notes deeper into the glass, and just a hint of tart citrus towards the end. On the palate, the aromatics largely carry over as peppery notes laced throughout an earthy foundation, with muted hints of dark red berries lingering in the background, and rounded by a lasting finish.
For pairing this really couldn't be easier, think cozy beef stews, classic antipasto boards with cured meats and sharp cheeses, and herbed roasts.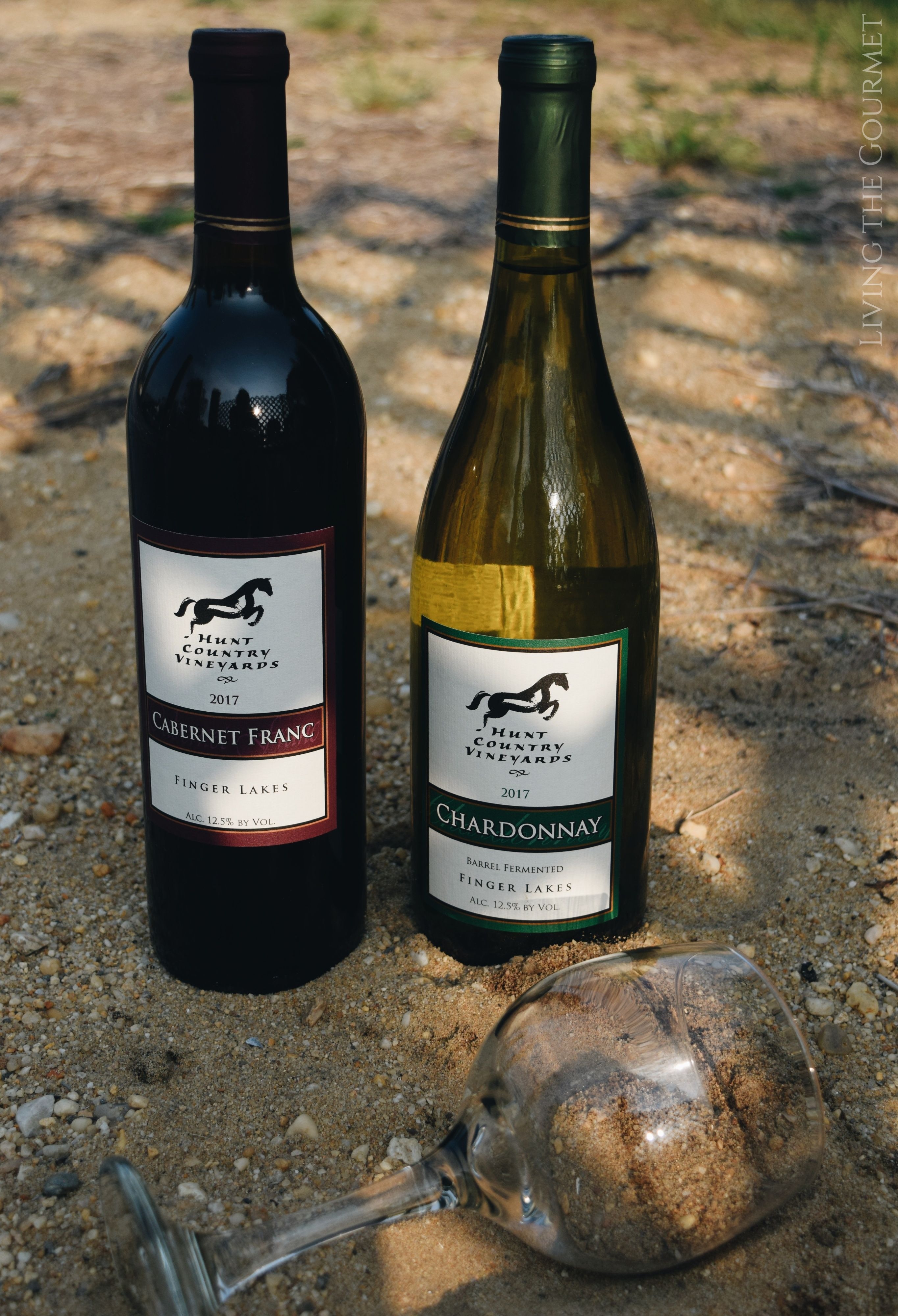 Next up we have the Cabernet Franc Rosé. Off the top of the glass, we're greeted by notes of sliced red berries and mixed red summer fruit, set over garden fresh herbs and occasional floral essences, which gives the initial fruitiness of bouquet a pleasant crispness. On sampling, the wine is refreshing and light, though without being fragile or easily overpowered. The berry notes are what carry over most noticeably from the aromatics, with a surprising addition of ripe dark fruit.
For pairing, the first item that came to mind were goat cheese fritters served alongside fresh tzatziki and gremolata. Grilled fennel topped with a candied balsamic glaze would also serve excellently.
Next we have the Chardonnay. Off the top of the glass, sliced white stone fruit is immediate, and laced in characteristic vanilla essences, with toasted oak notes lingering in the background,' but without sapping the pungency or moisture from the vanilla and stone fruit notes. On the palate, the vanilla carries over quite pleasantly, with hints of white summer fruit present throughout.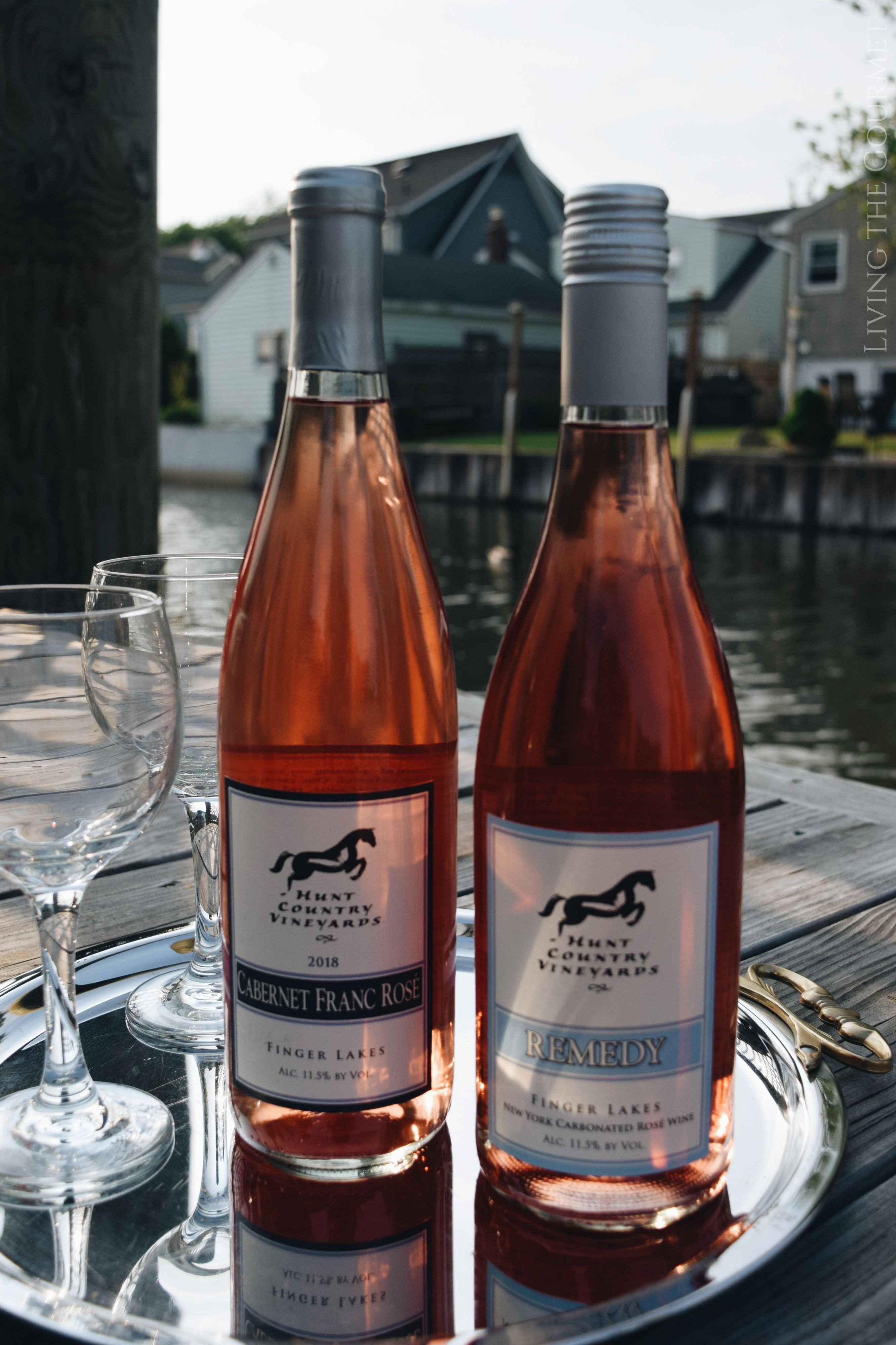 For pairing, I'm going to go out on a limb here and suggest a plate of pasta prepared with garlic and oil, and homemade croutons. As with most buttery chardonnay, meaty white bodied fish is always a safe pairing, such as with a lemon and butter sauce, or topped with fresh herbs sautéed in oil – although by modern pairing standards this is probably considered a bit drab. Nevertheless, it's a 'textbook' pairing for a reason.
Finally, we come to the "Carbonated Cabernet Franc Rosé," which greets with a cheerful effervescence rife with mixed red summer fruits, and hints of what I'll call 'white citrus' in the background, perhaps white peach or green apple. On the palate, the wine is light and lively, and quite refreshing, with the red fruit flavors carrying over from the aromatics. For pairing, think of this as a 'fun' and 'relaxed' bottle. I could probably see this paired alongside grilled fruit, or a citrus salad topped with a balsamic vinaigrette.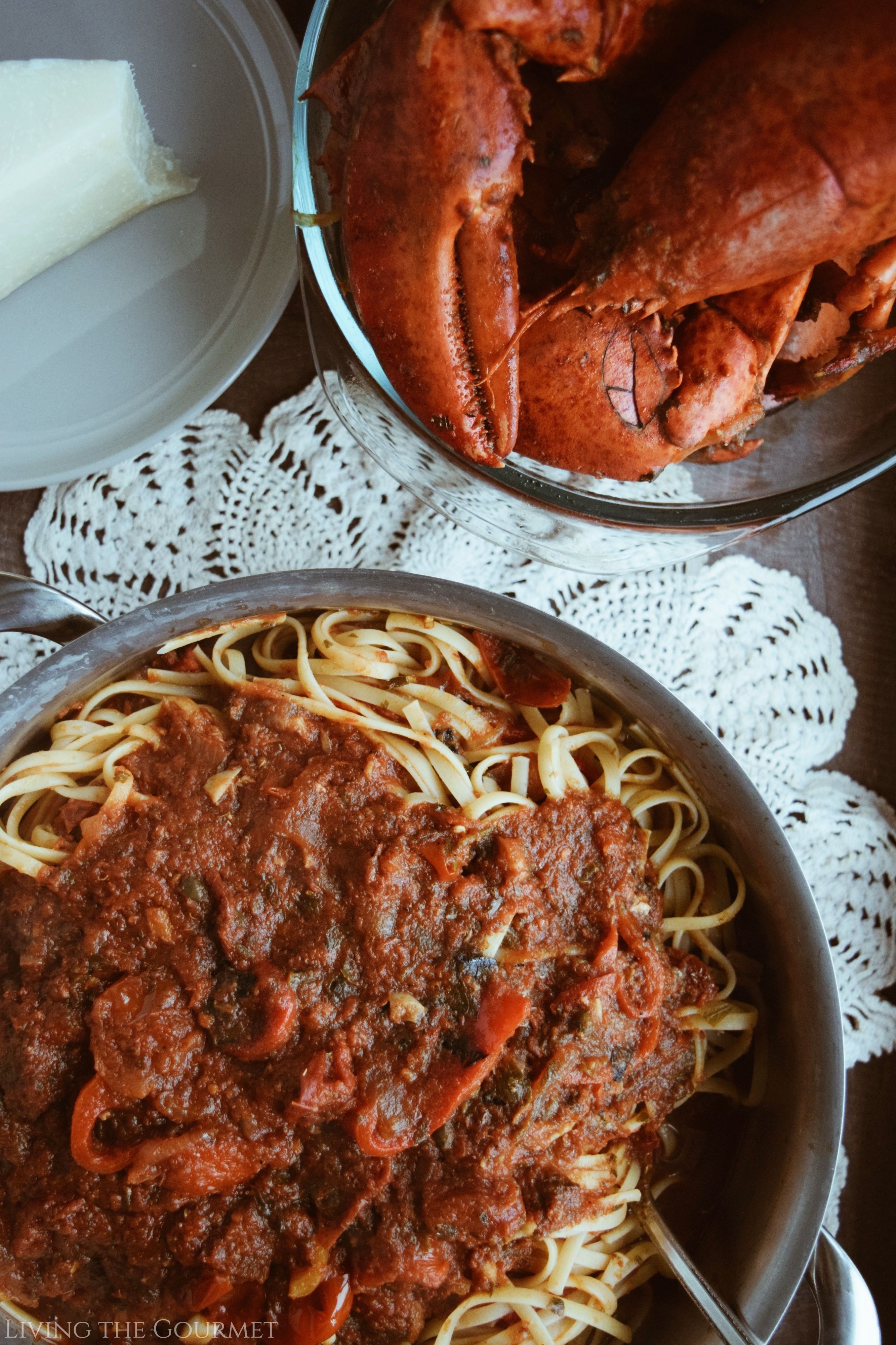 Picture a summer evening out on the dock, with a plate of linguine with lobster Fa Diavolo- Spicy, hearty, but perfectly balanced with a crisp glass of Hunt Country wine. That brings us to today's recipe.
This classic Italian dish is the perfect Sunday dinner dish for dining alfresco.
We begin with a classic tomato sauce then kick it up with charred bell peppers, meaty fresh lobsters, and red pepper flakes for good measure. Toss with linguine preferably or your favorite spaghetti and serve immediately.
Print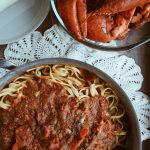 Lobster Fra Diavolo and Hunt Country Wines
---
Author:

Total Time:

1 hour 20 minutes
3

–

1.4

lb. lobsters – body and claws (tails removed and grilled separately)

1/2 cup

fresh parsley – finely chopped
Pint of cherry tomatoes

2

tbs. capers

5

sun-dried tomatoes – chopped

2

red bell peppers – roasted and sliced

1

large onion – sweet or red – sliced thin

5

cloves of garlic – chopped

1/2

cup wine – red or white

28 oz

can of crushed tomatoes

1 tsp

. red pepper flakes

1 1/2 tsp

. dried oregano

1 tsp

. fresh ground black pepper

1 1/2 tsp

. salt

1/4 cup

freshly grated Romano cheese

3

tbs. olive oil
Your favorite pasta
Fresh Romano cheese for grating
---
Instructions
Carefully, roast the red bell peppers over an open flame or if you do not have a gas stove it works to roast them in a dry cast iron frying pan. Scrape the char off the peppers and slice thin and set aside.
Heat a sauce pot with olive oil.
Add the sliced onion, sun-dried tomatoes and cherry tomatoes and saute until the onions soften and the tomatoes soften.
Add the seasonings and garlic and saute for another minute or two.
Add the crushed tomatoes, parsley, sliced peppers and wine and simmer on a gentle heat.
Add the lobster claws and body, shell side up and continue to simmer on a gentle heat for an hour or longer, with a loose cover.
Prepare the pasta as directed.
Remove the lobster from the pot and place in a serving dish.
Add the pasta to the sauce and toss.
Serve with fresh grated cheese, fresh ground black pepper and a dash of red pepper flakes.
Prep Time:

5 minutes

Cook Time:

1 hour 15 minutes
Recipe Card powered by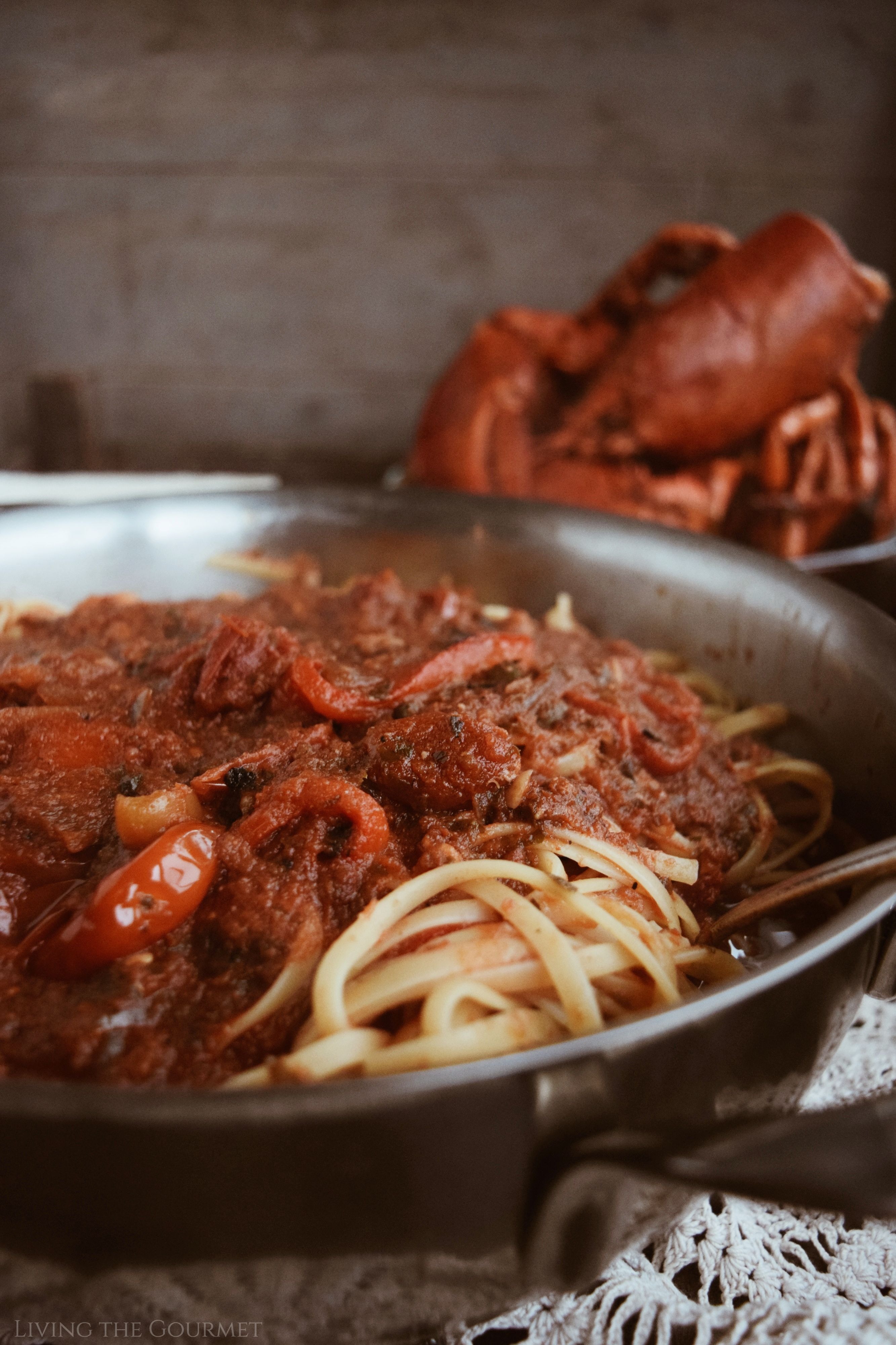 With all of that said, I was very pleased with the bottles I received from Hunt Country Vineyards, and can easily recommend them to anyone looking for an affordable addition to their wine menu, or for those who are looking for a delicious and accessible introduction to New York wine.
Cheers!
1