This post has been sponsored by Little Northern Bakehouse. All opinions expressed are my own.
You'll look forward to lunch when this gluten-free sandwich is served! Peppermill Turkey and Swiss are layered together with sliced tomato, avocado, pickles, onions, bacon, and arugula for a hearty, satisfying dish.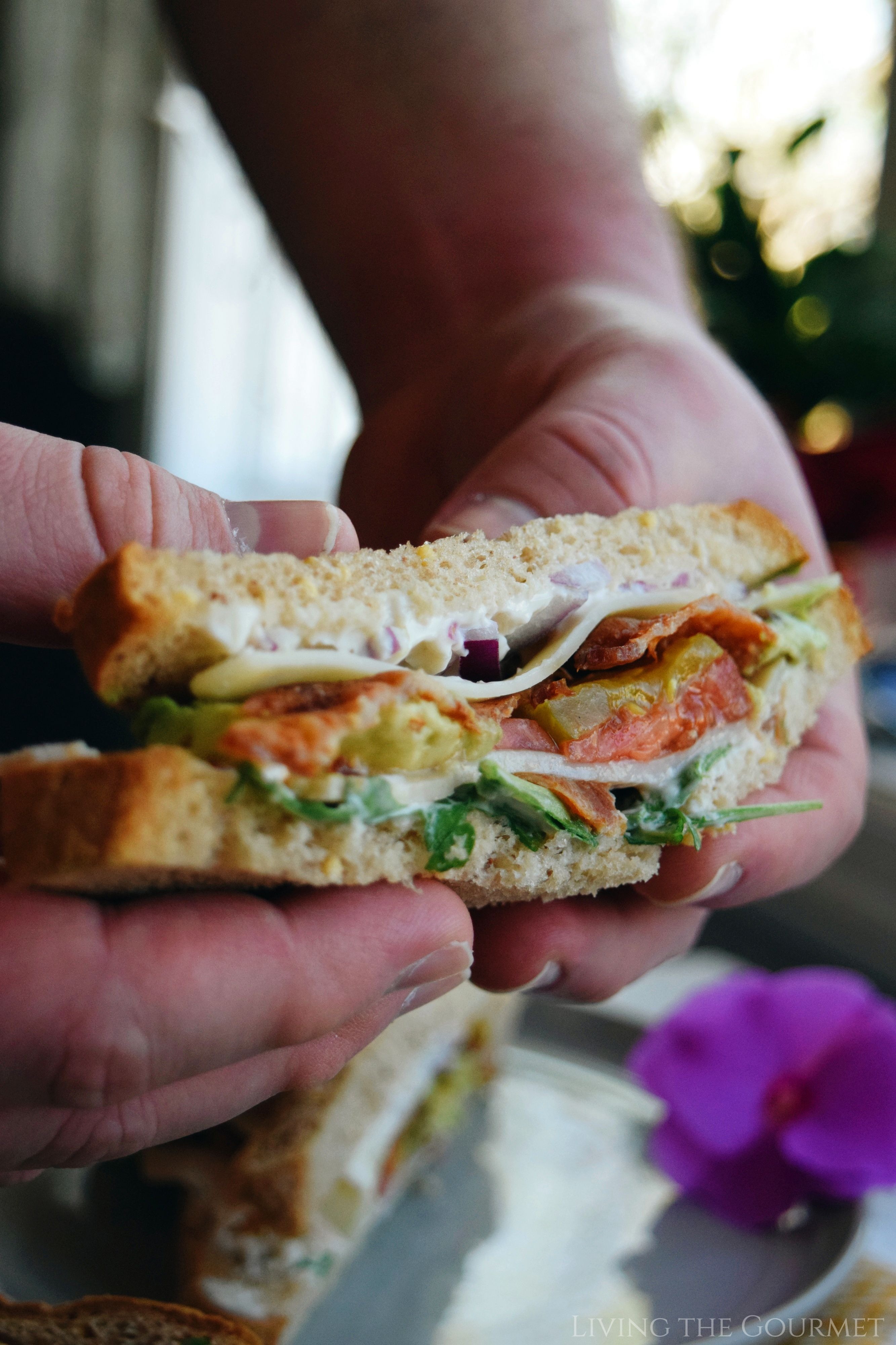 Gluten-Free can be a surprisingly contentious topic, as I just discovered second-hand this afternoon. One of my close friends posted to her page a week or so ago, quite despairingly, about how her home is "Newly gluten-free," and how seemingly overnight "There's not a single palatable bagel or piece of 'real' bread to be found," to which her significant other replied "Have you checked the freezer?" Cue a surprisingly contentious back and forth on a public Facebook wall.
However, I think that discussion between the two of them is a rather succinct encapsulation of people's general opinion regarding not just gluten-free items, but most 'healthy food' in general. Most of this contention comes down to the fact that, like the fat free craze of the last generation, people's perceptions have been tainted by the taste, or lack thereof, of the early incarnations of gluten-free products. The gluten-free landscape, however, could not be more different from what it was even just a few years ago.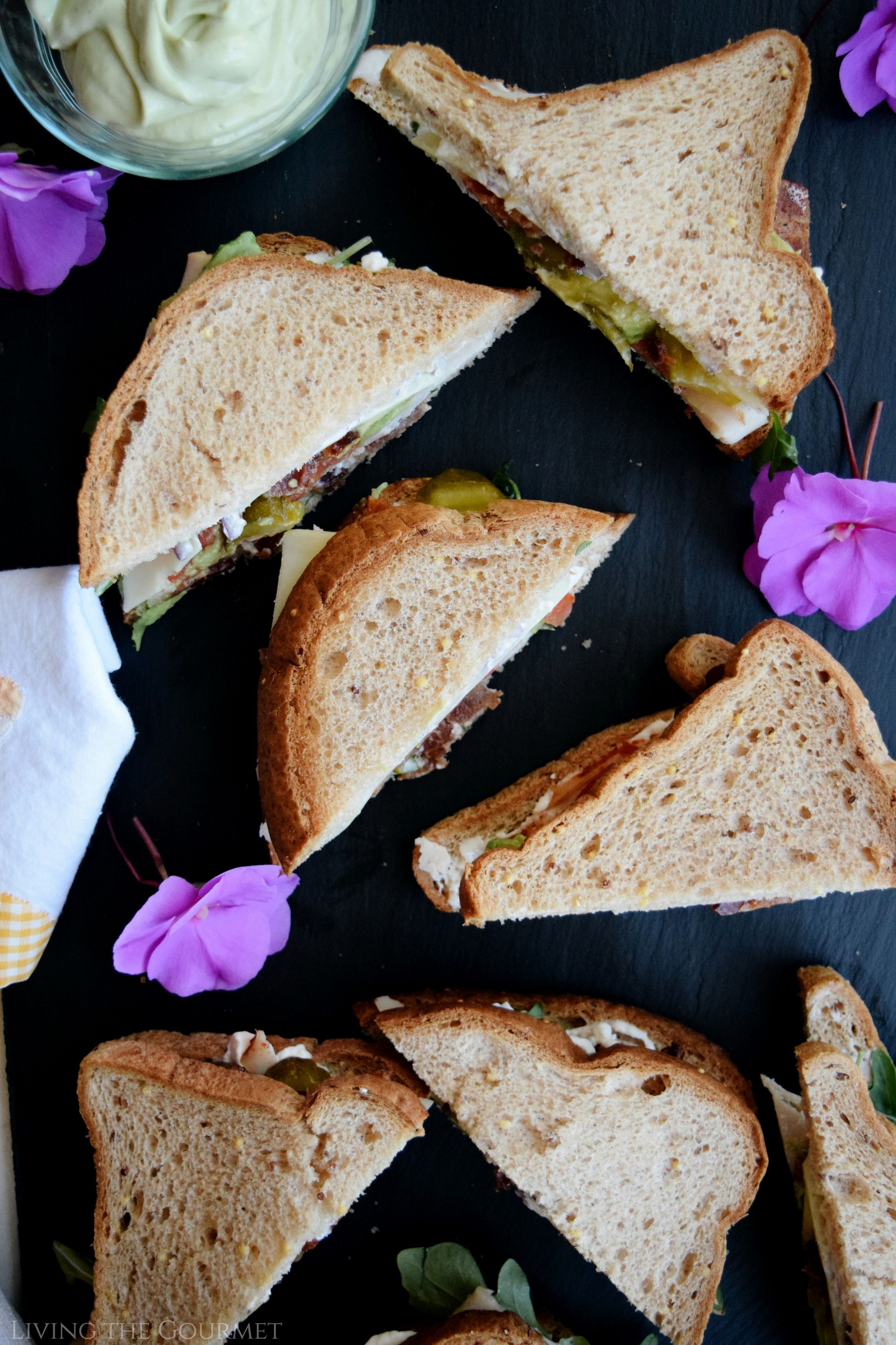 Today, there's simply no need to sacrifice flavor or texture in order to reduce or eliminate your gluten intake. With that said, while I've featured a number of gluten-free cakes and flours here on Living the Gourmet, I decided it was time for something a bit more 'everyday,' something that you can use in a hurry, and without having to turn on the stove or the oven.
Naturally, I'm talking about the most basic and versatile of all gluten-free items – sandwich bread.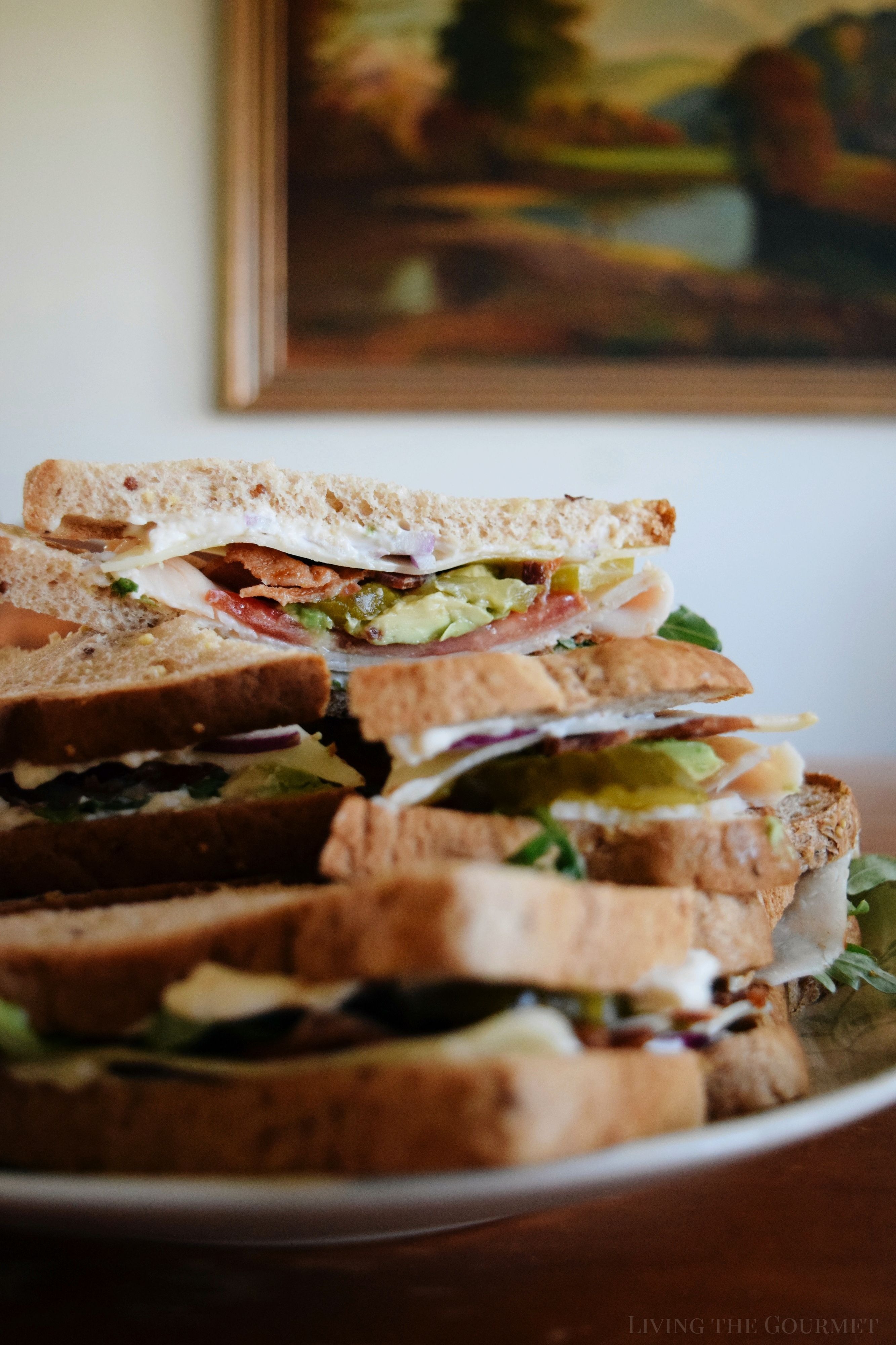 With Mother's Day right around the corner, I wanted to put together a sort of "Pre-Mother's Day" brunch, something that I could see myself preparing for a few friends, or a few close family members to enjoy before all of the "fuss and muss" of the actual day. However, I also wanted to it be available to those of us on a restricted gluten diet.
With that said, what I decided on was a tray of "Spring Sandwiches," which I think would serve great outside on the porch as a brunch or light lunch alongside either iced teas or coffee.
To start things off, we'll be using Little Northern Bakehouse Whole Grain Wide Slice Bread – which is readily available in the freezer section of most grocery stores and natural foods retailers.
Breads from Little Northern Bakehouse are sourced from gluten-free, non-GMO, whole-food ingredients, and are prepared with seeds and grains for an extra boost in nutritional density. Also, their breads are third-party certified as Glyphosate Residue Free, proudly displaying the Bio-Checked Non Glyphosate Certified seal, and many are 100% vegan and plant based.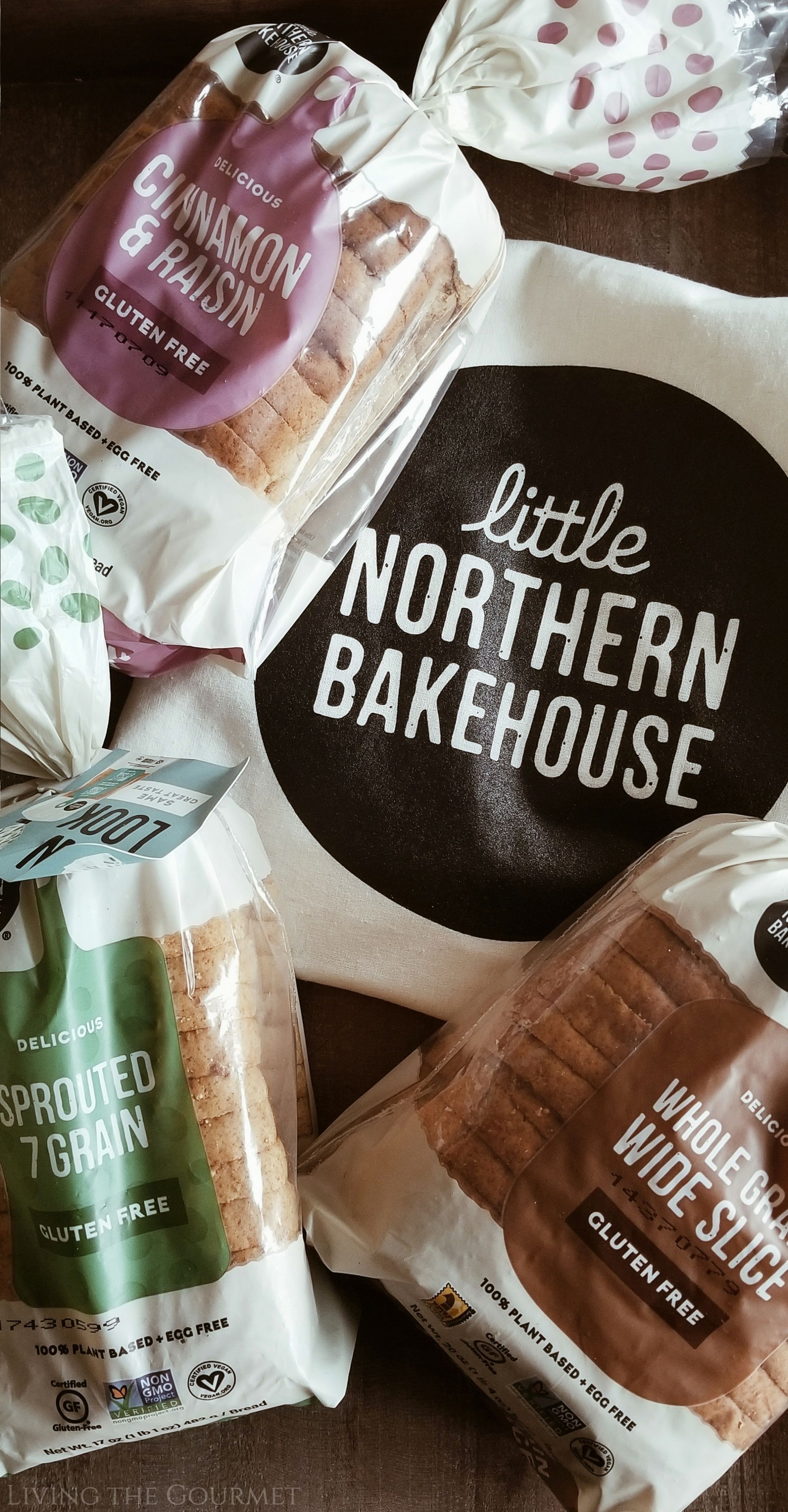 As a point of interest, breads from Little Northern Bakehouse come in a wide variety, including Whole Grain Wide Sliced Loaf, White Wide Sliced Loaf, Millet and Chia Loaf, Seeds and Grain Loaf, Cinnamon and Raisin Loaf, Millet and Chia Hot Dog Buns, and Millet and Chia Buns, meaning there's a loaf or bun for every occasion and palate.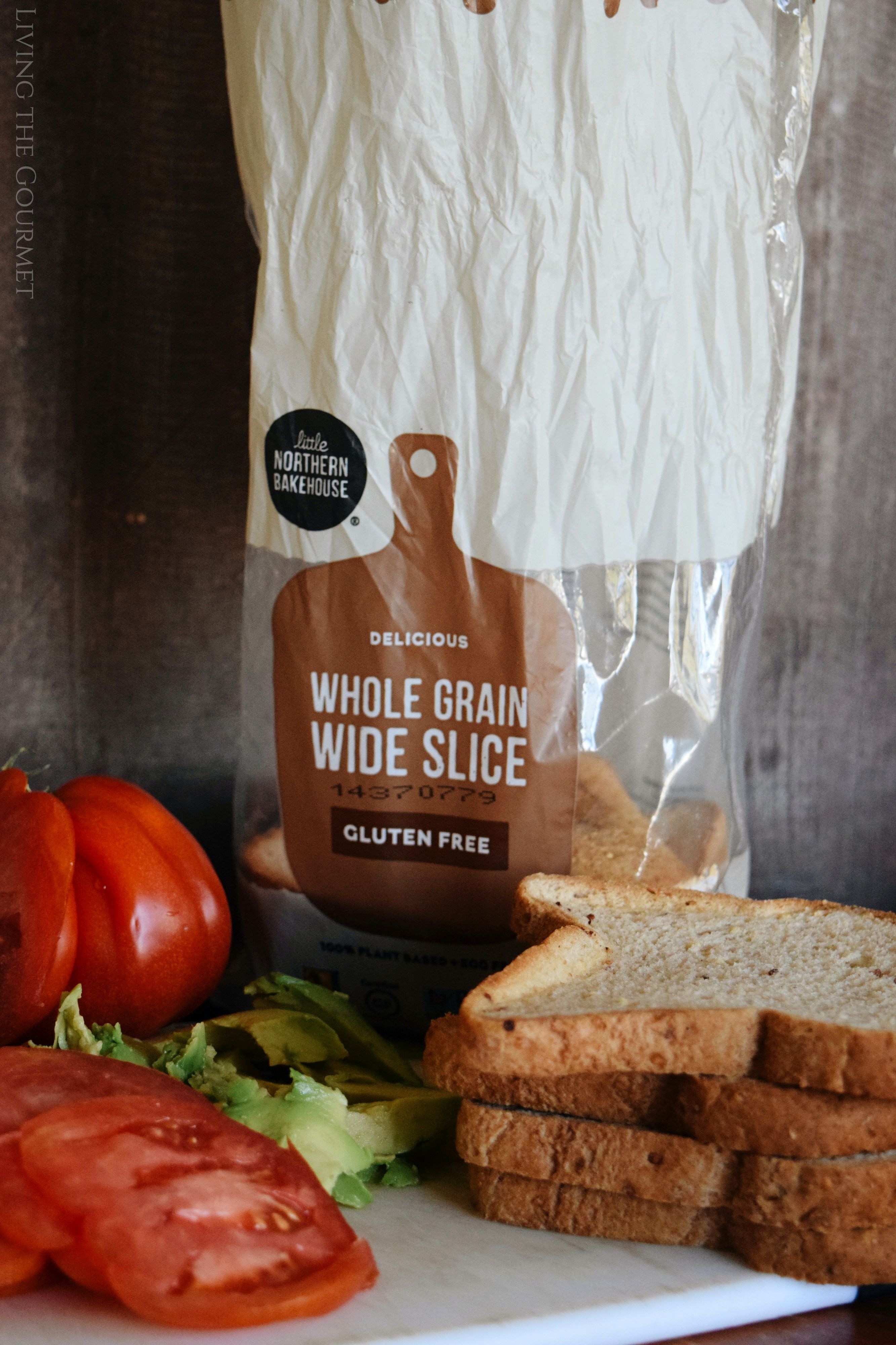 Now, for the sandwich.
To begin, start by crisping your favorite bacon. While the bacon crisps, slice an avocado into eighths. Then, slice up a red onion nice and thin. Finally, rinse some arugula, and you're ready for the real work.
Now, we're about to get very technical here, so bear with me, and follow closely. What I am about to describe entails years of practice, trial and error, and steady, incremental mastery. With that in mind, I instruct you to take two slices of bread, set them down perpendicular to one another on a flat surface, and then, with a dull spreading knife, slather mayo onto the slices. Difficult, I know, but good things take effort.
Next, begin assembling the sandwich. I like to start with a few slices of Swiss, then the deli turkey, followed by arugula, and then build from there.
Print
Gluten Free Turkey & Swiss Sandwiches
Author:
Prep Time:

10 minutes

Total Time:

10 minutes

Yield:

6 sandwiches
Deli Turkey
Thin sliced red onion
Sweet Bread and Butter Pickles
Sliced Avocado
Thin Sliced Tomato
Arugula
Crispy Bacon slices
Swiss Cheese
Mayo
Instructions
Place mayo on each slice of the bread.
Place a slice of each of the ingredients on the bread and close.
Hold sandwich and gently slice through.
Recipe Card powered by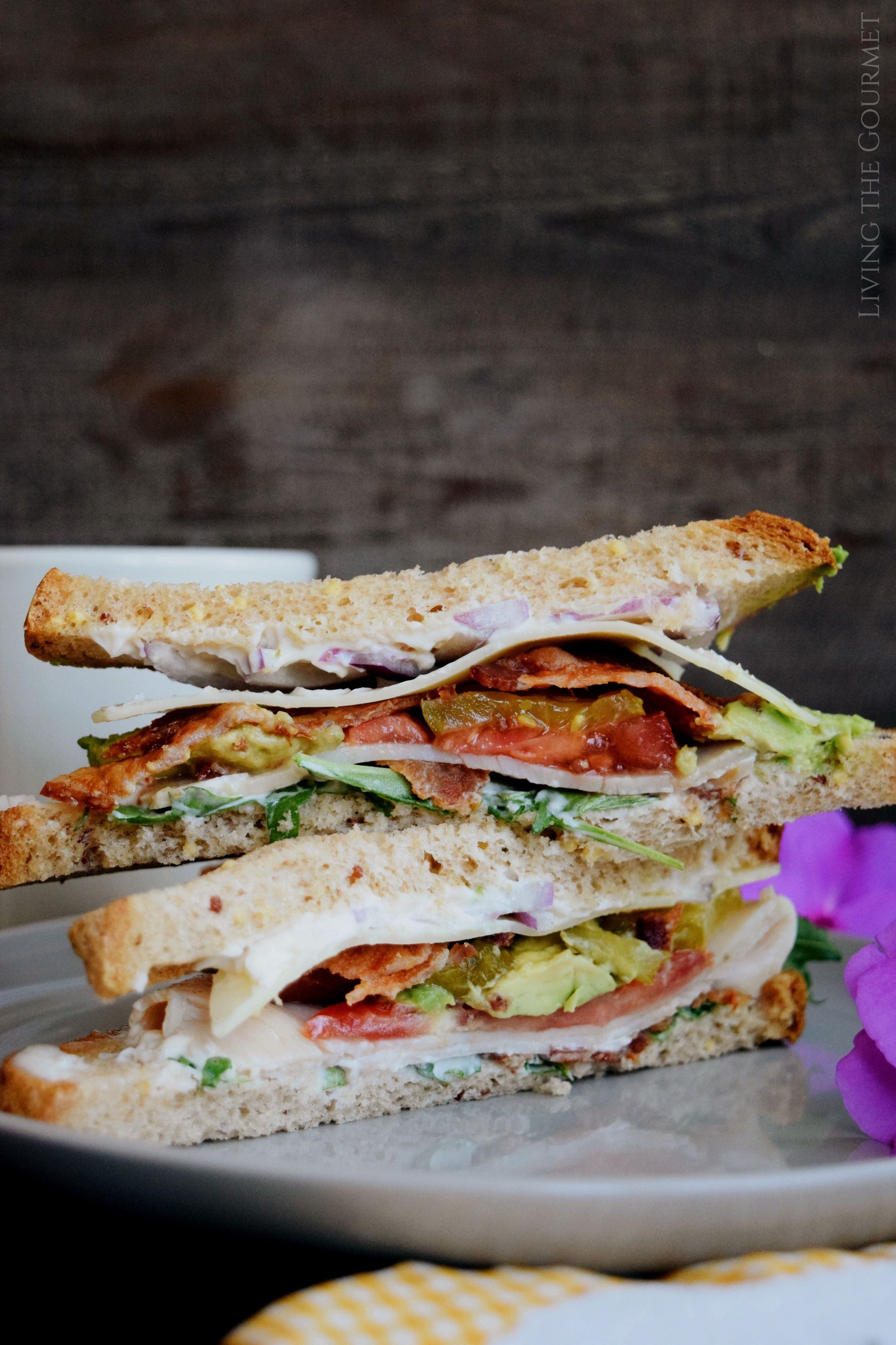 And that's a wrap.
For more information, check out the Little Northern Bakehouse website, and don't forget to try their first sprouted bread varieties, including Sprouted Honey Oat Bread and Sprouted 7 Grain Bread, both of which feature a blissfully soft, fluffy texture, excellent taste, and all the health benefits of sprouted grains, which feature incredible health benefits and are easy to digest. On a parting note, Little Northern Bakehouse proudly supports Glorybee Save the Bee, which you can check out here.
Enjoy with Love!
0