This post has been sponsored by SkinnyMe Chocolate. All opinions expressed are my own.
Shortbread Cookies get a makeover with this ketogenic, gluten-free version. The result is an ultra soft, buttery cookie drizzled in dark chocolate and sprinkled with Himalayan pink salt.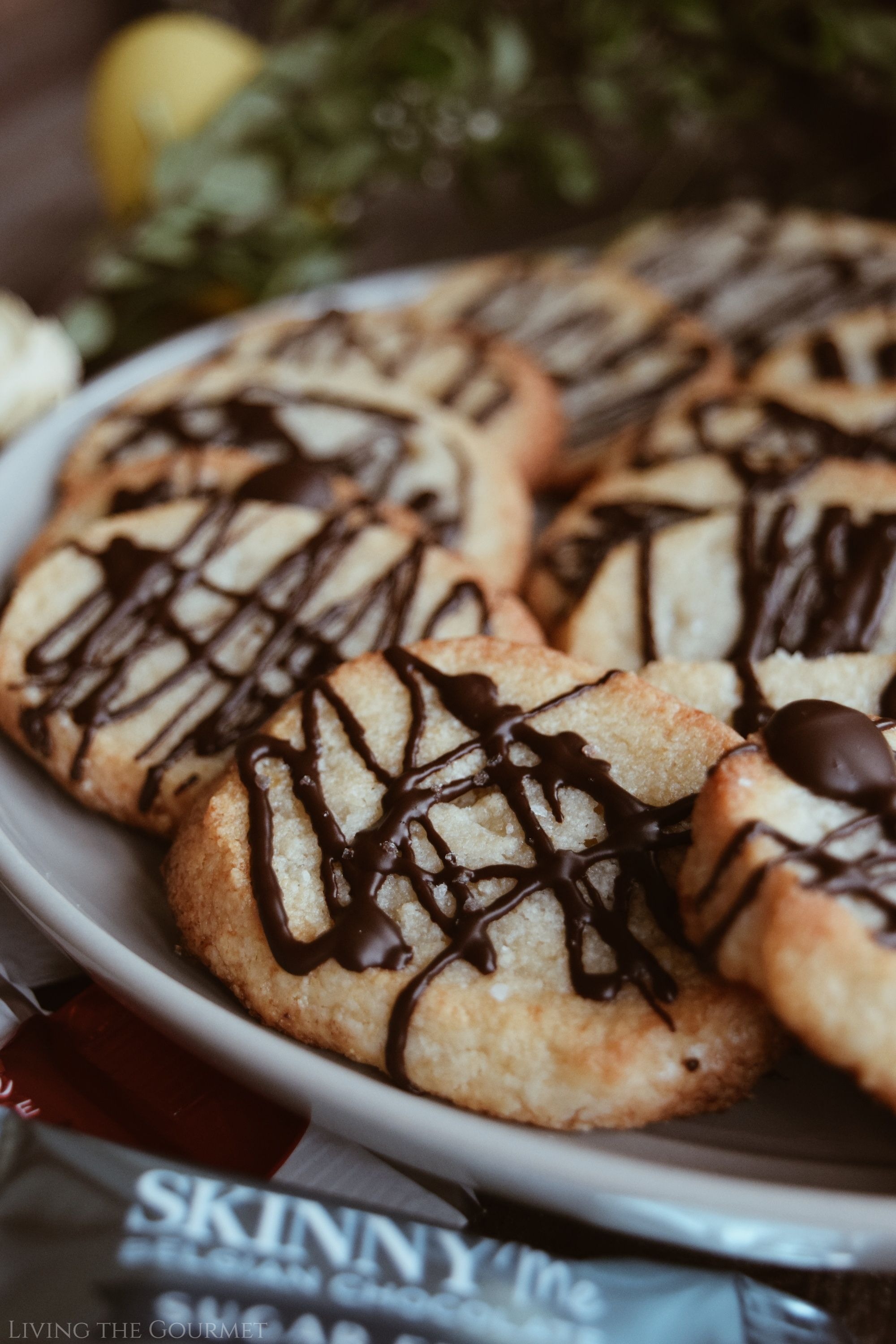 Presentation is Everything.
Let's play a little thought exercise, shall we? Suppose I prepared steak for you and I prepared it rubbed down with salt and pepper, reduced its fat in some herbed butter, and then fried that steak in the resulting buttery reduction along with sprigs of fresh rosemary, and perhaps a few splashes of pepper sauce if you so desired. The steak is cooked to perfection with the sear marks to prove it…and then I served it to you without a plate. I just plop the steak down in front of you on the table. Now, regardless of how clean that table may or may not be, your perception of the steak is ruined beyond repair.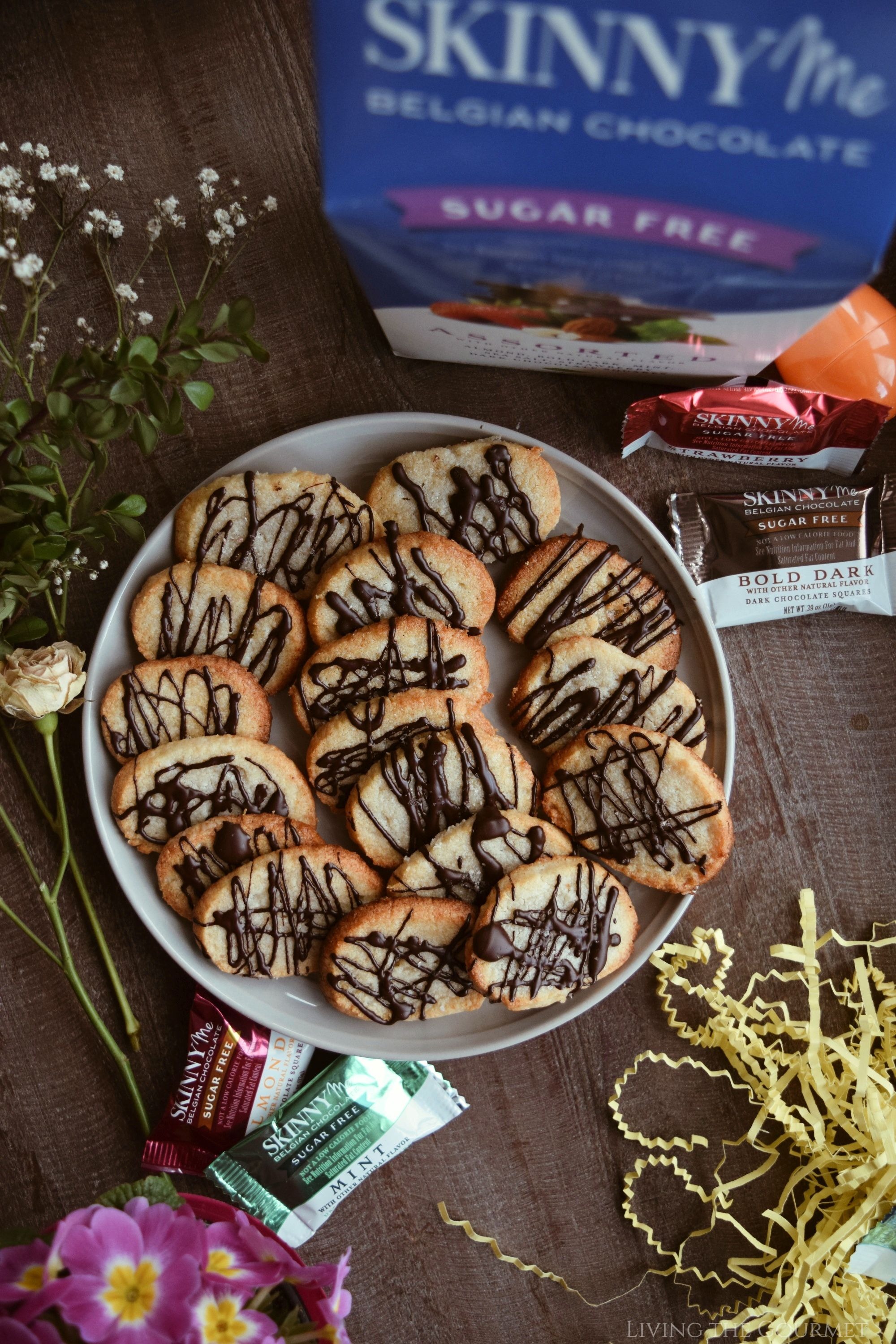 As in all things, what you see, what you feel, what you taste, is a wholly subjective matter. From Plato using the "Parable of Wind" in which he explains how "The same wind blows, one man feels cold, the other warm," to Anais Nin describing that "We don't see things as they are, we see them as we are," and even in the Matrix, Morpheus asks "What is real? What you can see? What you can feel? If that's the reality, then reality is just electrical impulses within the brain."
In cooking, we need to account for all of this. "Food is a feast for the senses," I like to say, "We eat first with our eyes and nose, and only finally, if our plate has been met with the approval of our sight and smell, do we introduce it to our palate."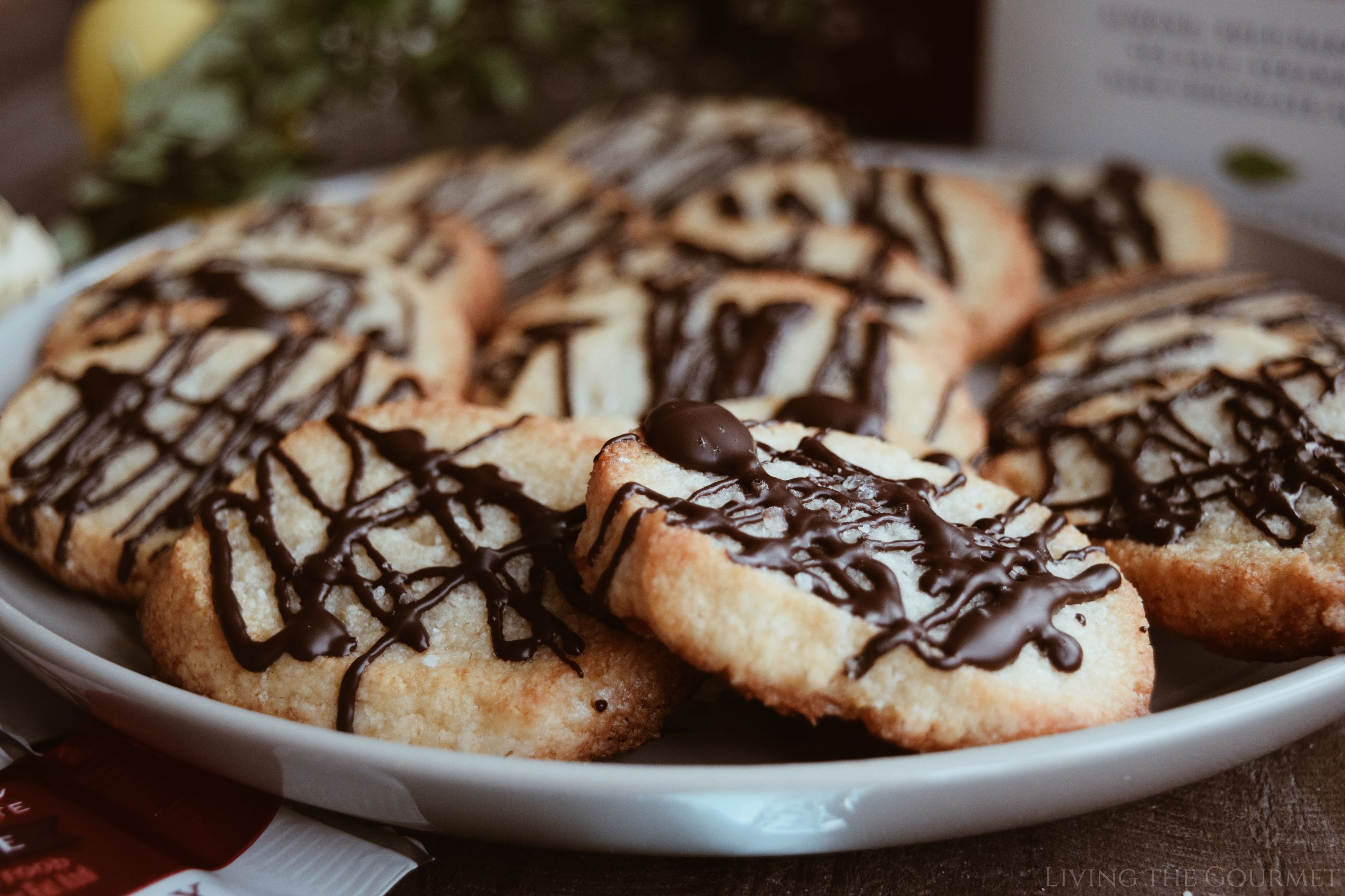 This is one of the cardinal challenges when preparing food for "specialty" ingredients or diets – except in the reverse order. That is to say, something sugar-free or gluten-free is just as easy to prepare – beautifully – as their sugary and gluten-y counterparts. The challenge. Instead, is in making sure that they remain as true to the original flavor profile as possible.
Enter these Keto Shortbread Cookies drizzled in SkinnyMe Chocolate and sprinkled with Himalayan pink salt.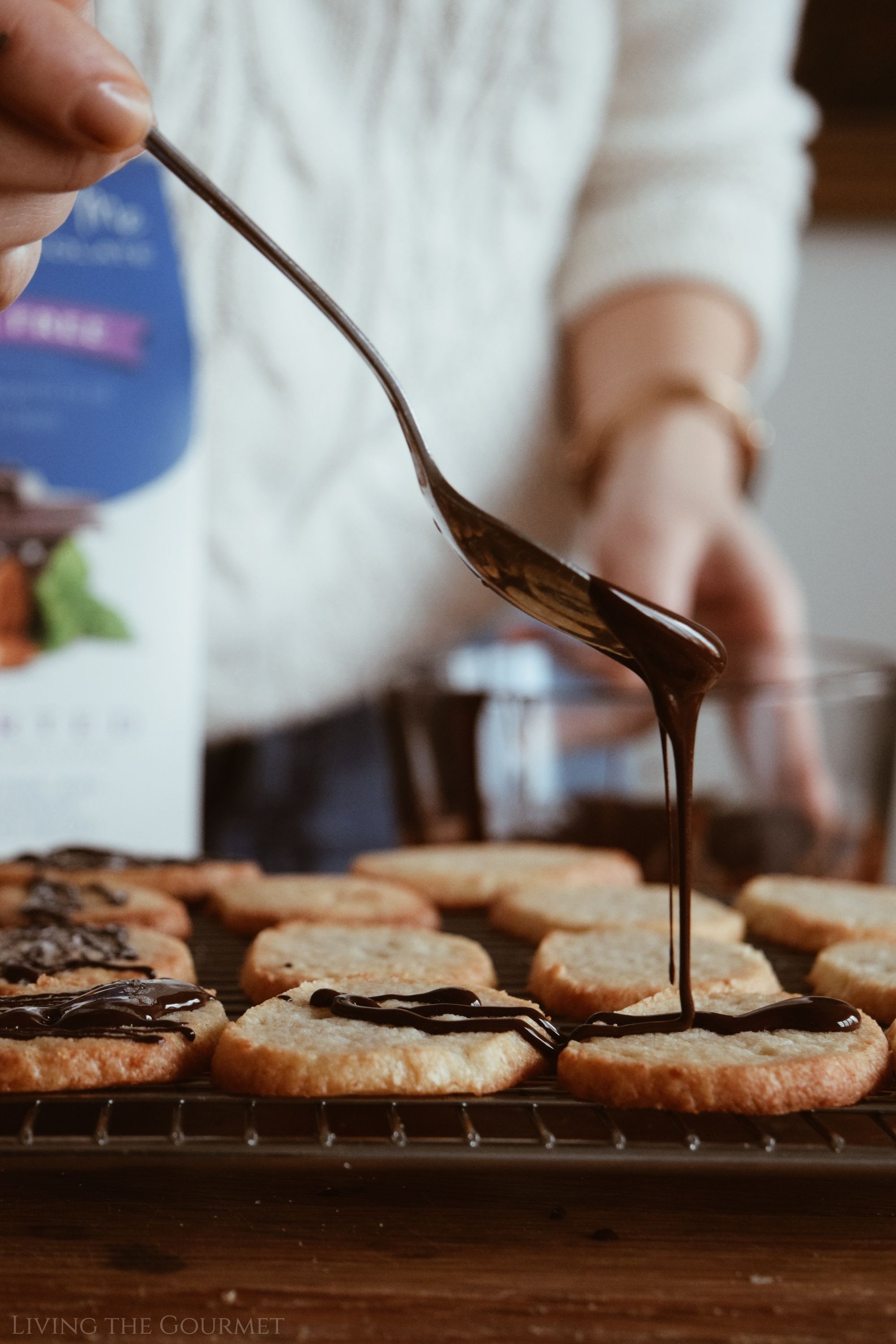 SkinnyMe Chocolate crafts zero sugar, 0.5 – 2.5 net carbs, stevia sweetened, Keto-friendly dark chocolate. They also offer a wide variety of flavors like strawberry, mint, almond, and sea salt, among many others.
The end result was a soft, buttery cookie not like the traditional crisp shortbread- this actually won points of favor in my house. The chocolate was favorably received and the combination of sweet and salty was a perfect finishing touch.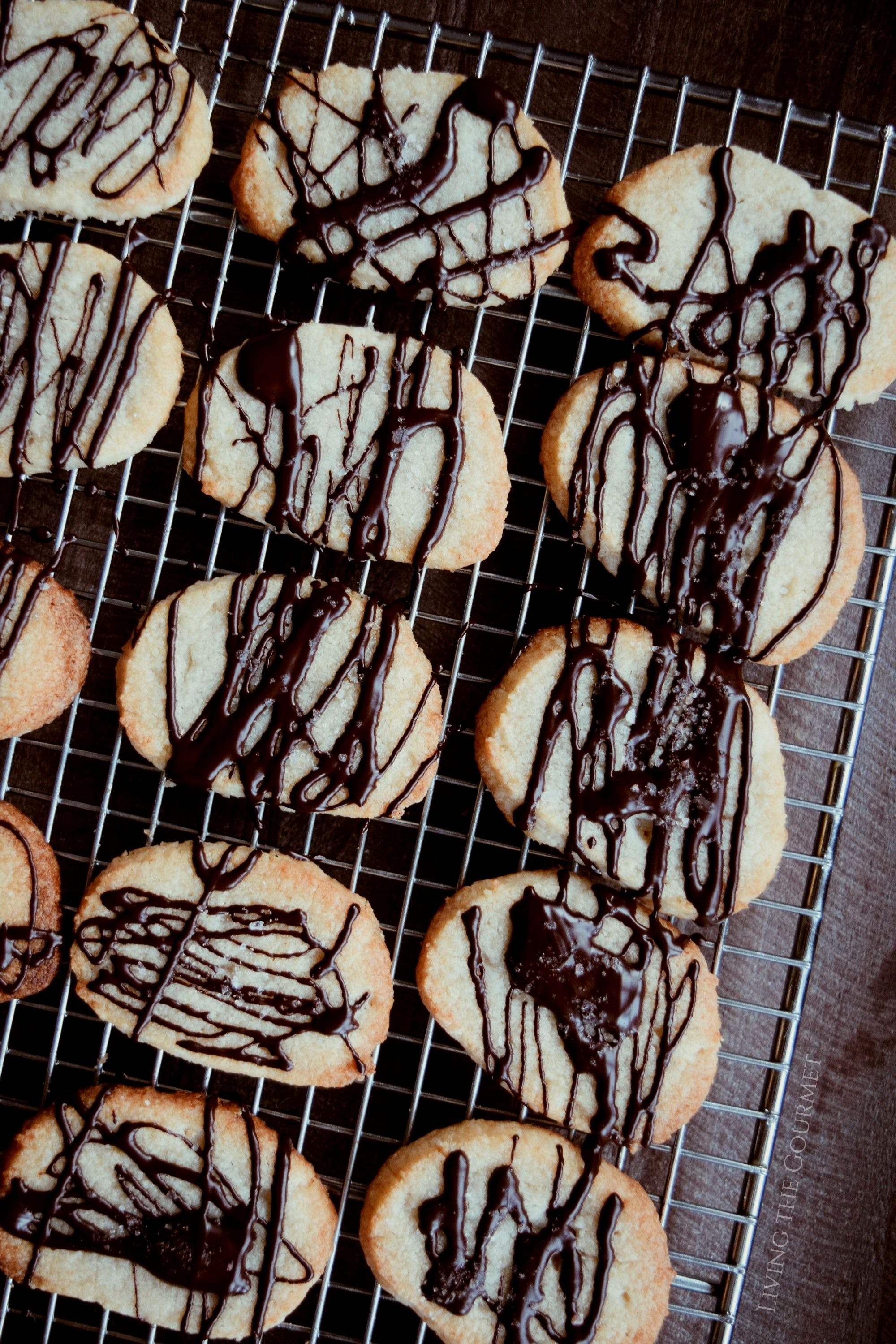 Living the Gourmet
Yields 2 dozen cookies
Keto Shortbread Cookies
12 minPrep Time
8 minCook Time
20 minTotal Time
5 based on 13 review(s)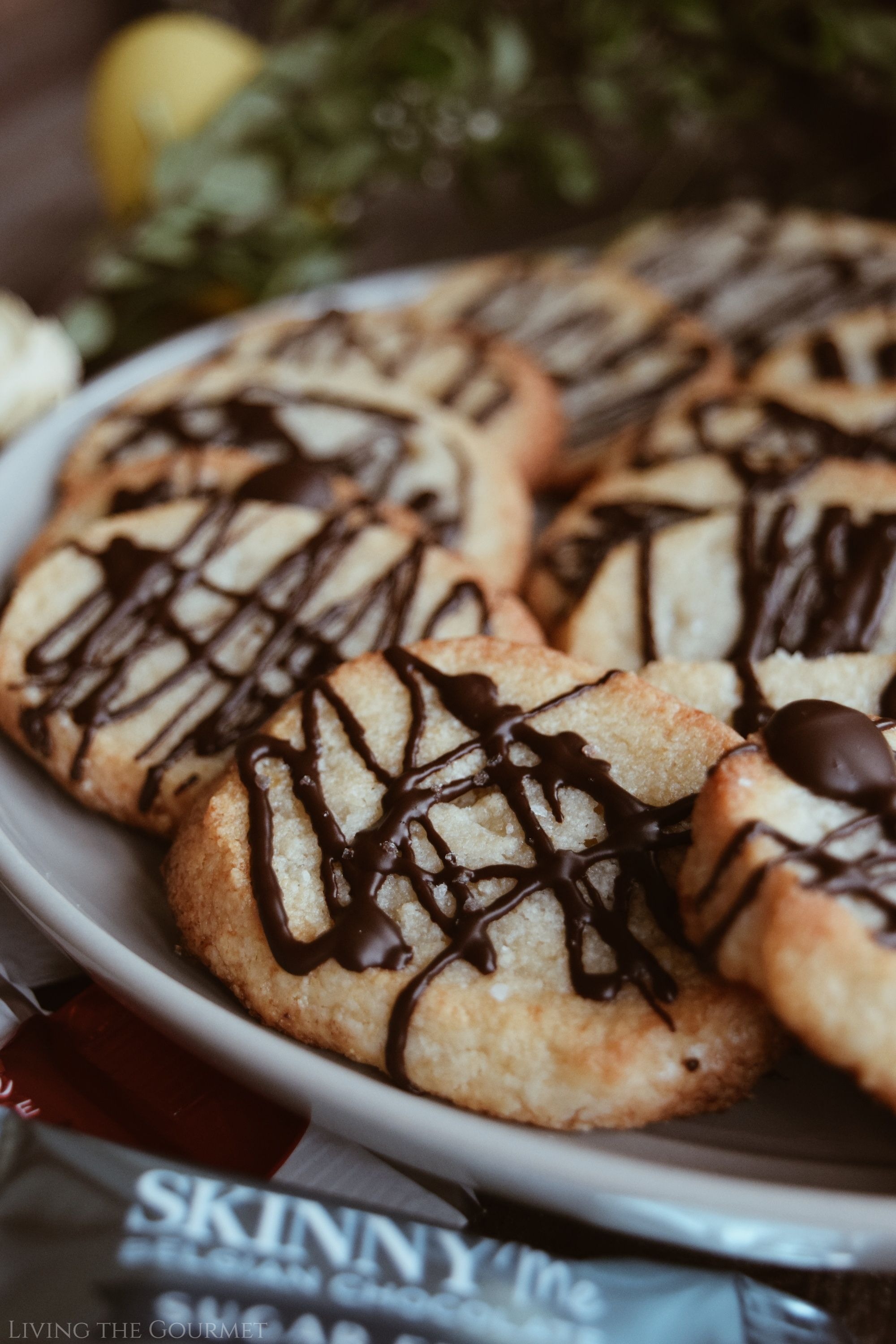 Ingredients
1½ cups Almond flour
4 tablespoons Keto sweetener (I use Monksweet)
6 tablespoons butter
1 tablespoon shortening
1 teaspoon vanilla
2 teaspoons dissolved gelatin (see notes)
SkinnyMe Chocolate , for drizzling
Himalayan pink Salt, for sprinkling
Instructions
In the bowl of your standmixer fixed with the paddle attachment, beat flour, and butter until crumbly.
In a small bowl combine 2 teaspoons gelatin and mix with equal parts water. Add the dissolved gelatin, shortening, and vanilla to the batter and mix until a soft cookie dough forms.
Wrap the dough in clingfilm and shape into a log. Chill for about 30 minutes in the freezer. The dough can also be chilled in the refrigerator for 2 hours or overnight.
Preheat oven to 350 degrees F. and line two baking sheets with parchment paper.
Slice the chilled cookie dough. You should get about 2 dozen cookies.
Bake for 8-10 minutes or until golden around the edges. Let cool slightly on the cookie sheets before transferring to a cooling rack.
While the cookies cool, temper the SkinnyMe Chocolate in a double-boiler. Drizzle the melted chocolate over the cookies and sprinkle with salt if desired.
Notes
In place of xanthan gum, a gluten-free thickening agent alternative, I often use dissolved gelatin or a Flaxseed Egg . For this recipe I used dissolved gelatin by combing 2 teaspoons of gelatin with equal parts water. Stir just the gelatin has dissolved and the mixture has set into a soft jelly-like consistency.
7.8.1.2
836
https://livingthegourmet.com/2019/03/keto-shortbread-cookies.html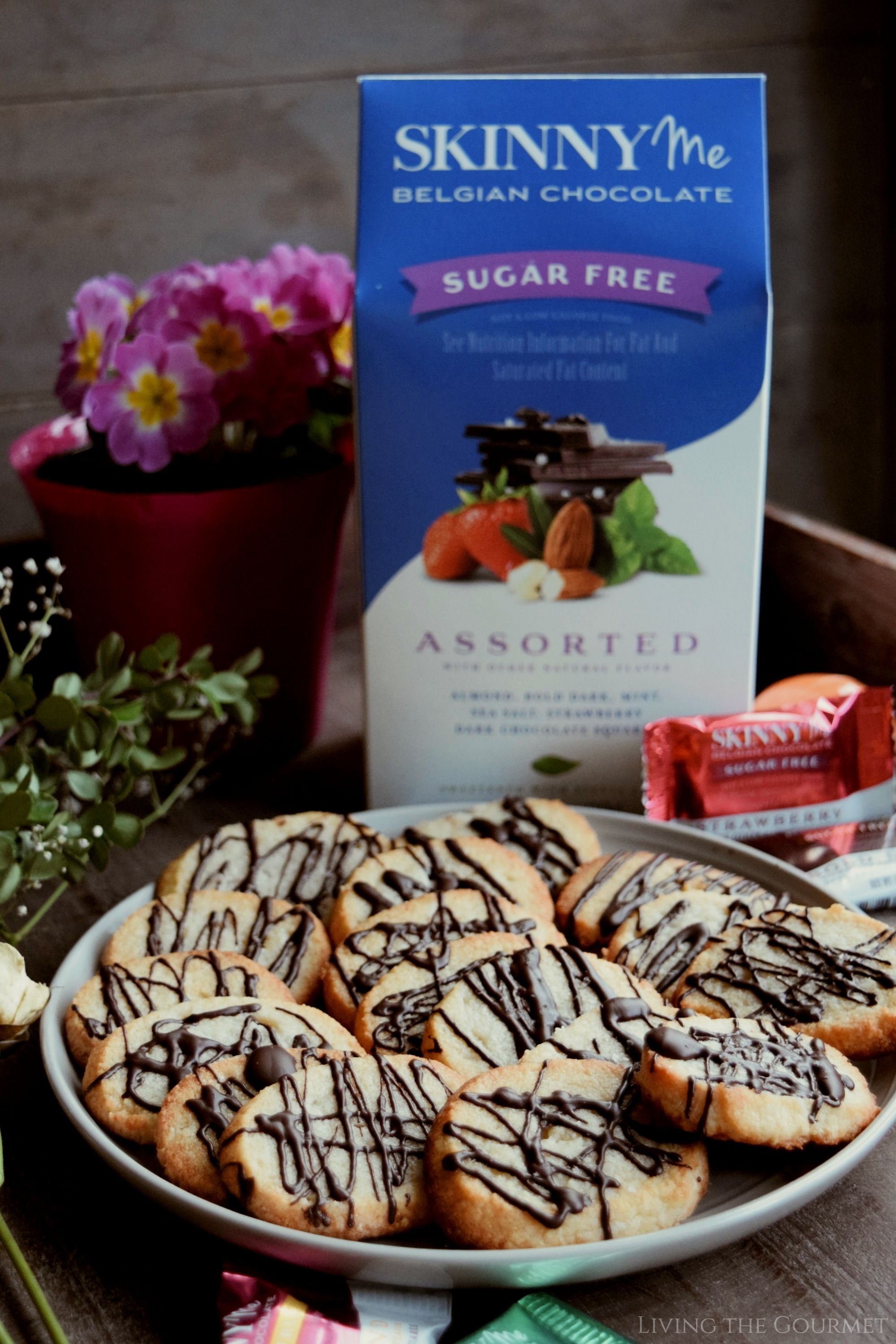 Enjoy,
Tammy
3