Lightly sweet with a warmly toasted coating of sesame, these Old World classic Sicilian Sesame Cookies are the perfect accompaniment to a good cup of coffee!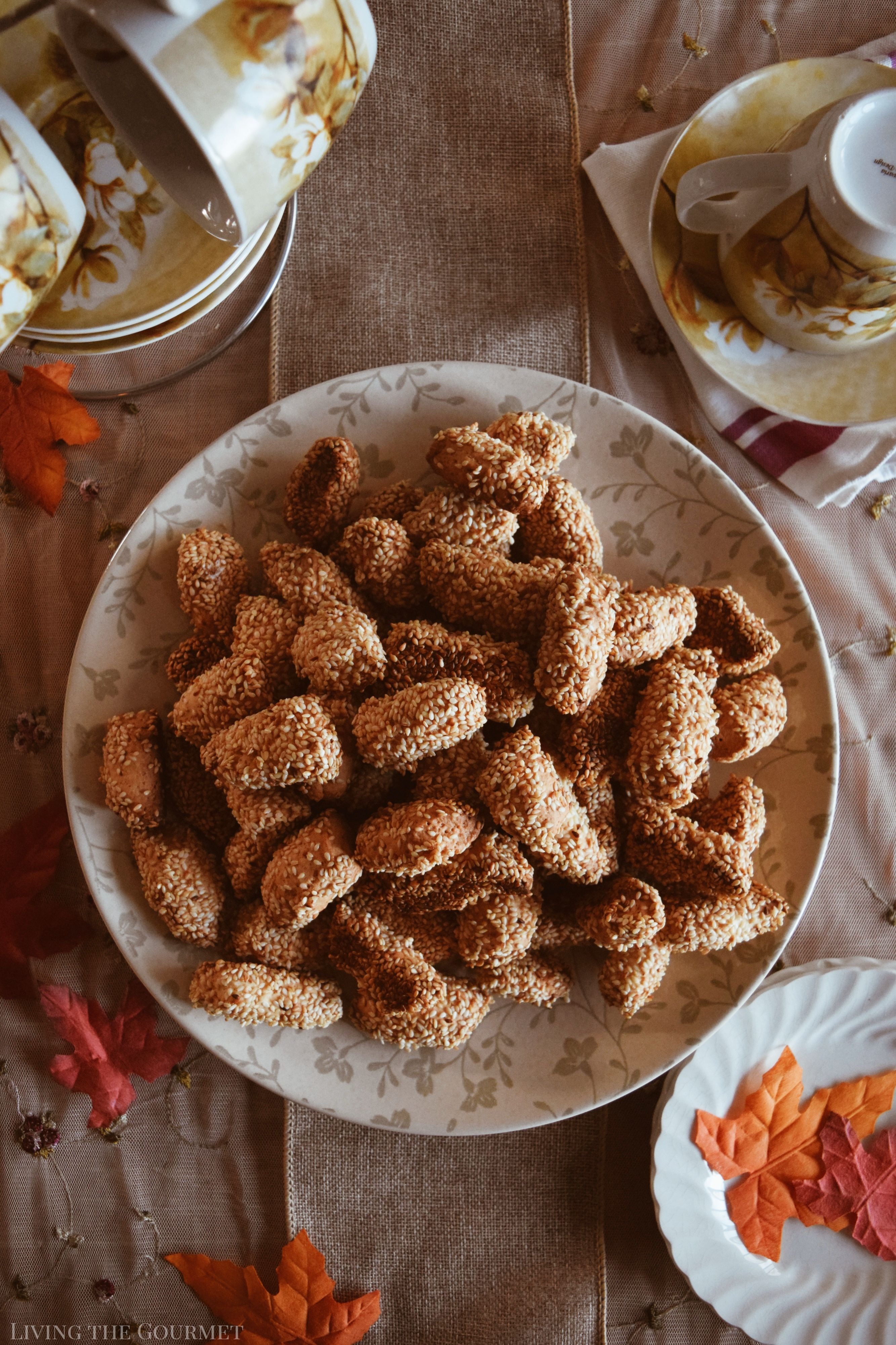 It is a feud that spans generations, a feud that has persisted through the outbreak and conclusion of two world wars, that has defied the changes ushered in by the rise and fall of a cultural revolution, a feud whose bitter battle lines will likely continue on into the foreseeable future. This is a feud that has, in essence, divided my family into two camps separated by a single, hopelessly irreconcilable issue.
The subject of this feud? Sweet vs Savory Cookies, and Sweet vs Savory desserts in general.
The sentiment behind those who prefer sweet desserts is probably best exemplified in the words of my brother who remarked recently "Damn it, a dessert should taste like a dessert," or in the forever frustrated sentiment of my son, who regularly asks "Why the hell does this cookie taste like a biscuit?" For both, when given the choice between a crisp biscotti and a tub of brightly colored, stingingly sweet buttercream, they would choose the latter. For better or worse, their teeth are firmly set within the confections of the New World, something that will forever be at odds with their shared Old World, Mediterranean heritage.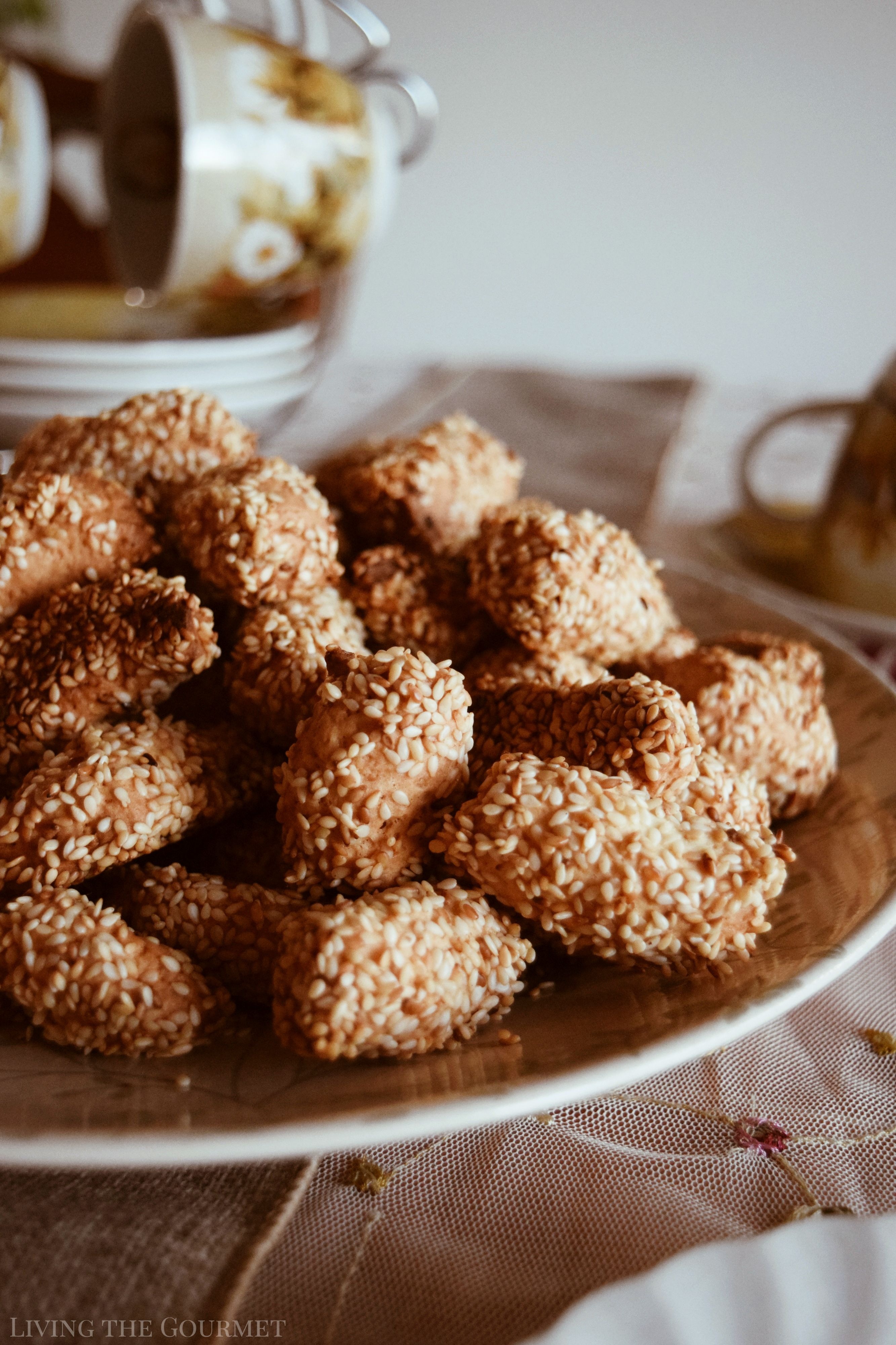 As you might have guessed from my tongue-in-cheek appraisal of their preference, I am proudly and forever in the opposing camp. For me, an 'everyday' dessert should possess a bit of accessibility, not only in how it effects the palate but also in terms of its 'power.' For example, pluck a biscotti out of a jar, and it isn't going to 'dominate' your palate or appetite in the way a slice of cake would. Instead, it can accompany your afternoon coffee, or give you a 'touch of sweet' after breakfast, or even just serve as a 'wine snack' late at night before bed. Again, the key is subtly and 'accessibility.'
Today, we're preparing one of the quintessential 'dunkers' that I grew up with, a Sicilian staple among cookies. Just 'barely' sweet, pleasantly crisp, and perfect for black coffee, these are an Old World, Sicilian-style cookie to the core – and are delightful to make.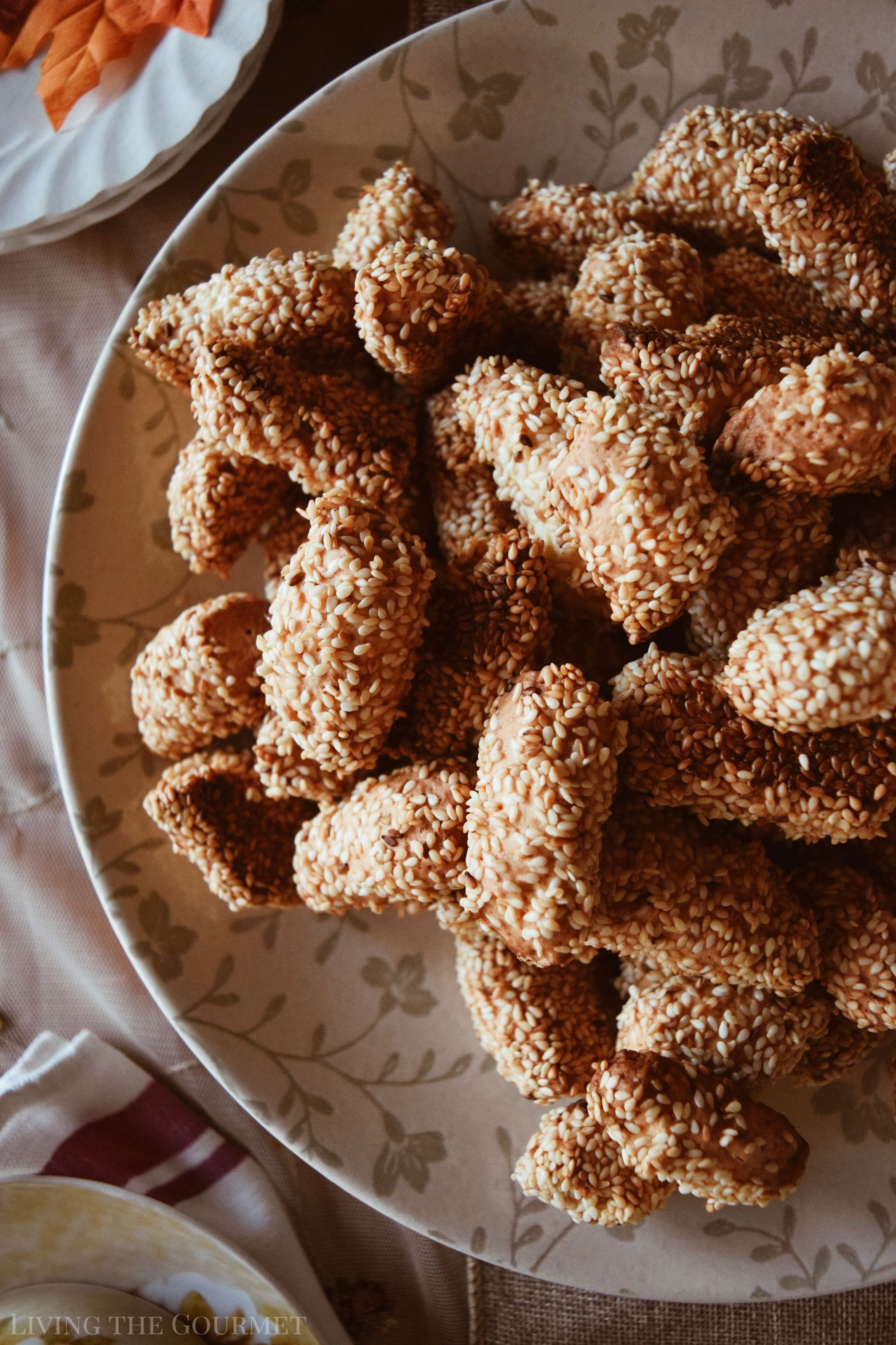 To start things off, we begin by spreading sesame seeds, single layer, over the base of a large cast iron frying pan, and then toasting the seeds until golden. We want a light toasting, not a thorough roasting.
Remove them from the pan and set them in a shallow bowl and set aside. Then, in a separate bowl, mix together flour, sugar, and baking powder, and then set that bowl aside as well.
Then, beat together the eggs in a small bowl and stir in melted butter, vanilla, and then add that to the flour mixture. Stir that together until it is fully combined.
Now, on a clean, lightly floured surface, knead the dough until it is smooth, and then divide the dough into sections as picture below. Then, section by section, roll them into ropes about half an inch thick, and then cut them into two-inch cookies.
Finally, dip each cookie in chilled water, and then roll them in the toasted seeds and set them on a non-stick baking pan or a pan lined with parchment, and bake for about thirty minutes.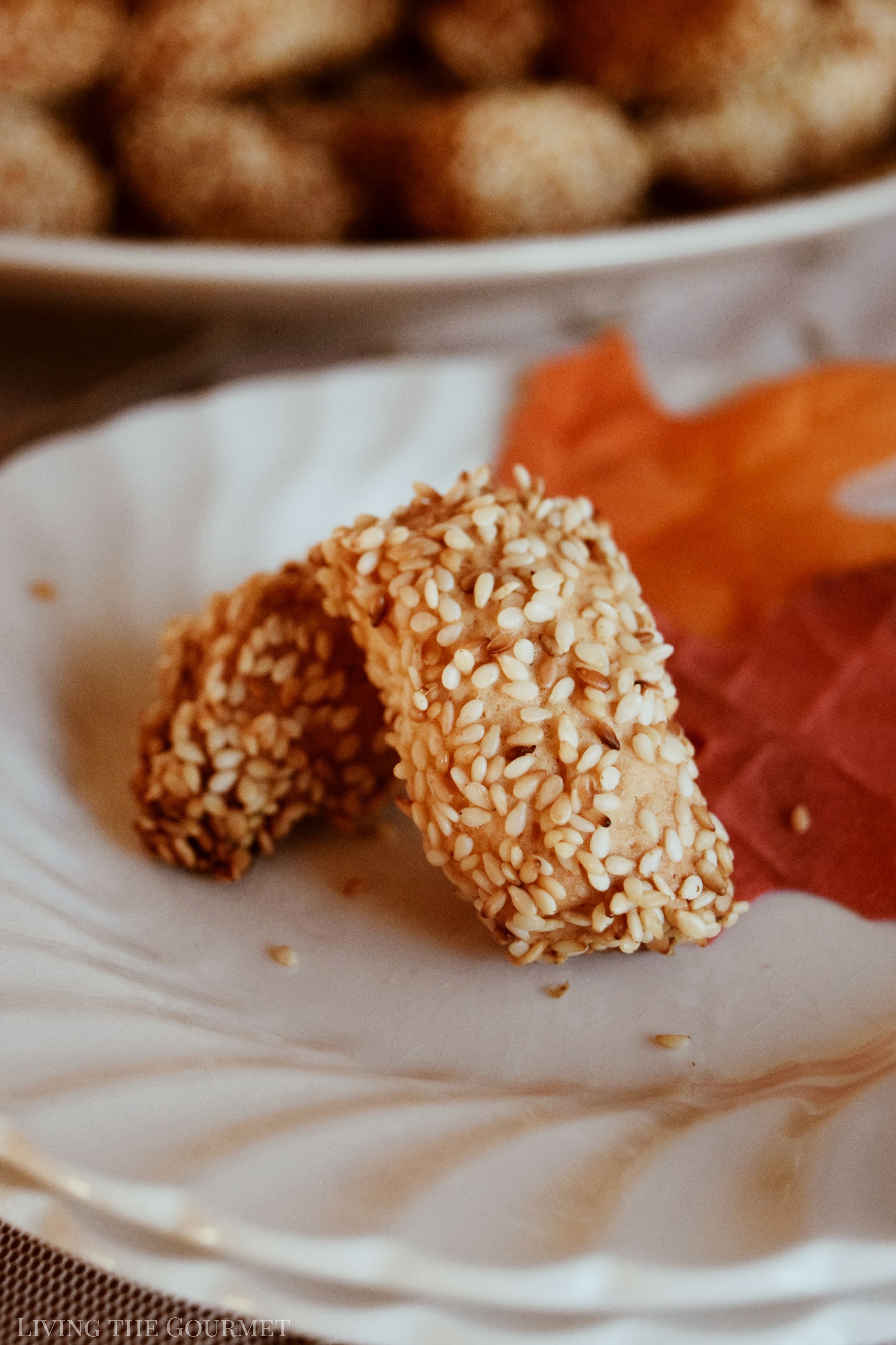 After letting them cool on a wire rack, they're ready to be enjoyed.
Print
Sicilian Sesame Cookies
Author:
Prep Time:

10 minutes

Cook Time:

25 minutes

Total Time:

35 minutes

Yield:

2

dozen cookies

1

x
1

cup

sesame seeds – toasted

2 1/2

cups

flour

3/4

cup

sugar

2 tsp

. baking powder

1/4 tsp

. salt

3

eggs – beaten

4

tbs. butter – melted and cooled down

1 tsp

. vanilla
Instructions
Preheat Oven 350 degrees F:
Place the sesame seeds, single layer, in a large cast iron frying pan, and toast to a nice golden color.
Remove and set in a shallow bowl.
Place the flour, sugar, baking powder and salt in a large bowl.
Beat the eggs in a smaller bowl and stir in the melted butter and vanilla and add to the flour mixture.
Stir together until well incorporated.
On a clean, lightly floured surface, knead the dough a few times until smooth. Divide dough into sections. Taking one piece, roll into a long rope, about ½ inch thickness. Cut into 2-inch logs.
Fill a small bowl with cool water, dip each log in the water and then roll logs the toasted sesame seeds.
Place on a non-stick baking pan or a pan lined with parchment.
Bake 25 – 30 minutes or until a beautiful golden color is achieved.
Place cookies on a wire rack to cool.
Recipe Card powered by
Enjoy with Love!
8