Today we are pleased to introduce Brandon Roberts, composer of the upcoming biopic Unbroken: Path to Redemption, to Living the Gourmet.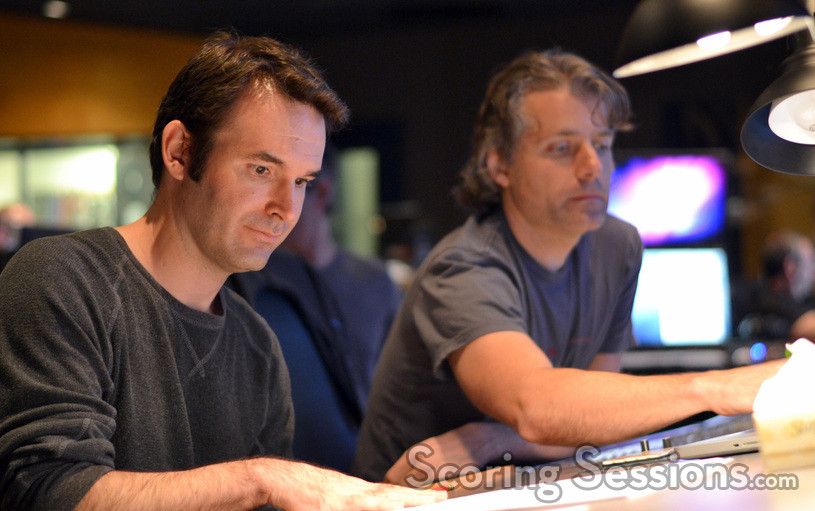 Unbroken: Path to Redemption is a sequel to the 2015 Academy Award-nominated film Unbroken and is based upon the same true story, picking up where the previous film left off. After surviving a plane crash and a subsequent imprisonment in a Japanese POW camp, Olympian Louis Zamperini returns home and attempts to rekindle his athletic career, only to realize that the scars of war are far from healed.
Scoring the film was a powerful experience for Brandon Roberts, one that allowed him to experiment in order to capture both the period of the film and the intense psychological struggle of the protagonist. Brendan went so far as to purchase a series of actual Japanese artillery shells, which he incorporated into his musical instruments to capture the nightmares that Louis' PTSD evokes.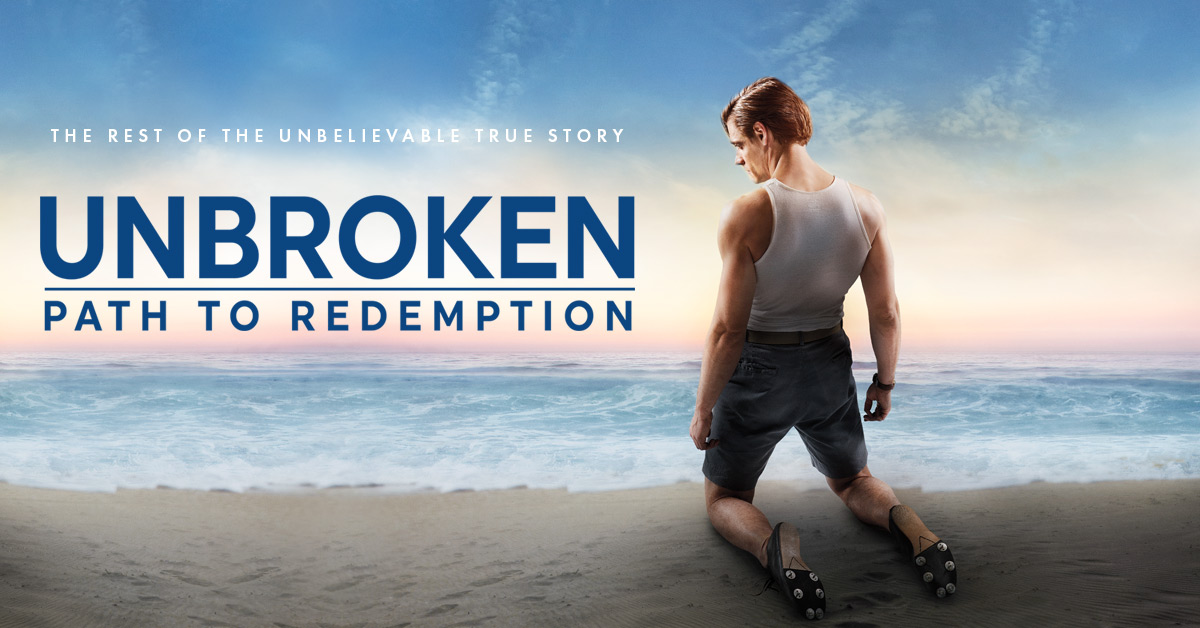 An experienced musician, Brandon has composed additional music for films such as A Quiet Place, Logan, and The Shallows. He has also composed the scores for the horror movies Little Evil and The Woman In Black 2.
I was so pleased to sit down with Brandon and delve a little deeper into his process of creating a musical score, his biggest influences, and upcoming projects.
Catherine: Good morning, Brandon! I'm really pleased to speak with you because I love featuring the heart and soul behind a film which is always the music, and I am very partial to that.
Brandon: Well, thank you. That is very kind of you…not everyone recognized the emotional impact so that's wonderful.
Catherine: Well I am a music lover, I grew up taking piano for fourteen years, so I love music. Nothing functioned in my home without music. So I feel that music and food go hand-in-hand and I really appreciate you visiting and letting me have the opportunity to feature you to my readers.
Brandon: And I appreciate the opportunity…and I did look at your breakfast crepes– oooh. I think I did add like two or three pounds just looking at them. Oh gosh, do they look delicious.
Catherine: [laughs] Oh thank you! Well you know, I truly believe that a good meal without music is just…music just fills the soul.
Brandon: I agree.
Catherine: Now you are a well-accomplished composer I see from the movies and television shows that you have done the scores for. It's really, really impressive. Now you're going to be coming out with the Unbroken: Path to Redemption (due out September 14). So would you like to tell us a little bit about that and about yourself?
Brandon: Sure. My name is Brandon Roberts, I'm a film composer and I composed the music for Unbroken: Path to Redemption. The movie tells the story of Louis Zamperini and tells the second half of his life from the point where he returns home from WWII and follows his struggles with PTSD and alcoholism. It also explores the relationship with his wife, Cynthia, and ultimately, it follows his relationship with Billy Graham and finding peace through religion. It's kind of phenomenal that it took two movies to tell his entire life story, but he really did have that extraordinary of a life.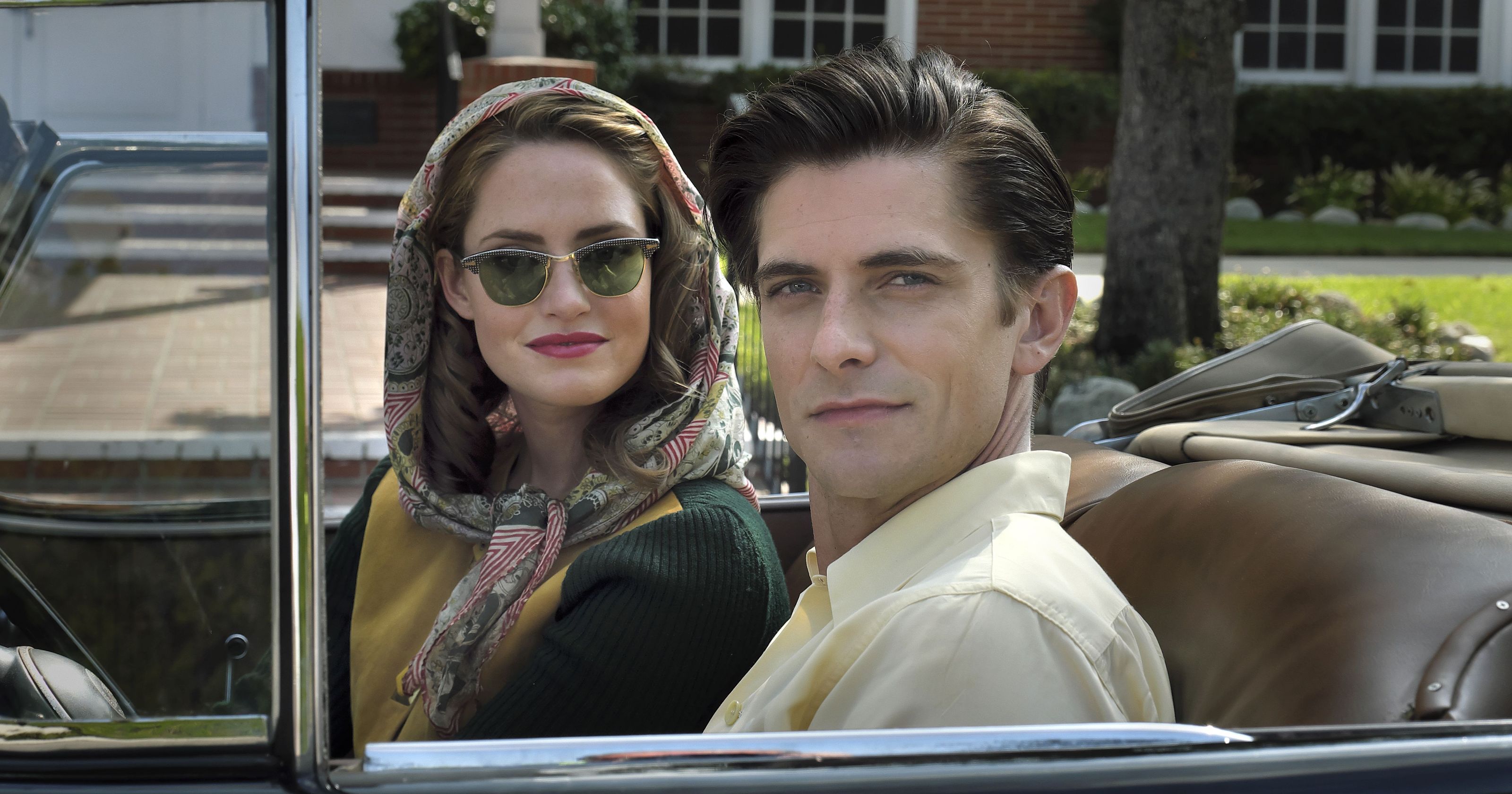 Catherine: Well he did. It's encouraging and it gives people strength to say, 'if he can go through that, I can get through what I'm going through. It's also uplifting that through his faith, he found his strength and that goes hand-in-hand as well.
Brandon: Yeah and I was incredibly inspired too by the fact that he hits rock bottom and realizes at a certain point that his family is more important than the trauma he's going through and finds a way to pick himself up from the bootstraps to make his family the most important thing. I love that aspect of the story.
Catherine: Well sometimes, I'm sure in your own life and in my life, you see people that really don't get that fact until they do hit rock bottom.
Brandon: Agreed.
Catherine: It's like that crash…when they reach the bottom floor and that's what wakes them up.
Brandon: And in this case, I think it was fortunate that he didn't lose them, and it's a testament to Cynthia's strength how dedicated she was to him, and I think the film reflects this quite well. She stuck by him and helped him through…it's as much a love story as it is a spiritual story. It's very inspiring.
Catherine: With most spiritual stories, there is love that's interwoven throughout.
I am sure everyone would love to know how you prepared for it. The time period is a different time period, the music had a different sound back then, which I love as well…I love the sound of the era which he came from. So, how did you prepare for it?
Brandon: Well, I love the original film and I loved Alexandre's score. The tone they set with it in terms of the orchestra and the traditional Japanese instruments was…was right and I thought it fit well into the time period. So, I discussed at length with Harold Cronk, the director, and Matt Baer, who was actually the producer on the original film as well, and the other producer, Lisa Gooding, what the feel of the new score should be. Because, though it follows the same characters, the life journey is completely different. So the idea behind it was to try to keep some of the elements that were set by the original film tonally, but to add new cinematic ideas and new melodic ideas, and then most importantly, to try and create a new sonic world for his struggles with PTSD and alcoholism. That actually became the most in-depth aspect of the score when approaching it.
Catherine: Well, you know, if you just listen [to the score], it brings goosebumps to people and it gives you the whole heart and soul of the movie. So you are a major, major part of the movie. The actors most of the time get most of the credit, but try watching some of these great movies without the music behind it.
Brandon: [laughs] Right, I do that a lot! That's actually one of the funny aspects of starting on a film. I always start with watching the cut with no music and having a complete panic attack of how this is all going to work.
I generally eat a whole box of Honeycomb cereal but then I jump into exploring the sounds of the film…the music of the film.
Catherine: Well I'm so glad you're being highlighted…and composers are being highlighted again because you go back to so many great movies that had so many great scores and you would go out, you'd buy the soundtrack and the album to movies from Mondo Cane, Henry Mancini, Lenard Bernstein, and on and on and on….Now we really have to get back to that time of the great music behind the movie, and I think you have managed to do that.
Brandon: Thank you. I think in the case of Unbroken: Path to Redemption, all three of the filmmakers- Matt, Harold and Lisa– loved music. They loved old scores, they loved new scores, but they really encouraged an evocative score that would almost harken back to the scores you're mentioning.
Catherine: I guess I'm given away because I just love old movies.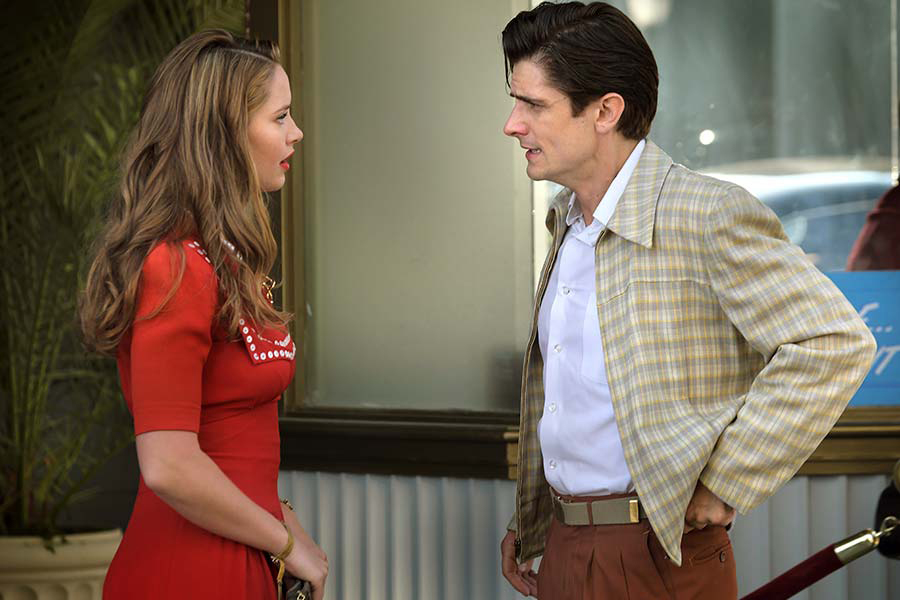 Brandon: There are moments in the movie when it gets big and melodic and there's recognizable themes and there's incredibly dark moments where I actually- early on, I tried to create like a sonic world for the Japanese solider that was responsible for torturing Louis when he was POW. And so, what I wanted to do was kind of create a sonic identity for him. So, I was kind of curious about what would happen if I manipulated WWII artillery shells. So actually I found some on Ebay, ordered them, and explored what sounds could be made using those to create a whole world for his PTSD and flashback moments. That was the total opposite of the love story music which was very traditional and very melodic.
Catherine: Right, right…well you had to put your whole heart and soul into it…put yourself there and how you were feeling. By what you did, you really went the extra step by ordering these artillery shells. You really do set the tone. In these great movies, the music is what moves you along with the movie.
You're well accomplished and I read that you received an award from Clint Eastwood for your jazz in Carmel.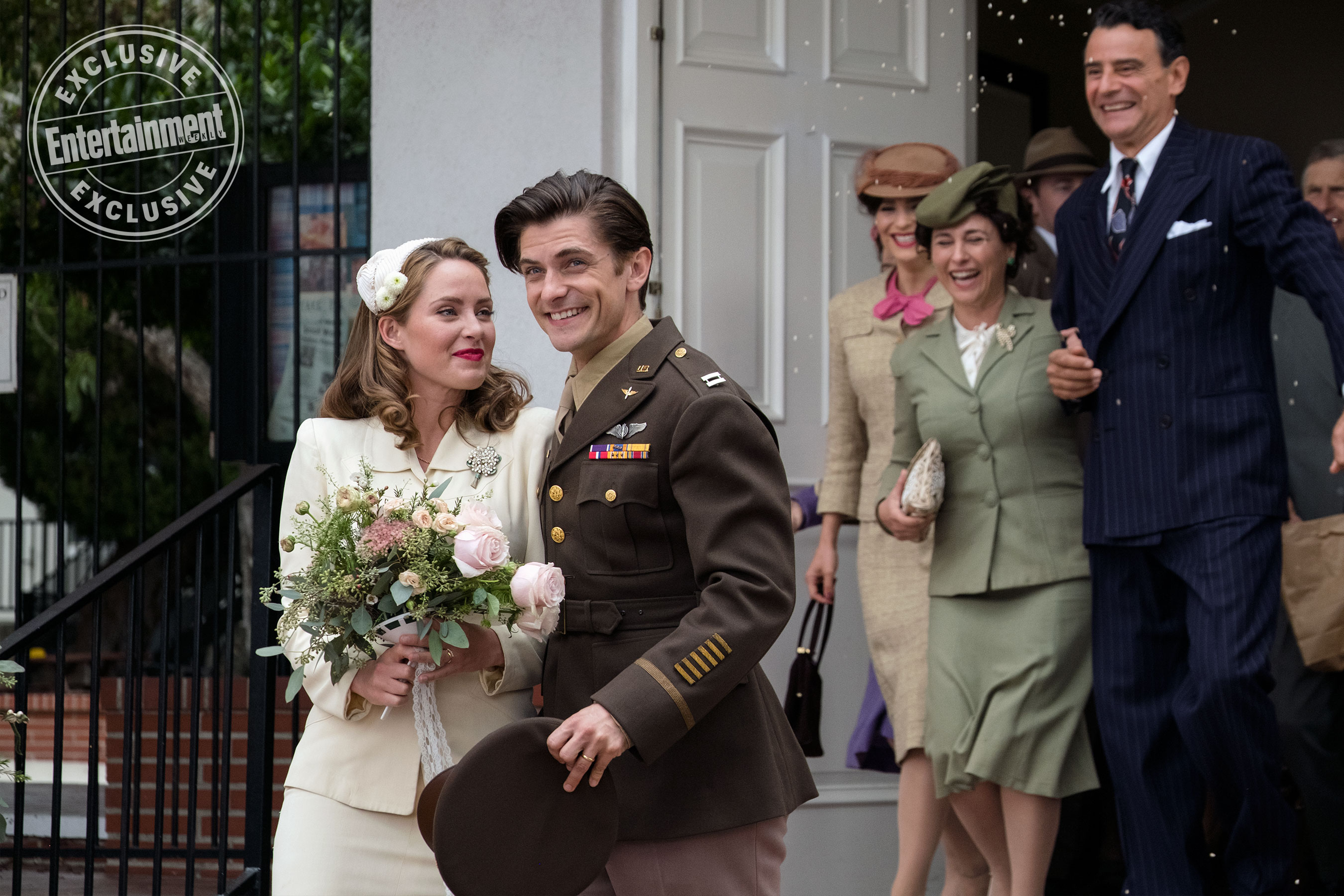 Brandon: Yes. My musical background is jazz and guitar and I kind of slowly segwayed into film composing…but yeah, music has been a huge part of my life since I was a kid.
Catherine: Oh it has to be and wish it was a part of everyone's life, and I wish they would hear not just one type or one sound but hear the whole gamut of what there is to offer. Without music it's hard to exist.
I can't wait for this film to come out, especially now that I've gotten the chance to speak with you and I know the voice and the person behind the music that's being made in this film and from what I read you have quite a resume of films.
Brandon: Oh yeah, well I've been around for a little while [laughs] so it takes a few years to build them all up.
Catherine: It's very impressive. From Wolverine to Die Hard, Unbroken, and Scream. You've got a lot of music out there. Good for you!
Brandon: Thank you…I've been very lucky to work with wonderful composers.
Catherine: And I'm sure you learn from them and they learn from you and you just draw on the music from each other and it just happens.
Well, as it is very appropriate to introduce you to my audience because music and good food and good wine go hand-in-hand…and good company.
Brandon: Agreed! And there's enough Italian in me that I'm a huge lover of food. [laughs]
Catherine: Well that's wonderful. And before you go, what are some of your favorite people who have scored great movies?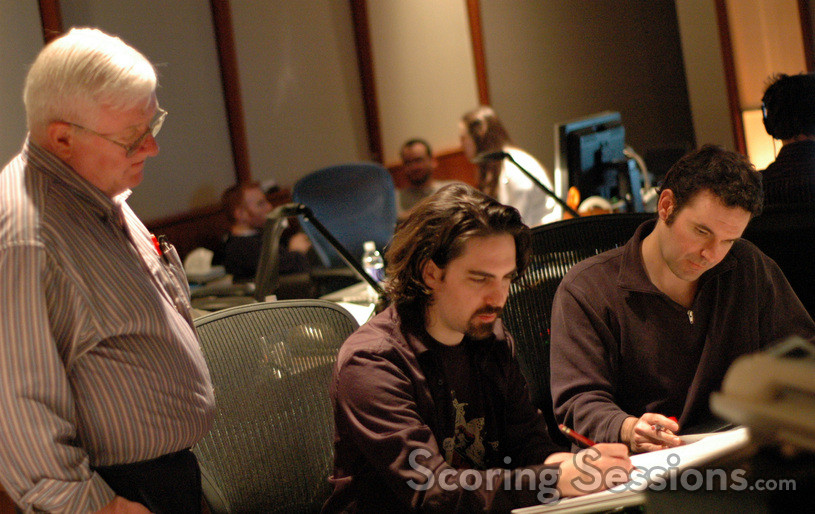 Brandon: Well, I'm a complete sucker for John Williams. He is probably the reason I got started in film composing. The Empire Strikes Back still blows me away as one of the great scores ever written. And then from him, it's so easy to springboard backward to great scores from Max Steiner…but then there's amazing guys writing right now that I've been fortunate to collaborate with Macro Beltrami and Buck Sanders on a lot of projects and I think they're amazing.
But then I've also been inspired by music outside of the film composing world. So I love Bjork, I love Radiohead…and the more you draw from, the more that inspired you musically. The more diverse it is, generally the more it seeps into your music somehow, some aspect of it. You become more eclectic in your actual composition.
Catherine: Exactly. You can't just listen to one type. You have to listen to what sets your mood and what mood you're in. I agree. So there's much out there to draw from…and there's not enough time to hear all of it.
Brandon: That's for sure. My dad always said 'read all the good books first because there isn't enough time to read all the books.' It's so true and applies to almost everything.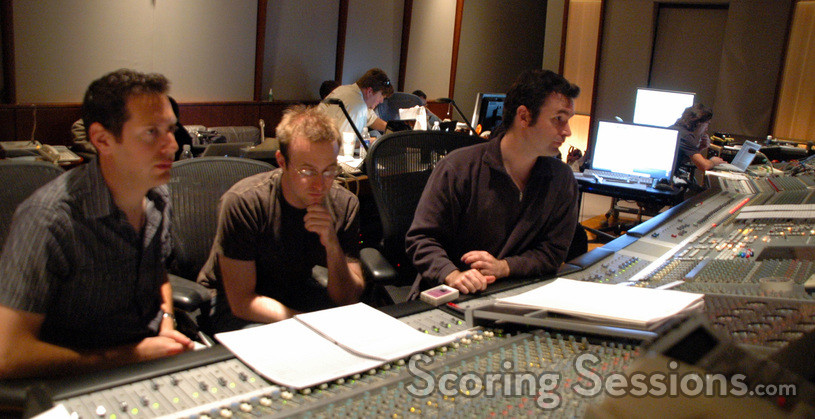 Catherine: It was so nice meeting with you. Do you have a website people can go to learn more about you and keep up with your work?
Brandon: Sure my website is probably the best way to keep up. It's www.brandonrobertsmusic.com.
Catherine: Wonderful and thank you for taking the time to visit. It was a pleasure speaking with you and I wish you all the very best.
Brandon: It was a pleasure for me as well.
—
Many thanks to Brandon for joining us today! Unbroken: Path to Redemption hits theatres nationwide September 14th. Be sure to follow Brandon on Twitter for more updates on his upcoming projects as well.
Enjoy with Love!
0