This post has been sponsored by Sparkling Pointe Winery. All opinions expressed are my own. Please enjoy responsibly!
Today we're continuing our tour of New York wines, and in particular the North Fork of Long Island. Last we spoke, we covered why Long Island wine is an 'unlikely success story.'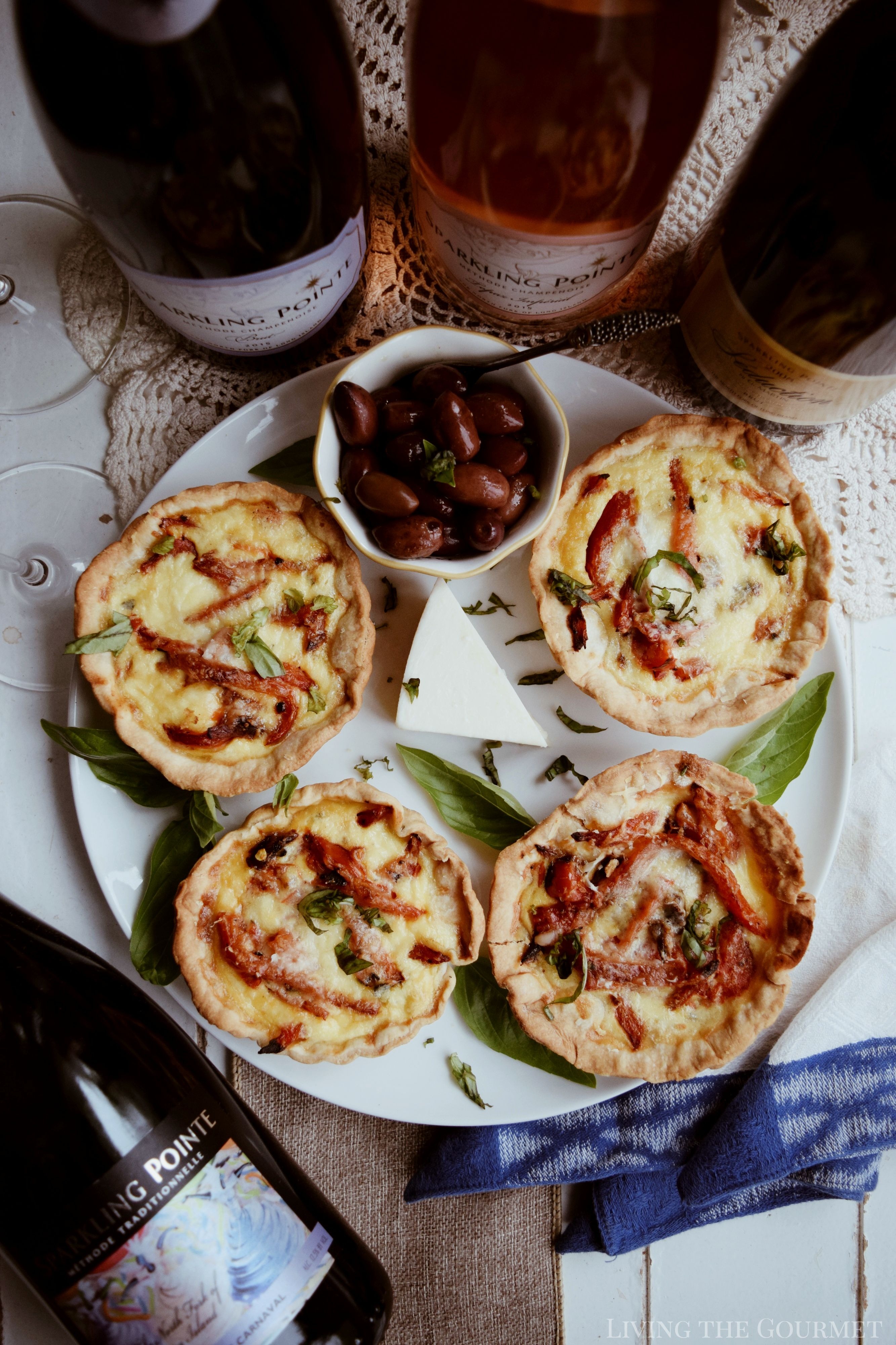 Red Bell Tartlets & Sparkling Pointe Wines
In particular, we touched on how Long Island's very first vineyard was planted at a time when most of the island's agricultural ventures were about to begin shuttering or downsizing amidst a push for rapid development just four decades ago. We also touched on Long Island's climate and geography, writing that the Forks "by comparison to Mendoza or Napa, make for rather cramped geography," and that "Long Island's maritime climate is home to torrential rains that can, quite literally, rot away crops, and, on the other end of the spectrum, droughts that can starve away even the hardiest of vines. Add on flooding, hurricanes, infamous Nor Easters, harsh winters, and exorbitant land prices, and Long Island seems like an area most winemakers would seek to avoid."
Yet, none of that has prevented Long Island from achieving a qualitative status that, at times, stands at the top tier of American wines, as the Wine Industry Advisor commented this June. Going back a little further, Andy Beckstoffer wrote on Wine Spectator in 2017 that "Over the past 12 months, I have blind-tasted 193 wines from Long Island. The results are very encouraging, with 118 of the wines (61 percent) earning very good ratings, or 85 points or better."
In other words, despite the wine region being about as 'new' as any wine region can be, and despite conditions that would likely make most winemakers cringe, Long Island is not only producing, it's succeeding.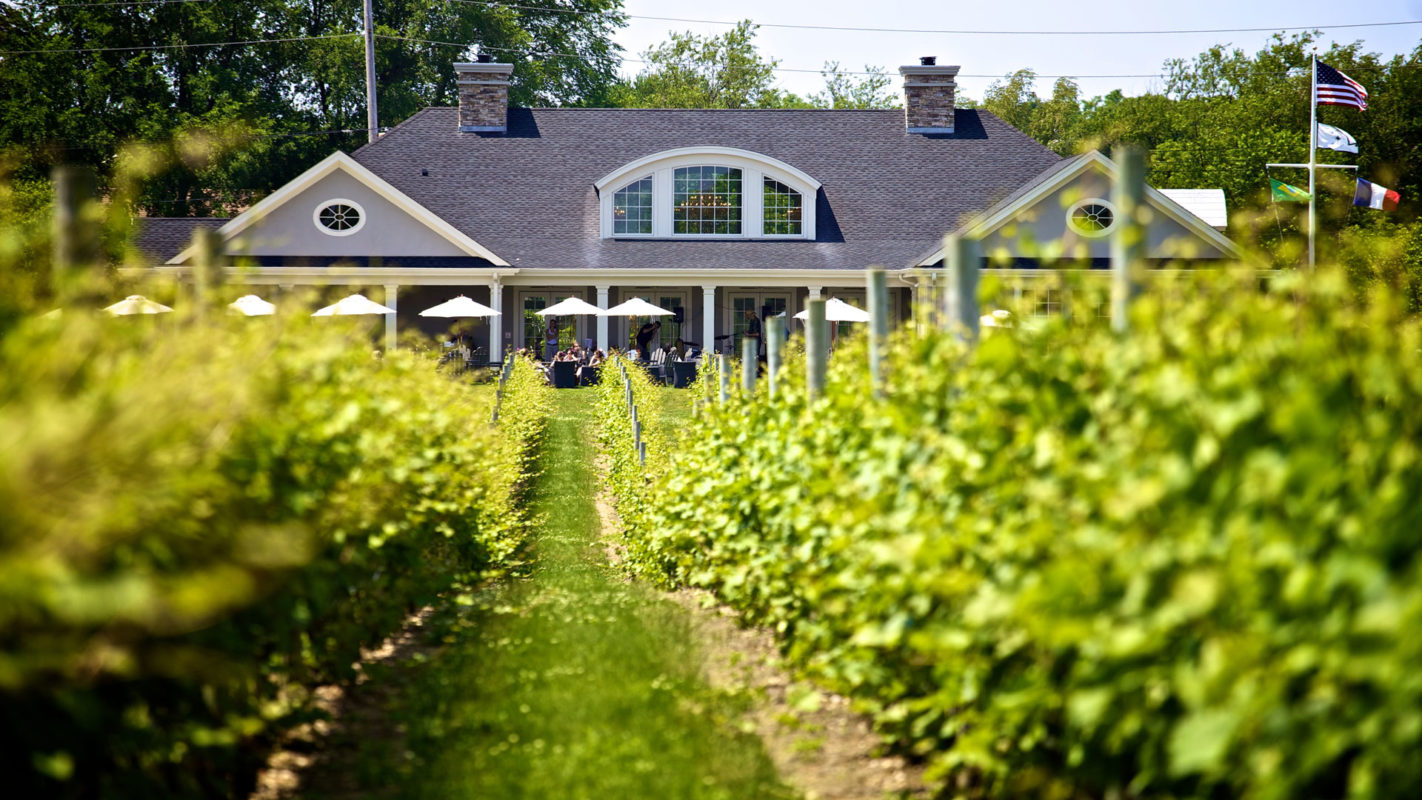 To help demonstrate that point, we have four bottles from Sparkling Pointe, a winery on the North Fork of Long Island with about forty acres of vineyards, flanked by the Long Island Sound and the Atlantic Ocean. Purchased and prepared in the early 2000s, Sparkling Pointe is still a viticultural infant even by New World standards, but boasts the expertise of award-winning winemaker Gilles Martin, behind whom is thirty-years of experience, including a foundational hand in the establishment of three Long Island wineries – Macari Vineyards, Martha Clara Vineyards, and Sherwood House.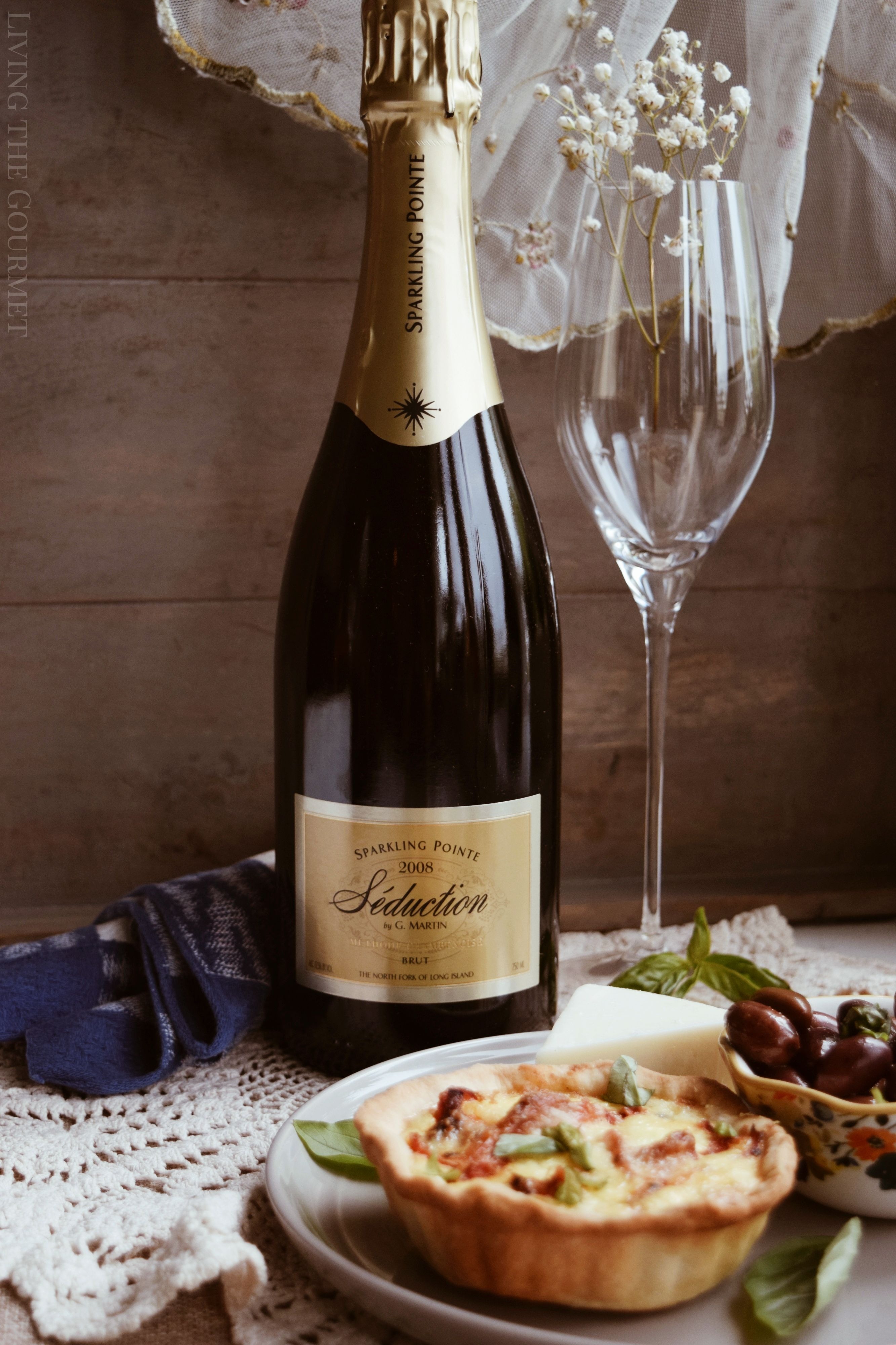 Now, let's see how today's wines hold up.
First up is Sparkling Pointe's premier 2008 Brut Seduction. The wine introduces itself with very fine bubbles, carrying citrus soaked biscuit, which sharpened into lemon essence. On the palate, the citrus elements from the nose mature considerably, perforated by faint pineapple notes in the background, and carried on a very pleasant, but not overpowering, effervescence.
For pairing, consider things like smoked salmon, potato galette, or perhaps a simple ham and manchego on a crusty roll with a sundried tomato salsa. You can also try cream sauces over pasta, or as aperitif with hard cheeses with infused oil and crusty bread. Think salty but not overpoweringly so.
Second, we have the Brut 2015, which opens with crisp fruity notes off the top of the glass, think sliced apple and apricot set over bubbly citrus notes, creating a very fruit forward experience. On the palate, the bubbles are creamy, with assorted fruity notes from the aromatics carrying over.
Here we're going to want to be by-the-book. Think oysters, warm herbed brie and prosciutto, buttery cream sauces with garlic, or any traditional antipasto spread.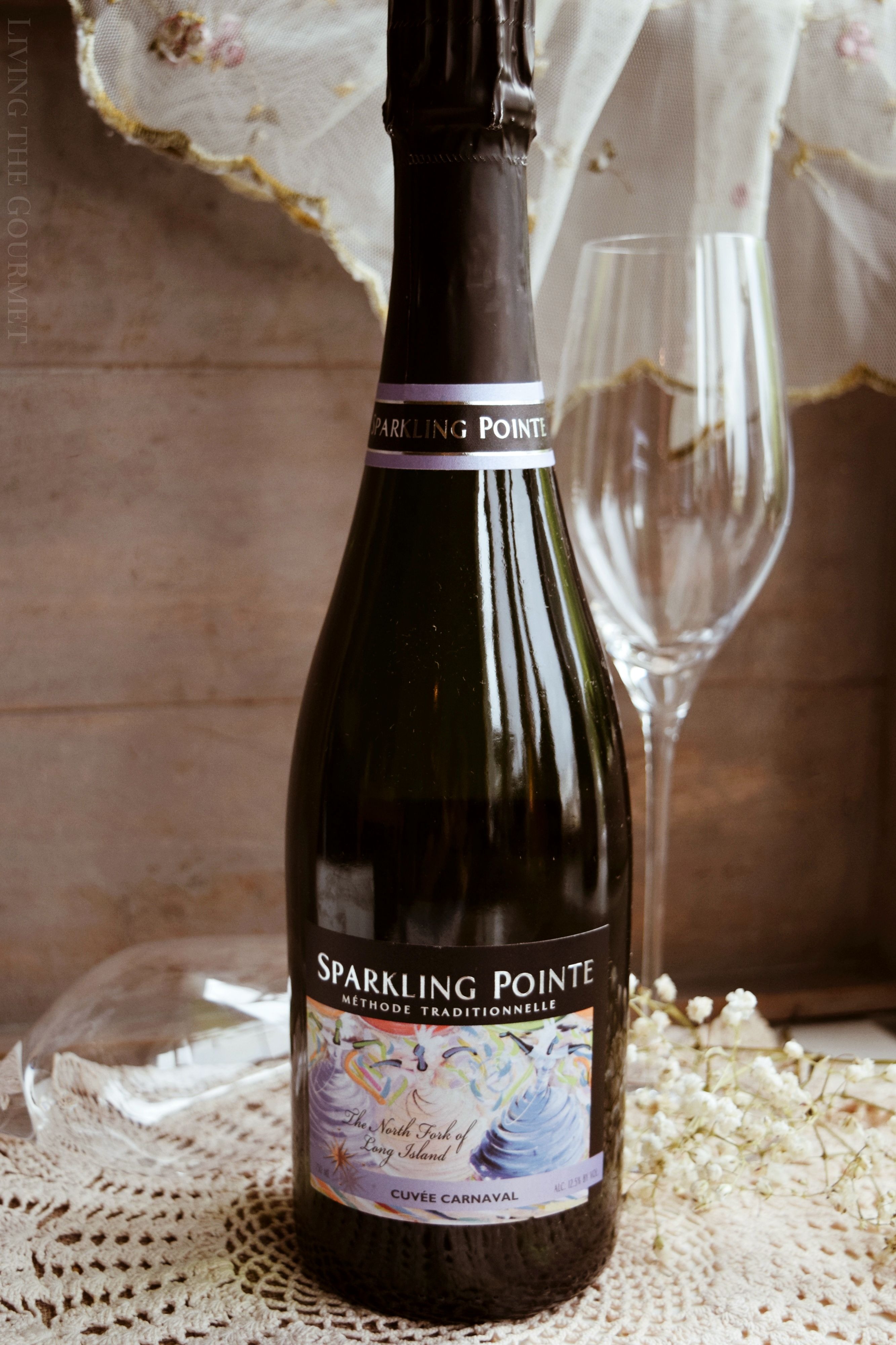 Next we have Cuvee Carnaval. The wine opens with instantly floral aromatics, with abundant ripe red berry notes, with bursts of either light cherry or strawberry essences. On sampling, the aromatics carry over quite pleasantly, but there is a definite earthy undertone that lingers just in the background, adding a nice bit of unexpected complexity to the flavor profile.
As the name suggests, this is an almost quintessential entertaining sparkler, as the best pairing for this bottle is simply company or as an aperitif with light, fresh or crisp tasting appetizers. Think bright salads, cream cheeses, or fruit.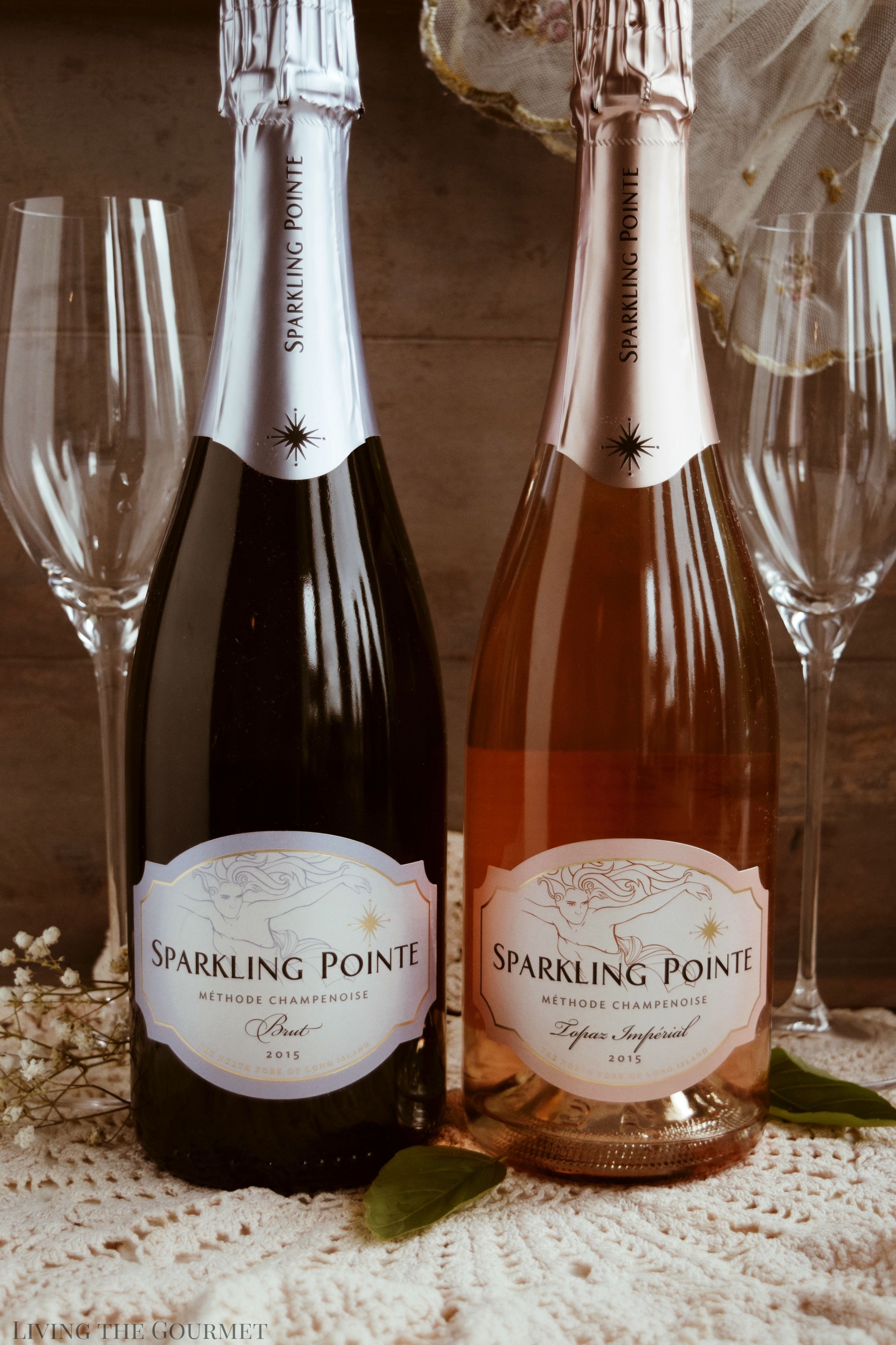 Finally, we come to the Topaz Imperial. This one is by far the most complex of the batch, due to its clashing aromatics and palate. Off the top of the glass, the wine is quite fruity and floral, think essences from sliced ripe red berries or strawberries mixed with assorted wildflowers – creating and instantly crisp and refreshing experience. On tasting, the wine is substantially textured, being creamy with a lingering mouthfeel. The palate, however, is quite yeasty and at times earthy, with hints of roasted nut peppered through.
Consider serving this with warmed brie or goat cheese. On the other hand, you might consider mushrooms stuffed with breadcrumbs and gorgonzola, or broccoli rabe sautéed in garlic and oil over pasta. Notice I'm playing more to the palate than to the aromatics.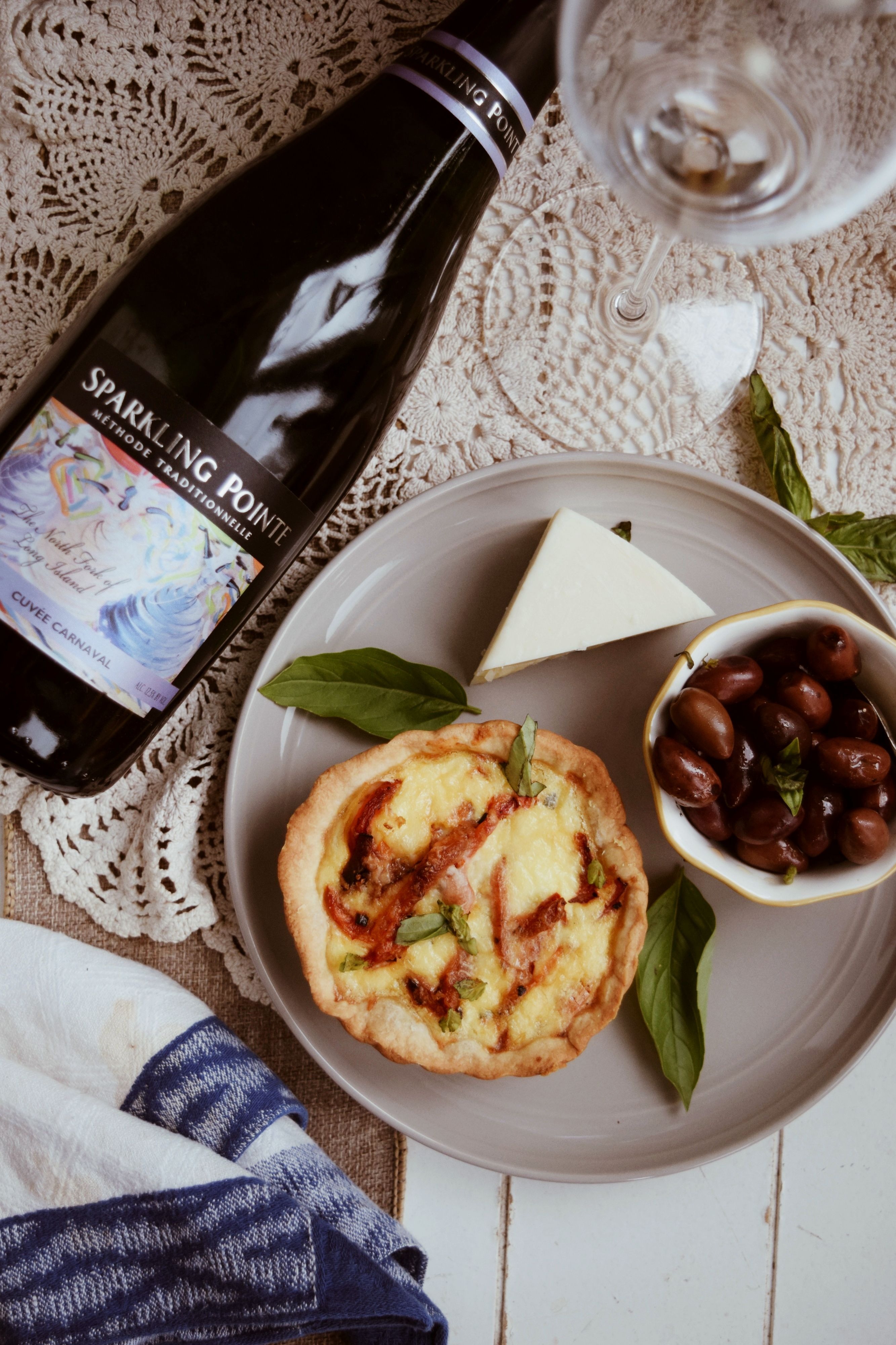 For today's recipe, paired either with the Brut Seduction 2008 or the Topaz Imperial, I decided to prepare Red Bell Pepper Tartlets. The sundried tomatoes, capers, and parmesan play excellent into the palates of both, and is a perfect accompaniment to any antipasto.
To start things off, we begin by cooking the peppers, either in the oven or stovetop on the burners – either way you'll be cooking them whole until they achieve a nice char.
After allowing them to cool, scrape off the char, remove the seeds, and then slice the peppers into thin strips. Then, combine them with the capers, chopped sundried tomatoes, salt and pepper.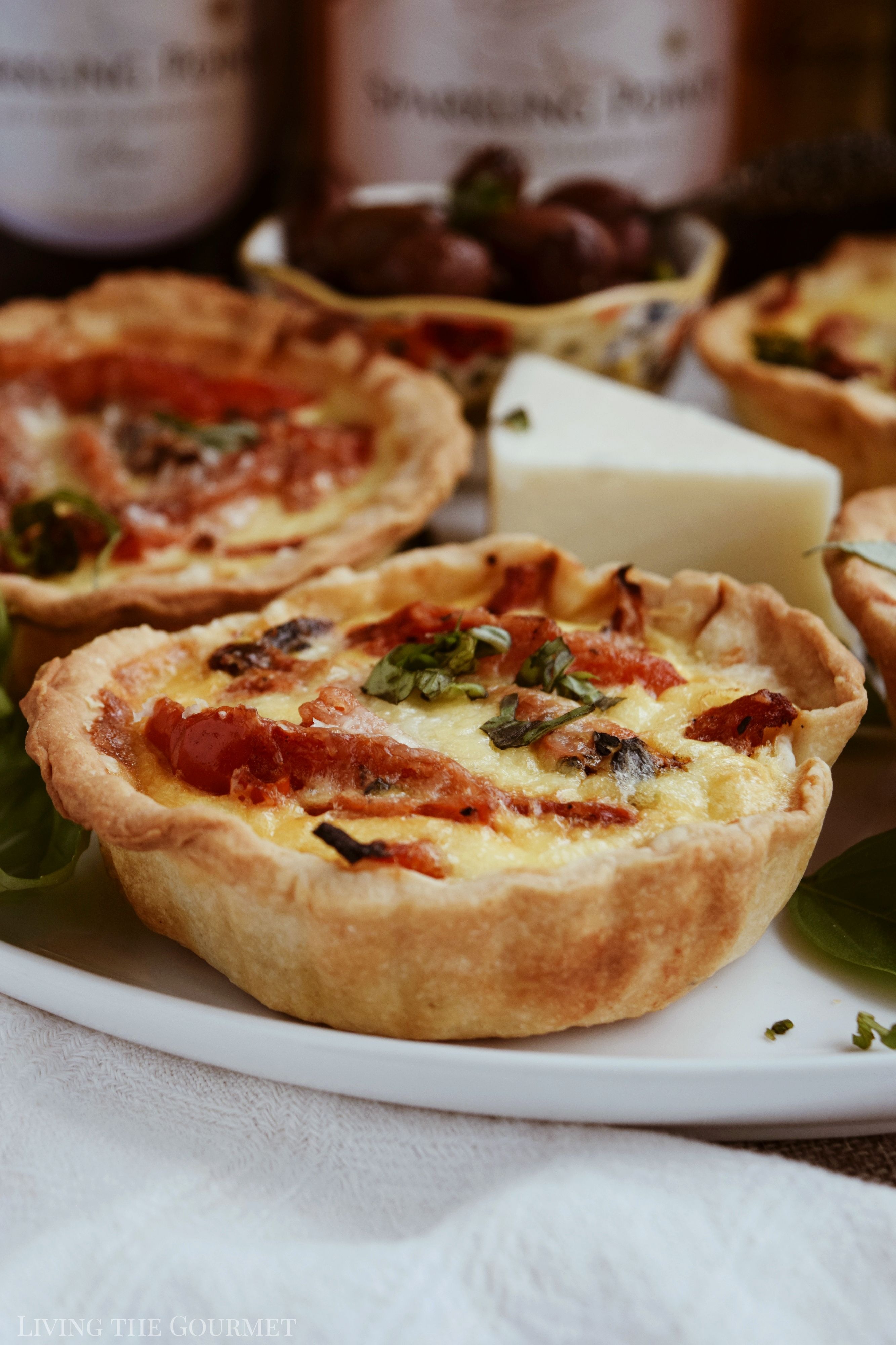 Now, set that aside while you prepare the crust, which is a simple mix of flour, butter, salt, and water. To start, begin by mixing flour, butter and salt, and then working that mixture with your hands, adding the water little by little until you get a smooth dough. Then, on a floured surface, roll out the dough until smoothed to about a quarter of an inch in thickness, and then cut the dough into pieces that will fit your tart pans – and prebake for about ten minutes. Be sure to butter each tart pan thoroughly before fitting the dough to the tart pans.
Then, whisk together about four tablespoons of heavy cream with one egg. Then, fill each tart with a portion of the pepper mixture and then pour the egg and cream mixture over it. Top each tart with grated cheese, and then bake for about twenty minutes.
Living the Gourmet
Yields 6 tartlets
Exploring New York Wines – Part Two
10 minPrep Time
20 minCook Time
30 minTotal Time
5 based on 13 review(s)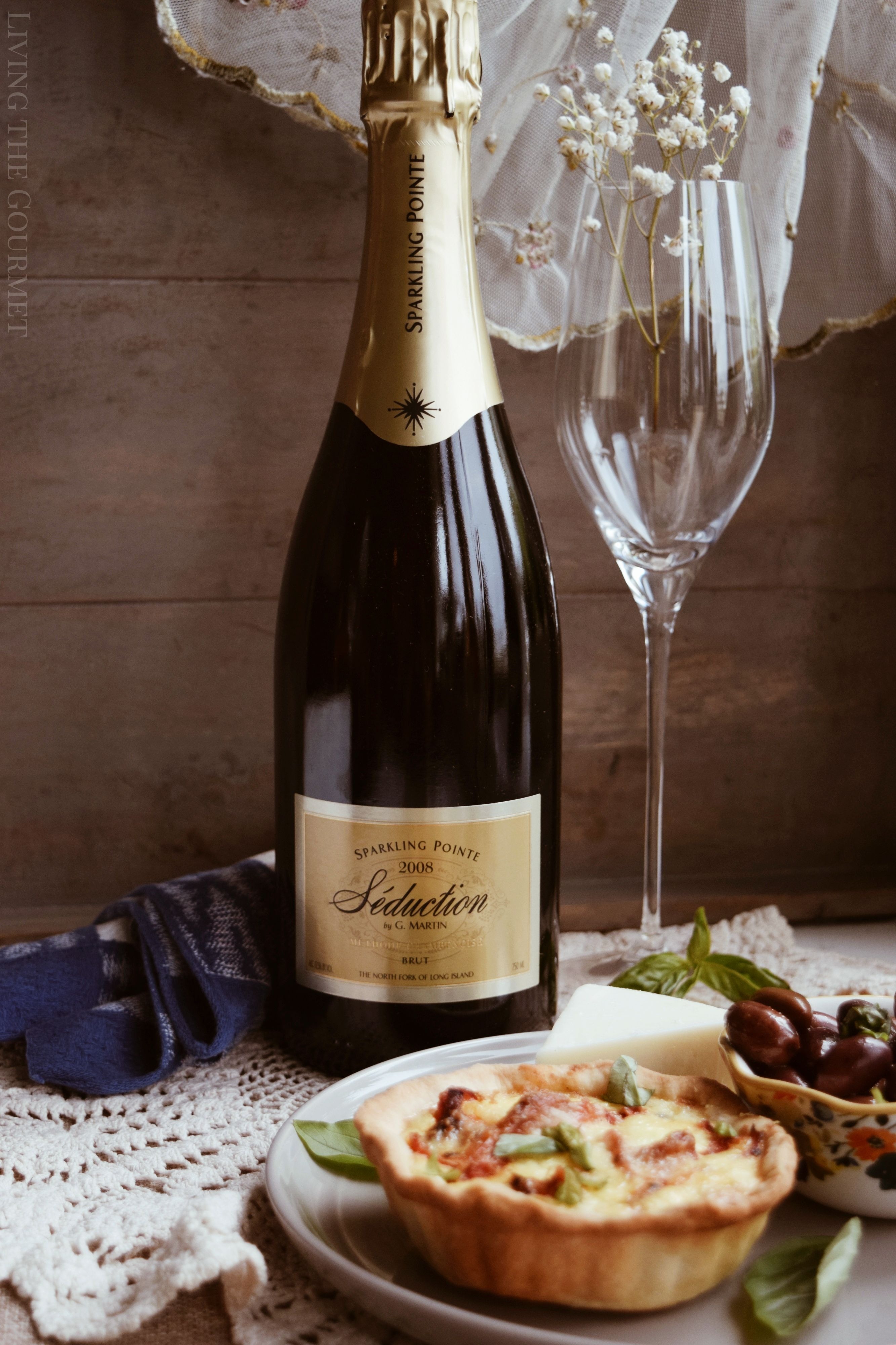 Ingredients
For the Peppers:

2 red bell peppers
1 tsp. capers
3 – 4 sun dried tomatoes – chopped
½ tsp. salt
¼ tsp. fresh ground black pepper
¼ cup grated Parmesan cheese

For the Pastry Crust:

1 ½ cups flour
6 tbs. unsalted butter – cold and cubed
¼ tsp. salt
3 – 4 tbs. water

For the Filling:

4 tbs. heavy cream
1 egg
Instructions
For the Peppers:

Preheat Oven 400 degrees F.
Cook the peppers either in the oven whole or on the stove top to a nice char.
Remove the peppers from the oven and allow to cool before scraping the char off.
Remove the seeds and slice the peppers into thin strips, add the capers, chopped sun dried tomatoes, salt and pepper.
Set this mixture aside while preparing the crust.

For the Pastry Crust:

In a bowl combine the flour, butter and salt.
Work this mixture with your clean fingers to form bread crumb like pieces.
Add the water while working the mixture into a smooth dough.
On a floured surface roll out the dough to ¼ inch thickness and cut into desired size for the tart pans.
Butter each tart tin and place the dough into the pan and prick the bottom of each tart with a fork.
Bake 10 minutes.

For the Filling:

Whisk the egg and the cream in a small bowl.
Fill each tart with the red pepper mixture and spoon the filling over each tart.
Top each tart with the grated cheese.
Bake 15 – 20 minutes.
Cool the tarts then remove from their tins and transfer to a wire rack.
7.8.1.2
782
https://livingthegourmet.com/2018/09/exploring-new-york-wines-part-two.html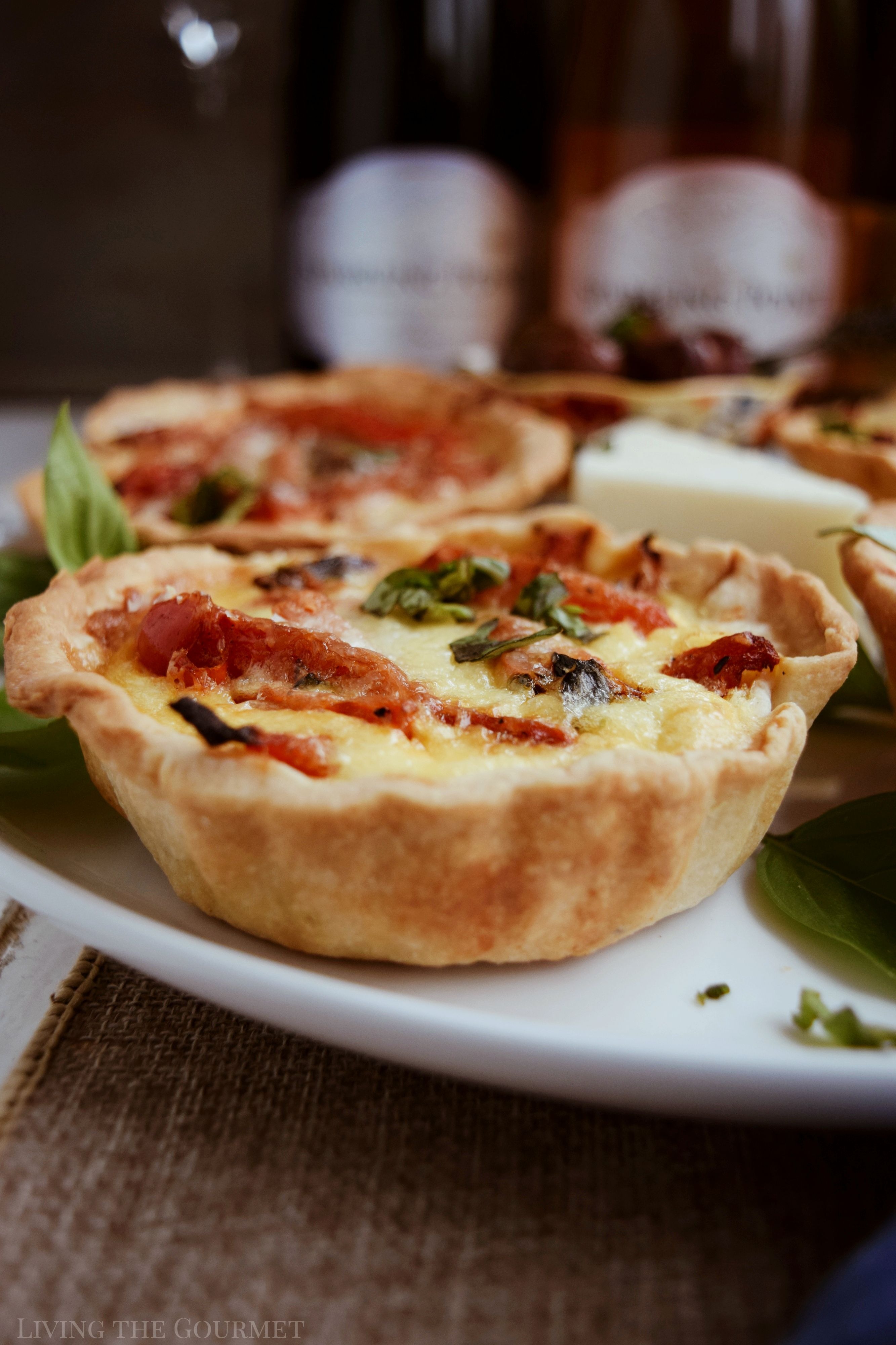 And just like that, you have a delicious appetizer that will pair perfectly with either the Topaz Imperial or the Brut 2008 Seduction.
For more information on Sparkling Pointe, or to order bottles, visit them at www.sparklingpointe.com.
Cheers!
0