This post has been sponsored by Evite® and its advertisers. All opinions expressed are my own. The following message is intended for those 21+. Please enjoy responsibly.
We're sharing our favorite seasonal dishes and tips for summer entertaining the Italian way with the Francis Coppola Diamond Collection wine cans!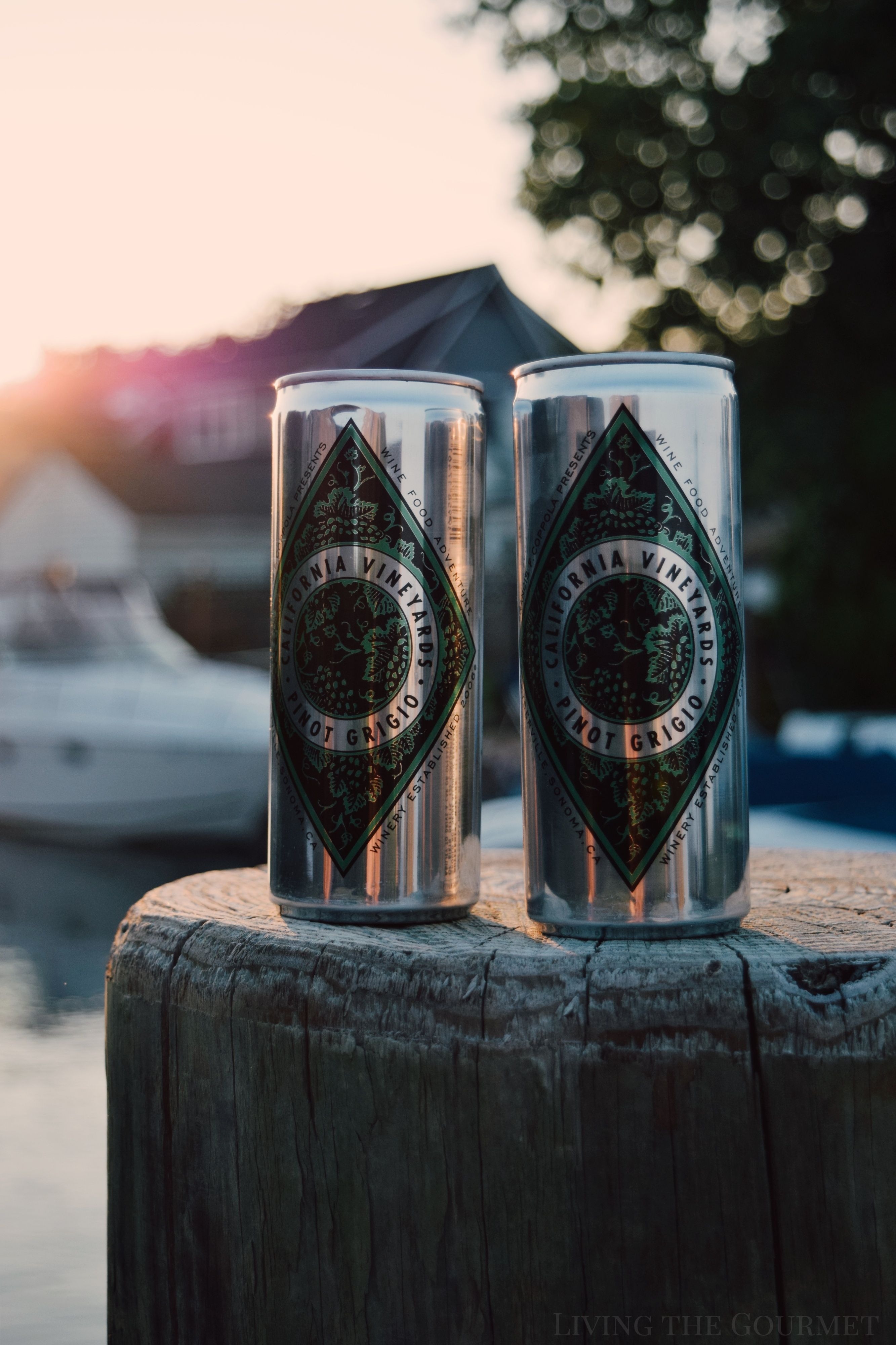 "Two friends, two bodies with one soul inspired," as Homer remarked, conveying, in part, that certain things are simply 'meant' to go together, where the experience of one is heightened by the presence or enjoyment of the other. Think atmospheric lighting and fine dining, or salty sea air and the laughter of gulls, or watermelon and feta cheese, or…you get the idea.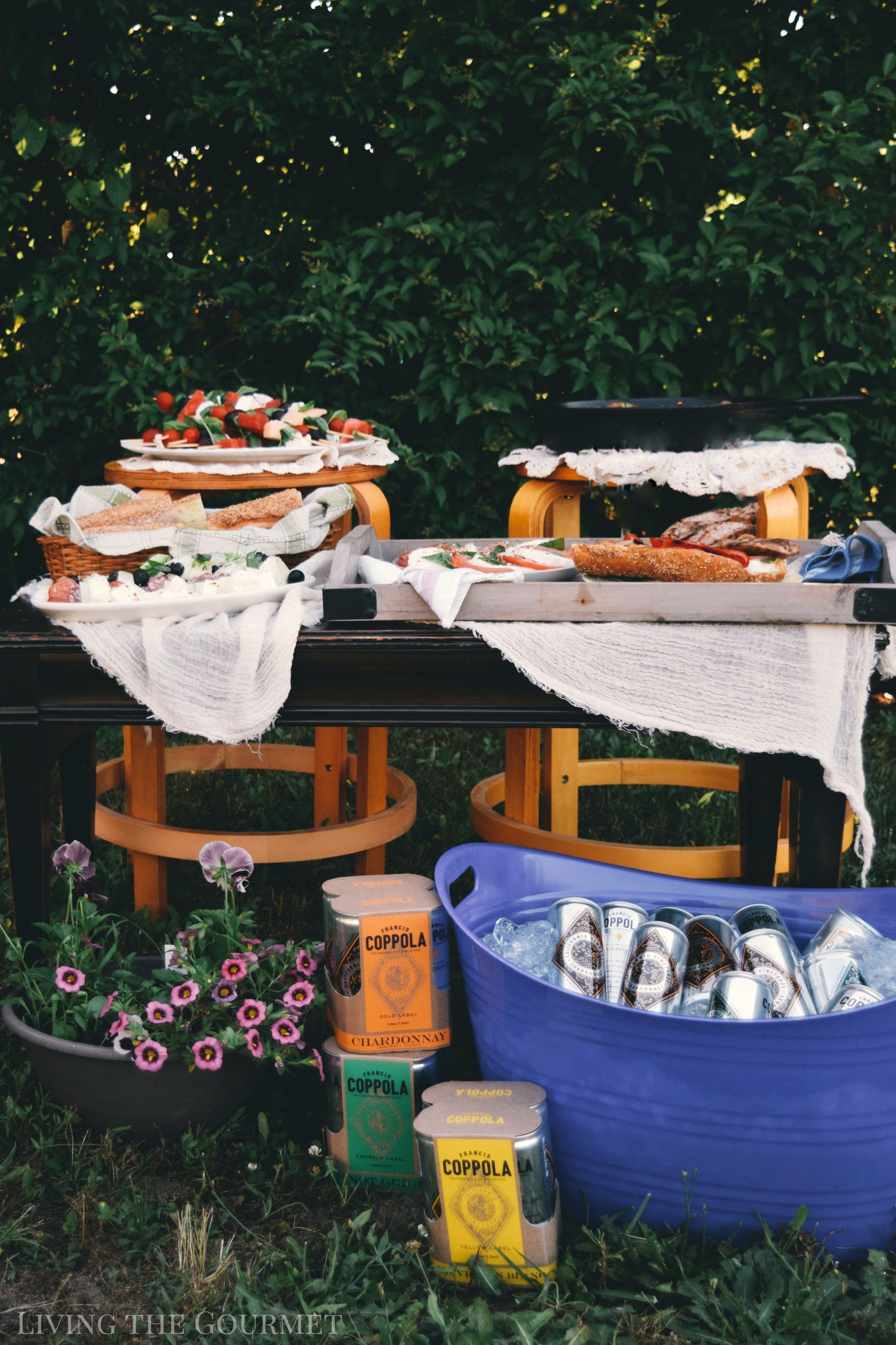 Likewise, the summer has its own quintessential pairings, and the mere suggestion of that conjures images of idyllic sunbathed locales, outdoor get-togethers, seaside lounging, warm summer evenings with a sweating pitcher of something cold, and, of course, a great soundtrack and menu. Naturally, when possible, combining the whole of that list at once is when the 'ultimate' summer experience really takes shape.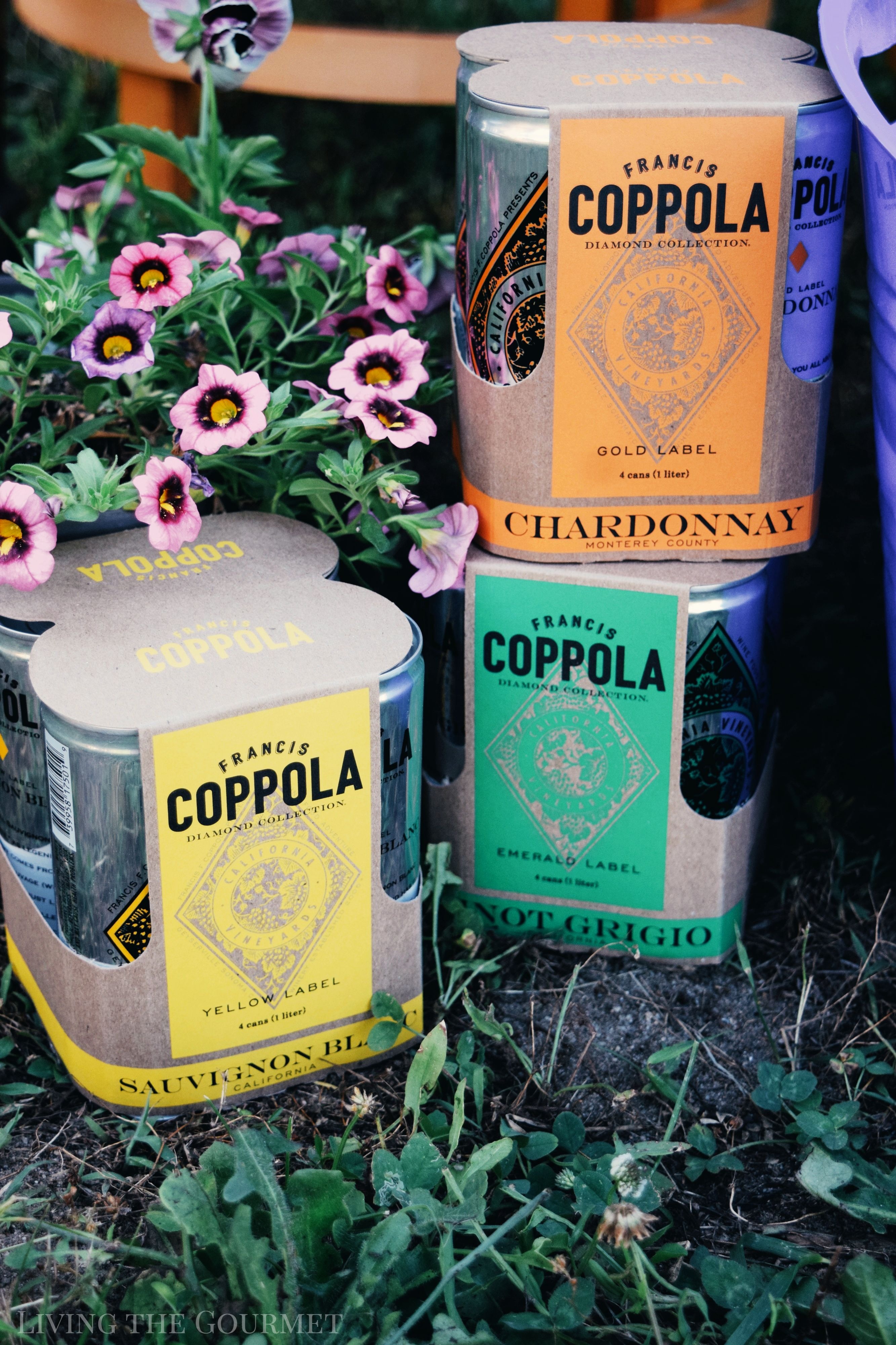 Growing up, for example, some of my fondest summer memories were made on my uncle's barge overlooking the bay to the beach, with the aromas of grilling meat and simmering sauce mingling on the air with boat fuel and wine. Over giant Bose speakers, or sometimes from the live music that we could hear and watch from the roof of the barge, I got my first taste of the likes of Black Sabbath and John Lee Hooker, among innumerable other such classics. For me, these sorts of 'festival style' experiences have come to symbolize the lazy-yet-delicious texture of the summer.
While barges and bays might be somewhat hard to replicate on demand, a good sound system, a decent menu, and equally decent drinks, are the only real requirements for throwing your own 'at home festival' to complete the scene, and in case you hadn't guessed, that's where today's menu and wine pairing comes in.
To start things off, we kept it simple – Fruit Kabobs, which we assemble with feta chunks, cubed watermelon, grapes, whole cherry tomatoes, fresh basil, and cantaloupe. These will introduce the meal and set the mood alongside the Francis Coppola Diamond Collection Pinot Grigio wine cans.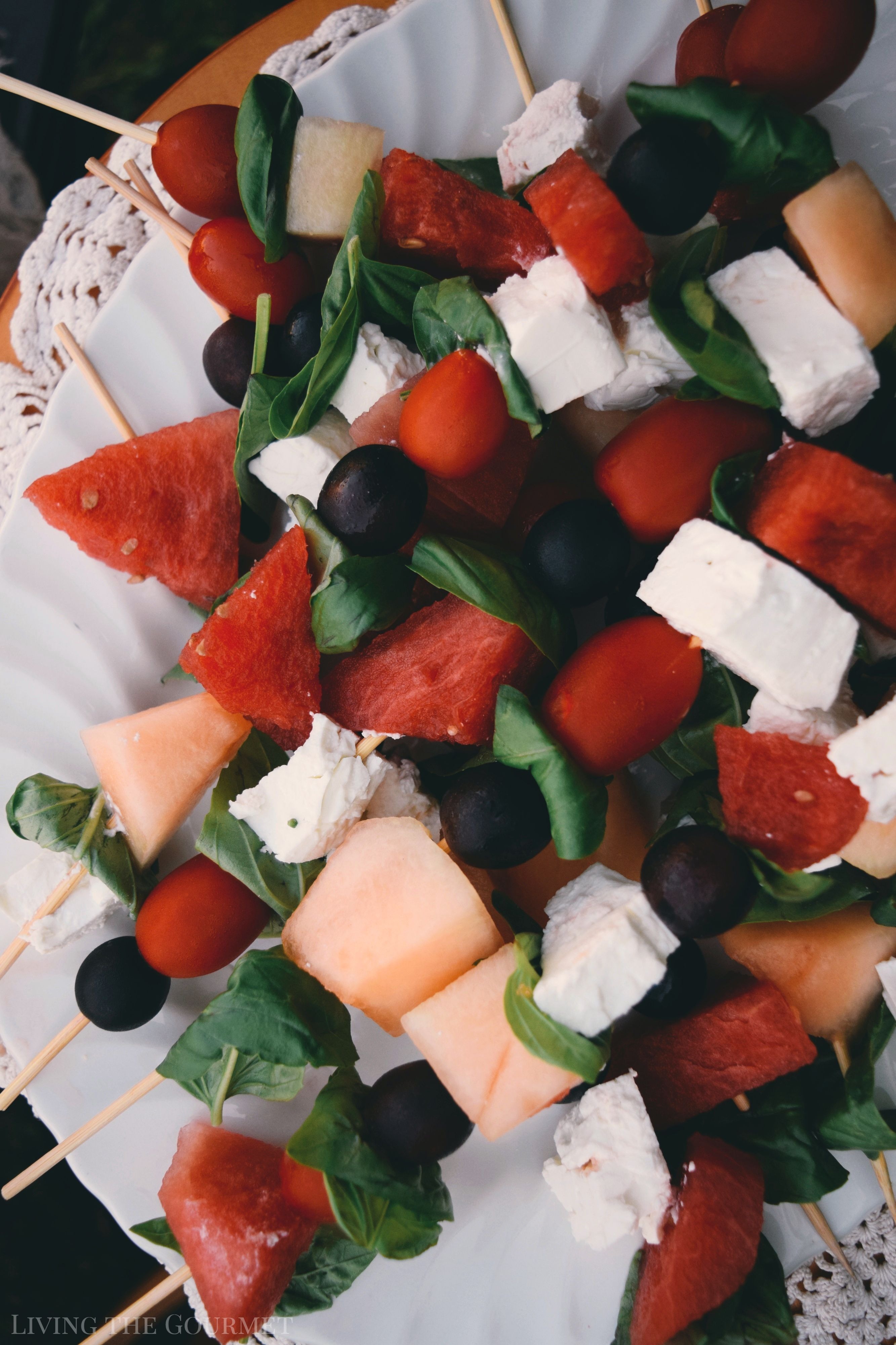 The pinot greets us with aromas of tropical fruits and orange essences, underpinned by a sharp lime zest. On the palate, the wine retains much of its aromatic profile, but becomes quite crisp and citrusy, which mellows towards the end into white stone fruits and light melon flavors, which all combine to create supremely enjoyable 'summer drinking.'
From there, we bring out the antipasto platter, which is a classic ensemble of fresh fennel, black olives, Asiago slices, dried salami, and pepperoni slices drizzled with olive oil and Italian seasonings. We'll serve this alongside the Francis Coppola Diamond Collection Chardonnay wine cans.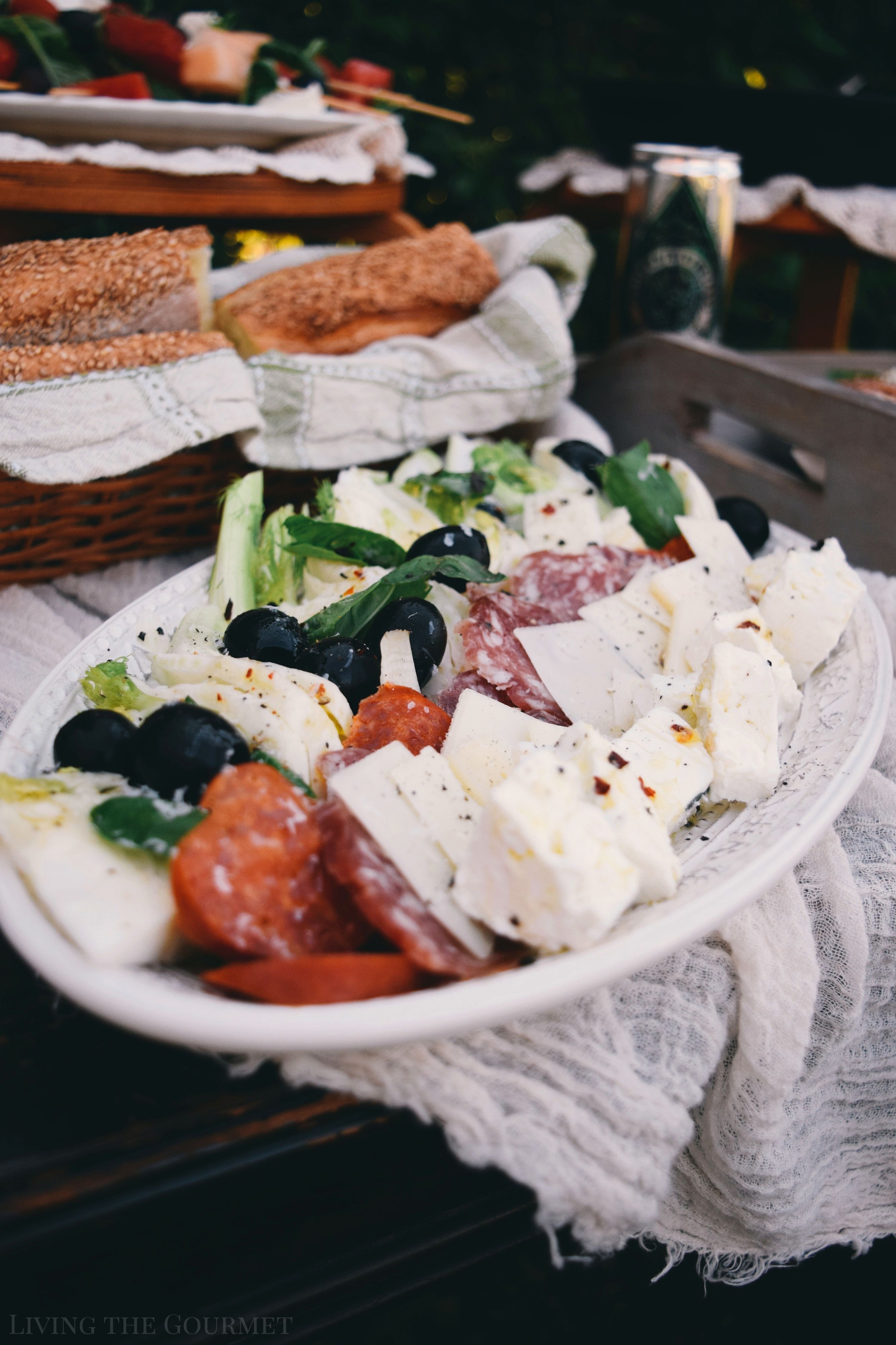 The Chardonnay introduces itself with white floral scents off the top of the glass punctuated by fresh citrus essences, particularly orange or clementine zest, with hints of lemon in the background. On sampling, the wine is quite characteristic of the varietal, featuring crisp green apple, with a fair bit of the citrus zest carrying over from the nose, which makes this a perfect match for our antipasto.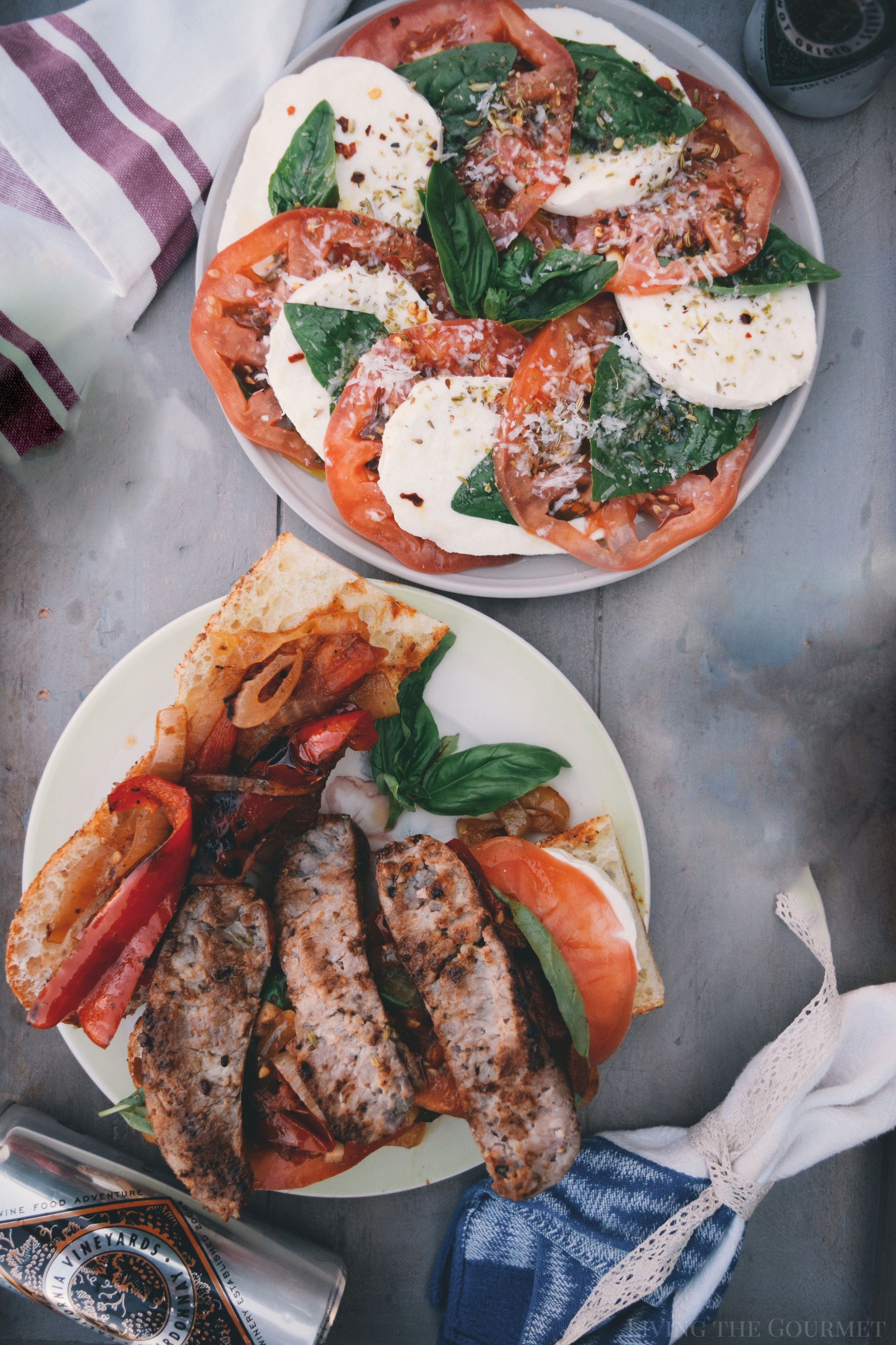 Finally, we come to the main course – Sausage and Peppers served on Italian bread. To prepare these, we heat a large cast iron frying pan, dry, and set the sausage links down to cook for a minute or two before drizzling with a dash of olive oil. Once the sausages have achieved a nice golden color, we set them aside – as we will finish cooking them in the sauce, otherwise they'll likely become overdone after being placed in the sauce.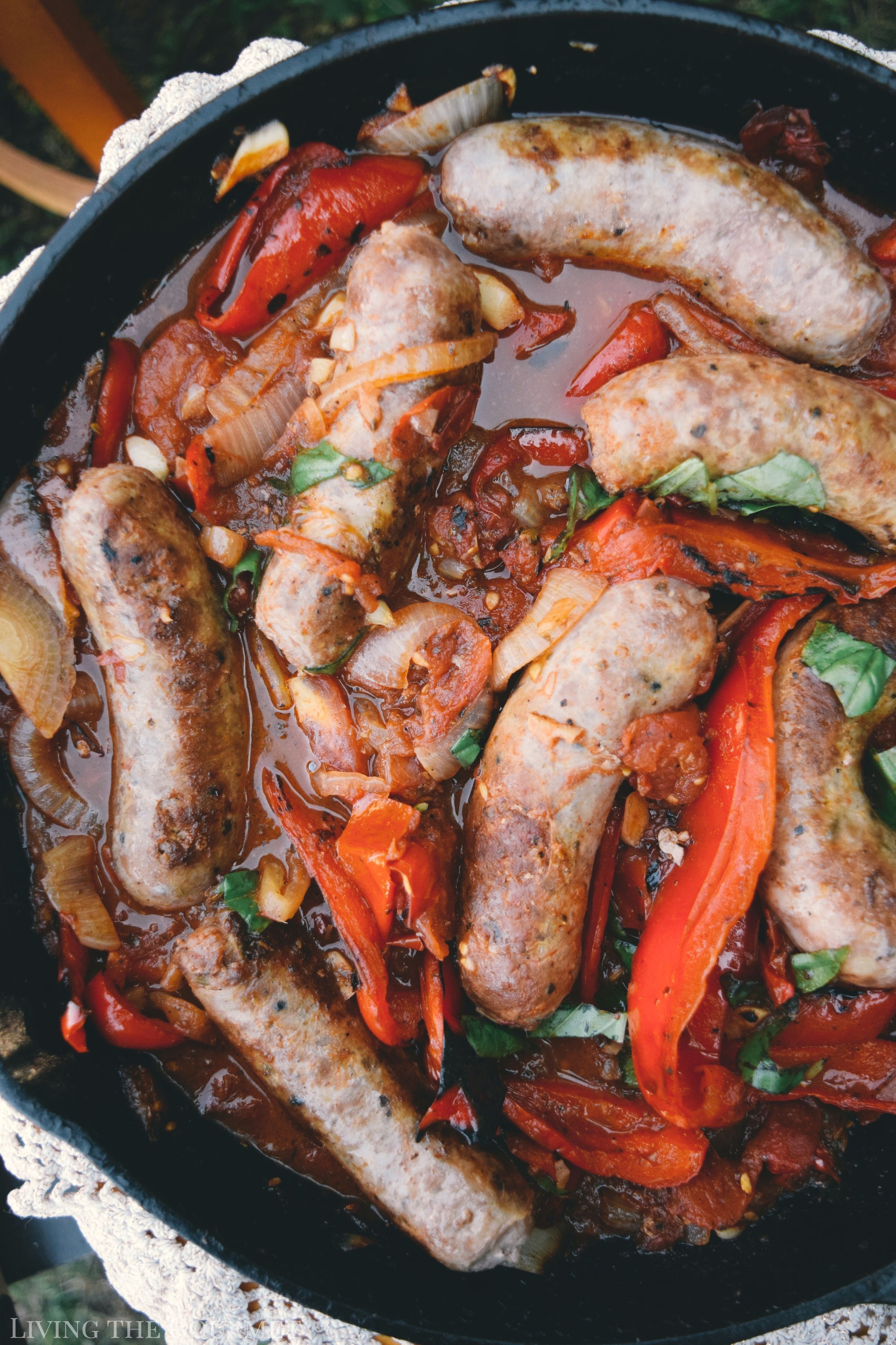 We then heat another cast iron frying pan, and we char a few pepper slices, adding in olive oil about halfway through the process, and then set them aside in a bowl. Then, to the frying pan, we add sliced onions, a bit more olive oil, and let them char as well. We then toss in diced tomatoes, garlic, chopped basil, and cook that down as pictured below. Then add the peppers back in, lash the sauce with a bit of red wine, toss in the seasonings listed below, and let that cook for a few minutes over a low heat.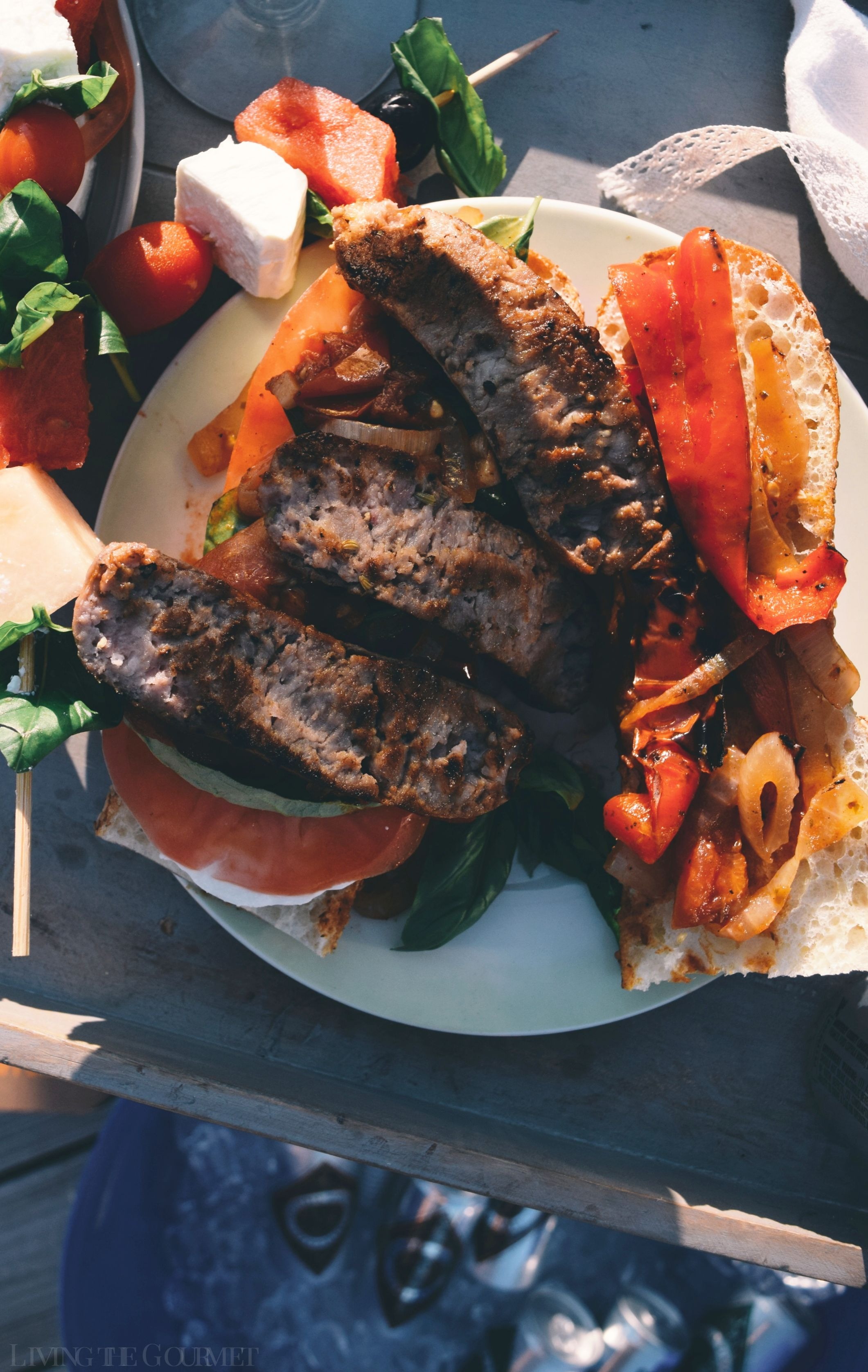 Print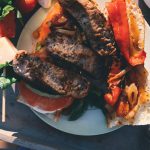 Italian Sausage & Peppers
---
Author:

Total Time:

25 minutes
2

-

2 1/2

lbs. of sausage

4

red bell peppers - sliced

1

large sweet onion - sliced thin

5

-

6

cloves of garlic - chopped
Fresh basil leaves - chopped

4

-

5

ripe vines tomatoes - diced

3

-

4

tbs. wine
Pinch of sugar

1 tsp

. salt

1/2 tsp

. black pepper

1/4 tsp

. red pepper flakes

1/2 tsp

. dried oregano
Olive oil
Fresh Mozzerella
Sliced beef steak tomatoes
Fresh basil leaves
Fresh Romano cheese for grating if desired
Fresh loaf of Italian bread or bread of your choice
---
Instructions
Heat a large cast iron frying pan and place the sausage links in the pan. Let cook for a minute or two then drizzle a little olive oil over the sausage. Cook sausage to achieve a nice golden color, turning once, then set aside. The sausage can finish cooking in the sauce.
Heat a large cast iron frying pan and add the pepper slices. Drizzle a little olive oil over the slices and let the pepper slices get a nice char and remove to a bowl.
Add the sliced onions, drizzle a little olive oil over the onions and let them get a bit of a char.
Add the diced tomatoes, garlic and chopped basil to the onions and cook the down for a few minutes.
Add the pepper slices to the pan, the wine and the seasonings and continue to cook for a few minutes on a gentle heat.
Add the sausage to the sauce and cook on a gentle heat until all of the flavors meld together, 20 – 25 minutes on a gentle heat.
Serve with grated Romano cheese, fresh mozzarella, sliced tomato and fresh basil leaves and your favorite bread.
Prep Time:

10 minutes

Cook Time:

15 minutes
Recipe Card powered by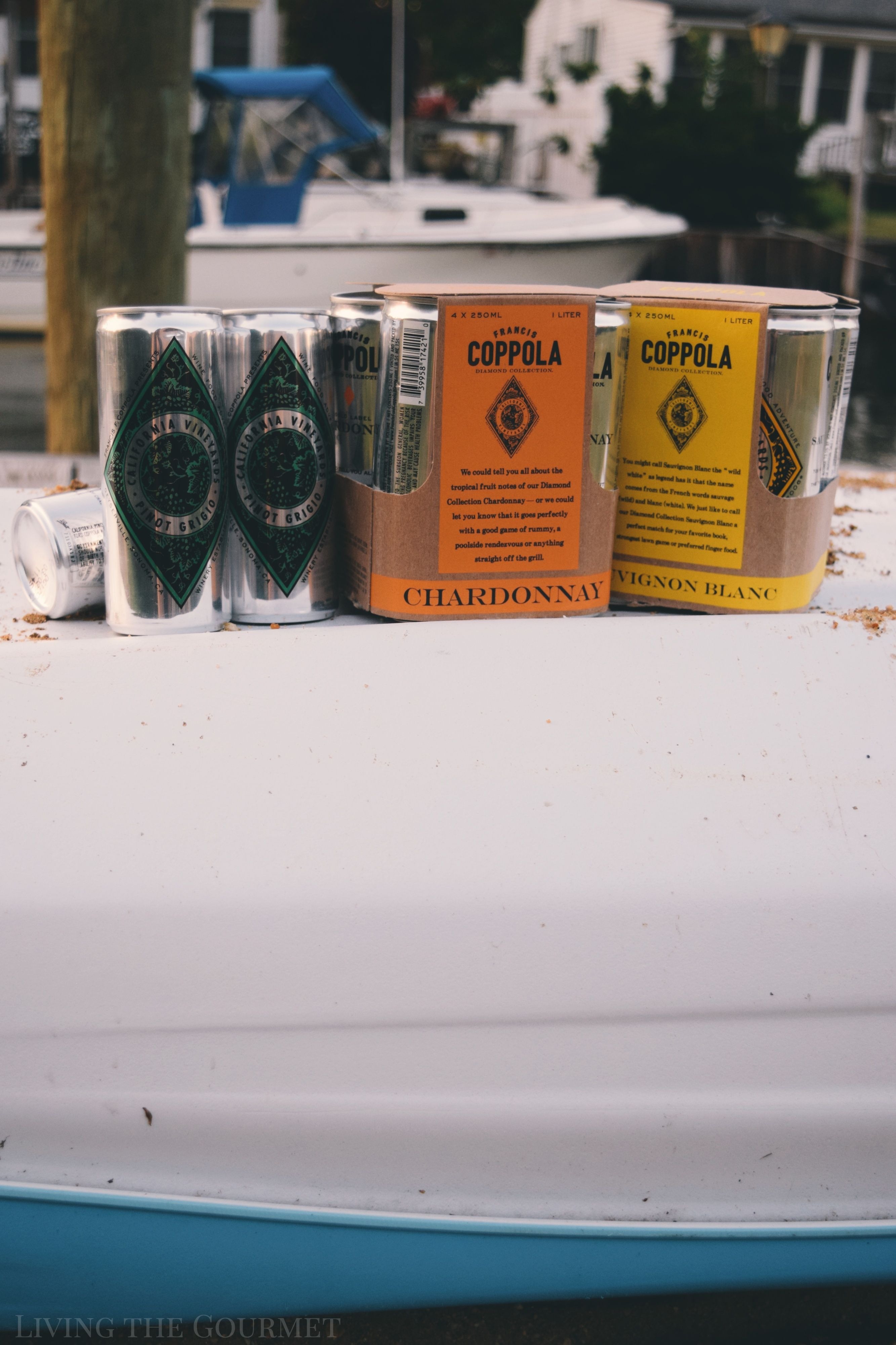 Finally, add the sausages to the sauce, and let that cook over a gentle heat for about 25 minutes. We then serve with grated Romano cheese, fresh basil, hardy Italian bread, and the Francis Coppola Diamond Collection Sauvignon Blanc wine cans.
The wine starts off with fruit-forward aromatics, chiefly sliced ripe melon and citrus, with vague hints of freshly cut grass in the background, carried on a crisp minerality. On the palate, the wine becomes somewhat herbaceous, but never loses the fruit from its aromatics, and finishes with mineral notes, making it a textbook pairing for our main course.
And that's how we put together a festival-style summer meal from start to finish, with a premium wine in a convenient can, which will pair just as well with your favorite beats as with a quiet afternoon by the sea. If you're looking for some summer festival playlists, check out the Francis Ford Coppola Winery website for inspiration.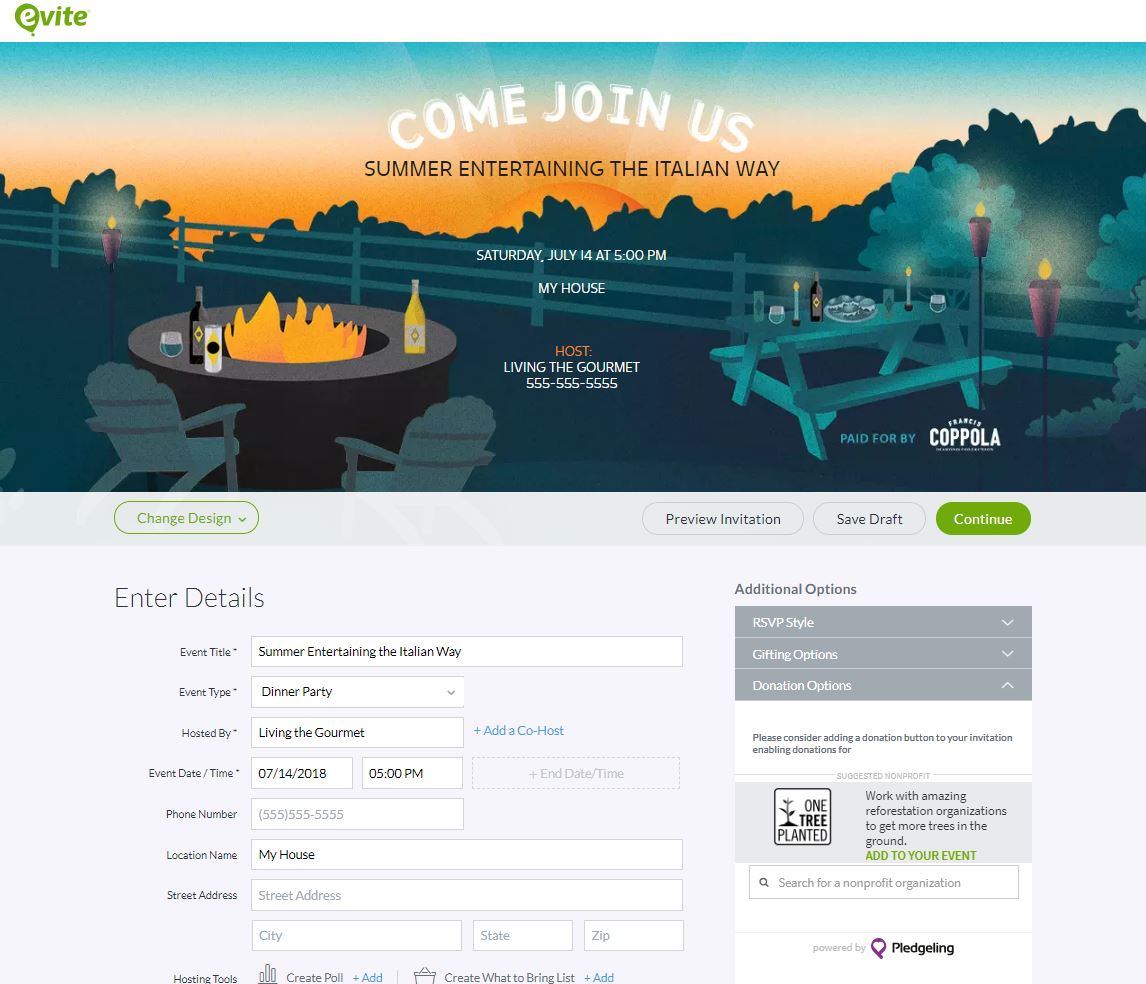 From party ideas to online invites, Evite can help you throw a perfect backyard soiree this summer. We found our perfect invite theme through Evite and were able to customize it for each guest easily through the desktop as shown above and it is also available through the app! For more entertaining ideas on how to make your next gathering unforgettable, check out How to Throw a Backyard Music Festival presented by Evite! Be There™ and for more delicious, fingerfood recipe ideas, be sure to check out the Francis Ford Coppola Winery website as well.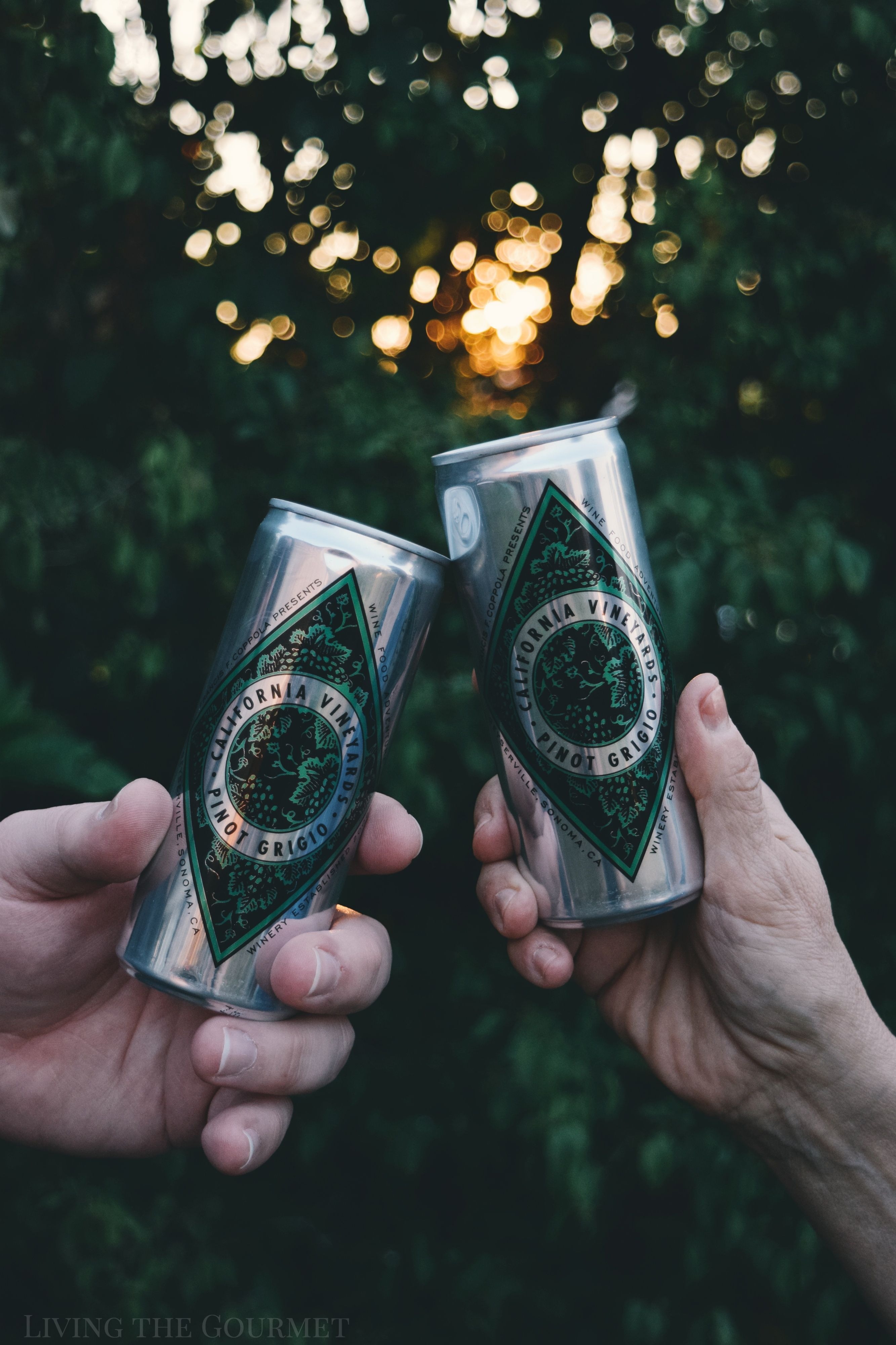 Enjoy with Love!
0