This post is in sponsorship with the Royal Wine Corp. All opinions expressed are my own. The follow message is intended for those 21+. Please enjoy responsibly.
Recently for a summer appetizer party, I served Mediterranean Falafel alongside some delicious wine pairings. It's a perfect spread to keep things easy and fresh this season!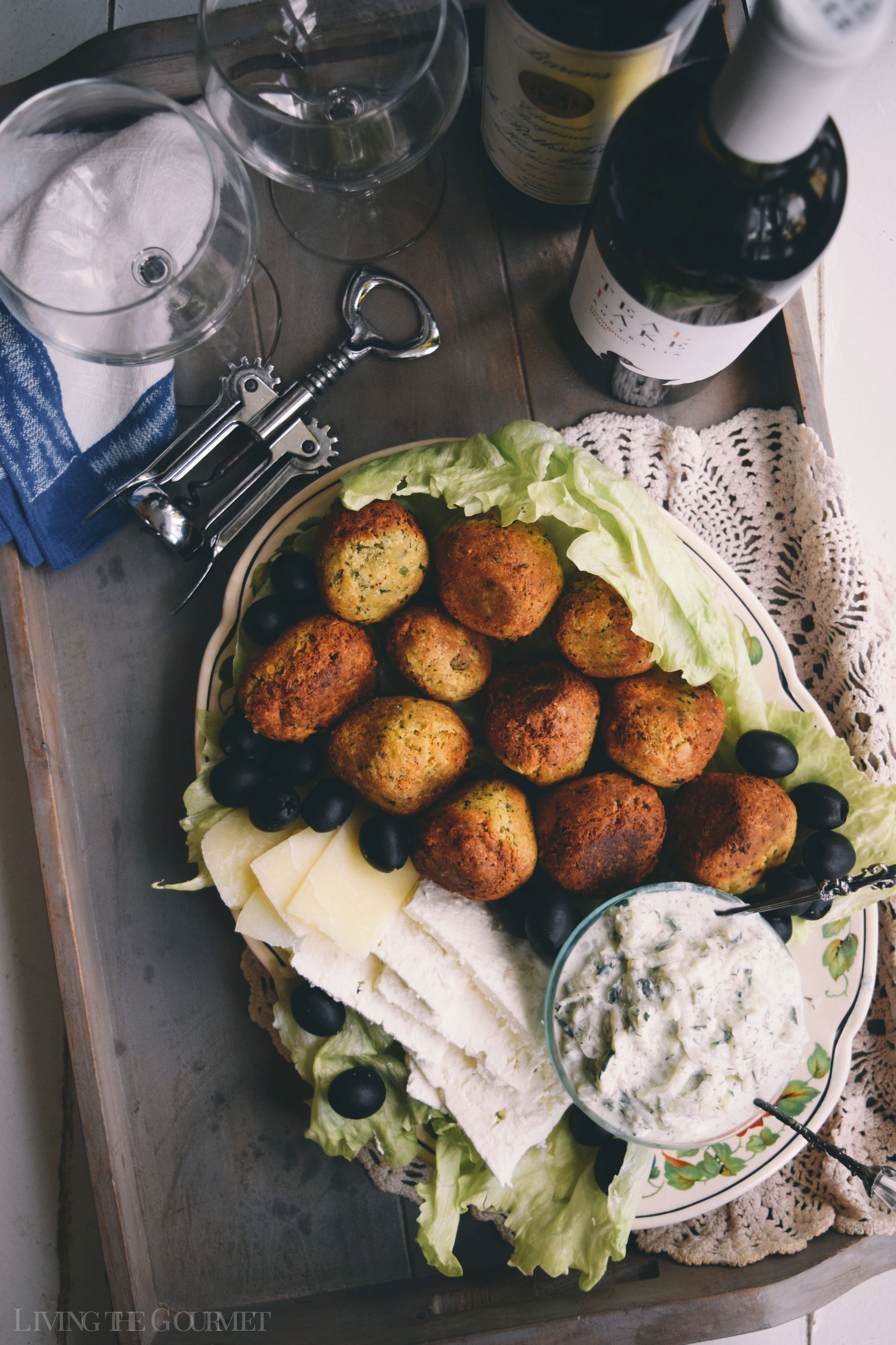 This past April, I was contacted by the representatives of Barons Edmund de Rothschild and Teal Lake wineries, asking if I would be interested in sampling a bottle from the winery for the summer. Naturally, I agreed, and shortly thereafter I received both of today's wines – a 2014 Haut-Médoc from Barons Edmund de Rothschild, and a 2017 Sauvignon Blanc from Teal Lake.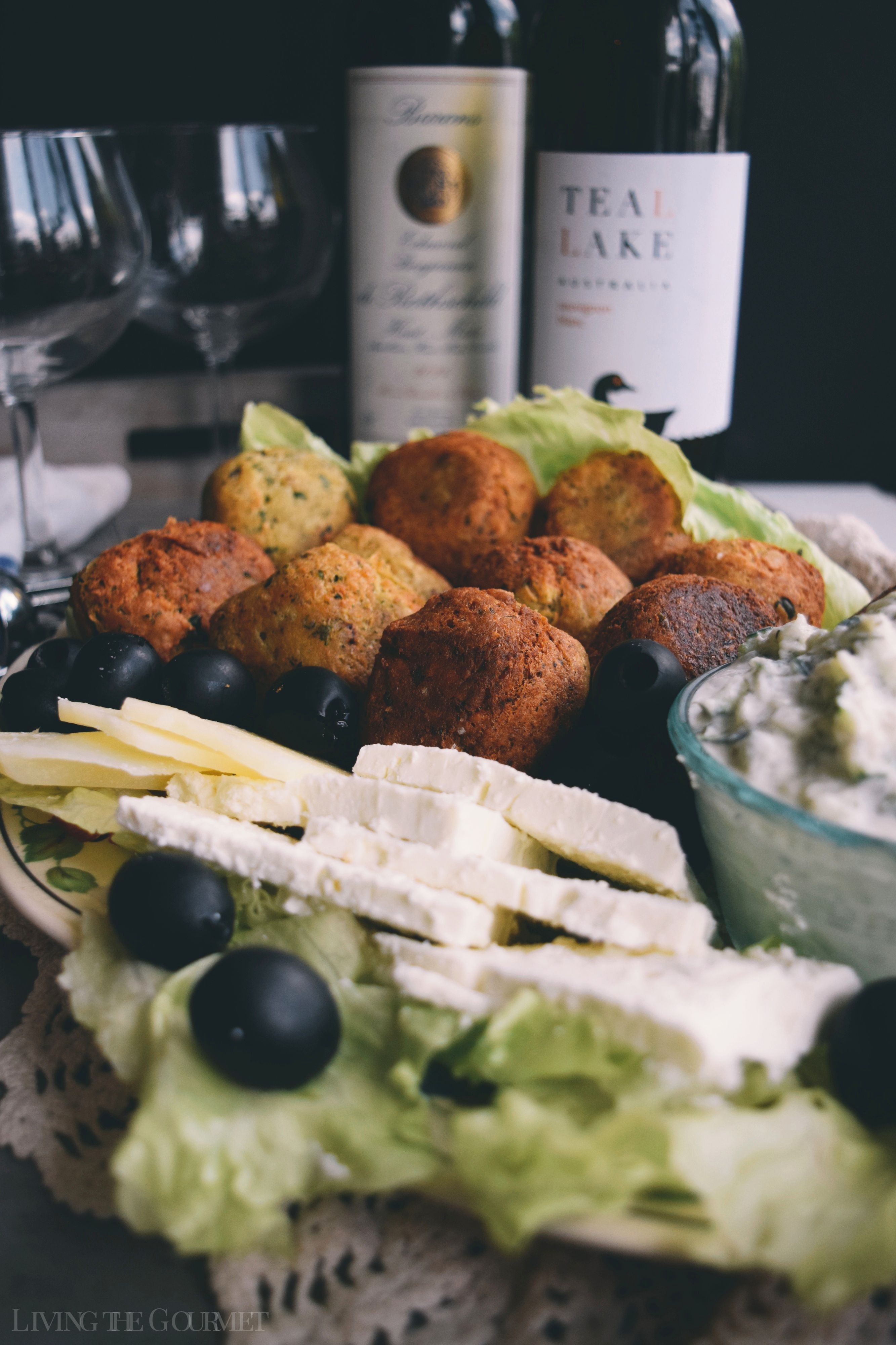 However, as fate would have it – 'fate' in this case being my overcrowded cellar – both bottles would 'disappear' from view until about a week ago. It was something of a 'gourmet accident,' however since now I am 'actually' getting to sample the wines within the frame of long balmy days as opposed to simply inferring how they would pair with the season.
That said, with a nice ninety-degree day here in my corner of New York, along with a few key pairings, let's see whether or not these wines actually make for pleasant summer drinking.
All things red being first, we start with the Haut-Médoc. For the uninitiated, Haut-Médoc is an AOC within the Bordeaux wine region, not to be confused with the larger and more widely known Médoc AOC, with around half of its cultivation being devoted to cabernet sauvignon, with the next largest cultivation being Merlot. A number of other varietals are permitted within the region, such as Malbec and Cabernet Franc, but a 'classic' Haut-Médoc wine is generally a cabernet-merlot blend.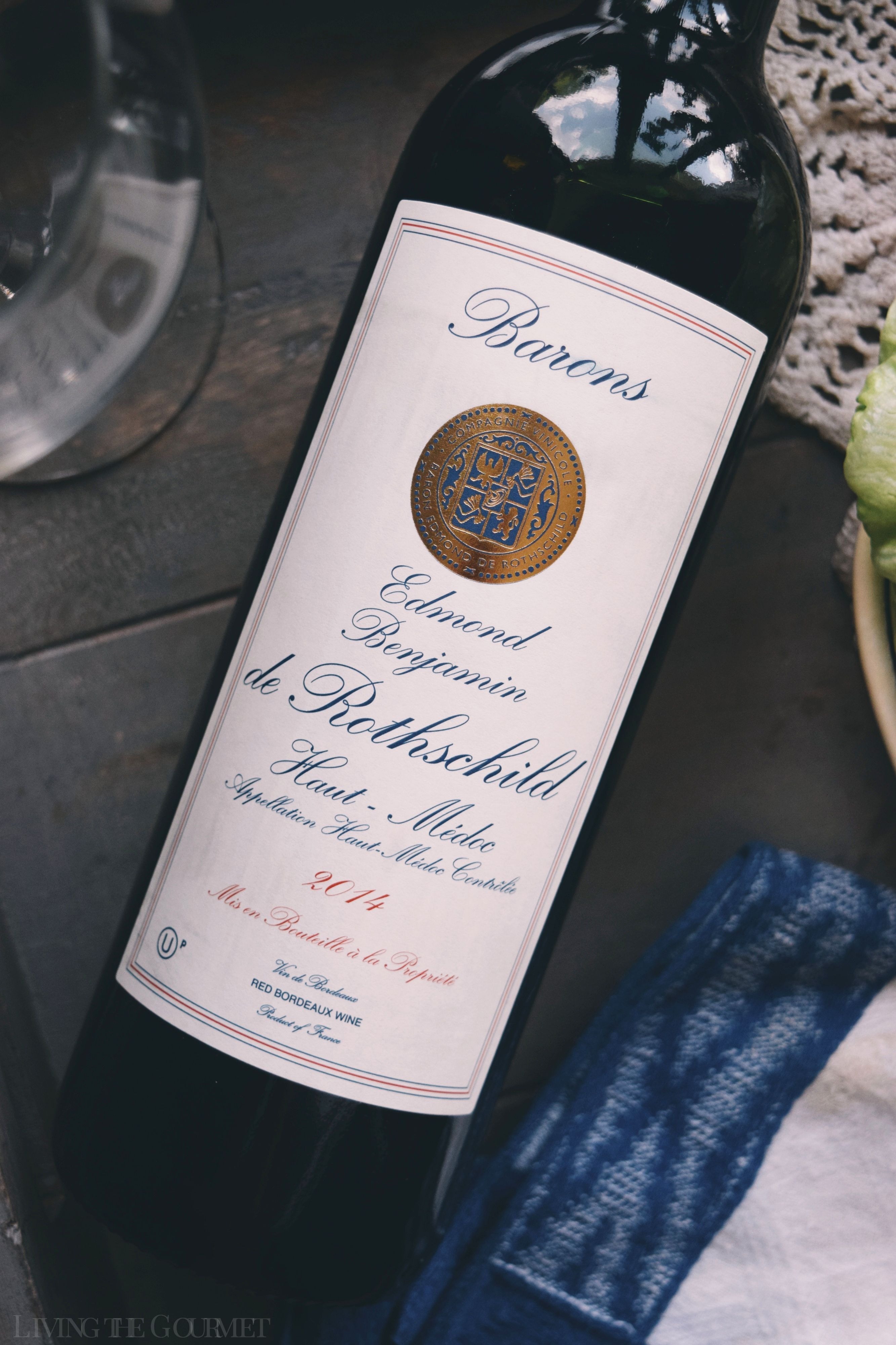 Today's merlot-dominated blend greets with dark berry aromatics veiled over smokery essences, which intensify deeper into the glass until mellowing into fresh tobacco towards the bottom of the glass. On sampling, the wine features velvety tannins carrying assorted ripe black fruit flavors, especially sliced blackberry. In the background, the smoky notes from the aromatics are vague but ever-present.
On paring, think roast duck, grilled vegetables, and barbequed meats. If you're looking to pair this seasonally, this is best served with the main course off the barbeque. On a side note, this wine would likely benefit powerfully from a year or two of cellaring.
Next up, the Teal Lake. The wine greets with a by-the-book sauvignon blanc hue and coloration, with a very subtle aromatic profile of fresh summer flowers and cut grass, with vague hints of sliced tropic fruit in the background. On the palate, the wine features a tropic fruit profile carried on a pronounced acidity, which creates a very refreshing mouthfeel.
For paring, think fresh fruit platters, light, crisp seasonal salads, or light white bodied fish either braised or grilled in herbs and olive oil. In other words, this wine will pair excellently with all of the quintessential summer favorites that aren't heavily barbequed or blackened.
Recently, I hosted a small but elegant summer appetizer party where I chose to keep the meal light by serving only horderves. The star of the show was my Mediterranean Falafel served alongside a refreshing tzatziki sauce.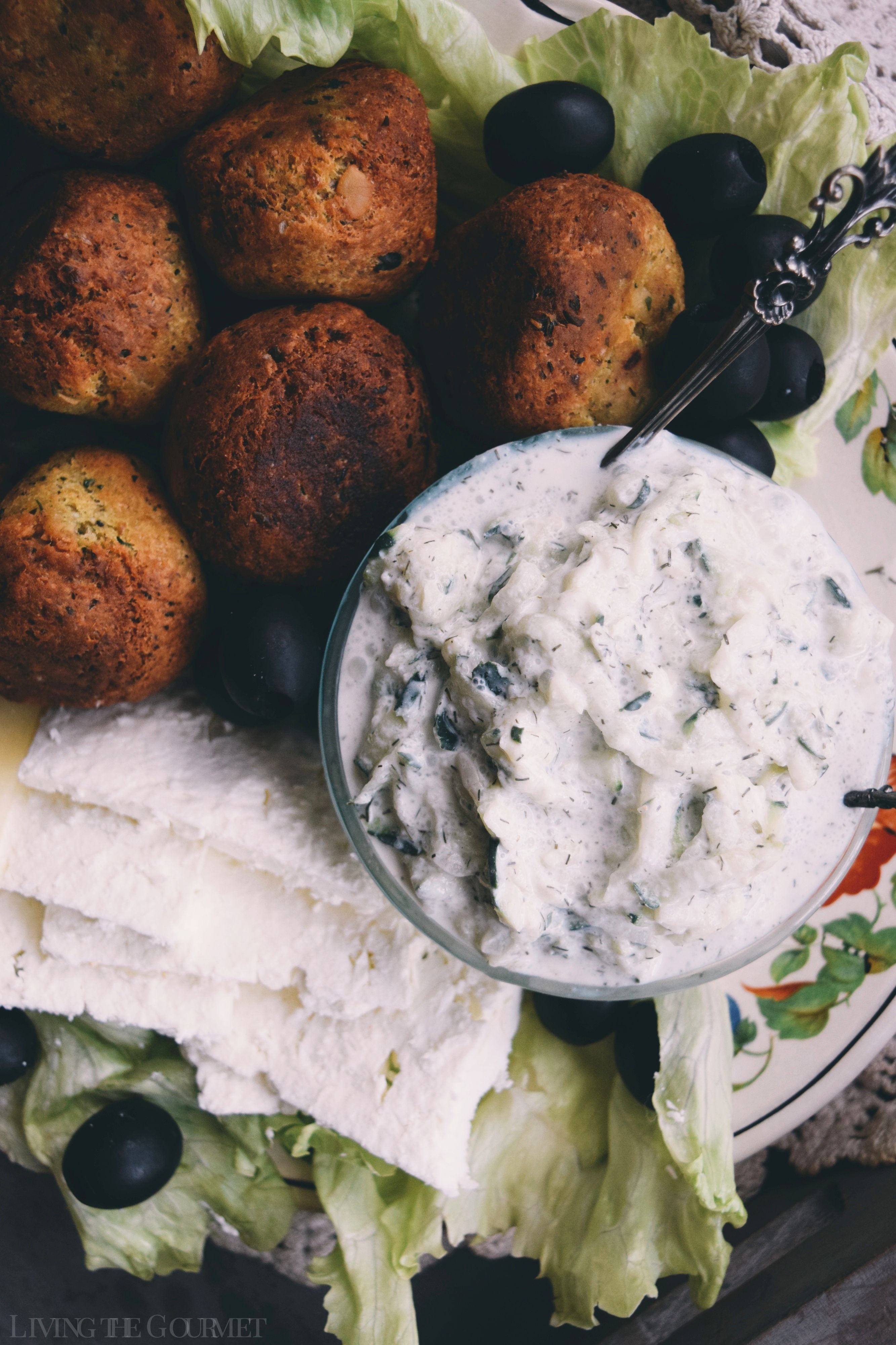 Print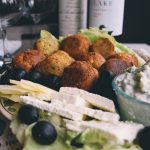 Mediterranean Falafel & Summer Wine Selections
---
Author:

Total Time:

20 minutes
29 oz

. can of chick peas – drained and pat dry

4

–

6

cloves of garlic

¼ cup

of fresh Italian parsley – stems removed

6

–

8

fresh basil leaves

2 tsp

. capers

4

tbs. – Fresh Romano cheese grated

6

tbs. of flour

1 tsp

. salt

½ tsp

. black pepper

½ tsp

. red pepper flakes
Canola oil – for frying
---
Instructions
Combine all of the above ingredients in a food processor and process to a creamy paste.
Form into desired size balls.
Heat a large cast-iron frying pan with ½ to ¾ inch canola oil.
Carefully place the falafel balls into the oil and fry until a beautiful golden color forms on all sides.
Place on a plate prepared with paper towels.
Serve with a tzatziki sauce or sour cream.
Prep Time:

10 minutes

Cook Time:

10 minutes
Recipe Card powered by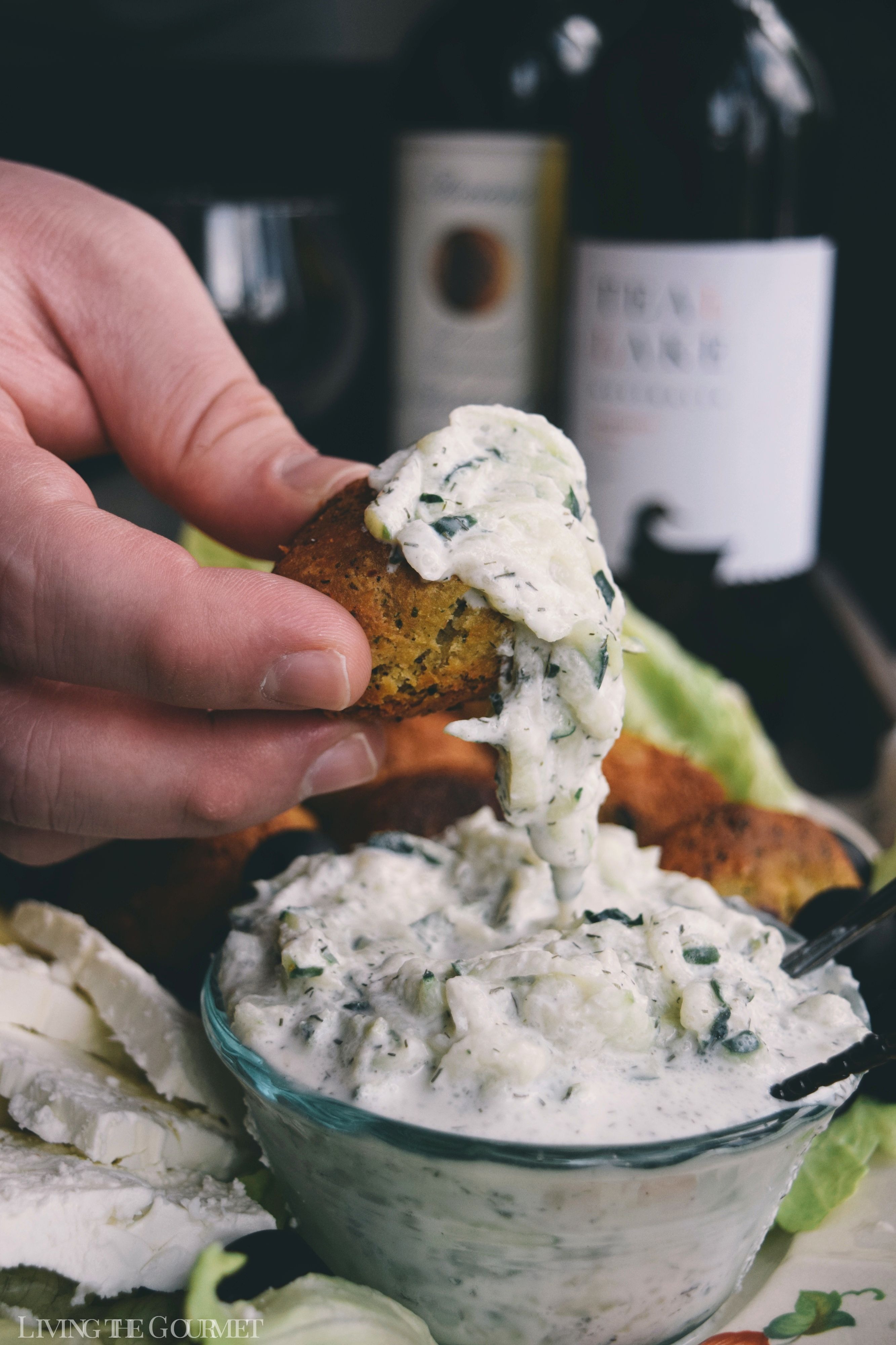 With all of that being said, I was very pleased with both wines, and can easily recommend either of them to my readers looking for pleasant summer drinking to pair with their favorite seasonal recipes.
Enjoy with Love!
1