This post has been sponsored by The Rapid Slicer. All opinions expressed are my own.
We're giving the beloved classic BLT an Italian twist today with a Caprese-style takeover. Summer picnics just got a whole lot tastier!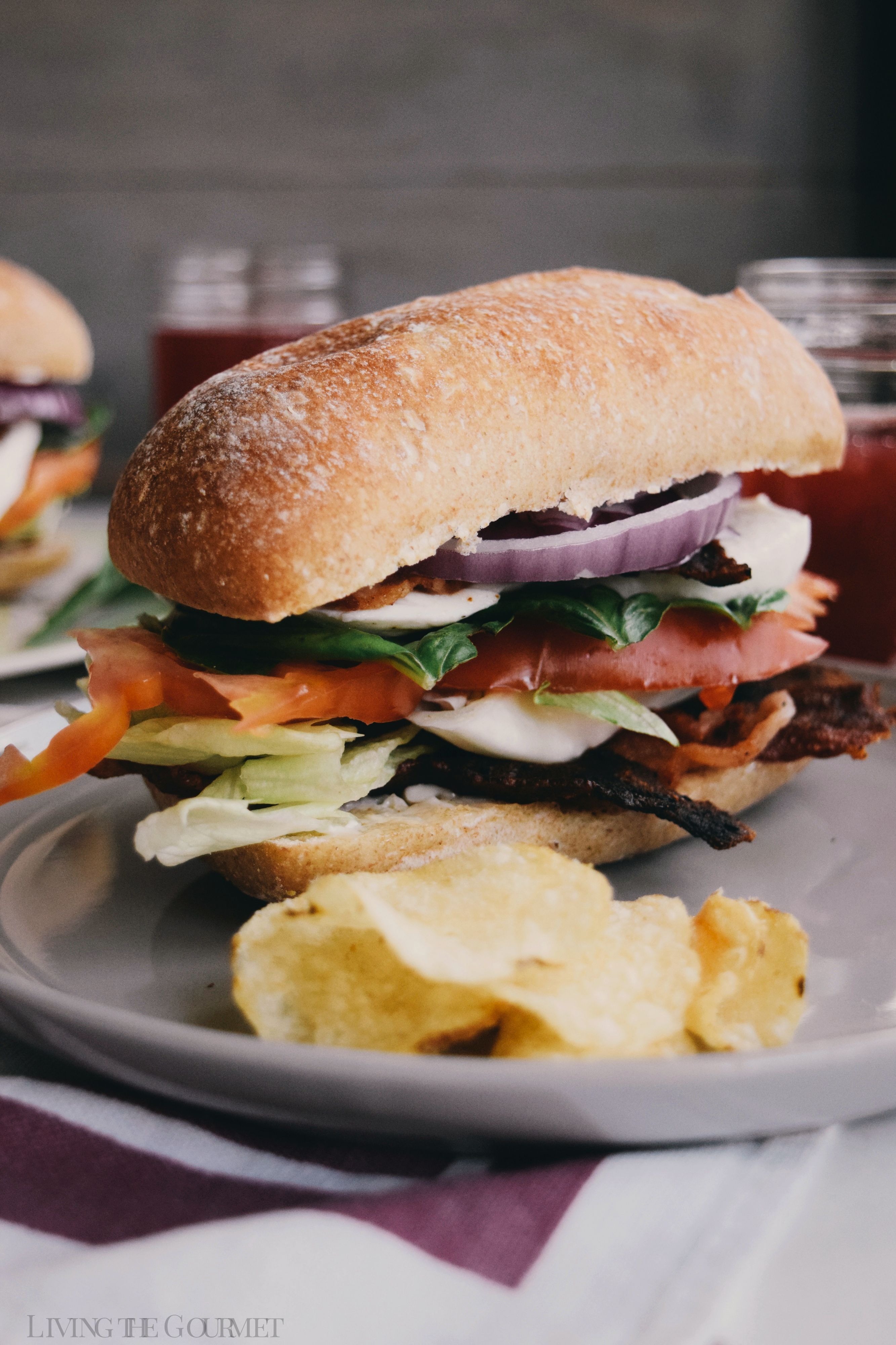 Summer conjures bright images of seaside meals, idyllic beaches, and garden parties in the shade. In all instances, the idea of 'relaxation' and 'ease' is at the forefront – if nothing else, the summer, we imagine, is a time to rest and rejuvenate.
Like most things modern, this imagery is a fair bit at odds with reality. In classical generations, the Greeks had a proverb, "Winter, Spring, Harvest, War," – I'll let you imagine the images the idea of 'summer' held for them. In North America, the tradition of children having months long 'vacations' for the summer was started not so that they could 'relax' for two months, but rather so that they could work with their parents – often on farms, or other laborious outdoor disciplines for which the summer was ideal.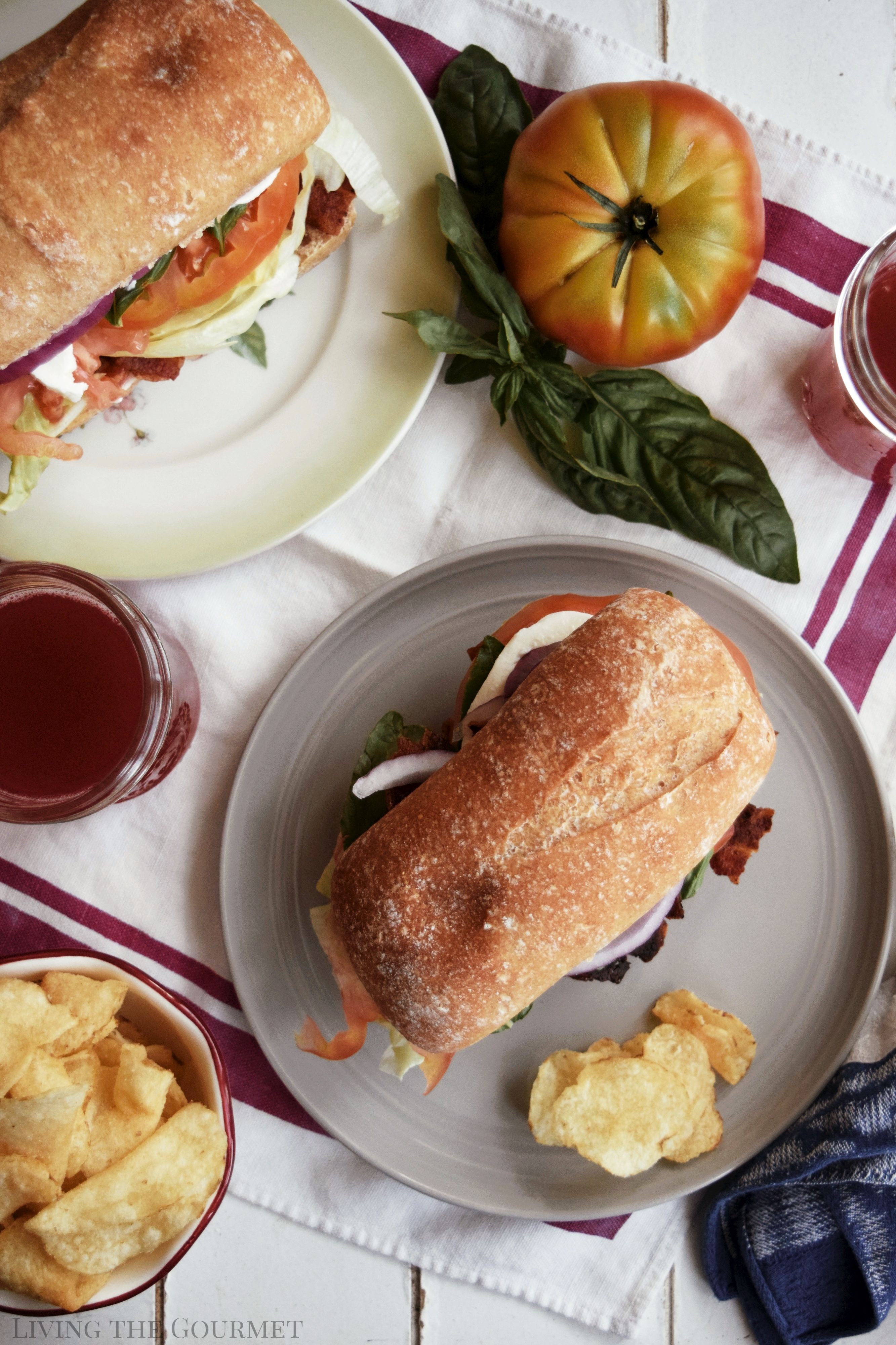 As a result, those of us for whom a lazy summer spent baking in the sun is only partially true, or wholly a pleasant dream – well, we can think of ourselves as 'Summer Traditionalists.'
However, if it is true that "A dream left un-chased is a dream wasted," then the 'dream of summer,' no matter how modern or at odds with previous realities it might be, is assuredly worth chasing.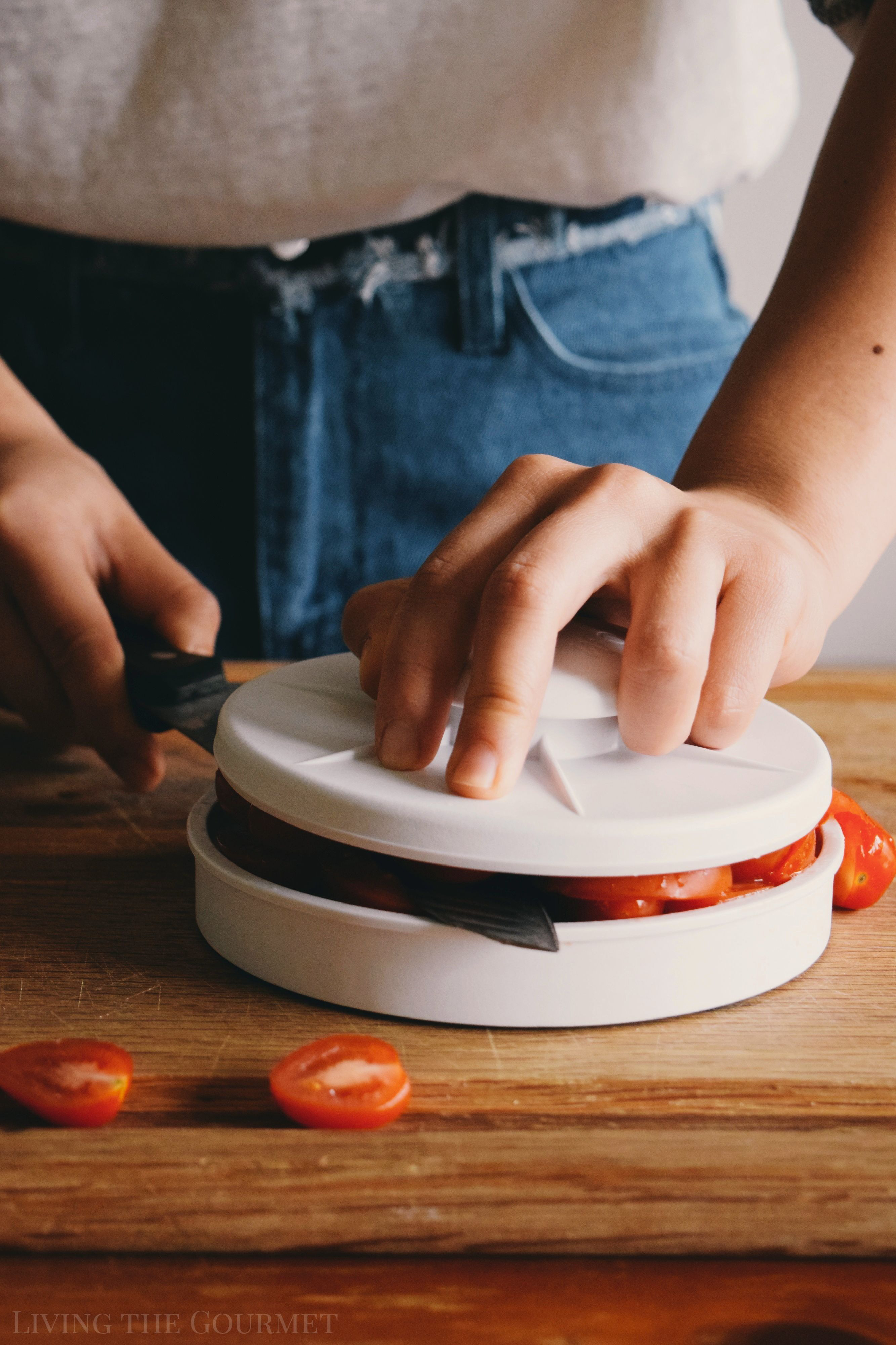 To that point, saving time, or 'making time' to actually do the summery things we imagine the season is all about, is the first step in chasing the aforementioned dream, and being who and what I am, the first place I'll look for innovative ways to save time is, naturally, the kitchen.
One of the most tedious things to do the kitchen involves some of the smallest ingredients – the slicing of tiny fruit and veggies. Cutting a whole melon will never quite reach the level of tedium as a pint of cherry tomatoes or a bunch of olives. Imagine if we could cut that entire pint of cherry tomatoes with just a few strokes of the knife, or cleave right through all of those aforementioned olives at once.
Doing precisely that brings us to today's feature product – The Rapid Slicer.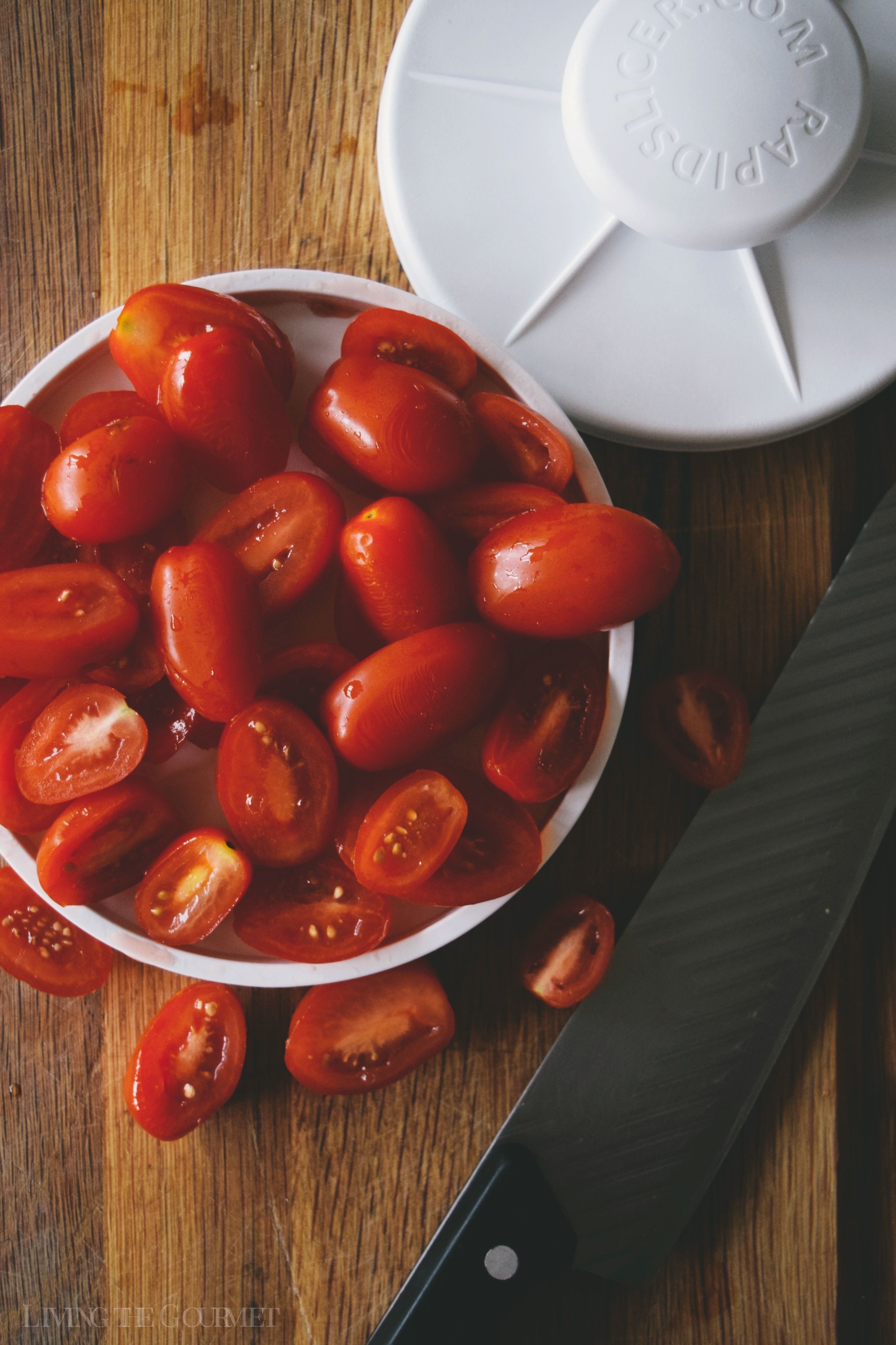 Capable of holding around a cup and a half of cherry tomatoes, olives, grapes, or even shrimp, the Rapid Slicer allows for the halving of these items all at once, with just a few strokes of your knife as shown below – while keeping your fingers safely away from the blade. This saves time, tedium, and isn't that what summer is all about? I like to think so. Featuring a sturdy build, non-slip feet, and being easy to adjust to accommodate larger items like chicken breast or other meats, this is a must-have convenience item for any kitchen, especially this time of year. However, I have also found that the Rapid Slicer is a convenient tool for larger tomatoes as well, keeping my vegetables in place as I slice across.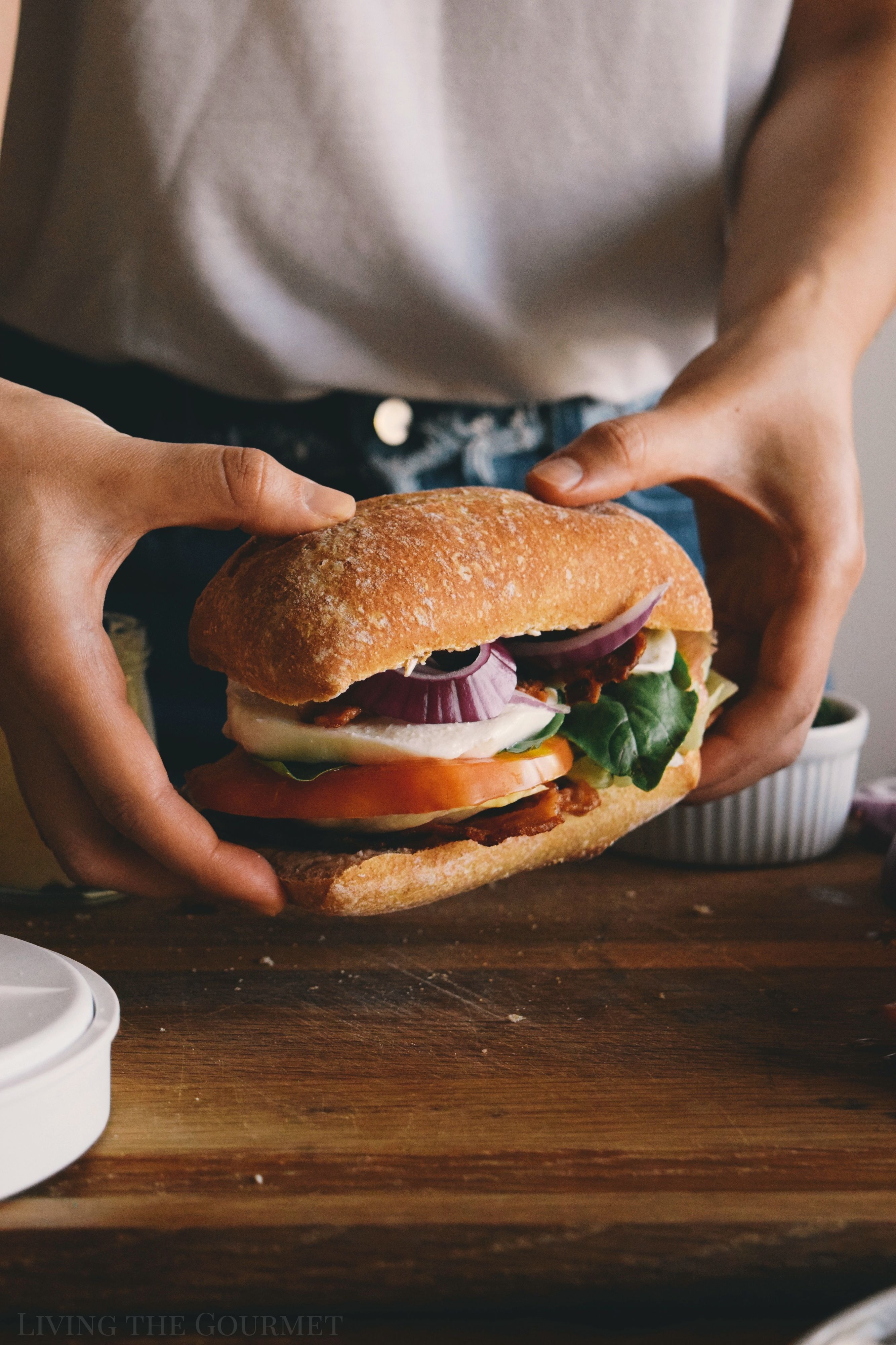 Now, for today's recipe – Italian Style BLTs, which combines an effortless go-to summer-style meal that's instantly familiar to all, with the must-have summer flavors added by fresh mozzarella and basil.
To start things off, we begin with club rolls. Yes, you can use heroes or Kaiser rolls or Portuguese rolls, or a portion of Italian bread, and all of that would be quite delicious. However, as I have said here on LTG many times, certain things 'simply go together,' and for me, the BLT and the Club Roll are two of those things. Open the rolls, and then let the assembling begin.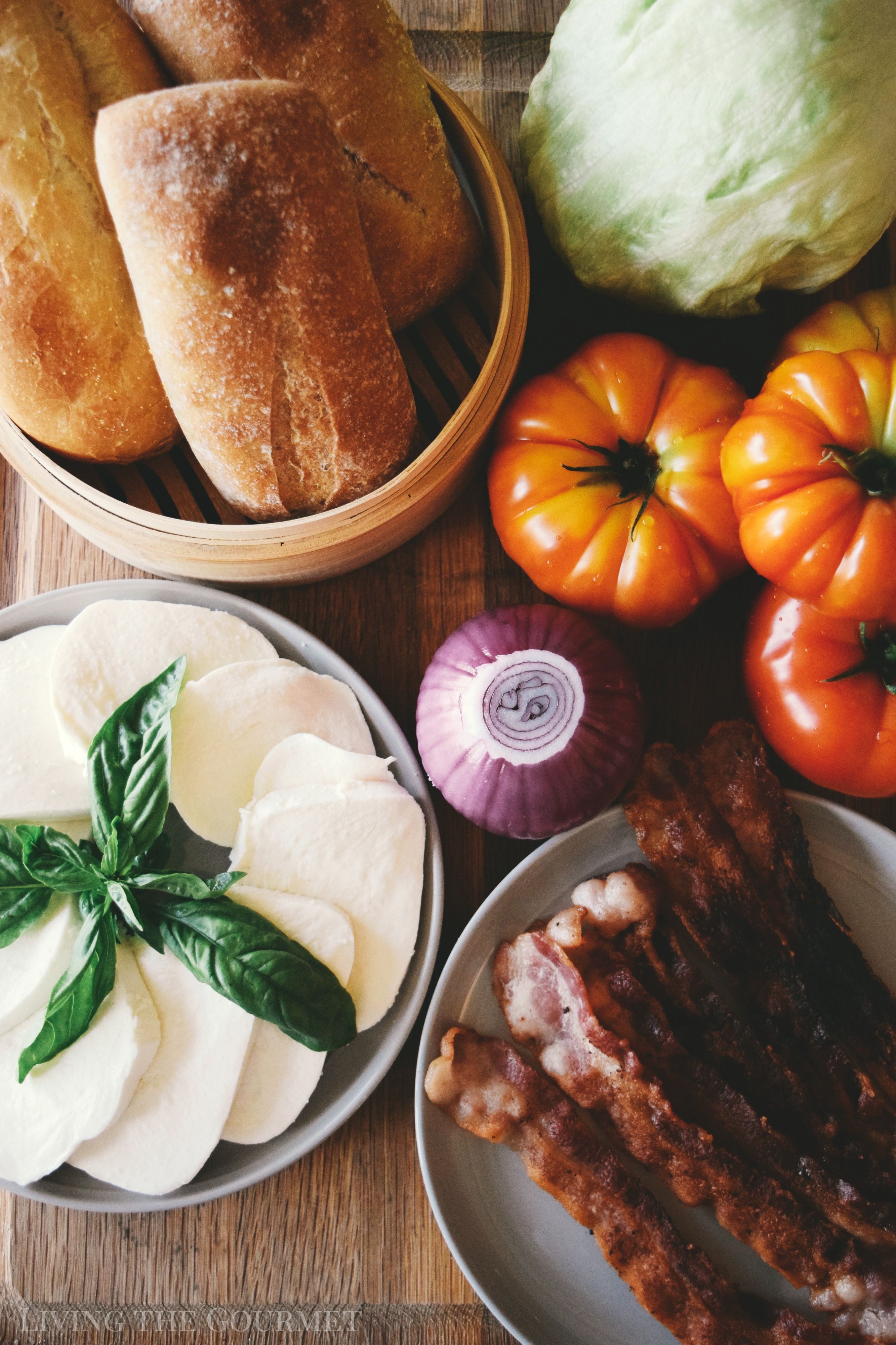 We begin by crisping a copious amount of bacon, an amount of bacon somewhere between "Too Much Greasy Goodness" and "Pork Fat Heaven" will suffice. Once the bacon has been crisped, set aside. Now, using the Rapid Slicer, cut in half a bunch of cherry tomatoes as shown below, and then slice up some mozzarella. Once that's done, wash some fresh basil, and I think you know what to do next.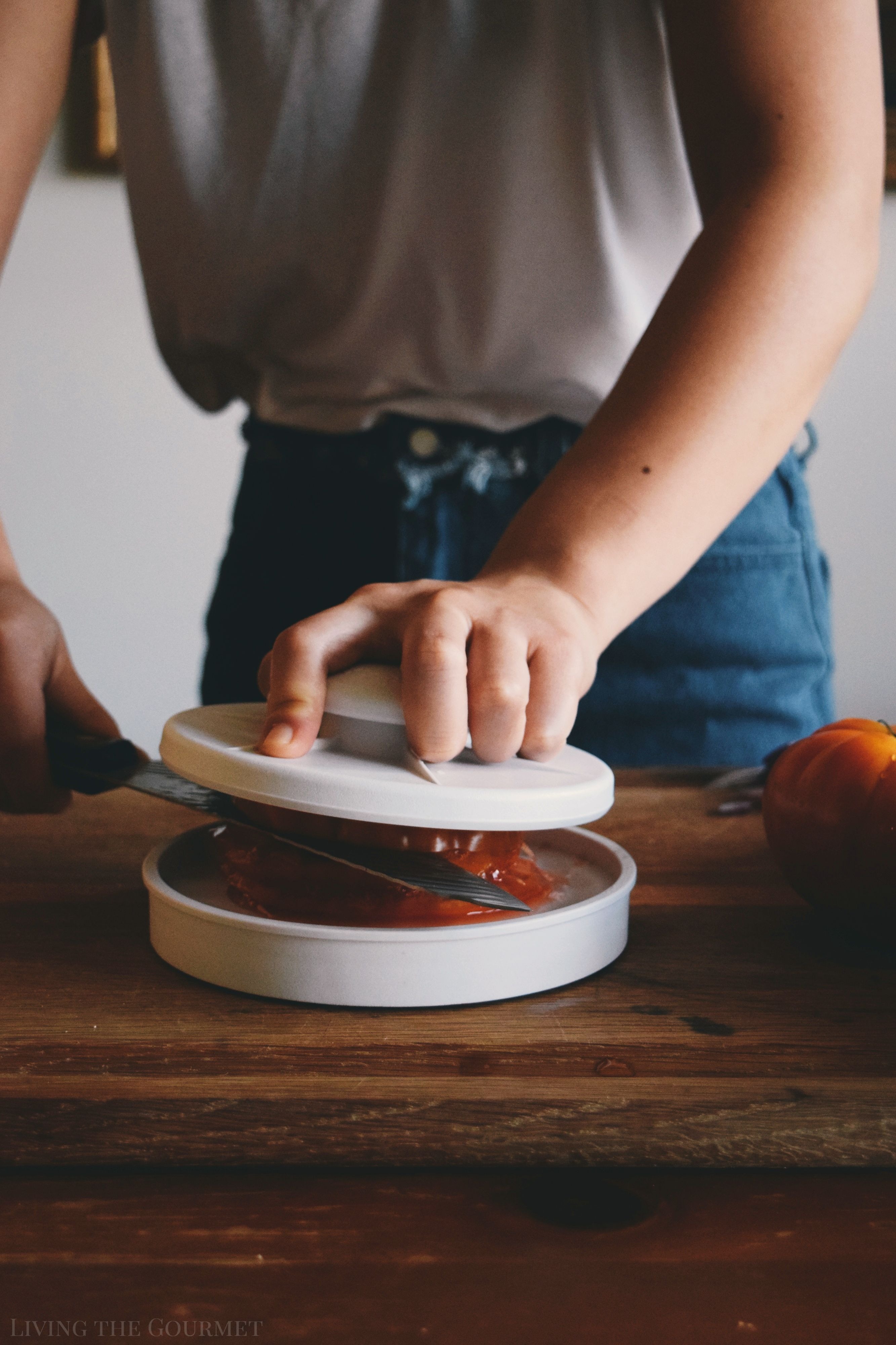 Alternate the layers from bacon, mozzarella, tomatoes, basil, and mayonnaise or your dressing of choice, then close the sandwich, and just like that you've made an effortless summer sandwich even more blissfully simple to assemble.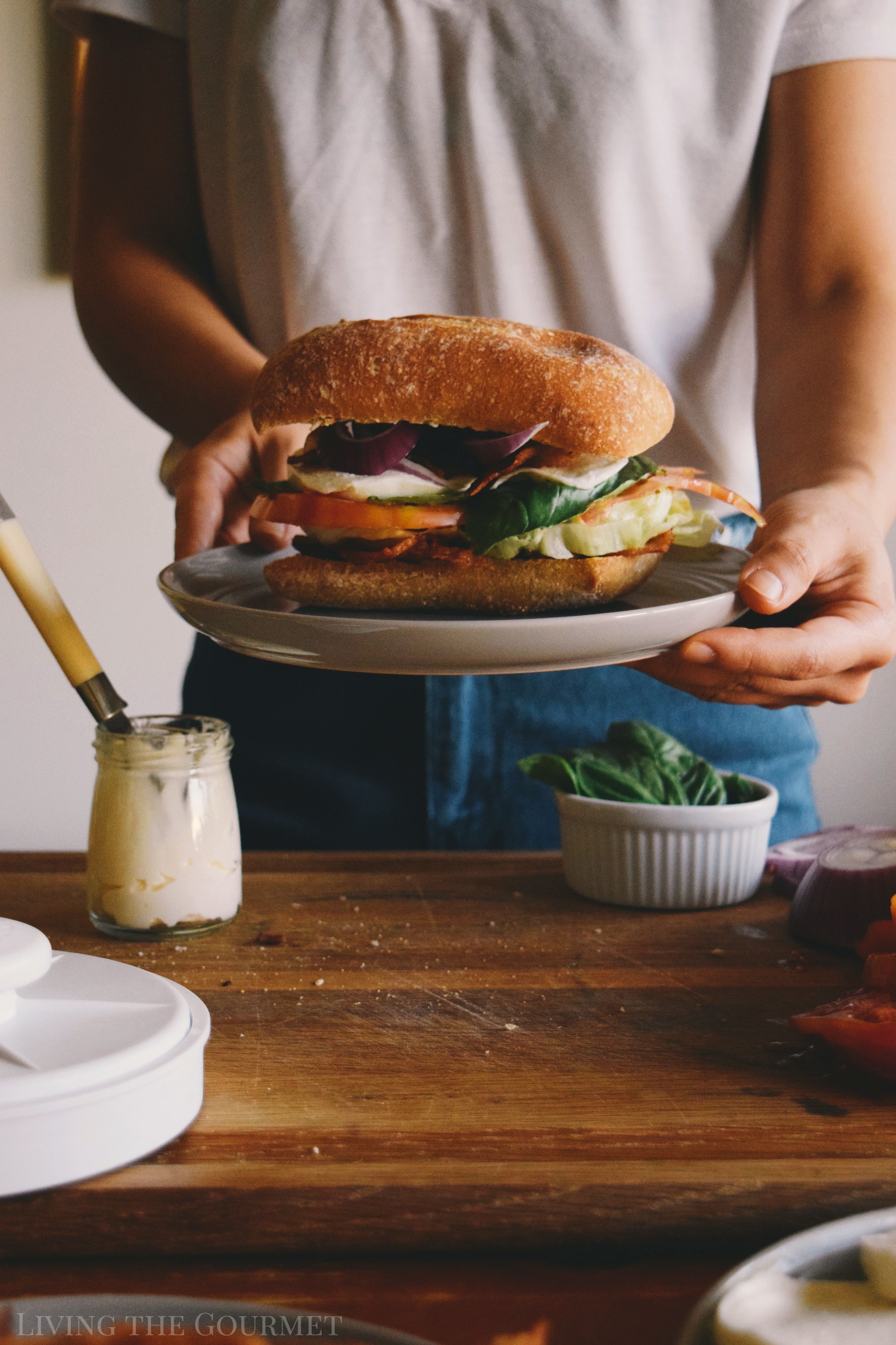 Print
Italian Style BLT
Author:
Prep Time:

10 minutes

Cook Time:

10 minutes

Total Time:

20 minutes
8

ounces

fresh bacon

1

small red onion, sliced thin

1/2

head of iceberg lettuce, sliced

1

–

2

heirloom tomatoes, sliced thin

2

–

4

club rolls or bread of your choice
Mayonnaise or condiment of your choice
Instructions
In a large cast-iron skillet over medium-high heat, cook bacon until evenly browned, about 10 minutes. Drain the bacon slices on a paper towel-lined plate.
If you desire, lightly toast the club rolls before making your sandwich.
Spread mayonnaise on each slice of bread then arrange the bacon, lettuce, onion, mozzarella and tomato slices. Serve and enjoy!
Recipe Card powered by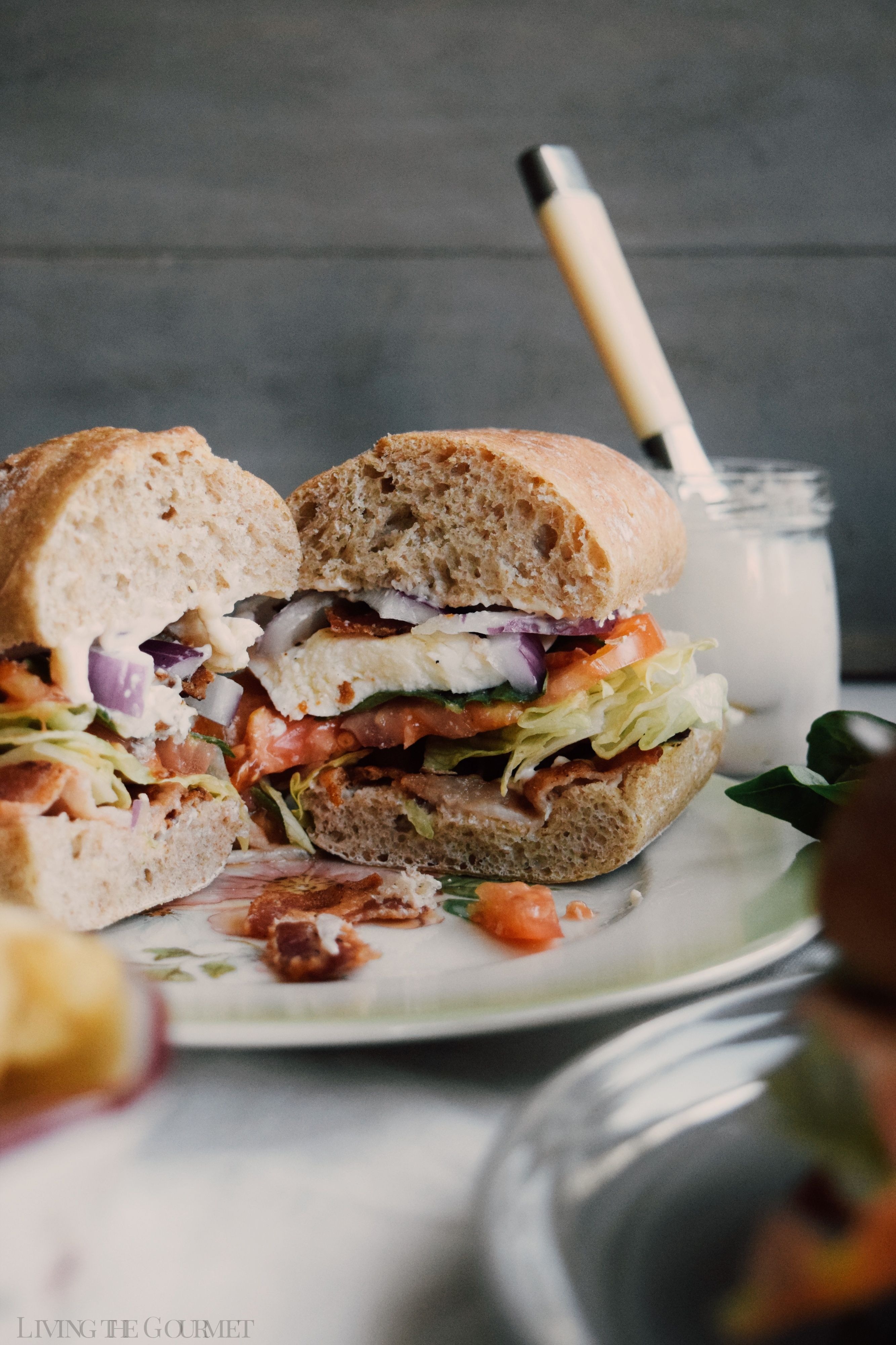 Now, that's what the season is about, wouldn't you agree?
Enjoy with Love!
0