I am so pleased to welcome Ronda Nelson to the blog today! Rhonda is a is an author and motivational speaker. Born and raised in Nashville, Tennessee, Rhonda is a true lover of all types of music. That love led her to a Little River Band show in 1999 at the Wildhorse Saloon in Nashville where she met her husband, bassist and singer Wayne Nelson. This serendipitous meeting was the perfect next step in her life as they married a year later.
Today, Rhonda is here to give some insight on what life is like being married to a rock star, life out on the road, as well as her new release, A Different Life.
Catherine: Good morning, Rhonda. Thank you so much for visiting with Living the Gourmet. This is a pleasure to have you here with us.
Rhonda: Well thank you for having me.
Catherine: Let me introduce you to my audience. I am speaking with Rhonda Nelson, an entrepreneur who is here to talk about her debut novel, A Different Life, chronicling her life on the road with her husband, Wayne Nelson of the Little River Band. And I just want to tell you, I am such a fan of the Little River Band and listened to them all throughout high school and after.
Rhonda: Thank you! Well, music brings back a lot a lot of memories for a lot of people. It's a lot of fun to be out on the road and listen to the fans about how the songs take them back…we've heard some wonderful stories that's for sure.
Catherine: Well, I can tell you this, there is nothing that brings back memories like music or food!
Rhonda: Absolutely. You know, I've said many times, the two universal languages of the world really are music and food because everyone understands and can relate to the both of them.
Catherine: I know that is the truth. If there is one way to keep a family together that's through the memories of eating together and the food and the smells of cooking….and the music that went along with the food. I can tell you that first hand growing up in an Italian family.
Rhonda: That's right. 'Sunday gravy' as my Italian friends call it…make a big pot of sauce and gather around the table on Sunday.
Catherine: That's very true. Well, I would love to hear you tell us about your book and the title, A Different Life. It's very apropos since you lead a different life…we all lead a different life in many ways than we intend to, but I'm sure you did in many ways. Would you like to expand on that?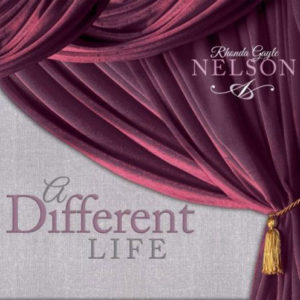 Rhonda: Sure. Well the whole concept for the book came about really because I wanted to pull back the curtain a little bit and share what mine and Wayne's life is like- not only on the road, but at home. It's really important for both of us to connect on a level with our fans that is real. I think sometimes when your name is associated with some type of celebrity status, whatever level that may or may not be, people perceive that things are little easier for you and you don't have to deal with the same kind of problems…that you live in a bubble, so to speak. And I really wanted people to know that we really live everybody else. We share the same highs, the same lows, we have tragedies and wonderful moments too. By doing so, we do understand and we do relate to stories that people share with us. So that was the premise of the book.
The fact that there are stories from the road, stories about things that Wayne and I have done over the 20 years, there are stories from the time that I've been on the road with the band. Interwoven in that are recipes- a lot of old family recipes, recipes form the band, and again, that really came about because there were several stories that were funny that came about as I was laying it all out, putting the book together, that food was a common denominator. And I thought, "Wow. This is a really cool concept," so that's how the recipes ended up in there.
Then the title, A Different Life, actually is a line in a Little River Band song that was put out in the early 2000s called, There's A Bus Leaving. The song was written by one of the band members at the time about exactly what it says- he gets on a bus and he has to leave the love of his life behind. I was listening to it one day, trying to figure out what I was going to call this book and then that line came out- you know you lead a different life, and I thought, 'Wow that is absolutely the perfect title.' So, that's how that all came about.
Catherine: It's funny how things fall into place in life. There you were wondering what to title your book and then that song came on right at the perfect moment…it's prophetic.
Rhonda: Exactly…it really was.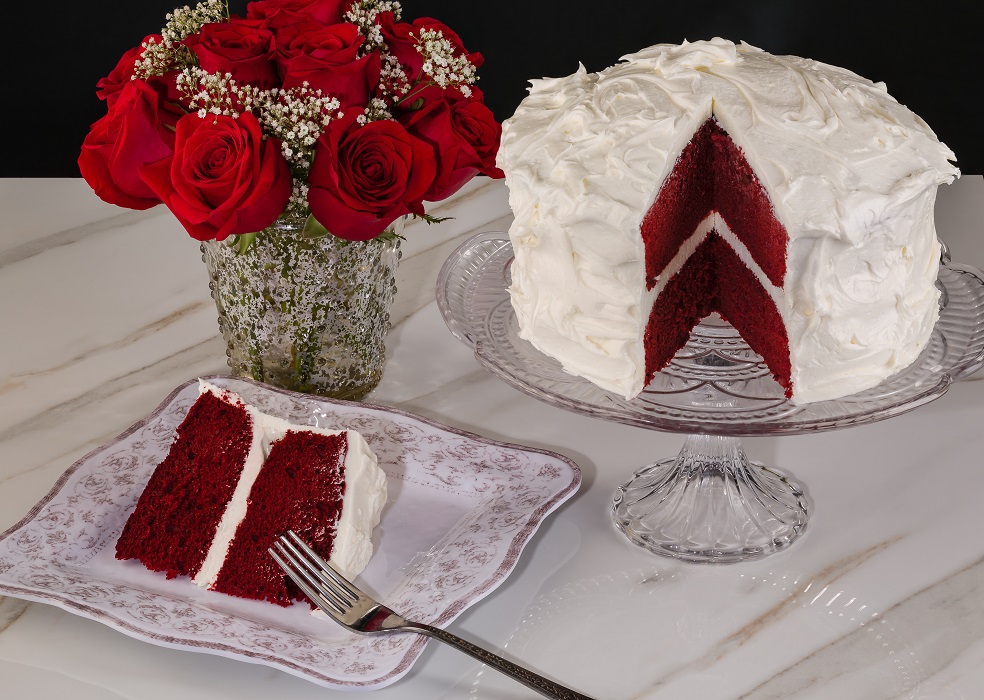 Catherine: I was looking at your blog and I read that you were originally going to make it a recipe book and then you decided why not add the stories and anecdotes alongside the recipes and I thought that was very apropos because behind a recipe, is always a story.
Rhonda: Absolutely. I'll give you a kick version of one of the stories in the book and it's a perfect example of why I chose to do this. I grew up in the South and Red Velvet Cake is something that everyone knows. And someone said the other day you don't go to an event in the South without there being a Red Velvet Cake and when I met Wayne- he grew up in the Mid-West- but when we were spending time on the road together, they were playing Tunica, outside of Memphis, and he had never heard of Red Velvet Cake. I didn't even understand how that was possible! (laughs)
So we were at whatever casino they were playing at that particular time, and of course, at the buffet, there was Red Velvet Cake and I said 'you have to try this' and of course, it wasn't the same as the ones my mother and grandmother would make. I'm pretty sure that one wasn't homemade, but it was his first exposure to Red Velvet Cake. I'll tell you, while we were in that location because they were playing multiple nights…we were there for a whole week and I think he and I had Red Velvet Cake every single night after that because he loved it so much. So, that's the kind of thing where the stories and the food all weave together very nicely. There are a lot of recipes books out there and a lot of memoirs and tell-alls out there, so I decided to put a little spin on it.
Catherine: And make it your own. Your recipes all look so wonderful! And if anyone would like to check out Rhonda's blog and check out all these wonderful recipes, it is RhondaRaves.com.
Rhonda: That's right and if they want to follow me on Facebook and Instagram it's @RhonaBNelson.
Catherine: Your book is very real…you tell everything in a very real, down-to-earth way…and you really do become 'real people' and I think the audience will see you are more than just a celebrity. I think people hear Little River Band and get stars in their eyes because it's so popular, but you are real people and I think that's the way it comes across.
Rhonda: Yeah, well I'll be the first to admit, the book is not a deep tell-all…it's a very easy read because I wrote it casually, like you say, down-to-earth and very real because again, I want people to know who we really are. And I wanted to speak on a level that would connect with people. We all read a lot of books and some of them are very deep and intelligently written and that's great for certain circumstances, but for me to connect, I just wanted it to be easily received.
Catherine: And also, I see you say how to transition through the stages of your life because as women, you find yourself at a different point in your life and you say 'I never thought when I was in my 20s that in this point in my life I'd be here.' And you have to learn how to accept where you are in life. I think through your book you relate to that since you married into a band and you learn to accept all that comes with that and make the most of it.
Rhonda: Exactly, yes. Here's another thing, especially after I turned 50, I always felt this pressure that people want you to look a certain way or act a certain way, and they have this perception of you. For some time I felt like I needed to do that. First of all, though, it's inexperience; second of all you just need to mature and realize being your own person is what people expect you to be, and you owe it to yourself to be your own person.
As we move forward with society and social media has become such a big part of our lives, it is especially important as a woman over 50 that we stay true to ourselves and love who we are…and don't get caught up in comparing ourselves to all of this seemingly perfect reality that we see on social media.
Did I realize all of that concept when I wrote the book and wrote it so real and wrote it so honestly? No, I didn't. But as I've gone through this process and have the book out there and really put my thoughts to this message, that that's a part of it as well.
We as women and men do go through this to a degree, but women especially- as we get older society tends to put us in that category of 'older and aging'. For me, I feel like any wrinkle that I have or gray hair that may shine through is experience and a sign of what I've gone through and I embrace it. That's been a part of my message as well. Love the life that you live and be your own you because we all have something incredibly fabulous in our lives…and we all have things to be thankful for.
Catherine: I couldn't agree with you more. Just to embrace who we are and where we are from and to take what life throws at us and say, 'ok. I can deal with this, I'm not given more than I can handle.' And in most circumstances, I think women get the short end of the stick.
Rhonda: Listen, I totally agree with you. I was speaking with some people the other day and we were talking about this, and not to be hard on men, but as a man ages the comments you hear are, 'oh he's so handsome,' 'oh didn't he age so well?'…but as a woman ages, we are driven by society and advertising and marketing and told, 'oh my God, we need to get something to cover that wrinkle, and we have to cover this…' I think as you say, women get the short end of the stick on that because that winkle is experience and that experience is knowledge. I think it's something that we should all embrace and not be ashamed of.
Catherine: Well, I just think that's another reason why this book is great for women to give their mom or give their daughter for Mother's Day. When you read about other women, and what they went through, and how they turn a negative into a positive…it's very encouraging. It's also very encouraging for you, to see with this iconic rock band, that you lived a real life and all the experience you overcame and turned to positives. It's just a great book to give for Mother's Day I feel.
Rhonda: Thank you so much. It is…and here's something that's really interesting and it relates a little bit to Mother's Day. So I go to the shows and stay on the road almost the whole time with Wayne, but over the years I've seen families bring their children to shows, and I know I'm seeing those children now are older, bring their children to the shows…and they're bonding over this music. And I think that's what's so awesome about the Little River Band music is that it's just timeless and everyone can relate to it. I think with the book it's kind of the same way. There are recipes in there- one, in particular, Butterscotch Munchies, and it's a great recipe to do with kids in a very different way. A friend of mine told me she makes them in a muffin tin like a nest egg instead of scooping them out, and serves them for Easter. So there are things in there that are multigenerational and that can be shared. Mothers and daughters can bond in the kitchen and so I feel like it's a wonderful tool for that.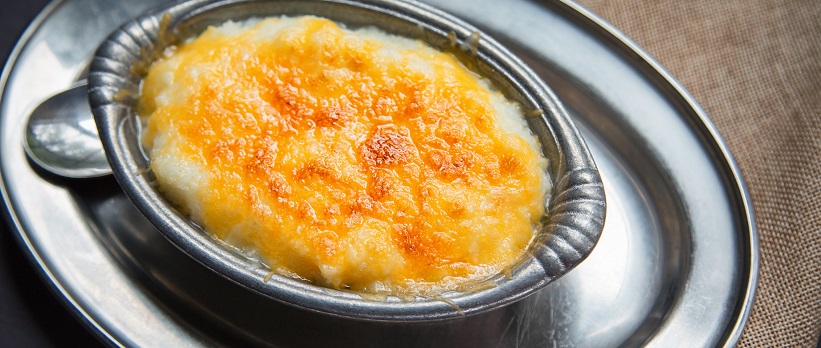 Catherine: Oh for sure. I did with my mom and my daughter does with me…even my son did when he was little. Cooking together can be so much fun and creates beautiful memories. You have so many delicious recipes on your blog as well as in your book that I would love to try like those Cheesy Southern Grits. So I am my quite sure my readers will thoroughly enjoy looking through all of it.
Rhonda: Thank you so much…I really appreciate it. This has been such a pleasure.
Catherine: Well, thank you for taking the time to be with us today and stopping by Living the Gourmet.
Rhonda: I really enjoyed it, and Happy Mother's Day!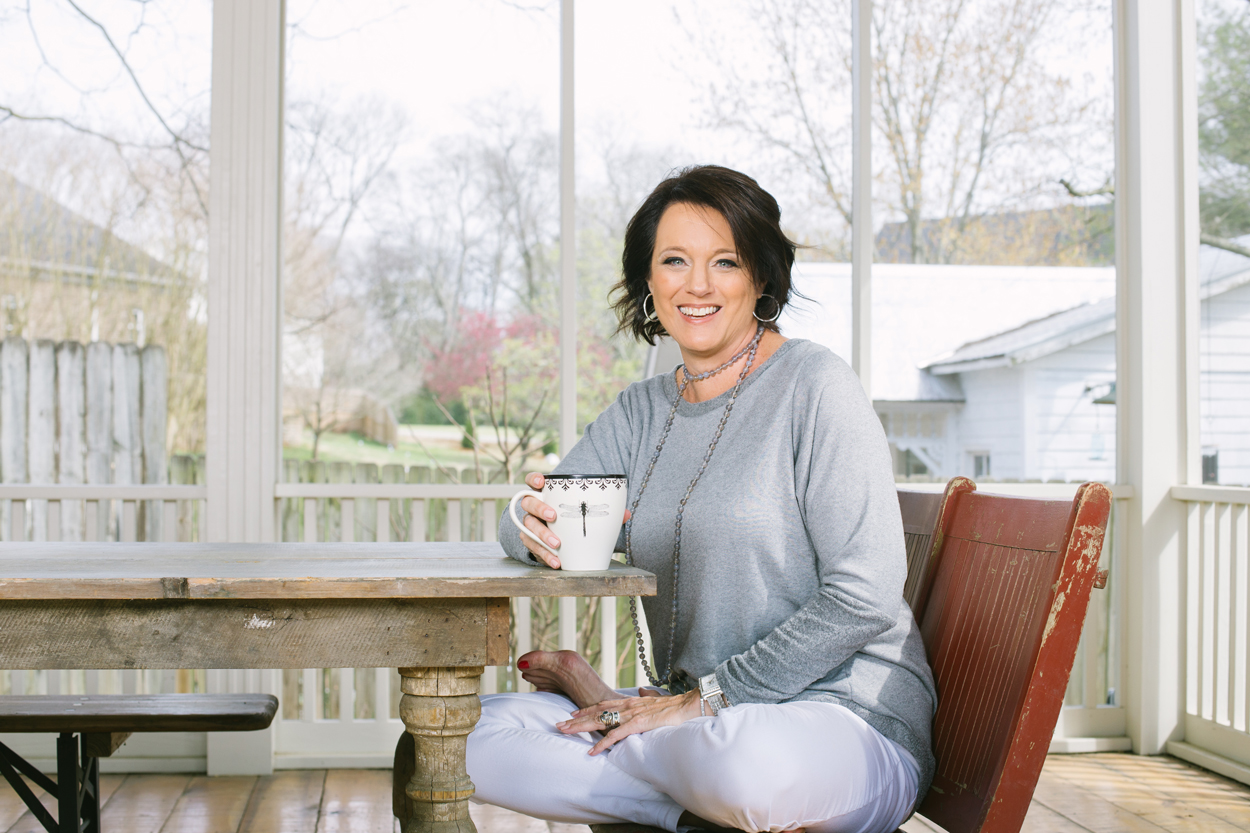 Thank you again to Rhonda for stopping by today! Have a beautiful weekend, friends!
1