Thank you Royal Delights for sponsoring this post. Bring the luxury of restaurant desserts into your own home with Royal Delights Chocolate French Silk and White Chocolate Dessert Mix
Silky layers of vanilla and chocolate are set over a chocolatey graham cracker crust, and finished off with a cloud of freshly whipped cream for the ultimate no-bake pie, perfect for any occasion.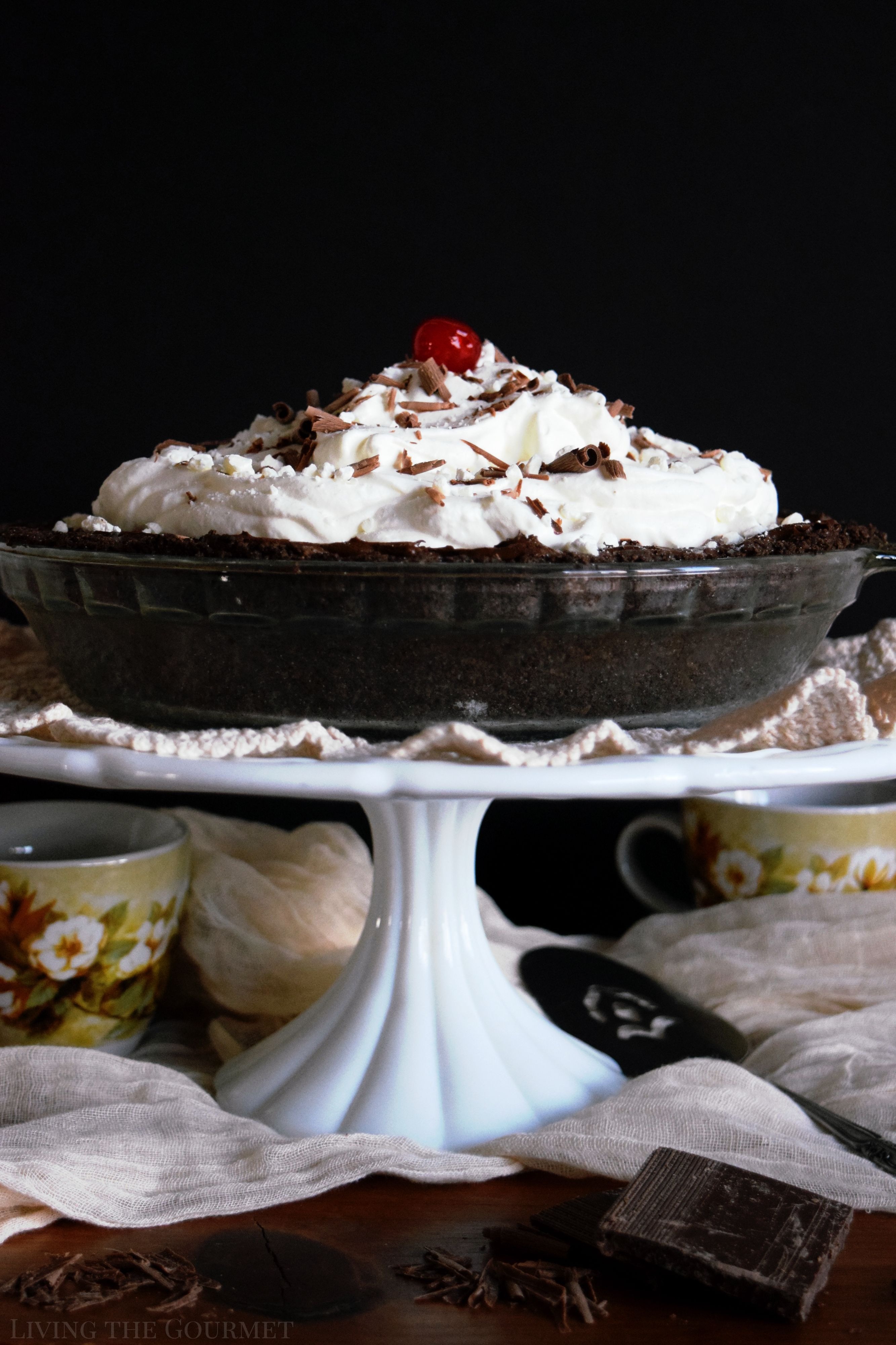 It was George Bernard Shaw who gave us the now universal maxim that "Youth is wasted on the young." It's a sentiment that I relate more and more to the further and further, I drift from the day of my birth. The general sentiment is a simple one, and ranges from the idea of not taking advantage of youth's time and opportunities, to simply taking life too seriously. For today's purposes, we'll be focusing on the later.
For most, the passage into maturity is one marked by continuous seriousness, think 'adult' conversations, or the need to 'grow up' when faced with being too naïve in a given situation. Indeed, and for good reason, maturity is largely an exercise in seriousness.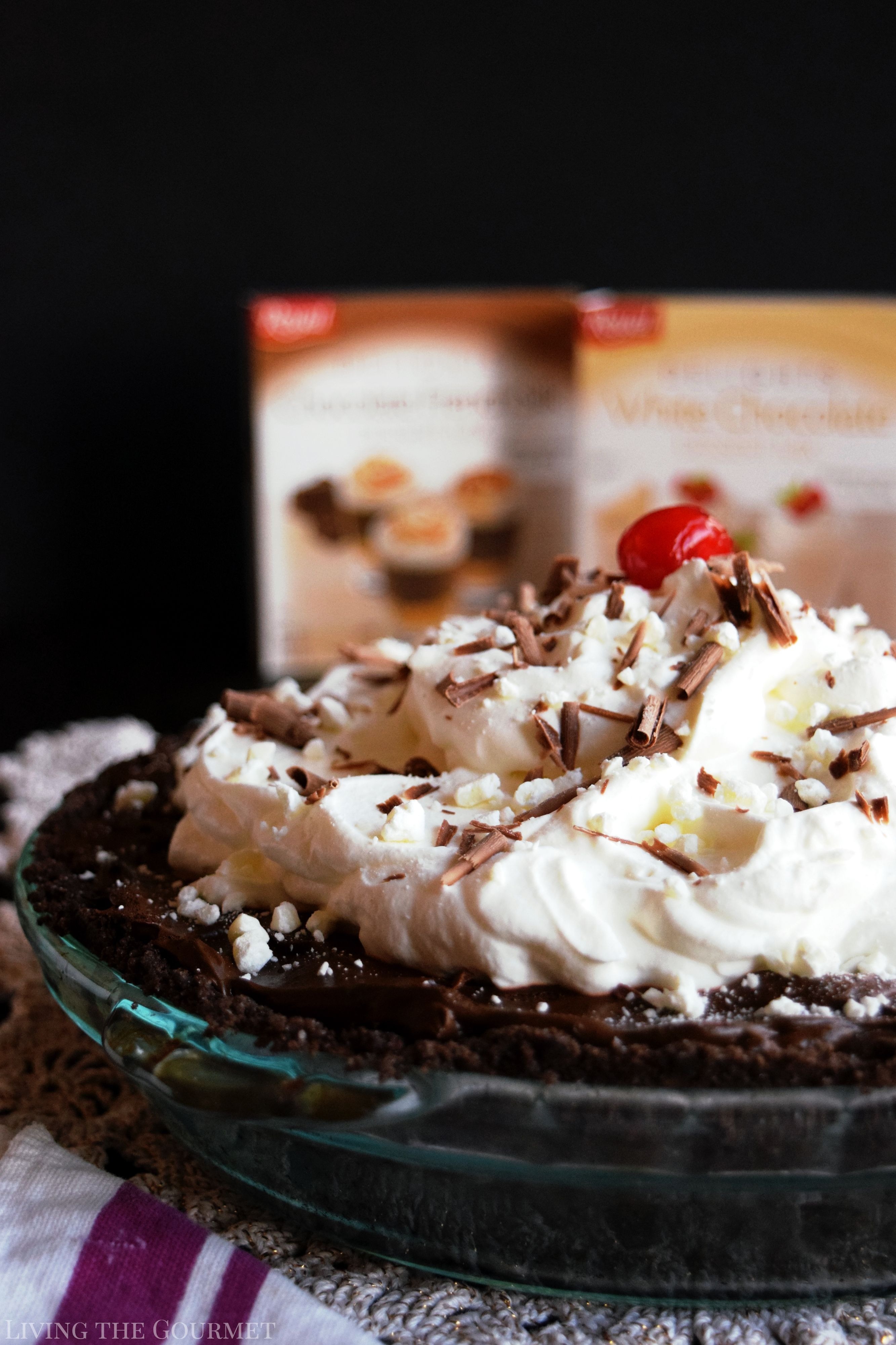 Food, too, succumbs to this 'plague of seriousness' in regards to maturity. 'Immature' food comes in super portions and caters to our baser gastronomic desires, while 'Couture Dining' serves up notoriously fleeting portions packed full of 'acquired tastes' – tastes you don't really like but convince yourself that you do because, well, maturity. Naturally, both of those statements are overly broad but true enough to serve my current purpose.
Now comes the most 'mature' of all holidays, a holiday almost strictly for adults and adult-orientated themes, a holiday so mature that it's celebrated primarily with…wait for it…candy, plush toys, and colorful throwaway cards, creating what is more often than not a very 'lighthearted' approach to the 'Holiday of Hearts.'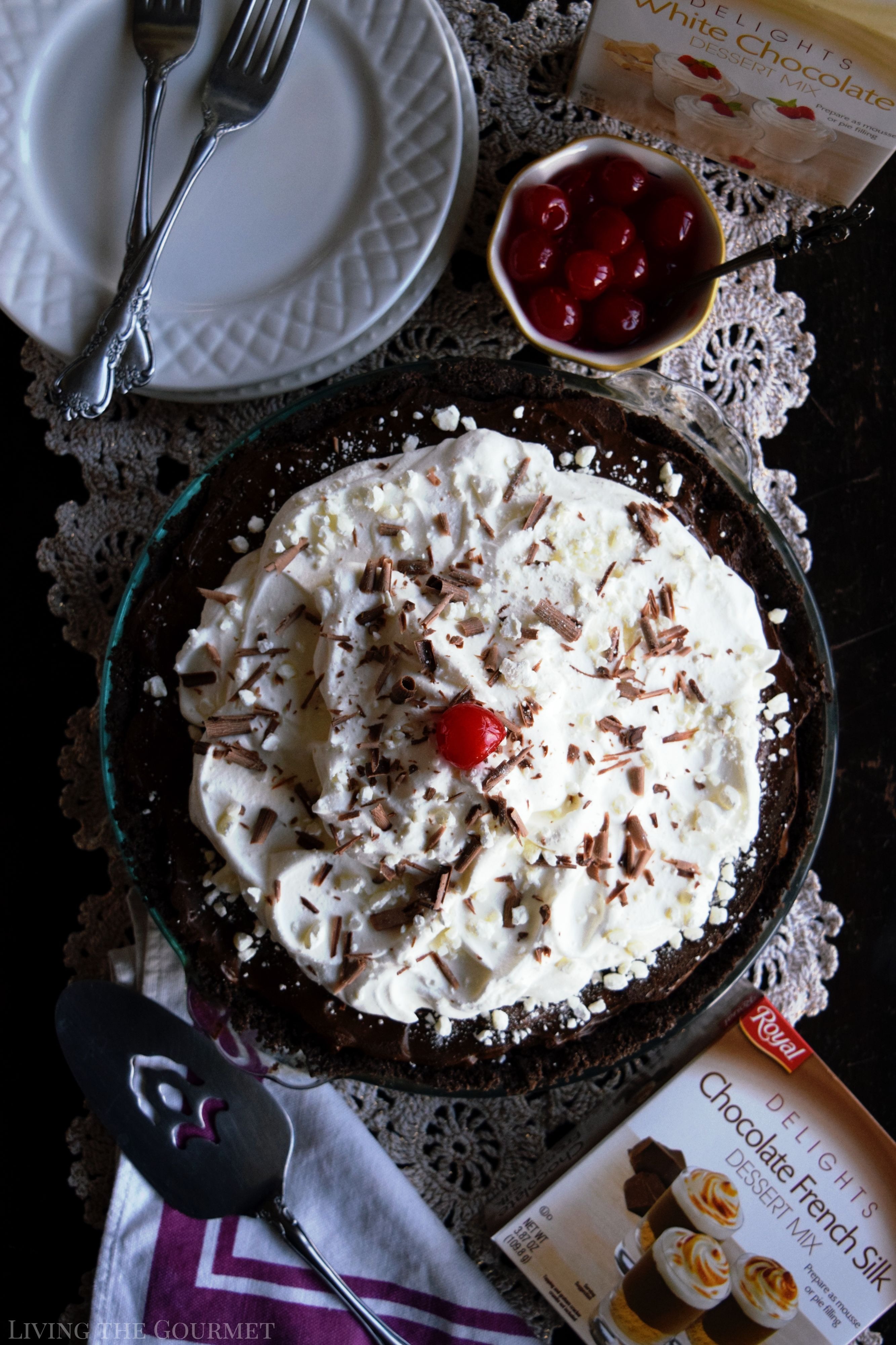 It was in that spirit of being young at heart that I put together this Valentine's Day recipe – French Silk Pudding Pie, prepared with Royal Delights Chocolate French Silk Dessert Mix and Royal Delights White Chocolate Dessert Mix and a fresh chocolate graham cracker crust.
Pudding, whipped cream, chocolate graham cracker, all topped off by a few maraschino cherries, and you have a Valentine's Day dessert that's not only blissfully decadent but also deceptively simple to put together.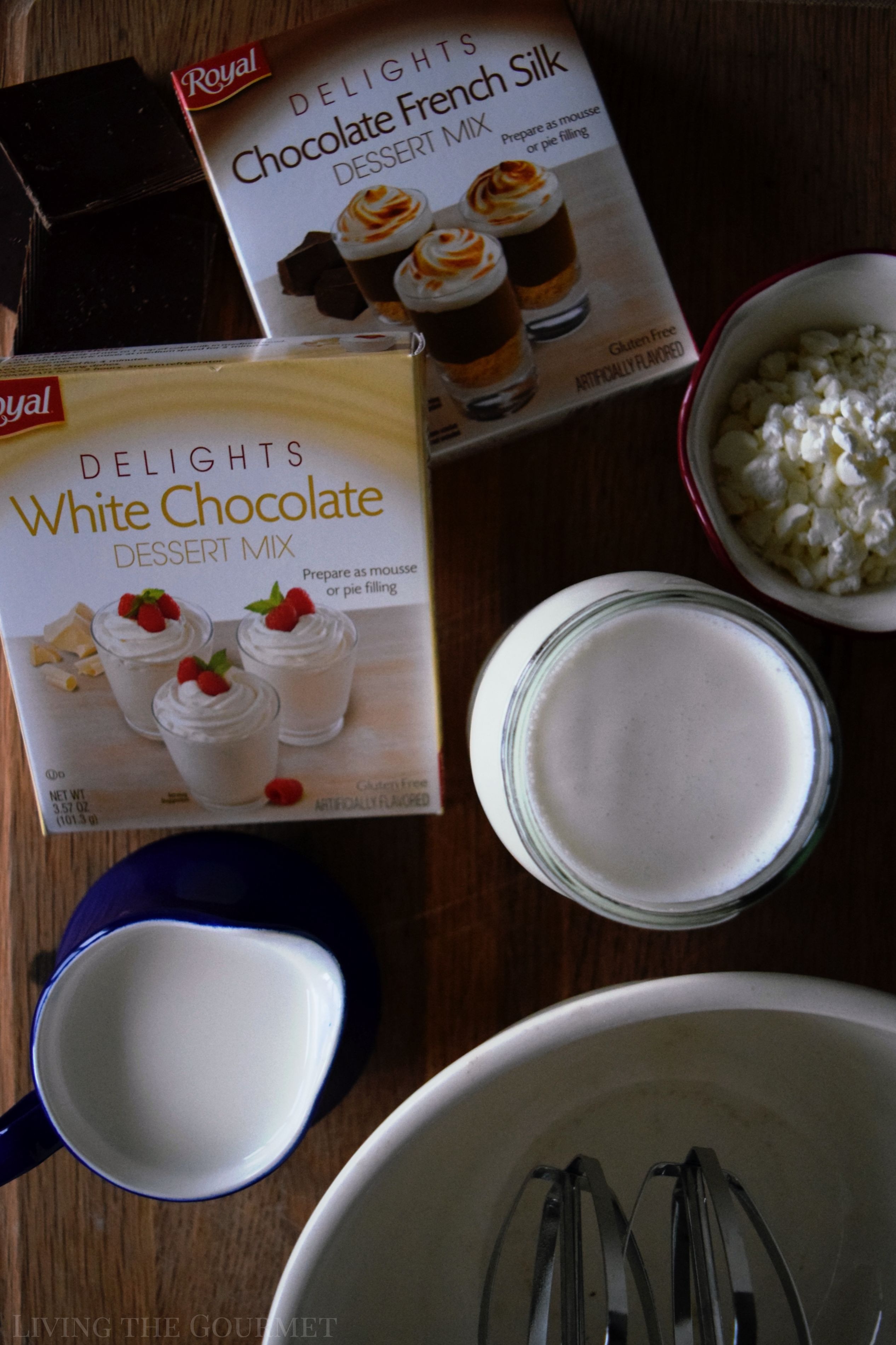 To start, we begin with the crust, which is a mix of chocolate graham crackers, melted butter, and standard sugar. We simply combine these and then press them into a nine-inch pie plate, and we allow that to set in the refrigerator for about an hour.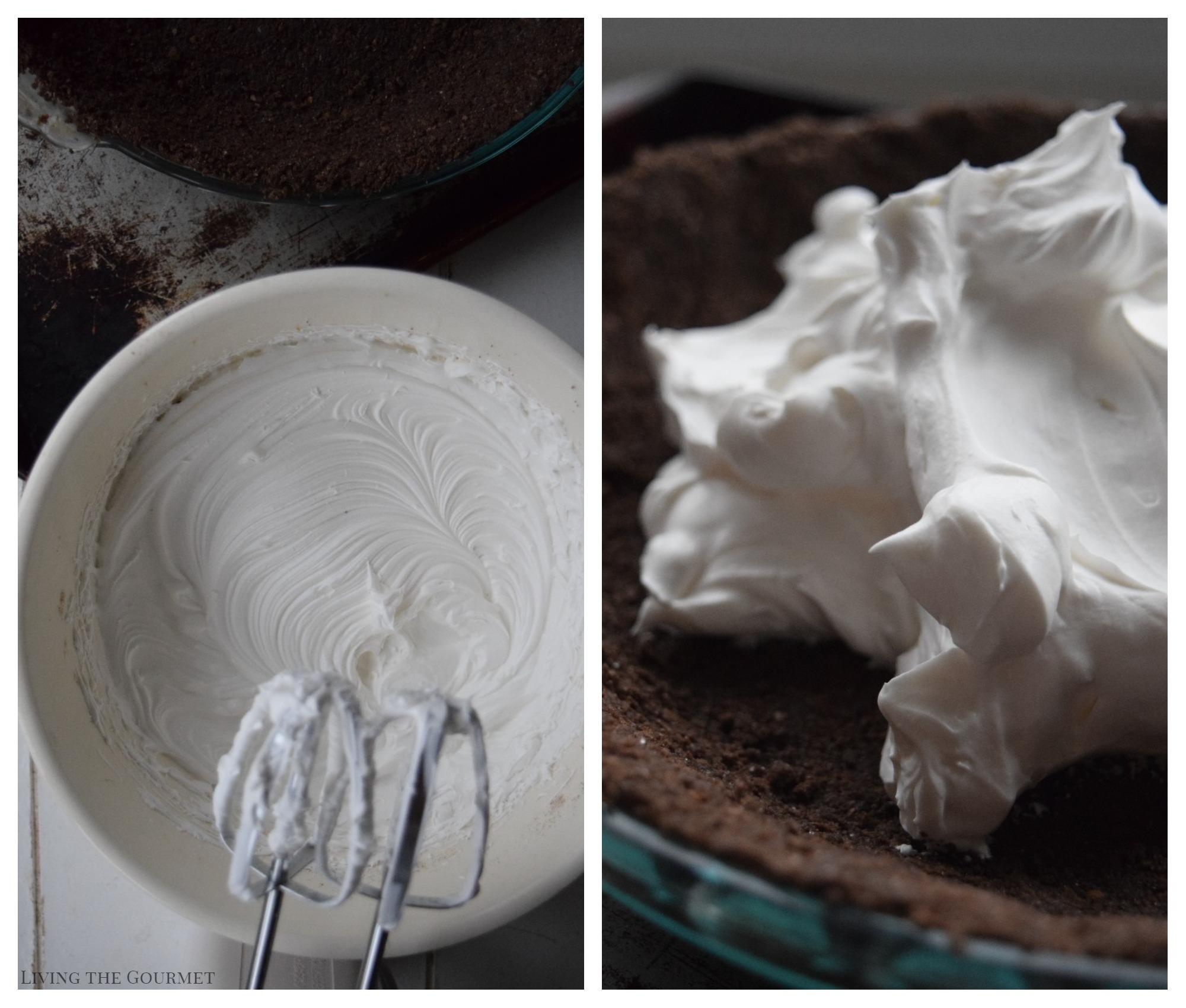 While that's setting, we set out two bowls and prepare the Royal Delights Vanilla Silk Pie Pudding and Royal Delights Chocolate Silk Pie Pudding, and then beat them with an electric mixer until both puddings have thickened and are stiff.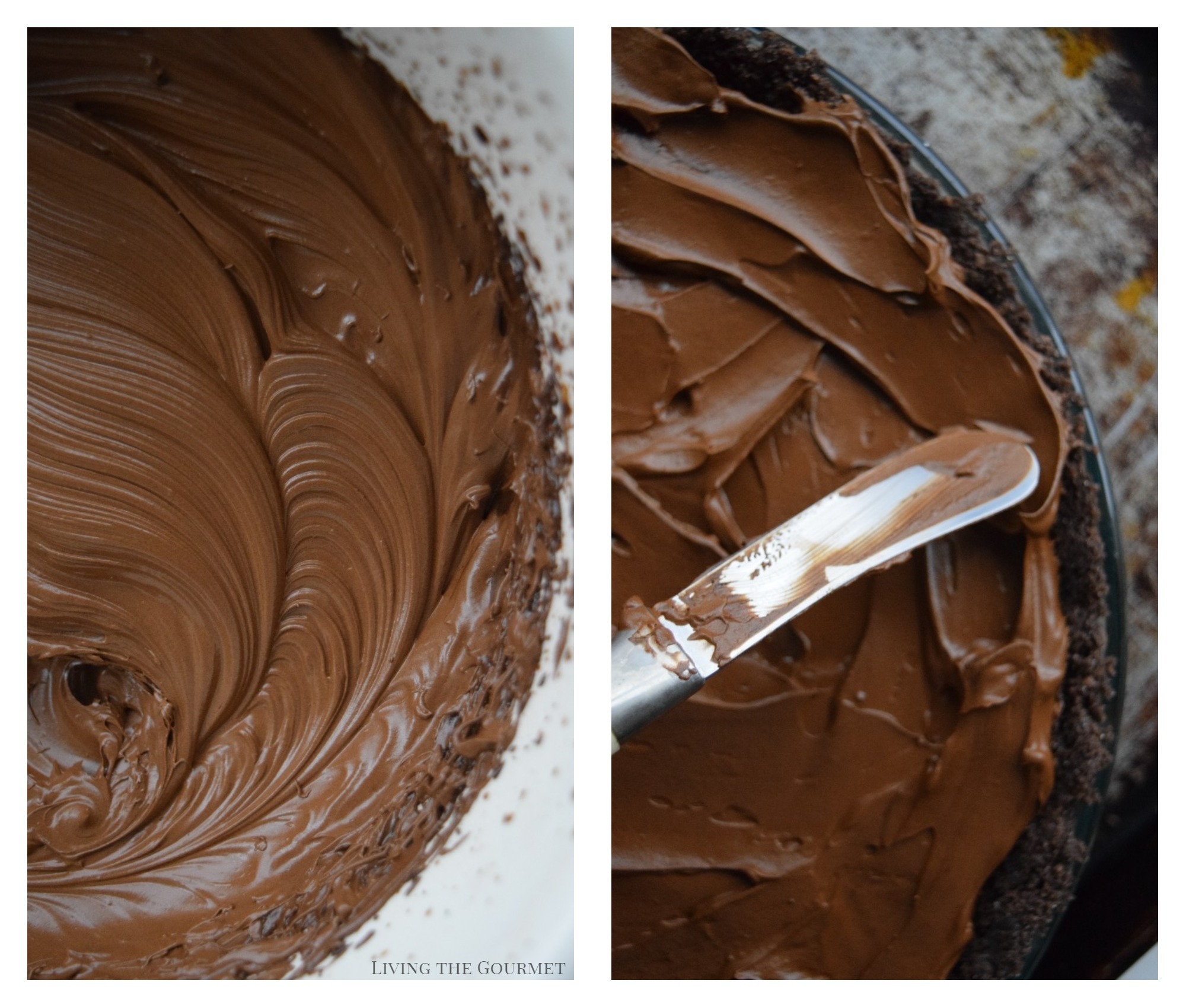 Now, in the prepared pie shell, evenly distribute the vanilla pudding, and then carefully top that with the chocolate, being very careful that the two puddings do not combine. Once that's finished, refrigerate the pie for about four hours.
After that's done, top the pie with fresh whipped cream, the chocolate shavings, white chocolate shavings and a few maraschino cherries for good measure, and just like that you've got a fresh take on a classic pudding dessert that will be sure to satisfy both the most discerning of 'mature palates' as well the kid in all of us.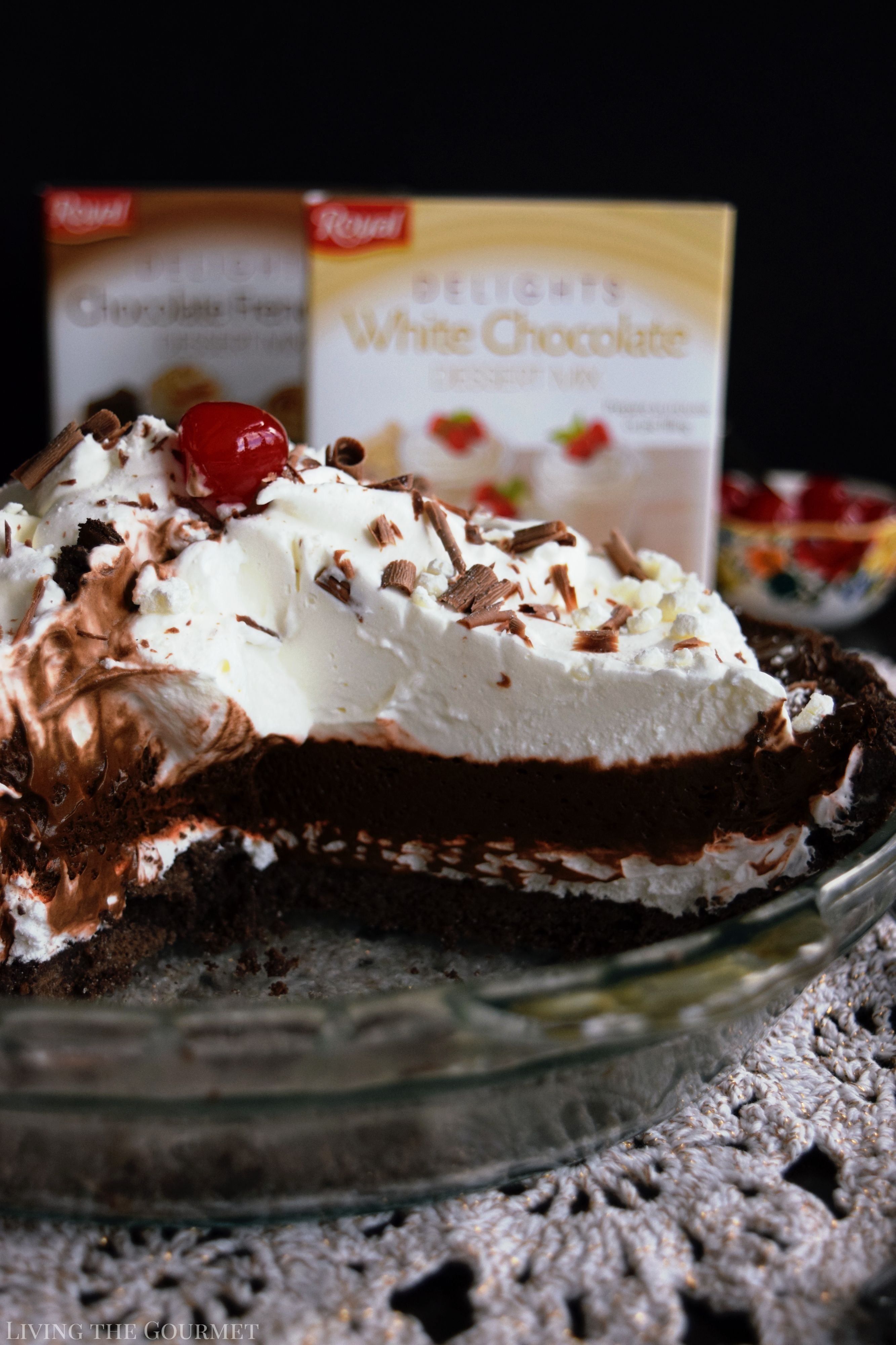 Living the Gourmet
Yields 1 pie
French Silk Pudding Pie
20 minPrep Time
20 minTotal Time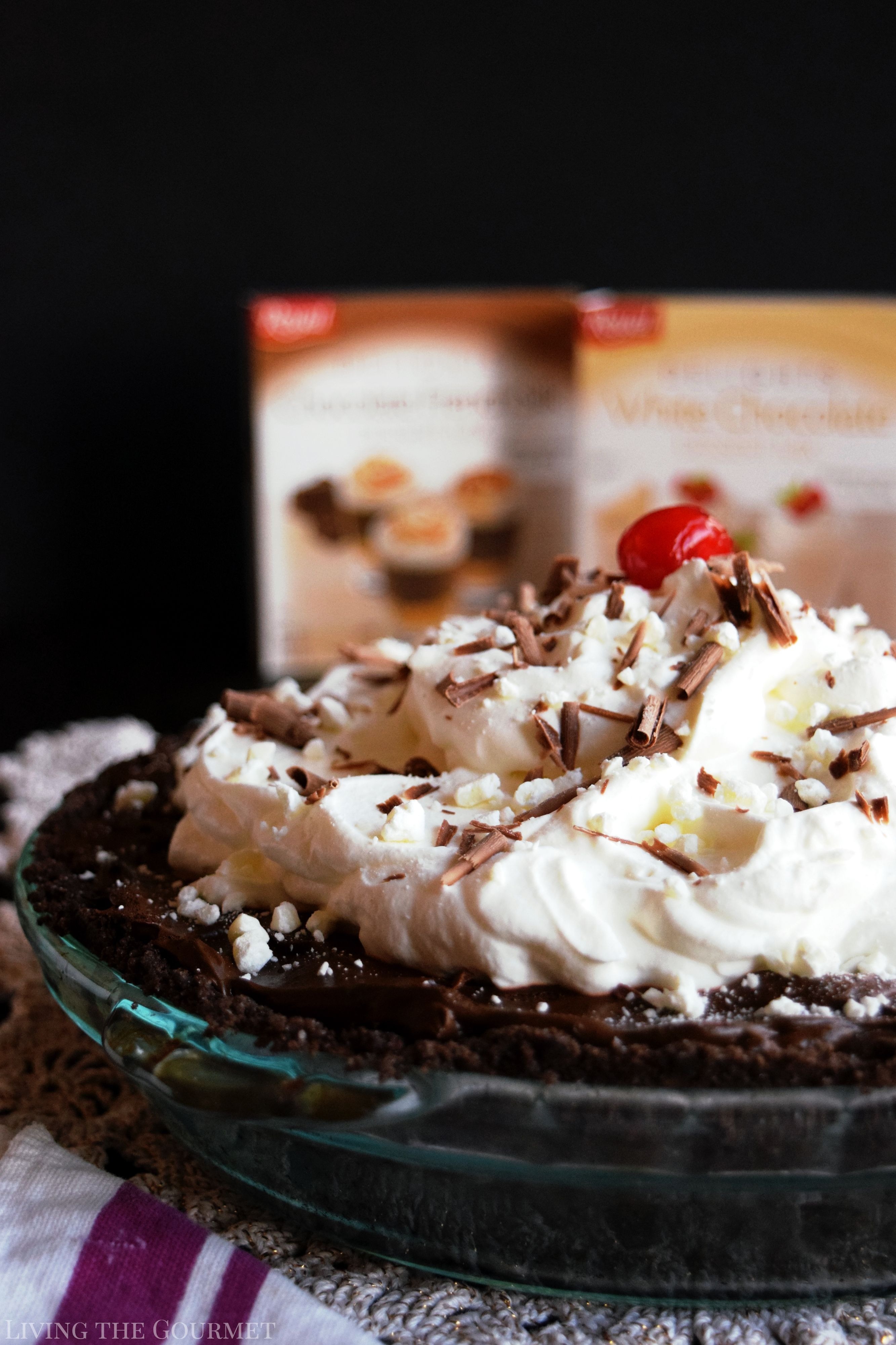 Ingredients
Chocolate Graham Cracker Crust:

4 cups chocolate graham crackers, crushed
1/2 cup melted butter
1/4 cup plain sugar

Vanilla Pudding Layer:

1 package Royal Delights White Chocolate Dessert Mix
1 cup milk

Chocolate Pudding Layer:

1 package Royal Delights Chocolate French Silk Dessert Mix
1 cup milk

Garnishes:

2 cups Freshly Whipped Cream
Maraschino Cherry for garnish
White Chocolate Shavings for garnish
Dark Chocolate Shavings for garnish
Instructions
Combine all ingredients for the pie crust and press to the bottom and up the sides of a 9-inch pie plate. Refrigerate for about 1 hour.
In two separate bowls, prepare the vanilla pudding and chocolate pudding. Beat with an electric mixer until the puddings have thickened and are stiff.
In the prepared pie shell, evenly spread the vanilla layer. Then on top of that, evenly spread the chocolate layer. Refrigerate for about 4 hours to set.
Top the pie with freshly whipped cream, chocolate shavings and a cherry before serving.
7.8.1.2
727
https://livingthegourmet.com/2018/02/french-silk-pudding-pie.html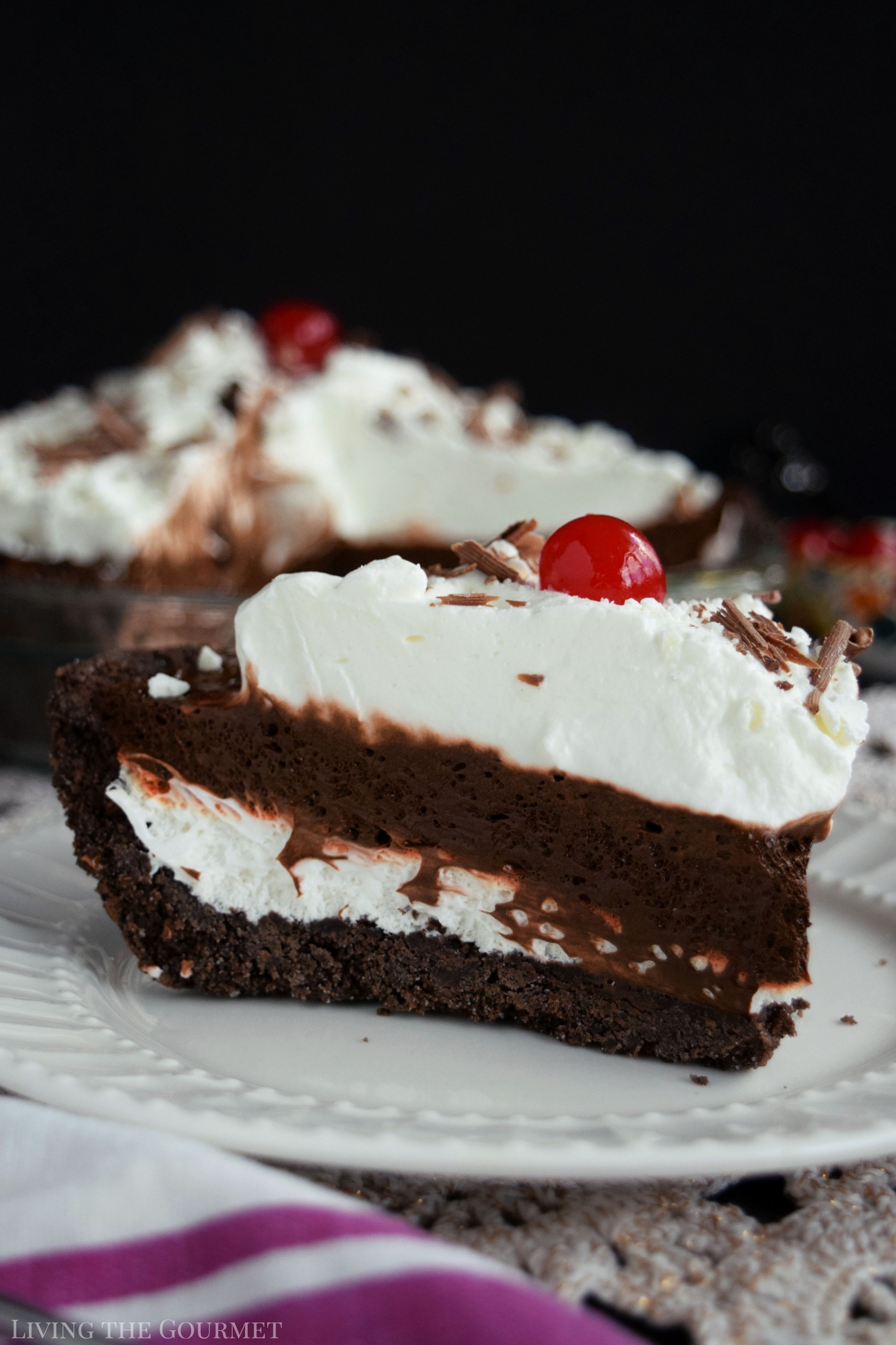 Enjoy with Love!
I was selected for this opportunity as a member of CLEVER and the content and opinions expressed here are all my own.
2