Today we are happy to welcome Giovanni Colavita to Living the Gourmet as he is here to discuss the Colavita Olive Grove Terrace and Outdoor Kitchen that just opened at the CIA at Copia in downtown Napa.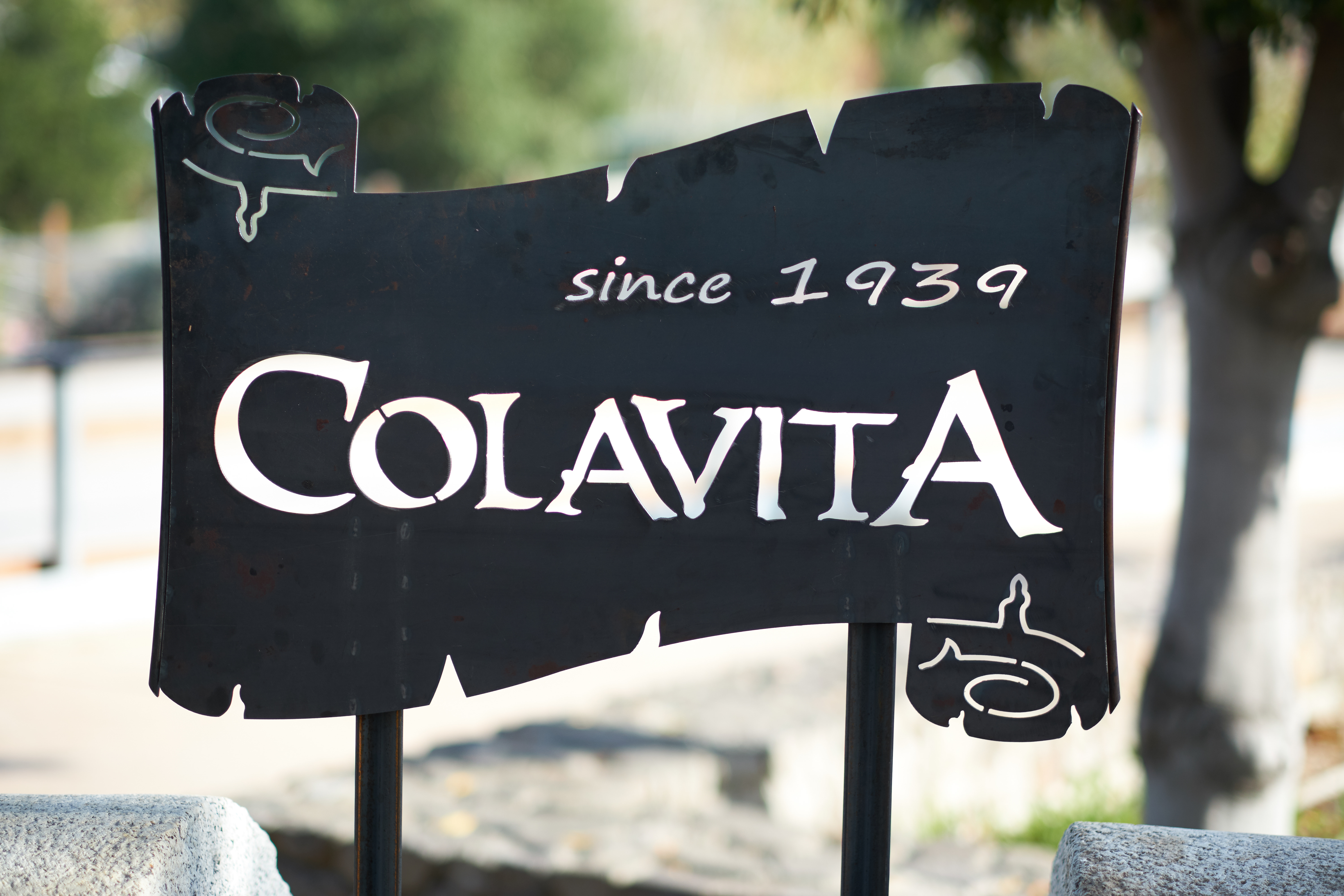 1. Let me begin with a little background for my audience. The Colavita family is from Santa Ellia a Piansi, and had grown and pressed olives for generations, and it was in the 1930s that Colavita was founded. If you could, please expand a little bit on your company's history and beginnings, and how Colavita came to be such an iconic brand in the olive oil business. What is it that sets Colavita apart?
We, the Colavita family, trace our roots to the small town of Sant'Elia a Pianisi, located about 20 miles to the east of Campobasso in the Molise region of Italy. Our story began in 1938, when Giovanni and Felice Colavita established a small olive mill in the village. Soon after, became one of the top ten olive oil producers in Italy.
The second generation of the Colavita family, my father Leonardo and uncle Enrico, strengthened Colavita's core business of olive oil production, consolidating the domestic bulk oil market and establishing strategies for opening up a new market with own-label products.
Their aim was to expand, and they started looking to the USA. While on vacation in 1978, my uncle Enrico met John J. Profaci. With just a handshake, Colavita USA was founded
and started distributing Colavita olive oil in the USA. Even before the virtues of the Mediterranean diet became renowned worldwide in the late 1970s and early 1980s, Colavita built up a vast sales network that grew from the USA, Canada, and Australia to gradually spread throughout Japan, South America, and all of Europe.
By the end of the 1980s, Colavita strengthened its reputation as a benchmark for Italian quality products worldwide. With the expansion of our distribution network, in 1986 we decided to build a new packaging plant in Campobasso. Colavita's brand range grew, with the introduction of new products such as balsamic vinegar and vegetables preserved in olive oil. The range of products earned the Oscar Cibus '91 award, a prestigious accolade for the finest gourmet specialty produce inspired by tradition and in line with the healthy Mediterranean diet.
Faithful to our company's philosophy of supporting projects that preserve, safeguard, and promote Italian culture and cuisine abroad, in 2001 the Colavita family inaugurated the Colavita Center for Italian Food and Wine, located within the Culinary Institute of America and Hyde Park, NY, one of the oldest and most authoritative cooking institutes in the world. The Colavita Center for Wine and Food, one-of-a-kind in the world today, is dedicated to the study and promotion of genuine Italian regional cuisine, wine, and culture.
From the early days, 75 years ago and four generations later, Colavita is still family-owned and operated. The family continues to evolve in the pursuit of new markets and new opportunities while continuing to nurture its roots in Italian culture and tradition.
2. Do those old world beginnings, and very traditional roots bleed into what you do at Colavita, and does that tradition live on in the company either in its ethic or in its view not only of olive oil but of food in general?
As I said, Colavita is still family-owned and operated. Our family continues to evolve in the pursuit of new markets and new opportunities while continuing to nurture our roots in Italian culture and tradition.
3. Colavita has been family owned since the 1930s. Has that helped shape Colavita's unique focus and approach to the olive oil business?
Yes, we are an extended yet close family. Many of us perform leading roles in the company. My cousin Paolo, son of my uncle Enrico is now Vice President of the company in California and represents the brand's new generation.
There is also a deep sense of respect toward the legacy of the older generation and their teachings. One of my most important learnings is from my grandfather: He used to say that if you lose a client because of the price of your product, you will still have a chance to re-gain his or her trust, but if you lose one because the quality is not what he or she expects, you will lose that client forever. With this in mind, I have always worked hard to maintain the highest quality standards for our products.
4. In what direction do you see Colavita going in the future?
Quality and tradition is very important to us, and will always continue to be. Today, my cousins and I still continue the tradition that my great grandfather started of producing extra virgin olive oil and other specialty food products using the same knowledge and expertise handed down from our ancestors. From the Premium Italian line to the Premium Selection line and our World Selection line, Colavita has become recognized worldwide for its flavor and quality as a trusted family brand.
5. If there was one thing that you would want my audience to learn about Colavita, or to take away from this interview, what would that be?
For such a naturally simple product, there's a wealth of information behind extra virgin olive oil, from its millennia-old history to modern-day production, incredible health benefits, and uses in the kitchen. We are trying to educate consumers on extra virgin olive oil, and you should follow us on social media for recipes, facts and happenings about Colavita. Handles: Instagram, Twitter, Facebook.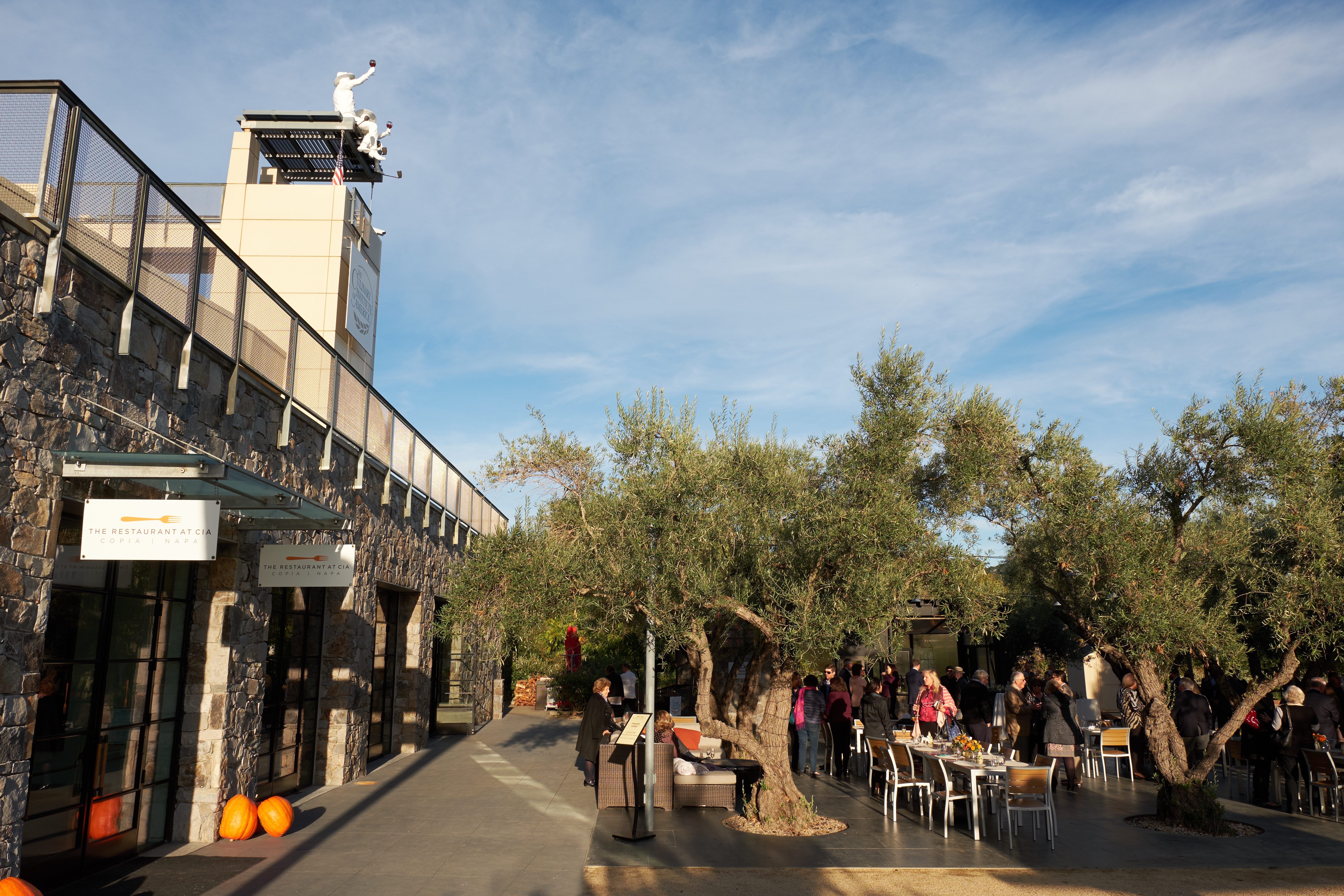 Thank you Giovanni for visiting and taking the time to join us during this beautiful Christmas season.
Be sure to check out our Lemon Olive Oil Cake inspired by Colavtia Olive Oil, and if you are in the area, be sure to visit the Colavita Olive Grove Terrace and Outdoor Kitchen!
Enjoy with Love!
0