This post has been sponsored by Colativa Olive Oil. All opinions expressed are my own.
Impress your guests this holiday season with this elegant Lemon Olive Oil Cake that is light in texture but rich in flavor.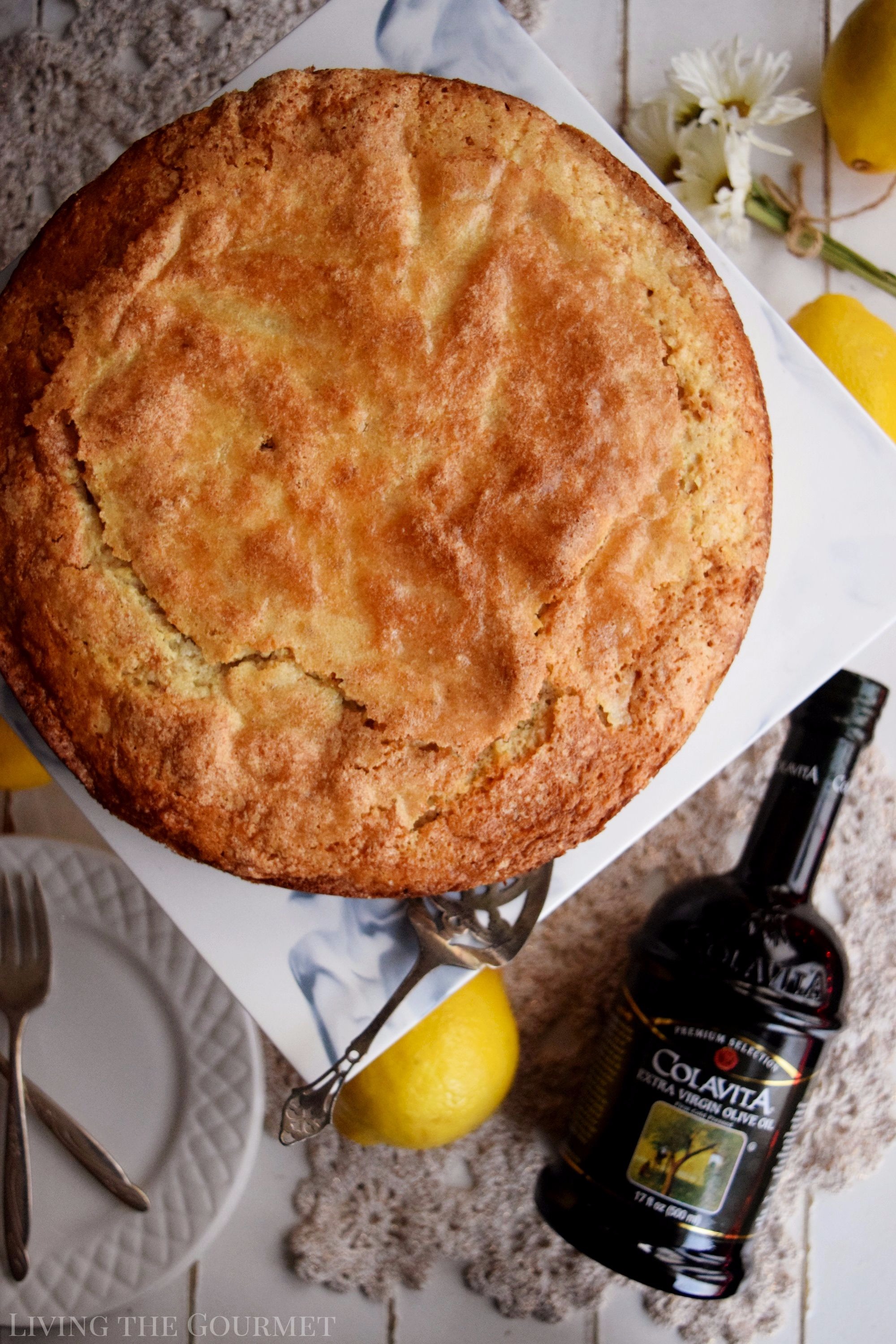 "In those days, people weren't afraid to live, to feel, and to die." H.P. Lovecraft, Pickman's Model.
It's a sentiment so often echoed that it's become almost cliché – the idea of past glories, real or imagined, and the shameful futility of our modern existence when held up in comparison.
I've written here on Living the Gourmet several times about 'good old day' syndrome, and the idea that our forbearers held some sort of cryptic knowledge on 'how' to live, or partook in traditions possessed of an unseen mysticism that held the keys to a higher plane of material happiness and existence.
Naturally, like the ancient Greeks deifying the 'Age of Heroes' that came at some indescribable time 'before' the founding of their nation-cities, or like Seneca or St. Augustine commenting on the crude and decaying morals of 'modern' Roman society, we today, perhaps more than ever, succumb to the siren's call of past wisdom. Indeed, that which is modern rarely ever seems as glorious in the youth of the present as it does when beheld through the lens of future eyes.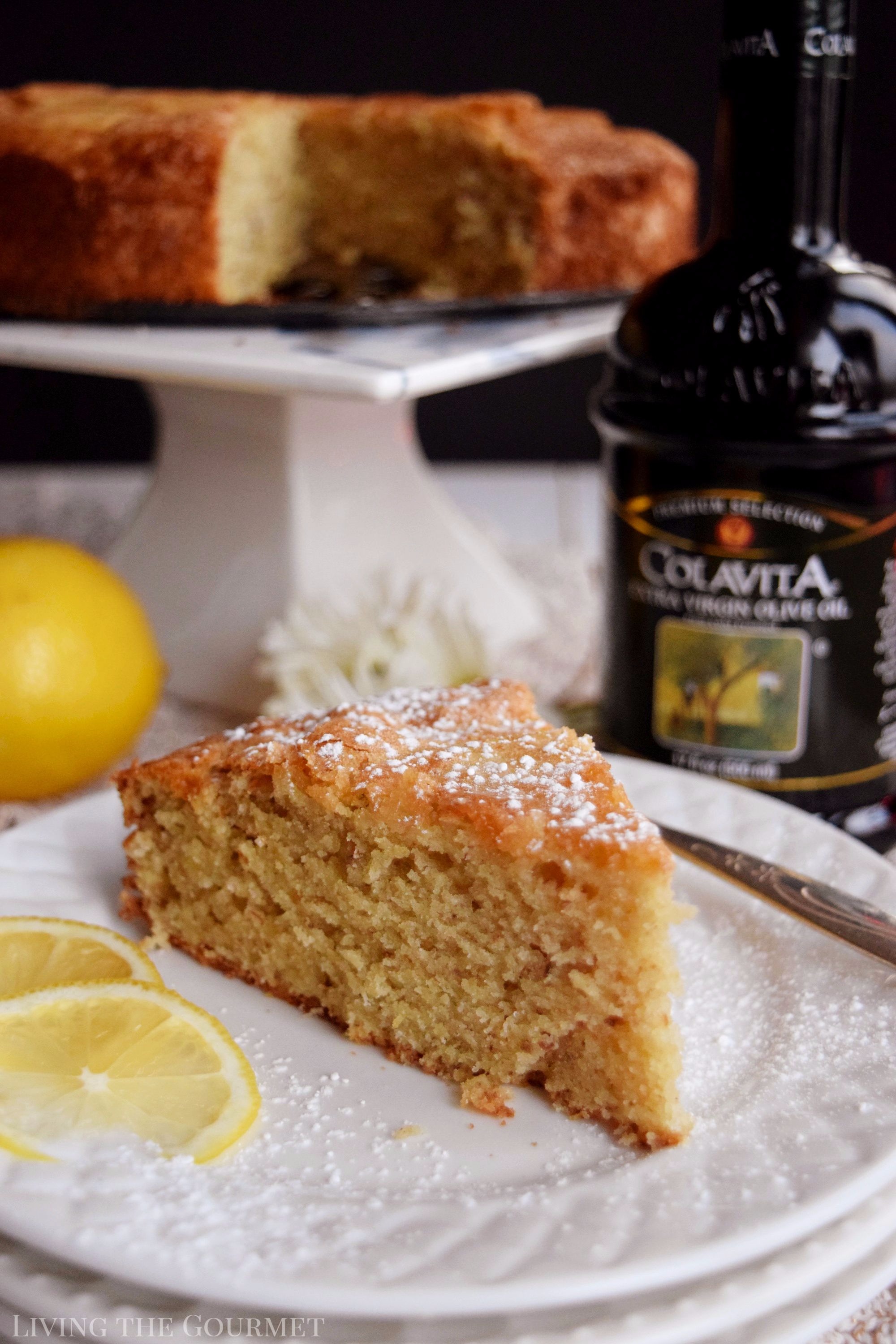 Take for example the Olive Oil Cake, which is now being hailed as a revelation in 'minimalist gourmet' baking. For me, the use of Olive Oil in breads or cakes is simple given, a throwback to my own culinary roots, which are planted firmly in a Mediterranean background. While I would love to wax poetic about today's recipe, but honestly this was more of a simple weekday 'loaf' that we kept around and on hand not for any particular special occasion or holiday but more as just a 'sweet bite' to have on hand. That, naturally, forms this cake's central strength – versatility.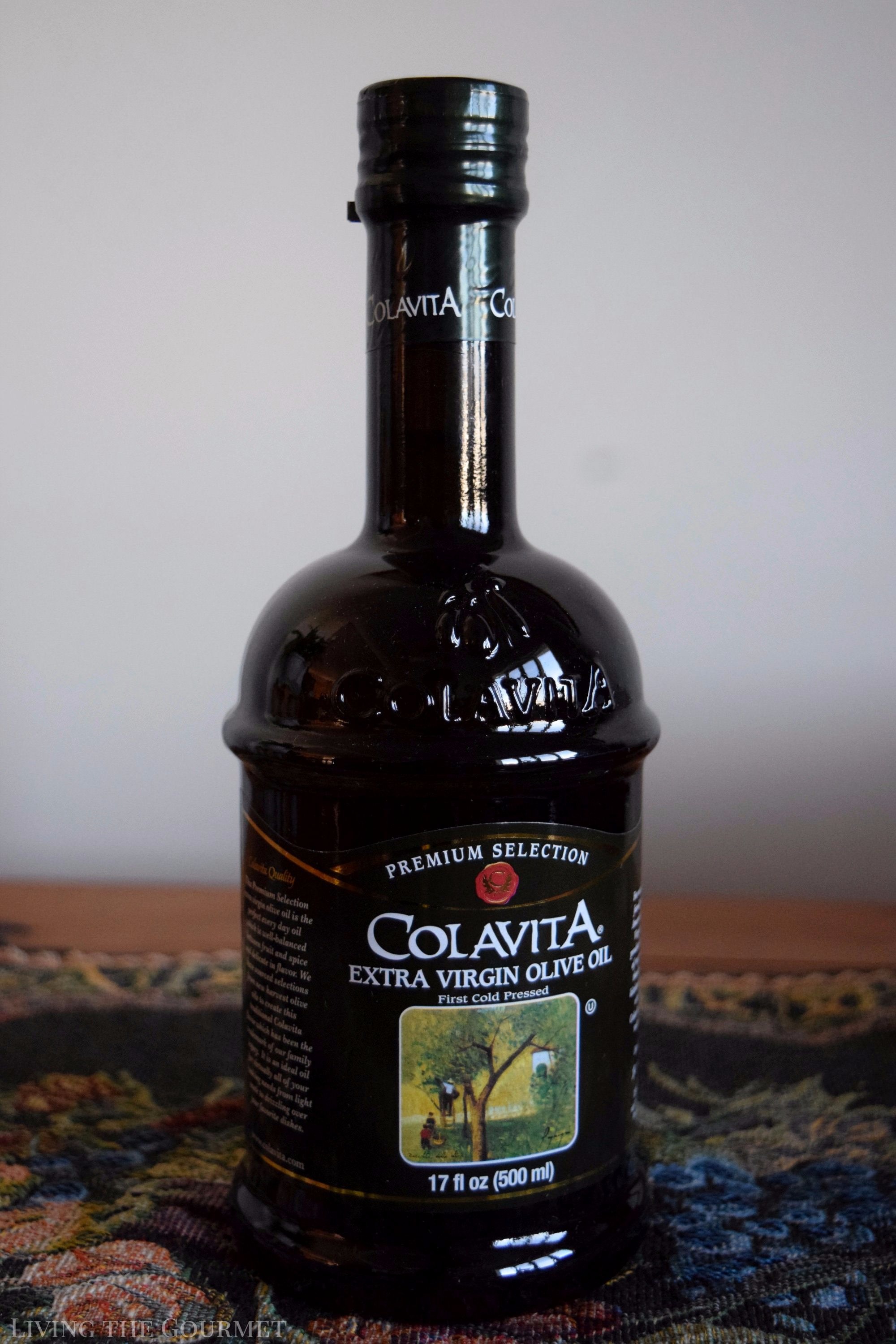 And that, of course, brings us to today's recipe – Lemon Olive Oil Cake featuring one of my favorite brands of Olive Oil – Colavita. However, I'll be making a few key variations to the recipe I'm familiar with from my childhood. First, I'll be using whipped egg whites combined with one whole egg, which will give the cake a slightly firmer and more spongy consistency. Also, the cake typically employs brandy in the recipe, however, I'll be subbing in rum instead for a somewhat more relaxed and distinctive flavoring.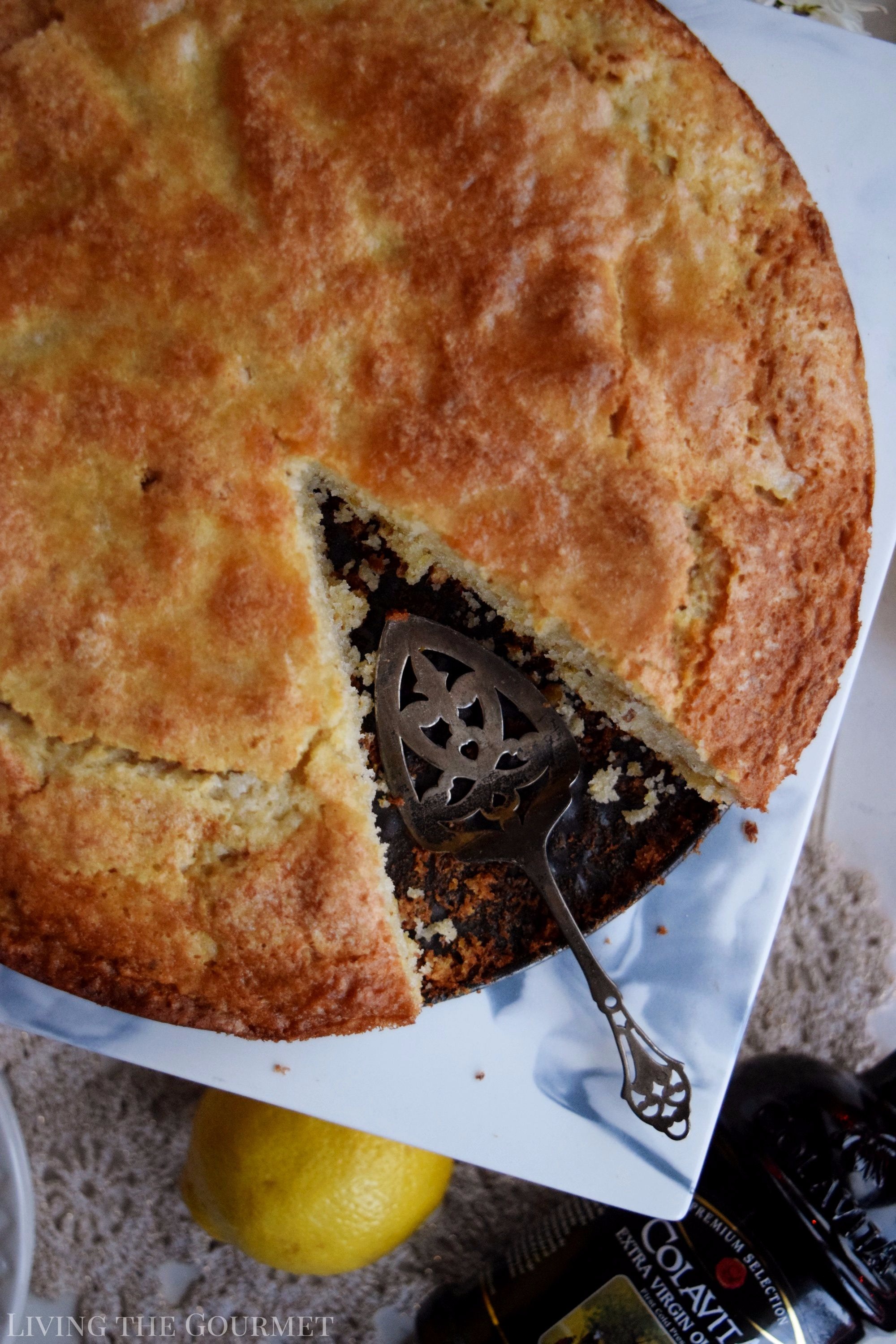 Start off by buttering a springform pan, and then set that aside. From there, we whisk together flour, sugar, salt, crushed pecans, baking powder, and baking soda. Then, in a separate pan, we whisk together olive oil, milk, one whole egg, the fresh lemon juice, and rum.
After that, we beat the egg whites until they form soft peaks. Then combine the wet and dry ingredients, and mix them together before gently folding the egg whites into the mixture. Then place the resulting batter into the prepared pan and bake for about fifty minutes, and then let it rest and cool for about two hours.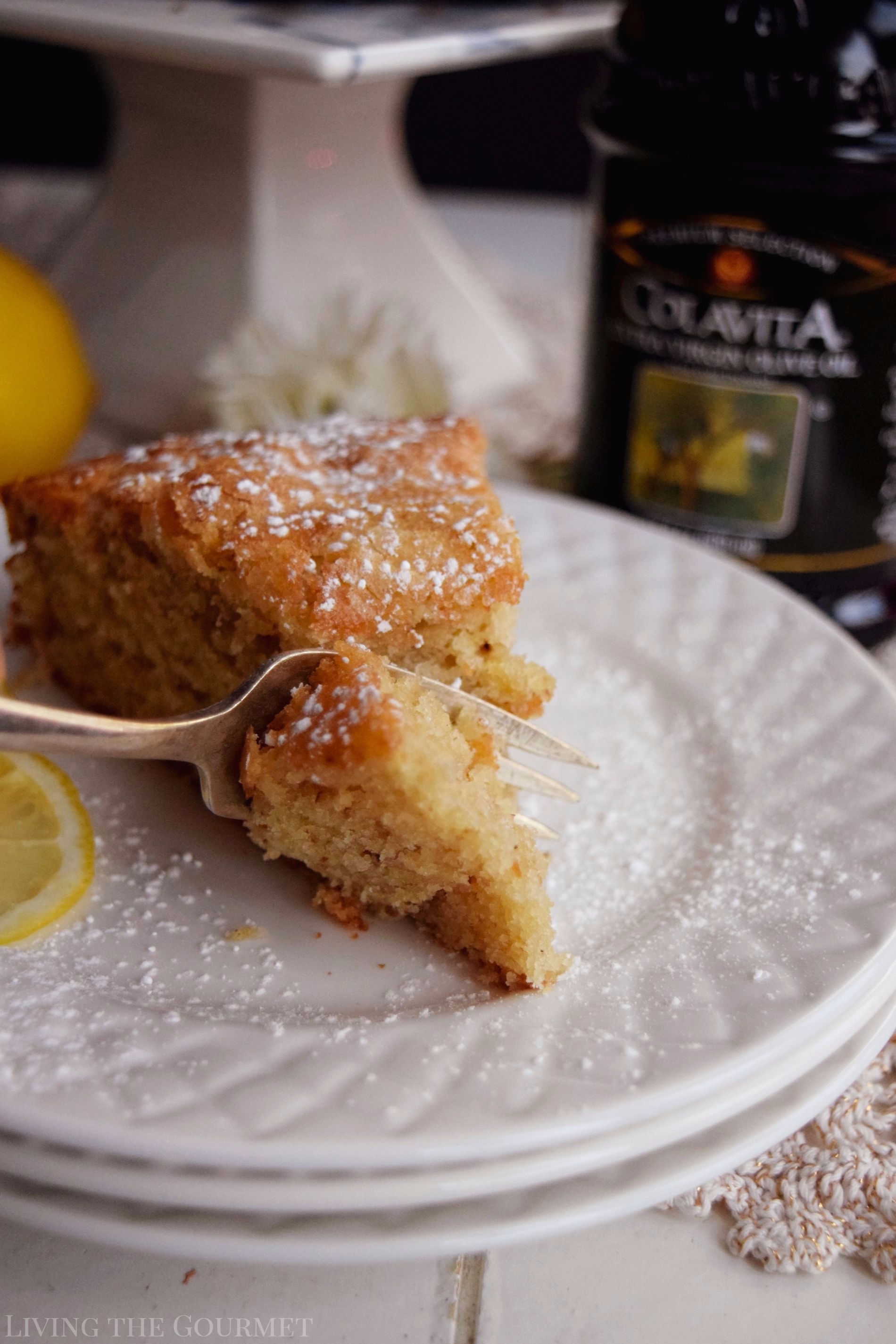 Living the Gourmet
Yields 8-10
Lemon Olive Oil Cake
10 minPrep Time
50 minCook Time
1 hrTotal Time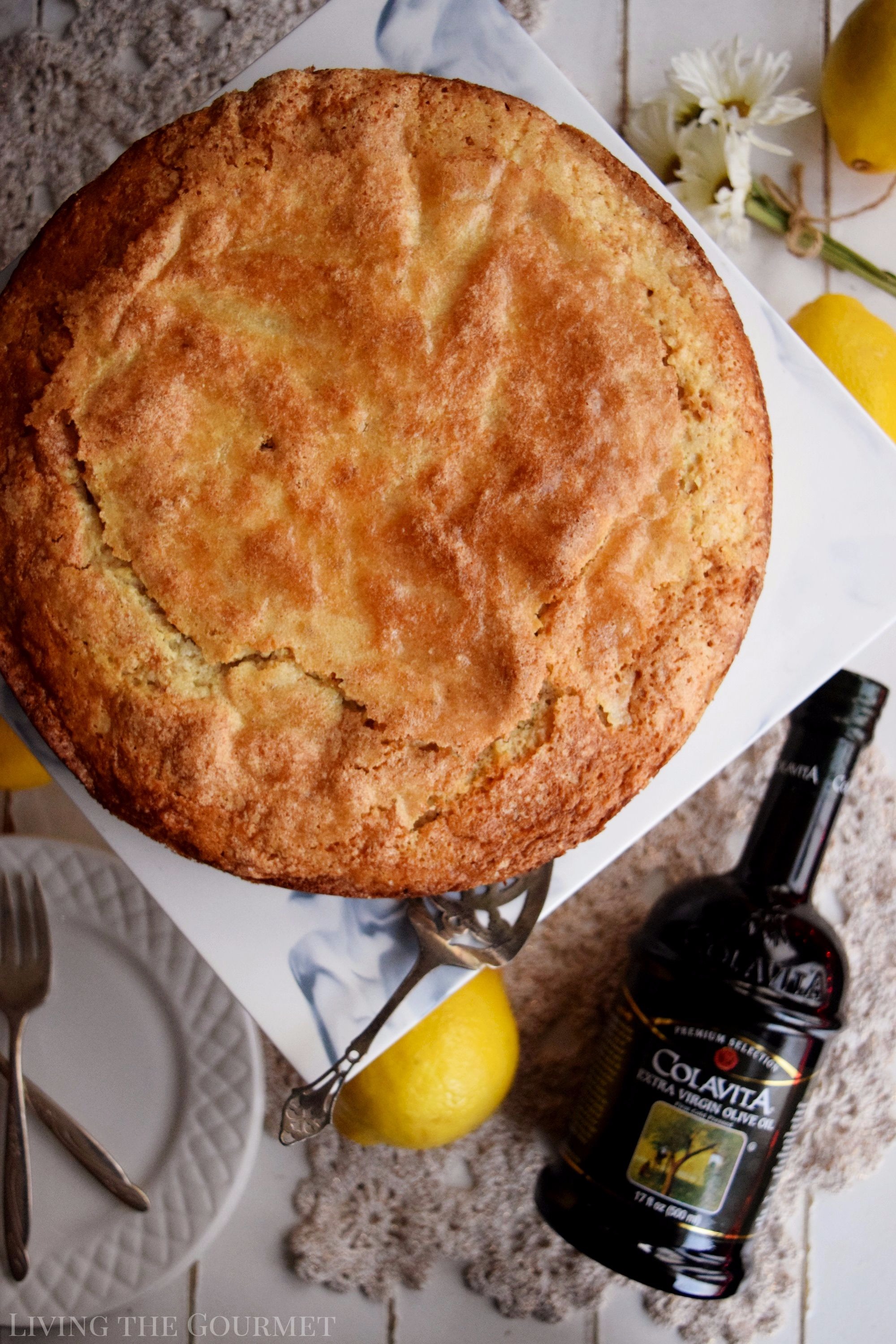 Ingredients
2 cups flour
½ tsp. baking soda
½ tsp. baking powder
1 tsp. salt
1 ¼ cups olive oil
1 ½ cups sugar
¼ cup pecans - crushed
1 cup whole milk
Zest of 1 lemon
¼ cup fresh lemon juice
1 egg
2 egg whites – whipped to soft peaks
¼ cup rum
Instructions
Preheat Oven 350 degrees F.
Gently butter a 9 ½ inch spring foam pan.
In a large bowl whisk together the flour, sugar, salt, crushed pecans, baking powder and baking soda.
In a separate bowl whisk the olive oil, milk, egg, lemon juice and rum.
Beat the egg whites to soft peaks.
Add the wet ingredients to the dry ingredients stir until just combined.
Fold in the egg whites to the batter.
Place the batter into the prepared pan.
Bake 45 – 50 minutes or until the toothpick test comes out clean.
Transfer the cake to a rack and let cool for about 30 minutes.
Remove cake from the spring foam pan and let cool completely on a rack for approximately 2 hours.
7.8.1.2
711
https://livingthegourmet.com/2017/11/lemon-olive-oil-cake.html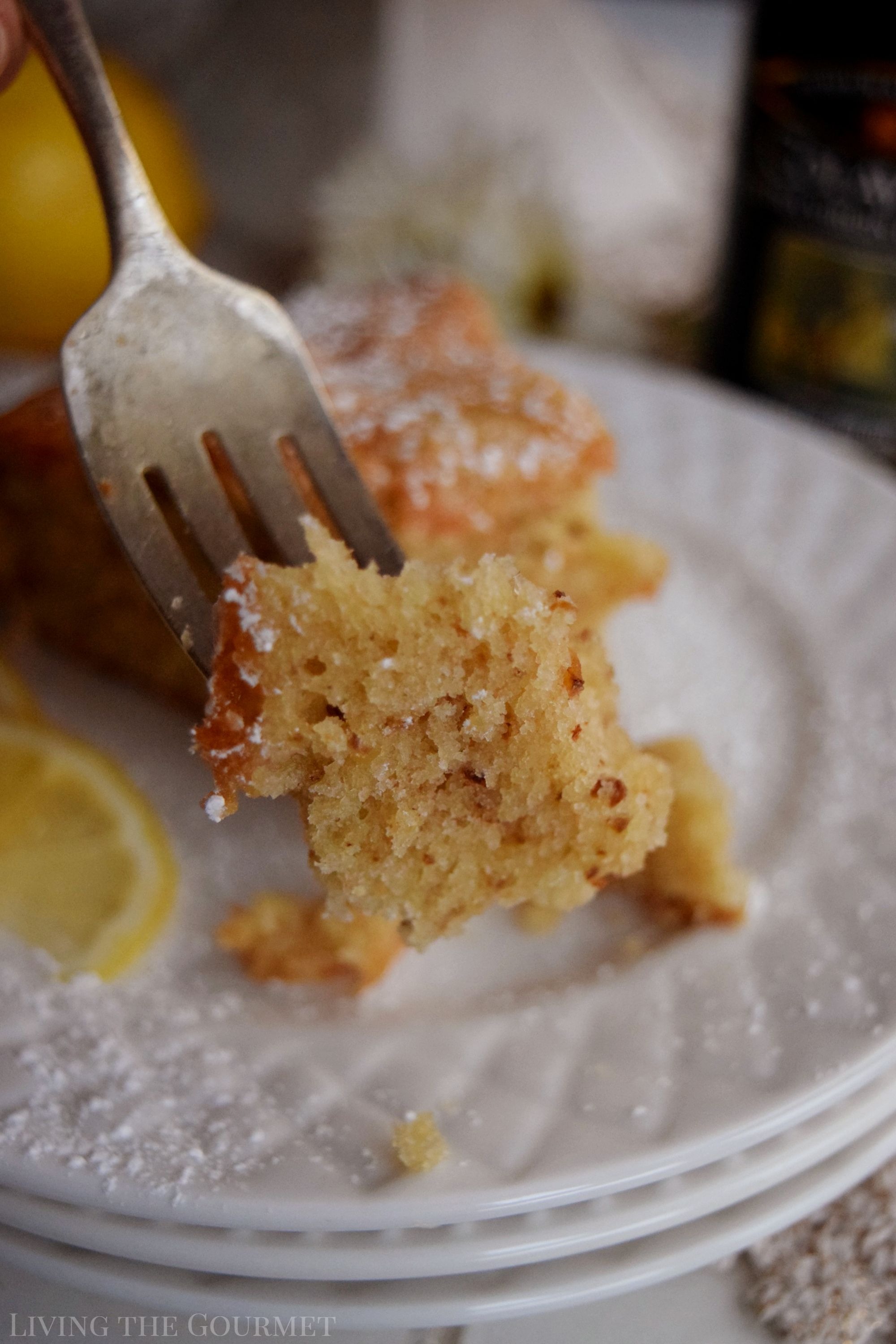 Now, while you can serve this the same day, olive oil cakes are almost always best served the following day, since their texture and flavor enhancing markedly over the course of about twenty-four hours.
And that's it. Enjoy!
1