Thank you Breton for sponsoring this post. Make everyday entertaining better with Breton!
This Cranberry, Walnut and Honey Spread is a perfect way to end off the summer. It is a light, delicious spread that combines that some of our favorite Fall flavors.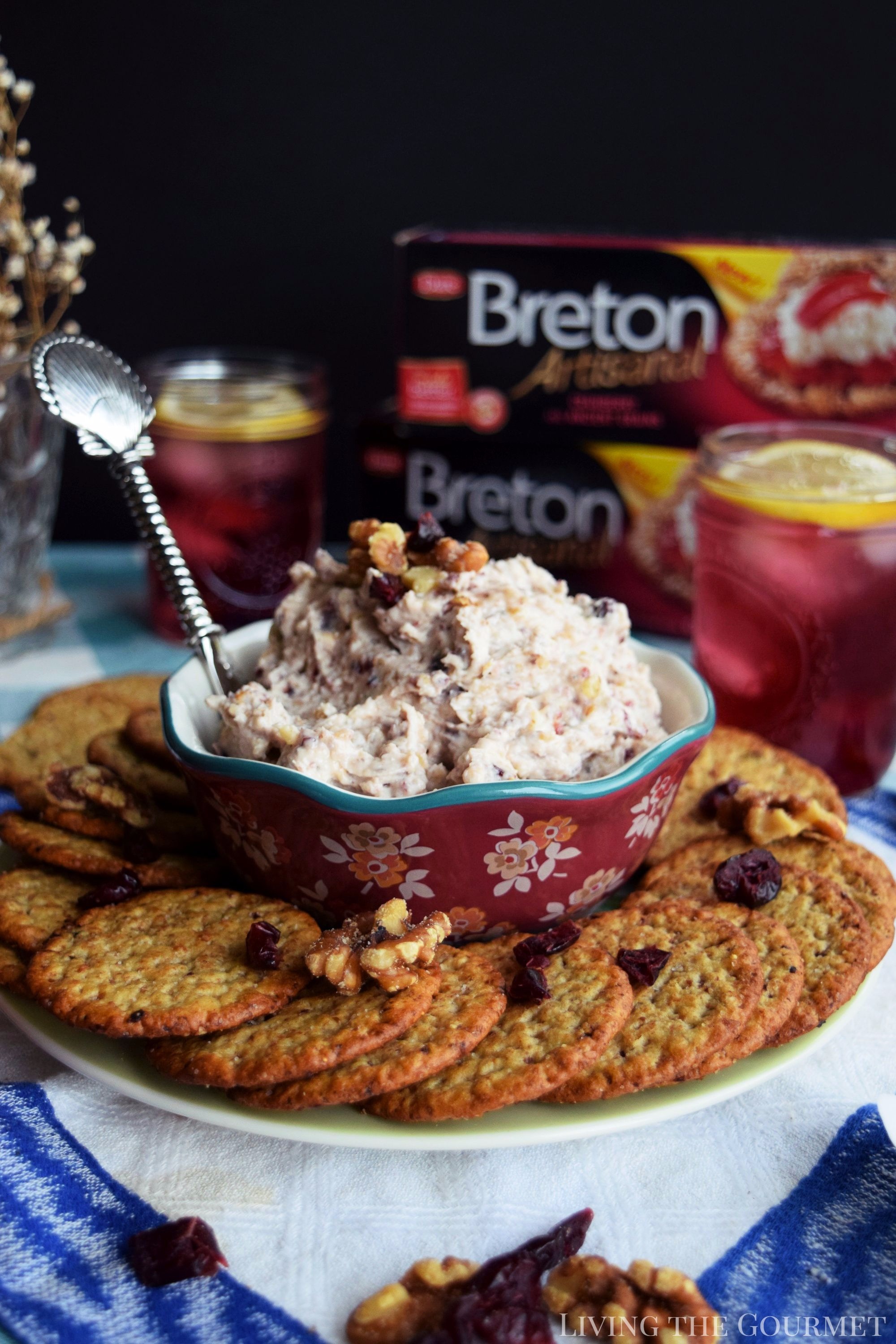 We've all heard the trope that we "Make our own happiness," and while I have a tendency here to poke thinly veiled fun at assorted clichés, before I do let's play a little thought experiment, one I learned from a gray-eyed professor of mine some years ago.
"Let's turn the classroom in a waiting parlor. To each of you, I've allotted an hour glass filled with a random amount of sand. On the demonstration table, you see that I have arranged several different colored boxes, which I will be opening at random intervals during the course of this exercise. On your desks are sealed envelopes. In those envelopes, you will find your personalized instructions."
While no two students received precisely the same instruction, the instructions more or less followed a certain theme, make educated guesses as to the contents of each box based on its exterior design and color, pen a brief sophist style essay as to why the contents of the boxes ought to have been different as they were opened, or forfeit the exercise altogether, again penning a creative piece as to why the boxes were, in essence, representative of a set of lies. In each case, the student's participation was over once their clock ran out, at which point they were to leave the classroom, returning again once the exercise had finished. Optionally, all students had the choice to simply wait out their assigned clock entirely, provided they did so in perfect and undisturbed silence.
The catch? Waiting out the clock guaranteed a perfect score.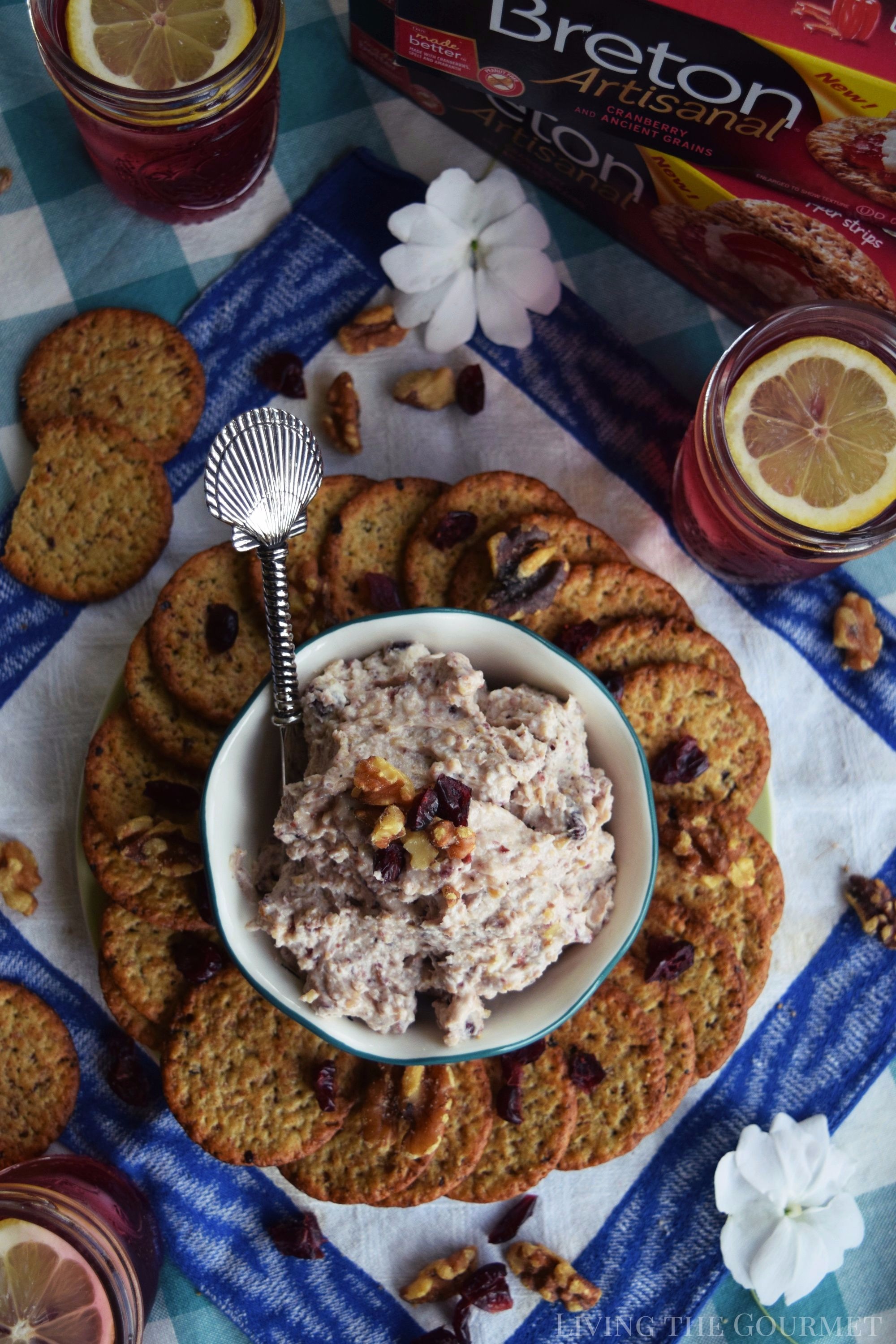 "Those of you who waited, congratulations, you have perfect marks. However, look around the room and tell me, in light of the purpose of this class, was your time more valuably spent than the time of your more creatively inclined classmates? That judgment, of course, is yours to make."
Naturally, befitting a philosophically-inclined ethics course, the 'waiting parlor' was representative of life itself, and was meant to convey the importance of effort, creativity, and risk-taking.
In our busy 'modern lives,' those three values often take a back to seat to the auto-pilot inducing trance of our perpetually 'busy schedules.'
I found myself thinking about this the other day, when at the end of a long line of content creation, and I remembered I had an old friend stopping by for an early evening visit. I'll admit that I was quite tempted to simply reschedule – to more or less let the 'autopilot' of my schedule carry on.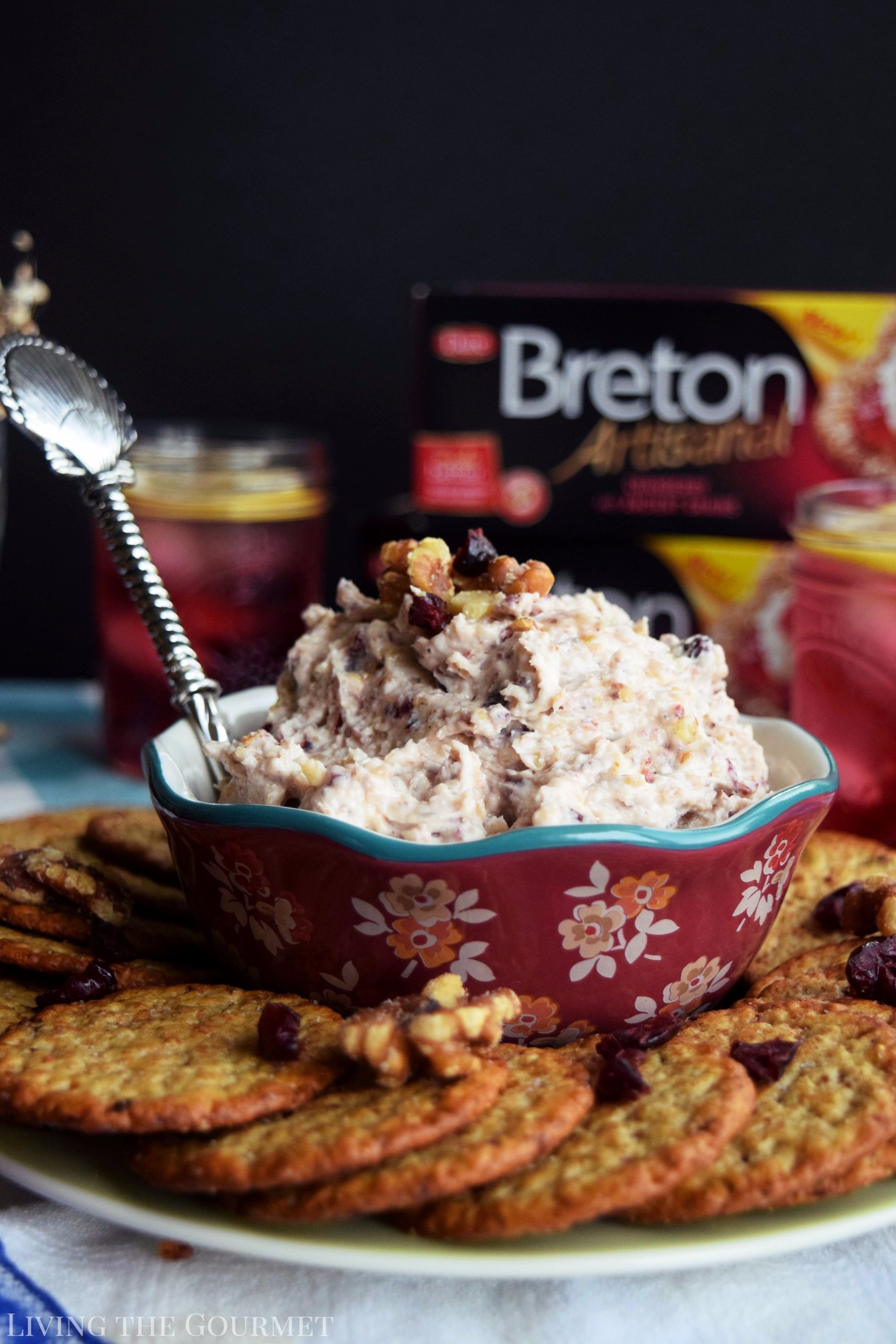 Naturally, being who and what I am, once my subconscious phrased the proposition in more or less those terms, I simply couldn't give in.
That being said, I decided to put together something that was at once seasonal, simple, and of course delicious.
Of course, this brings us to today's recipe – a Cranberry, Walnut and Honey Spread served with Breton Artisanal Cranberry and Ancient Grains crackers.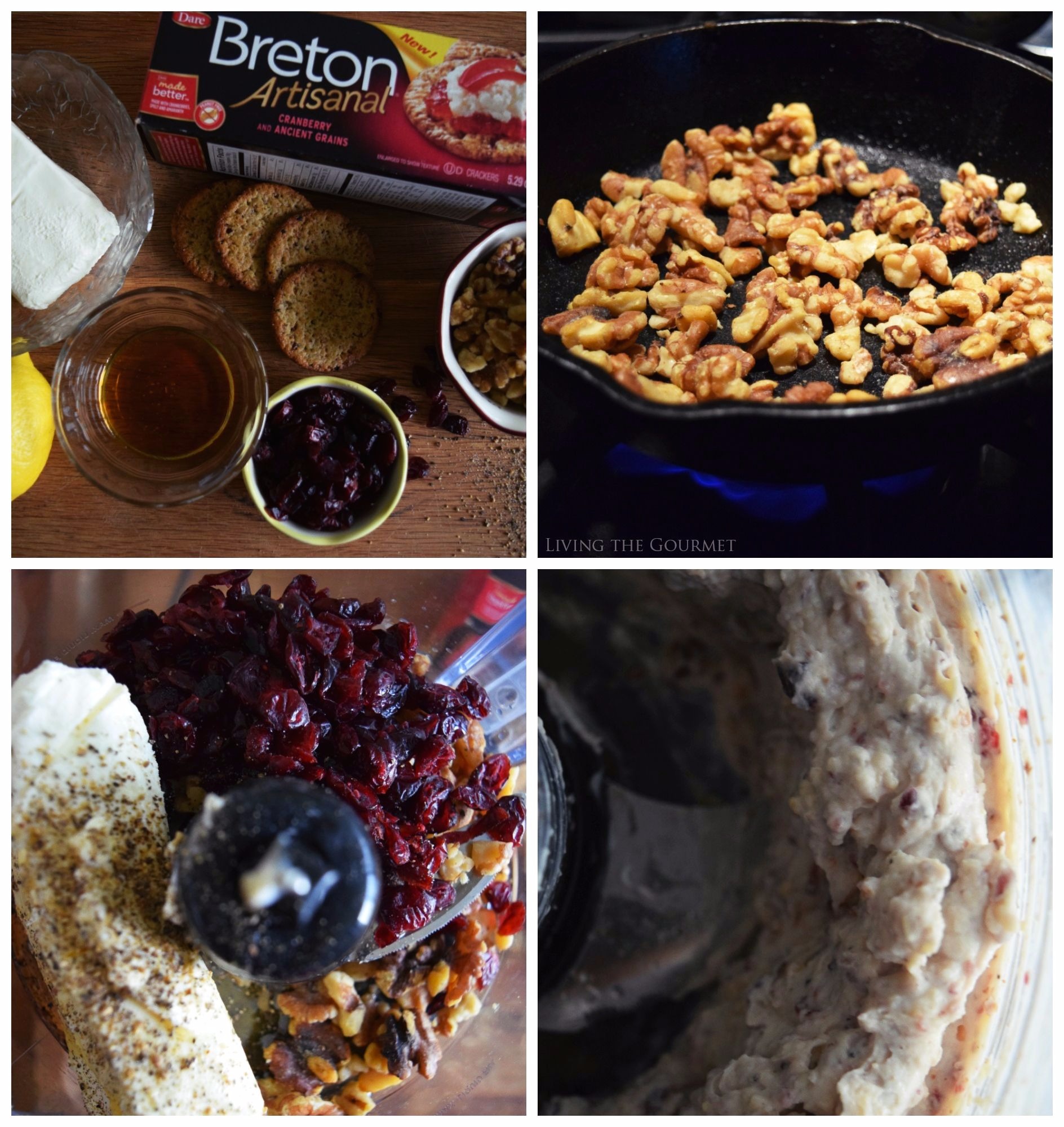 We start off with about a cup of plain cream cheese and set that in a food processor with fresh lemon juice, a few tablespoons of honey, black pepper, a pinch of salt and dried cranberries. Pulse this mixture until it is nice and creamy or to your desired consistency if you like it a bit crunchy…
After that, assemble the mixture on the crackers, and for this, I do prefer Breton, due to their reliable quality, which makes them a perfect solution for those busy occasions where you don't want to skimp on flavor. Add to that the wide variety of delicious flavors and texture in which they're available, and you've got a cracker perfect for every occasion and any palette.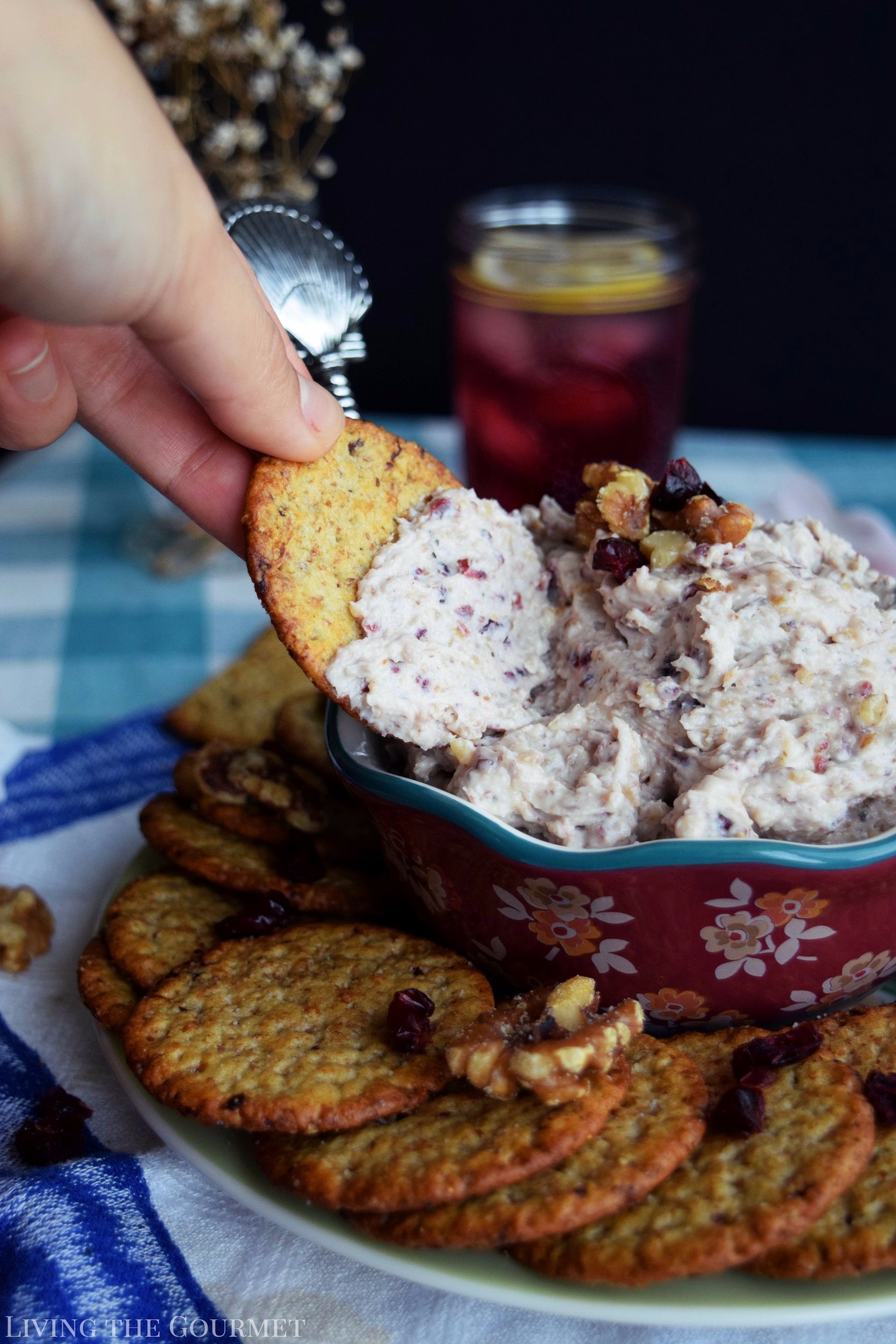 Print
Cranberry, Walnut and Honey Spread
Author:
Prep Time:

10 minutes

Cook Time:

2 minutes

Total Time:

12 minutes

Yield:

4

-6

1

x
Category:

Appetizer
8 oz

. block of cream cheese

1/2

cup

of whole walnuts – gently heated

1/4

cup

of dried cranberries

1 1/2

tbs. of honey
Juice of

1/2

lemon

1/2 tsp

. fresh ground black pepper
Pinch of salt
Instructions
Heat a small cast iron frying pan and place the walnuts in the pan for a minute or two; let the walnuts cool for a minute or two.
In a food processor combine the cream cheese, walnuts, cranberries, honey, lemon juice, fresh ground black pepper and a pinch of salt.
Process until a desired consistency is reached.
Enjoy on the Brenton Artisanal Cranberry and Ancient Grains crackers.
Recipe Card powered by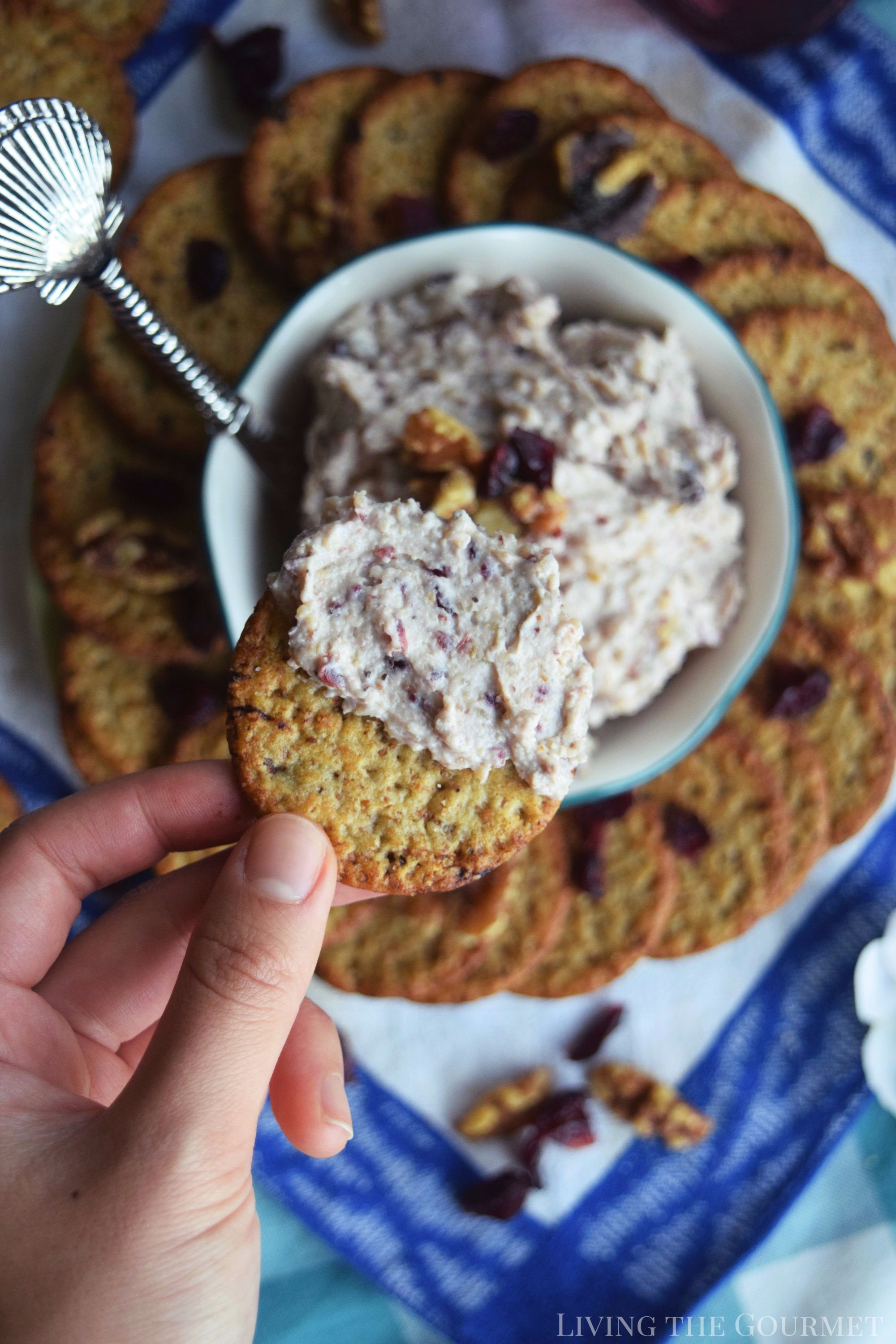 Once you've assembled a tray of the crackers and the mixture, garnish the tops of the crackers with additional dried cranberries and walnut pieces. Serve along with your favorite early evening beverage, and you're good to go.
Now, who says making one's own happiness need be complicated?
Enjoy with Love!
I was selected for this opportunity as a member of CLEVER and the content and opinions expressed here are all my own.
2