Savor the sweetness of summer with this easy recipe bursting with blueberries mixed with apple slices then topped with a buttery crumble.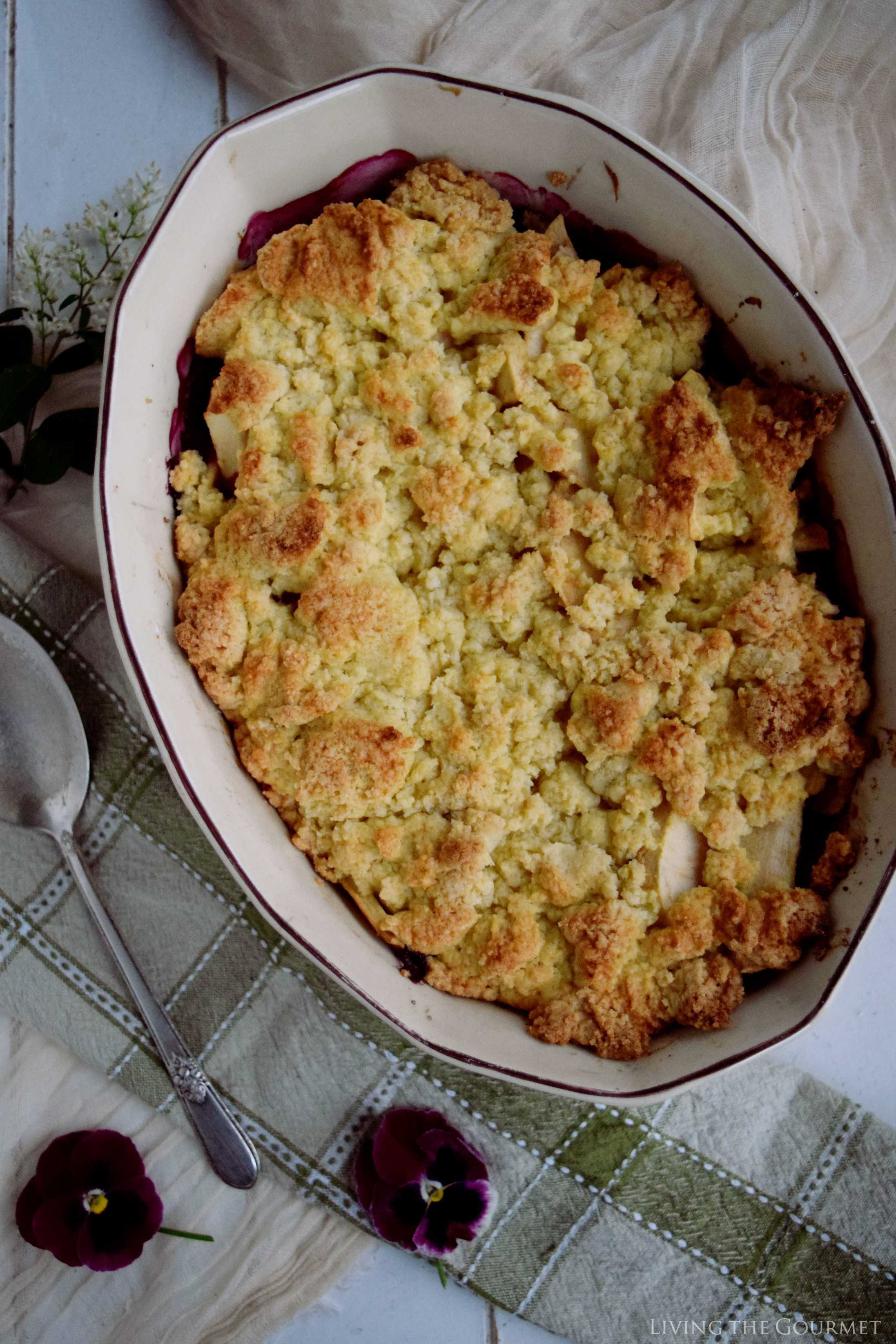 A single line from the Fellowship of the Ring describes, albeit inadvertently, the idea behind sentimentality. "I will risk no hurt to the Ring. It is precious to me, though I buy it with great pain." I say this because sentimentality is a sort of emotional paradox. It gifts us in equal measure with the sweetest nostalgia, heartache for the past, and a sense of enduring purpose for the present. All of these, however, are entirely meaningless in and of themselves, creating 'sentimentality' as the 'artist' of our human emotions, in that it possesses only the value we attach to it.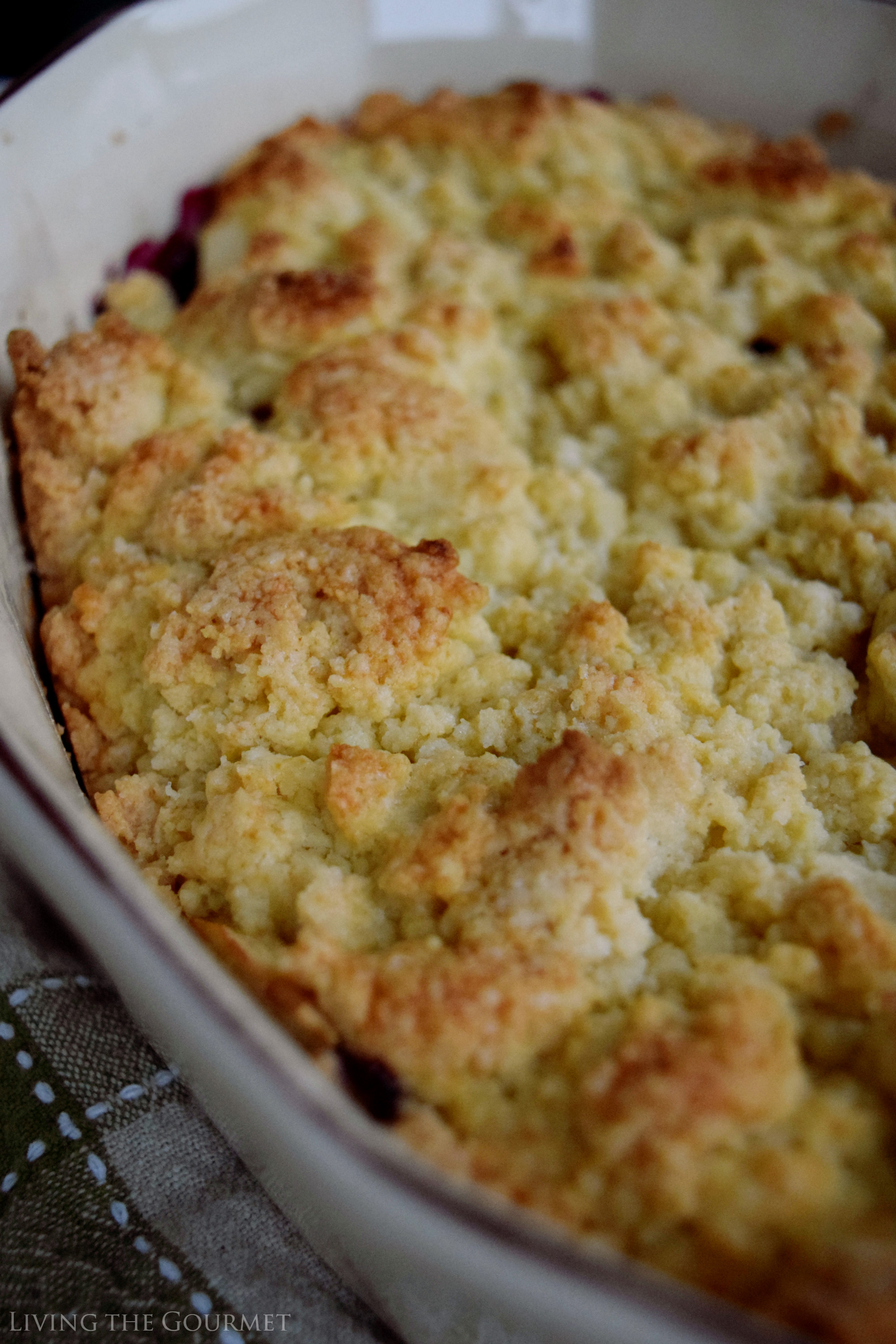 I found myself thinking about this other day when it was brought to my attention that the willow tree I overlook from my home office was quite hollowed out by time, bugs, and disease. The tree was a large, decrepit looking thing, with a twisted trunk formed into a sort of vague "S," with a knobby that was gray of color, and gray-green leaves sparsely distributed amongst its spidery branches. It wasn't unlike a prop pulled from a ghost story's graveyard. Like a villain from such a story, this large and sickly tree had survived floods and storm winds that had uprooted its far healthier brethren.
At the tree's removal, however, I expected to find my sentimentality in a state of positive torture, as that gray ghost of a tree had been a prominent feature in the river scenery beyond my window…I found myself rather enjoying a now enhanced view.
Of course, being who and what I am, I decided to enjoy my new found view by taking dessert out onto the deck, which, of course, is where today's recipe comes in – Apple Blueberry Crumble.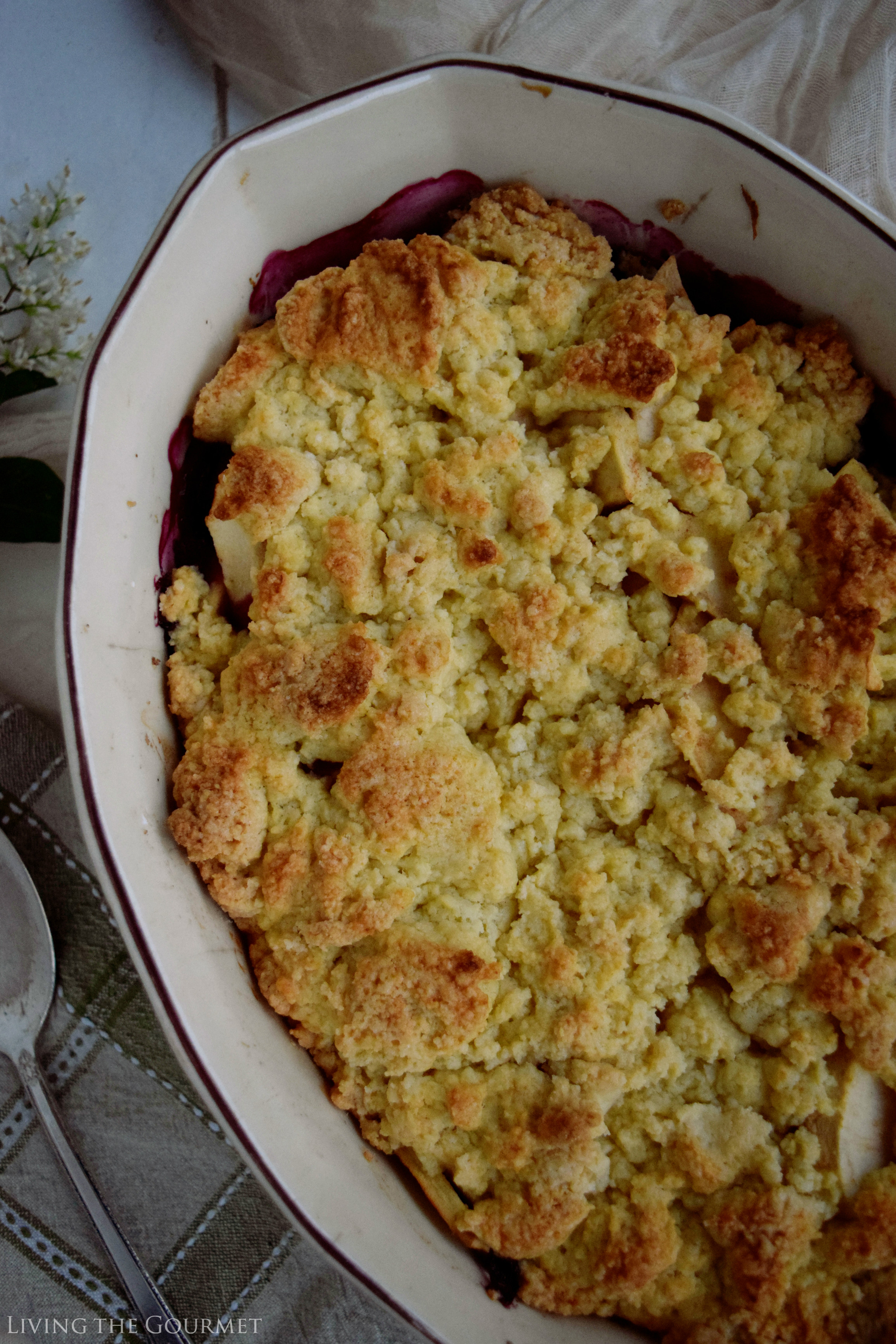 To start things off, we mix together cornstarch, cinnamon, cloves, and sugar at the bottom of a casserole dish, and then mix in sliced apples and blueberries. Once that's done, process together flour, baking powder, sugar, and butter as shown below, processing until this mixture has a coarse cornmeal-like texture, then add in the eggs and process again until you reach a crumb-like texture.
Living the Gourmet
Yields 4-6
Apple Blueberry Crumble
10 minPrep Time
50 minCook Time
1 hrTotal Time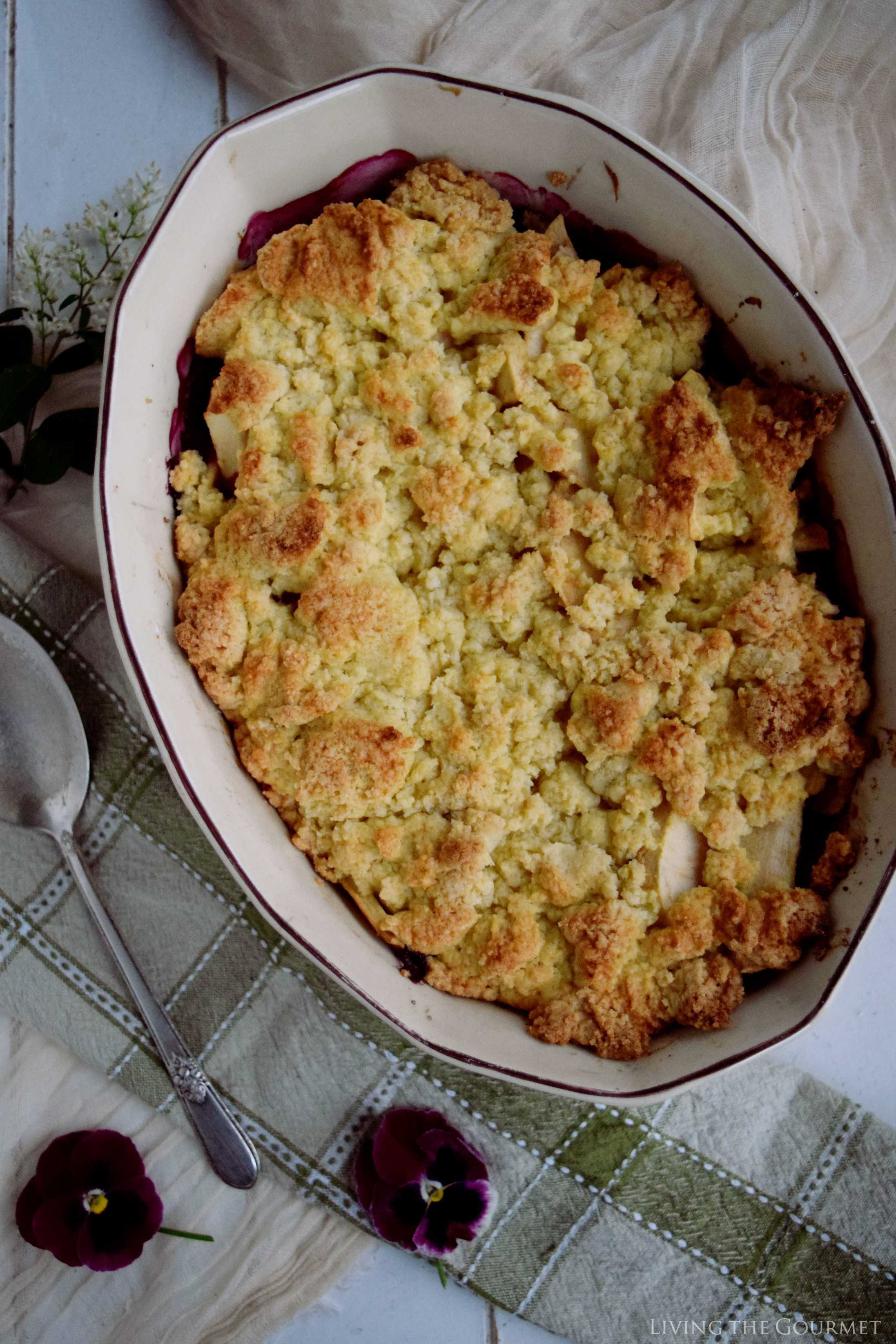 Ingredients
1 tbs. cornstarch
1 tsp. ground cinnamon
½ tsp. ground cloves
4 cups sliced apples – peeled
1 cup sugar
1 pint fresh blueberries
2 cups flour
2 tsps. baking powder
½ cup butter
2 eggs
¾ cup orange juice
1 tbs. lemon juice
Instructions
Preheat Oven 350 degrees F.
Place the cornstarch, cinnamon, cloves, ½ cup of sugar in the bottom of a casserole dish and mix.
Toss the sliced apples and blueberries into the dish and mix.
In a food processor combine the flour, baking powder, ½ cup of sugar, and the butter.
Process until the mixture resembles a coarse cornmeal texture.
Add in the eggs and process until dough-crumb-like texture.
Bake 45 – 50 minutes or until the mixture is bubbly and the crumb topping is a beautiful golden color.
7.8.1.2
513
https://livingthegourmet.com/2017/06/apple-blueberry-crumble.html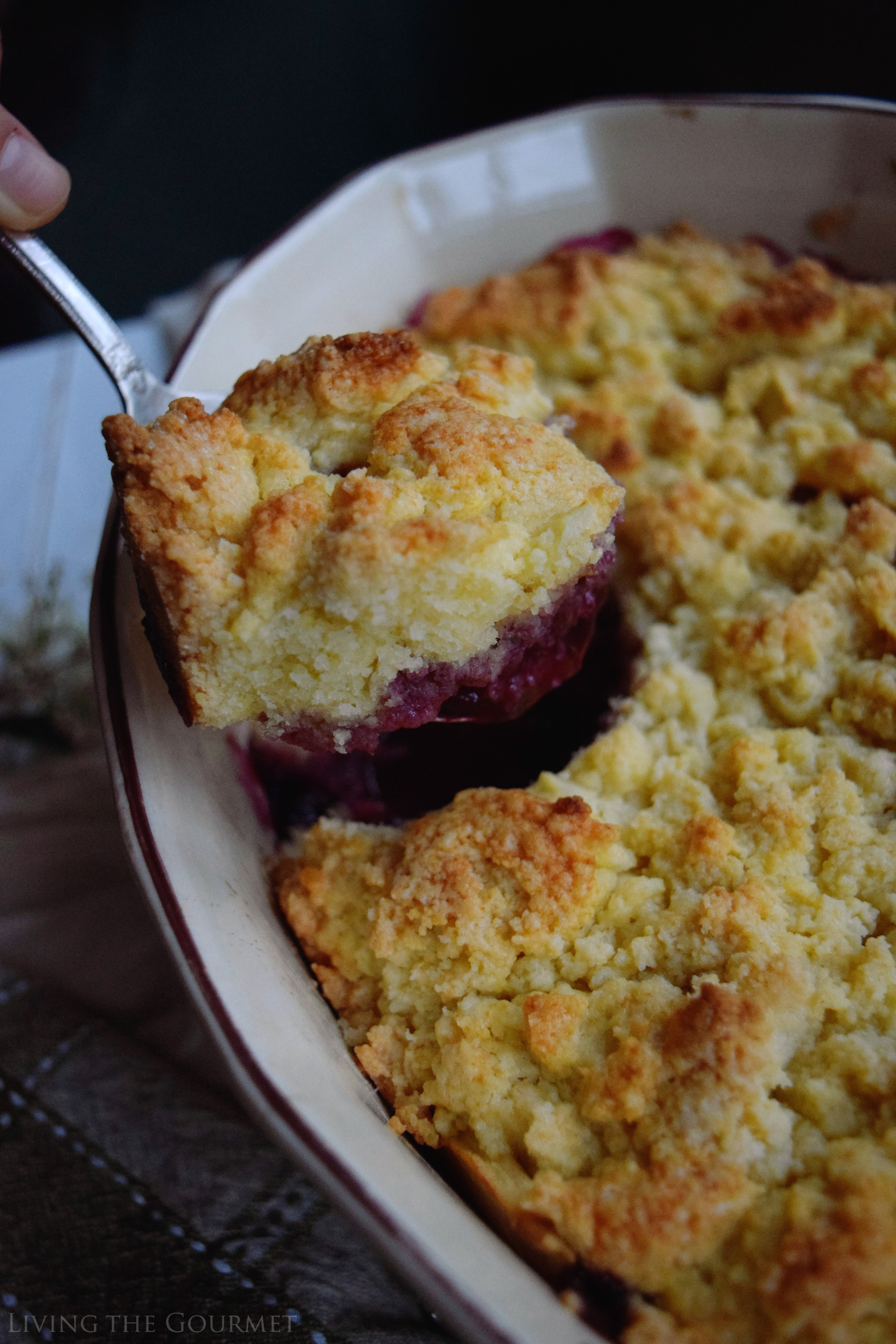 After that, bake for about fifty minutes, and you're done. Serve with ice cream or freshly whipped cream if desired.
If You Enjoyed Today's Recipe…
Be sure to follow us on Instagram to stay up to date with all things Living the Gourmet, and for more great recipes, tips and tricks.
Did you make this recipe?
If so, let me know in the comments down below, or post a picture to Instagram, or to Pinterest, and I'll give you a shoutout on Instagram, or post your pin to one of my Pinterest boards!
Enjoy with Love!
6