Although this post is sponsored by Nature's Touch™ Frozen Foods, all opinions are my own.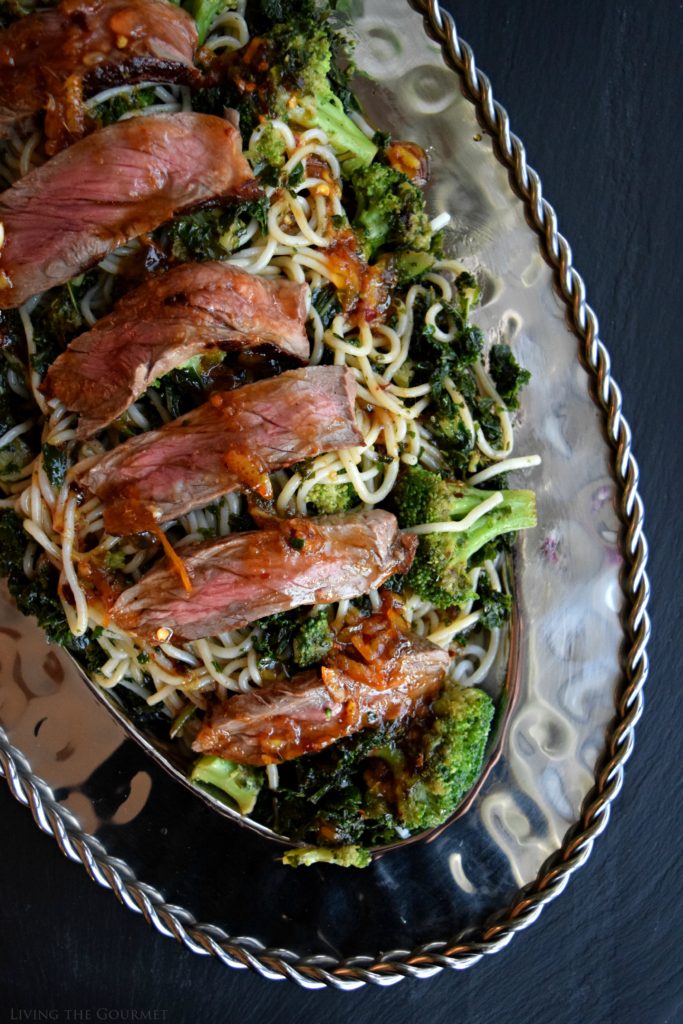 Stephen Hawking remarked that "Intelligence is the ability to adapt to change." While this soundbite definition of intelligence makes the Aristotelian in me cringe, I must, however, admire the sentiment. To mimic Plato, I will simply remark that "To adapt to change is a quality of intelligence."
Speaking in culinary terms, this 'ability to adapt' manifests itself most prominently in the changing of menus to match the seasons. Apart from certain dishes simply being more appetizing at certain times of the year, there is also a practical element to be considered – certain ingredients simply aren't available at certain times, or at least not at their peak quality. However, if you're like me, and since you're here on Living the Gourmet I assume you are, then fresh and natural ingredients are a 'key ingredient' in your kitchen, and I simply cannot allow the weather to get in the way of a good meal. Therefore, you must "Be the change you desire," as the maxim runs.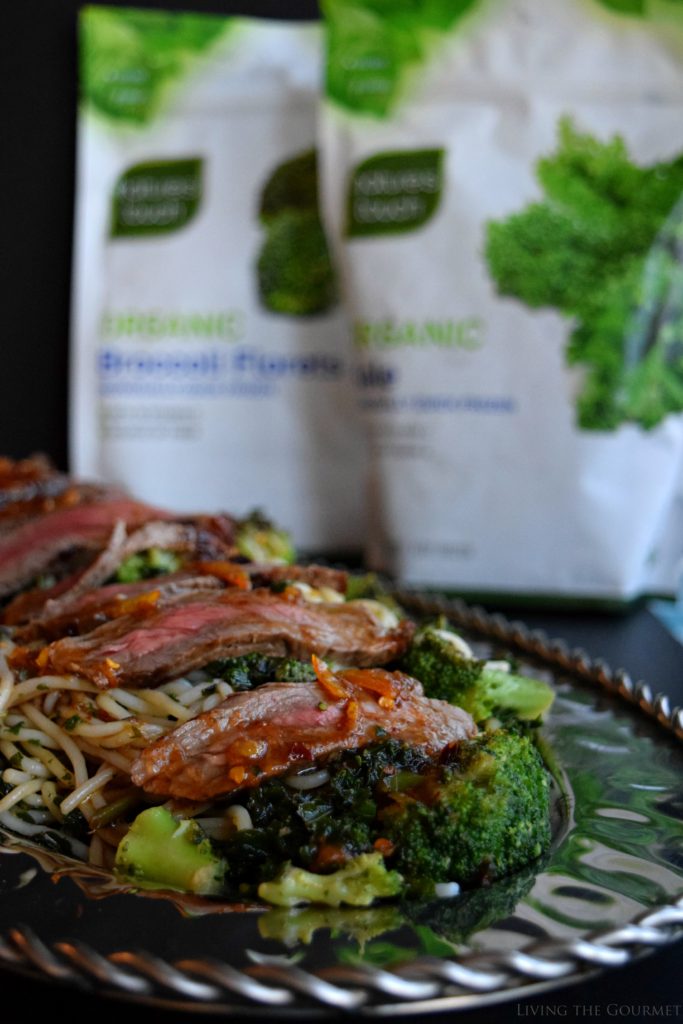 For example, I just recently prepared a dinner party for a friend of mine and her sister, and I wanted to put together a mango and wild blueberry parfait. Yes, I'm aware it's the dead of winter, but what better dessert to follow a sirloin stir-fry topped with a Sweet and Spicy Orange Sauce than a mango and wild blueberry parfait? None, of course. I didn't particularly care what time of year it happened to be, I needed to 'Get a Taste of Adventure.'
Naturally, being 'gourmet,' one of the things I've had to learn how to do is keep my supply of quality ingredients stocked regardless of what may or may not be in season. So, for example, while making my supply run to ShopRite to pick up what I needed for the dinner party, I selected a few packages of Nature's Touch organic frozen fruits and veggies – which are located in the freezer section of your local ShopRite's produce department. Aside from being picked and packed at their peak for maximum taste and nutritional value, these products are also pesticide-free in addition to being organic, making them a great health-conscious choice and are also super convenient.
For today's recipes, I selected Nature's Touch Organic Broccoli, Nature's Touch Organic Kale, and of course the Nature's Touch Pesticide-Free Mangoes as well as Nature's Touch Pesticide-Free Wild Blueberries.
First thing's first, I started off by preparing the Sweet and Spicy Orange Sauce, which I put together with freshly grated ginger, garlic, soy sauce, red pepper flakes, orange marmalade, sesame oil, and cider vinegar in the quantities outlined below.
After that, I prepared the rice noodles, and cooked the sirloin as outlined. I then heated a large cast iron frying pan with olive oil and garlic, and sautéed that with the frozen kale for about three minutes, and then did the same for the broccoli.
Once that was done, I plated the rice noodles, and tossed them with the sautéed kale and broccoli florets, and then arranged the sirloin in strips across the top of the plated noodles to create an Instagram-worthy presentation, followed by a drizzle of the sweet and spicy orange sauce – and I was done. Speaking of a presentation worth sharing with your friends on Instagram, don't forget to share your favorite recipes using Nature's Touch frozen fruits or vegetables on Instagram for a chance to win a Foodie Trip Adventure of your choice to Chile, Belgium, or Canada to visit a farm where Nature's Touch gets its supply from, along with other prizes such as a free NutriBullet® or grocery gift cards. For more info, check out www.NaturesTouchContest.com. You'll have now until 5/31/17 to enter!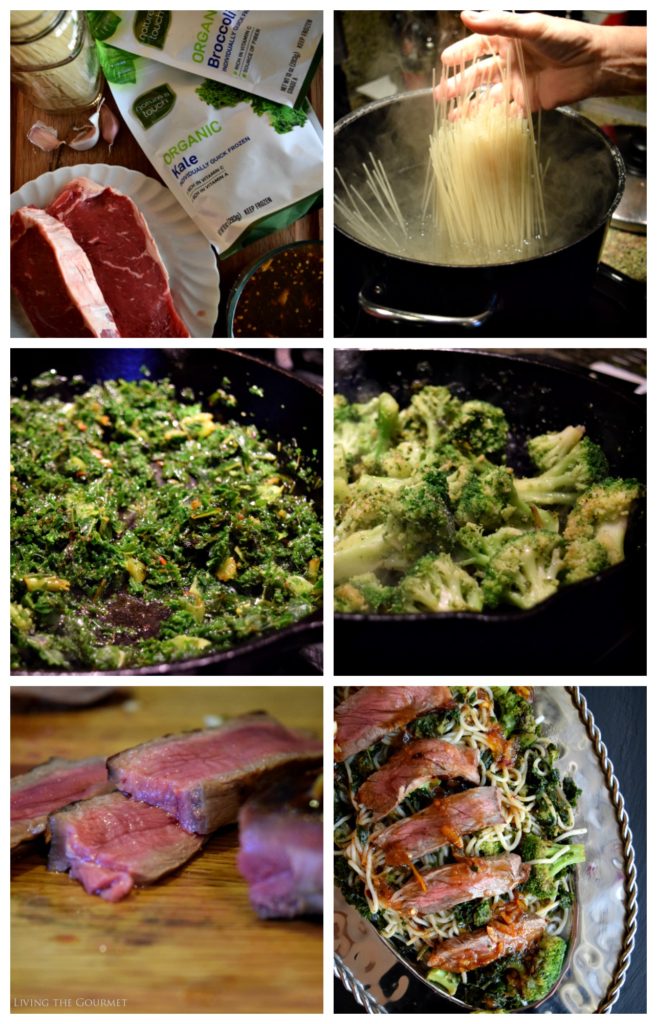 Print
Recipe Card powered by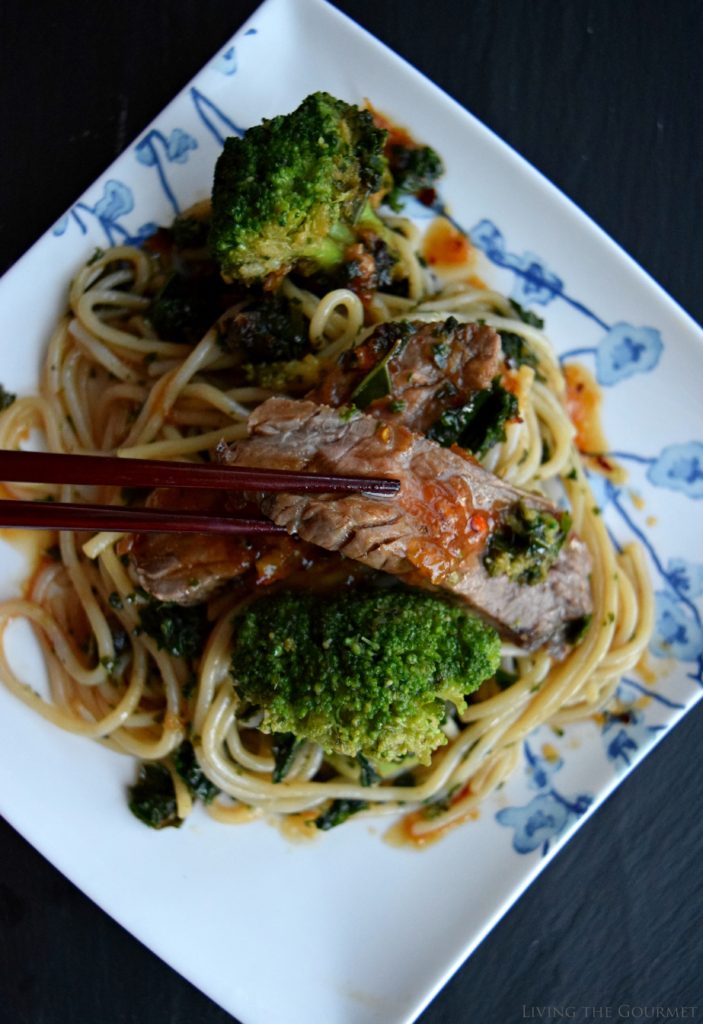 Now, for dessert I started out with freshly whipped cream, and then layered this into parfait glasses with honey, chopped pecans, Nature's Touch Pesticide-Free Mangoes and Wild Blueberries. For the parfait I left the fruit frozen, since it gives the whipped cream a nice texture – if you've ever had semifreddo, that's a bit what this is like. Simple and delicious.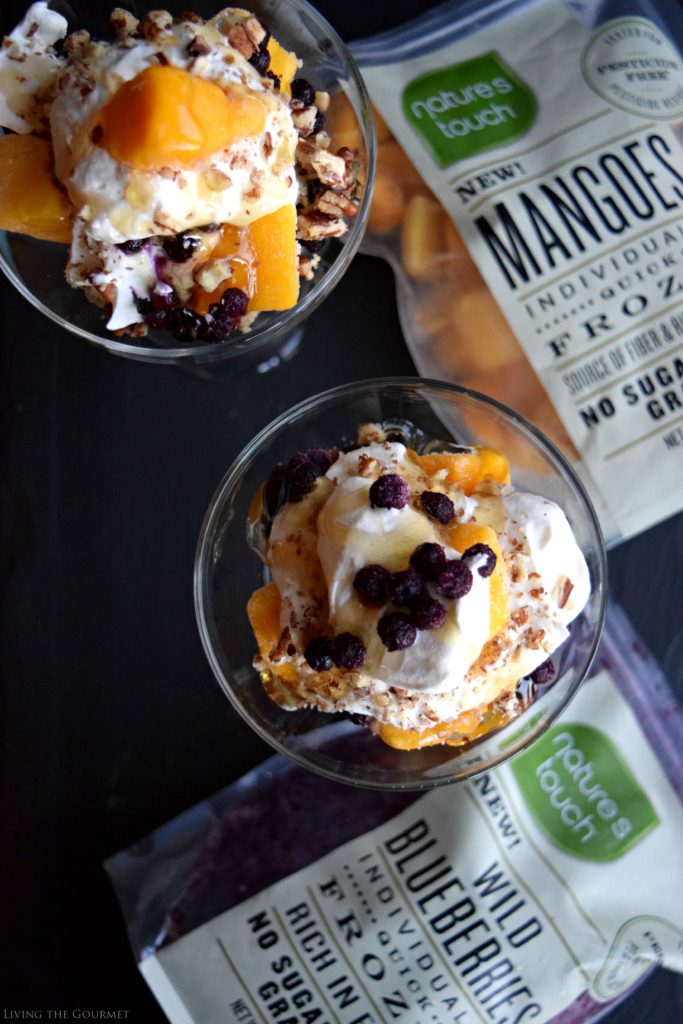 Print
Mango and Wild Blueberry Parfait
---
Fresh whipped cream
Chopped Pecans
Honey
Nature's Touch Pesticide-Free Mangoes
Nature's Touch Pesticide-Free Wild Blueberries
---
Instructions
In a parfait glass alternate the whipped cream, chopped pecans, honey, mangoes and wild blueberries, to your hearts content.
Recipe Card powered by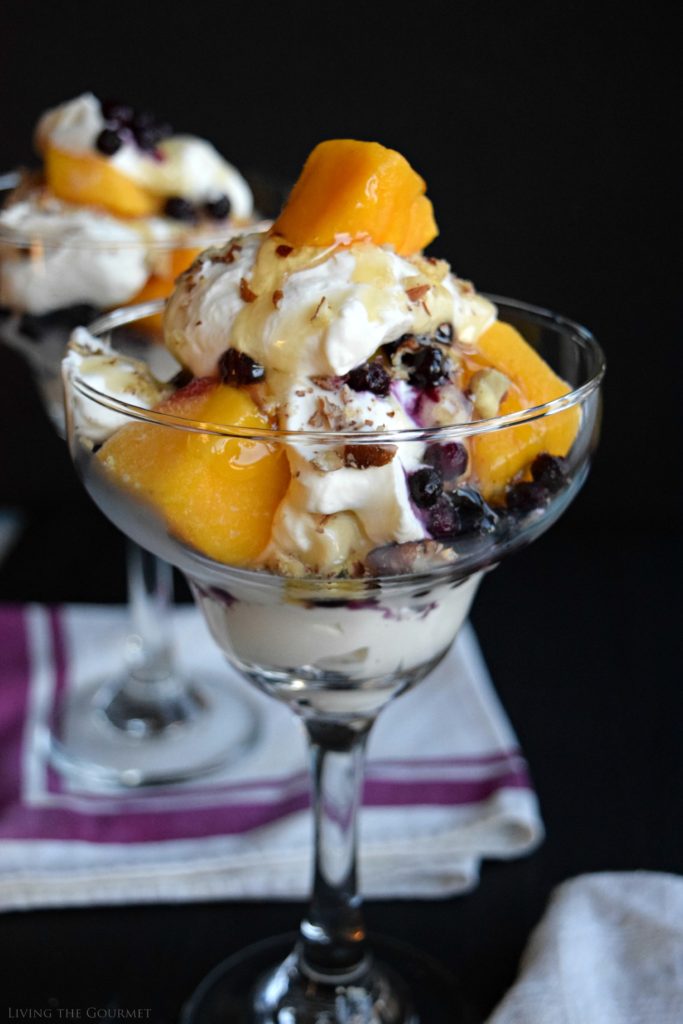 Pick up all your Nature's Touch frozen fruits and vegetables at ShopRite! What are some of your favorite year round recipes?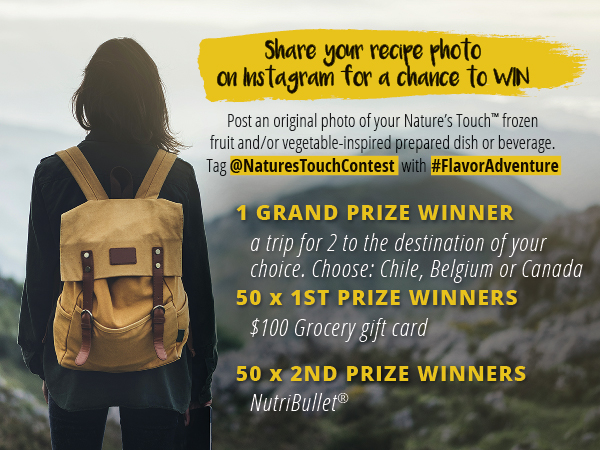 We would love to see what you create with Nature's Touch products. Be sure to share your creations on Instagram and tag @NaturesTouchContest with hashtag #FlavorAdventure!
0