Give yourself a break without the guilt with a soothing cup of tea and the delicious and nutricious variety of VitaTops!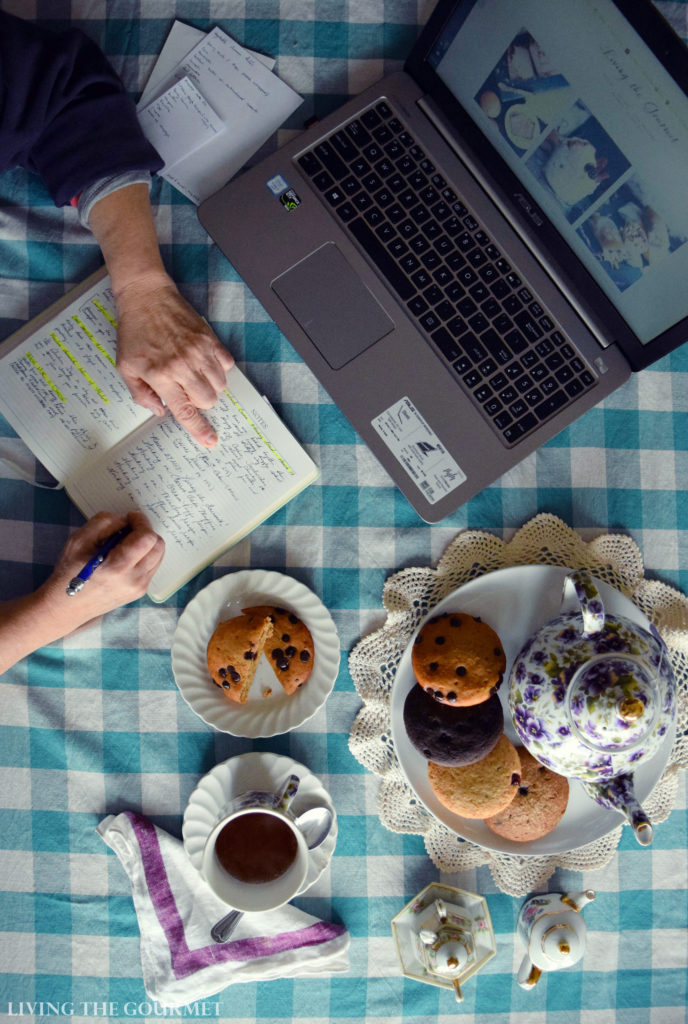 Mark Twain once remarked to "Be careful of reading health books," since "You may die of misprint."
This is a view that, quite honestly, I do in fact share. By trial, error, and with an eye towards practicality, I've discovered that 'common sense' is perhaps the best guide towards managing the overwrought 'organic chemistry set' that is the human body.
However, what does one do when one's job, very often, defies such common sense? After all, part of my job description is coming up with new and delicious ways for people to indulge themselves – gastronomically speaking. When I'm not in my test kitchen preparing food, or at my set plating food for photos, it's a safe bet to say I'm at my desk writing about food. In other words, 'common sense' in this case is a bit of a hard commodity to come by, replaced largely by a single minded focus on the 'fun' part of the culinary spectrum.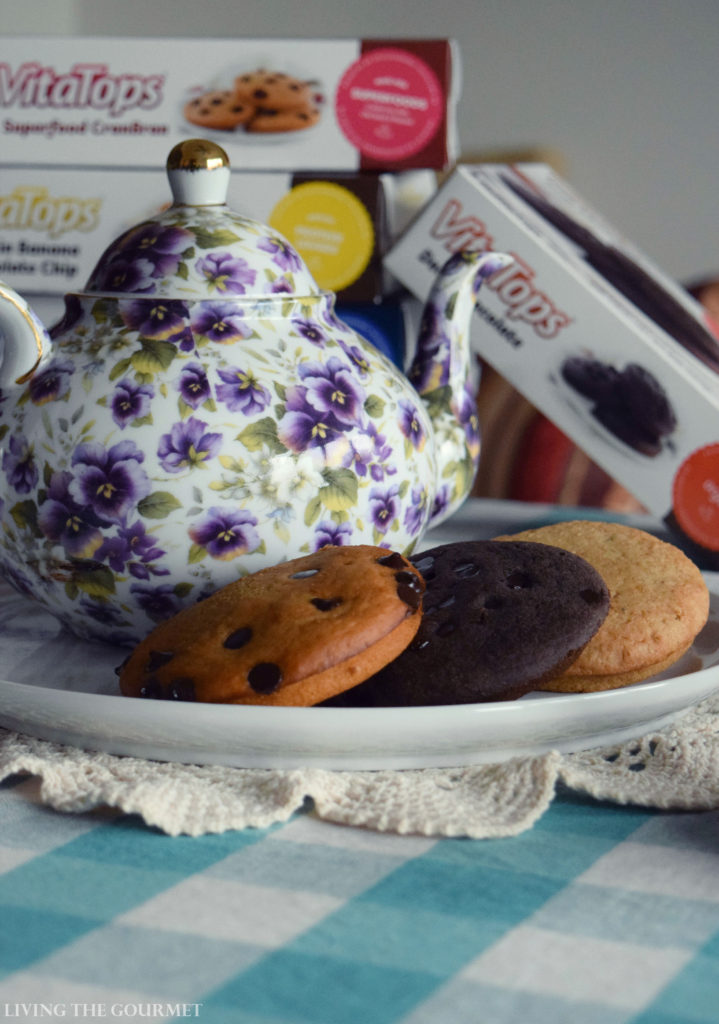 Unfortunately, the 'fun' part of the spectrum is also, typically, the most fraught with 'guilty pleasures.'
To complicate matters further, my idea of 'relaxing' largely involves sitting out on my porch or beside my bay window reading industry-relevant articles aka food magazines.
Yes, in my day to day food of all kinds is simply everywhere. Such troubles, I know.
In other words, there's constantly something 'tempting' my appetite. To make matters worse, an essential part of what I do is to keep the foods I'm surrounded by new, fresh, and inviting. Every plate and every recipe of every post is something 'new' – a new adventure for the palate.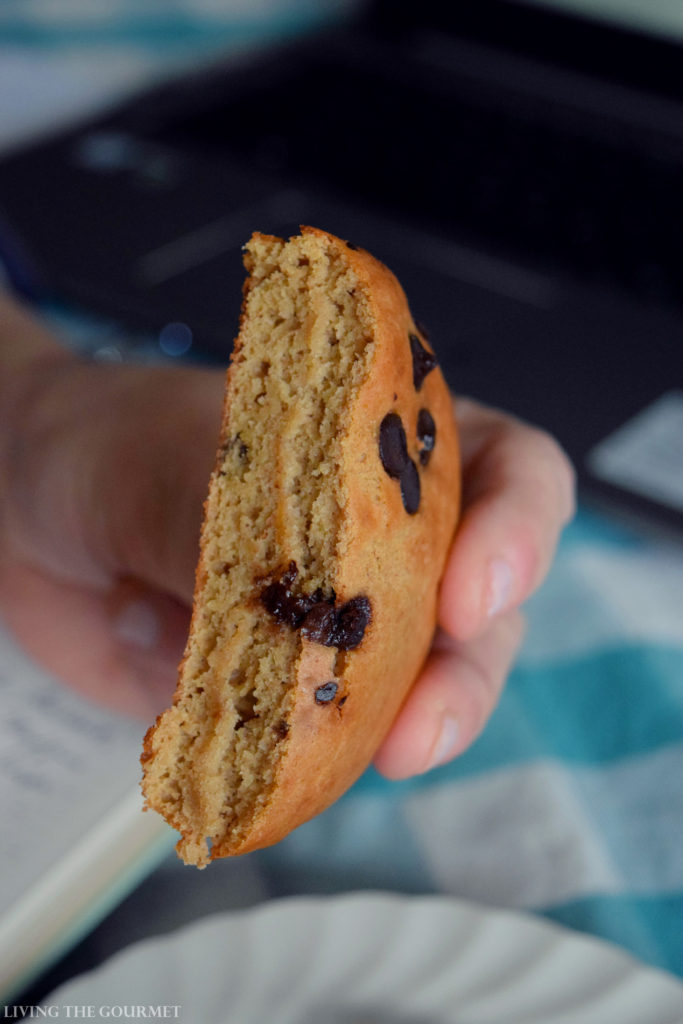 In other words, it's a constant wave of 'temptation,' a constant pull away from the 'common sense' I mentioned earlier.
Thus, whether it's a craving born from an afternoon spent in the test kitchen, or 'desk anxiety' conjured from a blank page that needs filling ahead of a post's deadline, cravings crop up at a veritably ceaseless rate. For the weak-willed, this of course would spell ruin for the 'organic chemistry set' of the body.
For that reason I like to keep snacks or minor indulgences ready at hand. Whether it be for snacking when a particularly dire case 'desk anxiety' strikes, or when I'm on my porch paging through a food magazine and want quick bite to make the scene complete, having healthy alternatives at the ready is a big plus.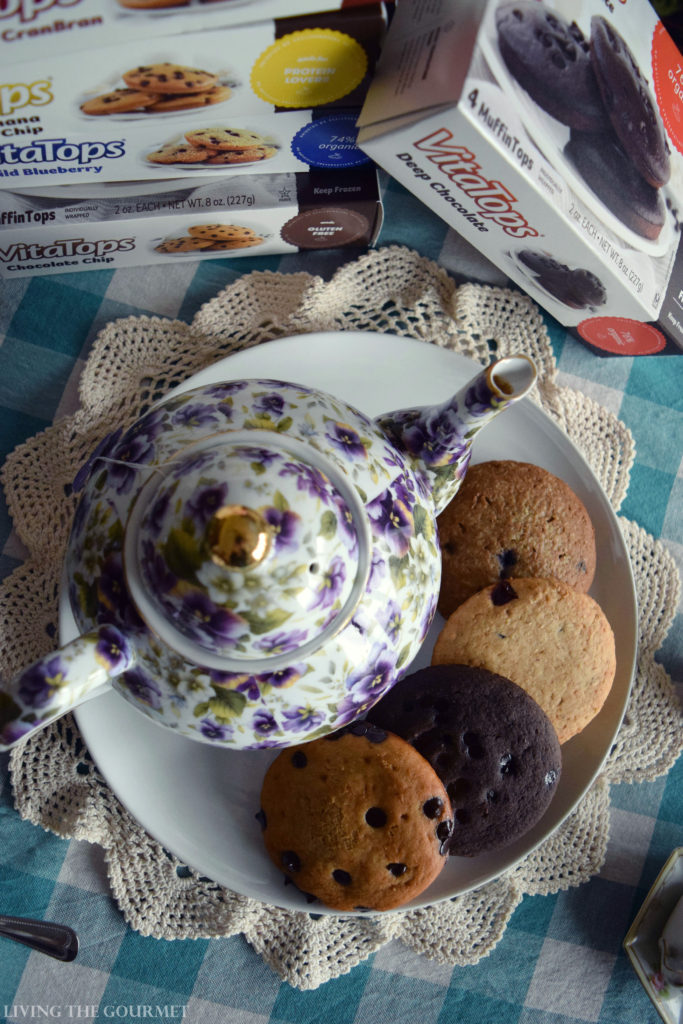 A favorite of mine is an item my daughter happened upon at Stop & Shop some weeks back – VitaTops. I wrote originally how I was, admittedly, somewhat skeptical, since, if we're to be honest, the cliché of "guilt free alternatives" tasting like, well, "guilt free alternatives", far too often proves to be a truism.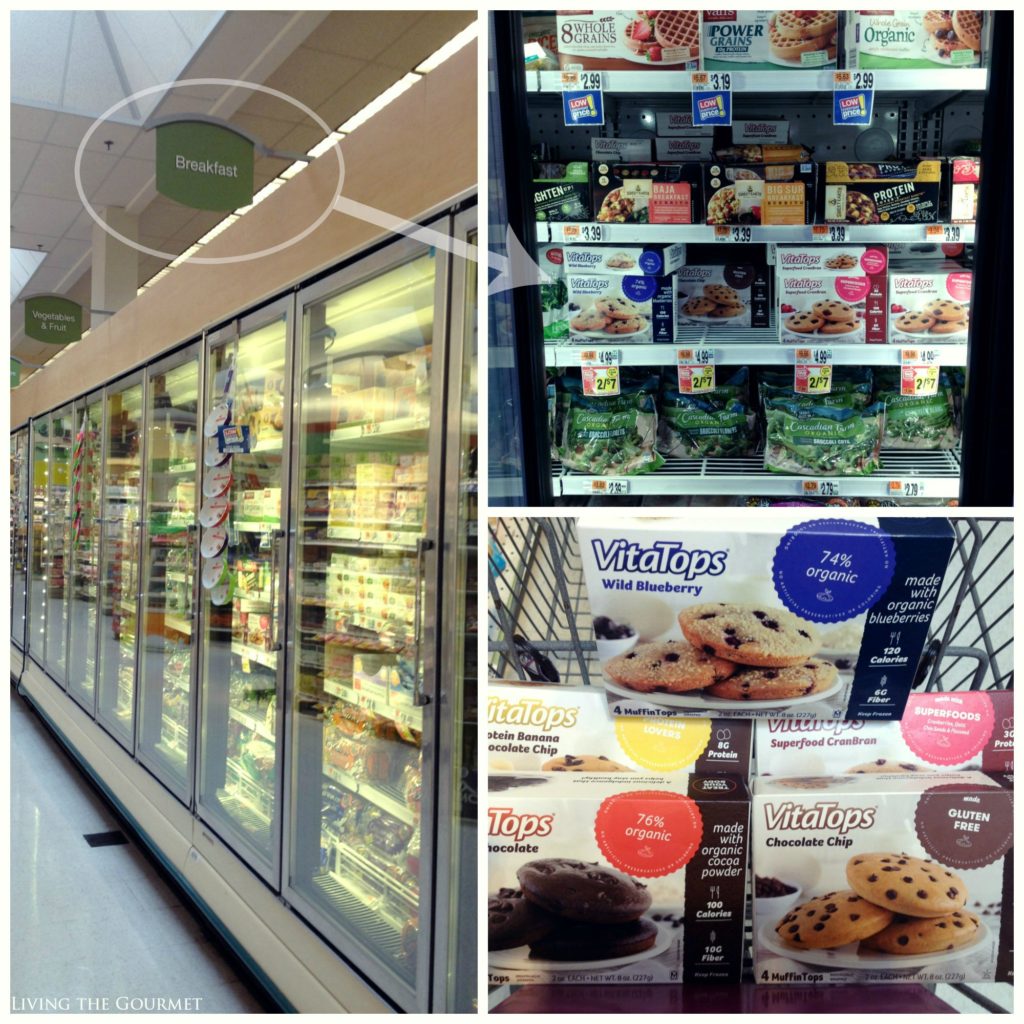 Gladly, that's not the case with these.
To break it down, these guilt free snacks are packed with a wide range of nutritional benefits, and are prepared using only clean and simple ingredients. For example, the Superfood CranBran – prepared with chia seeds, oats, cranberries, and flaxseeds – contains three grams of protein and six grams of fiber per serving, in addition to a range of vitamins, and all of this comes at a cost of just half a gram of fat and one-hundred and twenty calories. Similarly, the Protein Banana Chocolate Chip flavor features a whopping eight grams of protein per serving, alongside the aforementioned six grams of fiber and vitamins. Since these are conveniently packed, it means whether I'm behind my desk or on the go, these are readily available snack.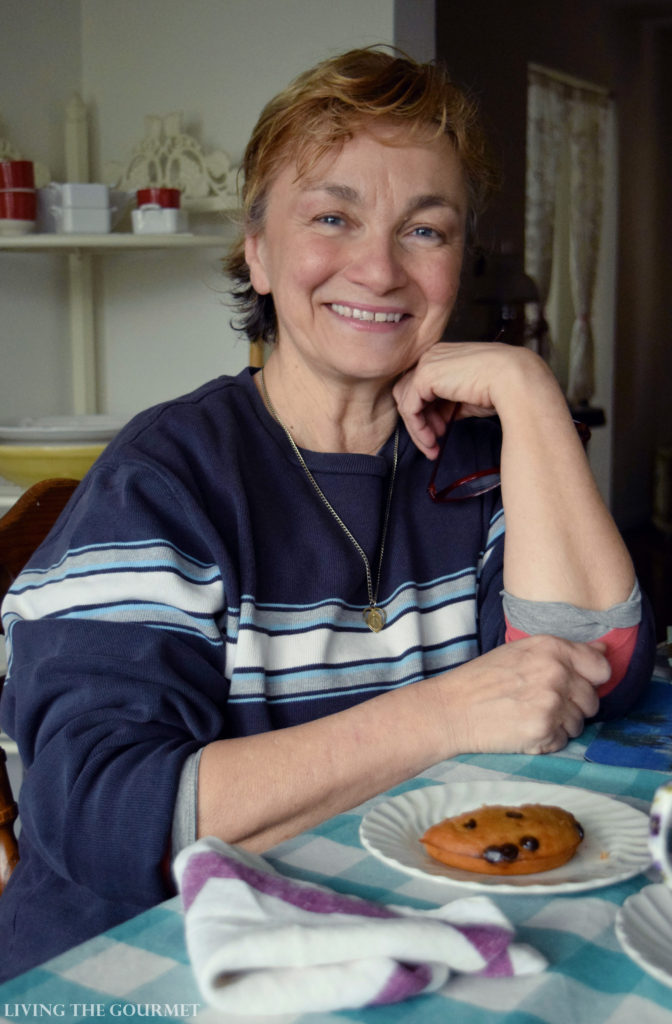 Nutritious, indulgent, waist-friendly, and convenient, these are hard to go wrong with, especially for someone like me who's always looking for new ways to sate a midday craving…or a morning craving, or really an 'any time of day' craving. What's your favorite VitaTop or which one are you most interested in trying? We would love to hear from you!
Check out the store locator to find Vitatops near you!
Enjoy with Love!
0