This shop has been compensated by Collective Bias, Inc. and its advertiser. All opinions are mine alone. #VivaLaMorena​ #CollectiveBias
Meatless meals get a spicy makeover with these zucchini boats stuffed with rice and beans with chipotles in a adodo sauce!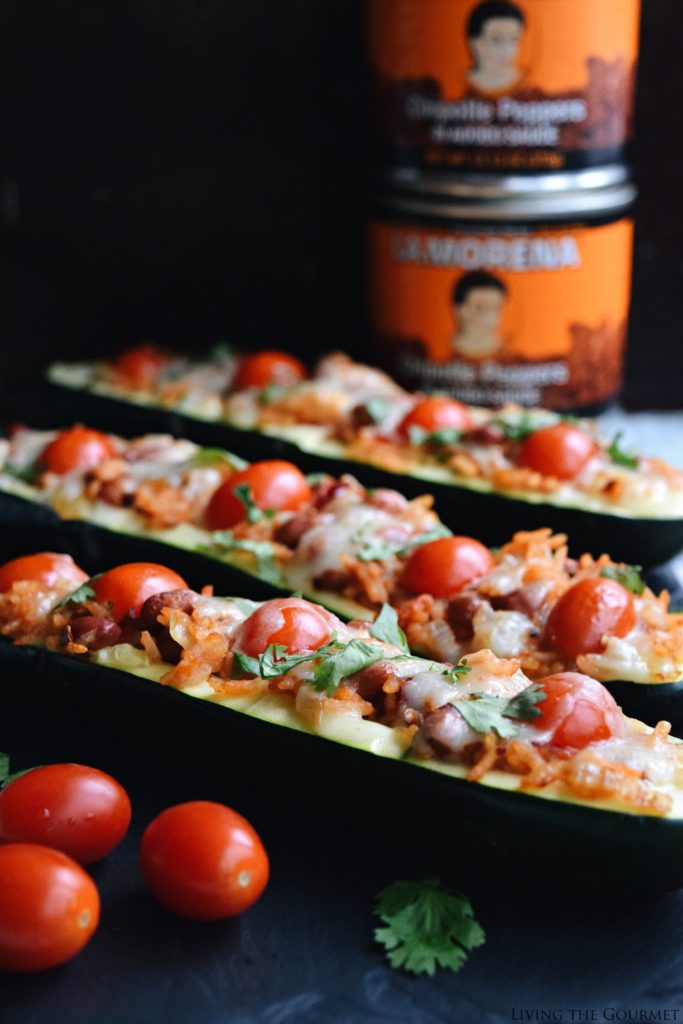 In the Phaedrus, Plato through the voice of Socrates, expounds upon the virtue of simplicity while imploring the work's namesake not to 'drown me in a sea of words' – don't give me that look.
While I've often spoken of the importance of simplicity here on Living the Gourmet, talking about how it lends an 'elegance all its own' to plating, recipes, and presentation alike, there is also another key virtue when it comes to cooking – versatility, and this is especially true of ingredients.
Consider that the current culinary landscape is becoming more and more like an invisible, though loudly trumpeted 'Tower of Babel,' broken more and more into a mosaic of 'food tribes.' Just last July the L.A. Times ran an op-ed by Robin Rauzi about how these food tribes have positively 'ruined' the backyard barbeque scene. While I myself probably wouldn't go quite that far, I've found myself in similar situations of late, since most of my dinner parties and gatherings are increasingly populated by guests sporting newly acquired aversions to gluten, or feature newly minted vegans and vegetarians, and of course those doing their best-worst impressions of our cave dwelling ancestors.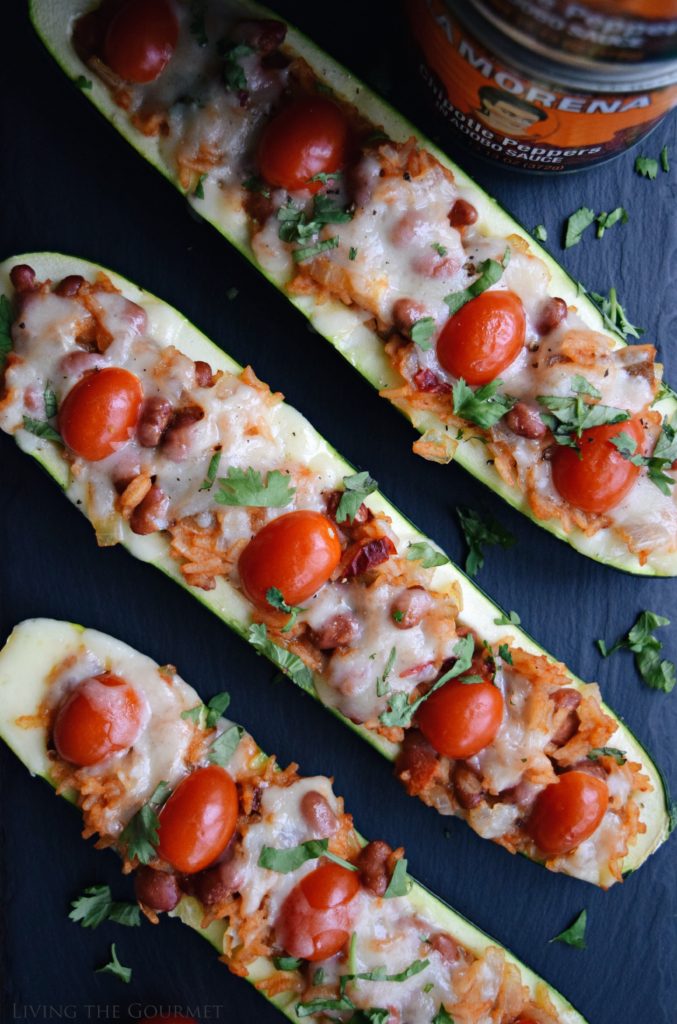 That being said, crafting a dish that satisfies at least several such prerequisites for consumption can certainly be a challenge. However, this becomes much less difficult if you keep your pantry stocked with a few 'key' ingredients that can deliciously and safely bypass a number of those restrictions. Remember, cooking techniques largely carry across dietary restrictions – it's the ingredients that become tricky.
Take for example the Lenten season, when previously non-food tribal guests have morphed into abstaining observers of the season's dietary restrictions. This was precisely my predicament the other night when I invited a close friend of mine over for a relaxed dinner. The evening saw us seated around my kitchen counter with a mackerel cream cheese dip (the recipe for which I'll be posting later next week), paired with sliced cheeses and Italian bread.
It was a night free of food-tribe pitfalls…until my son arrived.
Now, my son is typically modern minded to a fault, the first to poke fun at those 'who seek to cloak themselves in the faux-virtue of self-imposed gastronomic restrictions' as he puts it. Yet…he was the night's surprise 'food tribalist.' No one is immune, it seems. It was Lent, and that meant he had warded off the consumption of "Any lifeform possessed of a sentience higher than that found in plants." Yes, the wording is almost exact.
My son observing Lent…it is a sign of the End Times.
However, with a bit of forethought, I had preempted this from sinking what was intended to be a relaxed evening. You see, the evening's main course was a tray of 'Zucchini Boats,' which, naturally, are completely meatless. You see, my own Lent tradition, which really goes back to when I was a kid, was simply not to think of 'meatless meals' as being 'meatless,' that they should be as delicious as anything else you would eat during the rest of the year.
Going back to what I was speaking about before, the star ingredient in today's recipe is what makes the Zucchini Boats perfect not only for a relaxed dinner party, but also as a fun meatless meal during the week.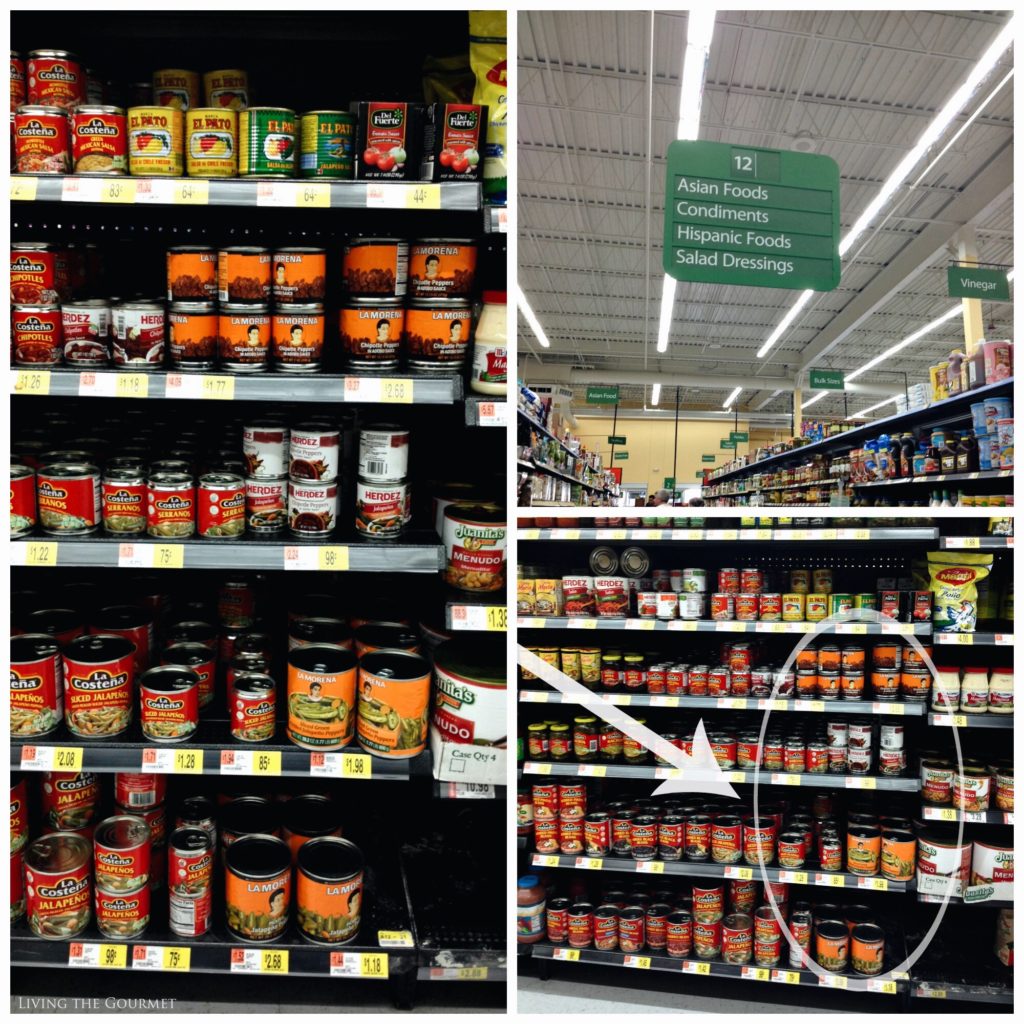 To start things off, we begin by heating a cast iron frying pan with olive oil. After that, add in about two cups of cooked rice along with the coriander and cumin outlined below. Once that's done, add in chicken stock, and let that simmer over low heat.
Now, this next part is what gives the boats their smoky flavor and their kick – LA MORENA® Chipotle Peppers in Adobo which I picked up during my most recent trip to Walmart. Be sure to find LA MORENA® in the Hispanic aisle of your local Walmart.
We add the chipotles in with some thick salsa, grated Parmigiano cheese, the beans, and then we toss it together. LA MORENA® is the key ingredient I was talking about earlier, providing a high quality product that adds layers of spiciness and smokiness in a vegetarian-friendly way, making it great for any night of week. That aside, they provide a high quality product with ingredients I trust, which is precisely why I keep it stocked in my pantry.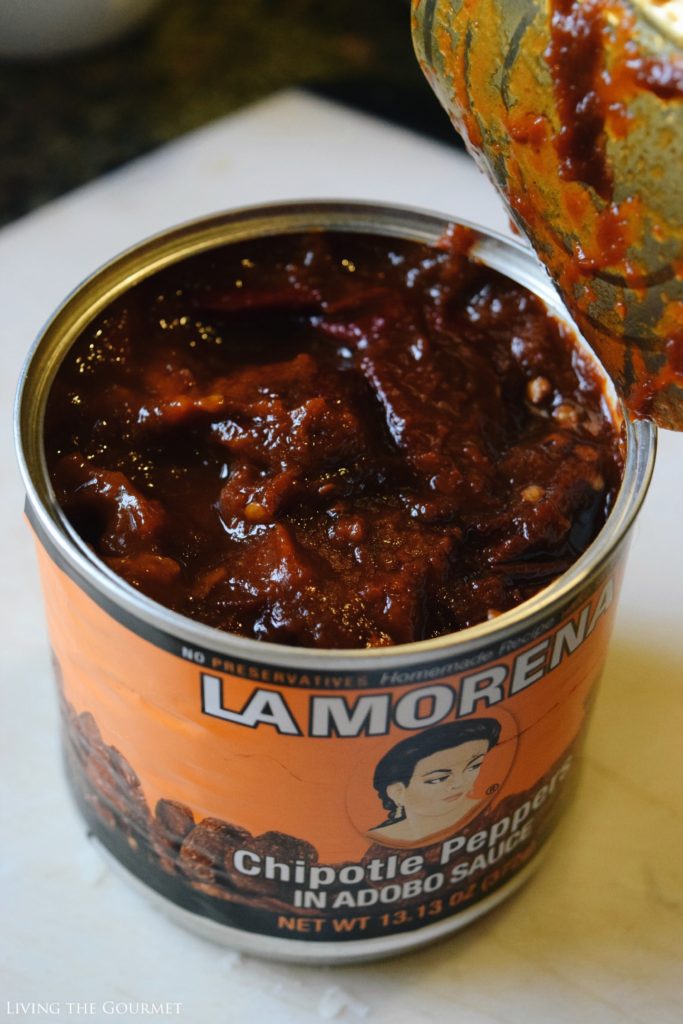 Once we've set that aside, prepare yourself for the fun part of this recipe – carving the zucchinis.
After carving up the zucchinis as shown below, place the resulting 'shells' in a baking pan, fill them with the rice and beans mixture, and then top with cheddar cheese and halved cherry tomatoes, bake and finish them off by garnishing with fresh parsley, and you're done.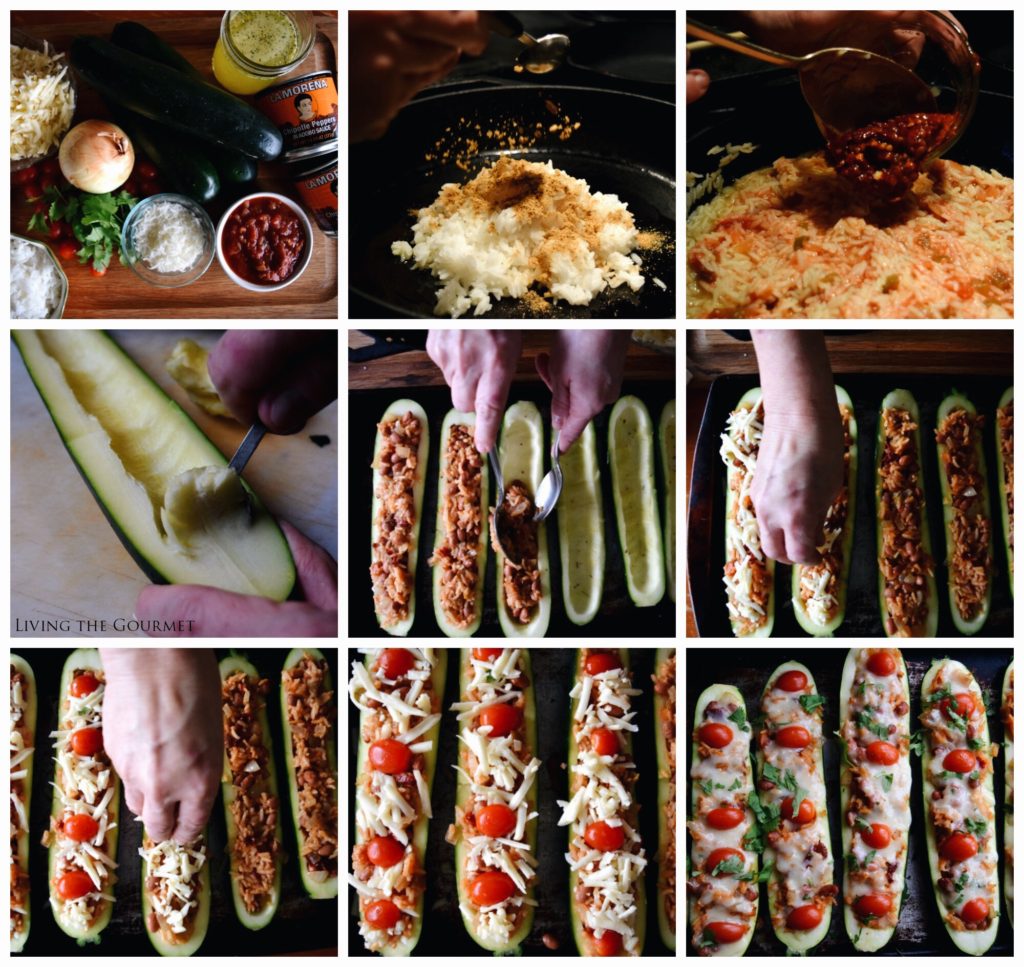 Print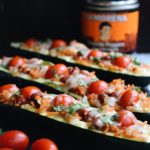 Spicy Chipotle Zucchini Boats
---
Author:

Prep Time:

10 minutes

Cook Time:

25 minutes

Total Time:

35 minutes

Yield:

6

-

8

1

x
3

–

4

fairly large zucchini

2

tbs. olive oil

1

medium onion – chopped

2 cups

cooked rice

2

tsps. ground coriander

1 tsp

. ground cumin

1 cup

chicken stock

4

LA MORENA® Chipotle Peppers in Adobo – chopped

2 cups

pink or red beans – rinsed and drained

1 cup

thick salsa

¾ cup

freshly grated Parmigiano cheese or grated Romano cheese

1 cup

grated cheddar cheese – white or yellow
Italian parsley or cilantro – chopped
Halved cherry tomatoes
---
Instructions
Preheat Oven 350 degrees F.
Heat a heavy cast iron frying pan with the olive oil. Add the rice, coriander, and cumin and stir. Pour in the chicken stock and simmer on a low heat. Add the LA MORENA® Chipotle Peppers in Adobo, salsa, grated Parmigiano cheese and beans and toss.
Turn the heat off and set aside.
Cut each squash in half lengthwise and use a small spoon to scoop out the flesh.
Place the zucchini shells in a baking dish and fill them with the rice mixture, sprinkle with the grated cheddar cheese and then press the halved tomatoes into the zucchini.
Garnish with the chopped parsley or cilantro
Bake for 15 – 20 minutes.
Recipe Card powered by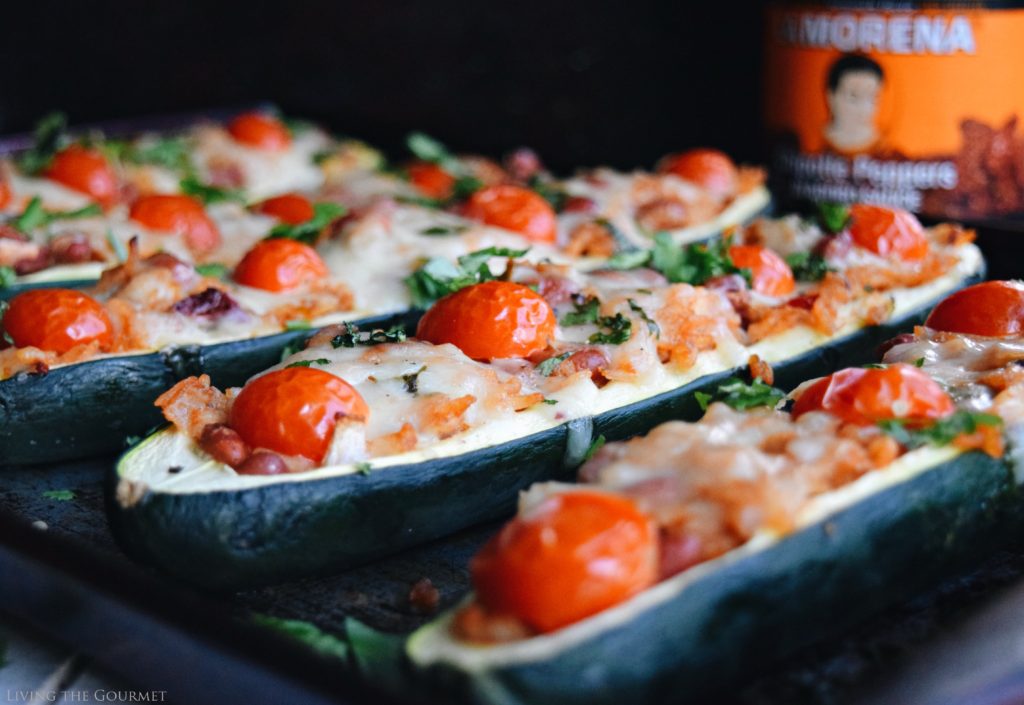 What are some of your favorite Lenten recipes or memories? We would love to hear from you!
For more inspired recipes such as this, check out the LA MORENA® social hub for more delicious meals and dishes!
Enjoy with Love!
1