Enjoy the wholesome goodness of Kemps Yo² Frozen Yogurts with your favorite toppings or simply, on their own. It has all the flavor your crave and the goodness you demand!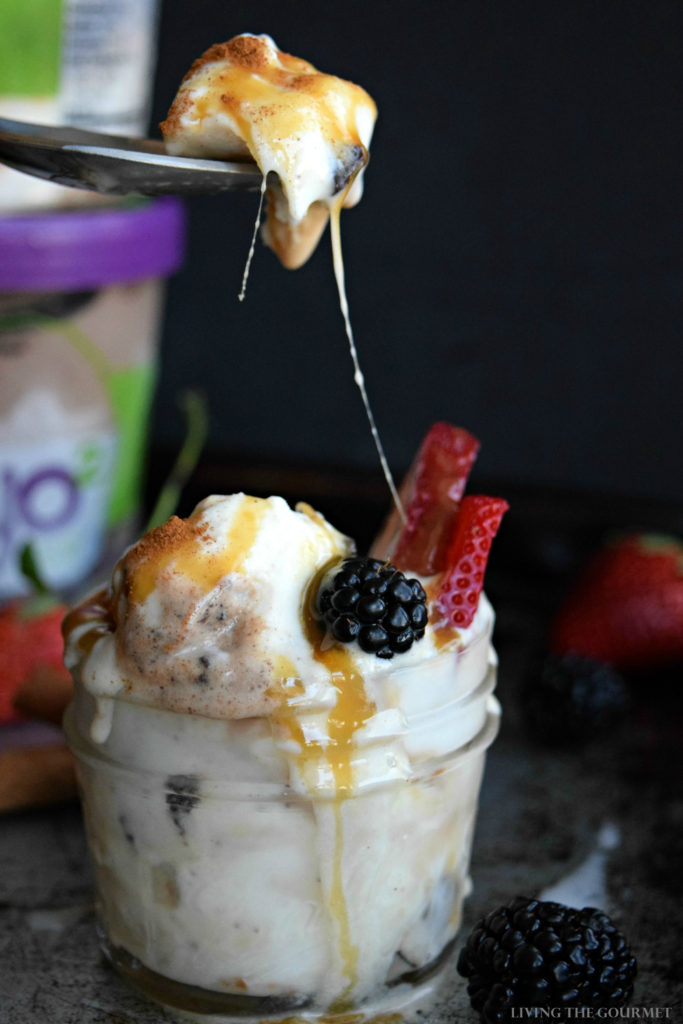 It's a mantra that all who know me have become very familiar with. "I don't want a vacation, I just want to sit out on my back porch with a magazine, a coffee, and nothing to do or think about." It has become a mantra, because this rarely ever happens, and when it does it's quite the event…for me. You see, just this last week, when we were treated to what I'll call our first 'spring-like day' here on Long Island, I made a valiant attempt at making use of the porch. I had nothing immediately pressing on my schedule for the day, and so I made the cursory preparations. I prepped a single-serve espresso, selected my most recent unread magazine, and taking deliberate effort to leave my phone behind, out onto my porch I dared to venture.
I'm the adventurous type, in case you hadn't caught on.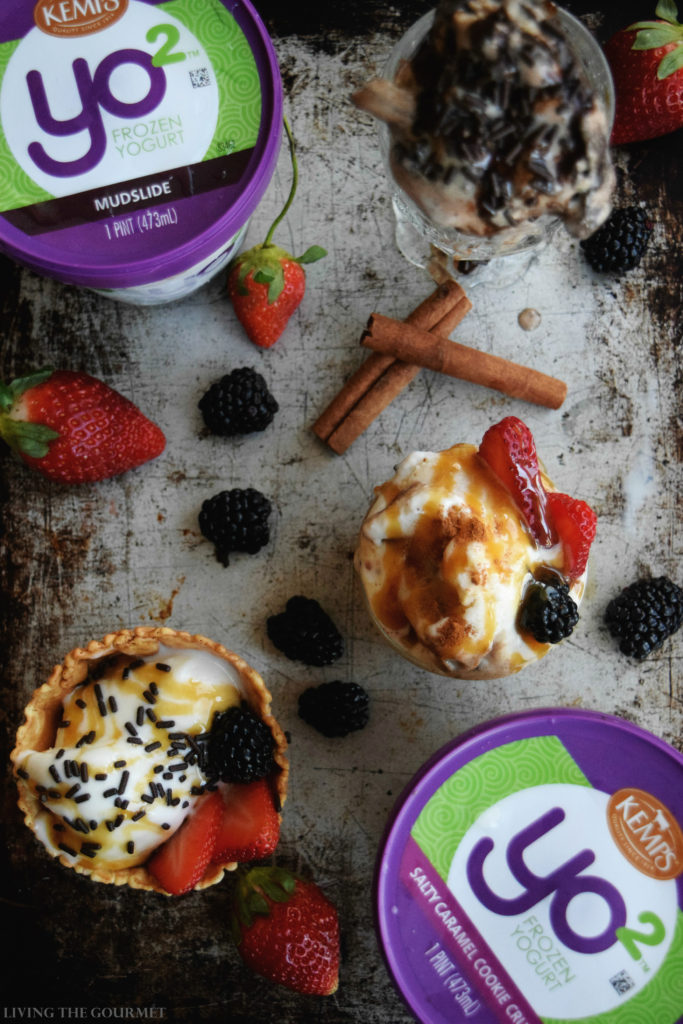 No, the phone did not ring behind me as soon as I sat down, and no the weather didn't nefariously turn against me the moment I turned my eyes skyward. Nothing so predictable. In fact, everything remained, quite enjoyable and agreeably, pristine. The scene was classic, almost as if plucked from a Hemingway page. My neighbors were busying themselves with their boats, preparing for the coming season, and a lone squirrel dug aimlessly about my yard, pausing here and there to sniff the air and scan his surroundings.
These first echoes of the coming summer are perhaps my favorite time of year, like those precious few moments just before the sun rises and the day groans to life.
A guiltless pleasure, to be certain.
"You can't have your cake and eat to," the saying runs…or can you?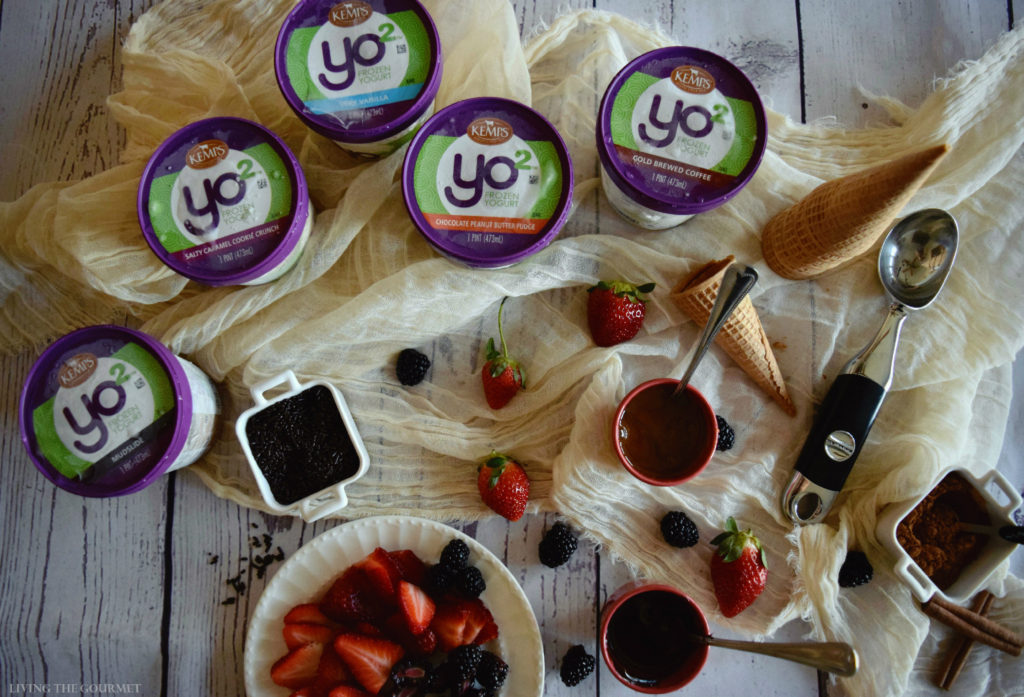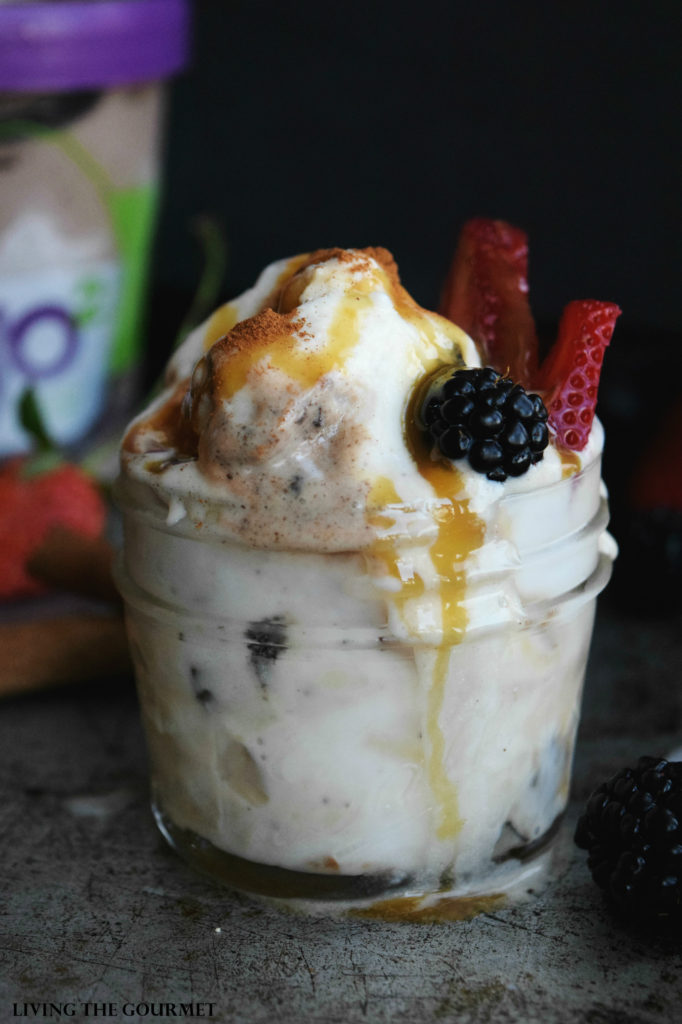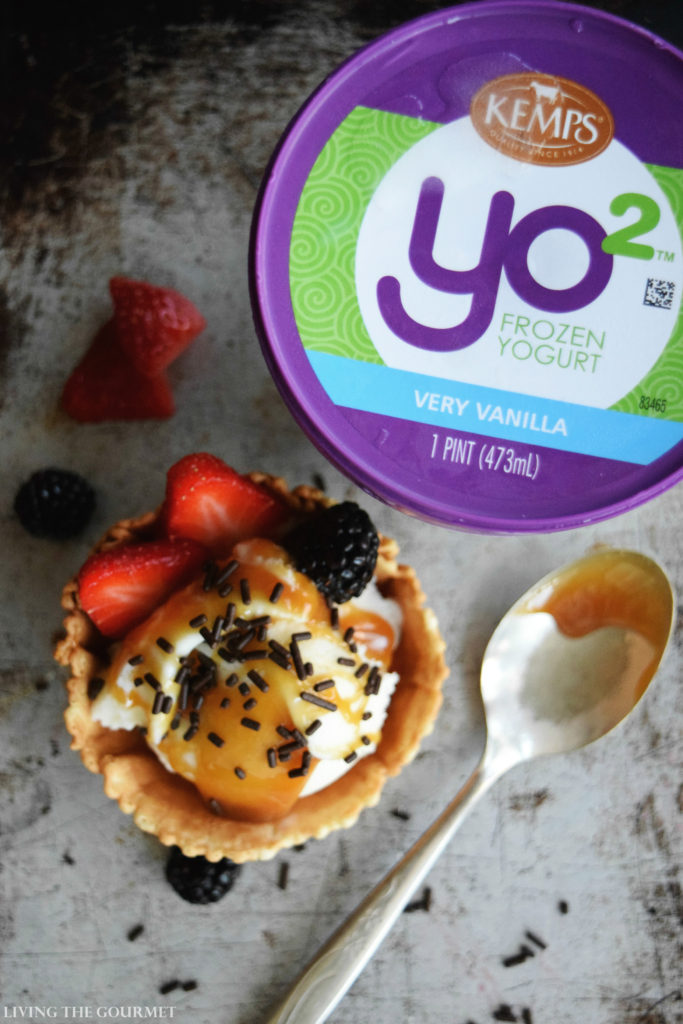 You see, I'm a firm believer, as I've written here many times, that presentation is key to enjoying any meal, as we "eat first with our eyes," as I have said. I found myself trying to imagine what I would have wanted in that moment on that spring afternoon – how best to 'have' the surroundings and 'enjoy' them too.
First things being first, I would want to keeps things fun and indulgent, but without feeling guilty. The item, of course, would have to be something sweet. Instantly, I found myself thinking back to childhood memories of balmy summer days and big bowls of ice cream.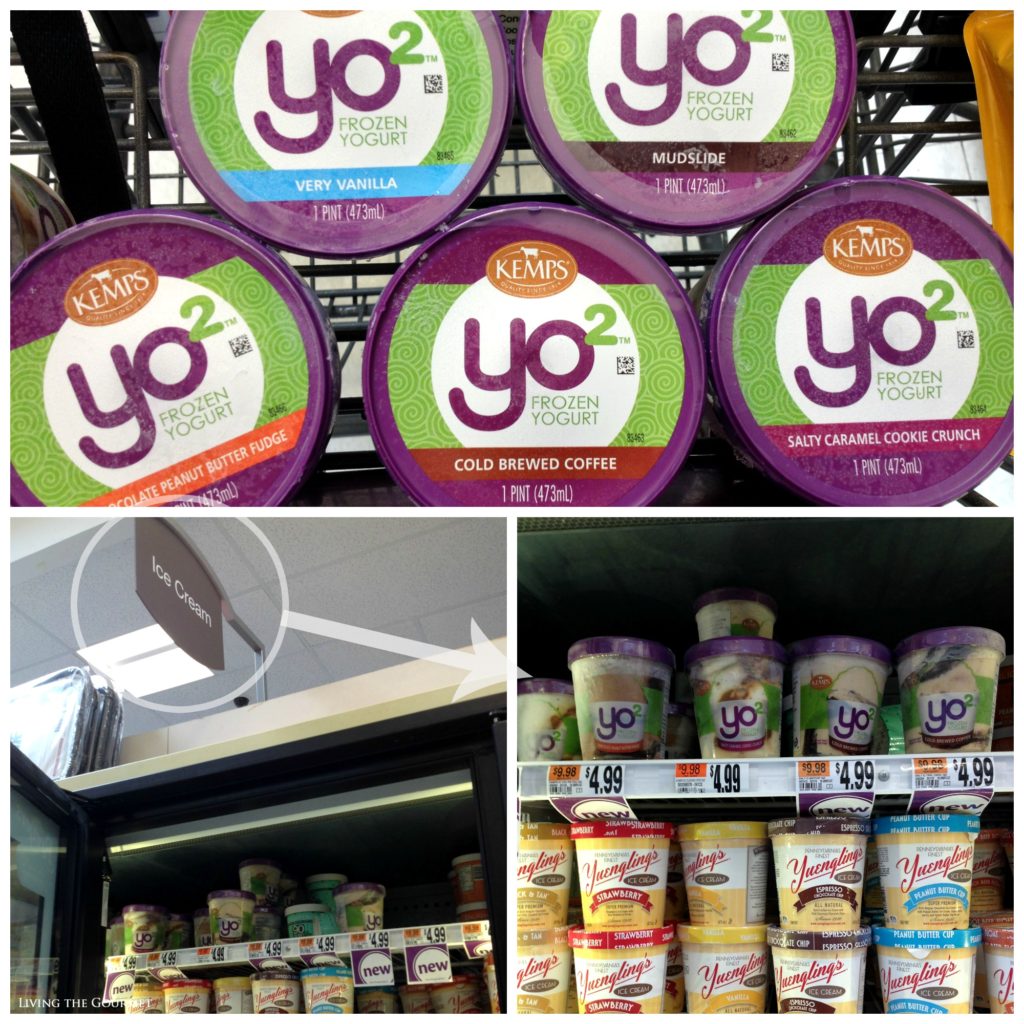 That, of course, brings us to today's treat – Ice Cream Cones and Bowls featuring Kemps Yo², a clean label frozen yogurt featuring no high fructose corn syrup, no artificial flavors, and no artificial growth hormones. You can find Kemps Yo² in the ice cream aisle of your local Stop & Shop.
I started things off with their Very Vanilla flavor, which I prepped with fresh fruit, warmed caramel, and chocolate sprinkles as shown below in a sugar bowl. My son, of course, preferred the 'Mudslide' flavor, a decadent combination of cookie chunks, chocolate, and fudge, which he took in a cone, and of course my daughter simply adored the Salty Caramel Cookie Crunch – which is exactly as decadent as it sounds.
As shown below, I dressed up the cones and bowls with warmed fudge, caramel, fresh fruit slices, an even a sprinkle of cinnamon, making these perfect for any summer get together, or, best of all, just because.
How do you enjoy Kemps Yo²? We would love to hear from you!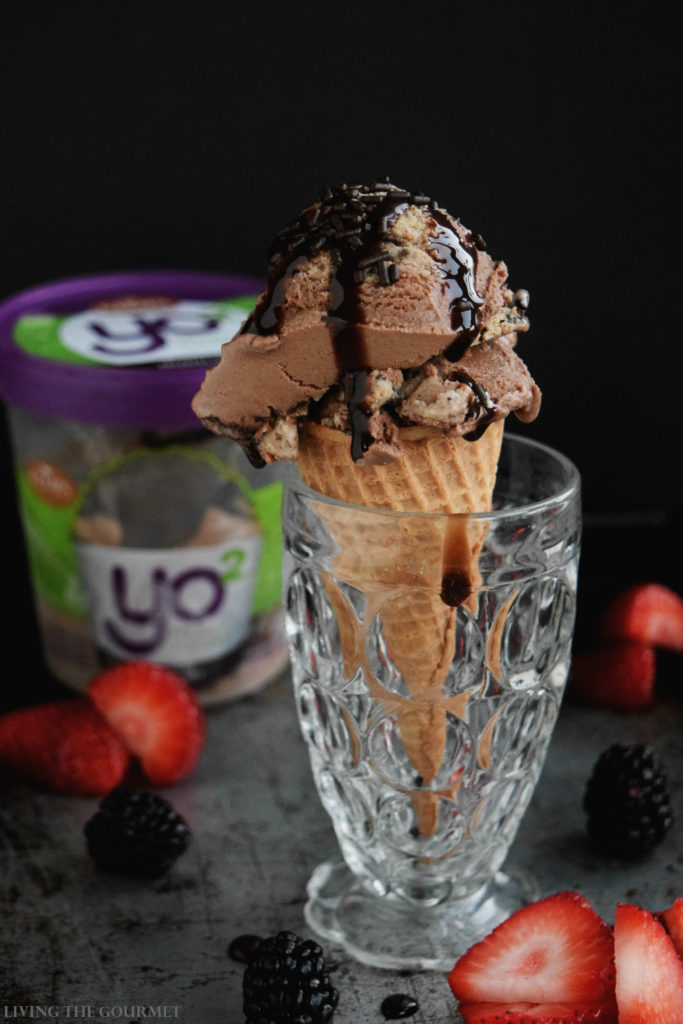 Enjoy with Love!
1