This Ricotta Cheesecake is light and airy- a delicious cross between a spongecake and a cheesecake. Treat your Valentine to this light and luscious dessert today!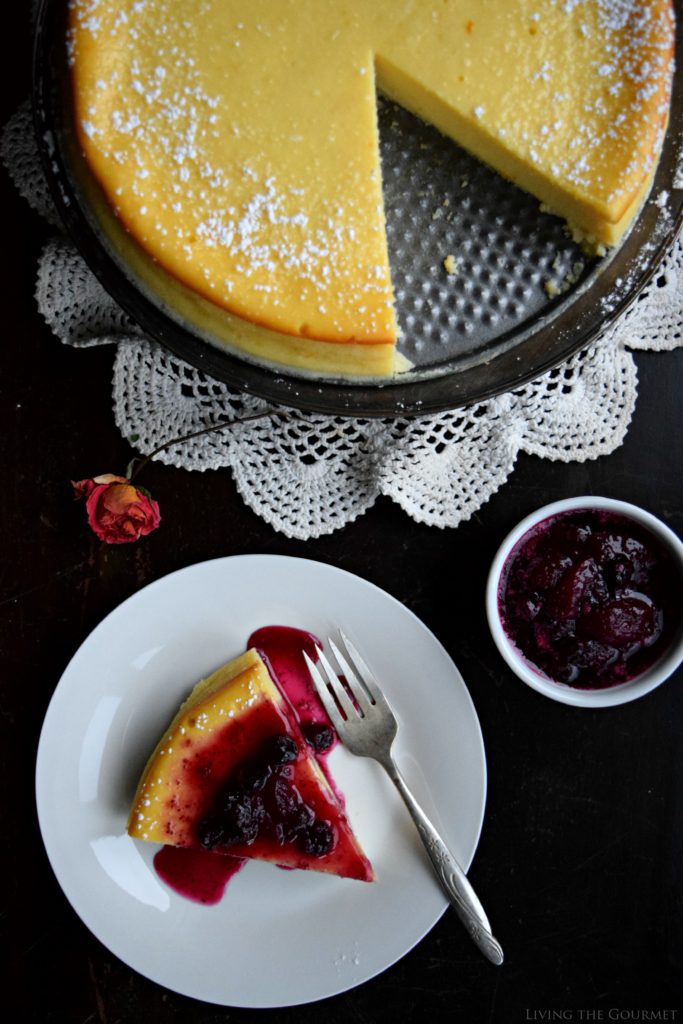 "I'm not sentimental- I'm as romantic as you are. The idea, you know, is that the sentimental person thinks things will last- the romantic person has a desperate confidence that they won't." ― F. Scott Fitzgerald
Words have never been more true – or have spoken to me so honestly.
I am, and have always been, a hopeless romantic. To be a romantic doesn't necessarily mean I am easily wooed by roses and chocolates, no, I am romanced by the company of friends and family, warm memories, smiles around my table, good food, the sound of laughter and the love of those around me.
I have spoken many times in the past of my parents and how they have influenced much of what I do here on Living the Gourmet. Years have gone by and yet even now, I still find myself holding back tears when I speak of them. Fitzgerald's words reminded me of that love- the knowledge of knowing each passing day is a blessing not to be taken for granted, but one to be cherished.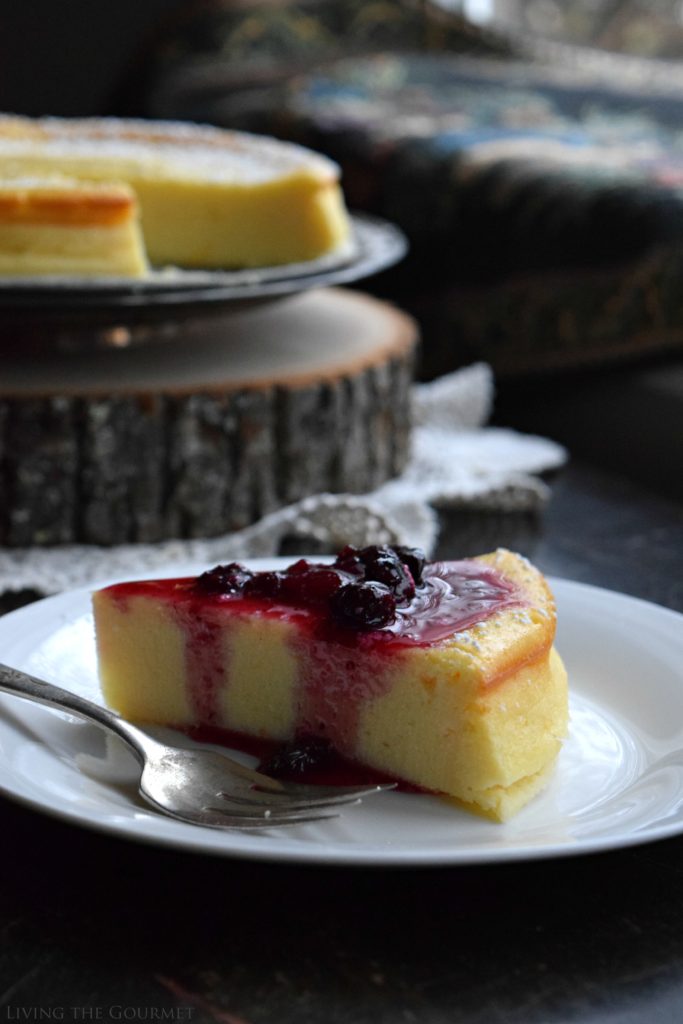 It has always been funny to me how we set one day aside throughout the entire year to express our love for those closest to us. Let it be a friendly reminder that every day should be spent showing those we love how much we appreciate them and how important they are to us.
So this Valentine's Day, I have decided to make an easy yet elegant dessert- Ricotta Cheesecake. It's light and smooth consistency is simply melt-in-your mouth and it is even better served a little warm with fresh whipped cream or a berry compote if you so desire.
"That is part of the beauty of all literature. You discover that your longings are universal longings, that you're not lonely and isolated from anyone." ― F. Scott Fitzgerald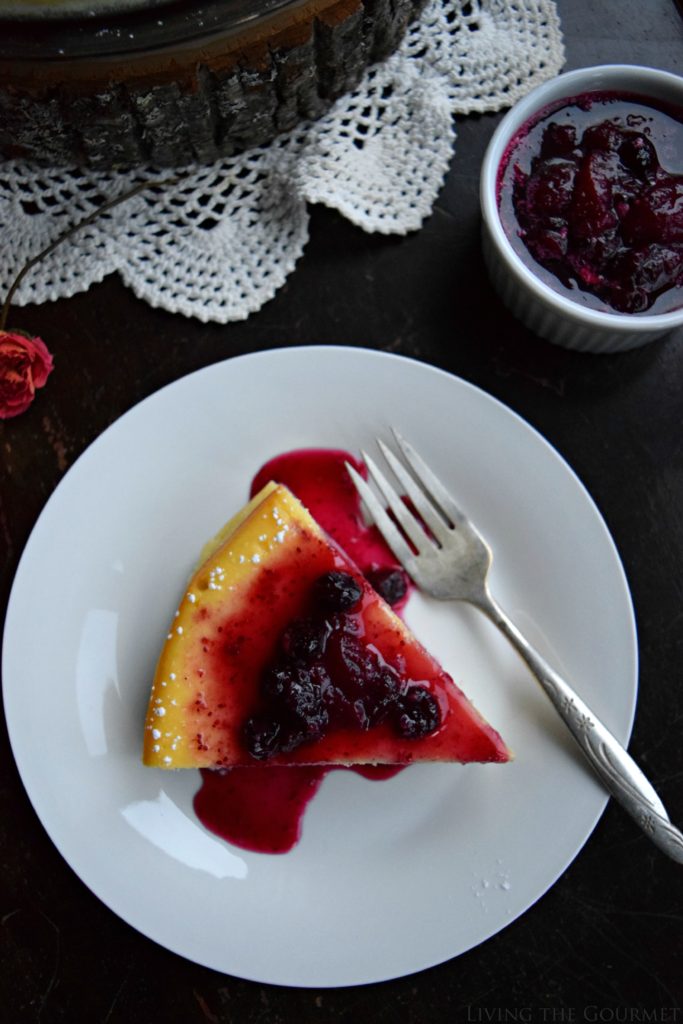 Living the Gourmet
Yields 8
Light Ricotta Cheesecake
10 minPrep Time
1 hrCook Time
1 hr, 10 Total Time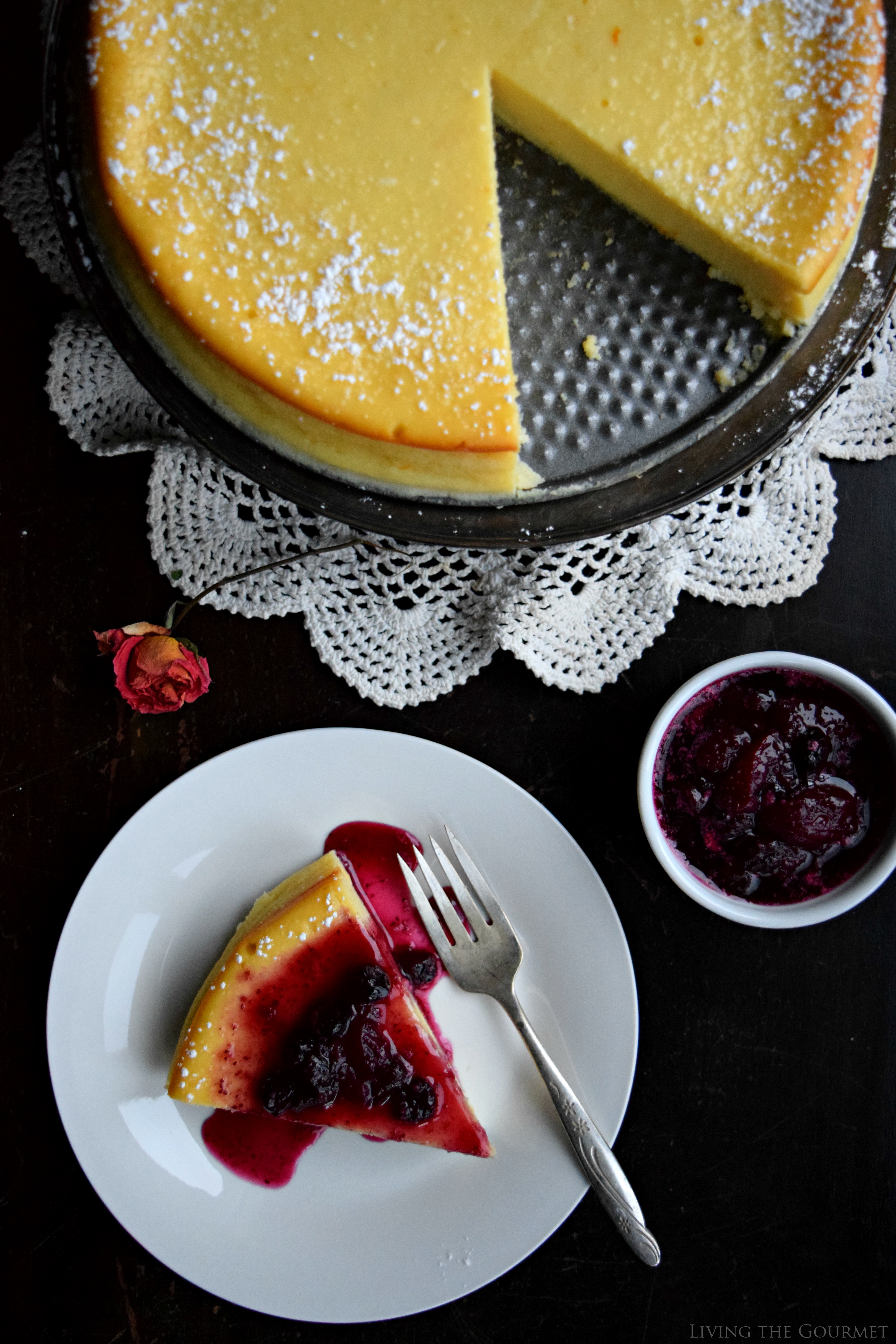 Ingredients
6 eggs
32 oz. Ricotta Cheese
1 ¼ cups sugar
½ cup cornstarch
2 tsp. baking powder
2 tsp. vanilla
4 tsps. grated lemon zest
1 tbs. fresh lemon juice
¼ tsp. grated nutmeg
Butter for greasing the pan.
Instructions
Preheat Oven 350 degrees F.
In a large bowl combine all of the above ingredient and beat with an electric mixer until smooth.
Butter an 8-inch springform pan and place the pan in a hot water bath.
Bake 50 – 60 minutes until firm.
Let the cake cool before refrigerating.
Garnish with your favorite topping.
7.8.1.2
477
https://livingthegourmet.com/2017/02/light-ricotta-cheesecake.html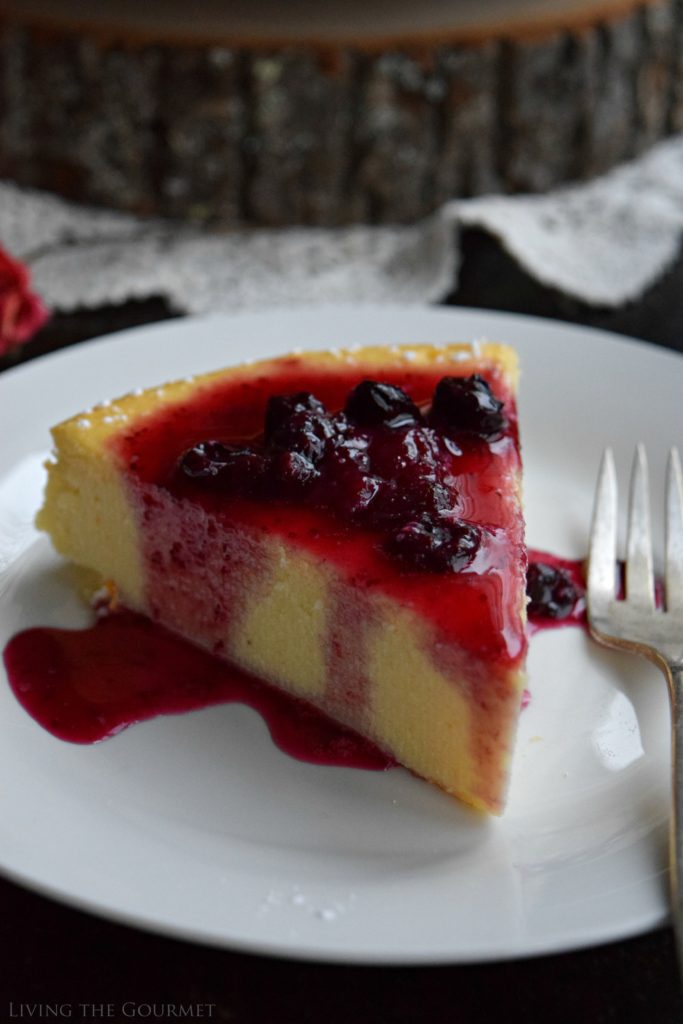 Enjoy with Love!
0