This shop has been compensated by Collective Bias, Inc. and its advertiser. All opinions are mine alone. #HoneyForHolidays #DonVictorHoney #CollectiveBias
Assorted nuts, craisins, and chocolate are cloaked in a honey caramel sauce then baked over a flaky crust for an elegant holiday pie!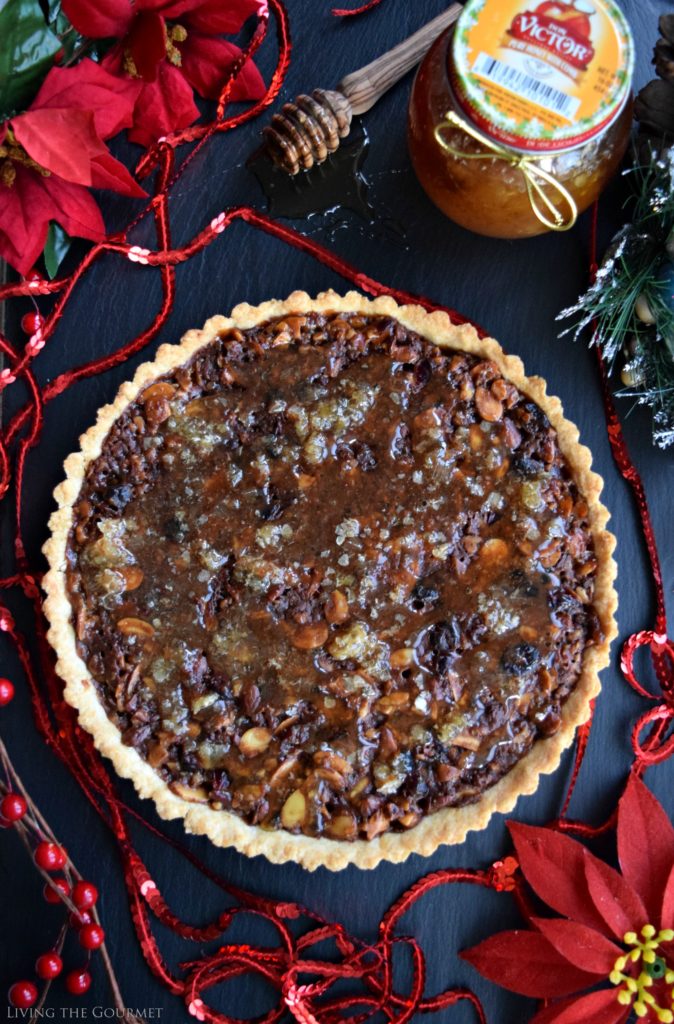 Aside from snowmen and greybeard boyars clad in red, Christmas conjures images of a plethora of wintry confections. After all, what Christmas décor would be complete without strategically placed gingerbread men, or without their edible homes proudly on display? Similarly, canes of entwined red and white peppermint are perhaps the season's most recognizable symbol, adorning everything from our indoor ferns to tabletops.
Of course, at least in my home, these and similar items were simply 'signs' of the season rather than what we actually made for ourselves. Instead, some of my fondest memories were from my mother's kitchen preparing things like struffoli (honey balls), grain cakes, or any manner of Old World cookies.
There is a saying that tradition is the voice of those who have gone before us, and in a lot of ways that cuts to a lot of what I do here on Living the Gourmet in terms of how I draw inspiration from my family and childhood. Set beside new creations or creative twists on old favorites, traditional items that bring back fond memories or rekindle familiar warmth, simply exude holiday spirit.
That said, one of my personal favorite savory flavors of the Christmas season is probably warmed honey. Aside from its delicious wintry qualities, it super versatile, working equally well in savory dishes as well desserts.
As you might have guessed, that's precisely where today's recipe comes in. Again, naturally, I'm talking about combining that seasonal flavor with one of my family's traditional classics. Now, while my initial inclination was to recreate the aforementioned honey balls, but this time with roasted nuts, I instead decided on another old family favorite – Caramelized Honey Nut Pie.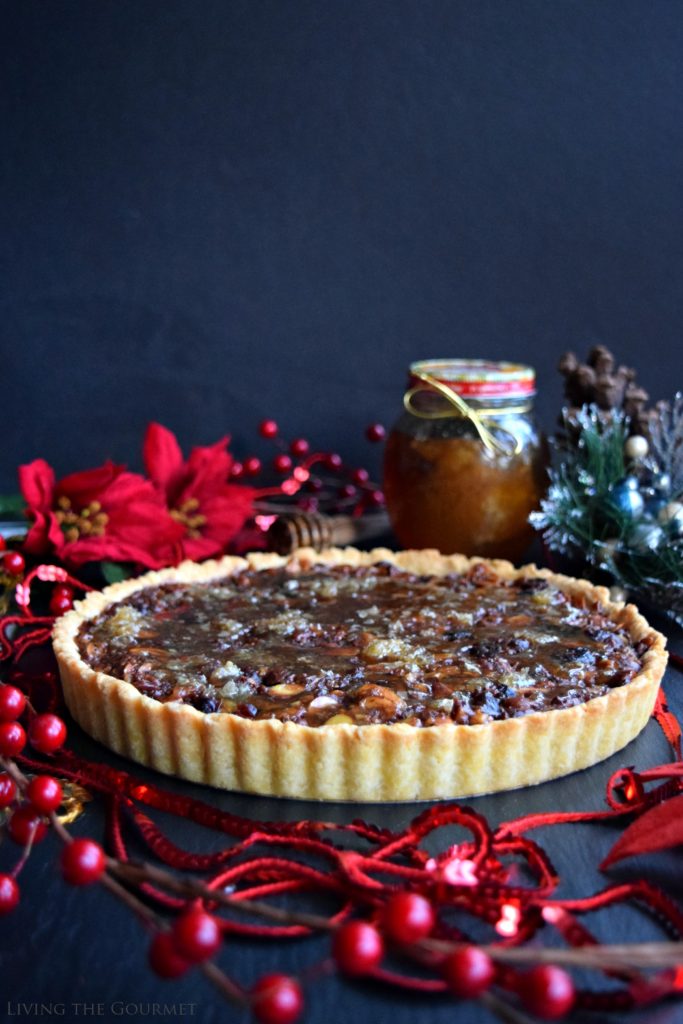 Perhaps the source of my fondness for roasted nut and honey flavors this time of year, this type of pie was a fixture on my family's dessert table at Christmas.
During a recent supply run to Walmart, I came across the Don Victor® Orange Blossom Comb Honey Globe Jar in the Hispanic Aisle, a premium brand of filtered raw honey that is neither heated nor processed in any other way. I selected a few extra jars since these make great inexpensive gourmet gifts at under fifteen dollars, think bosses, friends, etc. – but of course with one purchased for myself. Aside from being exactly the type of honey you want to use for something like a Honey-Nut Pie, the honeycomb included with Don Victor® Honey would make for a nice little twist on the original recipe. Yes, honeycomb can be eaten, and in fact one my favorite ways to eat it is chopped up over pancakes with honey and butter. Today, however, we're baking with it.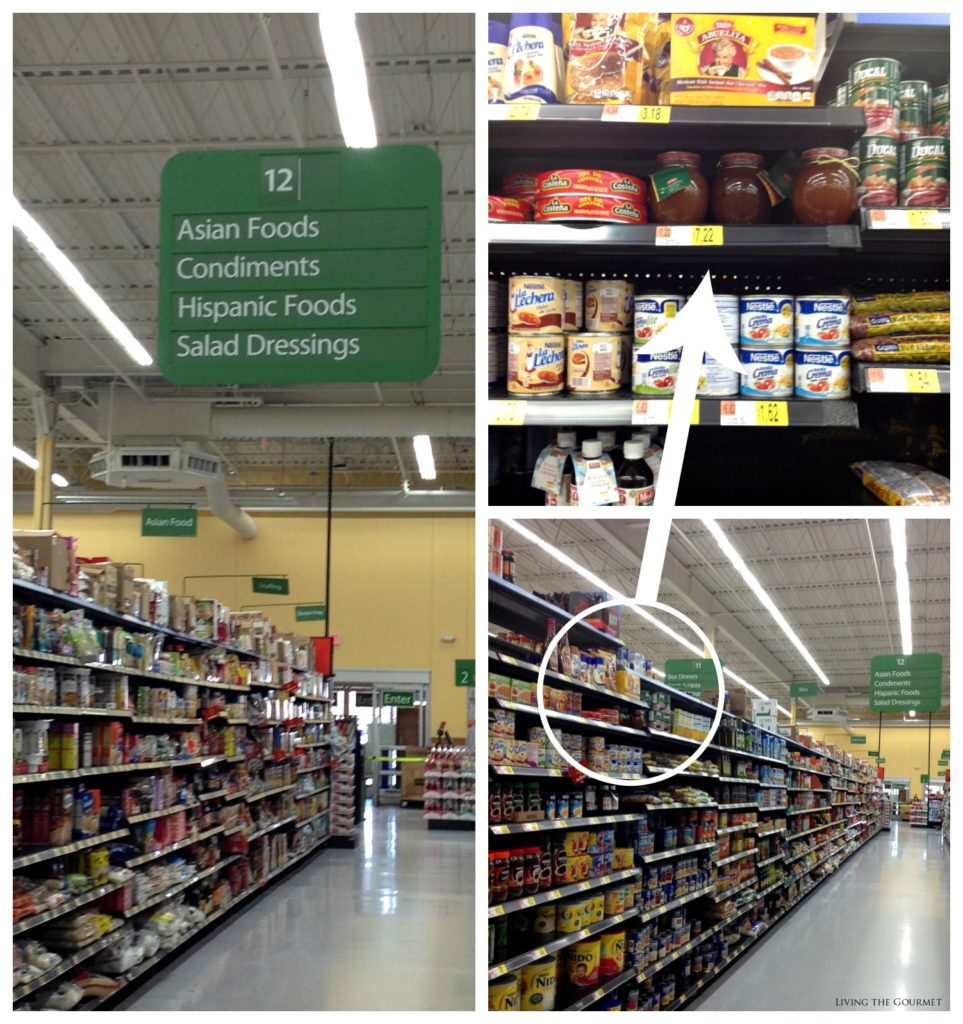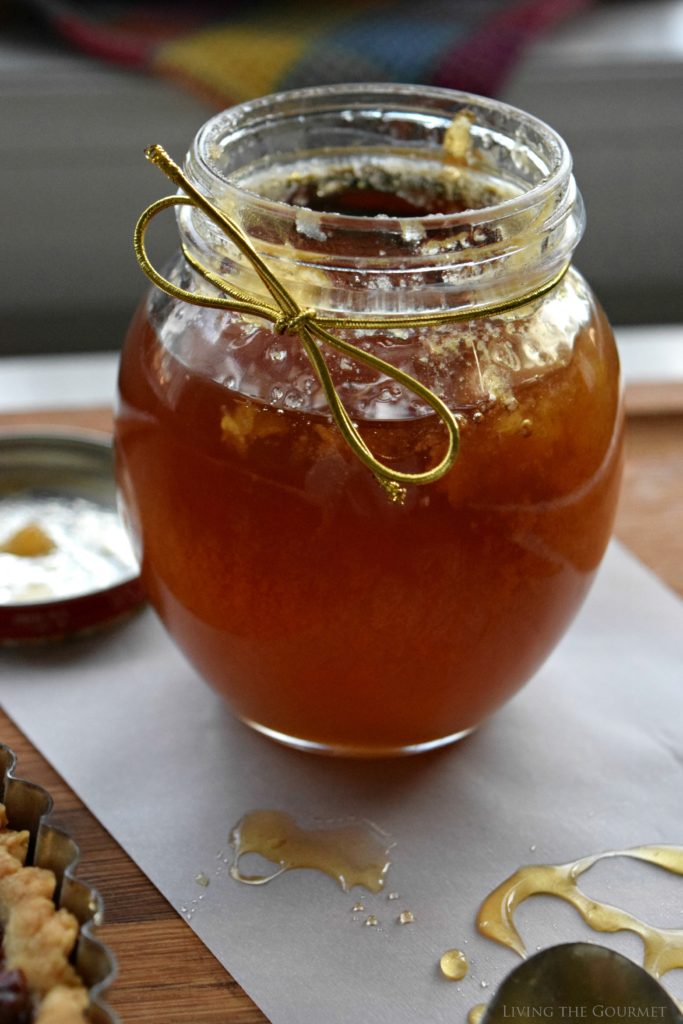 To start things off, we begin with a standard crust of flour, sugar, salt, butter, and egg yolks, which we prepare as shown below. As a time-saving tip, you can prepare and bake the crust a day ahead, just let it cool after baking, and store it well-sealed at room temperature. Also, while on the topic of storage, remember to keep your honey at room temperature as well, since refrigeration accelerates crystallization, which makes honey less than ideal for working with. This is a natural process of glucose sugar molecules aligning into orderly crystalline arrangements. It is not an indicator of spoilage, impurity, age or quality – this is just something honey, but hey, we all have our quirks, right? If your honey does crystallize, simply place the honey jar in warm water and stir until the crystals dissolve, or place the honey container into near boiling water that has been removed from the heat.
After that's done, it's time for the filling, and this is where things get a bit interesting. To start, simmer honey and water over low heat, stirring throughout as shown below for about two to three minutes. Once that's done, add in sugar, cream, butter, and corn syrup, and continue stirring as outlined below.
From there, we complete the filling with the chopped nuts and crushed honeycomb, and then fill that into the pie crust, bake, and you're done.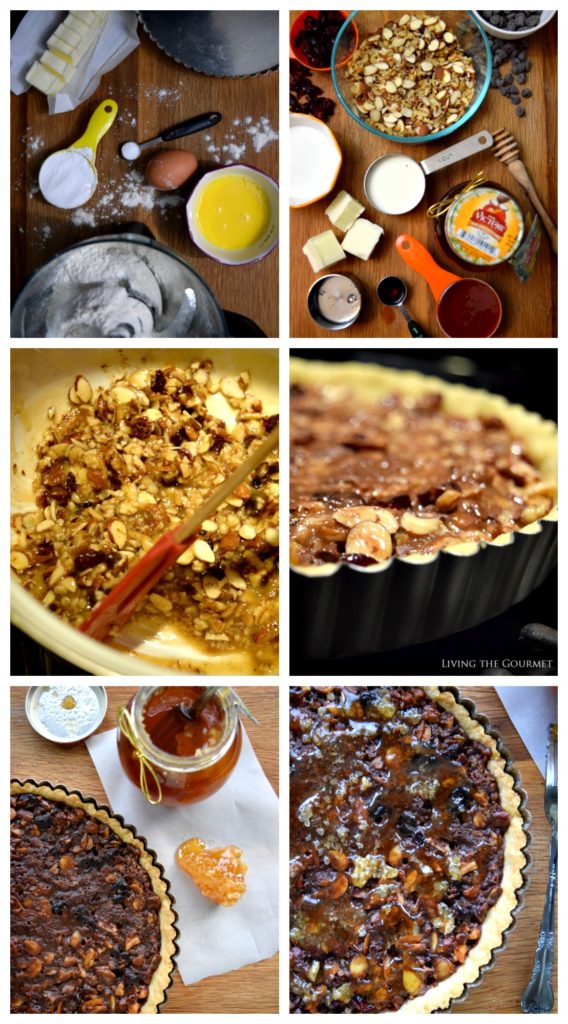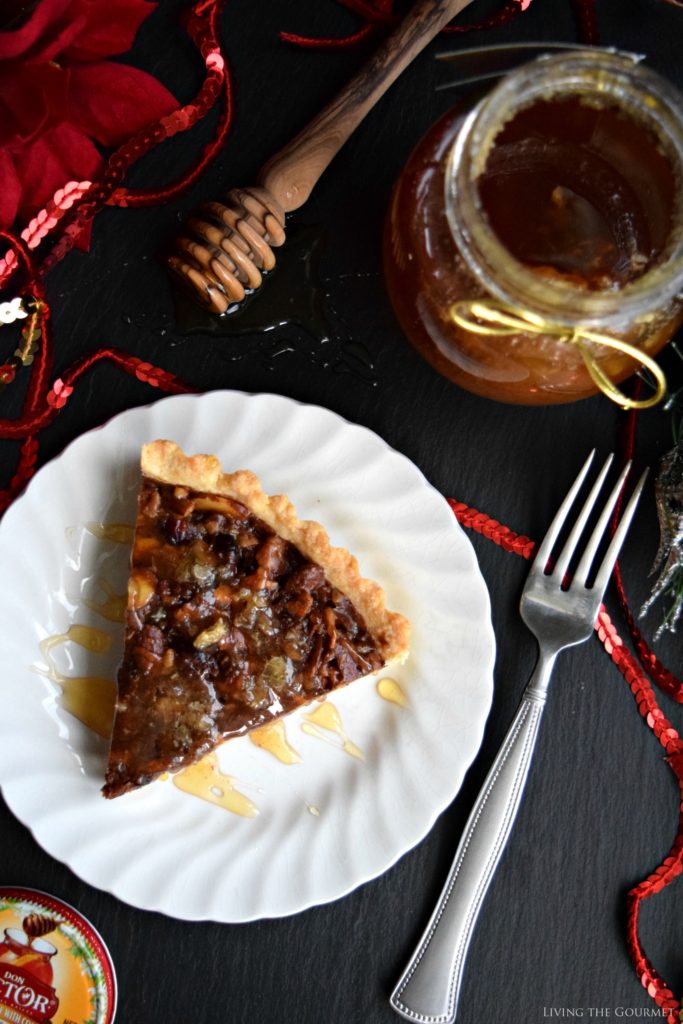 Print
Honey Nut Tart
Author:
Prep Time:

10 minutes

Cook Time:

40 minutes

Total Time:

50 minutes

Yield:

8

-

1

0

1

x
Category:

Dessert
For the Crust:
1 1/2

cups

AP flour

1/4

cup

powdered sugar

1/2 teaspoon

kosher salt

1/2

stick unsalted butter, chilled and cut into cubes

2

large egg yolks
For the Filling:
1/4

cup

Don Victor® Orange Blossom Comb Honey Globe Jar

1/4

cup

granulated sugar

1/4

cup

heavy cream

4 tablespoons

unsalted butter

2 tablespoons

corn syrup

1/2 teaspoon

vanilla extract

1/4

cup

almonds, chopped

1/4

cup

pecans, chopped

1/4

cup

walnuts, chopped

1/4

cup

dried cranberries

2 tablespoons

honeycomb, chopped

1/4

cup

dark chocolate morsels
Honey for drizzling
Instructions
For the Crust:
In a food processor, pulse together flour, powdered sugar and salt. Add butter and pulse to work in until the mixture is course and the butter is pea-sized.
Beat egg yolks with 1 tablespoon of water in small bowl. Add the beaten yolks to the flour and pulse until a soft dough comes together.
Press the dough into a 8″ tart shell and up the sides. Freeze the crust for about 15-20 minutes.
Preheat oven to 350 degrees F. Prick the bottom of the tart shell with a fork and bake until slightly golden, about 20-25 minutes. Transfer to a wire rack and let cool.
For the Filling:
Bring honey and 1 tablespoons of water to a simmer in a medium size saucepan over low heat. Once the mixture has darkened, about 2 minutes, add granulated sugar, heavy cream, butter, corn syrup and vanilla. Carefully stir until the mixture is smooth. Increase the heat and bring it to a boil.
Cook until the honey caramel has thickened and has slightly darkened in color, about 5-8 minutes. Remove the heat and add nuts, dried cranberries and honeycomb to the caramel. Fold to cover the nuts. Add chocolate chips, toss again.
Pour the batter into the prepared tart shell and bake until the filling is golden and bubbling, 25-30 minutes. Transfer to a wire rack and let cool completely.
Drizzle the tart with honey and chopped bits of the honeycomb if desired before serving.
Notes
Prep Time does not include Inactive Prep Time
Recipe Card powered by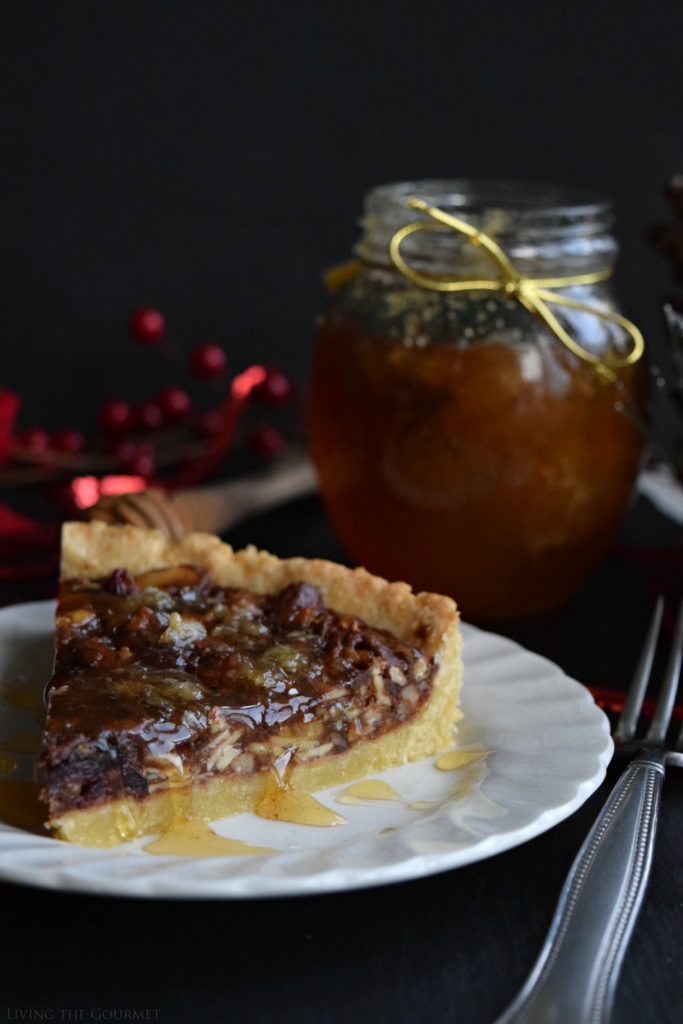 Needless to say, aside from being a delicious encapsulation of seasonal flavors, the pie simply 'looks' great, making it an excellent addition to any holiday dessert spread.
What are some of your holiday dessert favorites? We would love to hear from you.
Follow Don Victor® Honey on:
Facebook
Pinterest
Twitter
Enjoy with Love!
1