Thank you to Gloria Ferrer Wines for sponsoring this post!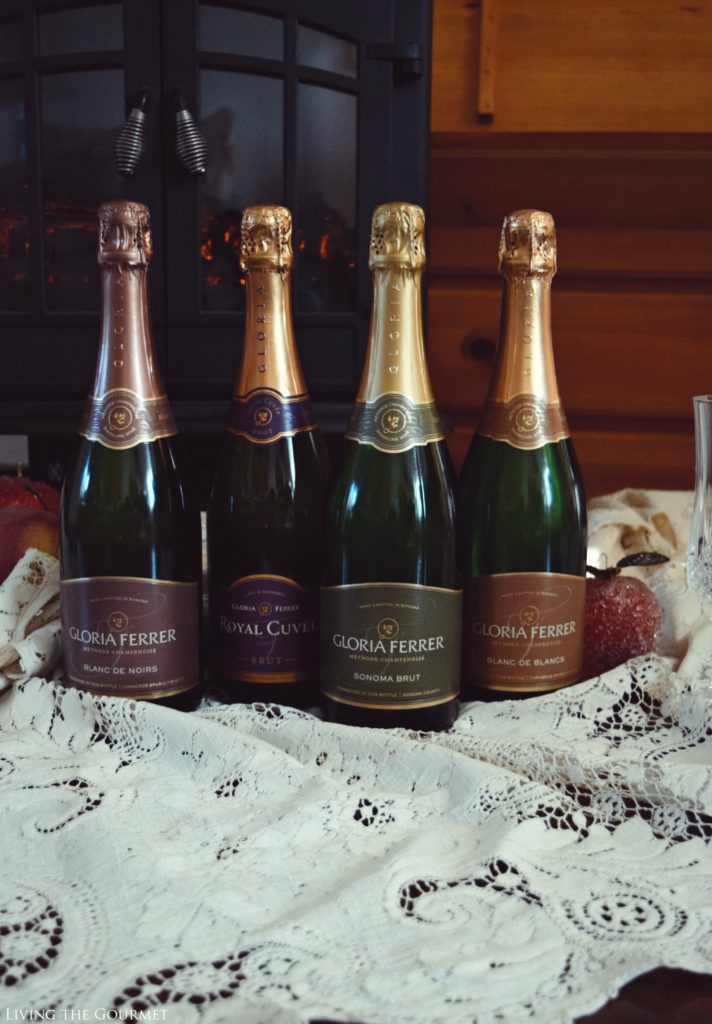 In his book "But First Champagne," David White, one of the world's premier vinicultural experts, comments that the North American view of champagne is one formed almost exclusively through the prism of celebration. He notes how popping a bottle of champagne, or any other sort of sparkler, is meant to mark the largest of events, from ushering in the New Year to christening battleships, rather than as something to be enjoyed regularly like still wines.
Though speaking specifically of Champagne, the sentiment holds true of how sparkling wine is regarded in general, especially here in the US. Far be it from me to attempt to change this view, I will, however, suggest that during this the most of festive of seasons, it is perhaps the perfect time to indulge this New World view of sparkling wine. After all, while commemorating the birth of a Pauper-Savior with copious gift giving and feasting, why not break open a sparkling wine as well?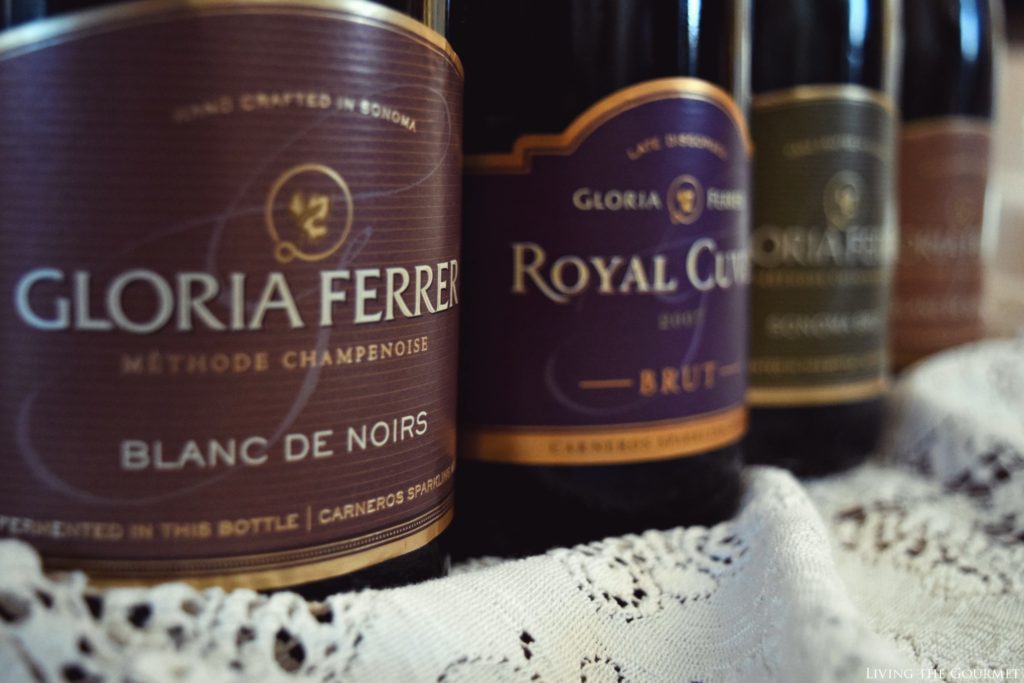 Coincidentally, I was spurred onto this line of thought after receiving word from Gloria Ferrer Vineyards, asking if I would be interested in sampling a range of their sparkling wines in the context of the holiday season. Naturally, I agreed. In response, I received four bottles, their Blanc de Blancs, a Sonoma Brut, a Blanc de Noire, and their 2007 Royal Cuvee Brut.
First up is the Blanc de Blancs, produced from Carneros chardonnay. On pouring, the wine features a light straw hue, characteristic of chardonnay. Carried on a very crisp effervescence, the wine introduces itself with a citrusy bouquet – think oranges and white fruit essence. On the palate, the wine features a pleasantly full mousse with a distinct minerality, highlighted by vague vanilla notes. This gives way to more characteristic green apple and citrus essences, which create a very pleasant, very refreshing finish.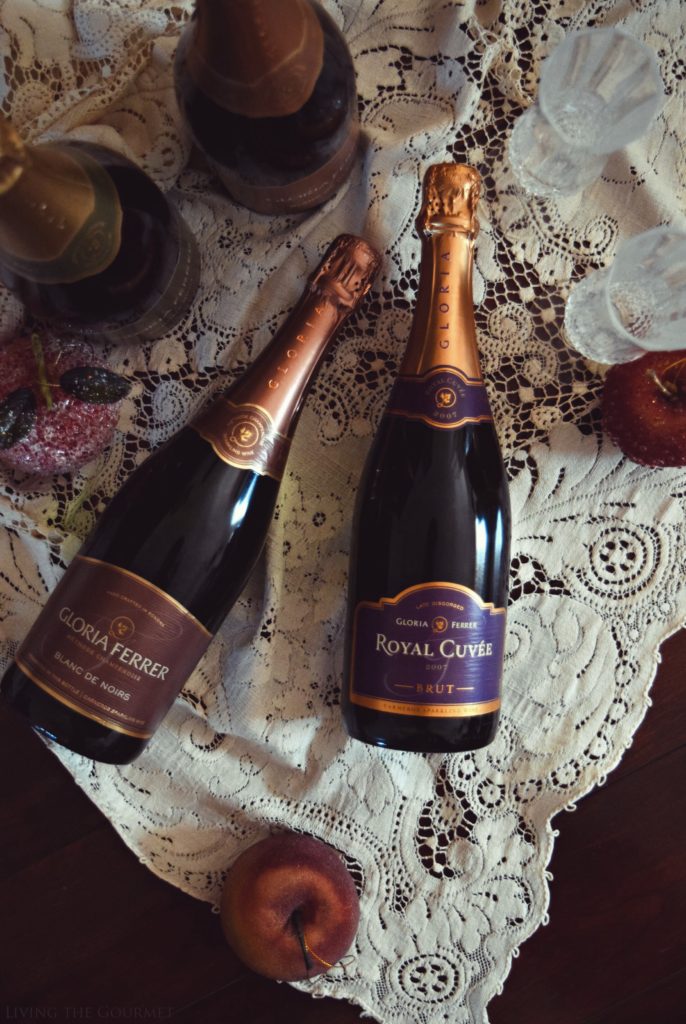 The Sonoma Brut, produced from pinot noire and chardonnay, greets with aromas of pear and baked apple off the top, melding into cinnamon and just a hint of dark fruit essence. On the palate, the wine is quite dry, with a very pleasant, very delicate mouthfeel. The bouquet largely carries over into the flavor profile, with green apple and ripe stone fruit instantly greeting the palate, with very vague hints of raspberry and citrus towards the end. This is rounded out by a surprisingly sweet finish.
The Blanc de Noire features an intensely fruity aroma, primarily fresh berries mixed with vague black cherry or currant notes. On tasting, the wine features abundant and fine but not overwhelming bubbles. In terms of flavor, the wine bears distinct lemon or lime notes, which give way to fruity essences carried on the effervescence, with what I will have to describe as green melon in the background.
Finally, for the 2007 Royal Cuvee Brut. On pouring, the wine introduces itself with crisp citrusy notes, accentuated by green apple essence, and just a tinge of either sweet vanilla or honey. On sampling, the bouquet largely carries over, with crisp green apple accentuated by citrusy notes greeting the palate, which melds into dark fruit notes, with a lasting mineral finish.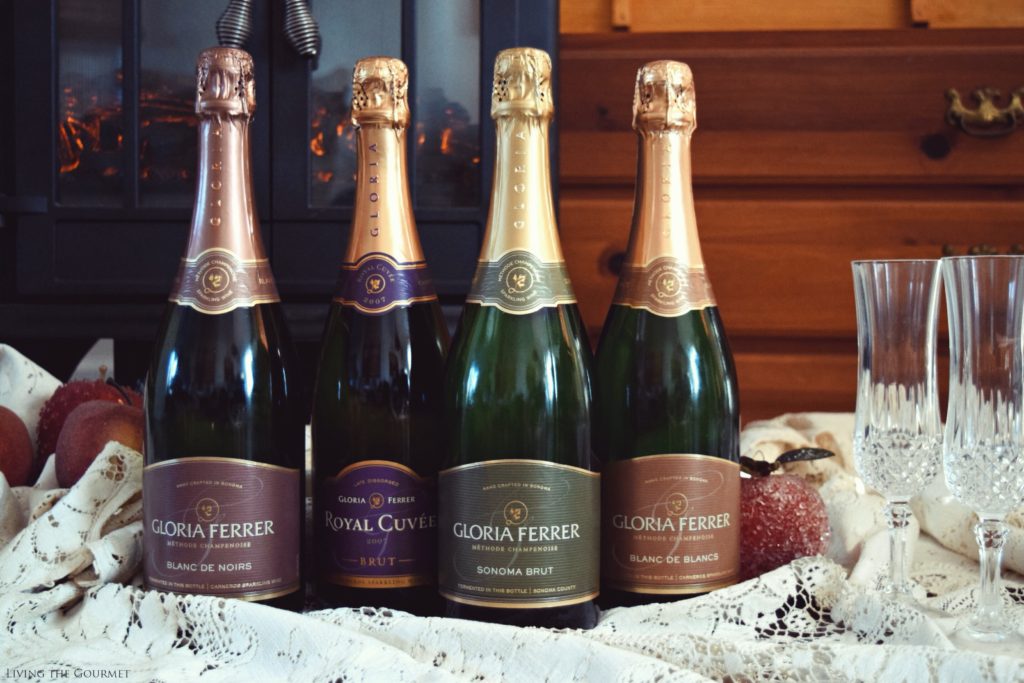 Needless to say, I was very pleased with the bottles I received, and I would suggest any of them to help accentuate the festivities of your Holiday gatherings.
This message is intended for persons 21+. Please enjoy responsibly.
Cheers,
Mike
0