This message is intended for persons 21+. Please enjoy responsibly.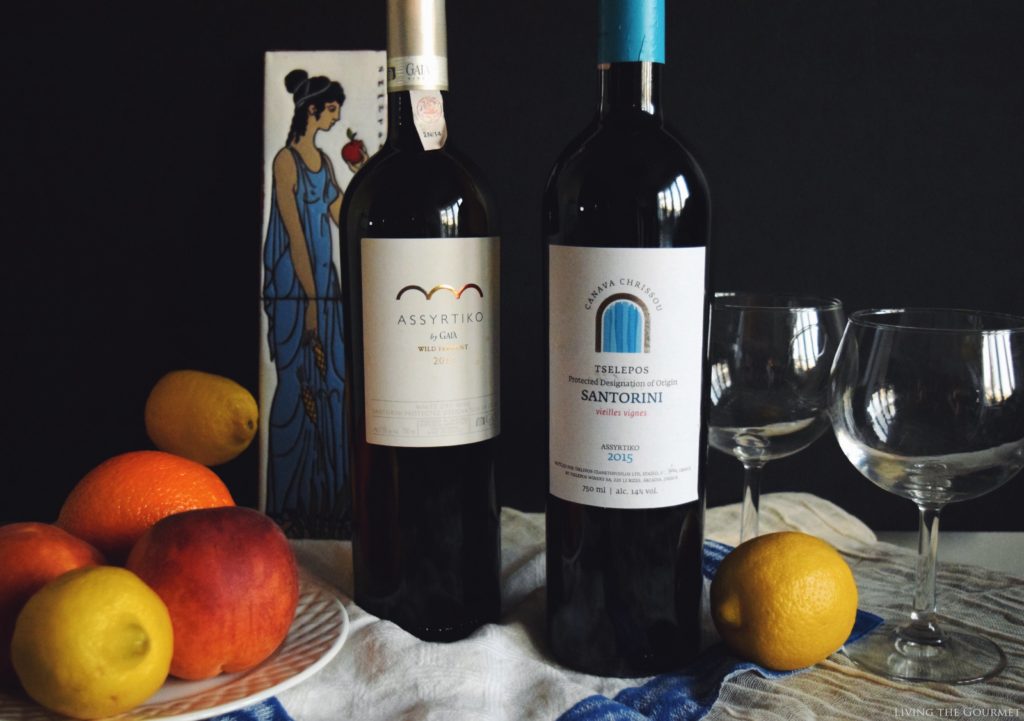 If I were to ask you what the primary ingredients in a 'good wine' are, what would you say? The most common answer, of course, is a good grape. However, soil, air, elevation, tradition, and the experience of the winemaker are all equally important. As the saying goes, a good winemaker will turn sour grapes into a fashionable vintage, whereas even the most exceptional vines will be ruined by clumsy hands.
For this reason, I turn my most discerning eye upon wines from regions where all of these ingredients come together, or where there is no excuse for them not to come together. Greece is, as I've said before, one such region, with a wine tradition predating recorded history, an enviable climate, and copious amounts of nurturing Mediterranean Sea breeze and volcanic soil.
Early last month, I was contacted by the representatives of the Gaia Wild-Ferment and Canava Chryssou, wineries, both based in Santorini, asking if I would be interested in sampling a pair of their bottles. Naturally, I agreed.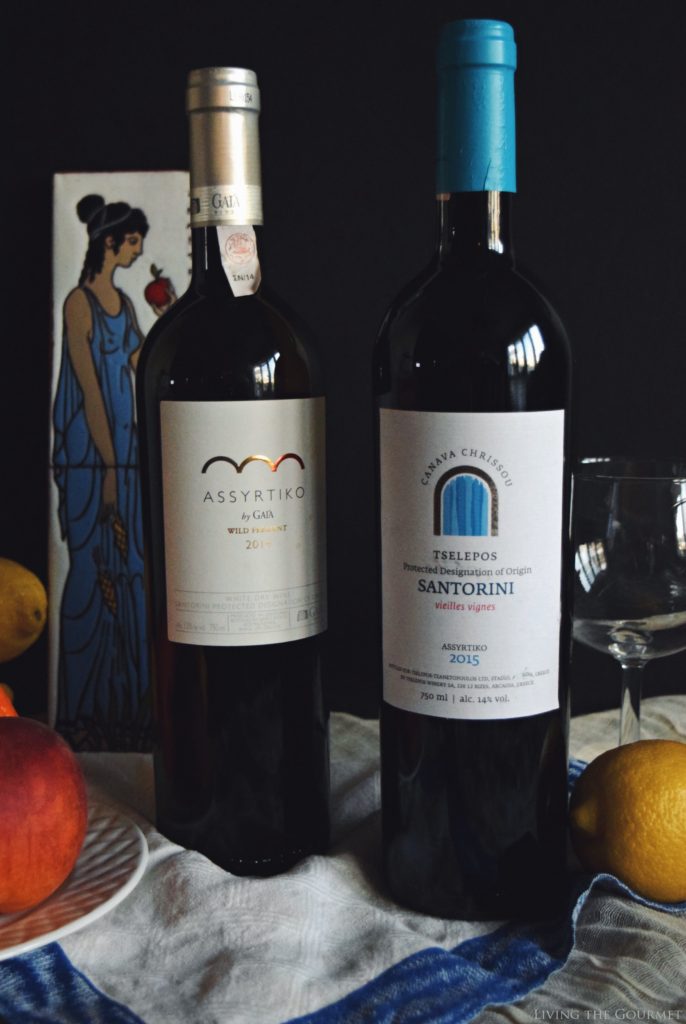 Both bottles I received were Assyrtiko. For the uninitiated, Assyrtiko is Greece's signature white grape varietal. On its own, Assyrtiko typically produces a very dry white wine, though 'overripe' Assytiko grapes also serve alongside similarly overripe Aidani grapes in the production of Vinsanto – a deliciously sweet dessert wine. Though produced throughout Greece, Assyrtiko is indigenous to Santorini, which now produces exceptional AOC vintages.
From Gaia-Ferment I received a 2014 Wild Ferment Assyrtiko. On pouring, the wine features a pale straw yellow coloration. The wine introduces itself with mellow citrus notes off the top of the glass, perforated by hints of fresh cut flowers, with the citrus qualities intensifying into the middle and bottom of the glass. Behind the aroma, a bouquet of antique wood and toasted oak formed a pleasant backdrop for an added layer of complexity. On sampling, the wine is quite acidic, and bone-dry, with prominent minerality throughout. The finish is both lasting, pleasant, and possessed of a smooth mouth feel.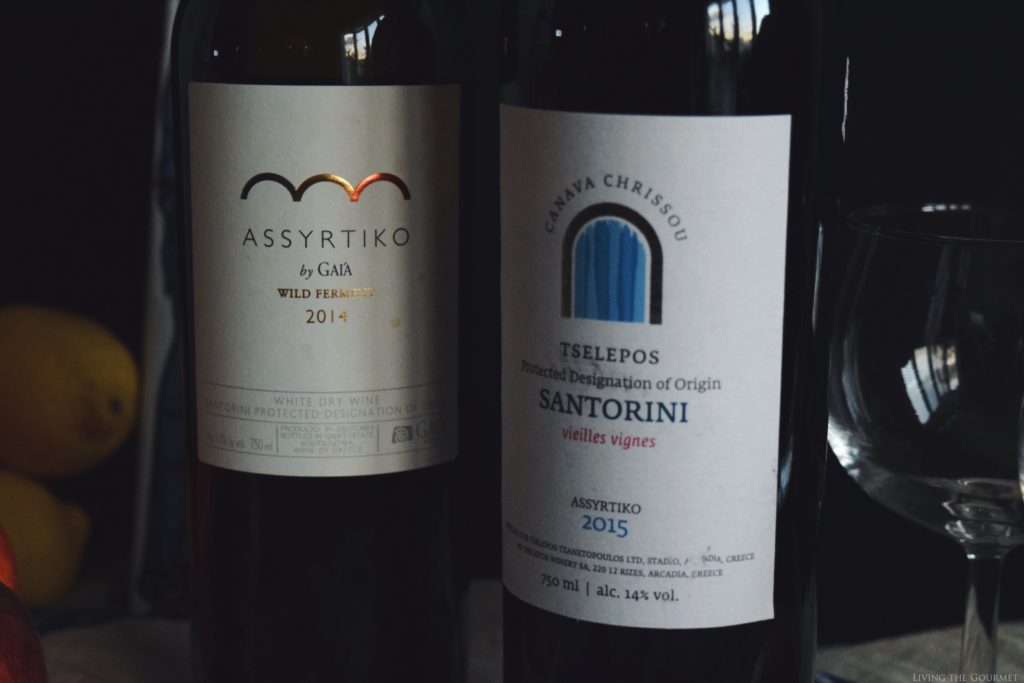 From Canava Chryssou, I received a 2015 Assyrtiko. The wine features a bright straw coloration on pouring, and greets with citrus aromas off the top of the glass. The grape's more acidic characteristics predominated in the middle and bottom of the glass. On sampling, the aromatic qualities largely carry over. The wine greets the palate with decidedly mineral qualities, which is accentuated by the grape's characteristic acidity and dryness. The finish, however, is quite citrusy, and lasting.
I will say that I would suggest cellaring both bottles for about three years. In both cases, this aging process will lessen the acidic and mineral qualities of the wines, and imbue them with a flavor profile of sliced fruit and honey.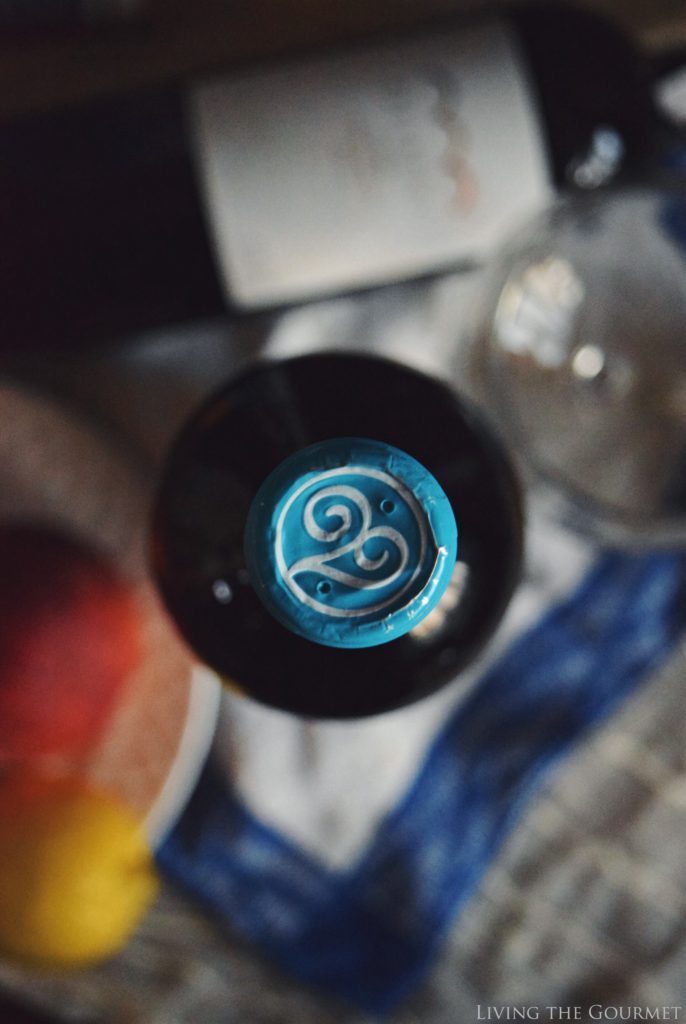 For pairing, these bottles serve best with foods that won't be overpowered by the very dry, robust nature of their acidic qualities, since these are not your typical 'delicate' white wines. Think herb-crusted lamb or pork, or grilled shark stakes. I'll say that I could imagine pouring a glass from one of these bottles, and enjoying it seaside with grilled lamb kebabs skewered with peppers, cherry tomatoes and onions for a very pleasant experience.
Overall, I was quite pleased with these wines, and felt they were very good representations of their varietal.
Cheers,
Mike
0