Everyone has been told not to "judge a book by its cover," which is to say "Don't allow first impressions to form the sum of your judgement."
However, first impressions do, undeniably, shape one's outlook. A first impression is the difference between being a "charming lad" or a "suspicious scoundrel." It's the difference between a "feast for the senses" and a forgettable lunch.
Wine, too, gives us a first impression, and unless you're privy to winemakers pouring you samples of their vintages from yet unmarked bottles, it is the label and not the wine itself that forms your real first impression of the liquid. A truly good 'label' sets out to convey the 'spirit' of the vineyard, to give a glimpse into the culture that surrounds the estate. For example, I reviewed a bottle from CastelGiacondo, a Brunello di Montalcino, and the label featured a representation of a medieval tapestry, denoting not just the history of the area, but also its cultural significance. Similarly, I reviewed a bottle of Faithful Hound from Mulderbosch, a South African winery, and the label features an elegant painting of a dog, meant to commemorate 'Boes,' the 'faithful hound' that kept watch over the vineyard for seven years.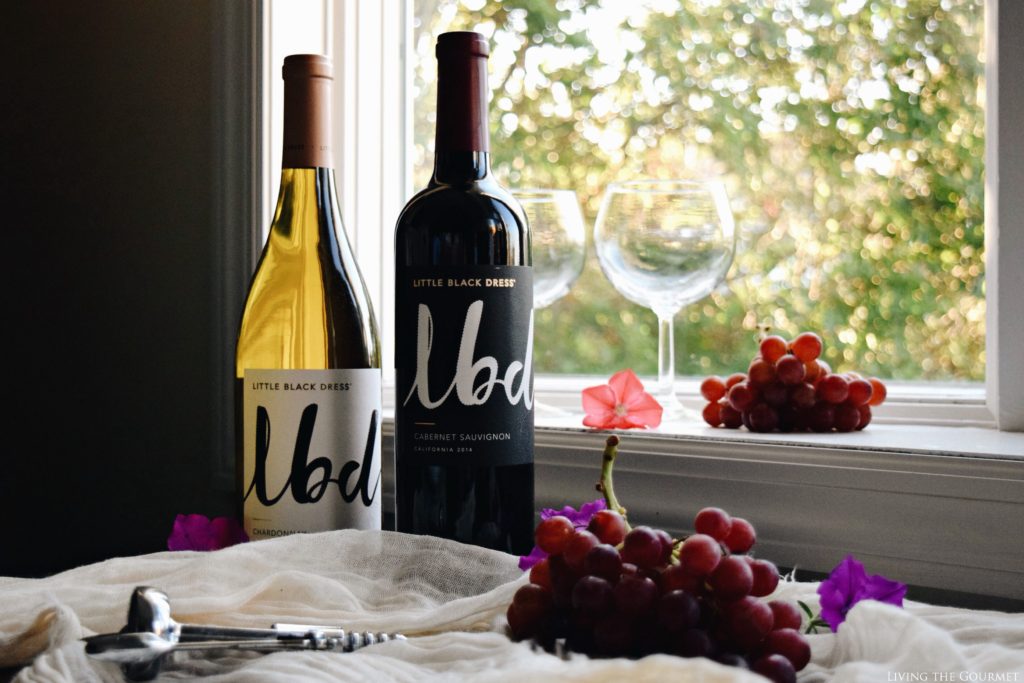 Why am I mentioning this? After all, I make it a point to rarely if ever talk about labels, since I find it a bit like talking about cover art when discussing a book – a point of mere interest rather than consequence.
As it happens, a few weeks ago I received a surprise set of bottles from a winery I had written a review for last year – Little Black Dress. As it turns out, Little Black Dress has recently changed their labeling, and decided to lobby for my thoughts on the matter.
To give some context, the wines I reviewed last year were the sort of bottles I typically describe as 'social' or 'easy drinking,' the sort of bottles you would bring to a party to enjoy with friends. Back then, the bottles featured a plain white or black label with an etching of a clothes hanger, and a seemingly discarded pair of empty heels. As a reviewer of wine, I did not comment on the label itself, choosing not to judge the artistic intent behind the empty clothes hanger and discarded heels – or their vaguely 'amorous' implication.
It was a unique and memorable design, and for me that was enough.
With the bottles I just recently received, I was given a bit of literature, and a lipstick pen. To my surprise, the literature told me precious little about the wine itself, and instead read like an internal memo on the label, its change, and how it was largely intended to appeal to millennials and the younger portion of Generation X. Being a millennial myself, I will admit I had a bit of chuckle reading what amounted to a minor dissertation on millennials and how this new packaging is meant to appeal to, well…me.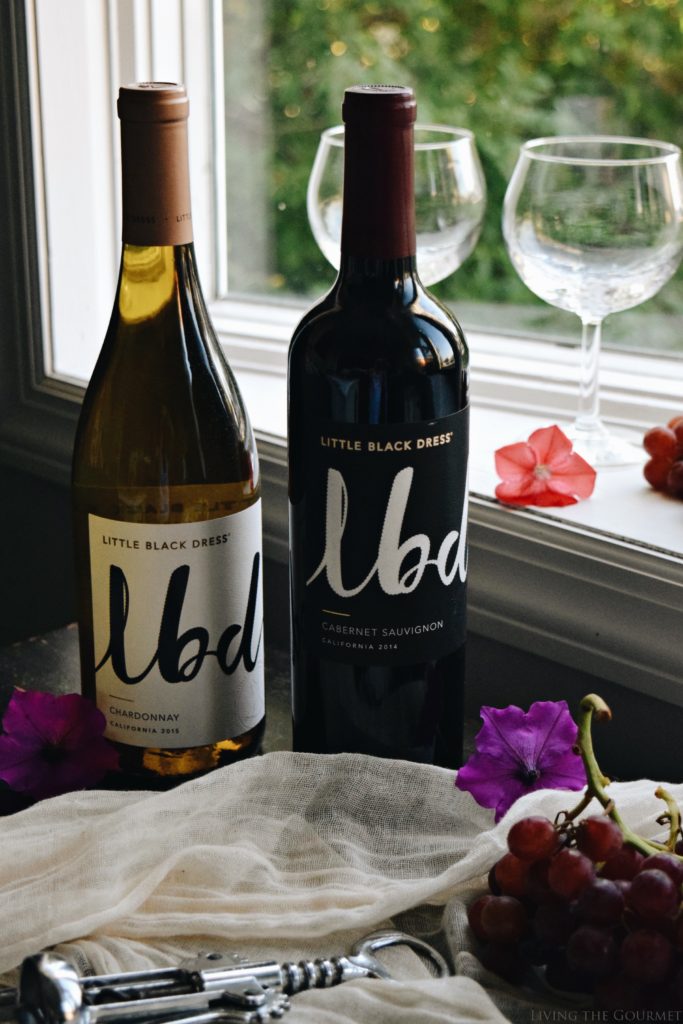 The corporate speak of the included literature aside, the label seems to have gone through a sort of 'maturation' process not dissimilar to what a young wine of a quite robust, overstated varietal might go through via cellaring.
The new label is simple to the point of being understated, with the red wine label placed squarely on the bleeding edge of being 'forgettable.' A plain black background featuring 'LBD' in broad brush strokes, with 'Little Black Dress' printed in small plain font. Is the new label an improvement? That's entirely a subjective matter, one on which I have already spent far too much of my word count.
Now, I don't know about any of you, but I'm not in the habit of drinking labels, or judging wines based on what's printed on the bottle. Thus, without further delay, how do the wines of Little Black Dress hold up?
All things red being first, let's begin with the 2014 California Cabernet Sauvignon. The wine introduces itself with a classic ruby red cabernet coloration, being quite rich and quite dark. Off the top of the glass, hints of dark cherry and black cherry are immediate, with earthen woody notes perforating through the middle of the glass, which mellows into very pleasant vanilla essences towards the bottom. On the palette, blackberry largely predominates, laced with earthen or herbal spice notes throughout, creating a very pleasant mouthful.
Pairing here really couldn't be simpler. Think standard cabernet pairings, such as red sauces, heavy pasta dishes, herbed roasts, or even grilled burgers.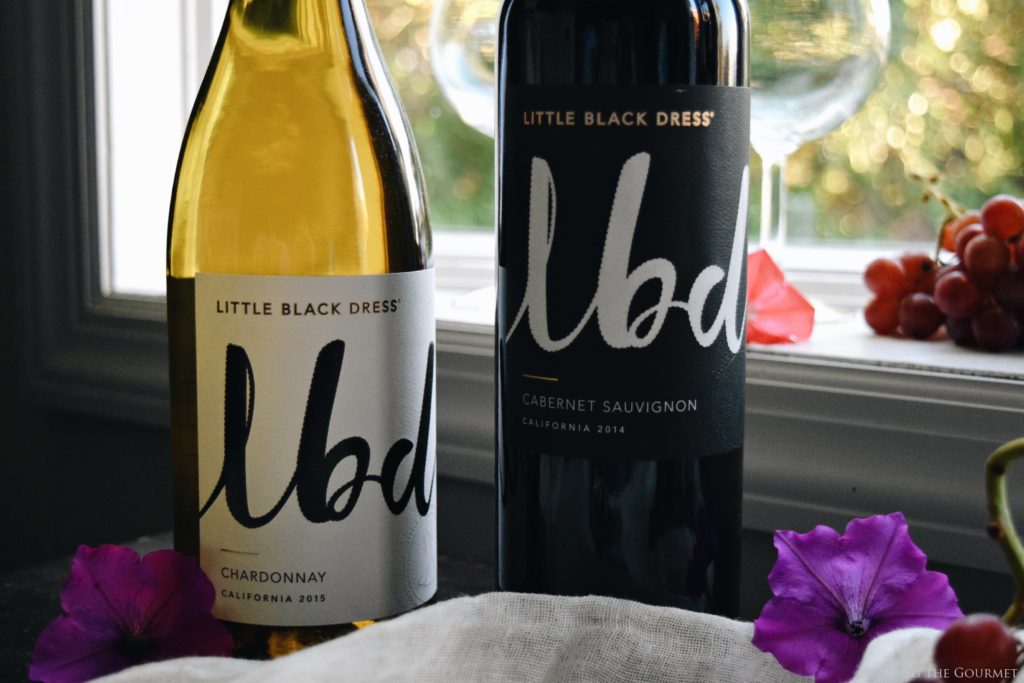 The second bottle we received was a 2015 California Chardonnay. Off the top of the glass, the wine introduces itself with a surprisingly complex bouquet, featuring decidedly citrusy essences set over a summer floral backdrop, with notes of lime or green apple into the middle of the glass. Vague hints of spice are apparent towards the bottom of the glass, with the citrus notes mellowing decidedly. On the palette, pear and green apple were immediate and very pleasant, with the spice essences from the bouquet finishing off the wine to create an unexpectedly complex and lasting finish.
Here, I would suggest pairing this wine with light luncheon salads, think grilled chicken topped with feta or crumbled asiago. This would also serve well alongside light appetizers, or simply as the start to a pleasant informal party.
As I said last time I reviewed offerings from Little Black Dress, the winery largely achieves the goal they set for their bottles – which is to be a fun, lighthearted and reliable wine. That said, I can easily recommend these bottles to someone looking for a wine to pair with an informal evening with family and friends.
Cheers,
Mike
0