Special thanks to Nonna Box">NonnaBox for sponsoring this delicious meal!
Savory Truffle pasta is tossed together with fresh tomatoes, anchovies and basil for an elegantly rustic Sunday dinner.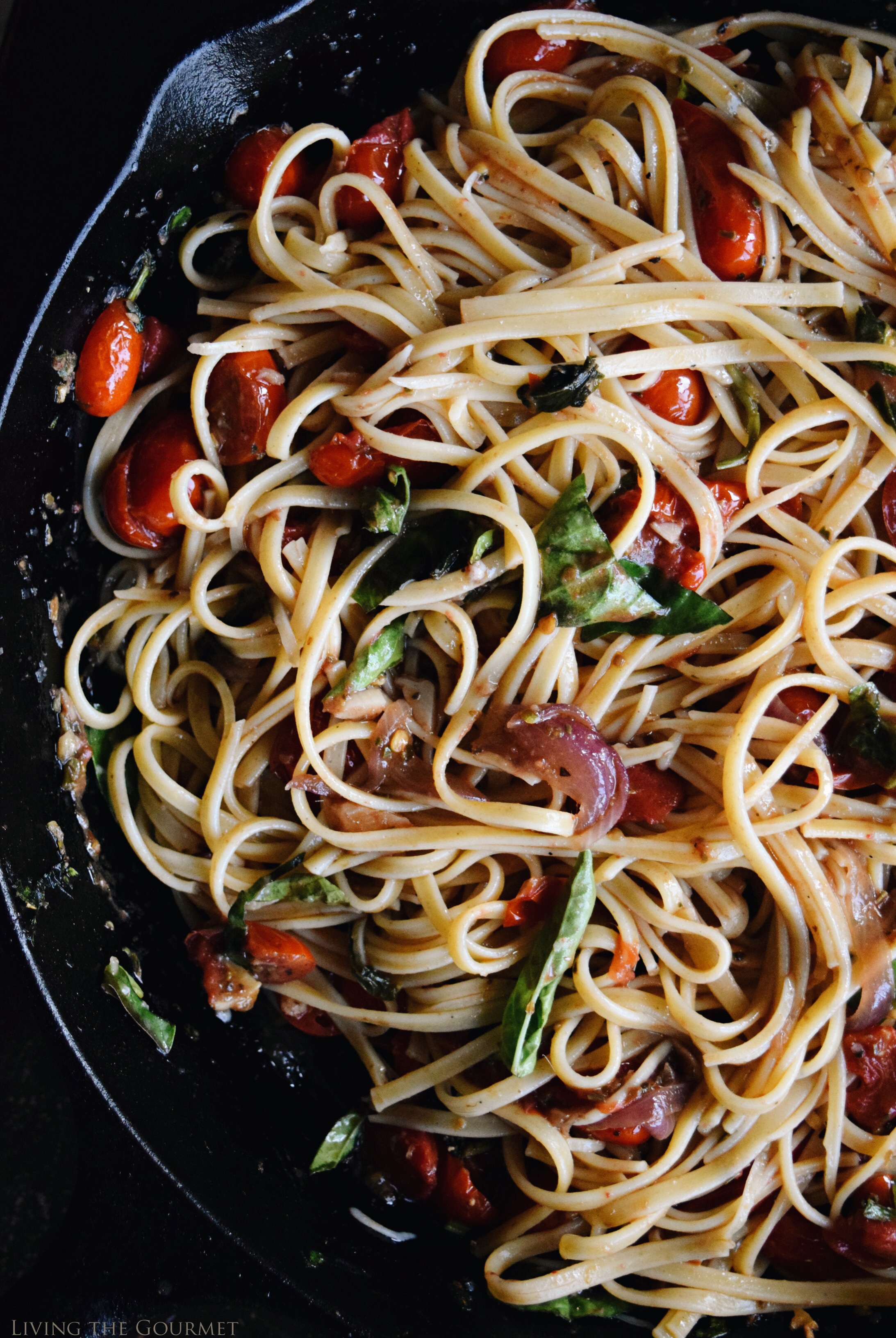 Memory is the foundation of culture, for it is in our memories that the past generations, and their ways, live on. Culture, in turn, is what separates civilization from barbarity. While the connection between wine and olive oil production and the settling of civilization around the Mediterranean basin is well documented, we can also see the connection in our day to day lives.
Memories, in that regard, are like ghosts, haunting their place of origin, lurking just out of sight, but reminding us of their presence once we trespass within their domain. An aroma, a song, a bit of old silverware, and like echoes from the depths of one's heart the memories emerge, ageless silhouettes entombed within minds of the living. Yet, memories are elusive things, and even in this form life is fleeting. Like scorned lovers, if we ignore them, they will depart, and be forgotten.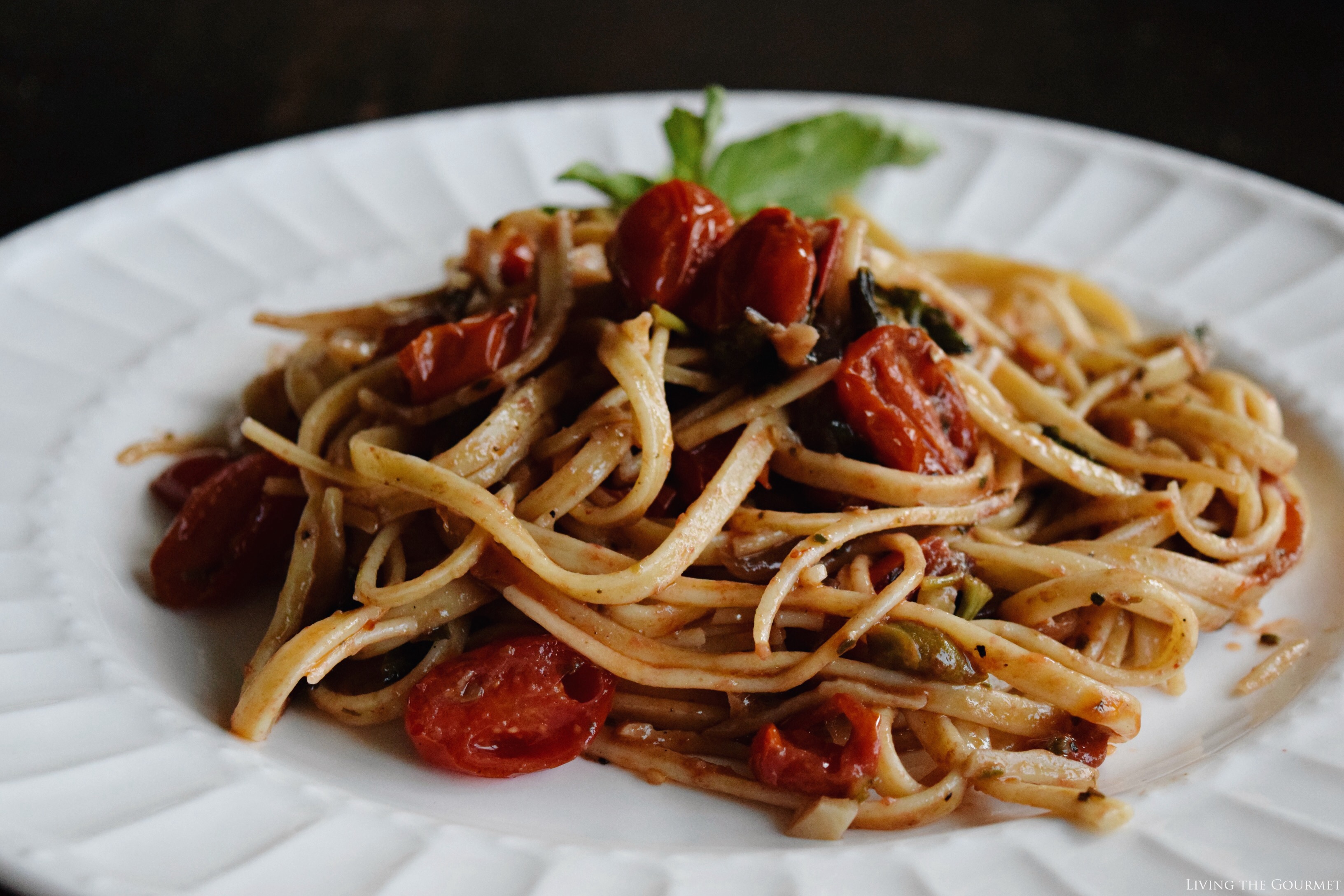 For me, many of my most treasured memories involve food, gatherings at a long dinner table, and festivities where endless food and drink were the main attractions. As a result, when I forgo the temptation to just 'throw something together' after a busy day, making a recipe that plays into that Old World culture of my parents and grandparents has a thoroughly nostalgic quality to it.
So, when I was gifted a "Nonna Box">NonnaBox," you can imagine just how well I related not merely to the contents, but to the idea behind the product as well. In case you're unfamiliar, NonnaBox is essentially a pre-packaged collection of various traditional Italian products, with the aim not only providing a super-convenient source of quality Italian products, but of helping to keep certain traditions alive, and of relating a story of family, good food, and 'cuisine indulgence.'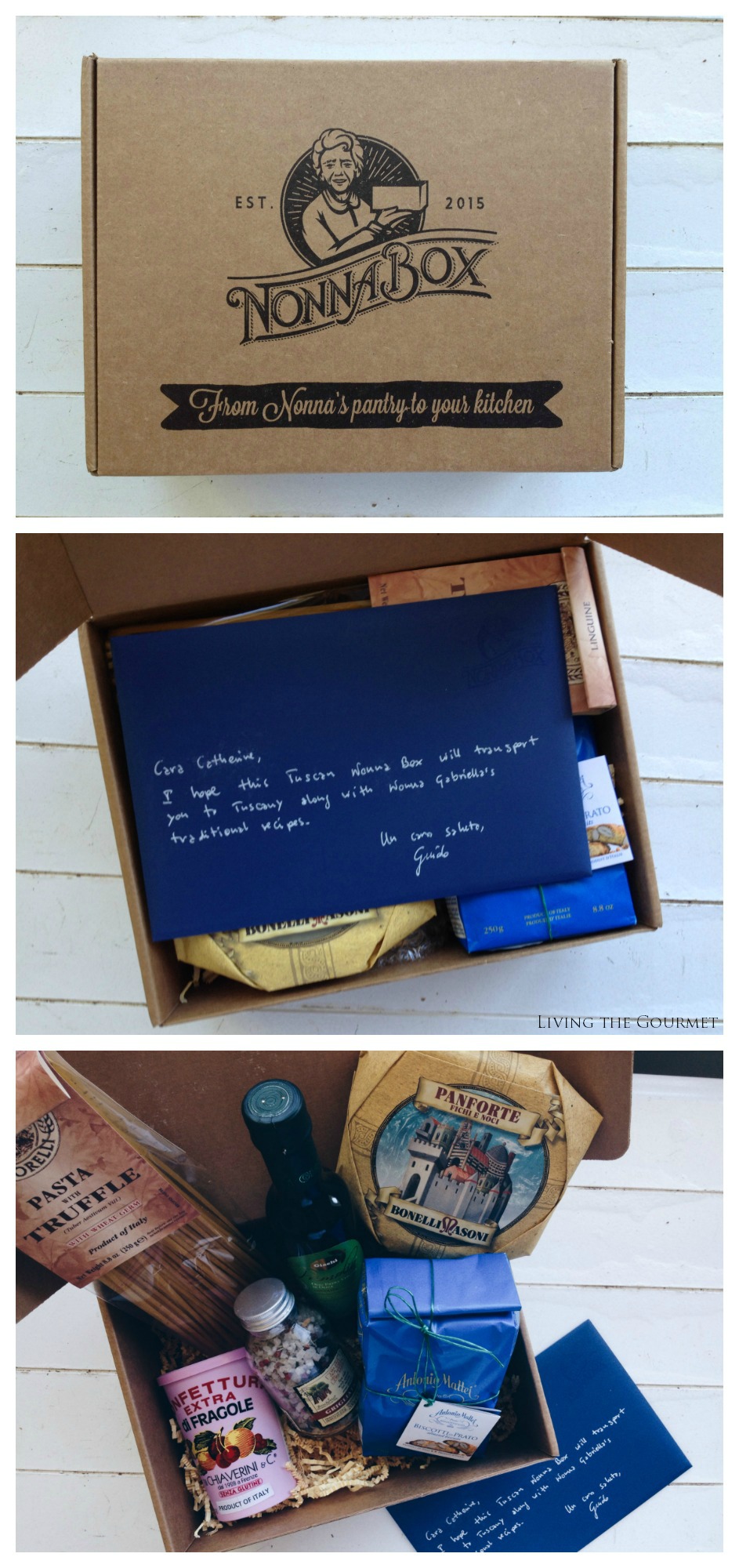 For example, the box I received contained a variety of items, including Extra Virgin Tuscan Olive Oil, Linguini with Truffle, and Grigliata Herbed Sea Salt. On the dessert end of things, I received Biscotti di Prato, and Panforte di Fichi e Noci.
Obviously, I couldn't wait to put these things to use, and decided to make an event out of it. To start, I prepared Linguine with Truffles in a red wine sauce with fresh grape tomatoes, anchovies, fresh basil, the Grigliata Herbed Sea Salt, and red pepper. After that, I topped it with freshly grated parmesan, and enjoyed an early dinner on my porch.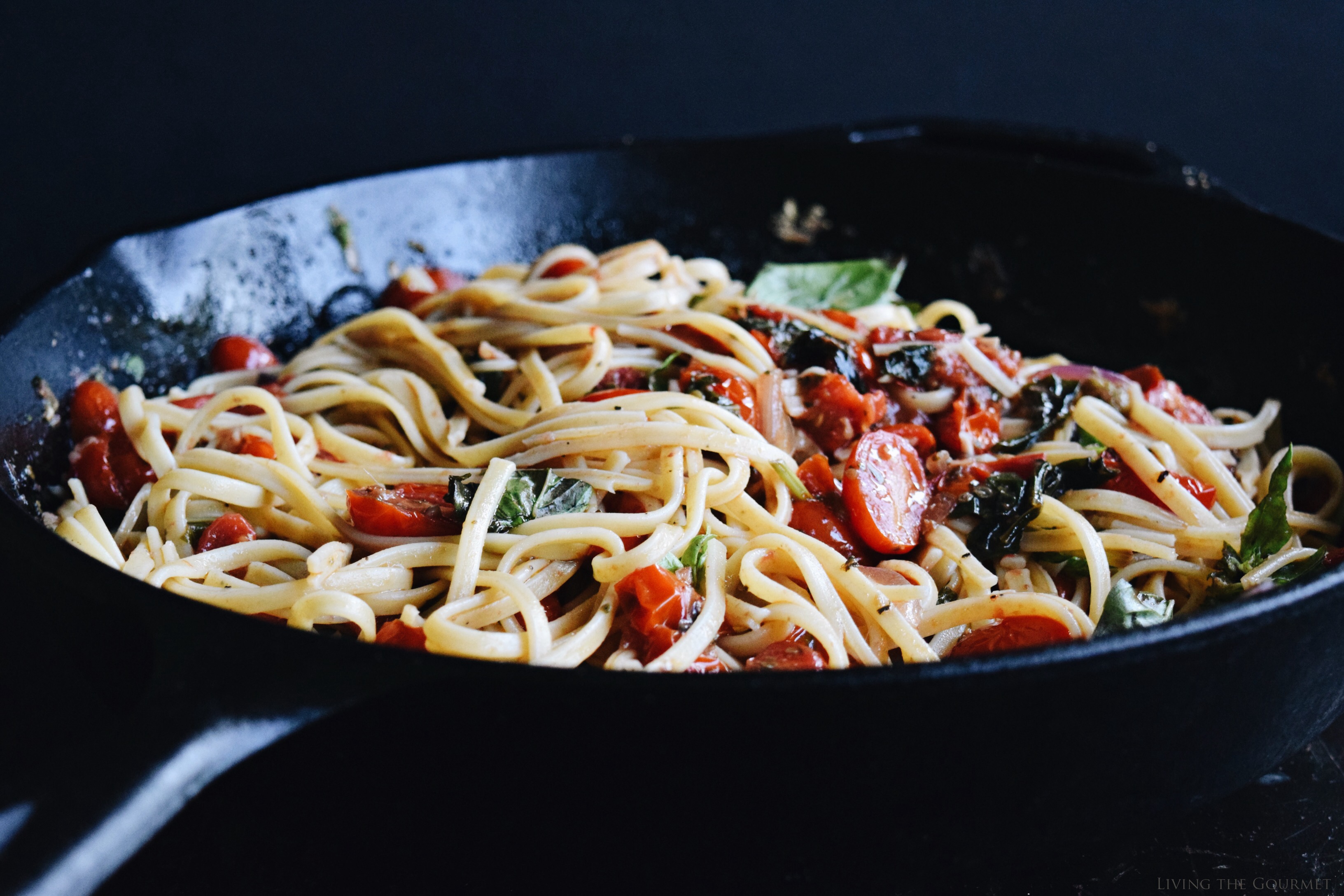 Print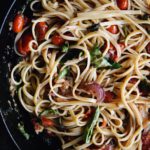 Truffle Linguini with Fresh Tomatoes, Anchovies and Basil
---
Author:

Total Time:

30 minutes

Yield:

4

1

x
1

pint

of grape tomatoes - halved

4

cloves of garlic - chopped

1/2

red onion - sliced thin
Healthy handful of fresh basil - chopped and more for garnish

2 oz

. can of anchovies in oil with capers

3

tbs. red wine

1/2 tsp

. salt

1/2 tsp

. black pepper

1/2 tsp

. red pepper flakes

1/2 tsp

. dried oregano
Fresh grated Parmesan or Provolone cheese

1

lb

. of truffle linguine
---
Instructions
Heat a large cast iron frying pan with 2 tbs. of olive oil.
Add the sliced onion, halved tomatoes, garlic, fresh basil and anchovies with the oil and capers and sauté for a minute or two. Smash the anchovies with a fork while sautéing.
Add the seasonings and wine and continue to sauté for another minute or two.
Prepare the pasta as directed.
When the pasta is cooked lift it out of the water and place it in the fresh tomato sauce.
Toss and serve with fresh basil, grated cheese a small drizzle of olive oil and crushed red pepper flakes.
Prep Time:

10 minutes

Cook Time:

20 minutes

Category:

Main Dish

Cuisine:

Italian
Recipe Card powered by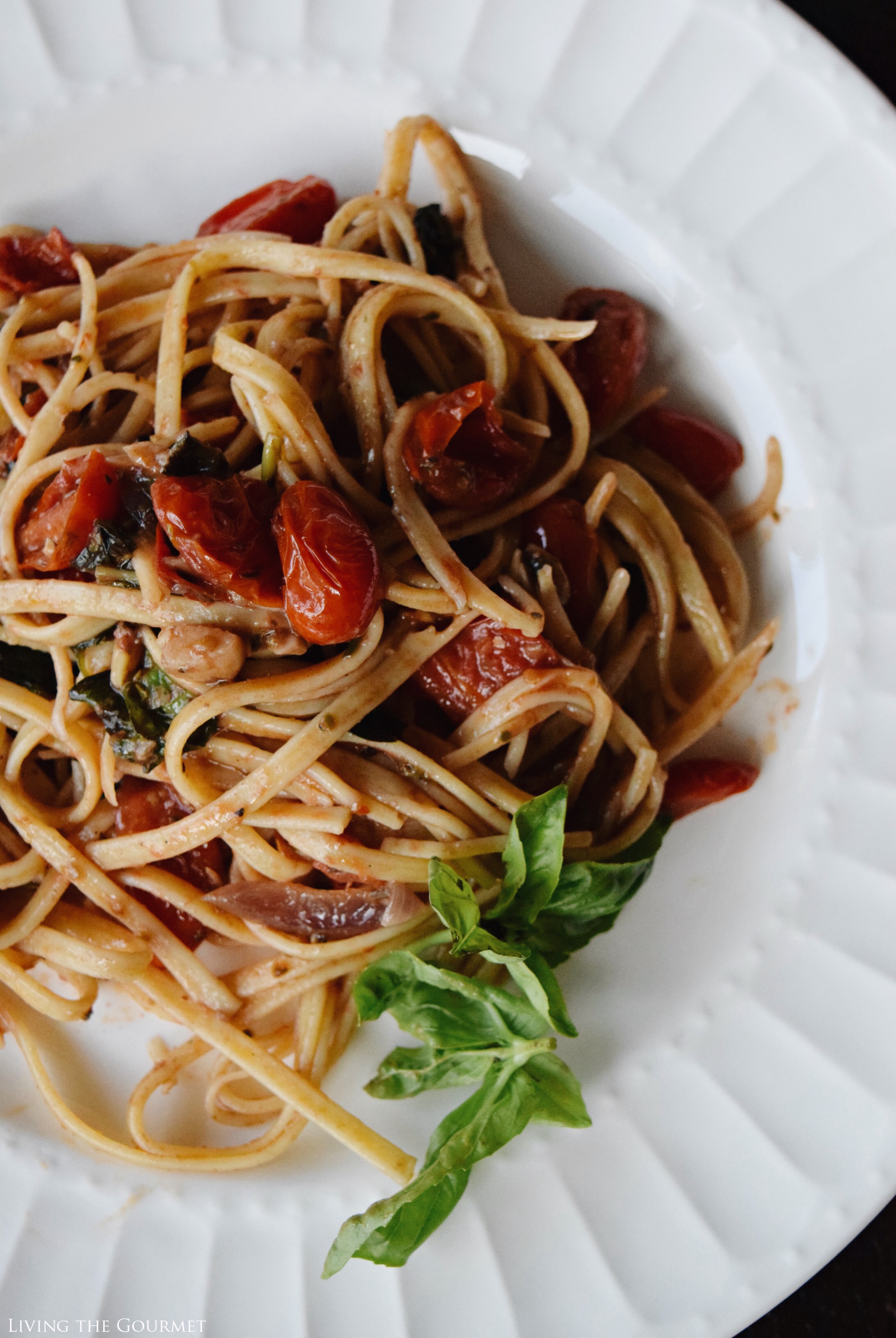 Naturally, I couldn't let the evening end there, and prepared us espressos, which we enjoyed with the Biscotti di Prato, and Panforte di Fichi e Noci – which is basically a small 'cake' made from figs and nuts.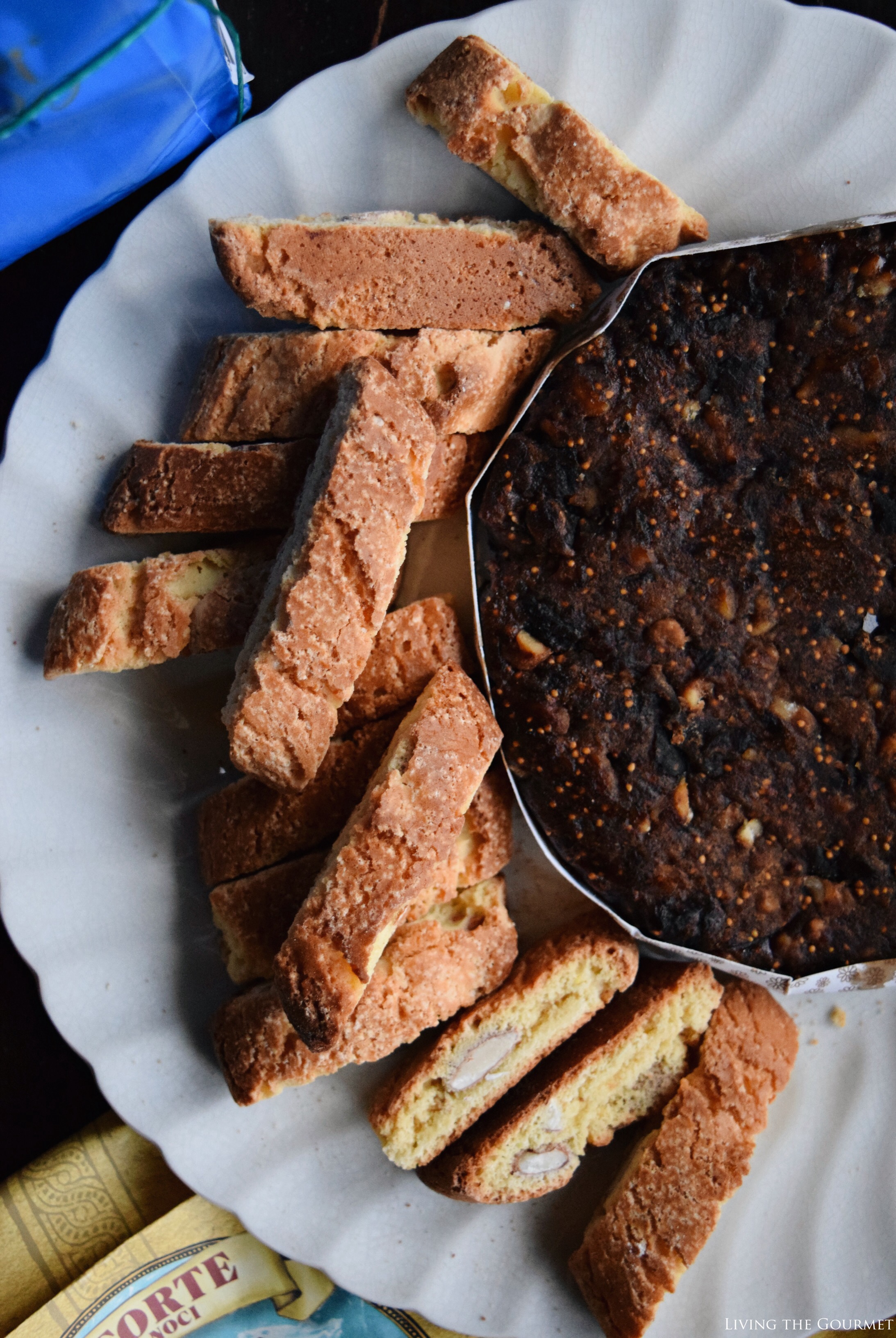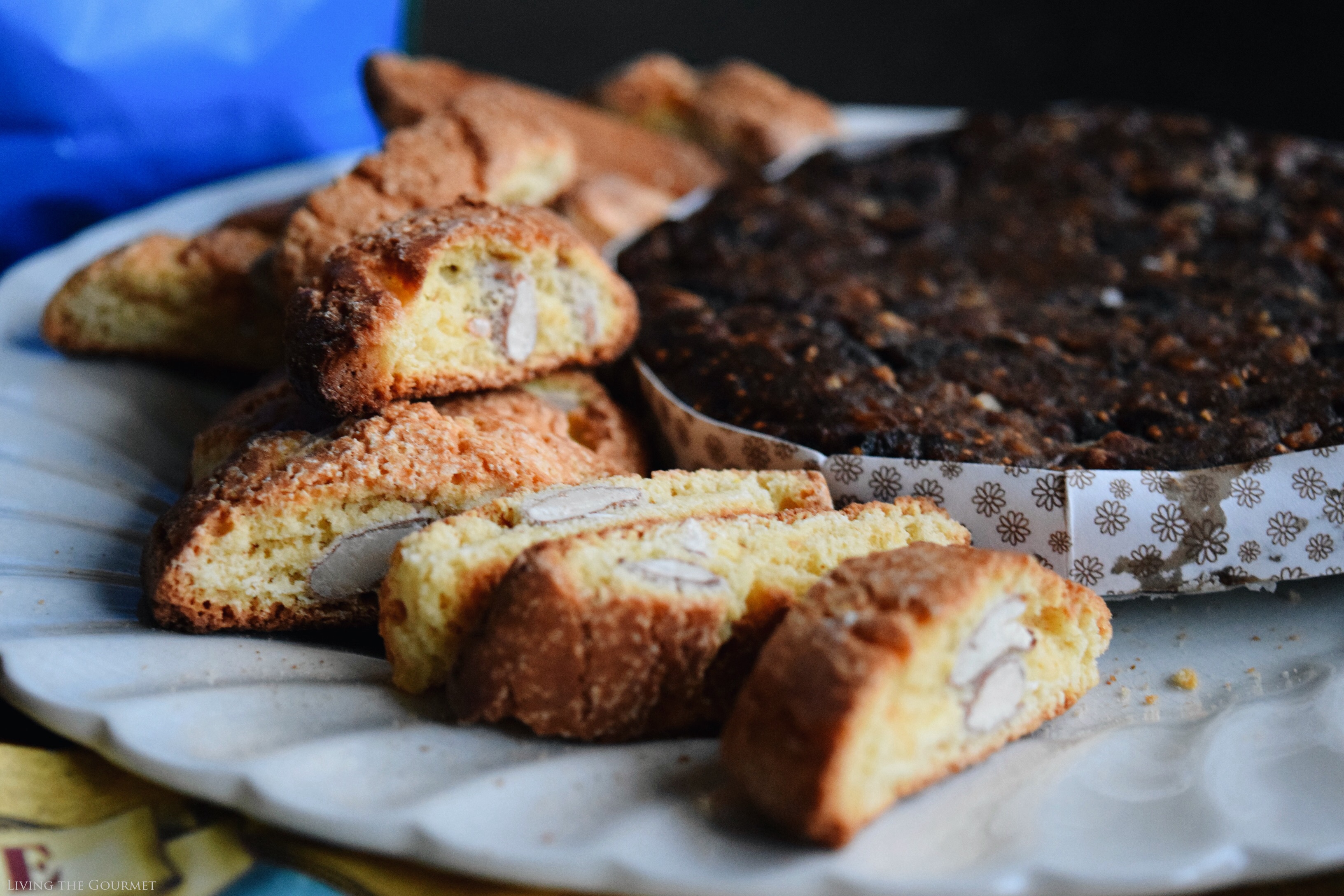 That said, whether for convenience, for the quality contents, or for the simple sake of nostalgia, Nonna Box is not only an excellent product, but an excellent concept as well, which I can whole heartedly recommend to my readers.
**Learn more about 5 Benefits of Eating and Growing Tomatoes here!
Enjoy with Love!
1