This shop has been compensated by Collective Bias, Inc. and its advertiser. All opinions are mine alone. #RealTasteForRealLife #CollectiveBias
A fresh salad with a zesty strawberry vinaigrette is completed with the delicious flavors of Freschetta Pizza at home!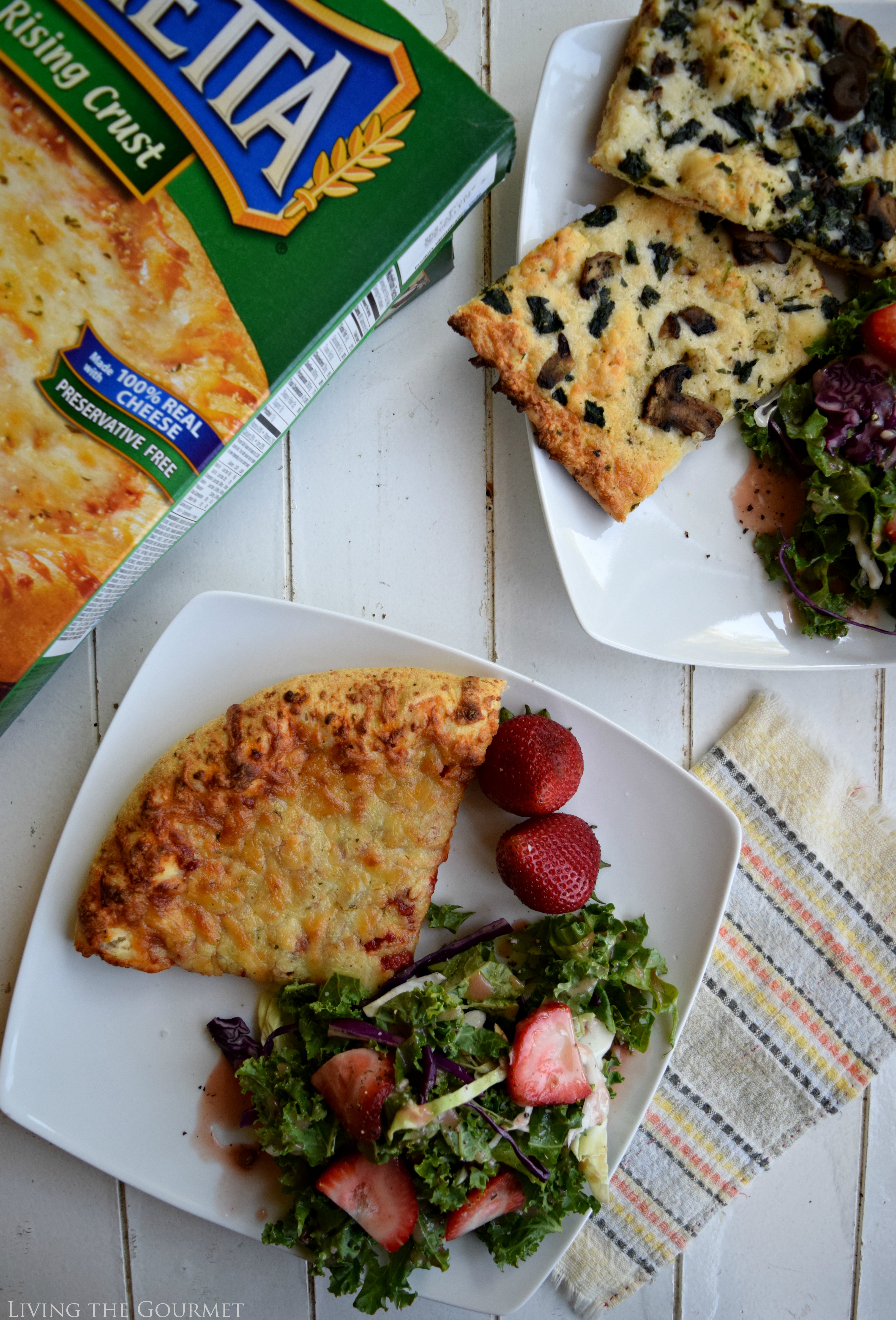 Whether because of our collective cultural conscience, the memories engrained in us by passed generations, or the physical effects of balmy weather upon the mind, 'summer' conjures images of lazy days spent on a sun soaked lounge chair, or of drifting in a glassy pool as the rest of the world fades away. Food is similarly easy, flame grilled steaks, burgers, and foot-longs downed with something stingingly cold. So often, however, such products of our imaginations remain precisely that, only rarely being brought to fruition.
I can't help recalling Lao Tzu who remarked that life is a series of changes that are best not resisted as that is a cause of sorrow. Instead, he advised, that we "Allow reality to be reality."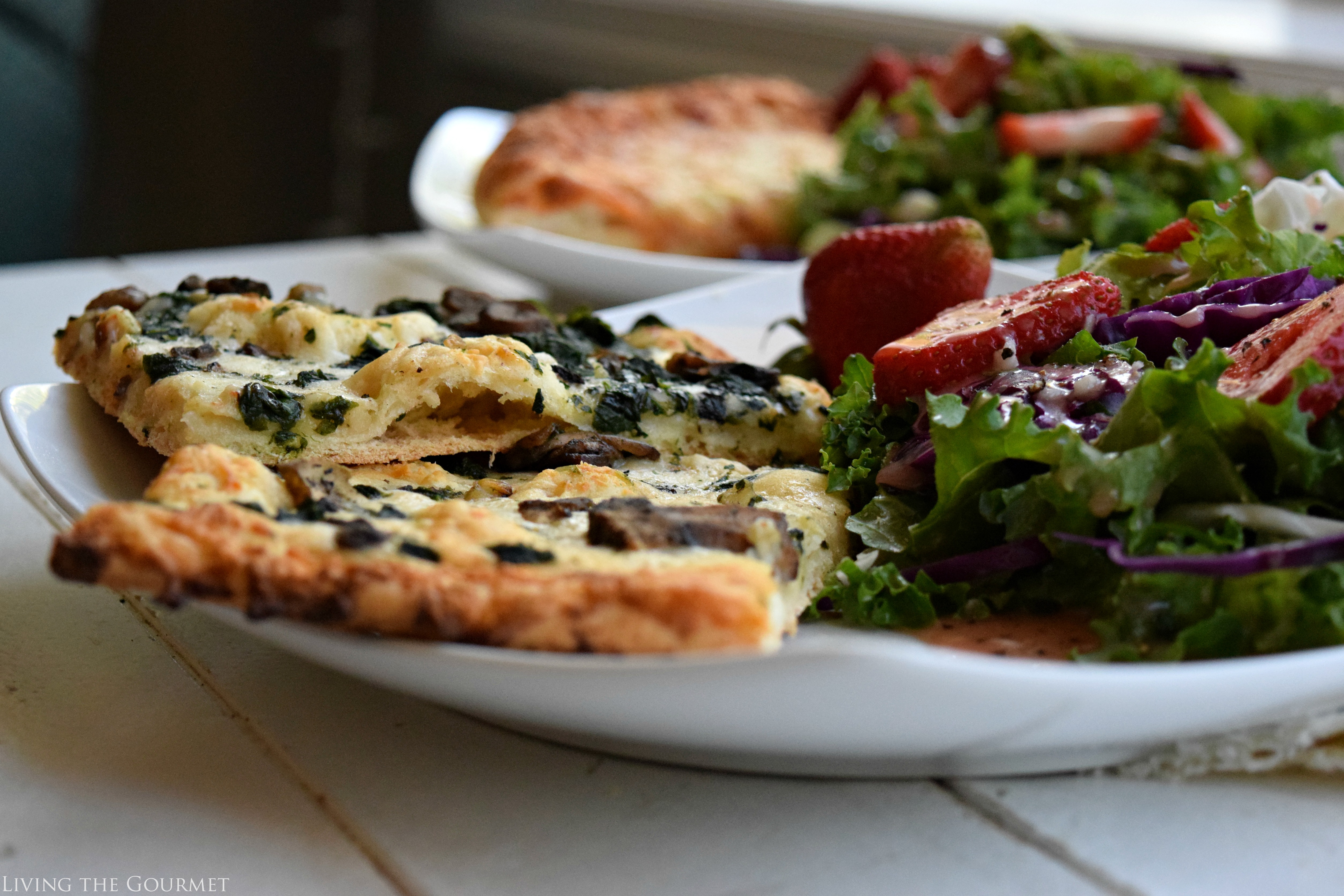 Yet, like so many other facets of our 'modern' life, the 'natural' is often edged aside by the required and the expected, relegated to the realm of hopes and aspirations. After all, the many screens of our daily lives are jealous masters. Busy schedules need tending, work requires finishing, and electronic notifications beg to be noticed. Mornings fade to nights, and little by little the overlong days summer grow short, the sun becoming something we often dream of enjoying, but rarely make time for. Things need not be this way.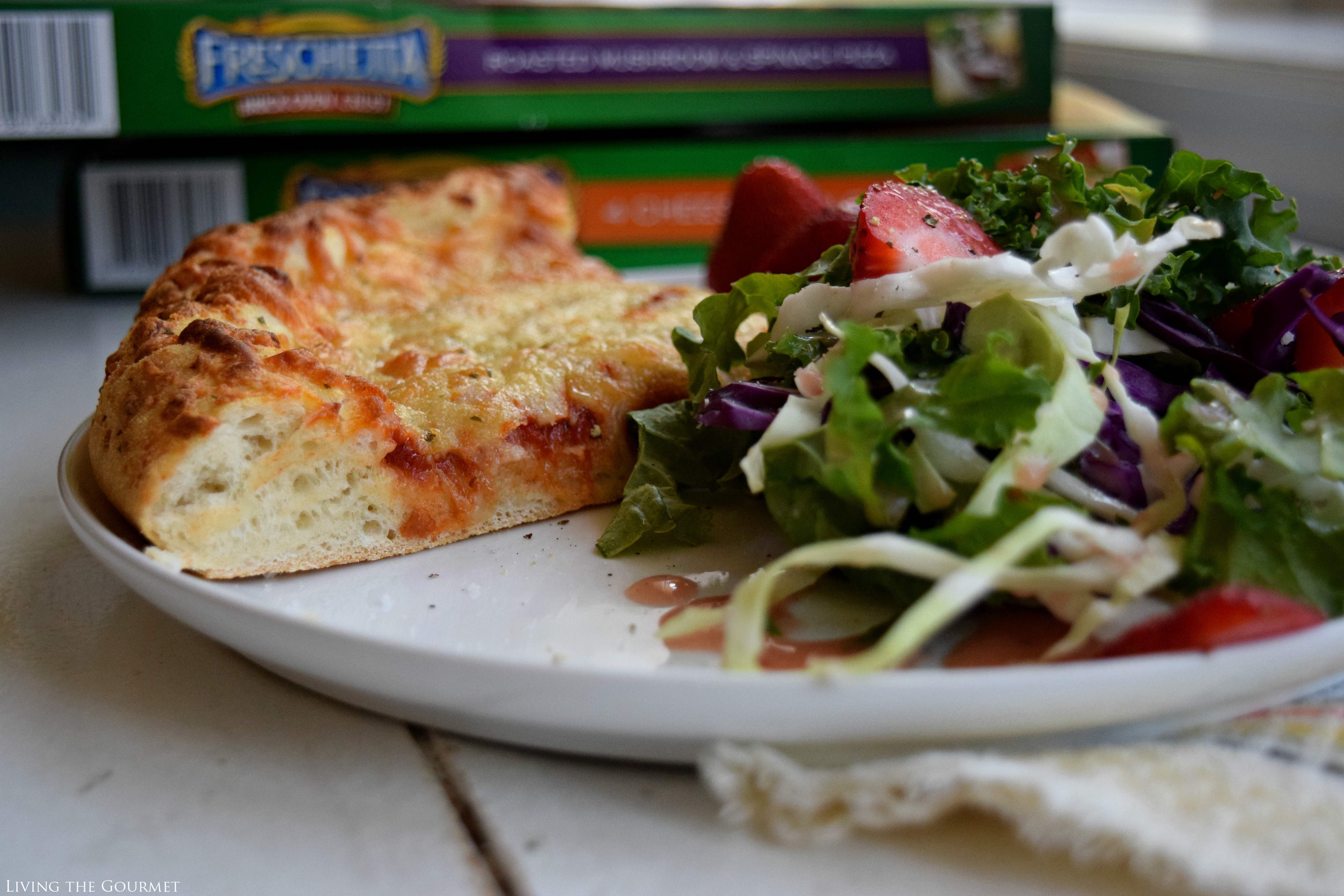 Thankfully, as with all such self-constructed bindings, one need merely make a conscience decision in order to 'escape.' After all, sometimes we truly need to just 'let reality be reality,' unhindered by our very synthetic obstacles. Whether it's 'real people,' 'real experiences,' or 'real food,' real things are always better. To truly enjoy these it becomes necessary to 'unplug,' to simply let go and let life carry you where it may, even if just for an evening. That's essentially the mindset I've taken lately so that I can 'steal' moments to enjoy the season I've been writing about, whether its preparing some of those summer dishes for myself, or just sitting out on my porch to 'do nothing' for an hour or two.
However, when taking these moments, I usually like to keep things super simple. For example, yesterday afternoon I decided to turn my phone off, and unplug from absolutely everything that involved a screen, and just unwind. Obviously, ease and simplicity were on order. Fortunately, I had several Freschetta pizzas on hand, which granted me that extra layer of ease and comfort. I had picked up several varieties at Walmart a few days ago, the Freschetta Pepperoni, Freschetta 4-Cheese, and Freschetta Brick Oven Mushroom & Spinach. With no chemical leaveners, real sun-ripened tomatoes, and 100% provolone and mozzarella cheese, the pizzas provide precisely the taste that life deserves.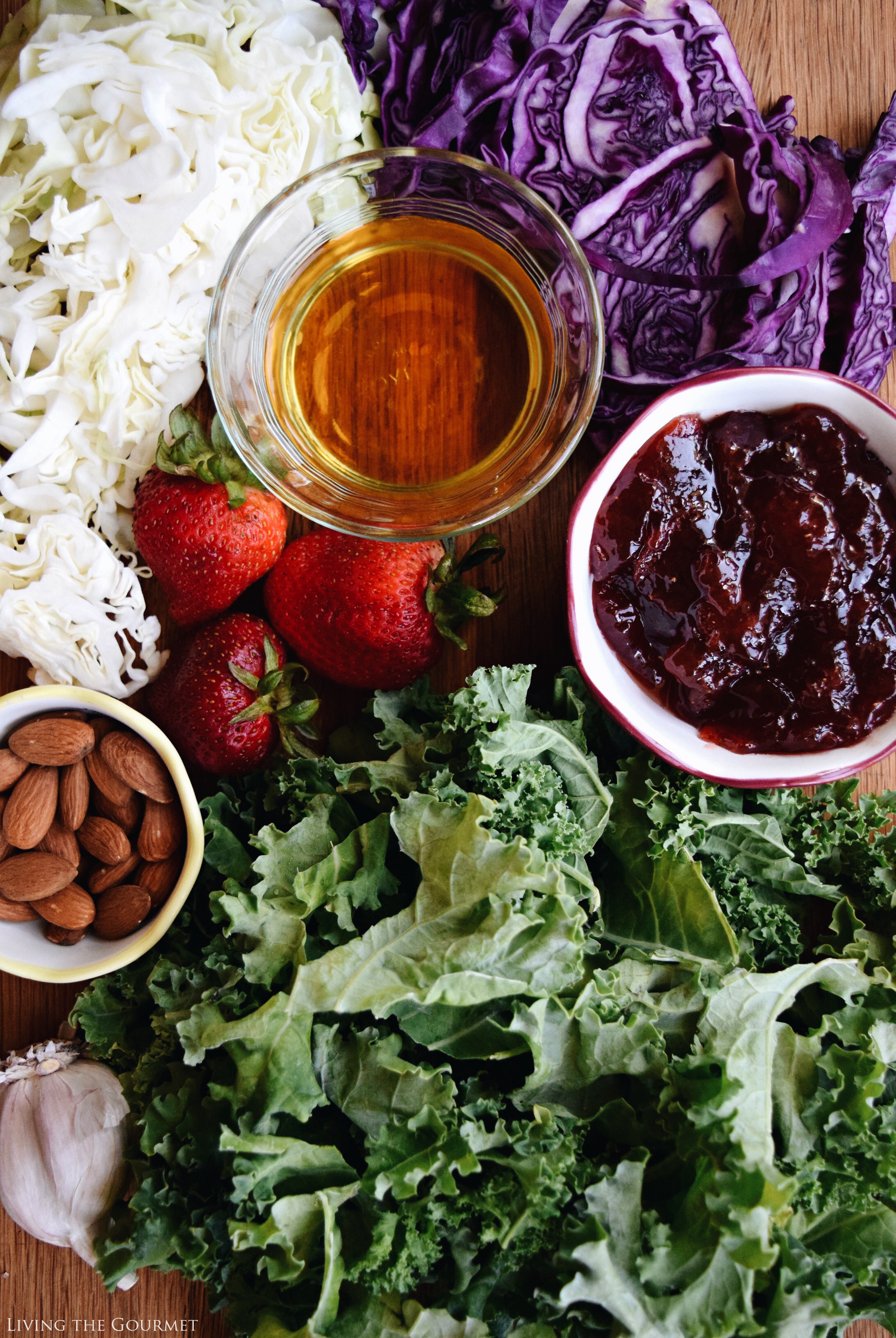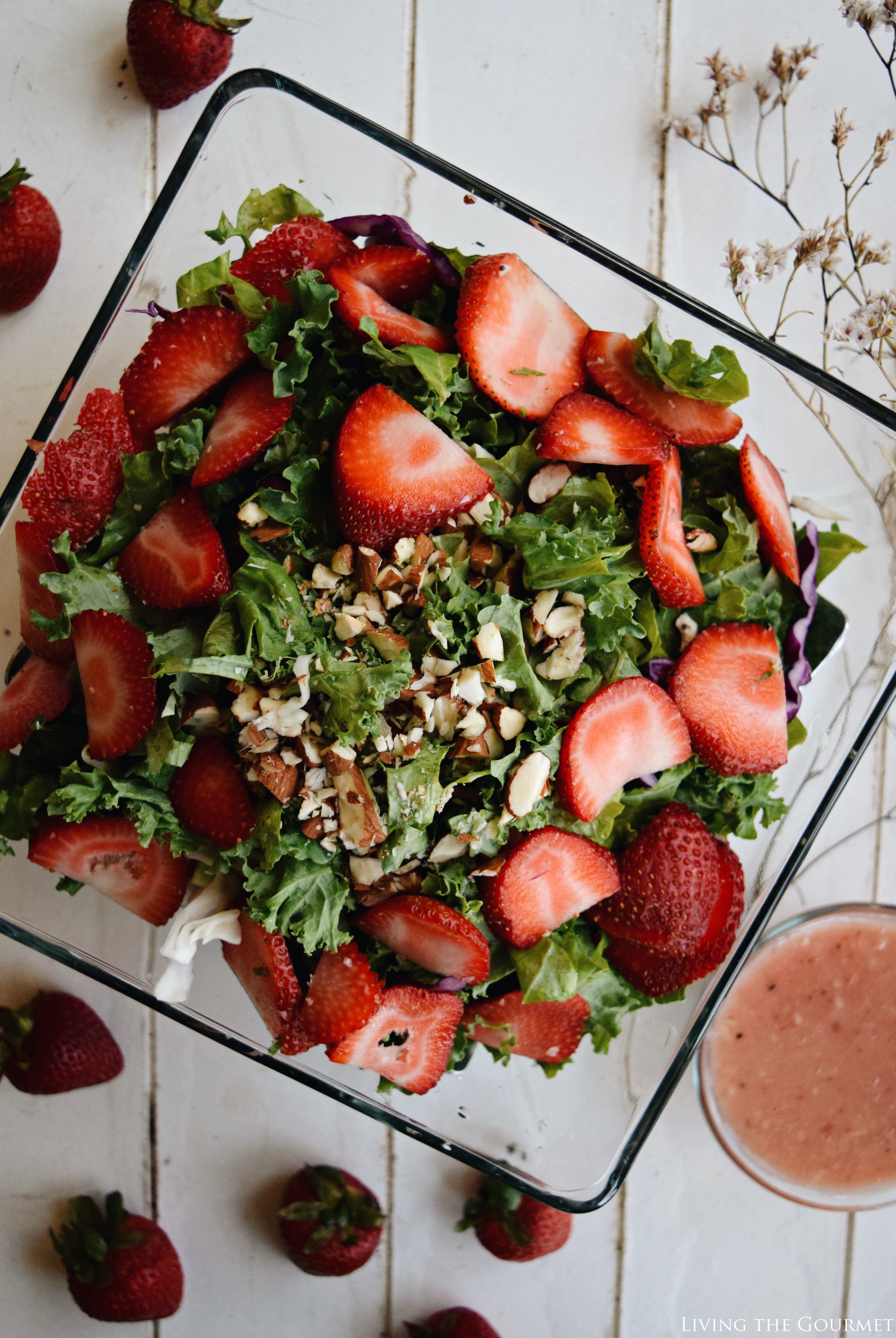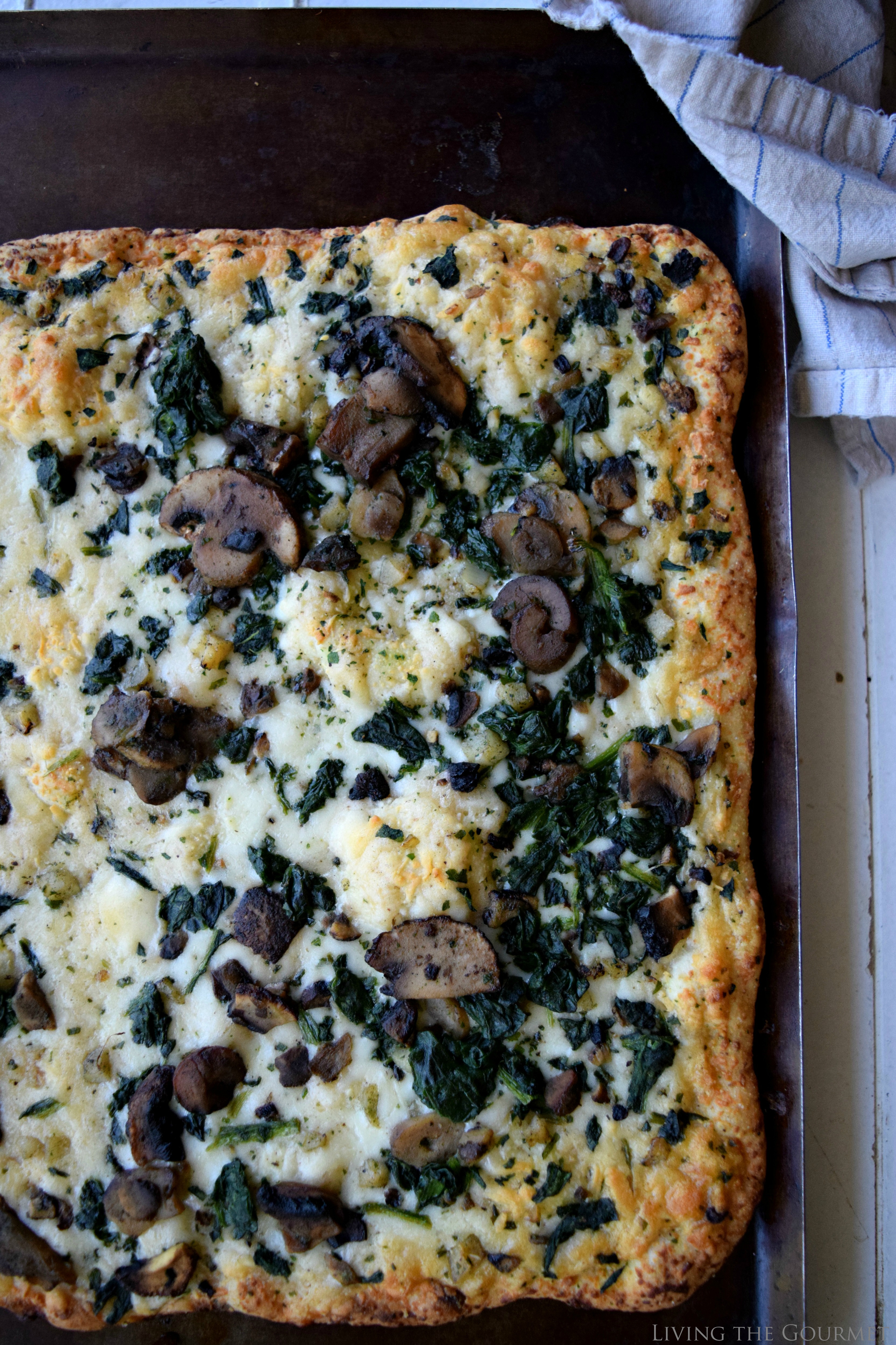 One of the key things I try to convey here at Living the Gourmet is the importance of matching the food not just to the atmosphere but to the people you are serving – and I couldn't help matching a pizza to each member of my 'crew,' myself included. To pair with the pizzas, I prepared a quick kale salad tossed with cabbage, chopped almonds, fresh berries and a homemade strawberry vinaigrette – and the afternoon was complete.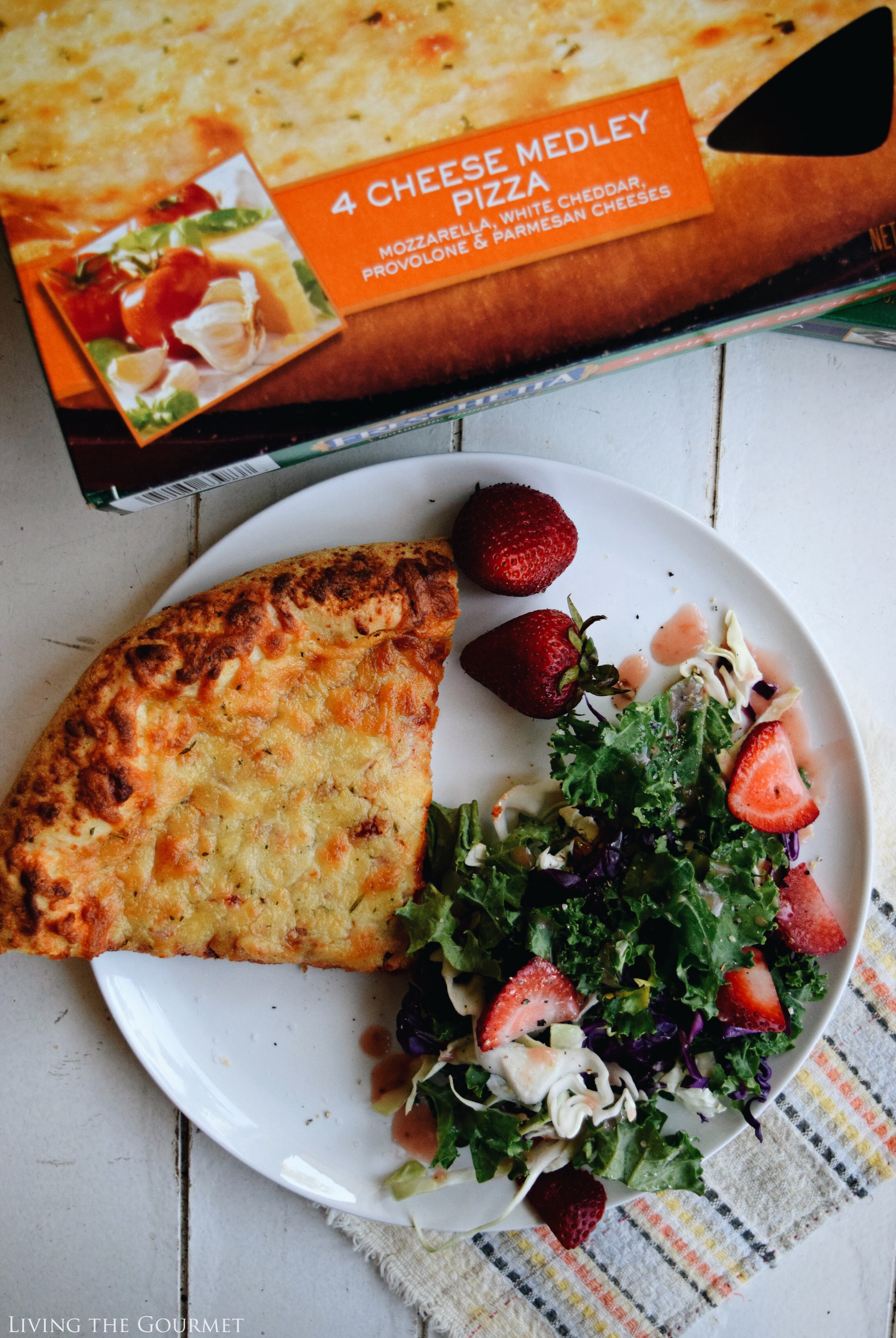 Print
Kale Salad with Strawberry Vinaigrette featuring Freschetta Pizza
For the Salad:
1

quart

of fresh strawberries - sliced with some left whole for garnish

1

bunch of fresh kale - cleaned and torn

1/4

cup

almonds - chopped

1/2

cup

of white cabbage - sliced thin

1/2

cup

of red cabbage - sliced thin
For the Vinaigrette:
1/2

cup

of strawberry jam

1

large clove of garlic

1/4

cup

of apple cider vinegar

1/2

cup

of olive oil

1/4 tsp

. salt

1/2 tsp

. black pepper
Instructions
For the Salad:
Combine all of the ingredients for the salad in a large bowl and toss.
For the Vinaigrette:
Combine all of the ingredients for the strawberry vinaigrette in a food processor and process until creamy.
Refrigerate until ready to use.
Recipe Card powered by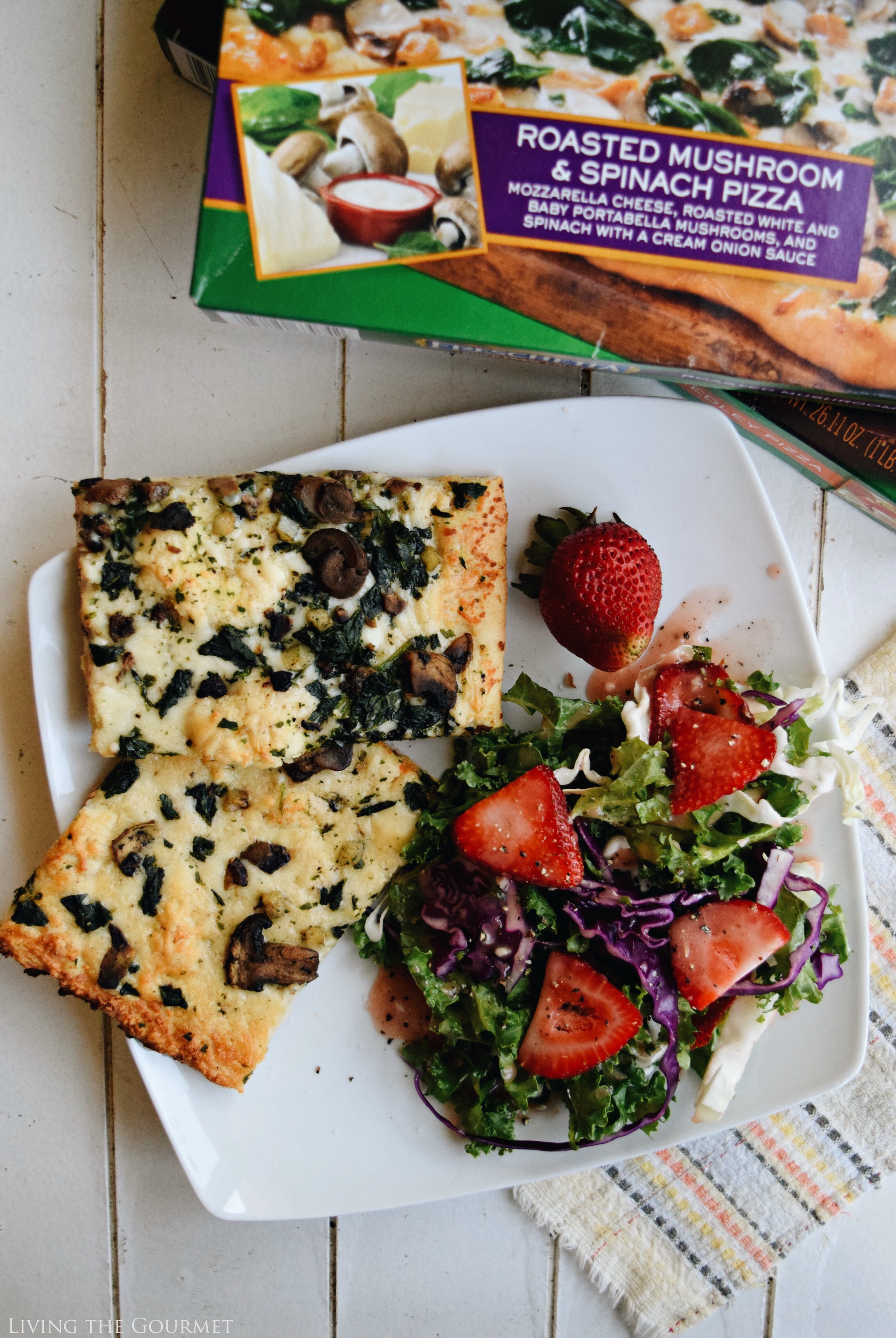 Once that was done, it was time to unwind on my porch, unplug, and finally let the summer take me where it may – even if just for a long afternoon. What are some your favorite ways to unwind and keep things easy? I would love to hear from you!
Enjoy with Love!
0