Grilled peppers and melted Swiss are pressed panini-style into an incredibly delicious meal perfect for lunch or dinner!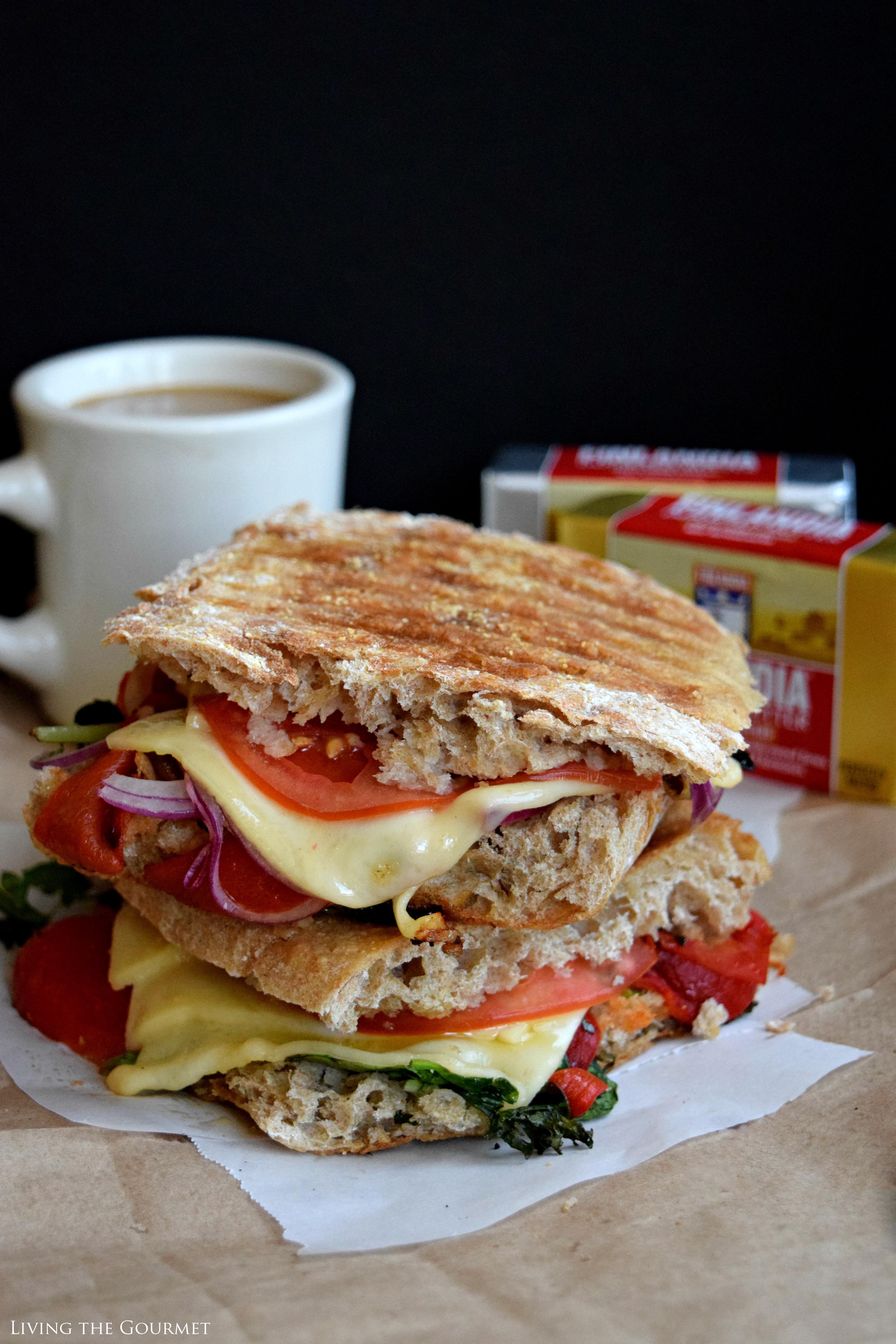 Longfellow remarked that "In character, in manner, in style, in all things, the supreme excellence is simplicity," echoing the sentiment of Plato several millennia prior who explained that brevity and simplicity reside within the realm of true excellence. For this reason, I've always felt that simplicity is an elegance unto itself own, a sort of 'accentuation' for all that which it graces. Details tend to get lost within the maelstrom of the complex, while a simple palette allows the mind to focus on and savor the finer qualities of that which it is enjoying.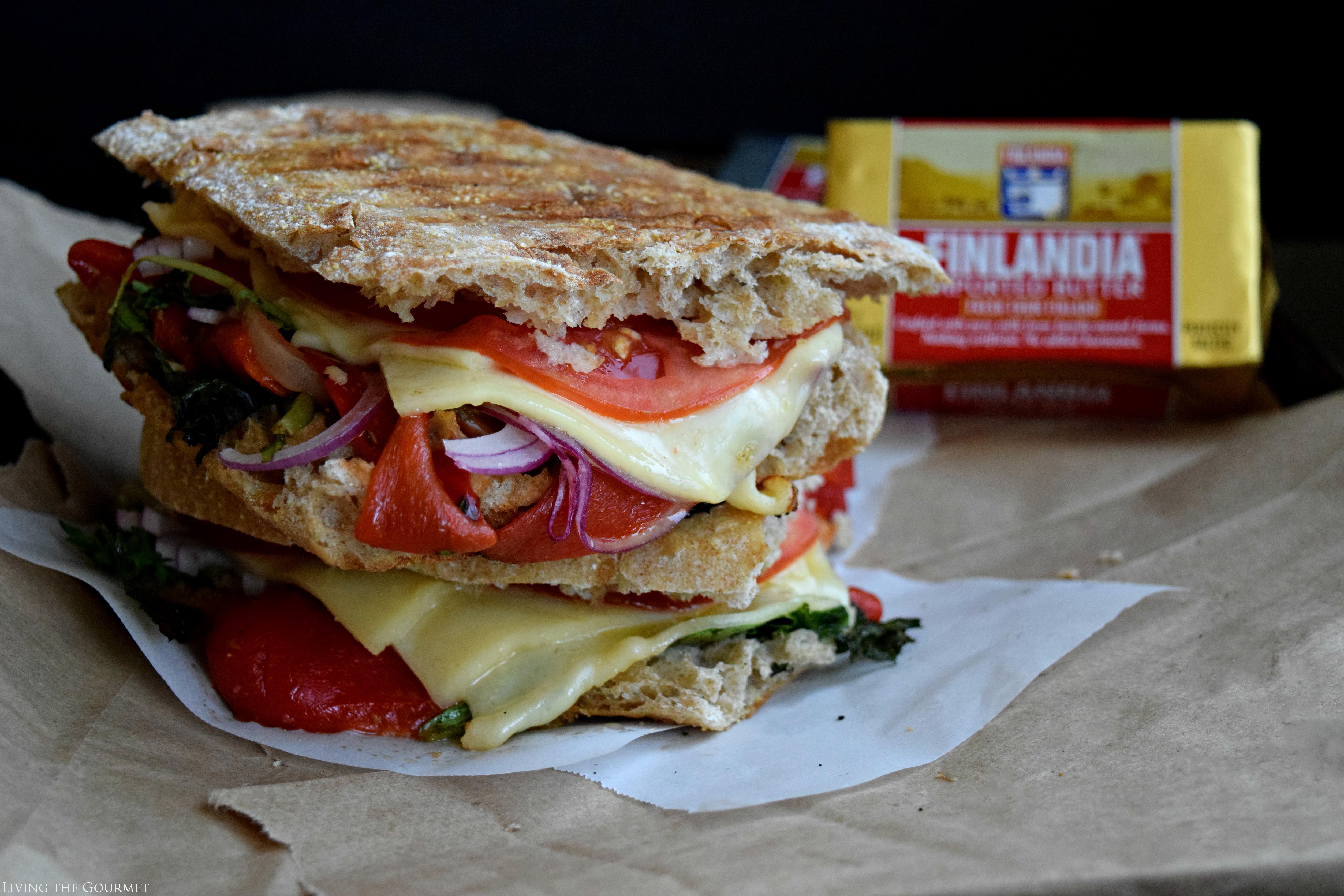 That was one the inspirations behind today's recipe. Yesterday, I had wrapped up work slightly earlier than usual, and the back porch had hardly ever looked quite so inviting. Simple pleasures like the evening breeze, the fading sunlight that glows like amber just before sunset, and the rustling of the tree leaves were pleading to be enjoyed. To that end, I took out my espresso maker, but just as I was about to push the button for my early evening shot of frothy brew, I realized that a single short-lived cup wasn't quite the end to the day I had in mind, nor was the 'quick' weeknight meal I was originally planning on.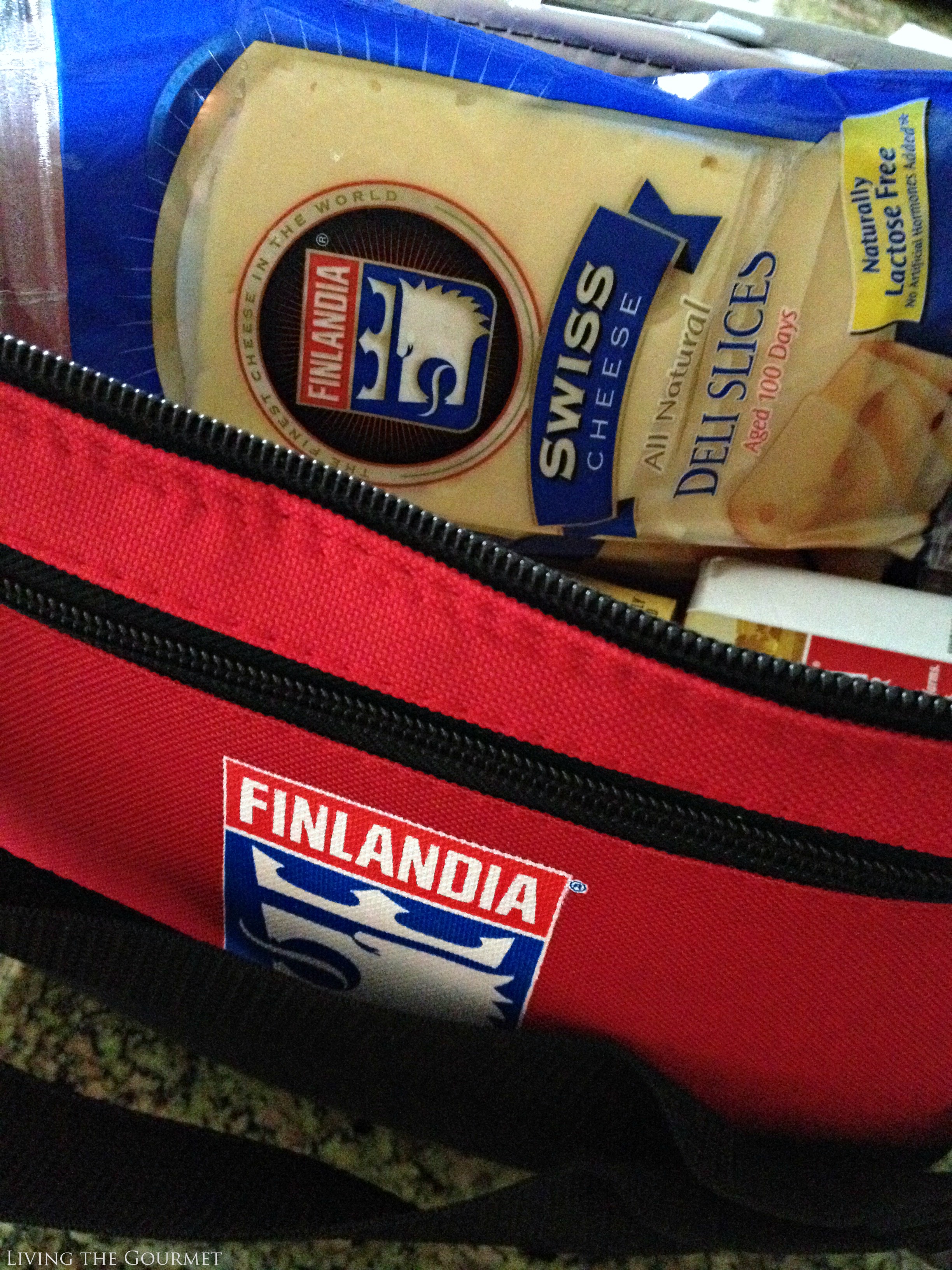 After briefly perusing the fridge, I found two items that gave me a classic 'lightbulb' moment – Finlandia Butter and Finlandia Swiss Cheese. On the spot, I posed a question to myself "What pairs best with an espresso?" Now, if you're anything like me the answer is "A freshly made panini with grilled peppers and melted Swiss on ciabatta bread."
Simple really.
However, a panini is one of those things where you can really 'taste' the difference made by fresh, natural ingredients. I've always said here on Living the Gourmet that 'gourmet cooking' invariably begins with natural, fresh ingredients. For that reason, I tend shy away from jarred grilled peppers, and instead grill my own with garlic, sweet onion, and long hot peppers for spice, with fresh basil and capers rounding out the 'rustic' notes for a full bodied Mediterranean flavor. For that same reason, I prefer Finlandia, since both Finlandia Butter and Swiss are made from pure, hormone-free milk with no hidden chemicals or factory farms down the production line.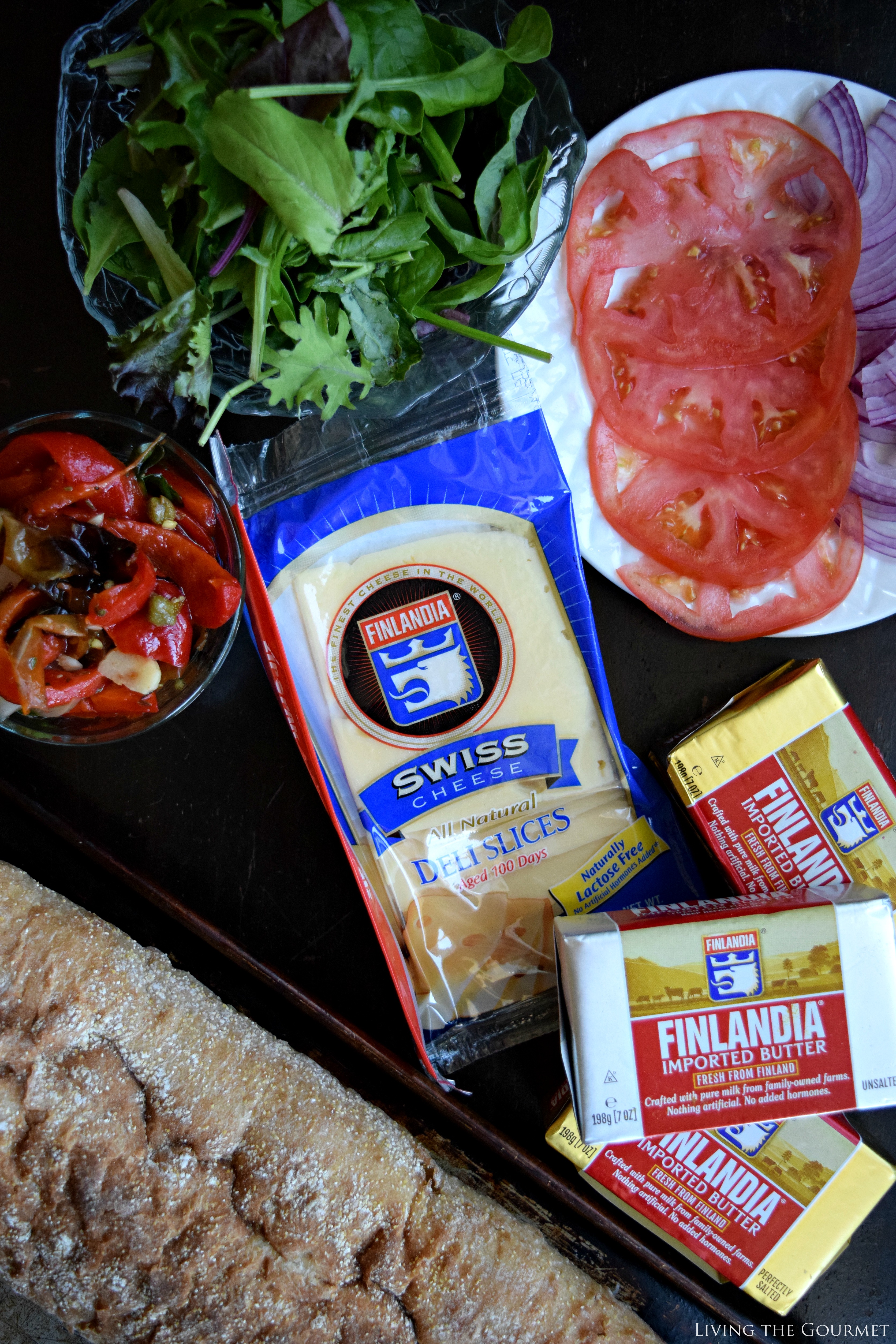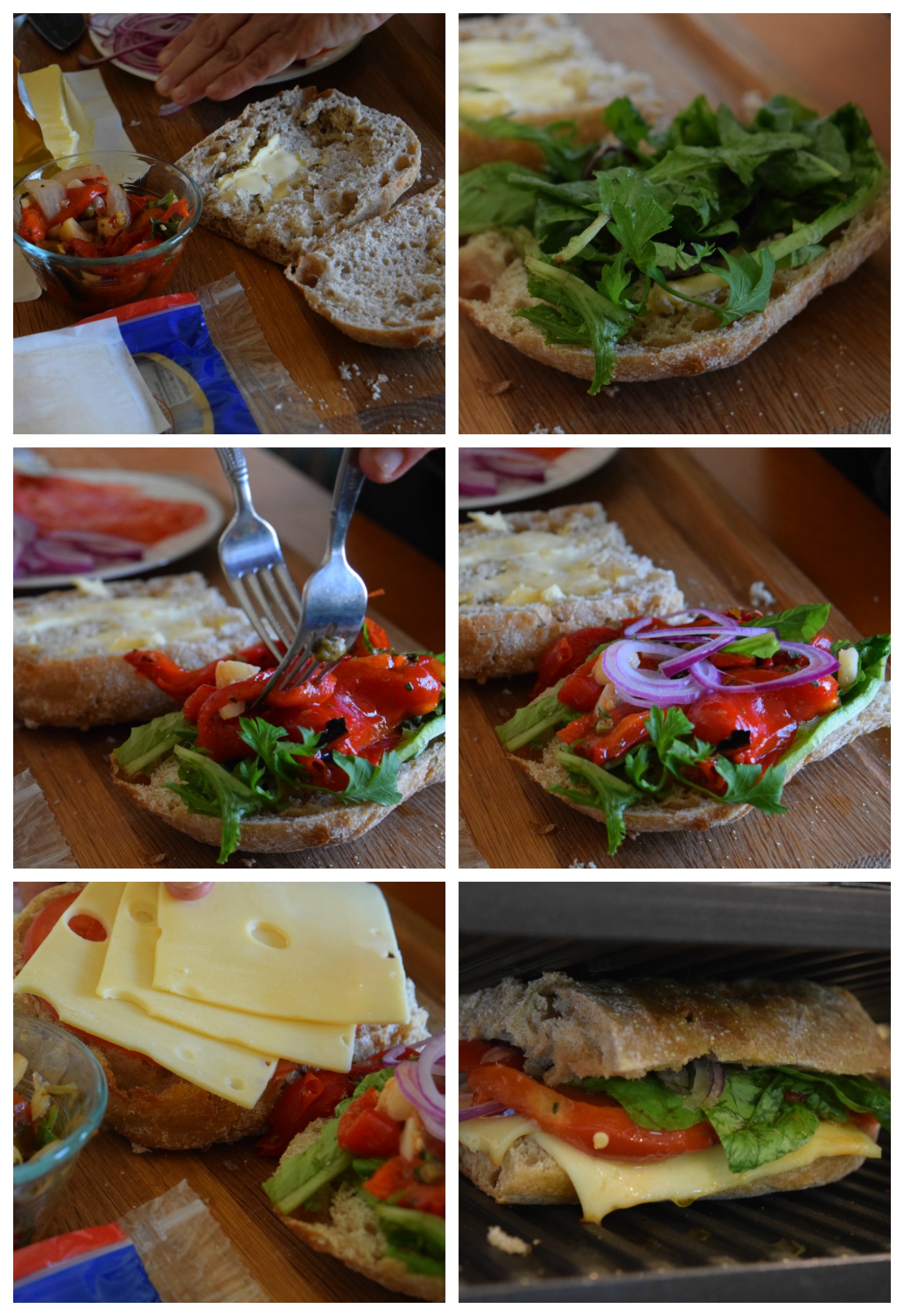 Once the peppers were done grilling, I sliced myself a generous portion of ciabatta, then assembled the sandwich as shown below, and pressed it in my panini maker. Once that was done, I prepped my espresso, and it was time enjoy some of life's simple pleasures.
Grilled Pepper Panini
Author:
Prep time:
Cook time:
Total time:
Ingredients
[url href="https://livingthegourmet.com/2016/06/perfect-charcuterie-board.html"]Roasted Bell Peppers[/url]
Finlandia Swiss Cheese
Handful of fresh salad greens
Red onion – sliced thin
Beef steak tomato – sliced thin
Finlandia butter
Ciabata bread
Instructions
To Build the Panini:
Butter each slice of the ciabata bread with the Finlandia butter.
Place thinly sliced of the tomato and onion on the bread.
Place the fresh salad greens on the bread.
Place the roasted bell peppers on the bread.
Place the Finlandia Swiss Cheese on the bread.
Close the bread and butter the top and bottom of the panini.
Place on the panini maker until melted and nice grill marks appear.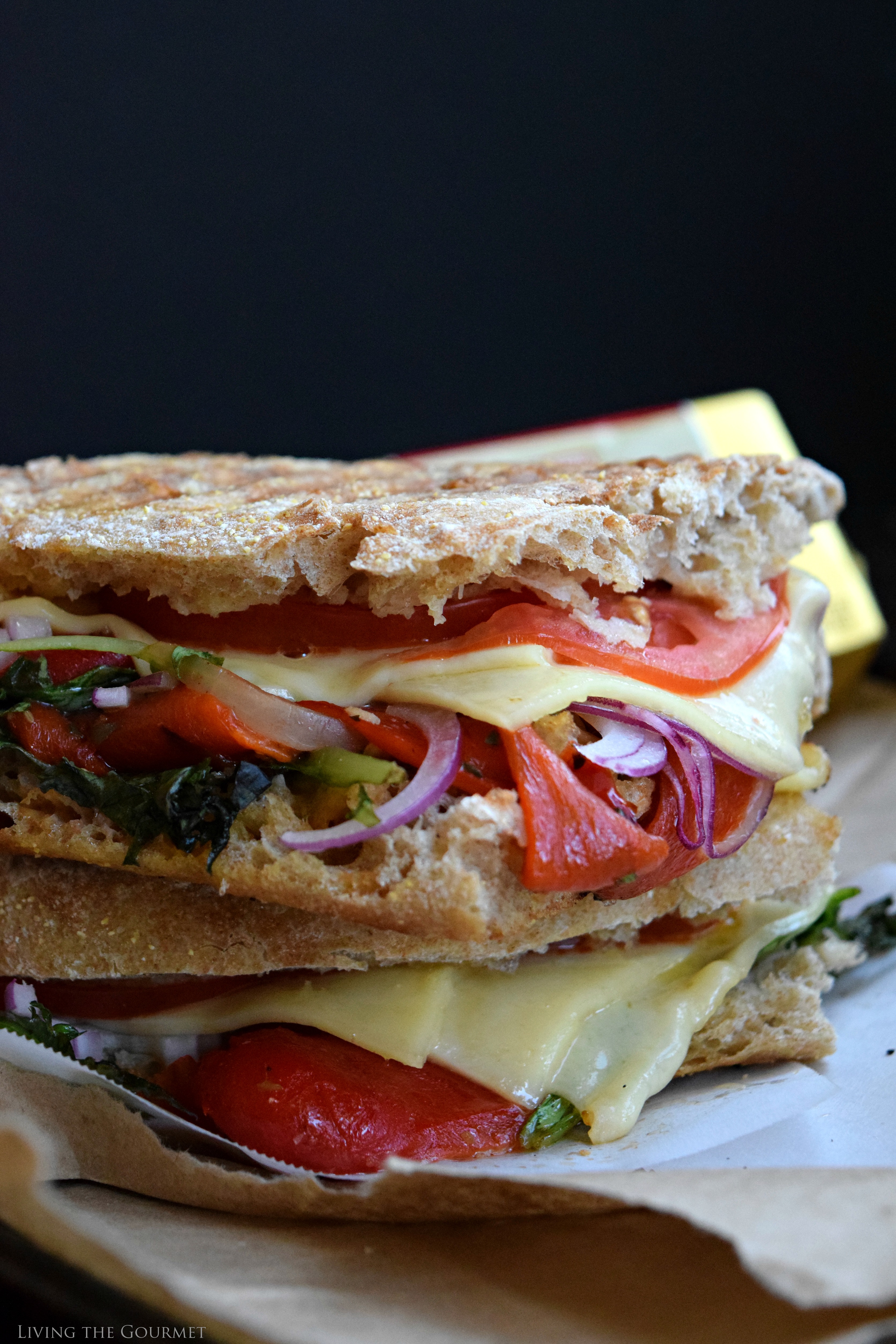 Find Finlandia at your local store today!
Enjoy with Love!
0