These popular mini pies are perfect for summer parties and easy to assemble. We served ours alongside Gourmesso coffee to end off a perfect evening.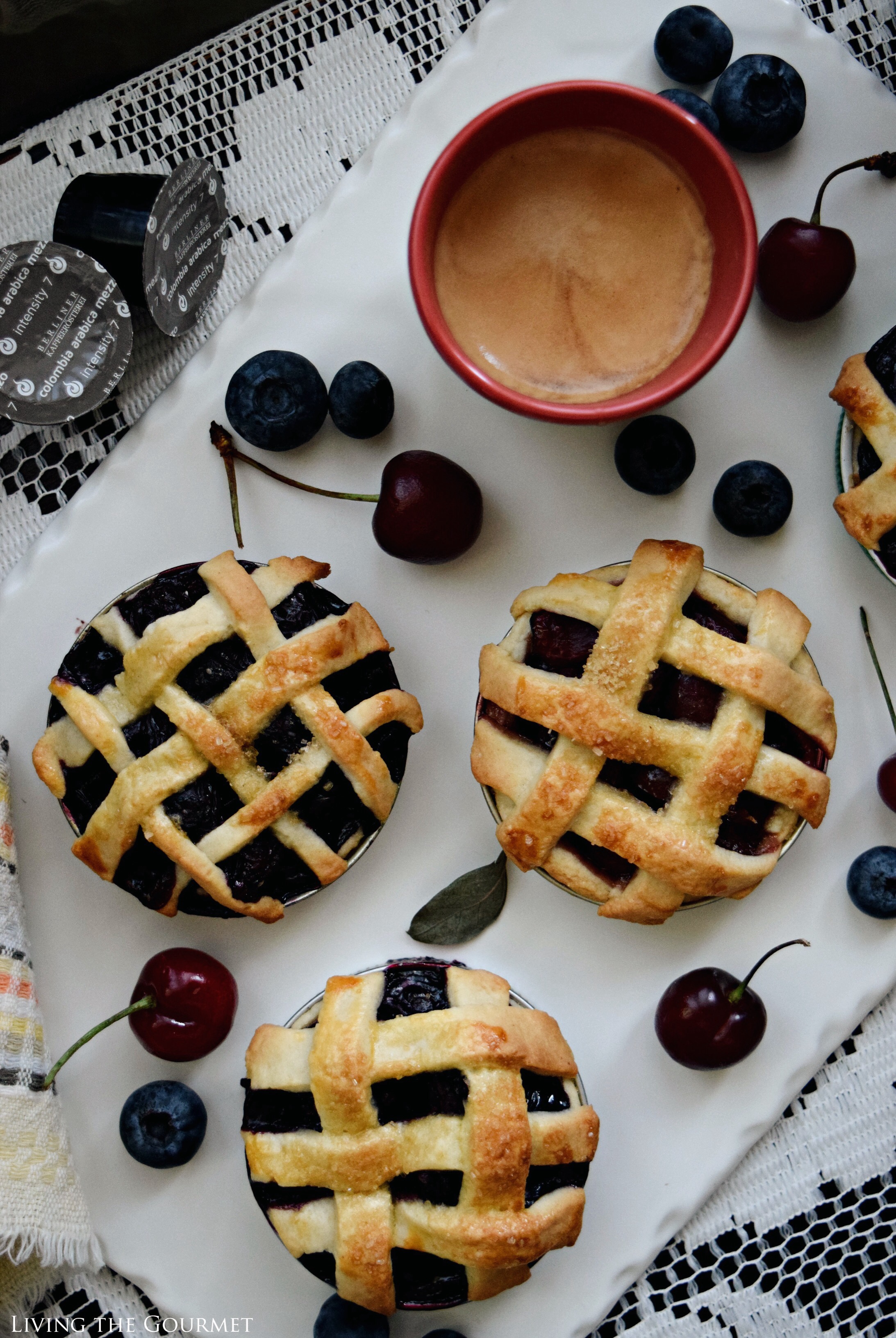 Perfection is a strange thing. Chase it too hard, and you move further away from it. Forgo it entirely, and you waste away into obscurity. Wholly unobtainable, and yet we pursue it in almost all that we do. Unknowable, and yet it is the highest measure by which we judge ourselves.
Yet, perfection is ultimately the child of time, as the saying goes. Take for example the winemaker, who no matter how skilled, will only see the fruits of her labor over the course of years. Character, likewise, either ripens with maturity, or grows worn and jaded. Our habits, our skills, our knowledge, all the 'qualities' that comprise who we are, are molded, for better or worse, over the course of time.
Similarly, this is true in more mundane things. For example, I've been writing a lot lately about how best to pair recipes with the warm weather, and how to get the most out of one's porch. Grilling, barbequed meats, the keys to the perfect wet rub, and all that seasonal goodness, are the result of long lists of trial and error.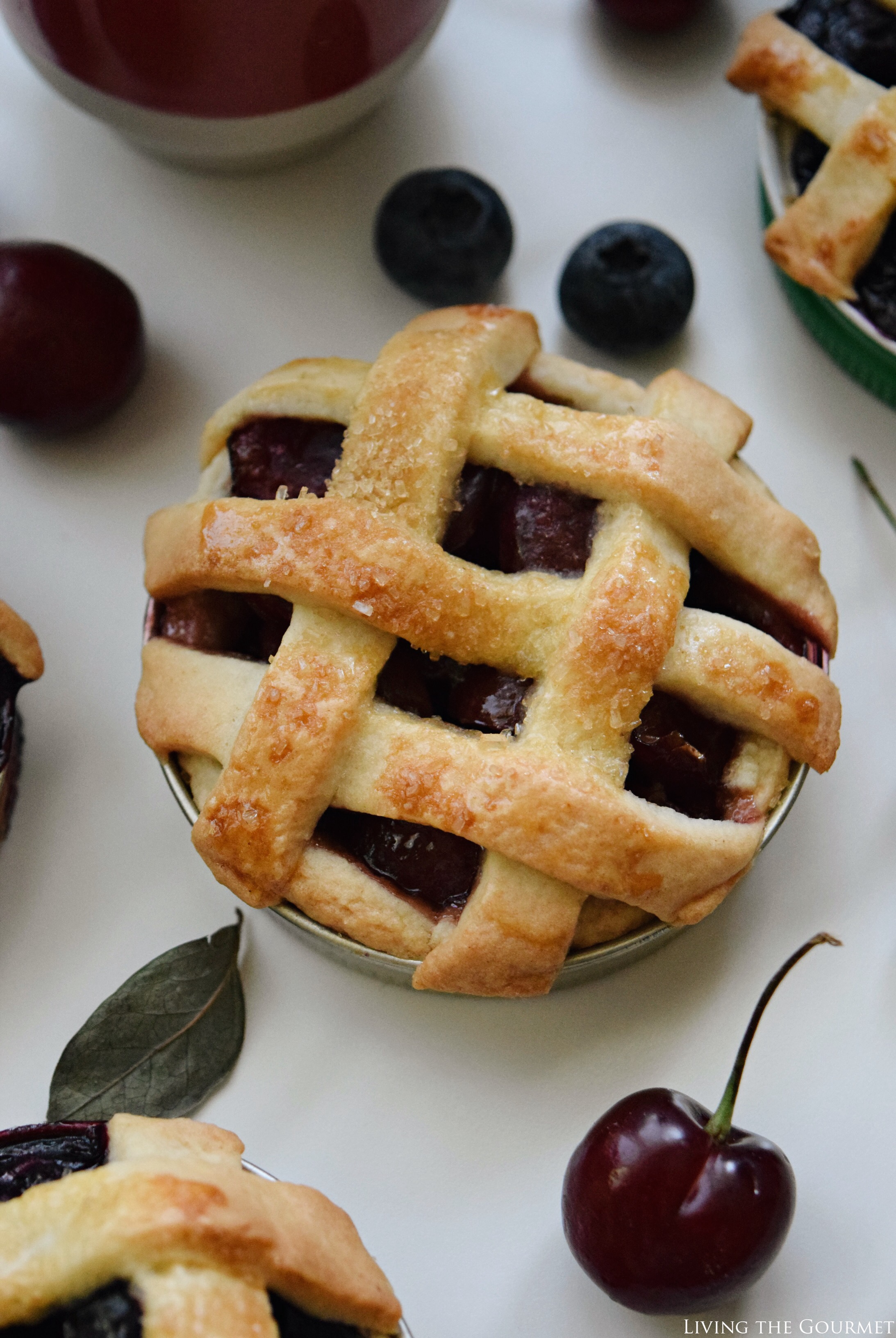 However, while much is made of balmy summer nights, there's an undeniable magic to a hazy summer morning – regardless of whether you're waking up to it or greeting it with red eyes.
For such mornings, I'll admit that I'm not always keen on standing over my griddle, but almost always want something singularly satisfying, something that will make that beautiful summer morning simply 'perfect.'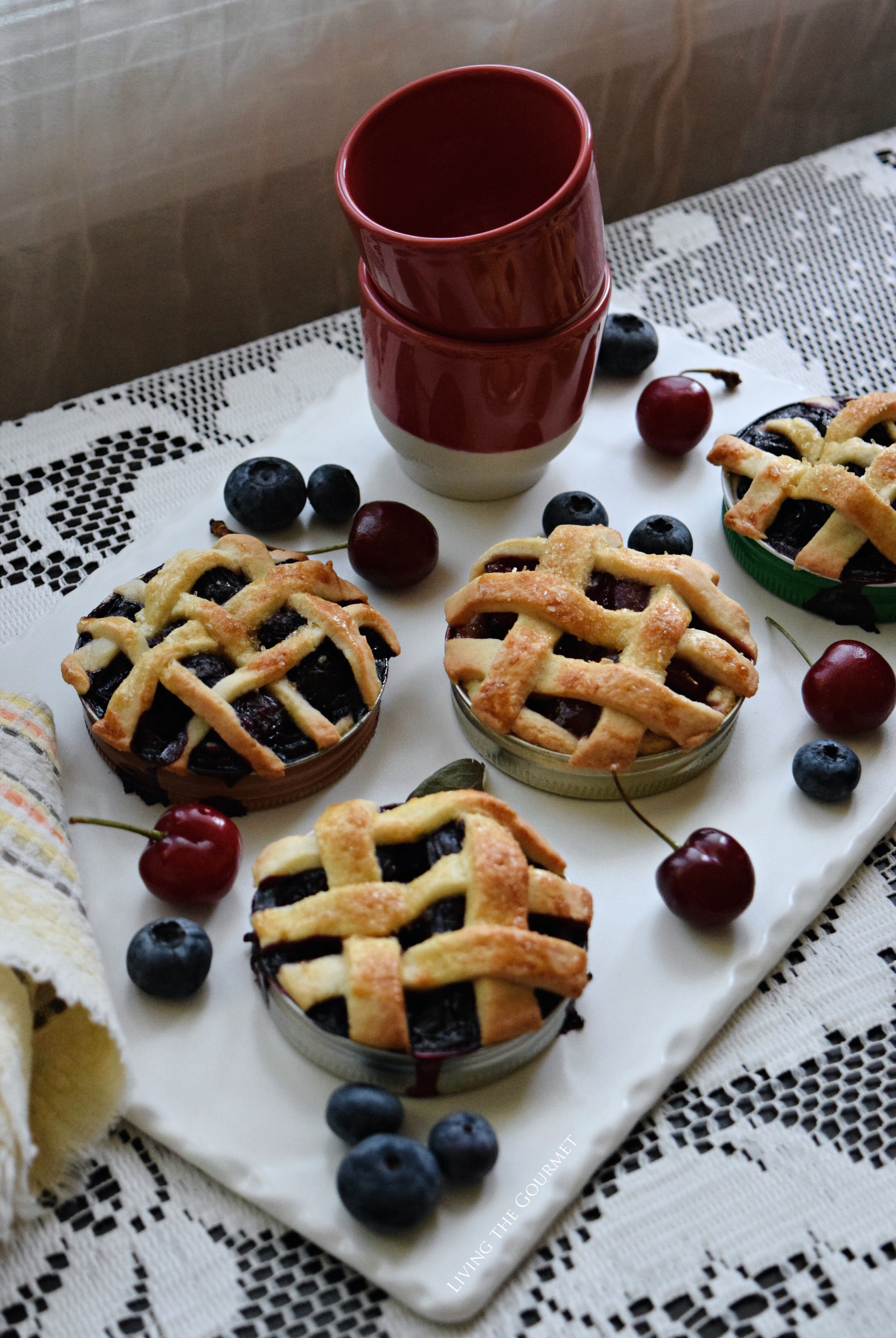 Picture a shot of espresso and a homemade mini-pie out on the porch. Truth be told, I don't have to picture it, that's actually how I spent yesterday morning, which brings us to today's recipe – Mason Jar Mini-Pies.
I actually prefer preparing these ahead of time in batches and then leaving them in the fridge for 'whenever' since they make for the perfect impromptu morning or afternoon bit of sweet, and honestly very few things can compare to being able to pull one of these pies straight out of the fridge on a whim.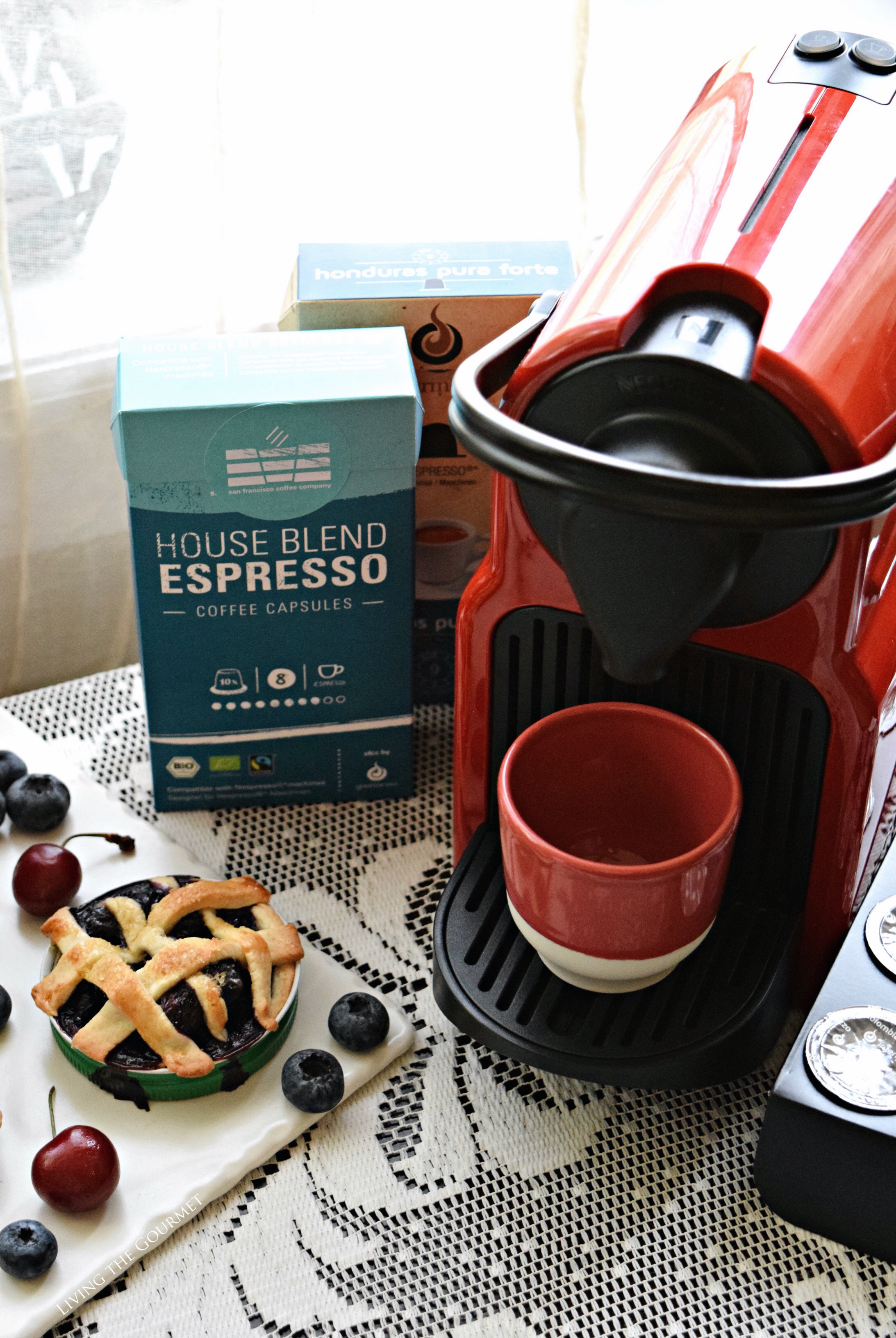 However, regardless of whether you prefer cherry, as my son does, or blueberry, as I do, neither is complete without the espresso part of the equation. I've actually found myself trading in the oversized mug of morning brew for the smaller shot out of a demitasse cup. You see, despite my having written several times about how to prepare the perfect cup of coffee, whether French pressed or machine brewed, the 'perfect cup' is rarely a part of my morning routine, typically eluding even my best drowsy-eyed attempts at playing the part of my own barista. I was talking about precisely that with my friend the other day, and she convinced me to finally make the jump and buy a Nespresso.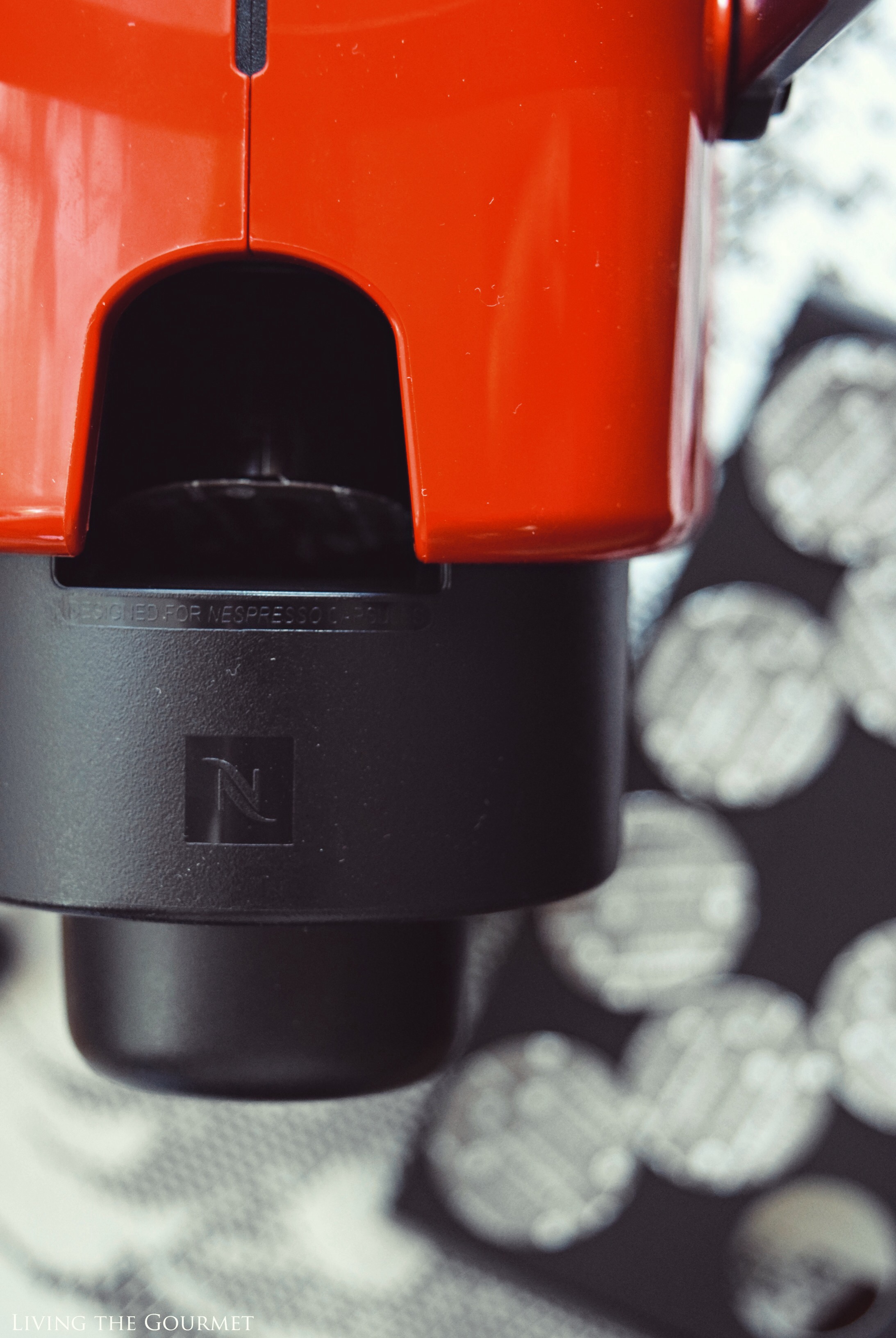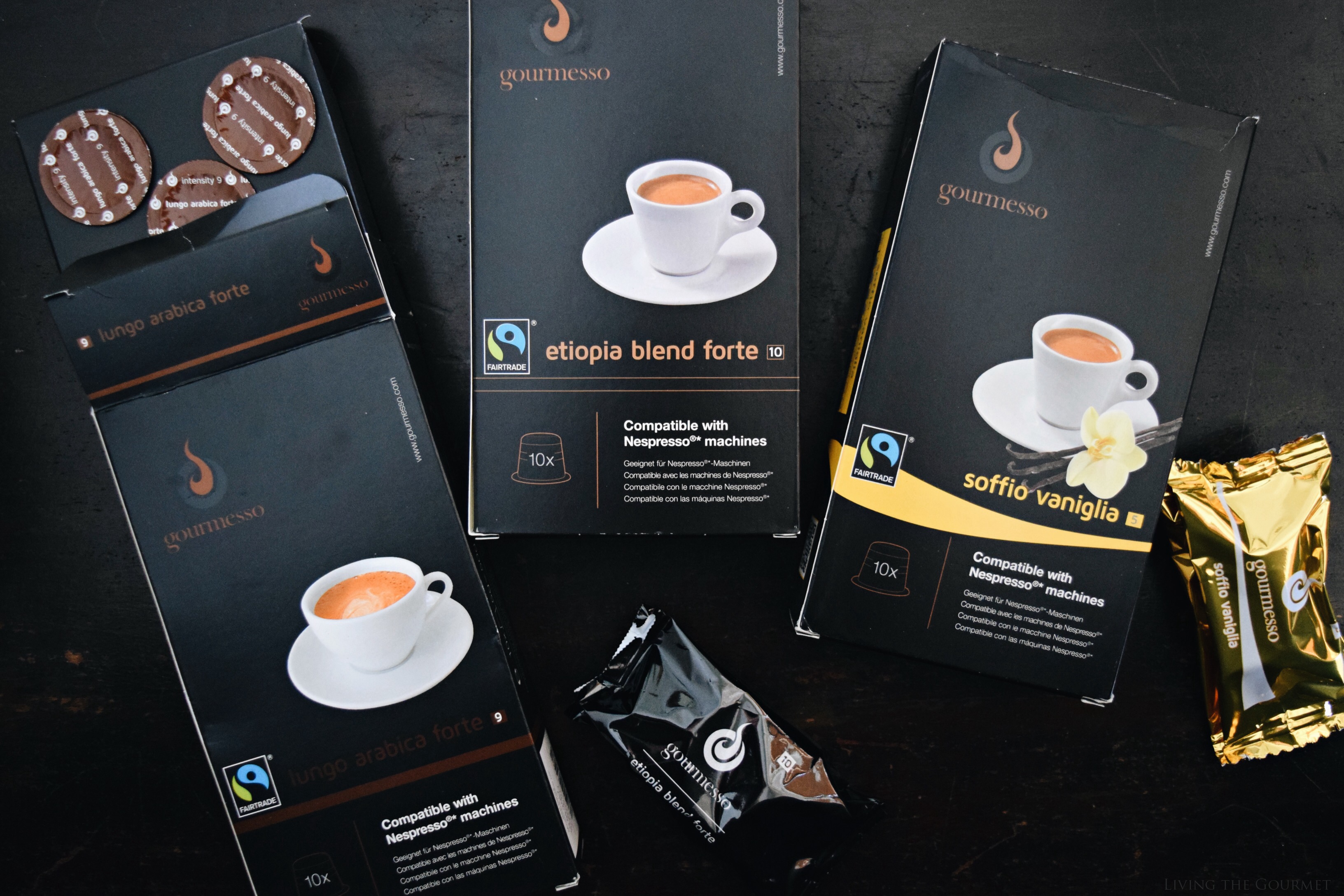 Utilizing 'capsules' to brew individual shots of espresso, the quality from the machine is reliably delicious, and the process supremely easy. While there are a variety of capsules to choose from, through some experimentation I've found that I prefer the Gourmesso brand, which offers a wide variety of blends, flavors, and strengths, all of which are Fairtrade Certified.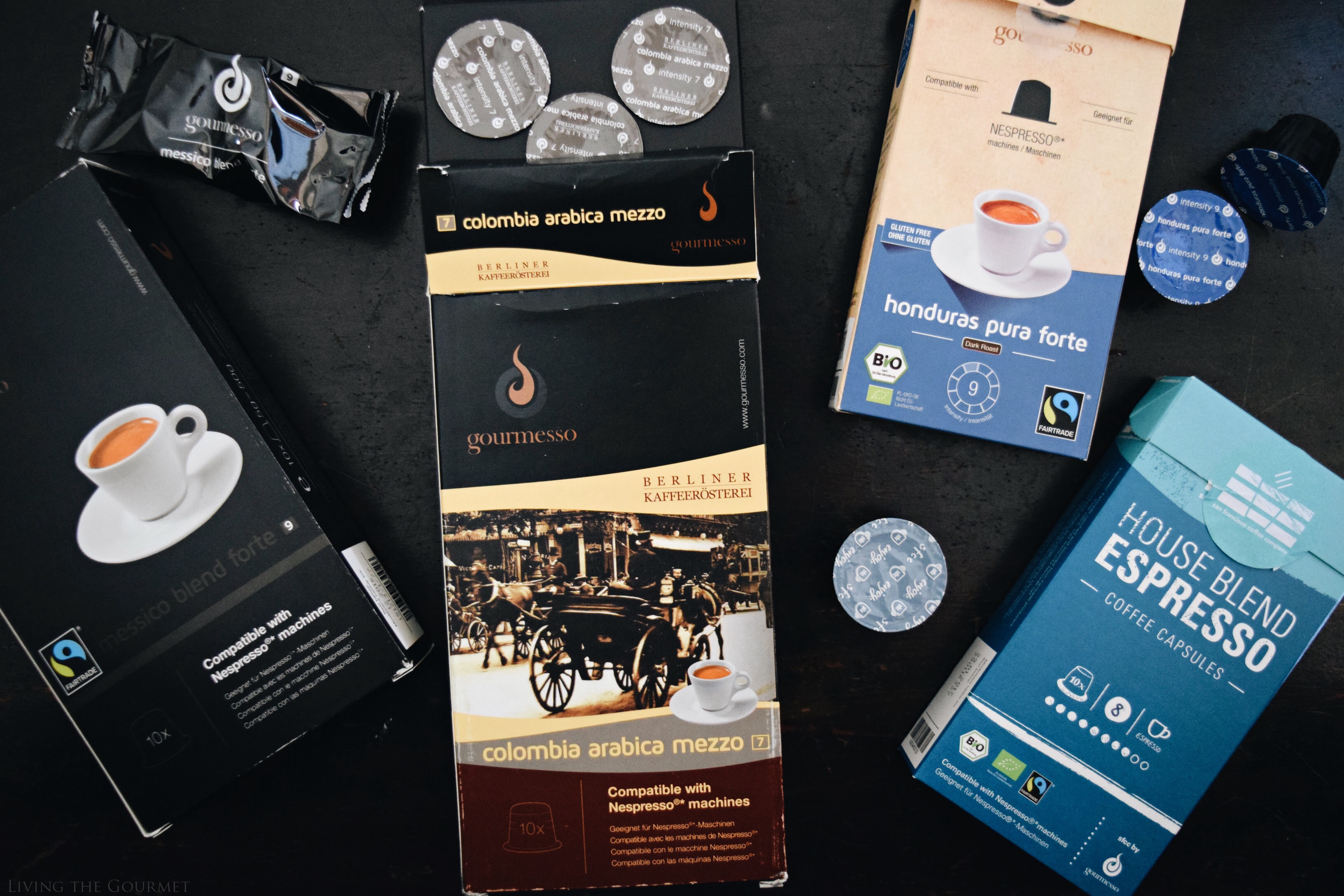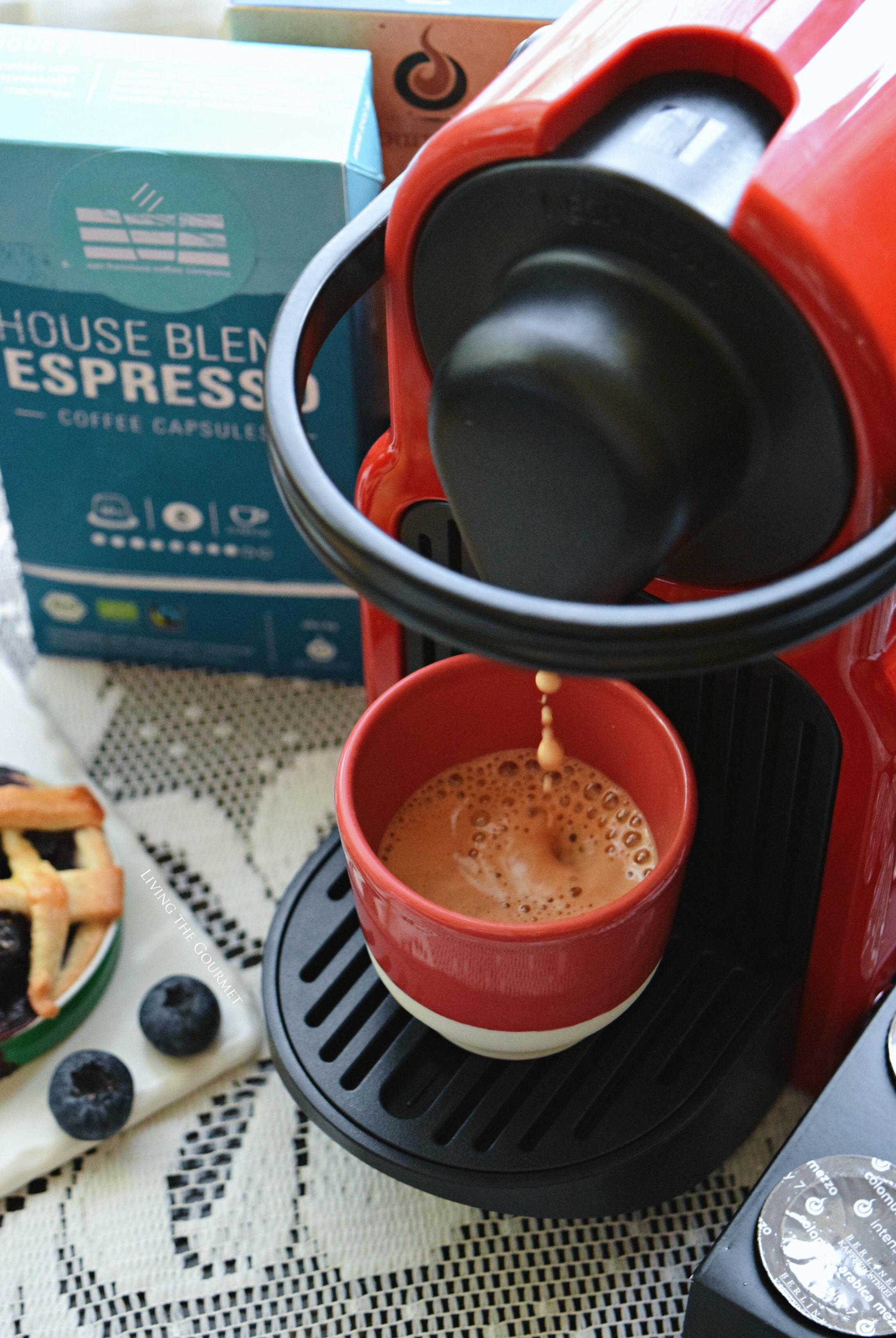 For example, I paired the Honduras Pura Forte with my morning pie, and the combination was simply delicious. However, if you prefer something flavored you might try the Soffio Vaniglia for a hint of vanilla. The other blends I received in my first box included Messico Blend Forte, Etiopia Blend Forte, House Blend Espresso, and Columbia Arabica Mezzo, meaning there's a blend not only for every taste, but for every occasion. Tea is also available.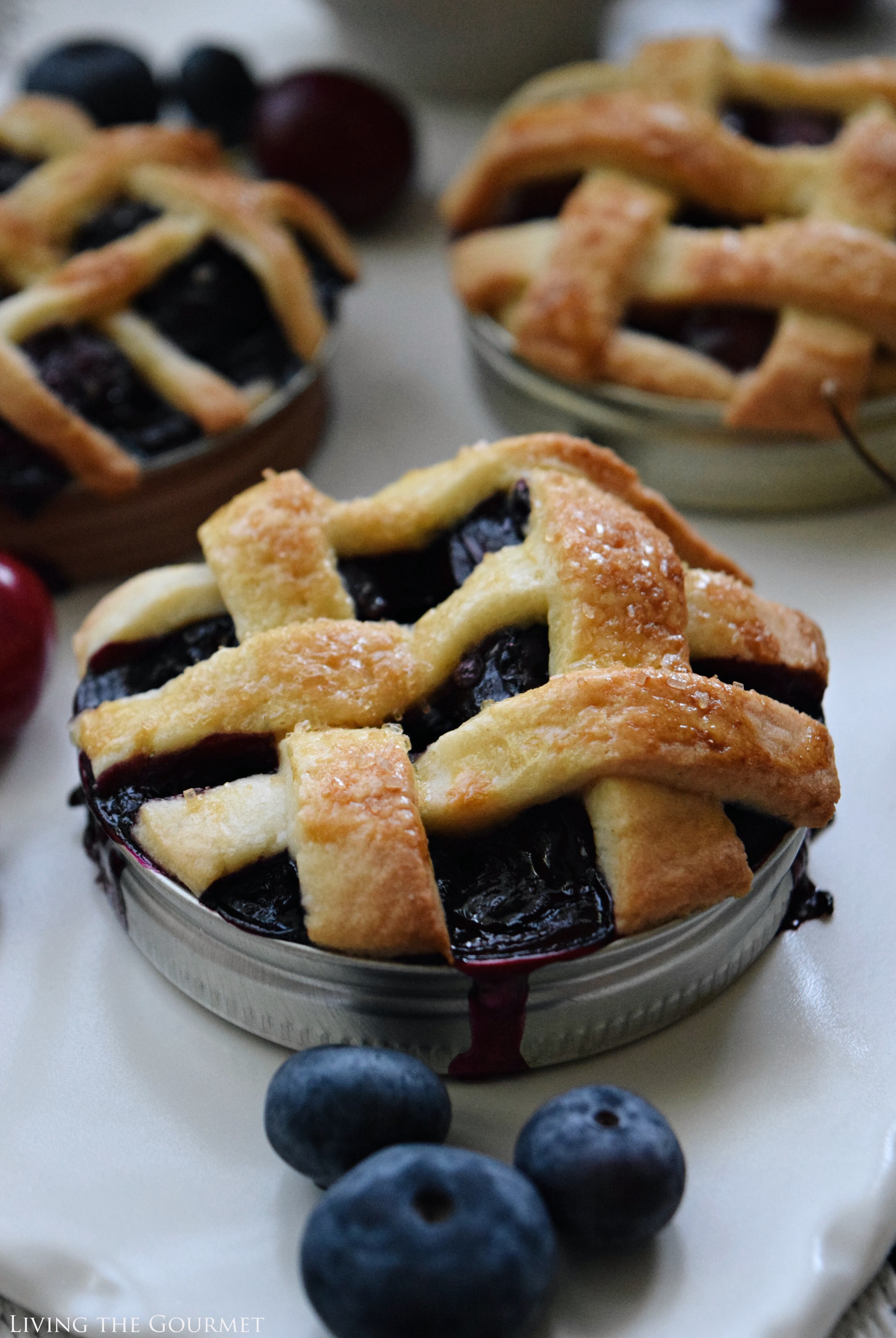 Print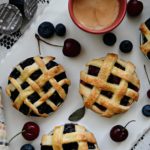 Mason Jar Lid Pies
---
Author:

Total Time:

30 minutes

Yield:

12

mini pies

1

x
Sweet Butter Crust:
2

cups

AP flour
Heaping

1/4

cup

white sugar

1 teaspoon

salt

1/2

cup

chilled unsalted butter, cubed

4 tablespoons

cold water
Cherry Filling:
1

cup

pitted cherries

1 tablespoon

vanilla

2 tablespoons

brown sugar

1 tablespoon

cornstarch
Blueberry Filling:
1

cup

blueberries

1 tablespoon

vanilla

2 tablespoons

brown sugar

1 tablespoon

cornstarch
Topping:
1

egg, beaten
Raw sugar, for sprinkling
---
Instructions
In a bowl, whisk together flour, sugar and salt. Add 6 tablespoons cubed butter and incorporate into the flour with a pastry blender. Once blended add the remaining 2 tablespoons of cubed butter. The flour and butter will be course and crumby. Add the cold water 1 tablespoon at a time, blending with your hands between each addition. Once a soft pliable dough forms, wrap and clingfilm and chill in the refrigerator for 30 minutes or up to overnight.
In the meantime prep the fruit fillings. In two separate bowls, combine all the ingredients for each filling. Set aside and let rest.
Preheat oven to 350 degrees F.
On a well-floured surface, divide the dough in half. Roll out one of the doughs out about ¼-inch thick. Place a Mason jar lid and cut out the dough to fit the lid. Place the dough inside each Mason jar lid and place on a baking sheet. Pierce the bottom of each dough with a form and blind bake for 2-3 minutes.
Fill each lid with the desired fruit filling.
For a lattice topping: With the remaining half of the dough, roll out into ¼-inch thickness. Using a knife or pizza cutter for precision, cut thin horizontal strips. Place three across (horizontal) the mini pies and then three more strips vertical weaving in between each strip of dough. Edge the pies then brush with the beaten egg and sprinkle with raw sugar.
For a double pie crust: With the remaining half of the dough, roll out into ¼-inch thickness. Trace the same size of the Mason jar lid into the dough. Place the circles of dough over each pie. Pinch the edges, and with a paring knife, piece the top of each pie, creating three little holes. Brush each pie with the egg wash and sprinkle with sugar.
Bake the mini pies for about 15-20 minutes or until golden and bubbly.
Transfer immediately to a cooling rack and let cool completely before serving.
Prep Time:

10 minutes

Cook Time:

20 minutes

Category:

Dessert
Recipe Card powered by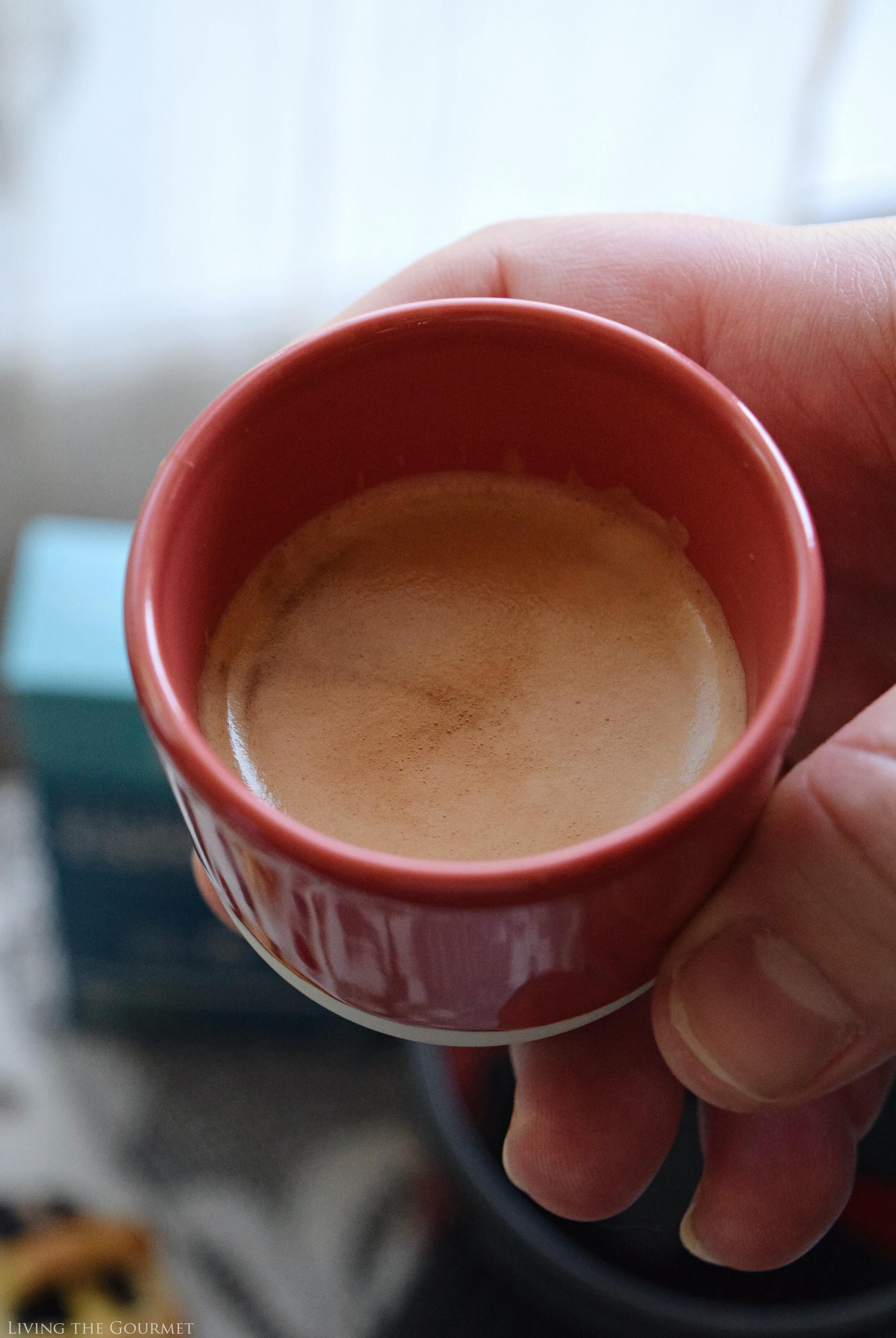 Needless to say, I've finally found the solution to a reliable 'perfect cup' in the morning. What are some of your morning rituals, or favorite summer morning recipes? We would love to hear from you.
Cheers and Enjoy with Love!
0